Are you asking the most important question? It's not "How can I get to study in Finland". The question you need to ask is:"Is studying in Finland the right choice for me?"
Applying isn't difficult. Getting accepted isn't rocket science (you can study that in Finland, though). 
This post focuses on describing what applying and studying are like in Finland so that you can evaluate is studying in Finland a good fit for you. That's so important!
Psst… Follow me on Instagram and get more Finland into your daily life immediately!
 

 

Näytä tämä julkaisu Instagramissa.

 

For this post, I teamed up with my mom who, as a Ph.D., has worked in both universities and universities of applied sciences (later referred to as UAS's).
I hope my experiences as a student and course assistant and hers as a teacher and advisor help you understand the Finnish education culture.
To avoid super long sentences, I'll write 'schools' when I'm referring to both universities and UAS's. Let's dive in!
Basics about Studying in Finland
Finland is known for its world-class higher education. There's a plethora of great programs and courses in English. You certainly don't need to speak Finnish to study in Finland!
We have excellent national sites helping you search for information, plan your studies and make your online application. I love their practicality and easy-to-follow guidance.
If you are confused on any website, check if it has a sitemap.
It helps you to understand the structure of topics.
Furthermore, because all education is transparent in Finland, the home pages of schools have all the information you can imagine from student admission criteria to a specific course syllabus.
Your job is to search, analyze and make your decisions based on the given information. Consider it as your first test to academic life in Finland.
What Can You Study in Finland?
There are four ways how you can be a part of the Finnish higher education:
Study as an exchange student
Make a Bachelor's degree
Make a Master's degree
Make a Doctoral degree
How Much Does It Cost to Study in Finland?
I'd split the costs into tuition fees and general expenses. Let's first discuss the tuition fees. For Master's and Bachelor's programs, you may have a tuition fee. That depends on your nationality and/or residence.
For students who come from the European Union (EU), the European Economic Area (EEA), Switzerland or who have permanent residence in Finland studies are free of charge.
For others, there's a tuition fee. Usually 4-5 digit number in euros per year.
Living in Finland is not cheap. Everybody must be able to support themselves while studying. You should book at least 700 euros for monthly expenses. Note that Helsinki is the most expensive region to live.
As a student, you are able to apply for affordable student housing. Student services in Finland are great.
Students have their own quality health care, inexpensive sports activities, cheap and delicious food on campus and discounts on public transport.
You are also allowed to work during your studies (how much depends on your nationality and/or residence).
Because of the weather, you'll need to invest in warm, insulated and preferably waterproof outerwear.

How to Work in Finland after Studies?
If you wish to work in Finland after graduation, here are some useful things to know:
Most Finns graduate from university with a Master's degree. So, if you are aiming for a career in Finland, I recommend making a master's degree too.
Summer jobs and your thesis are a great way to get you working for a Finnish company.
Speaking Finnish is a valuable asset. Nobody expects you to be fluent in a heartbeat. You can start immediately and take my free Finnish Pronunciation for Beginners course.
If Finnish feels impossible, don't be discouraged, keep your head down and continue your studies. Just imagine where you'll be in six months! Your attitude, ability to learn and social skills are the biggest factors in scoring a job.
What You Need to Know about Applying
#1 Think of the applying process as your first academic assignment.
Higher education studies are all about collecting enough information and making an analysis based on it.
If you are immediately tempted to write the school a "How can I get in?!??" – email, it isn't a good sign for your academic success.
#2: Check the application period and start early.
There's a lot of information to go through.
You'll have to do important decisions, when you are selecting the school(s) you'd like to get in, as you need to compare possible tuition fees, school profiles and how difficult it is to get in.
#3 Don't pay for anybody to try to get you in.
Everything is designed so that you can do the applying by yourself. If there's something you need to ask, the Finnish authorities are happy to help you for free.
#4 Don't try to write a CV or motivation letter at one time.
Nor if you are dead tired. Proofread and preferably, ask someone to comment your application.
#5 The schools offer scholarships.
A scholarship may sound hard to get but, in most cases, it is not. The requirements are clearly stated by the school and Finns always play by the book.
Most schools have their scholarships connected with the advancement of studies.
Some schools also require prior excellent grades. Other schools give a scholarship for the first-year students automatically.
Here's the catch: to get the scholarship for the next year, you need to show progress in your studies (usually 55 credits).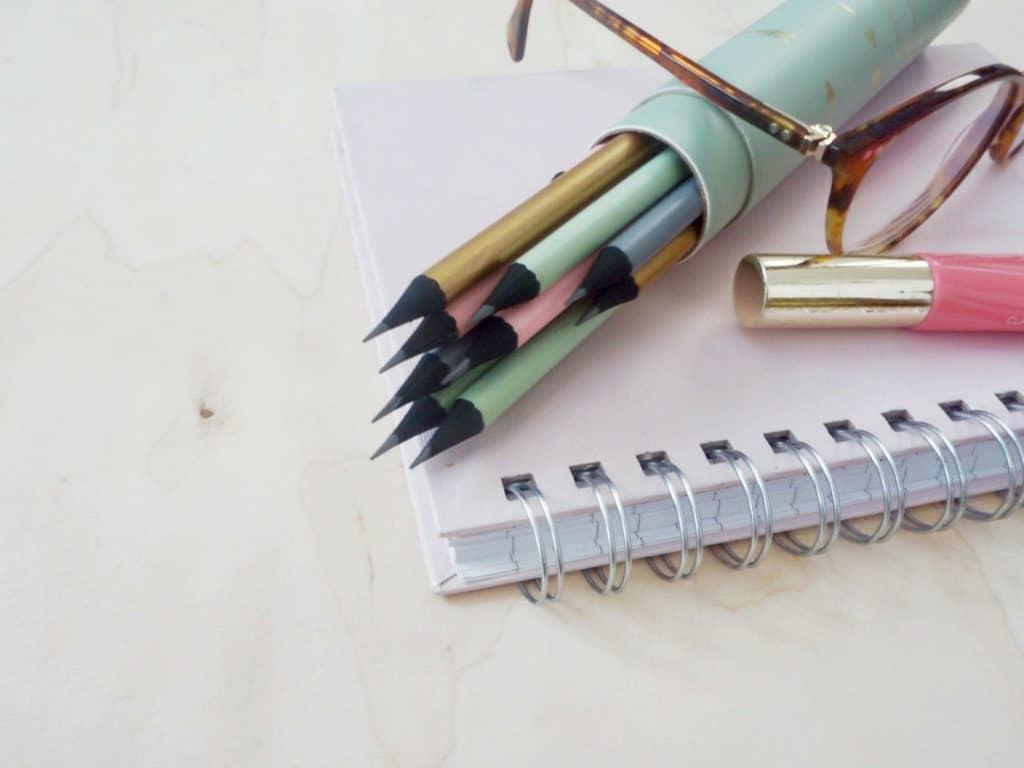 #6 Think what you can do in your country to increase your chances of getting accepted.
Many schools require a CV. Volunteer or work in your desired field. In your application letter, make sure you have examples showing that you are a motivated, proactive and intelligent person.
#7 A Finnish school may hold an entrance exam in your country.
In many cases, you don't have to travel to Finland for your exam. The exam locations are clearly stated in the application page of the school.
#8 Remember that in the exam, you may have questions which don't have only one right answer.
For example, they can ask about your motivation. Or, you might be asked to read an article and reflect. In that case, don't make a summary of the article. Show your thinking.
What You Need to Know about Student Life
In the first paragraph of this post, I asked: "Is studying in Finland the right choice for you?"
If it is, you'll thrive. And that's what I hope for all the international students in Finland! In my opinion, the two main ingredients of successful student life are:
A) Finnish academic teaching style suits your learning style
B) You feel happy with the Finnish lifestyle

Finnish Academic Style
If you are looking for an elementary school feel, in which the whole class advances as a team, Finland might not be the right place for your higher education studies. Studying here is very independent.
If you are looking for debates between the professor and students, arguing their points and learning through the collective discussion, Finland might not be your place either.
Most classes aren't mandatory to attend. I participated in only some of the lectures of my studies. As I easily learn from books, in many courses, I just to read the material and took the course exam.
If you are looking for long essays (haha), Finland is not a great fit. We use multi-method learning and a variety of techniques (group works, presentations, case competitions, etc.) in the courses.
If you are looking for a nine to five schedule, it's rare. You may have three days of school a week, a bunch of independent work and a big group assignment which you'll have to plan and schedule yourself.
To be more specific, your advancement is unique. Because of a thing called recognizing of prior learning, you can exam your way through many courses if you already have the skills.
For example, I passed my French, German, Swedish, and English courses by showing the teacher my knowledge through an interview and then taking the course test. 12 credits in my pocket in one week.
Lastly, teachers truly evaluate you based on your know-how. Their salary isn't dependable on the advancement of their students.
The Finnish Way of life
You can investigate the Finnish lifestyle beforehand to evaluate if you'll like it. My blog, for example, offers you plenty of reading:
Wow, such a long post! I hope it is helpful for you.
What field would you like to study in Finland? Do you have a question? Comment below!
Warm wishes from Finland, 
Varpu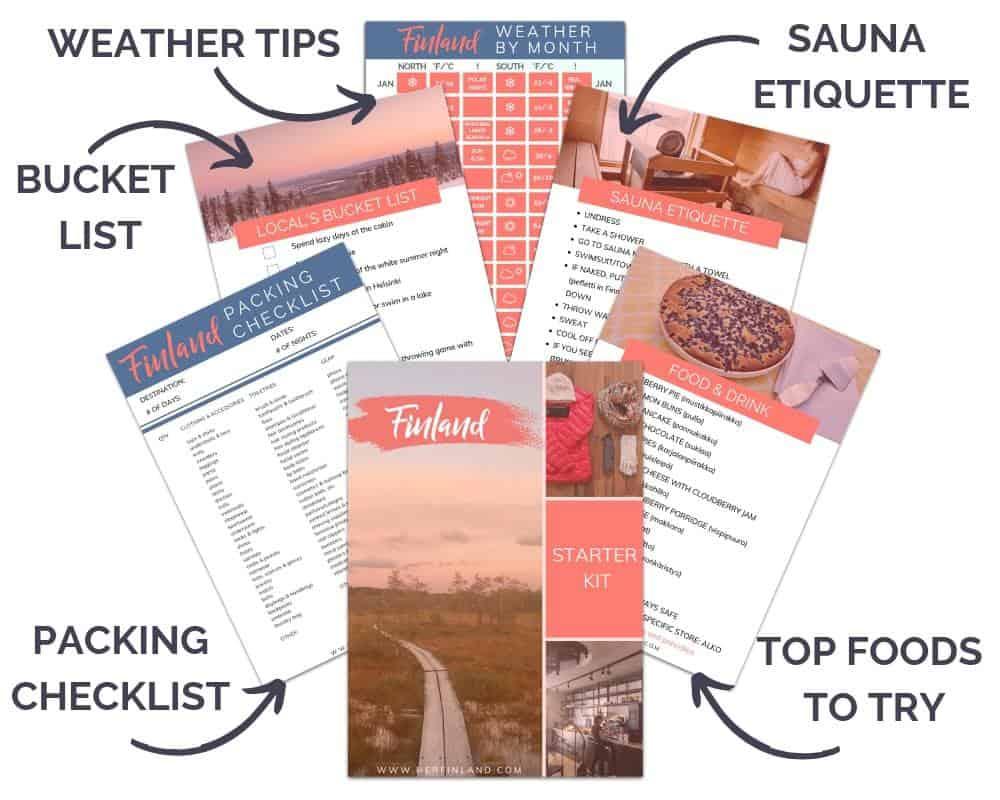 Did you find this post informative? Save it for later on Pinterest!