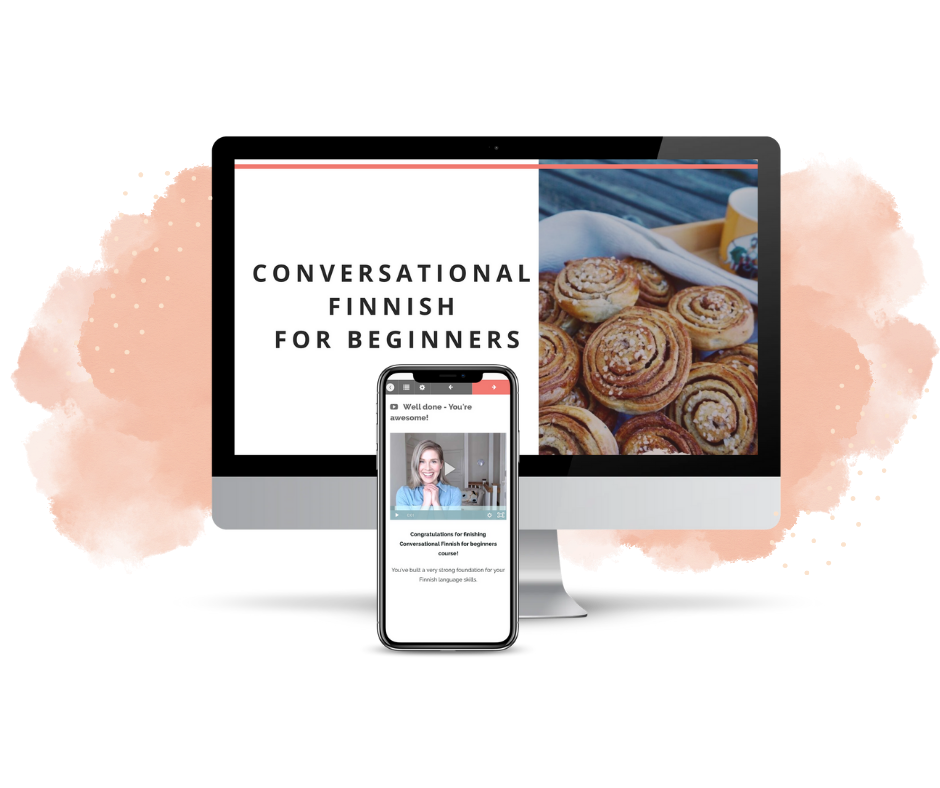 Conversational Finnish for Beginners
FINNISH LANGUAGE COURSE FOR SPOKEN FINNISH
Your step-by-step method to help you speak Finnish even if you're not in Finland. This praised course has helped thousands of students to learn basic-level spoken Finnish.
"Very, very helpful! By the end of the course, I could converse at a basic level in Finnish and make myself understood. Kiitos Varpu"
– Matty
"I love the online course! So happy I signed up."
– Glenda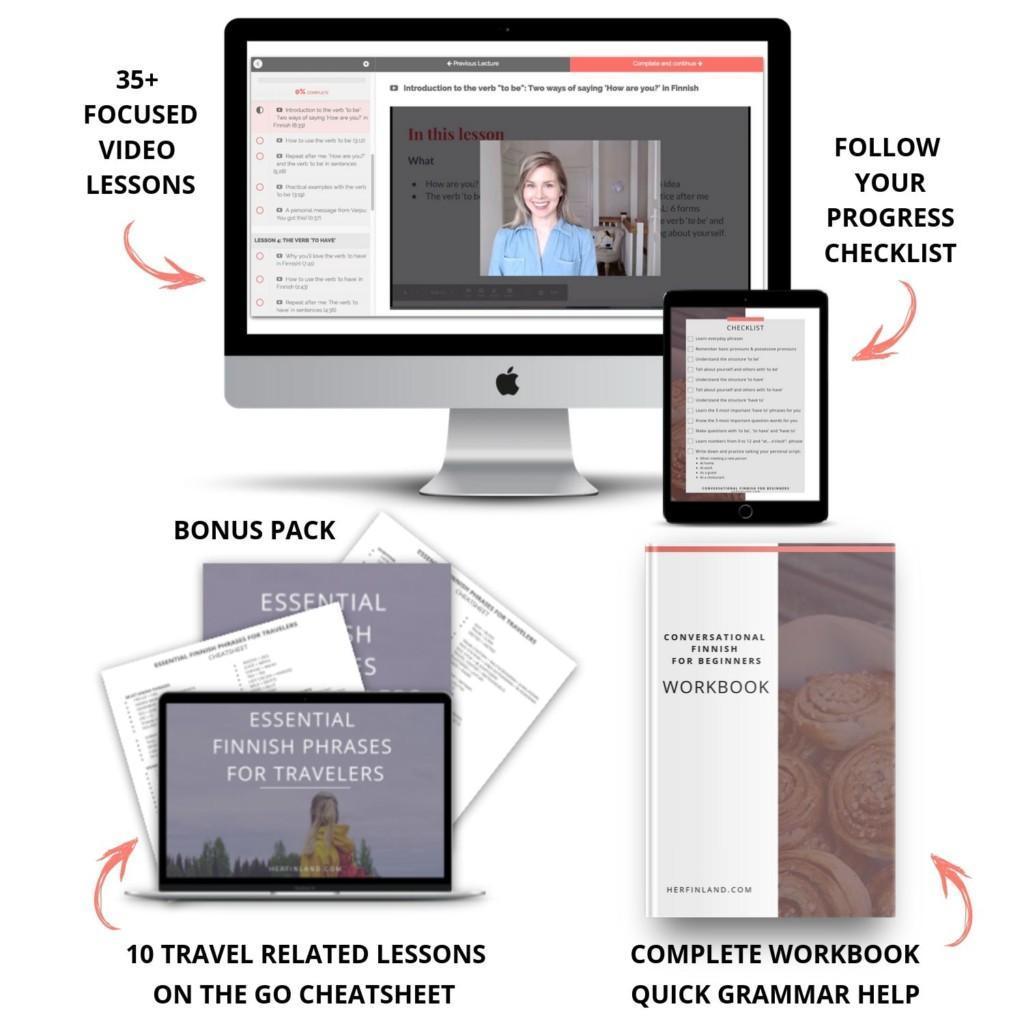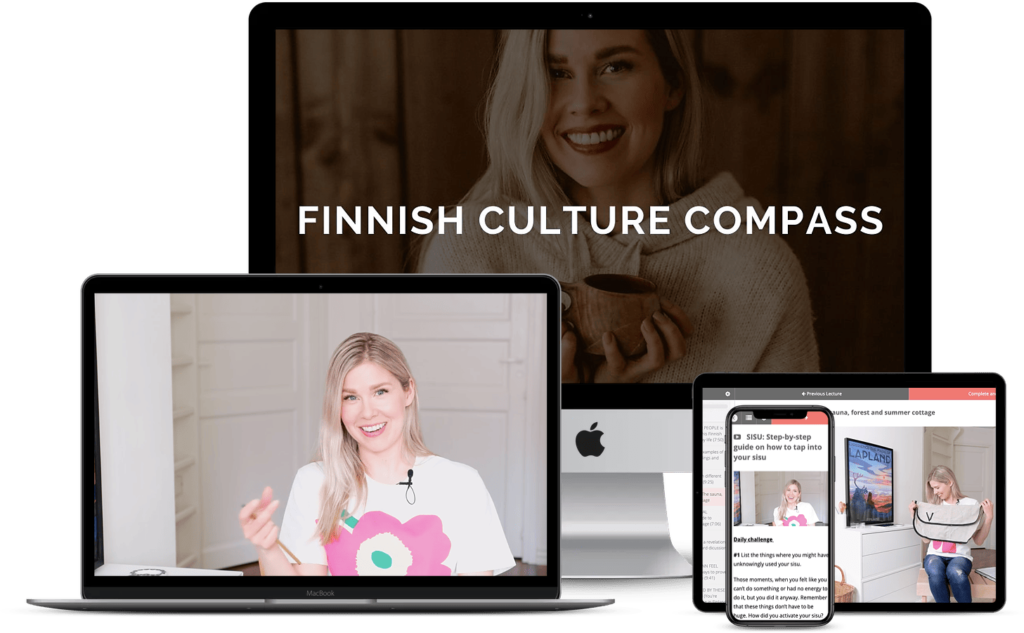 Finnish Culture Compass
FINNISH CULTURE COURSE & PERSONAL REVIEW
Your fast-track pass to feeling connected with the Finnish way of life.
After this course, the Finnish culture will be easy to approach and you'll be confident with the Finnish communication style (even when it's filled with silence).
"This course is a game changer! Everything makes so much more sense now and I feel like I can truly relate to the Finnish way of life so much better now."
-Shannon
"I feel like this course was different from other resources in providing so much information to help connect with Finnish people."
– Beth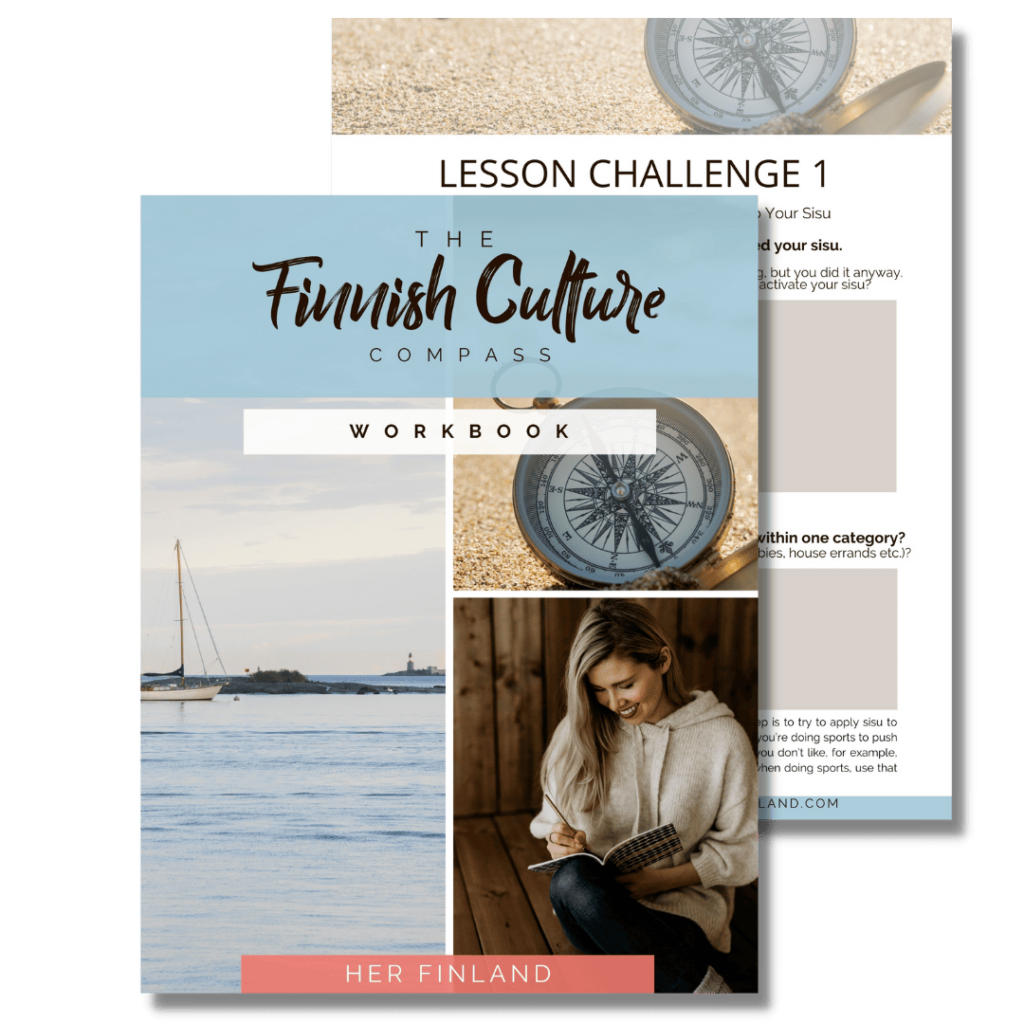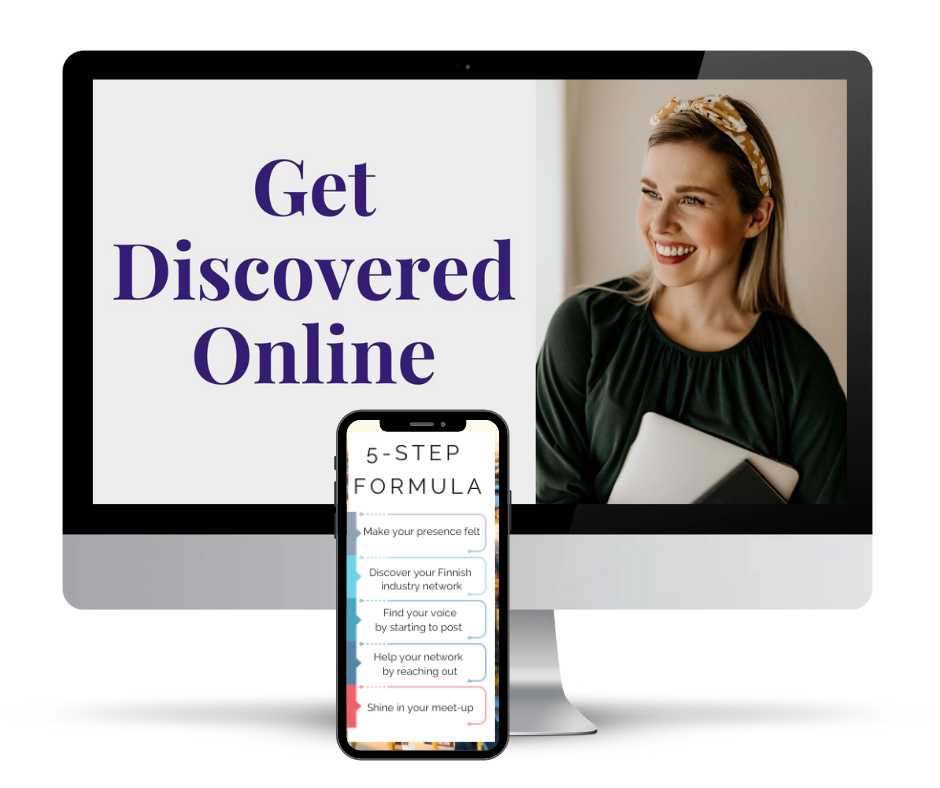 Get Discovered Online
JOB HUNT COURSE FOR FINLAND + PRIVATE STUDENT GROUP
5-Step Formula to Finding Hidden Job Opportunities in Finland
Know exactly how to improve your online presence, build referrals, and network with Finnish professionals so that you and your future employer can discover each other online.
"There were a lot of things new to me. I always had concerns while sending invitations and messages on LinkedIn. Your ideas are superb! Also, I now know the power of commenting & how I can leverage this to build my network. Additionally, the Finnish hashtags are very very informative, I didn't know about them. So all in all, it's a masterpiece!
– Kabira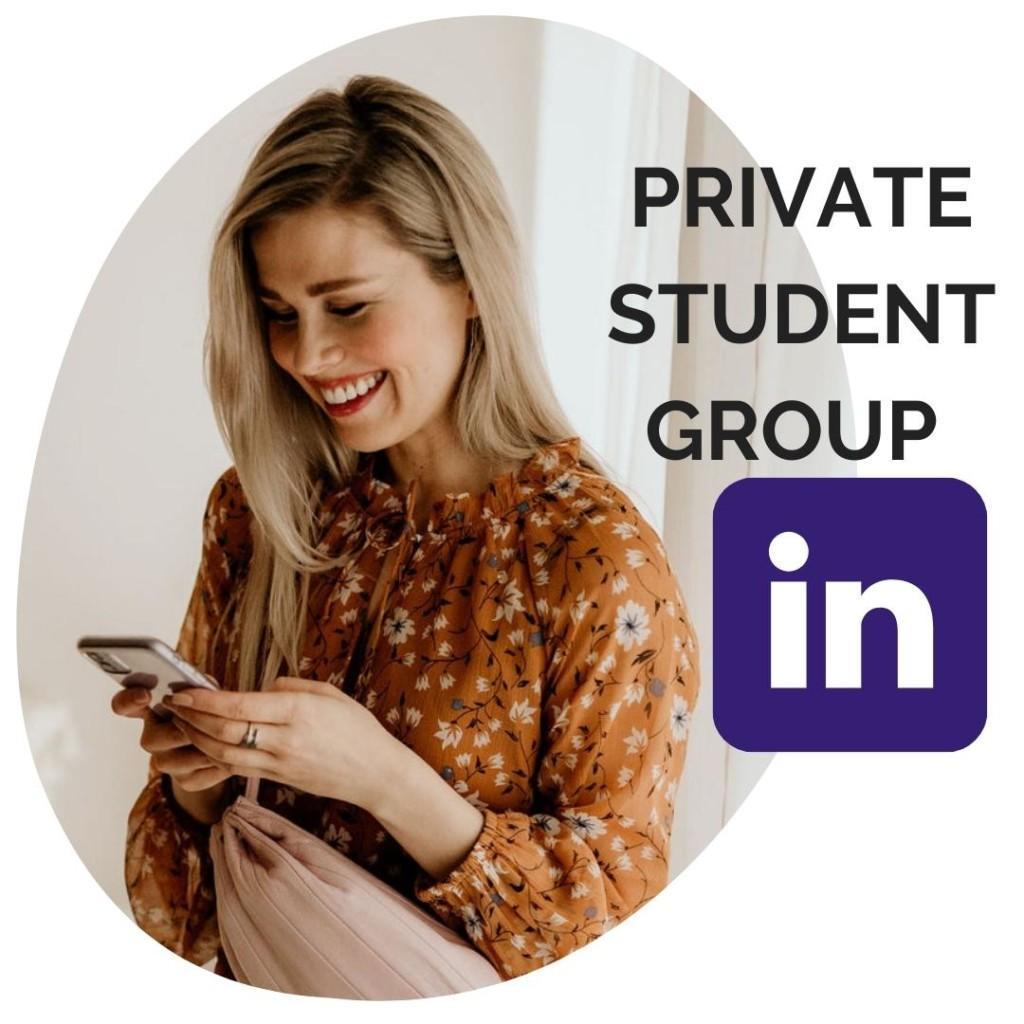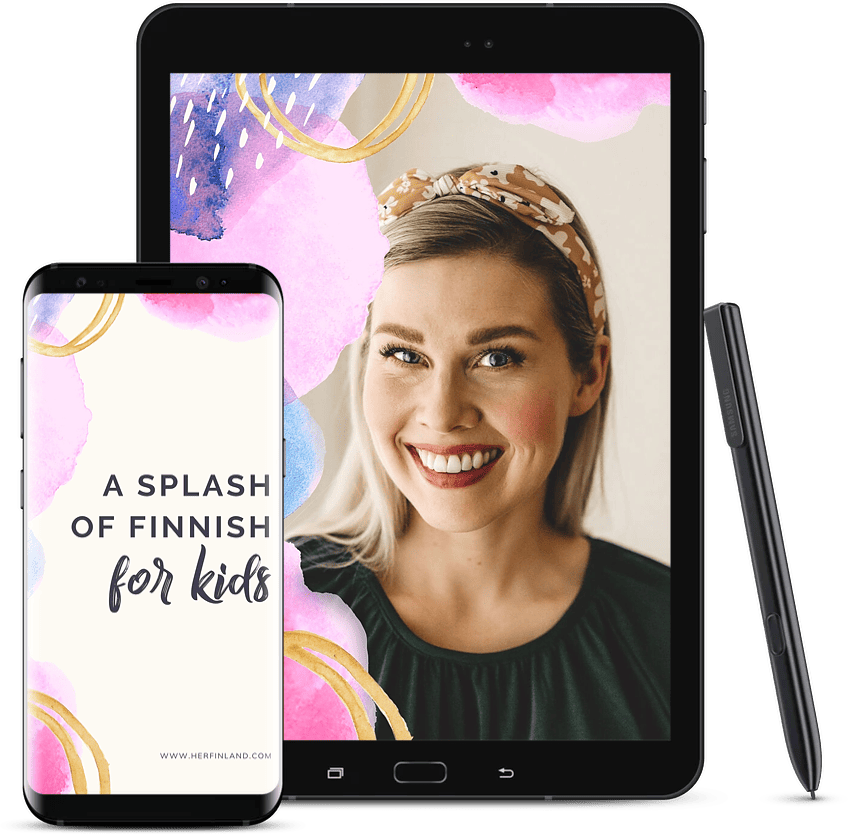 A Splash of Finnish
PLAY-BASED FINNISH LANGUAGE COURSE FOR CHILDREN
The simple way to immerse your child with Finnish through play, even if you don't speak Finnish.
Introduce Finnish at home without skyrocketing children's screen time.
"Your positivity and enthusiasm help so much. We speak Swedish at home and the videos were the perfect length. So good that I could find all the things for the activities already at home."
– Sini