How Her Finland Login Works
Hei dear student, here's how to access your Her Finland class, course or ebook!
Go to herfinland.teachable.com
Click the word "LOGIN" in the upper right corner
Give your login details or ask for a new password.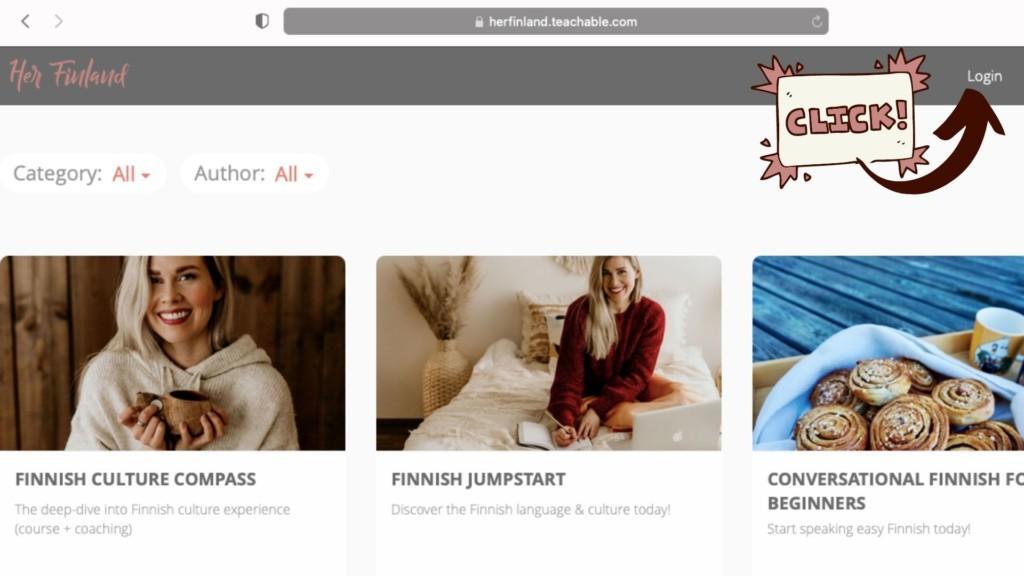 After you click LOGIN, you'll see this page below. Fill in your information and you'll be directed into the resources you are enrolled.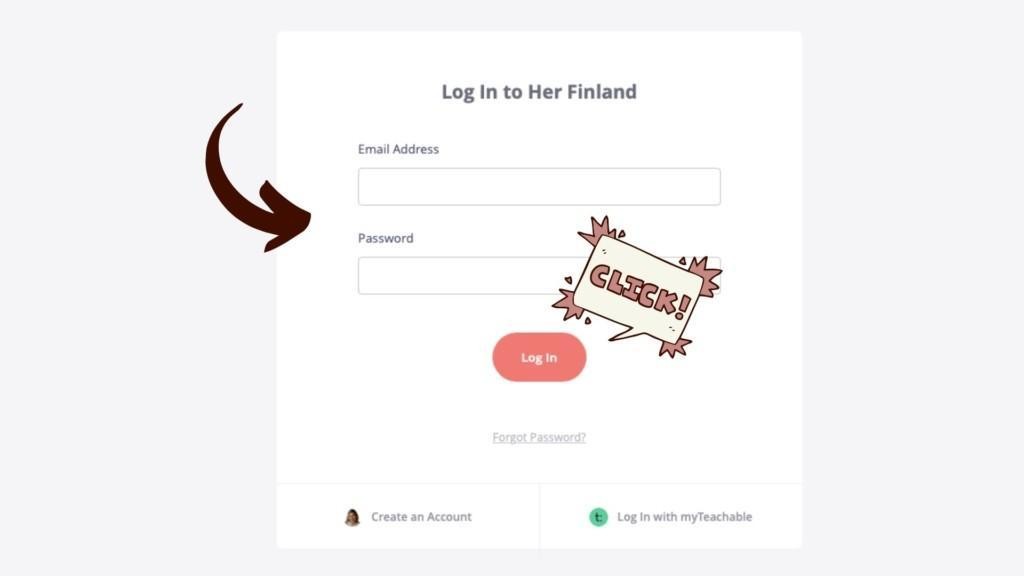 Her Finland Access Problems
If you're experiencing access problems, please try these things. I know it's super annoying, but we'll get through it. Take a deep breath and then check out these.
1. Restart your computer and browser.
2. Open an incognito window and then try the steps described above.
3. Double check that you are using the last version of your browser.
4. Clear the cache of your browser.
5. Try another browser, for example, if you're using Chrome, try Firefox or Safari.
If you have any questions, I'm always here to help.
Please send me a message varpu@herfinland.com.
So happy to have you on board!
Yours,
Varpu