*Please note that this post may contain affiliate links, meaning I may receive a commission if you use them. I only recommend things I use, love & trust.
Do you know the saying "There's a time and place for everything"? This saying is so true when it comes to seeing the Northern Lights in Finland!
Finns love to catch the Northern Lights too. As locals, we know a thing or two about them. I want to share that knowledge with you so that you can plan the best vacation for you and your loved ones.
Because, *drumrolls*, here comes the most important thing you should know about the Auroras: There's no guarantee you'll see them. You'll need to travel plan to increase your chances.
But don't worry. That's the fun, the challenge and the adventure.
Follow me on Instagram and add more Finland into your daily life immediately!
Näytä tämä julkaisu Instagramissa.
In this post, you'll find helpful advice on the best locations, likelihoods, useful forecast sites, what to pack and how to see Auroras even if you are on a budget.
The Finnish Meteorological Institute is the source of the scientific stats and likelihoods. I have updated this post in January 2023.
You are in the right place to start planning your dream Aurora visit in gorgeous Nordic landscapes. Here are all the things this post will cover. Grab a cup of coffee and dive in!
The Best Places to See Northern Lights in Finland
Here is the good news. Luckily, there isn't only one location having excellent chances of witnessing the Northern Lights.
The best likelihoods follow certain latitudes.
Generally speaking, head to Northern Lapland. Some of the biggest resorts there are Levi, Ylläs, Saariselkä and Salla.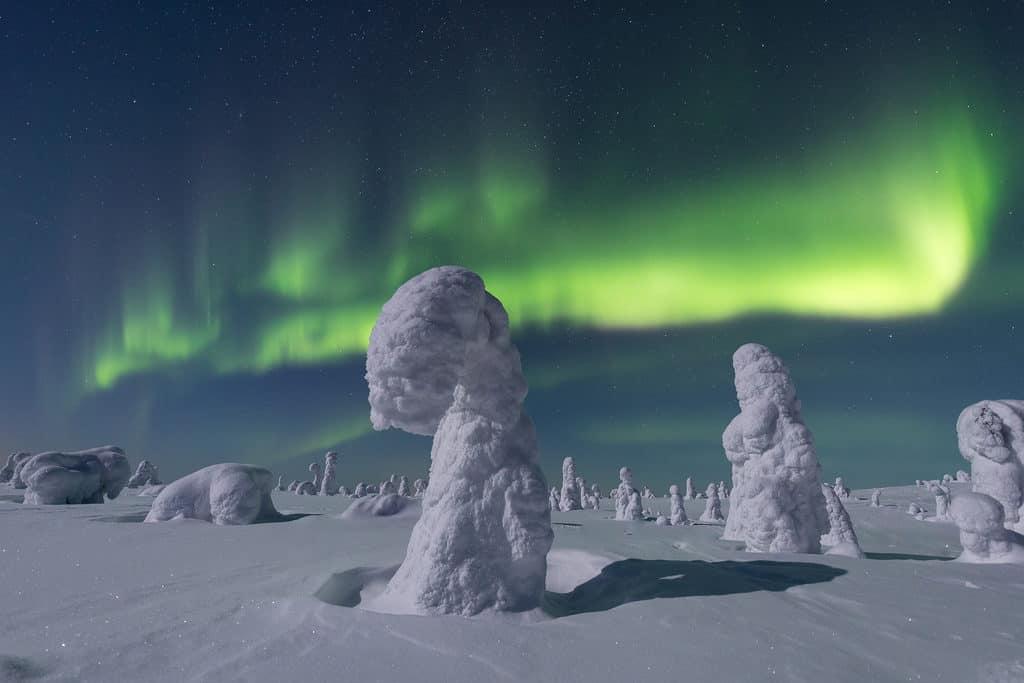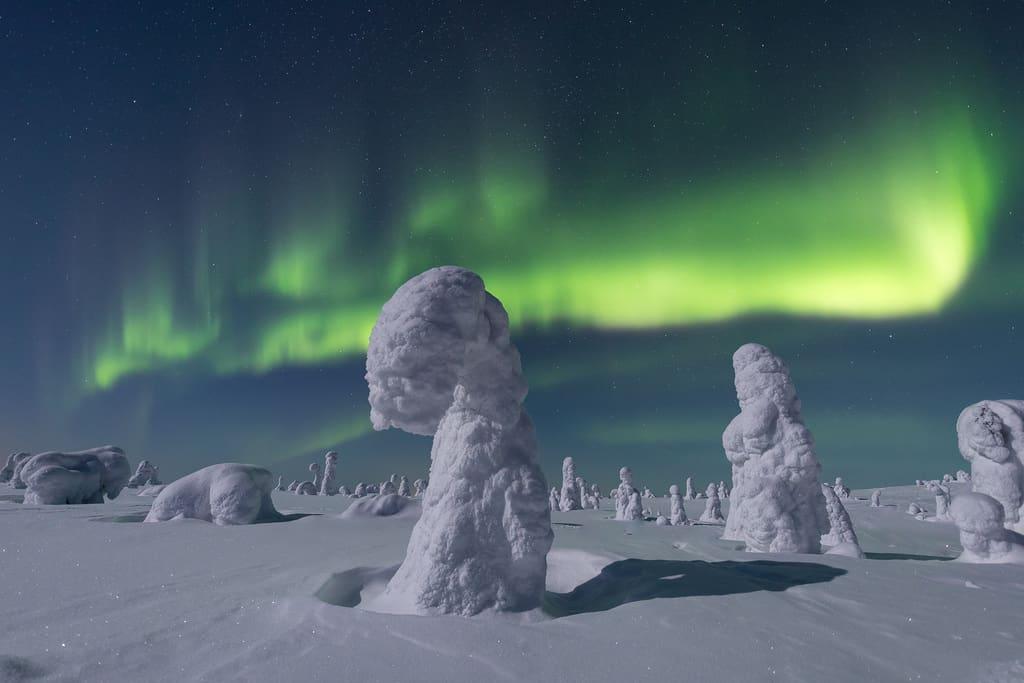 The best latitude to see Northern Lights is around Kilpisjärvi. When the sky is clear on that latitude, the likelihood of seeing Auroras is 75%. So three out of four nights! I love those odds.
If you are on Utsjoki latitude, the likelihood is 65%, which is still amazingly great.
In Sodankylä region the likelihood is 50%. Even in Oulu-Kuusamo region, the likelihood is one out of four nights.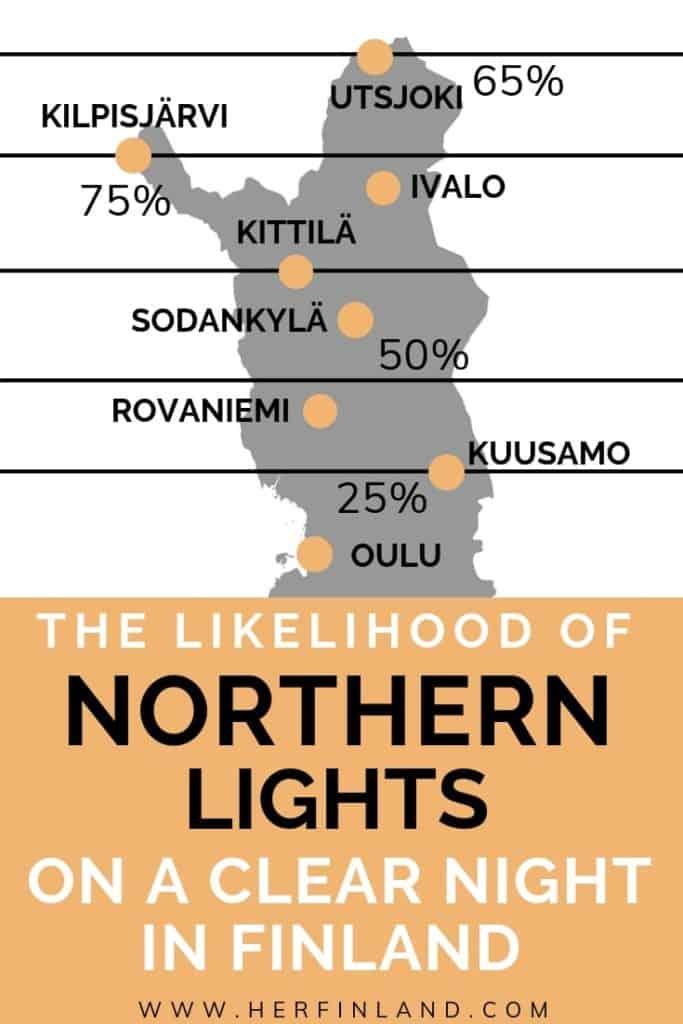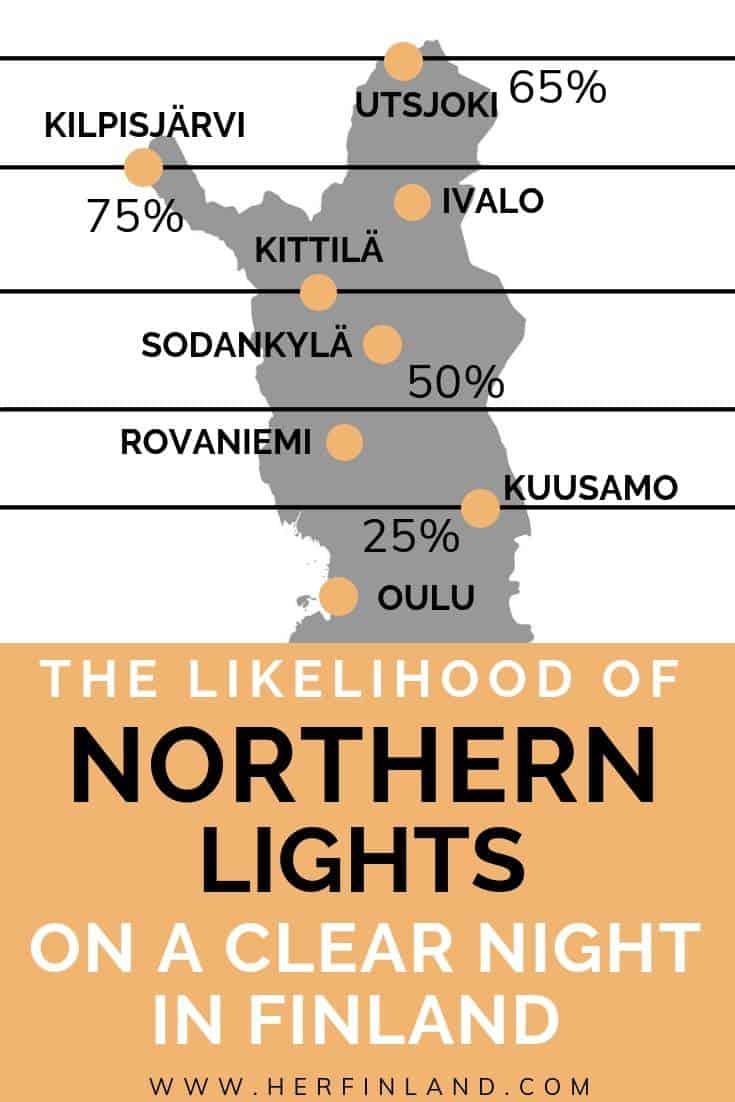 How to Get to Finland and to the Northern Lights Destinations of Finnish Lapland
Whenever I'm looking for flights, I always start with Skyscanner. It is a fantastic tool to find the cheapest prices.
Many of my readers have said, that Skyscanner helped them score an awesome flight deal to Finland. This platform is very straightforward and easy to use.
In general, Finnair, Icelandair, and Norwegian airlines regularly have flight offers to and from Finland. Finnair and Norwegian also provide domestic flights in Finland.
If you fly to Helsinki, you can also take the night train to Lapland. It's a super comfortable way to see Finland and head to the north.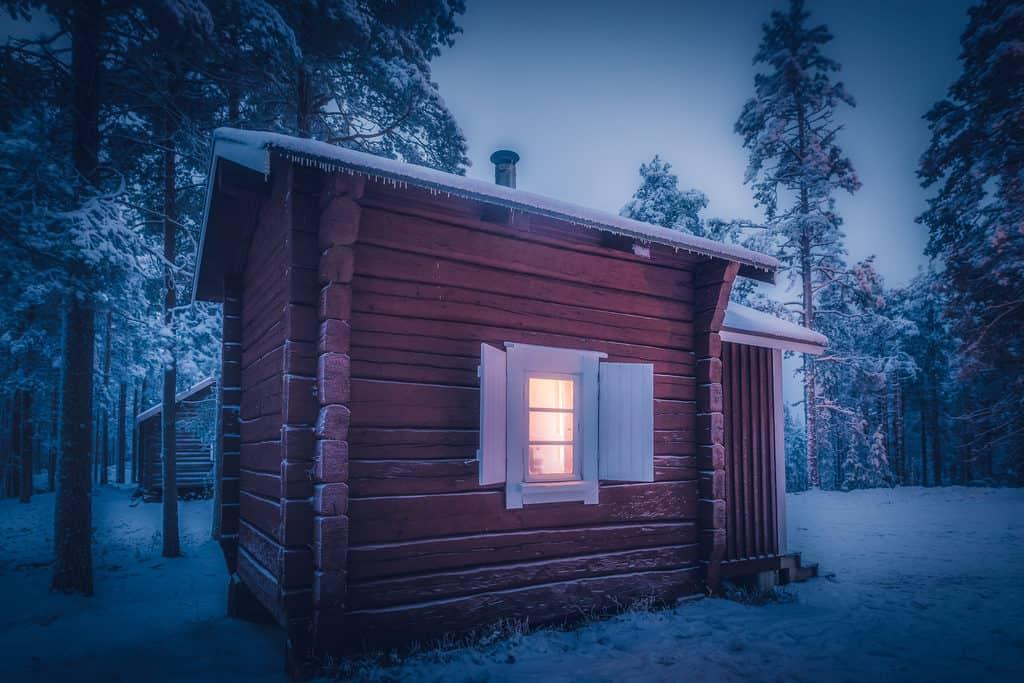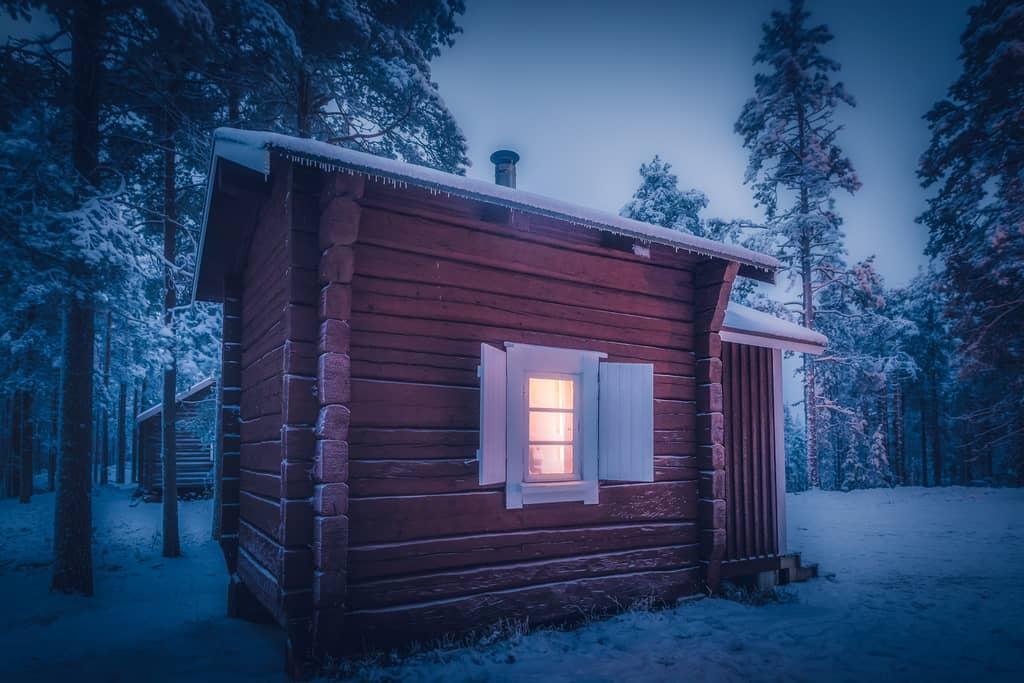 How to Find Accommodation in Finland
Booking.com is my go-to booking site for planning all of our trips. This site regularly has fantastic deals.
But more importantly, Booking.com has become "the place to be", when it comes to offering accommodation in Finland. They feature a ton of properties in Lapland from rustic log villas to modern glass hotels to private apartments and cabins across the vast arctic wilderness.
If you cannot find anything that you like on booking.com, I recommend checking out Airbnb for your Finland visit.
Besides great cabins and flats, they have a concept called"Airbnb Experiences", which are one-of-a-kind activities designed and hosted by locals, easily booked through their platform.
Check out my helpful Resources page for more tips about car rental, travel insurance and best Finland travel books.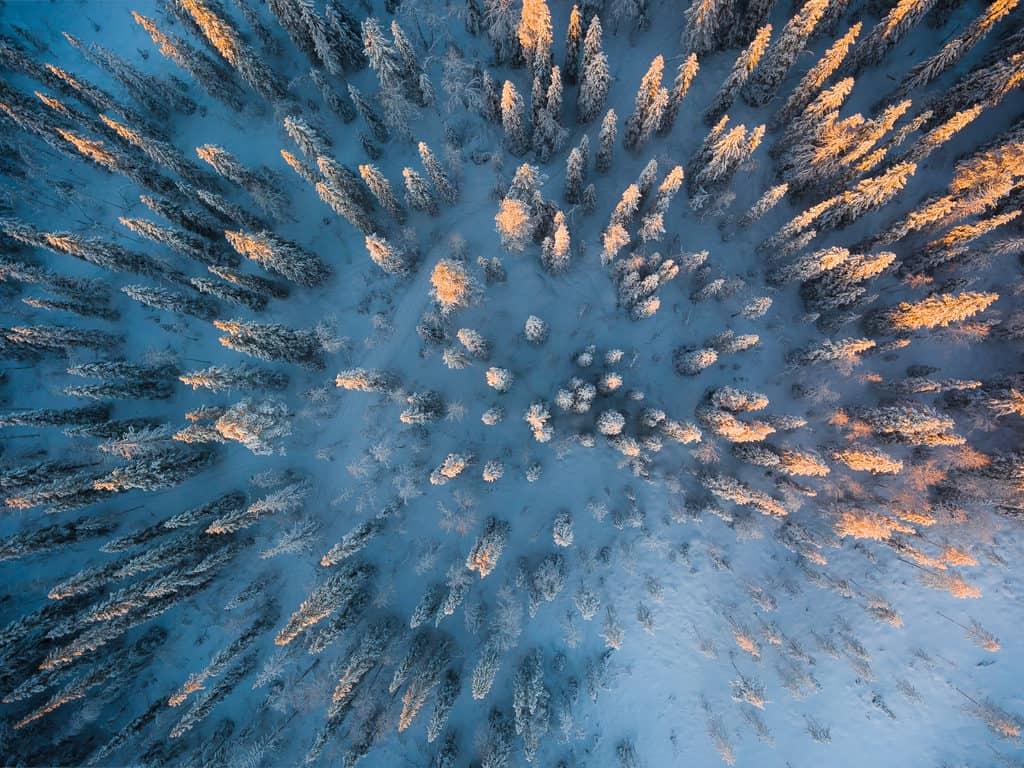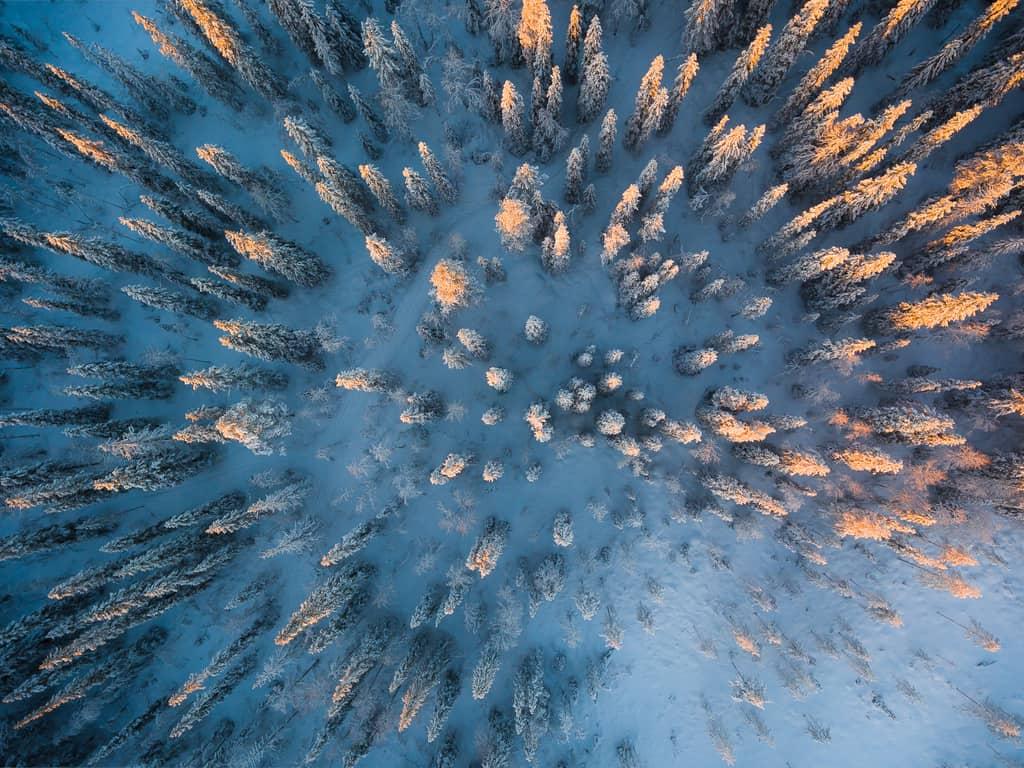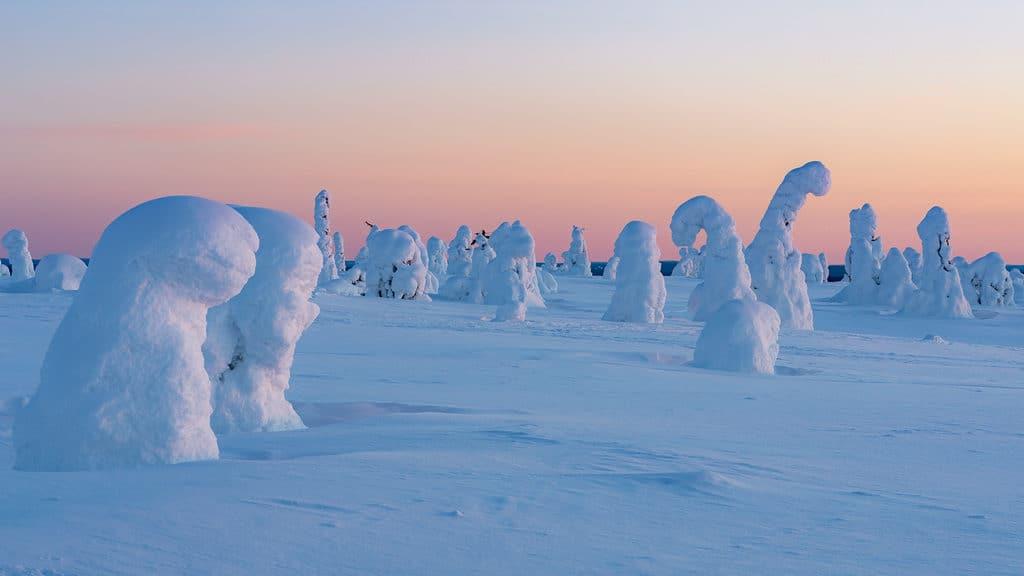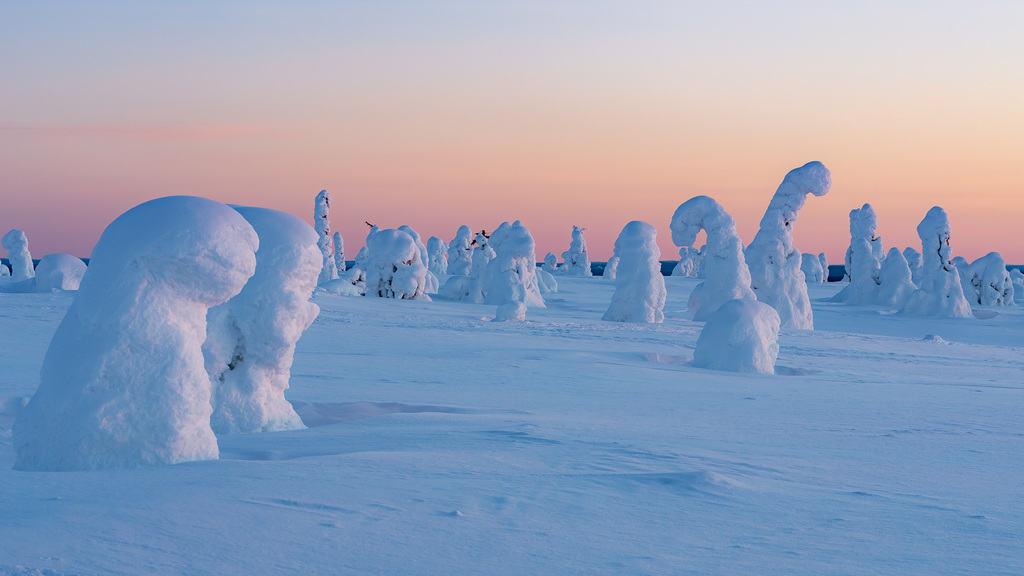 TOP 3 Reasons Why You May Not See Northern Lights in Finland
Problem #1. The biggest reason why you may not see Auroras is cloudiness. Northern Lights may be dancing but it's just impossible for you to see them.
Problem #2. The second biggest reason is that you are not far away enough from the artificial lights. Even little light pollution prevents you from seeing Auroras.
This problem you can certainly fix! Get away from the street lamps and decorative lamps outside. It should be dark around you.
For example, I have seen Auroras at the center of a Lappish village in Ylläs, but I walked to a lake to avoid the lights of the village.
Problem #3. Finally, you might not bother to go out at all and decide to sleep. However, the weather changes fast in Lapland so Northern Lights may occur while you are dreaming about them.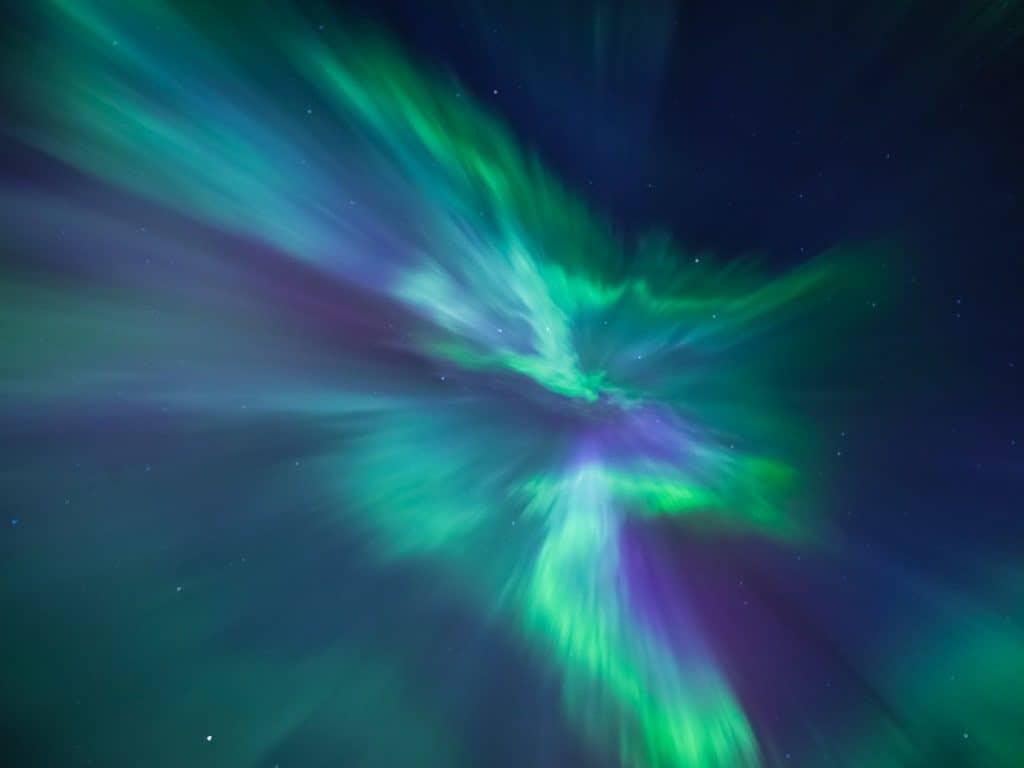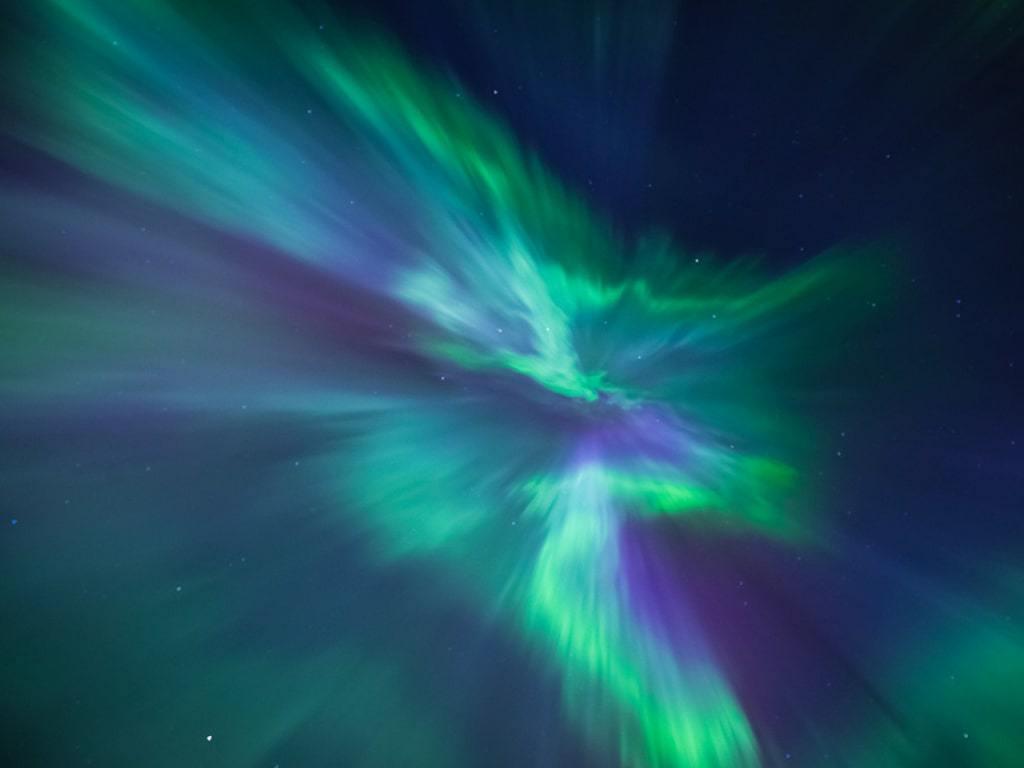 Best Time to See Northern Lights in Finland
The best time for Northern Lights is from October to March. Statistically, winterly spring and autumn are fantastic for seeing Auroras in Finland.
When we take into consideration cloudiness and the best averages for clear skies, there is one month that is a winner: March.
March is also a fabulous month to enjoy the most beautiful skiing weather in Lapland as there is usually plenty of sunshine during the daytime.
That being said, it's not impossible to see Auroras in September or April if you are lucky. I have seen them in both months.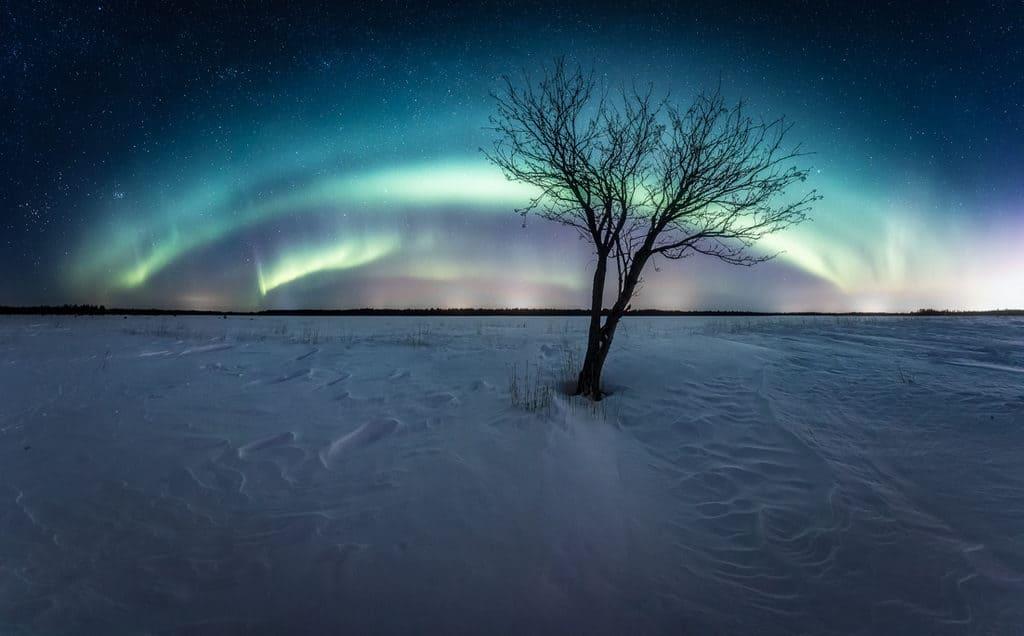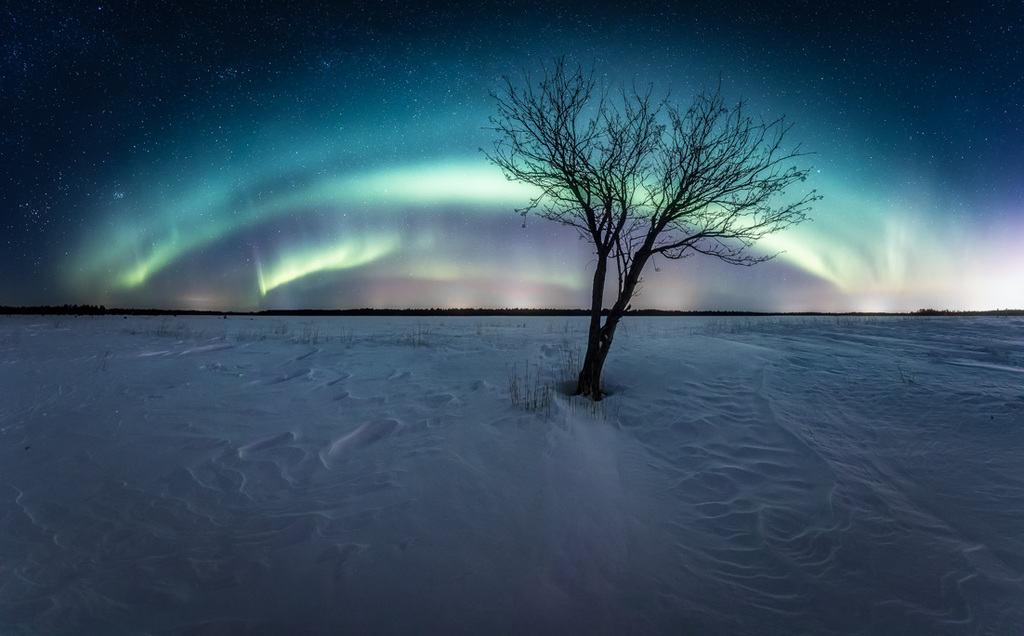 Best Time at Night to See Northern Lights in Finland
Statistically, the best time to see Northern Lights in Lapland is around midnight and some two hours before and after.
So remember to stay up. Most likely you're in Lapland only once.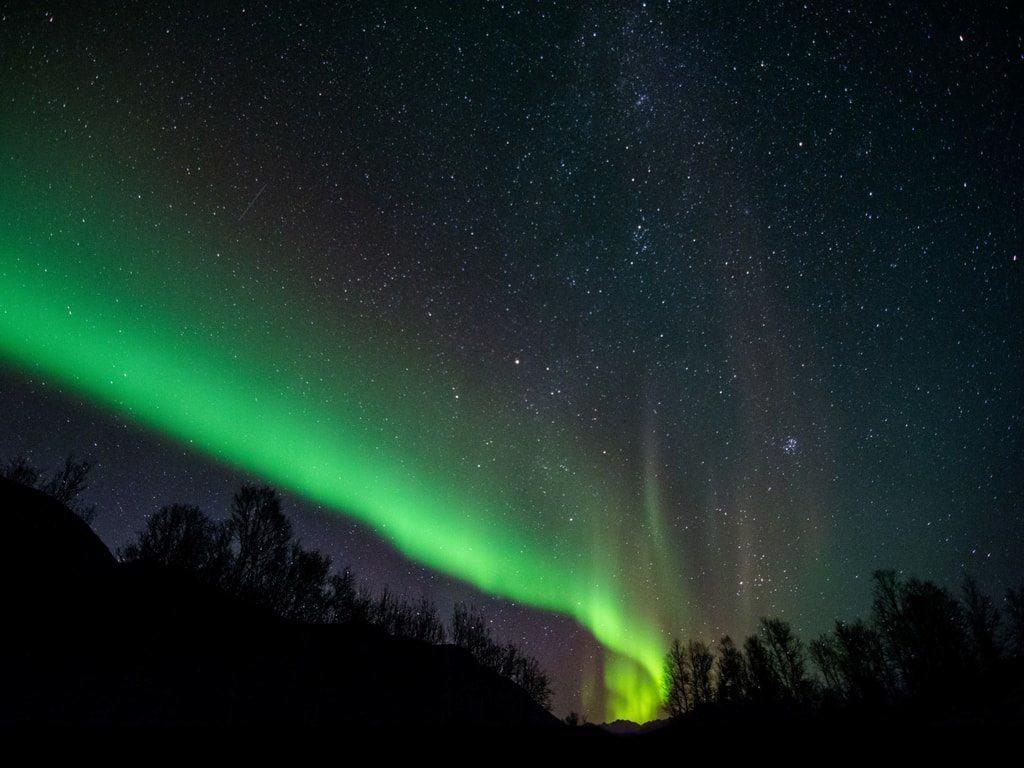 Grab the free kit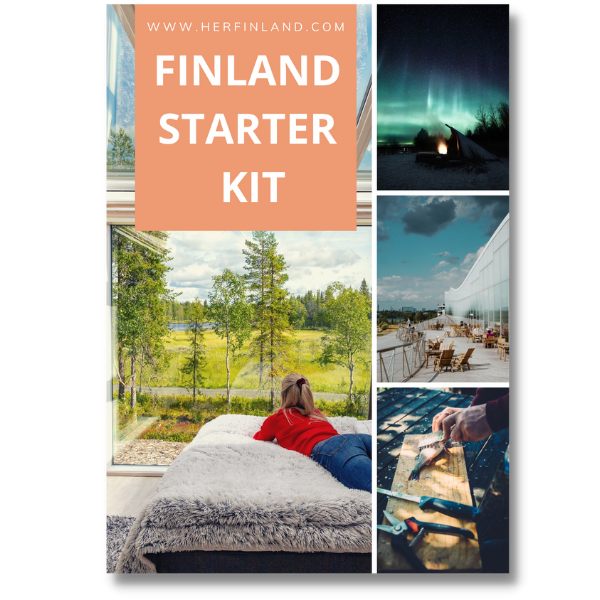 Can Northern Lights be Predicted?
Weather predicting is still a mystery to people. That said, we can get some short period predictions and real-time info. As an engineer and a nerd, I think that's fascinating.
In general, I strongly recommend going outside and not trusting forecasts (especially negative forecasts) too much. Northern Lights have their own agenda.
Okay, but now, prepare yourself for some technical stuff.
The short-period Northern Light prediction is based on the fact that it takes around three days for the solar wind to reach the Earth from the Sun.
From that, we can predict what the Aurora weather will be like. It's not 100% accurate because when the solar wind hits Earth, several things still affect the Northern Lights phenomenon.
Also, bear in mind that bigger solar wind spurges reach Earth faster. So when there is going to be a huge Northern Lights event, one can alert people only 24 hours earlier.
Free Northern Lights Forecasts in Finland
I have used these resources for three years, and they have worked well for me.
However, I've said it before and I say it again: Go outside in the dark to double-check the situation yourself.
#1 The Finnish Meteorological Institute
Easy map showing the likelihood of Auroras in Finland. This is a real-time forecast only. You can see Southern Finland here too.
#2 The App called "My Aurora Forecast"
I have been using the free version of the app called " My Aurora Forecast" on my iPhone, and it has worked like a charm!
I highly recommend this tool. Here you can find it for Android.
FinNISH CONNECTION COLLECTION 🇫🇮
Finland-themed sweaters and accessories made-to-order. 🧡 Worldwide shipping.
Most Frequently Asked Questions about Nothern Lights in Finland
Are Northern Lights Dangerous?
For people, no. Not in any way. Auroras are not radioactive. They don't cause power cuts in Finland either. Northern Lights can harm satellites though.
Does the Likelihood of Northern Lights Increase with Cold Weather?
Northern lights' visibility doesn't correlate with freezing cold weather. However, clouds correlate with warmer temperatures.
Usually, with more freezing temperatures, you have a clear night sky. And that's, of course, a prerequisite for spotting any Aurora activity.
That's why it feels that Northern lights occur when it's very, very cold.
Do Northern Lights Make Sounds?
Yes, it has been scientifically proven that there are audible sounds associated with the Northern lights under certain circumstances. The physical existence of these sounds has been established by many measurements and reported in several scientific journals over the past 20 years.
What Do Finns Think About the Northern Lights and Lapland?
For many Finns, Lapland is a muse.
Finnish artists have regularly traveled to Lapland to find missing sentences to their books, hidden songs to their albums, and inspiration for their paintings.
Lapland is an antidote for stress. Many Finns living in more southern parts of Finland visit Lapland to find peace for their restless mind.
Even though Finns are super active in their life at home, many master the art of doing very little when they drive beyond the Arctic Circle.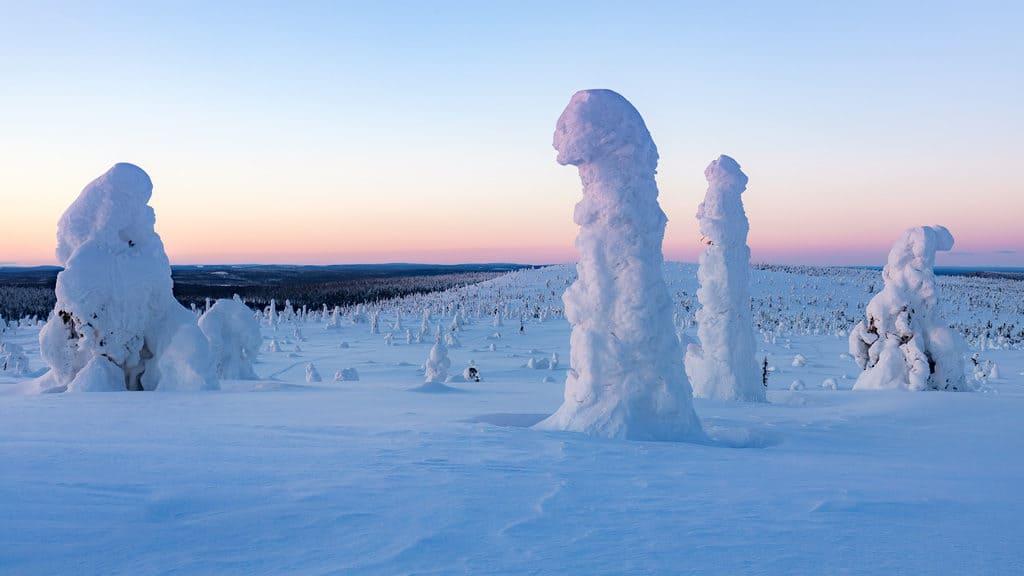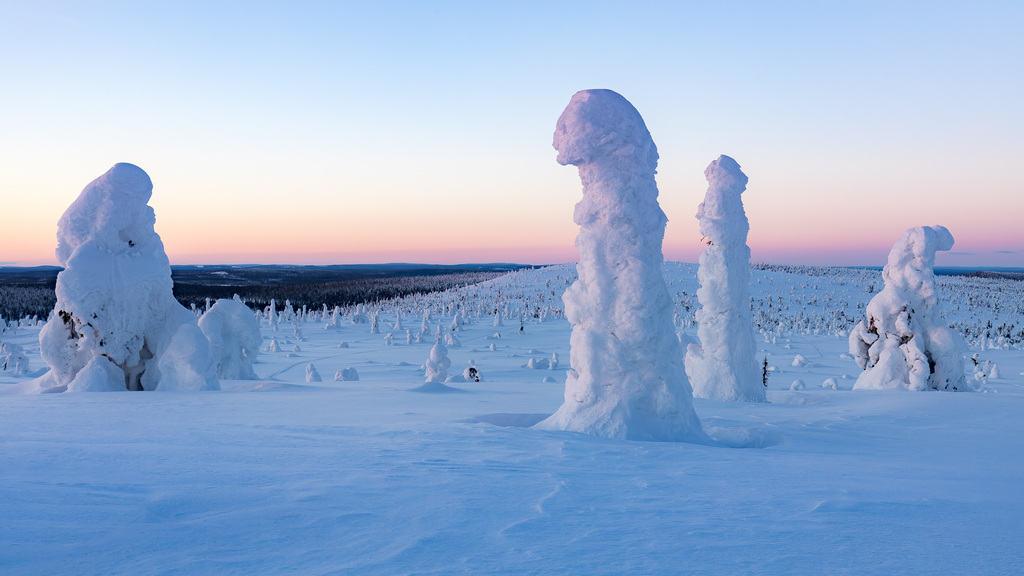 Lapland is all about spending time in nature. We Finns feel at home in the wilderness. Lapland is the destination for Finnish men and their annual fishing trips.
When the fall foliage is at its best, retired Finnish ladies, resilient like the tiny fell birches, pack their hiking backpacks, and sleep in the Lappish wilderness huts.
Families spend their winter holiday in Lapland downhill and cross-country skiing. Even among teenagers, confirmation camps in Lapland are very popular.
How Do Finns React If They Don't see Northern Lights When They are in Lapland?
For many ordinary Finns, like me, Lapland is not only a physical place. We refer to Lapland as sielunmaisema (a straight translation: soul's landscape).
This Finnish word means a place in which you are deeply at home. A place where your soul belongs and you feel inner peace, happiness, and connection with nature.
I think most Finns traveling to Lapland travel for the overall spiritual and physical Lapland experience, not for the northern lights.
That's why we are never sad if we don't see them and extremely thankful when we do.

How Does It Feel When You See the Northern Lights?
To be honest, it's kind of difficult to put my own aurora experiences into words. The northern lights are such a majestic sight.
Every time I catch them, they shake me to the core in a good way. They magically connect me with nature, space, and the divine.
Can I See the Northern Lights when Visiting Southern Finland?
Well, you would be really lucky if you spot them. It's not impossible, though. Southern Finland has the likelihood of one night per month.
Within the past few years, I would say that we have enjoyed one Northern Light performance annually here in the south. So your chances are very slim.
To check the situation, I recommend the app called "My Aurora Forecast" which I mentioned earlier.
What are Northern Lights Called in Finnish?
In Finnish, the Northern Lights are called "revontulet" which means "fox fires" when translated word-to-word. A nickname for the auroras you might hear is "repolaiset".
The Biggest Mistake You Can Make When Hunting Northern Lights in Finland
The biggest mistake you can make is to stay close to artificial lights or completely indoors. You can't see Auroras then.
Be brave and head into the darkness. Preferably, find an open space like an icy lake.
If you feel insecure, I recommend buying a tour. The packages are lovely and almost always include campfire snacks, snowshoeing or snowmobiling.
Ten Local's Tips for Seeing the Northern Lights in Lapland
#1 Many hotels provide an Aurora alarm for their guests. However, I'd still recommend going outside and enjoying the Arctic night.
#2 Don't rely too much on the forecast sites. Once again, head outside into the wilderness!
#3 The human sight in the dark is not so good. Be outside for 30 minutes for your eyes to set.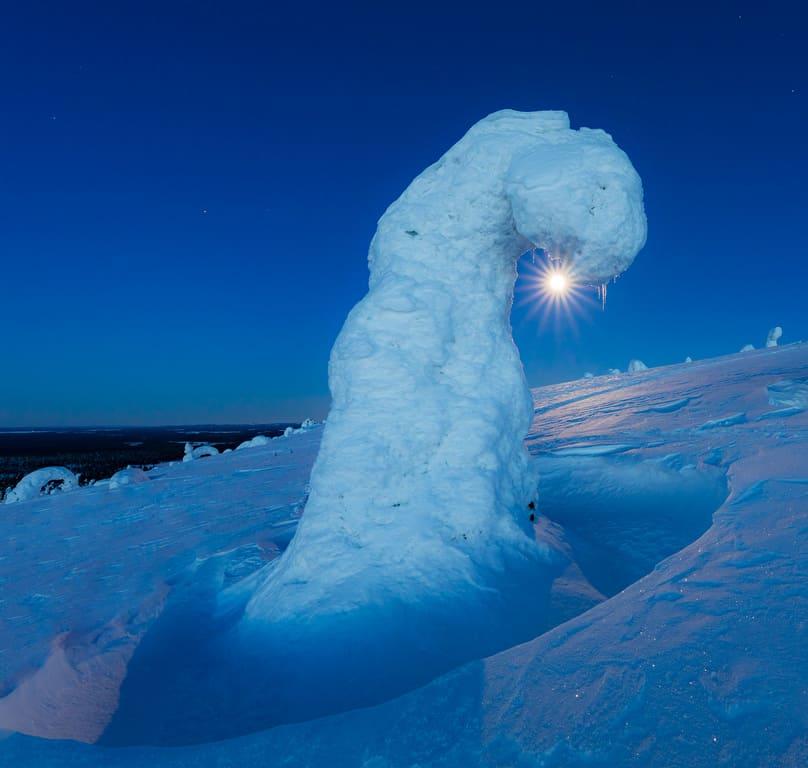 #4 Always check that your camera and phone are charged before going out in the winter because the freezing conditions eat up your battery fast. At least we Finnish ladies keep our iPhones inside a woolen mitten or sock to help the battery last longer. Have a portable charger.
#5 If you want to take a photo, you need a tripod.
#6 One-time heat pockets are one of the best innovations to be comfortable in cold temperatures. Usually, your hands or feet get cold, no matter how prepared you are. These are perfect when the situation gets desperate. Here are all my winter clothing tips for Lapland!
#7 Ladies, remember to check the Beauty Essentials of cold weather to avoid skin problems and makeup failures.
#8 Seek dark but open places (for example, a frozen lake). Northern Lights often occur near the horizon.
#9 Be sure to know where you are. Don't go too deep into the forest or you might get lost.
#10 Watch my Youtube video for detailed tips about Aurora Hunting in the Finnish Lapland.
Northern Lights in Finland on a Budget
Here are my best tips if you are hunting the Northern Lights on a budget in Finland
Visit northern Lapland off-season. October and November are great months to get cheap flights and affordable hotel or cabin deals.
If you fly to Helsinki, compare domestic flight prices to the Lapland night train. In Lapland, continue by bus.
Book accommodation with a kitchenette and make your own meals.
Book enough time in Lapland to increase your chances of seeing Auroras.
Enjoy the destination: go hiking, walking, and visit campfire huts. Cross-country skis & snowshoes are relatively cheap to rent if there's snow.
Visit the local tourist information office. They can suggest all the free activities.
Bookmark the free forecast tools of this blog post and head outdoors every night. Avoid artificial light but don't get lost!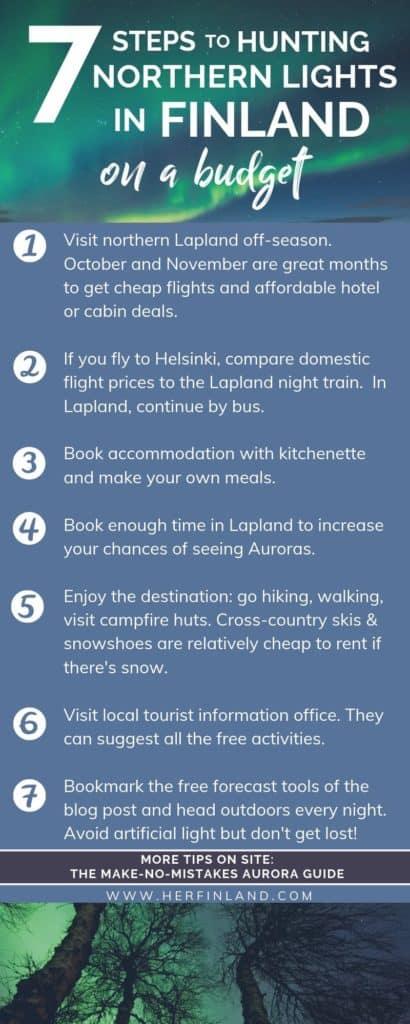 Must-Have Gear for Your Northern Lights Trip in Finland
Because cold weather drains a phone battery fast, I always carry a portable charger when making winter day trips.
This chargeable phone ring light has been a lifesaver in dimly-lit restaurants and the dark/blue winter days in Finland.
For months, my little sister told me a ring light would improve my phone's images, but I never got around to getting it. So finally, she bought one for me as a gift. It has been the best.
A DSLR camera will give you great pics, but a good mobile phone will work well if you have a tripod.
Don't be yours truly, who forgot it the last time she saw auroras, and all the pictures were as blurry as a snowy day in Finland.
This lightweight and flexible tripod is very useful. Its legs wrap around anything, i.e. trees, poles & fences, and it also comes in various sizes.
Essentials for Aurora Hunting Trip in Lapland
Warm jacket
Warm pants
Beanie
Gloves
Proper shoes
Wool and technical layers underneath
Phone
Camera
Phone ring light
Portable charger
Tripod
Headlamp or flashlight
Hot chocolate in a thermos bottle
Snacks
Flask
Heat pockets
Tissues
I warmly recommend checking out my super detailed winter clothing packing list. It has all the information you need to stay warm in Finland.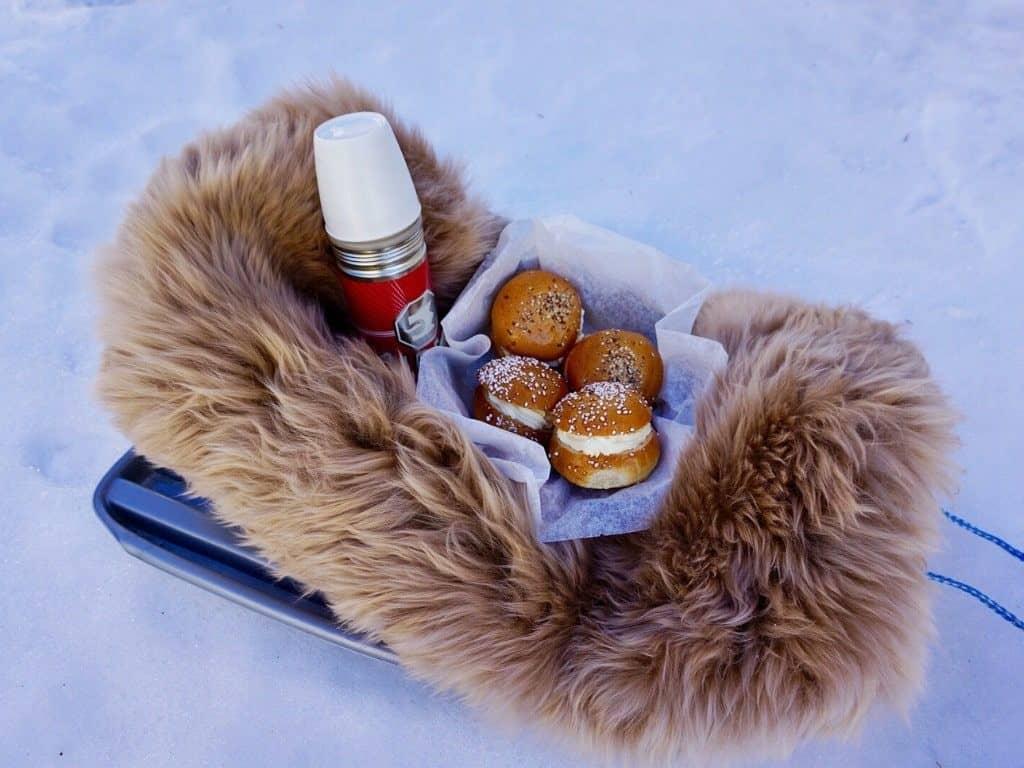 In conclusion, hunting the Northern Lights is all about travel planning and luck.
When in Lapland, head outside, every night and make the most out of your vacation. It wouldn't be an adventure if seeing Auroras was a sure thing. The prize is a memory that you'll cherish forever.
I hope this guide was helpful. Are the Northern Lights on your bucket list? If there is anything else you'd like to know about auroras, let me know in the comments.
Looking for more information about Lapland? Check out these resources:
My honest & insightful Northern lights in Finland video is the most-viewed video on my YouTube channel. Check it out below.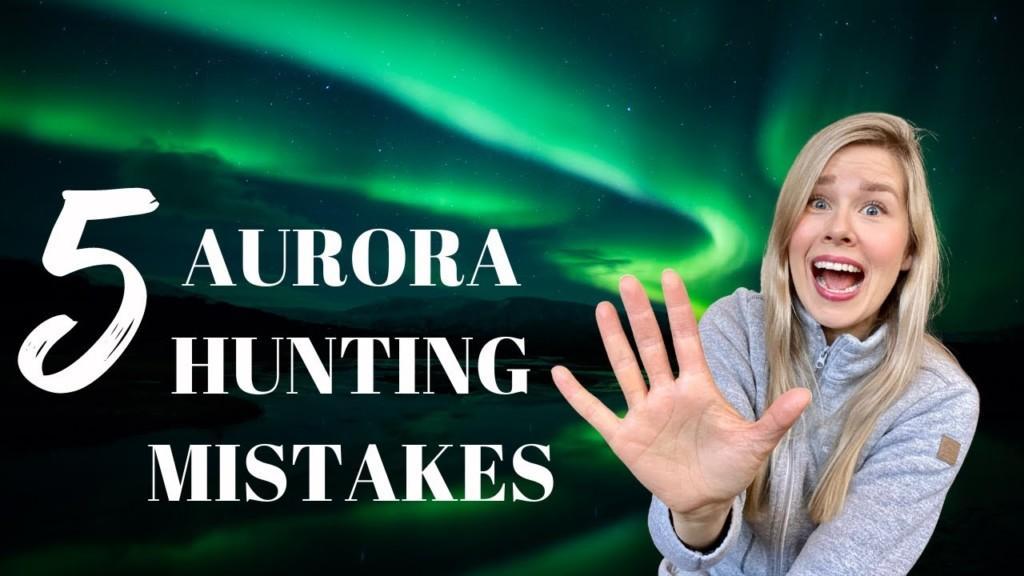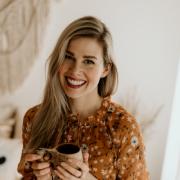 About Varpu
I'm the founder of Her Finland. I love cultural tidbits, aha moments, Finnish folklore, and cinnamon buns. My newest interest is learning bird songs. Read more about me..