*In collaboration with Halti, a Nordic Outdoor company from Finland.
Hiking in Pyhä Luosto national park was one of my life's best holidays. Our Lapland tour included two one-day trips and one longer three-day hike with two nights in a tent.
Day hikes are easily done grab-and-go style, but a longer hike needs a bit of delightful planning.
I want to share our itinerary in Pyhä Luosto national park with our packing list, hoping that they help the preparations of other fellow hikers.
This packing list is great for multi-day hikes anywhere in summer and autumn Finland (with cold temperatures you need a bit more stuff).
Of course, in these current times, no one knows what this summer will look like this year but here's what a typical summer in Finland looks like.
Follow me on Instagram and add more Finland to your life instantly!
Näytä tämä julkaisu Instagramissa.

My personal opinion is that a multiday hike in Pyhä Luosto national park is suitable for you if you:
know how to read a map
are generally in good shape
have hiking gear (especially quality hiking boots and waterproof outwear)
know how to make a fire
have basic first-aid skills
So no fear if you are a beginner! We planned our itinerary around two things. We wanted to:
see the varied landscape of the fell area
spend the nights on campsites which had ready-to-be-used drinking water
If you have anything to ask, please just comment this post and I will answer!
Trails and Needed Equipment in Pyhä Luosto National Park
We started our three-day hike by leaving our car at the parking lot of the Hotel Pyhätunturi. There's a bus connection that goes between Luosto and Pyhä twice a day during the summertime.
The bus stop is conveniently right in front of the hotel Pyhätunturi. We took the morning bus at 6 AM which dropped us to the parking lot of "Torvisen Maja," a cabin on the other side of Luosto fells.
The First Hiking Day in Pyhä Luosto National Park
We first hiked the big fell called "Ukko-Luosto." The ascent is long and sweaty but the views are gorgeous on top.
Continuing our way, we had an afternoon break at "Lampivaara" enjoying the cafe's excellent donuts (check opening times) and made our way to "Rykimäkero" campsite. There we set up for the night because, as told above, this particular campsite has drinking water straight out of a well.
The first-day hiking total was 12 kilometers which sounds kinda lame but was a great exercise on the very rocky slopes of Luosto. We were pleased that we had quality hiking boots, designed to stand this kind of terrain.
Also the 20€ bargain set of no-brand trekking poles which we shared proved to be helpful both going up and coming down, taking the pressure away from knees.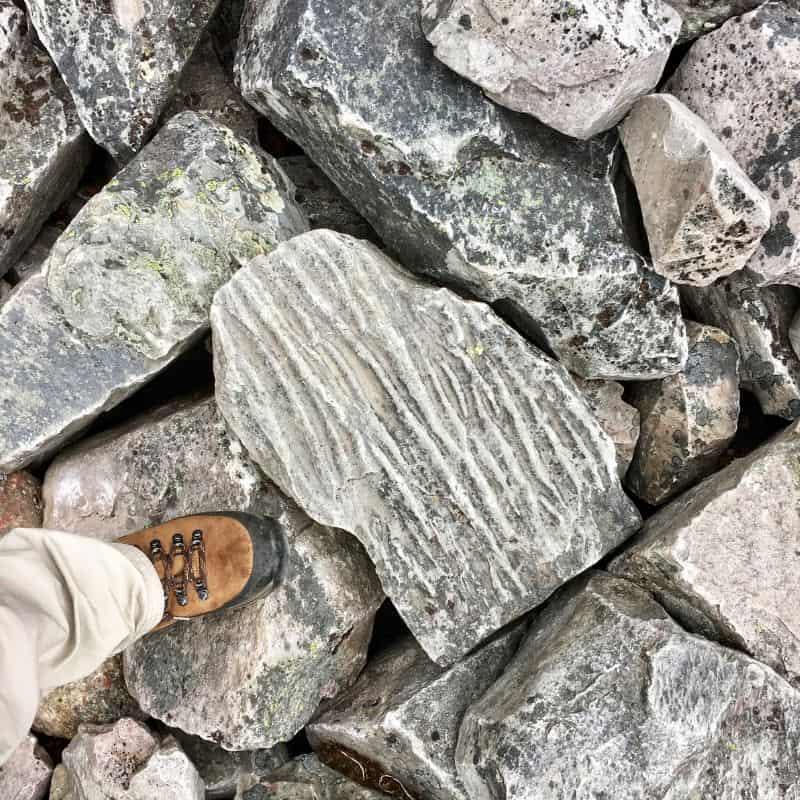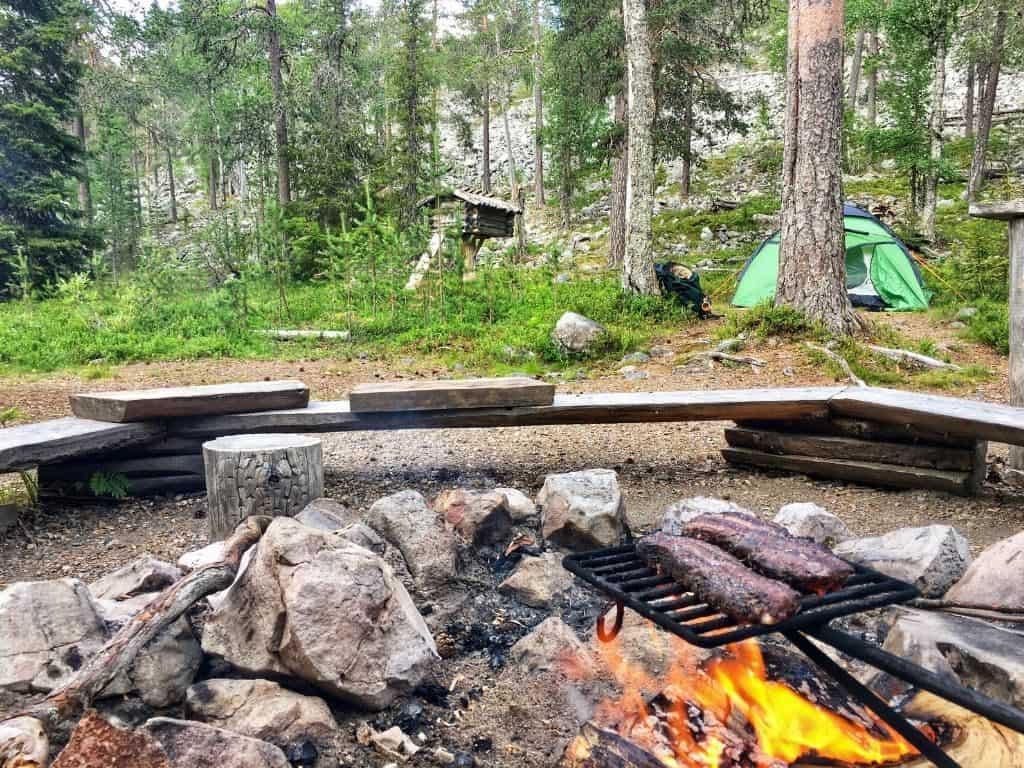 The Second Hiking Day in Pyhä Luosto National Park
On the second day, we walked the chain of smaller fells to "Huttujärvi" campsite (15 km). This campsite has a well too. Its rentable hut was empty, so we spend the night in our tent on the yard.
Take the boardwalks that start from the cabin to the lake. The view from the peaceful beach is beautiful.
Sleeping conditions were super cozy thanks to our 3-piece tactic: first foam sleeping mats as the base, followed by Halti 500 Lite Pump mattresses which are inflatable sleeping pads with fast built-in pumps, topped off with all-conditions-appropriate Halti Cyclon 25 joinable sleeping bags.
The inside out turned protective pouch of the sleeping bag made a comfortable pillow when stuffed with clothes. These technically perfected gear and hug of a man radiator made sure that I slept like a baby.
The Third Hiking Day in Pyhä Luosto National Park
The last day we summited "Noitatunturi," the biggest fell of Pyhä Luosto national park, admired the biggest gorge of Finland, called "Isokuru" and walked back to Pyhä center where our car was waiting for us.
The scenic trails of the last day were the highlight of our hike. It was especially mind-blowing to walk on the bottom of the mighty gorge.
If you have only time to be one day in the area, this is the trail I recommend to walk as a day trip. This post tells you all about making a day trip in Pyhä.
The campsites have dry toilets, ax, and wood. There are pre-rentable and non-rentable huts in campsites you can use, so you don't need a tent. We love our cozy little space, so that's why we hike with a tent.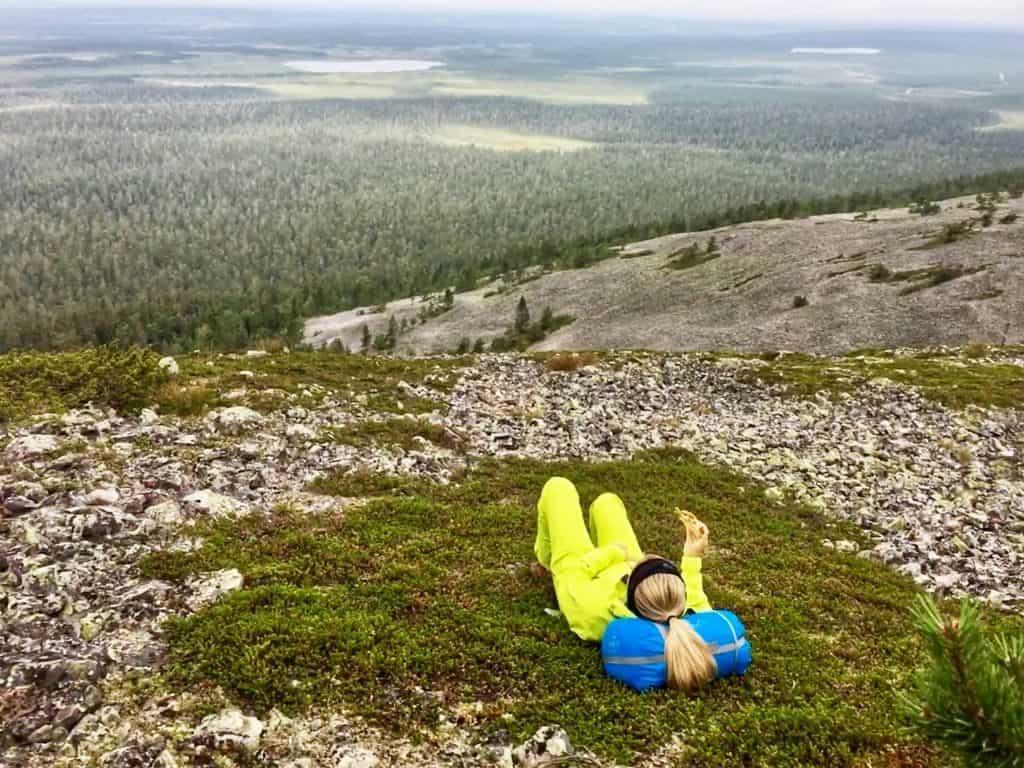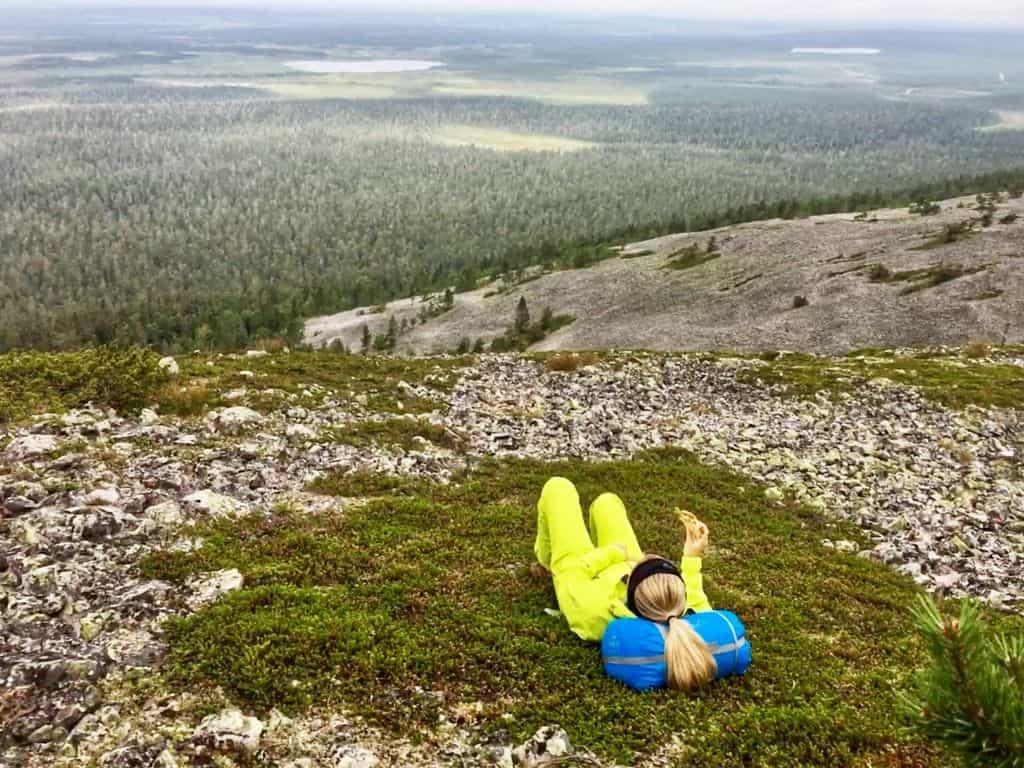 Food and Drink Tips
As it was just a three-day hike and our gear was so lightweight, we decided to enjoy a bit heavier food and not to have everything dried. We knew that we my other half could carry them easily.
Our food stayed in great shape in the mild temperatures of Lapland summer.
We filled our water bottles with natural water of the river "Pyhäjoki," the newly found spring at "Porontahtoma" campsite (red strings mark the spring) and the pond at "Karhunjuomalampi" campsite.
You can find drinking water from a well on two campsites: Rykimäkero and Huttujärvi. The official rule in Finland is that you should boil all natural water before using it.
I don't want to advise against the official rule!
However, as we have no tummy issues in general and are used to spring water, we filled up our water bottles from the river "Pyhäjoki" and the spring at campsite "Porontahtoma" without boiling.
We also took water from the pond "Karhunjuomalampi" but that water we boiled.
Grab the free kit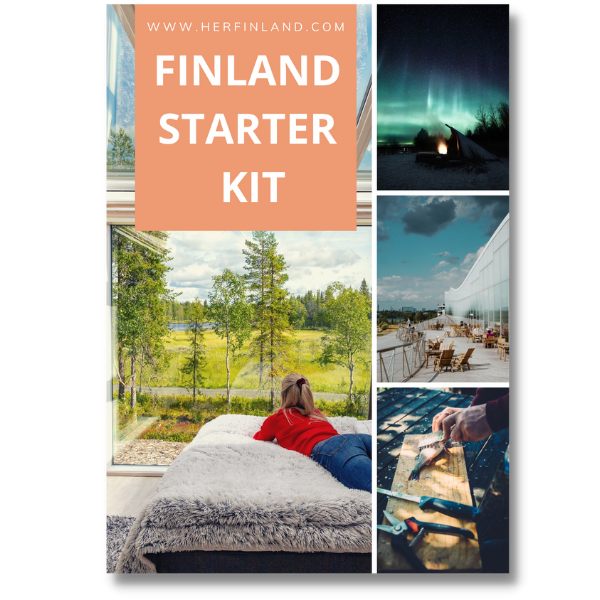 Clothing Tips for Your Lapland Hike
Advanced and warm outwear is a must in Lapland! I have been very happy with the functionality and unbelievably light weight of my Halti outwear. The smoke, grease and dirt stains have all disappeared just by throwing the jacket and pants to the washing machine.
The best discovery for us in this hike was to use sandals for break shoes. The combo of wool socks and sandals was awesome.
Our legs were in great condition after the hike, and I think it was a combination of changing shoes and using a trekking pole.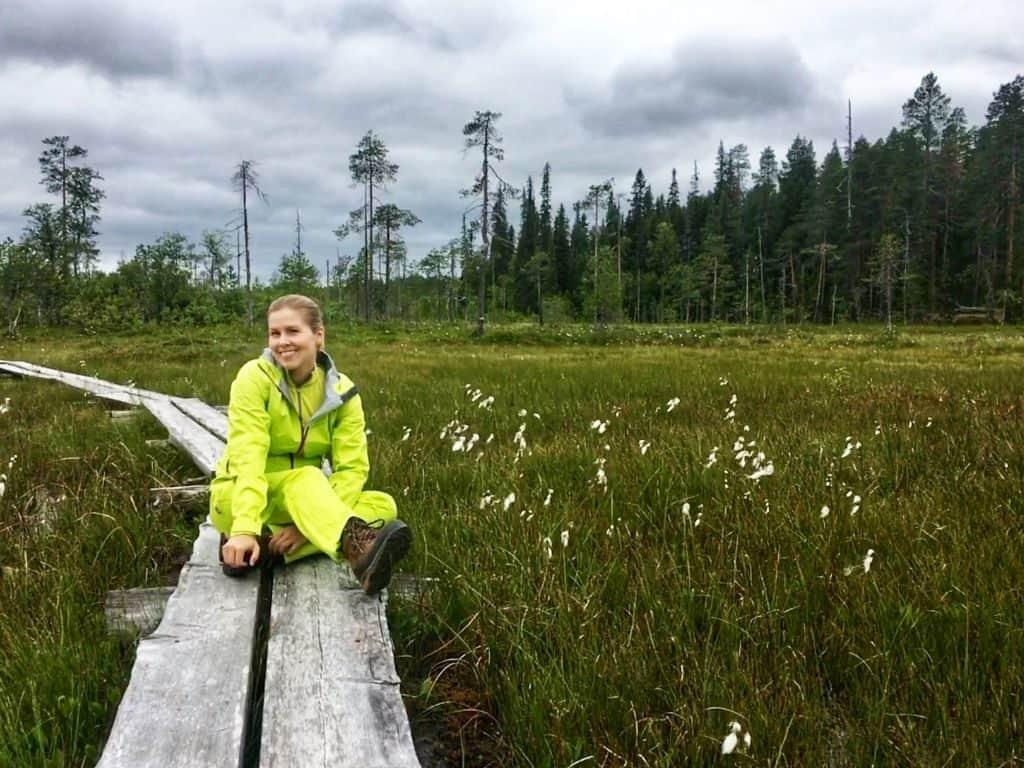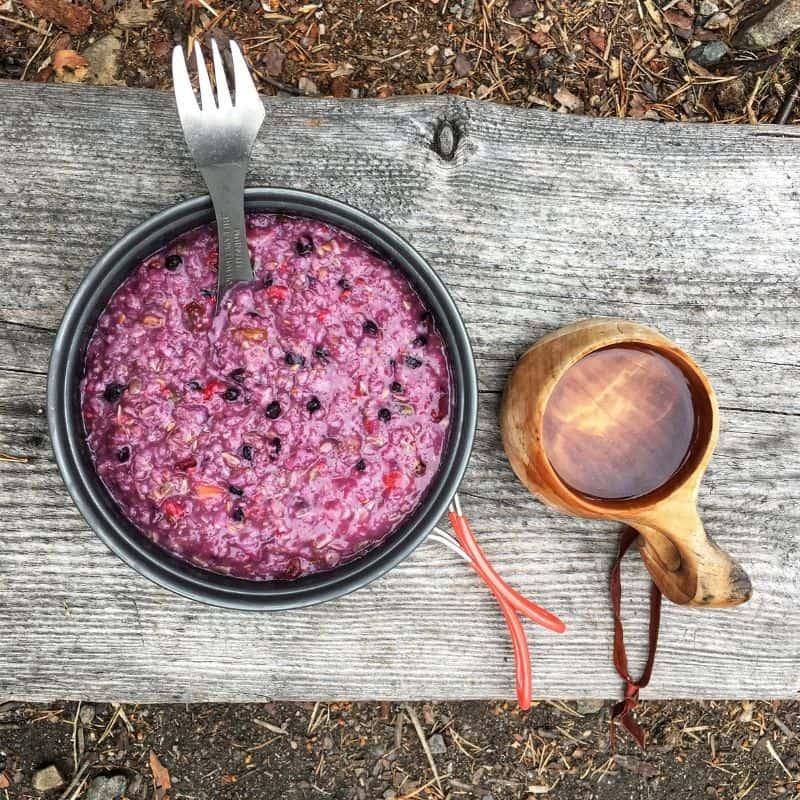 Packing List for a Multi-Day Summer Hike in Lapland
Food items
Electrolyte replacement powder to mix with drinking water to avoid dehydration, muscle cramps, dizziness, and tiredness. 2 packs/day
Home-made snack bags: chocolate, dried fruits, nuts & seeds. 0,5 l/day for two persons
12 sandwiches (butter, mettwurst & processed cheese): 2 sandwiches/person/day
Breakfast power porridge: dried blueberries and raspberries, raisins, seeds, nuts, salt with oatmeal. 0,5 l/morning for two persons
Breakfast bacon: 1 pack/morning
2 dinners: steaks and pan-fried potato wedges, creamy tuna spinach pasta
3 lunches: sausages, salmon pasta, sausages
Others: Instant coffee, little packs of hot chocolate, tea bags, small packets of honey, one little flask of good whiskey, little packages of salt & sugar
Emergency food: chocolate, dried dark bread, a pack of mettwurst
Clothing
Hiking boots
Waterproof jacket
Waterproof pants
Beanie
Gloves
Break warmness: light down jacket or merino wool jumper of fleece
Break shoes: sandals & wool socks
Wicking t-shirt
Hiking long-sleeved shirt
Quick-dry light breathable pants (if convertible into shorts, even better)
Merino wool leggings
Underwear
Socks
Gear
Tent
Sleeping bag
Sleeping pad
Foam sleeping mat
Foldable foam seat pad (so lovely during breaks)
Pack rain cover
Packing bags for food & clothes
Dry bag for electronics etc.
Map/trail guides
Compass
Backpacking stove & fuel
2 x Matches in a waterproof bag
Cookware set (we ate straight from the kettles and pans)
Utensils
Biodegradable soap & little brush
Water bottles (we had 2 x 0,75 l and 1 x 0,5 l)
Drinking cups
Watch
Trekking poles (we used one pole/person)
Multi-tool
Toothbrush & toiletry
Sunscreen
Toilet paper
Hand sanitizer
Insect repellant
Cash
Car keys
Cell phone
First aid kit
Plastic garbage bag
Headlamp
Little bit of wire
Duck tape
Mosquito hat
Sunglasses
Things to consider
I have to say that our packing list was pretty close to perfection.
The only not used items were:
emergency food (food amount was adequate)
sunglasses (there were occasional sunny spells, but no need for sunglasses)
headlamp (it was so bright even at night)
mosquito hats (no mosquitos!)
duck tape and wire (no need to be MacGyver)
Lastly, for all of you women hikers out there, I was five months pregnant when doing this hike. I am not a fitness miracle but generally in good shape, and my pregnancy had no problems.
We just divided things so that my backpack was considerably lighter than my hubby's carrying. So if you are wondering this sort of a thing, maybe this information helps you a bit.
What else would you like to know about hiking in Finland? Let me know in the comments!
Looking for more information about hiking in Finland or Lapland in general? Check these other posts: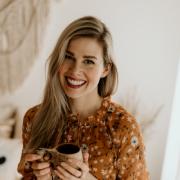 About Varpu
I'm the founder of Her Finland. I love cultural tidbits, aha moments, Finnish folklore, and cinnamon buns. My newest interest is learning bird songs. Read more about me..