A day trip in the Oulanka national park is a fantastic bucket list item for your Finland visit! Luckily, this is no secret to many foreign visitors.
Getting out of our car in the parking lot makes a blogger like me smile happily. First, I spot a French family adjusting their gear and in a few minutes an American couple parks next to us. I love the international flair!
With its 200 000 visitors in the year 2018, Oulanka is one of the superstars of Finnish national parks.
Oulanka National Park Trails
Oulanka national park has one of the oldest and most legendary trails in Finland: Karhunkierros (Bear's Ring).
I have no idea why it's called a ring because it's a point-to-point walk stretching out 50 miles (82 km) into the rich forest land of North-Eastern Finland.
However, Pieni karhunkierros (Little Bear's Trail) is a charming ring trail of 7 miles (12 km). It seems to be the choice of the day for the majority of us.
There is only one steep climb, and it is with wooden stairs. Plenty of boardwalks provide easy steps along the route, and three hanging bridges offer great views to the many-sided Kitkajoki river which connects to Oulankajoki river.
Campsites and dry toilets are available, just like in other national parks in Finland. After four hours of strolling and a lunch break, we have completed the circle route.
I have to say I am impressed. The route is a summary of almost all possible Finnish nature types.
It captures rocky lake views, lush groves, several types of swamps, lazy rivers, crazy rapids, thundering waterfalls, old spruce forest and hilly woodland landscape.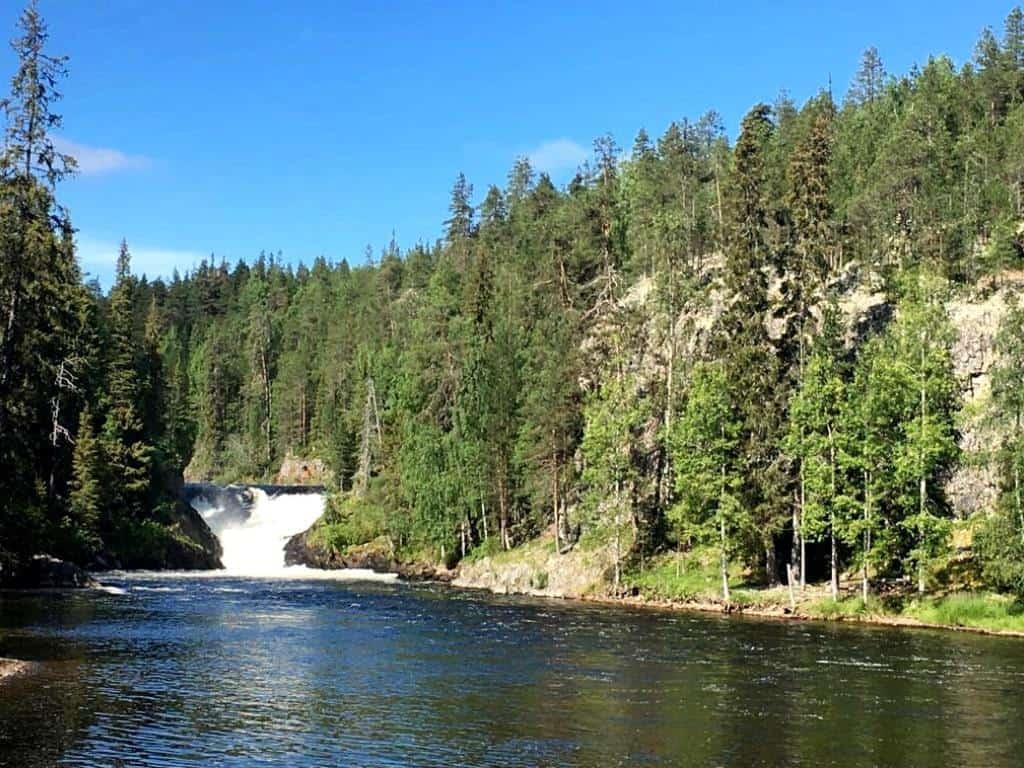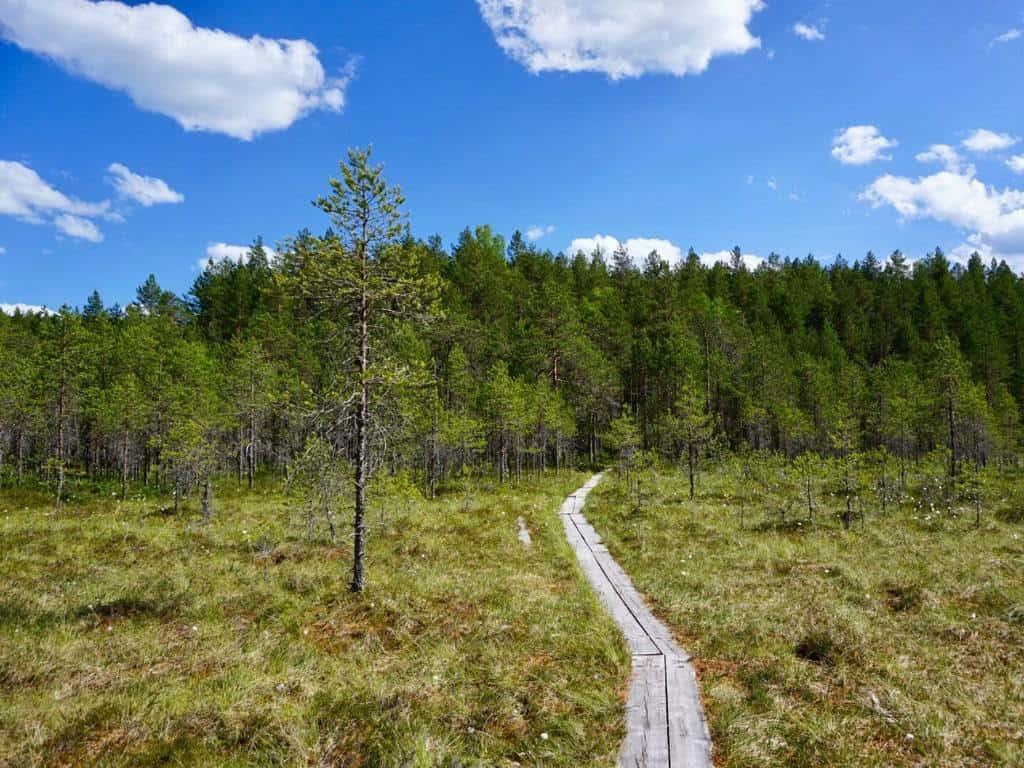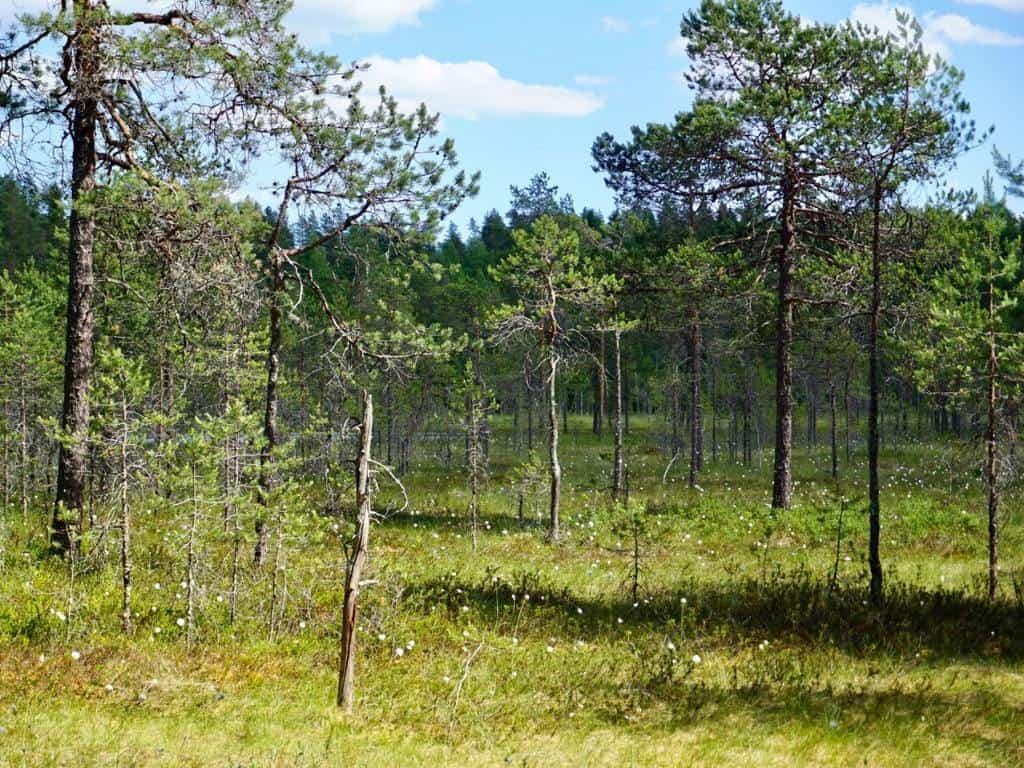 Oulanka National Park Accommodation and Logistics
Oulanka National Park is super close to Ruka which is a ski and leisure resort full of activities and many accommodation options from hotels to wilderness cabins all year round.
If you want to walk the Little Bear's Trail, I recommend Juuma as the starting point. It's just 20-minute drive away from Ruka resort. The address of the starting point is Juumantie 134, Kuusamo.
In Juuma, you'll find a cozy summer cafeteria offering snacks and light lunch. The parking lot is free of charge and during summer days, it's very full.
If you are visiting Oulanka during high season and want to beat the crowd, I'd go soon after breakfast.
Major towns "near-by" include Kuusamo and Rovaniemi. Oulanka national park is situated a 40-minutes drive away from Kuusamo. From Rovaniemi, it takes 2,5 hours to reach the park's gate.
There are daily airplane connections to Kuusamo and Rovaniemi from Helsinki. You can also travel to Rovaniemi by using the awesome night train. More about the night train on this helpful post of mine.
Once you are in Kuusamo, Ruka or Rovaniemi, the easiest option is to rent a car and drive to the starting point in Juuma. This post gives you more tips about driving in Finland.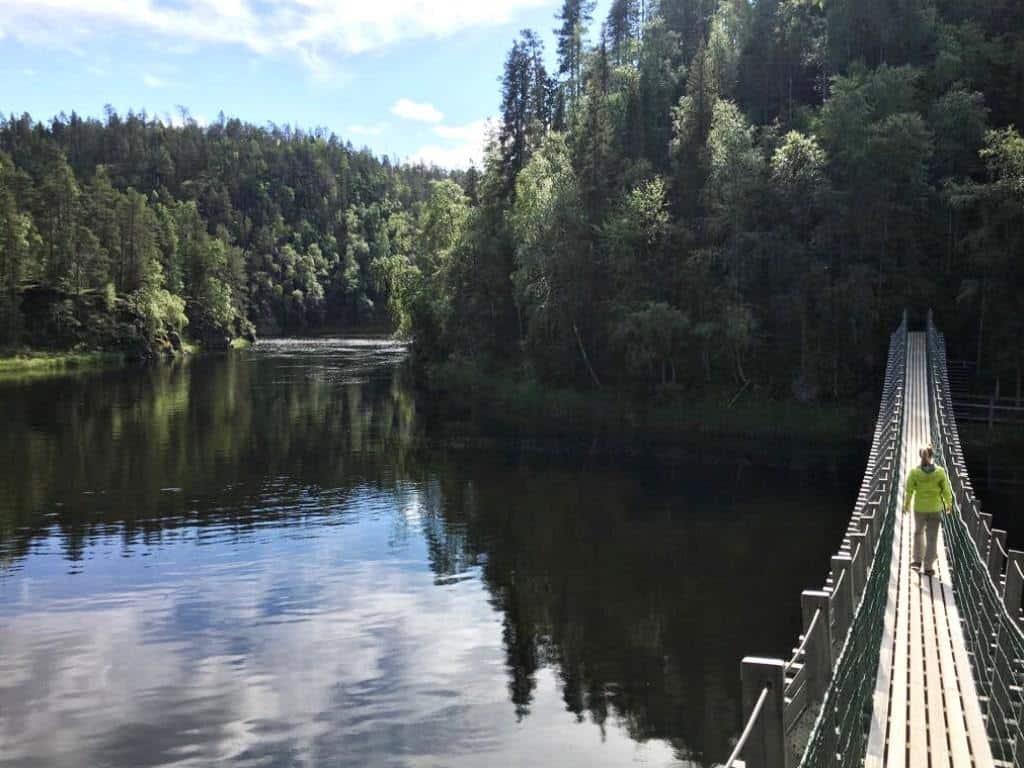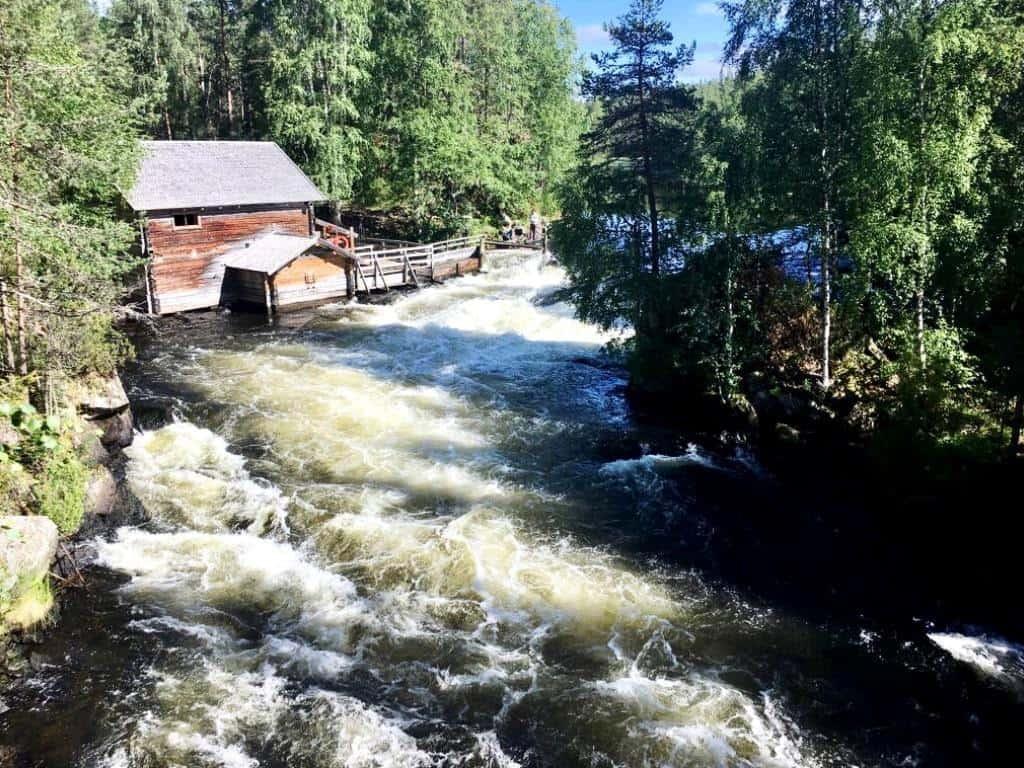 A Packing List for a Day Trip in Oulanka National Park
You should take these things with you for a day trip. Some things are not a must, but a good idea to bring if you have space. 
Food items
Water. 1 liter/person.
Snacks: For example, bananas, dried fruits, nuts & seeds. 2 sandwiches/person. (There's a summer cafe in Juuma.)
Clothing
Proper trainers (hiking boots not a must on this hike)
Comfortable underwear, socks, shirt and pants
Depending on the weather: a waterproof jacket and pants, a beanie & gloves
Gear
Map/trail guides
Charged phone
Charged camera
Toilet paper
Hand sanitizer
Insect repellant
Cash
Car keys
Things to consider
Sunglasses
Sun lotion if sunny
Foldable foam seat pad (so lovely during breaks)
Pack rain cover
First aid kit
Plastic garbage bag (there are no bins on route)
Electrolyte replacement powder to mix with drinking water to avoid dehydration, muscle cramps, dizziness, and tiredness.
The One Thing You Should Absolutely Do in Oulanka National Park
The special feature of Oulanka national park is white water rafting. I have done rafting before but these rapids are huge and the stretch is surprisingly long.
We see two rubber boats speeding down the rapids and passing us by at Myllykoski old mill building. It looks fantastic and a little bit scary, clearly a must thing to do if you are here!
The wildest rapids are not an activity for faint-hearted or if you are pregnant. As I have a baby on board, we have to save this activity for the next time. We agree with my hubby that we will return to conquer the rapids of Kitkajoki river!
There are a lot of rafting route options available and you can see them by clicking here. Many of the routes are suitable for kids too!
Would you like to visit Oulanka national park? What else would you like to know? Let me know in the comments!
Looking for some other tips regarding Finland? Check out these posts:
Warm wishes from Finland, 
Varpu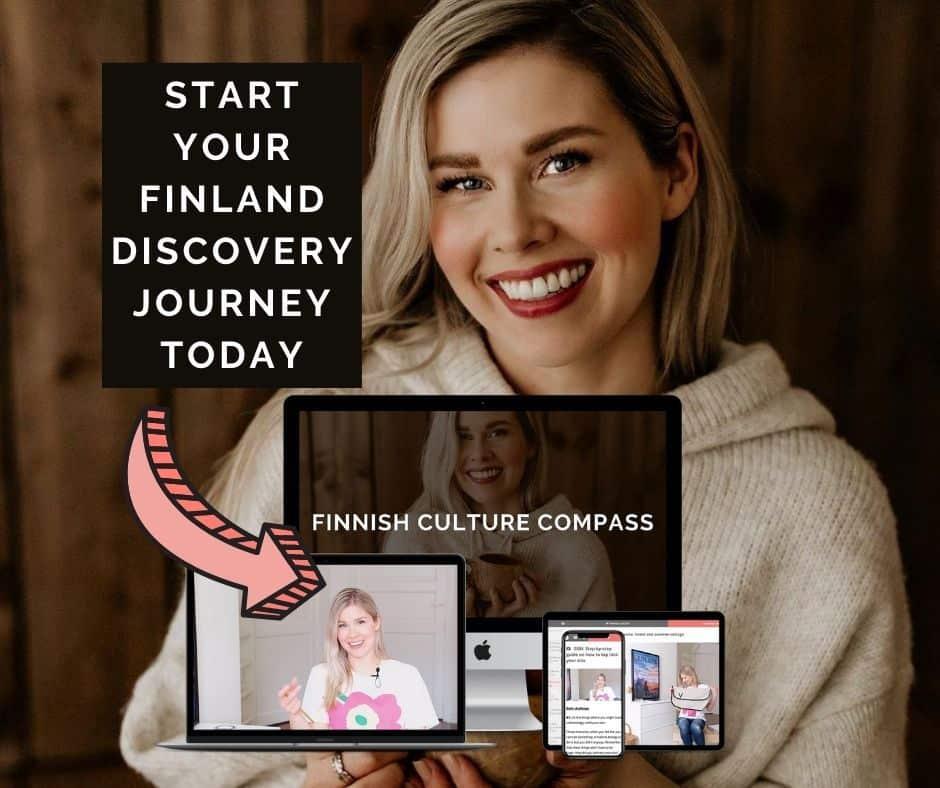 After Finnish Culture Compass, you'll…
...feel connected with the Finnish culture (even if you aren't in Finland)
...be confident with the Finnish communication style (even when it's filled with silence)
...be prepared to meet and get to know Finns
Did you find this post informative? Save it for later on Pinterest!