You might have heard that celebrating Midsummer is a huge thing in the Nordic countries. That's definitely true for Finland where this summer highlight takes place during the second last weekend of June.
Like the name suggests, Midsummer is the public holiday which celebrates summer and light. During the Midsummer week, Finland enjoys the longest daylight hours of the year. In Lapland, the sun doesn't go down at all.
The importance of Midsummer is very close to Christmas, which wins the prize of the biggest national holiday only by a nose. Similar to Christmas, the biggest day of Midsummer is actually the eve, not the day. Midsummer Eve is always a Friday.
Follow me on Instagram and add more Finland to your life instantly!
 

 

Näytä tämä julkaisu Instagramissa.

 
History of Midsummer in Finland
Midsummer was a pagan summer festival to celebrate good harvest and fertility. It was a party initially held to honor Ukko, the king of the gods in Finnish mythology. Ukko (just like Zeus in Greek mythology) was the god of thunder and rain. If people made him happy by celebrating, it meant a good harvest. When Christianity arrived in Finland, most pagan traditions were not banned but cleverly associated with Christian celebrations. That is how Midsummer received its Finnish name: juhannus referring to the commemoration day of John the Baptist.
Midsummer Food in Finland
Most of the traditional dishes include fish. Finnish strawberries are the queen of the juhannus table. The menu is not strict, though. This is something I really like about Finnish holidays: they all have typical dishes but, at the end of the day, anything goes. The main goal is to have a full tummy and not make too big a fuss. Here are some traditional juhannus dishes and ideas for your Midsummer dinner: 
new potatoes with fresh dill, butter and salt
warm-smoked salmon with a cold yogurt dressing
grilled sausages and vegetable skewers
homemade sponge cake with fresh Finnish strawberries and whipped cream
open-fire Finnish pancakes
birch leaves and wildflowers as centerpieces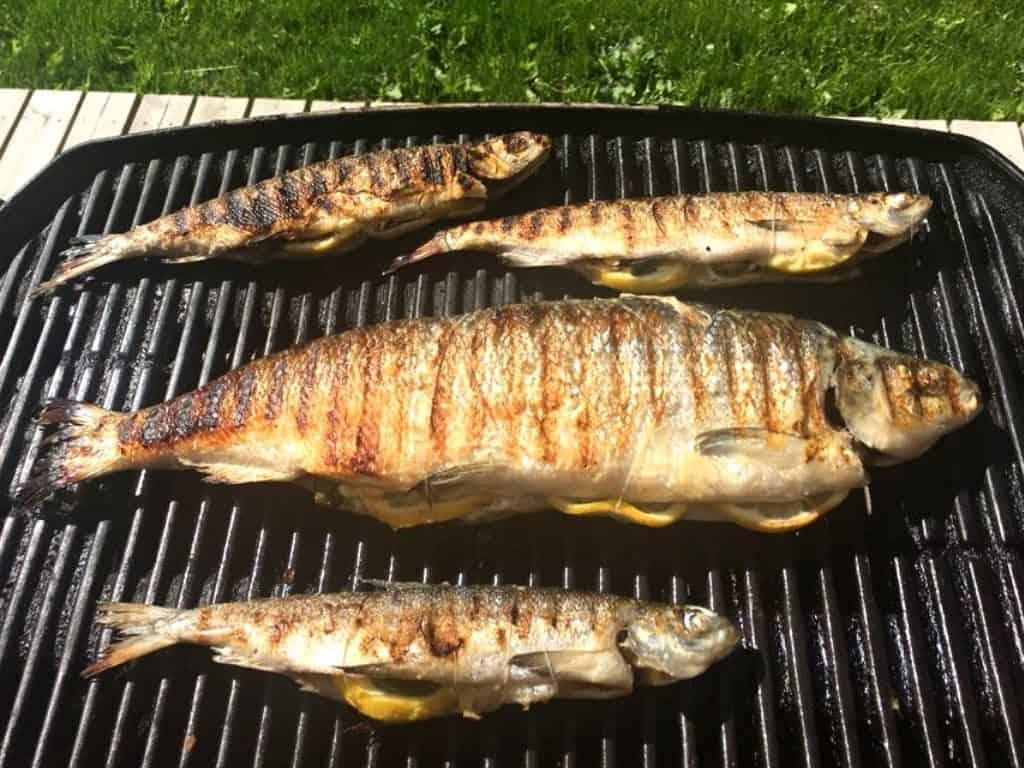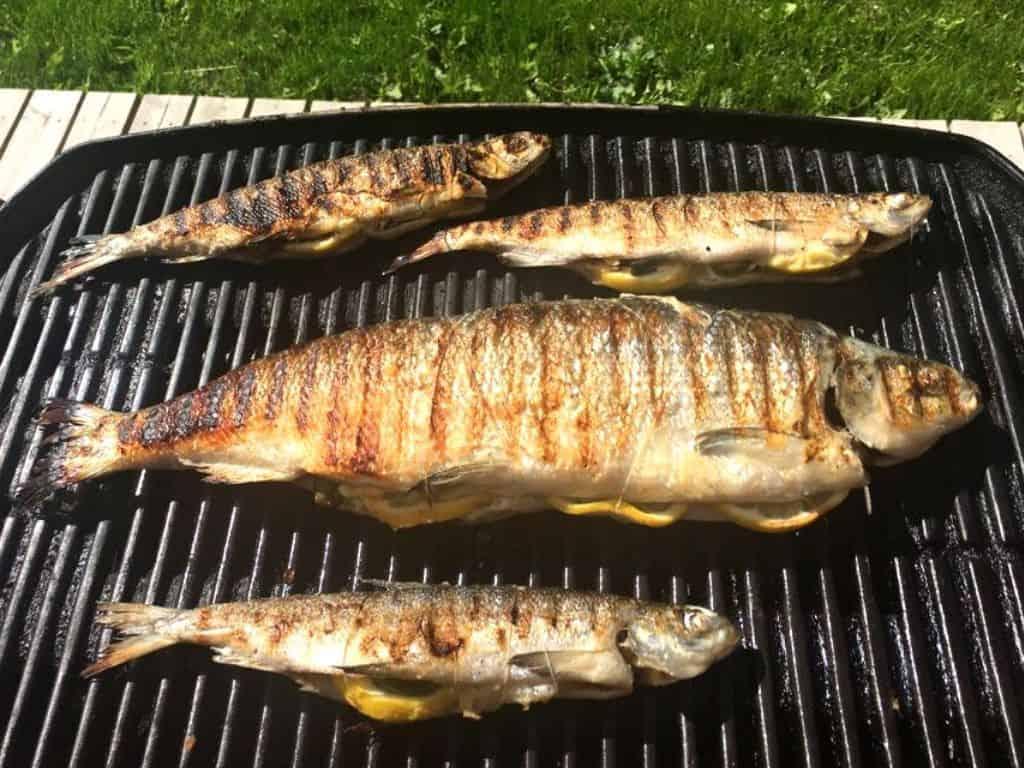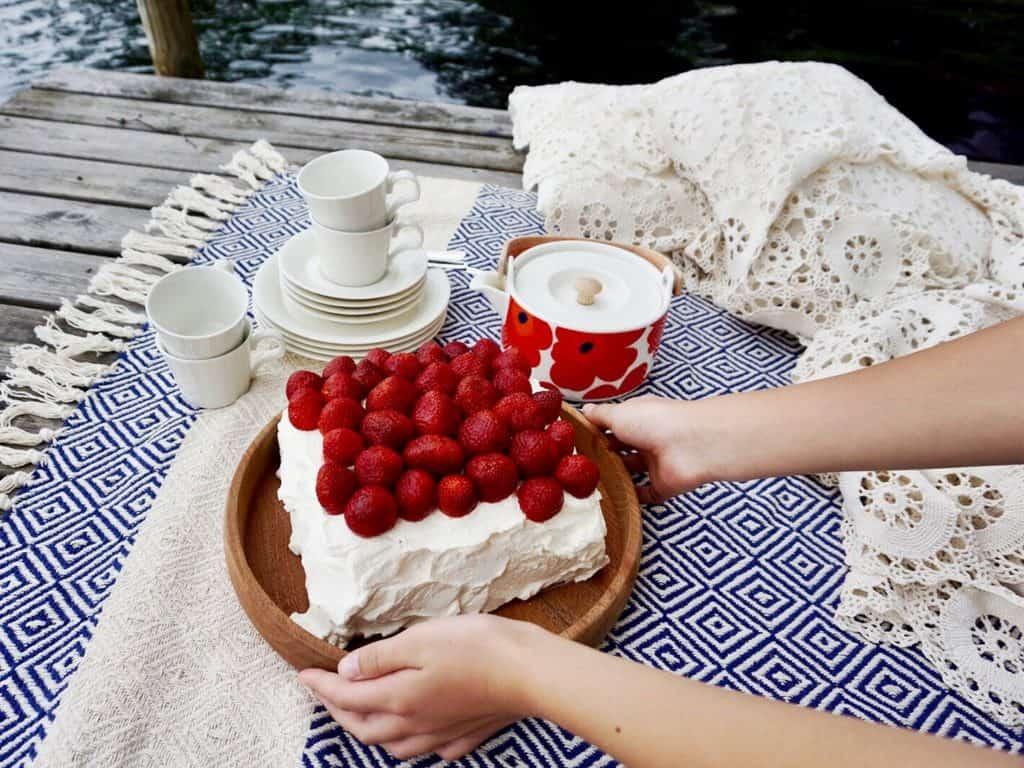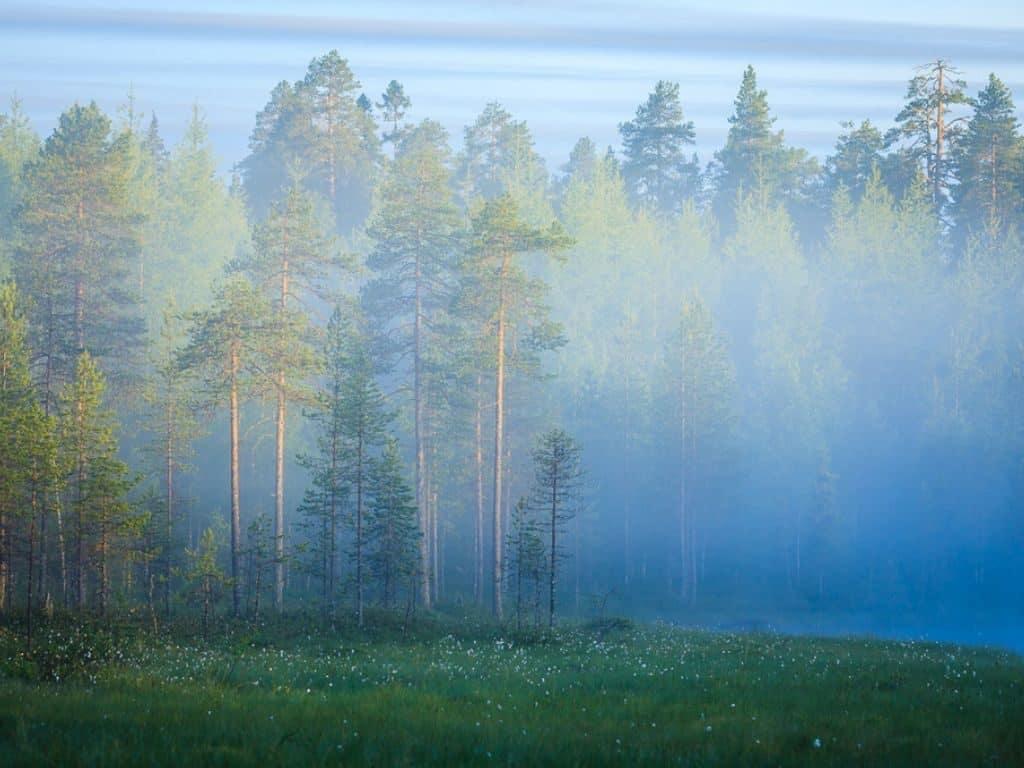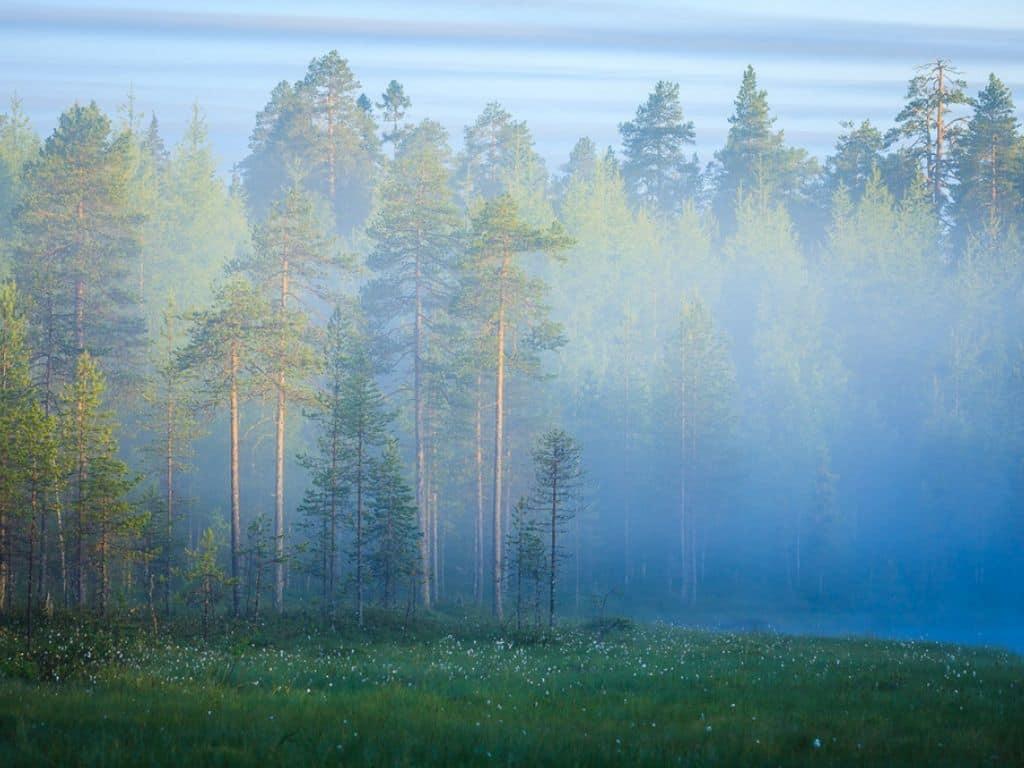 Midsummer Traditions in Finland
On Midsummer Eve, most Finns try to escape from the city to the summer cottage.
Here are some Midsummer traditions that all Finns know:
juhannuskokko aka Midsummer bonfire. A bonfire is lit at Midsummer Eve night (if making fire is allowed!). In the olden days, the bonfire kept the bad spirits away.
juhannussauna aka Midsummer sauna. No need to explain – enjoying a sauna is a must. Preferably with a birch whisk.
juhannuskoivu aka Midsummer birch. Especially in the Finnish countryside, you'll notice that there are two young birches at the front entrance of a house. Back in the day, the birches were set up like this to bring good spirits home.
juhannusseppele aka Midsummer flower crown. This is one of the prettiest public holiday traditions for sure!
juhannussalko aka Midsummer maypole. A tall pole with two large hoops at the top is decorated with flowers and twigs and people dance around it. This Swedish-origin tradition is popular only on the coast and archipelago.
juhannustanssit aka Midsummer dances. During summer, Finland is full of adorable old dance places where you can waltz or tango Midsummer away.
juhannustaika aka Midsummer spell. Hands down the most exceptional thing about Midsummer is the magic. It is the only time in a Finnish year when you can do spells and nobody looks you like you are a weirdo.
Finnish Midsummer Spells
Midsummer helps you to find your future spouse. Here are a couple of Midsummer spells to try if you are a woman:
A cuckoo. If you hear a cuckoo at night, the number of cuckoos you hear is the equivalent of the number of years it takes for you to find your future husband. If you don't hear a cuckoo at all, it means he arrives this year.
Seven flowers. When you pick seven different flowers and put them under your pillow, you will see your future husband in your dreams.
The reflection. When you go naked to the beach or well and gaze at your reflection, you will see your future husband appearing.
The lake rock. You can see your future spouse when you swim to a lake rock, sit there and wait for him to show up to the shore.
Yup. The majority of Midsummer spells involve naked women in public places: fields, beaches, and yards. What a time to be a man in Finland!
It makes me laugh to think about what a joint effort it must have been back in the day for Finnish men to make these spells an on-going tradition. Talk about a clever idea to find yourself a wife!
Magical Midsummer to everybody!
What else would you like to know about Finnish Midsummer? Let me know in the comments!
If you are looking for more information about Finnish culture, check out some of my other posts: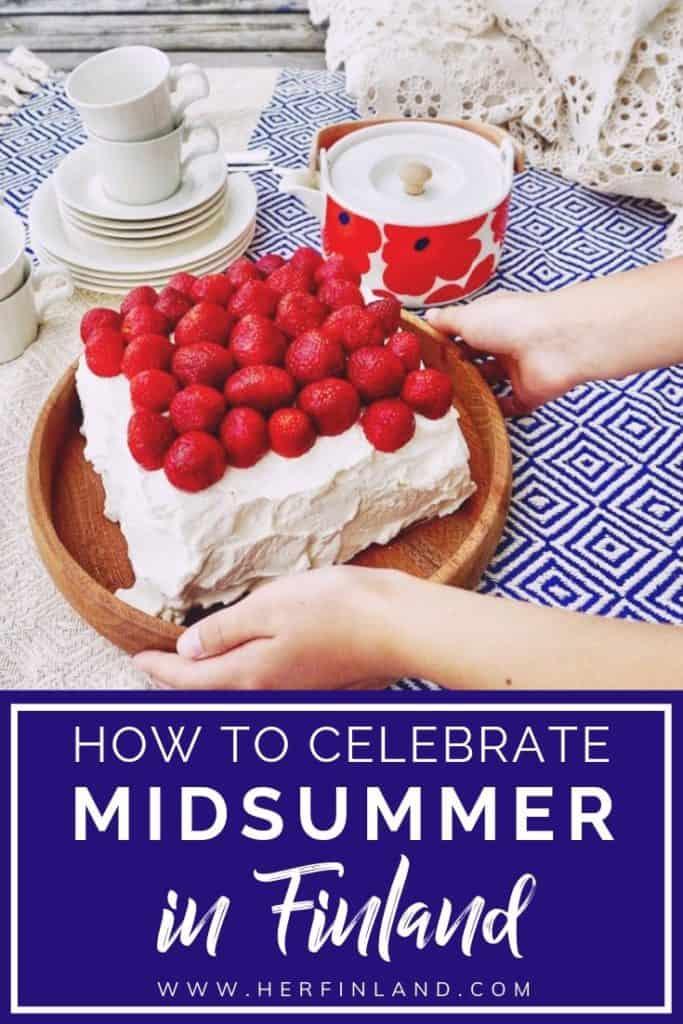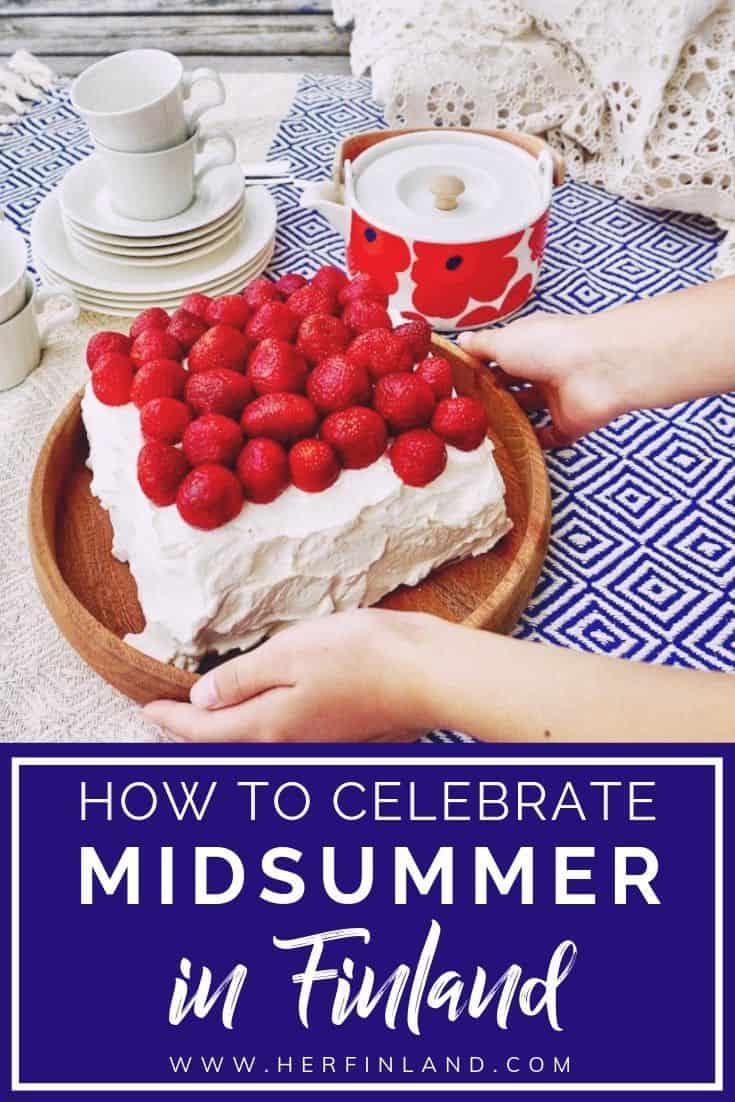 Warm wishes from Finland, 
Varpu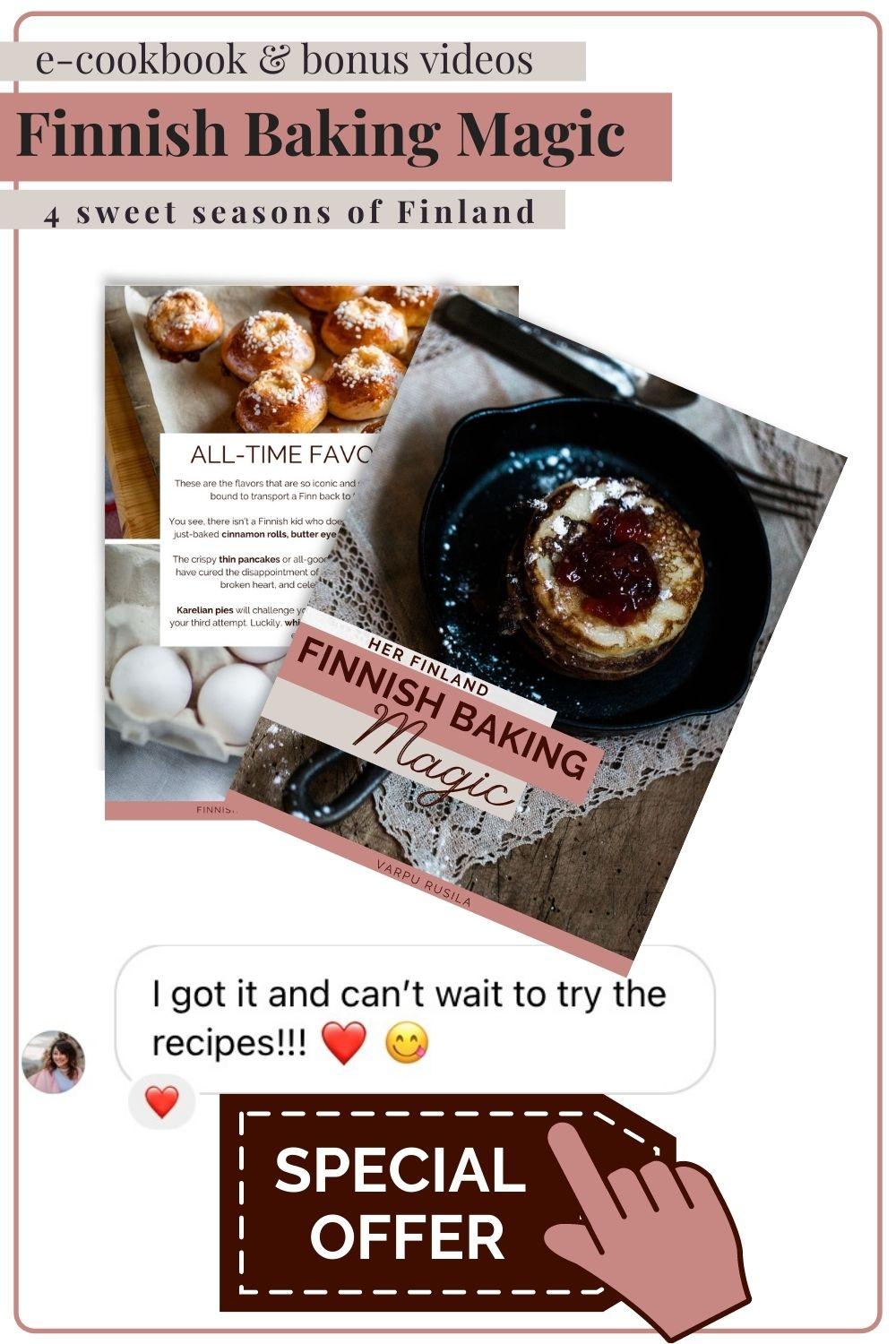 What's included in the Finnish Baking Magic Kit
An E-Cookbook with 21 iconic recipes

A Baking Tips video lesson

A Video Lesson on the Finnish pronunciation of all 21 treats

1 Master Grocery List with English names and Finnish names
Struggling with conversions? Not with this kit. Start baking your treats hassle-free.
You'll get 5 copies of the e-cookbook. Pick the one that works for you. 
English with American measurements

English with gram measurements

English with gram & metric measurements

English with Finnish measurements (decilitres)

Finnish with Finnish measurements (decilitres)
Did you find this post informative? Save it for later on Pinterest!