If you're a foreigner in Finland, you've probably had this challenge looming over your head: finding an English-speaking job in Finland.
The problem that many people face coming to Finland is that the job market is a little bit difficult to enter even when you may have a long list of skills and qualifications.
While you will find a job ad or two for relevant positions, the bulk of the work available actually comes from 'hidden job" opportunities.
If you don't know where to look for job openings in Finland, you have little chance of finding a job.
This is where this blog comes in… I'm here to help guide you on your journey to finding a job in Finland. In this blog, I'll share with you the top resources to use to find a job in Finland, how to prepare your job application, and how to nail the job interview.
It's not always an easy process, but with the right tips, your job hunt will be worth it! Here we go…
How to know if you can work in your desired field in Finland?
Before you moved to Finland, you may have had a specific degree or vocational qualification that helped you get a job in a certain professional industry.
However, in Finland, not all degrees and certificates are transferable from your previous country to job opportunities in Finland. So, it's important to know whether or not you need a formal decision on if your foreign degrees and qualifications are recognized in Finland.
If you work in teaching, early childhood education & care, healthcare, social welfare, ecclesiastical posts, with animals, food security, transport, law, or fire & rescue services you'll probably need recognition of qualifications. Or in some cases, you may need to study and get a new, more relevant certification in one of these areas.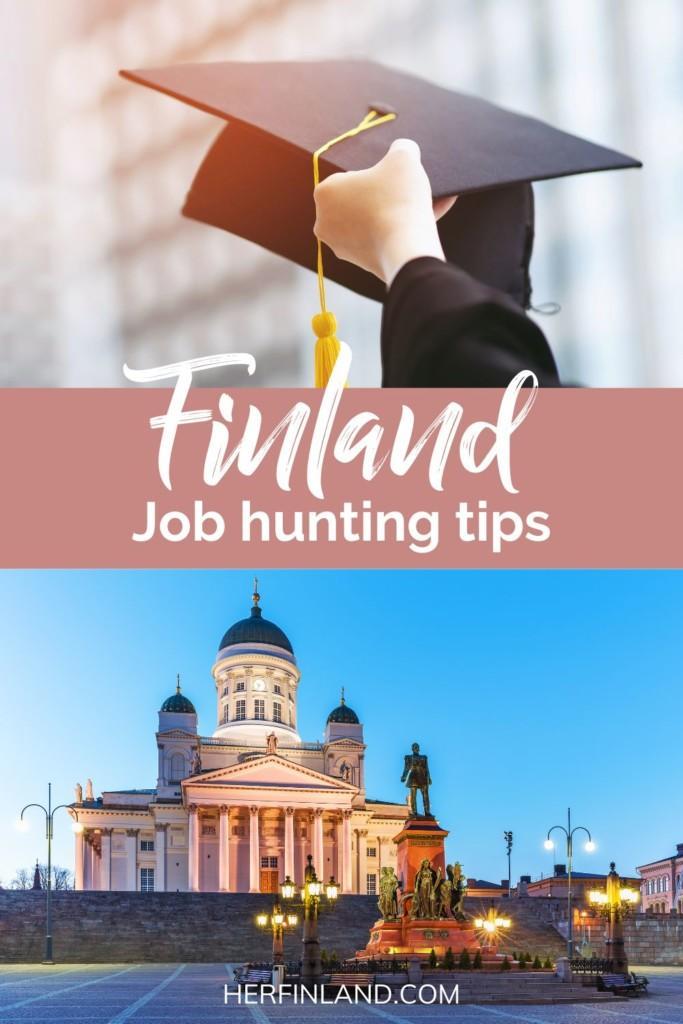 This formal recognition is necessary because of the differences in Finnish law, language, practices, and more aspects that you may not have been educated in before in your previous country.
The Finnish officials have a service guide for the recognition process you should check out.
International Professionals Finland is a wonderful non-profit that helps you go through the recognition process with a mentor. If you need support, please be in contact with them and consider a donation.
Where to look for jobs in Finland as a foreigner
One of the hardest things for international people is getting their first job in Finland. This is true for many foreigners in Finland, regardless if you are seeking an entry-level position or you're a proven professional.
And to be completely honest, one reason it's difficult is that sometimes it's tough for foreigners in Finland to sort through job postings that don't require Finnish.
When you know the right places to look for relevant job opportunities in Finland, you can increase your chances of landing your first job in Finland.
And guess what?
After having that first job experience in the Finnish work life, finding the next one is a lot easier.
That's why it's so important that you don't lose hope when applying for that first position and that you know exactly where to look.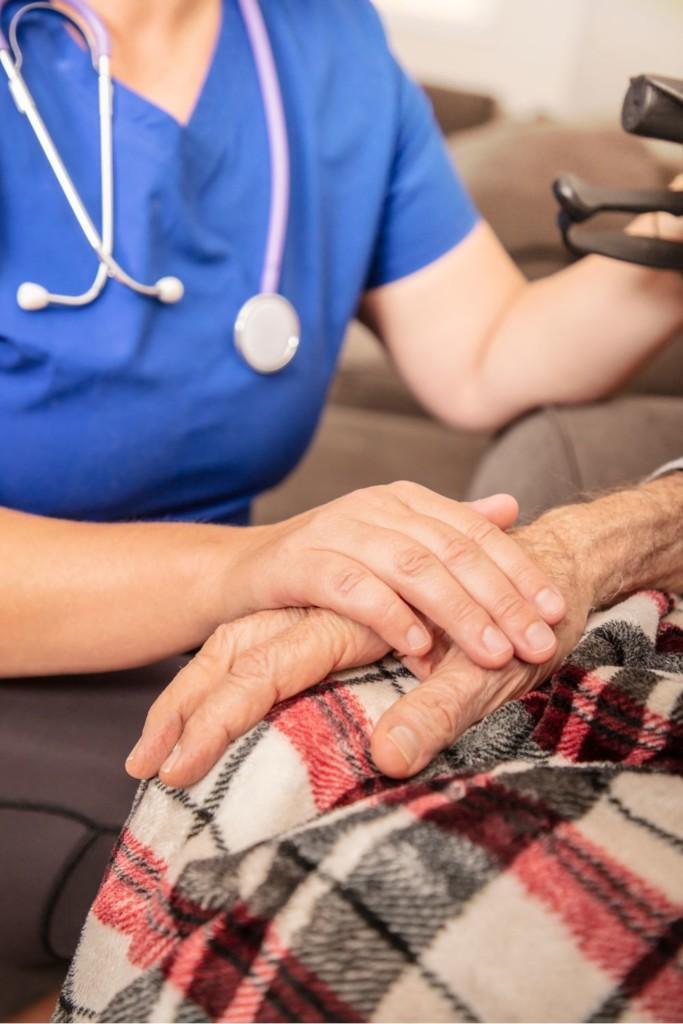 Job portals in Finland
Job portals are websites designed specifically for job listings. You will often find hundreds, sometimes thousands, of jobs on those.
Annoyingly, it often feels that job listings are scattered across several different job portals in Finland. An English speaker needs to be extra careful going through these job portals to actually find suitable opportunities for them.
That's why Finnish officials are making their best efforts to create one place that would feature all the job listings for English-speaking jobs in Finland. This site is called "Jobs in Finland".
The officials are making automatic interface updates and raising awareness all around Finland on how important it is for the international community to have all job listings here in one place. So that's why I wanted to mention this site first and also tell you the inside story so that you have patience with this work-in-progress site.
Moving forward to other portals that are kept by other commercial companies or the state. These portals sometimes have job listings that don't require fluent Finnish. However, most listings you find do require Finnish.
It's important to know that when you see a job listing written in English in Finland, it doesn't mean that it's an English-speaking job opportunity. Before you get excited about the job, scroll down all the way to the bottom of the listing to double-check the language requirements.
There are a couple of reasons why in Finland you'll see a job listing in English, even though one requirement for the future employee is fluent Finnish, for example:
The position requires excellent knowledge of both English and Finnish and to test the English proficiency of Finnish candidates, the whole process is in English
The company language is English and thus, the listing is in English
It is always worth checking out a few of these sites (this is not a comprehensive list):
When you are dealing with job portals, time management is very important. If possible, make a saved search with an alert to your email for new relevant job listings, so you don't waste too much time scrolling through ads and listings.
University job portals
If you're a student or have recently graduated in Finland, then you may find that your university runs a job portal or an online job board with jobs, summer jobs, and traineeship opportunities.
Many of these jobs tend only to be advertised at certain universities, so the job market can be less competitive. Don't forget to talk to your teachers about your job hunt either! See if they can provide you with a little bit of guidance.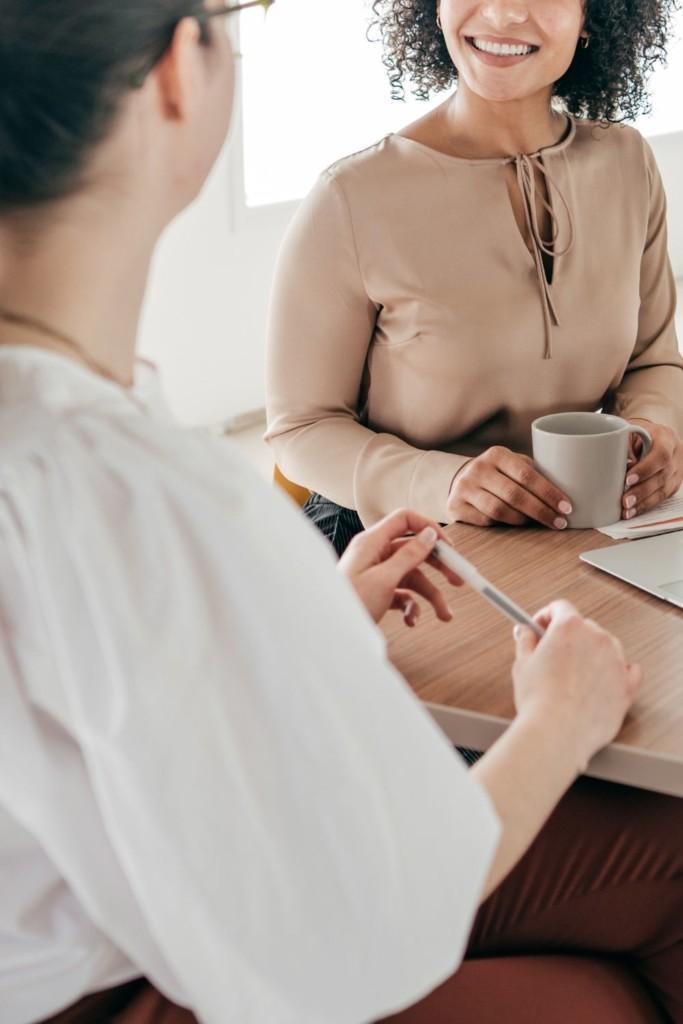 When you are looking for internships from Finnish university job portals, you will see a mix of paid, unpaid, part-time, and full-time opportunities.
Think about personally the skills you would bring to the internship and the amount of time you have weekly to dedicate to the job to help you determine if you should accept a paid or unpaid position.
Keep in mind that it is totally possible that your unpaid internship will turn into a full-time permanent job opportunity, so don't be too discouraged by an unpaid internship at the beginning. Psst… This is a great question to ask in the interview phase!
FinNISH CONNECTION COLLECTION 🇫🇮
Finland-themed sweaters and accessories made-to-order. 🧡 Worldwide shipping.
Recruitment events
In the current work-life setting, recruitment events are happening all over Finland. Many of these events are organized as hybrid events, which means that you can attend remotely, too and you don't even have to be in Finland.
The classic, in-real-life recruitment events will often have dozens of potential employers touting the benefits of working for their company. They tend to be industry-focused, e.g., you may find recruitment events aimed at IT professionals.
If a recruitment event is being held at a university, it tends to be a much more general event. I have volunteered to organize for example, Tampereen Yrityspäivät, which is a huge recruitment event for students in Tampere. The job opportunities for this event are for all-around Finland (and sometimes abroad too).
Another one of the benefits of these recruitment events is that you can ask actual employees about the working culture in English. You may even start to unlock a few hidden positions.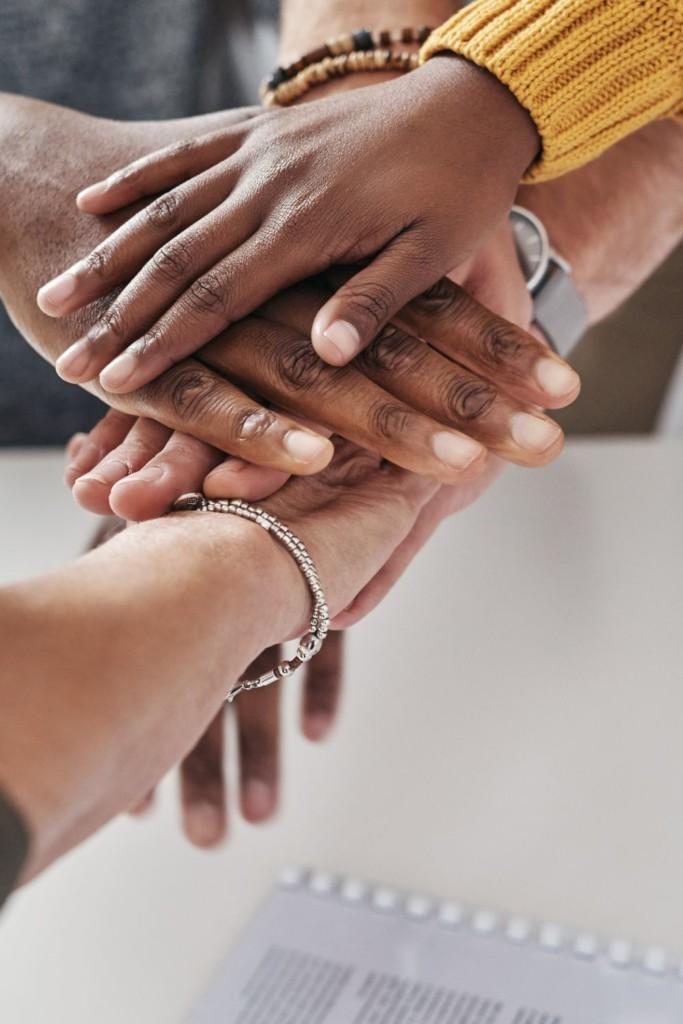 Important tip! When you are in any event, always add all the people you meet as your LinkedIn contacts. It's a great way to start building your professional network.
Social media
When searching for a job, social media will always be your friend.
If you are in the visual field, why not make a portfolio on Instagram? Are you in communications or marketing or aspiring to work in either one? The quickest way to land such a job is to show your expertise through your own channels.
LinkedIn is a great place to start looking for jobs in Finland (and networking, more about that soon). LinkedIn is so much more than your online CV and a job portal.
By growing your network on LinkedIn in Finland, you're going to start seeing hidden job opportunities pop up on your news feed.
For example, I know many internationally-minded Finnish business owners who have great networks on LinkedIn. When they are looking for people (and these jobs often don't require any Finnish!), they just casually drop a post for their network to know.
Recruitment takes a lot of resources from a company. So, if you can low-key announce an opening on a regular LinkedIn post and get tens of talented candidates, why would employers go through the hassle of making an official listing for a time-consuming vetting process if they can recruit effortlessly through their trusted network?
Okay, so who to start following on social media right now?
I would love to connect with you on Instagram. Our community there talks about jobs in Finland regularly. I also have an Instagram guide for all job-related posts I have made so it's easy to check out those there.
It would be great to network with you on LinkedIn, too. Send me a network invitation with a note so I'll know you are coming from this blog post.
Finally, when it comes to job hunting, my favorite email list is the amazing monthly newsletter by the Mastering Finland podcast. There you can find lots of online events you can join.
On Clubhouse, there's a great community called The Finns & Foreigners Club that features work-related topics.
You can also join Facebook groups that focus on Finland. The group members may post new openings on them.
One of my favorite groups on Facebook is International Working Women of Finland. The group is very well curated and the admins do a great job keeping the group a safe, positive & tidy atmosphere. Before you request to go in, make sure you fit the criteria.
Networking in Finland
Networking is how the majority of job-seekers in Finland actually find their jobs.
This is sometimes referred to as the 'hidden job market.'
A survey by Sitra suggests that about 70% of all positions are hidden in Finland. So, if you are serious about getting a job in Finland, don't use 100% of your time on public job listings, when there's a much bigger pool of opportunities waiting for you in the hidden job market.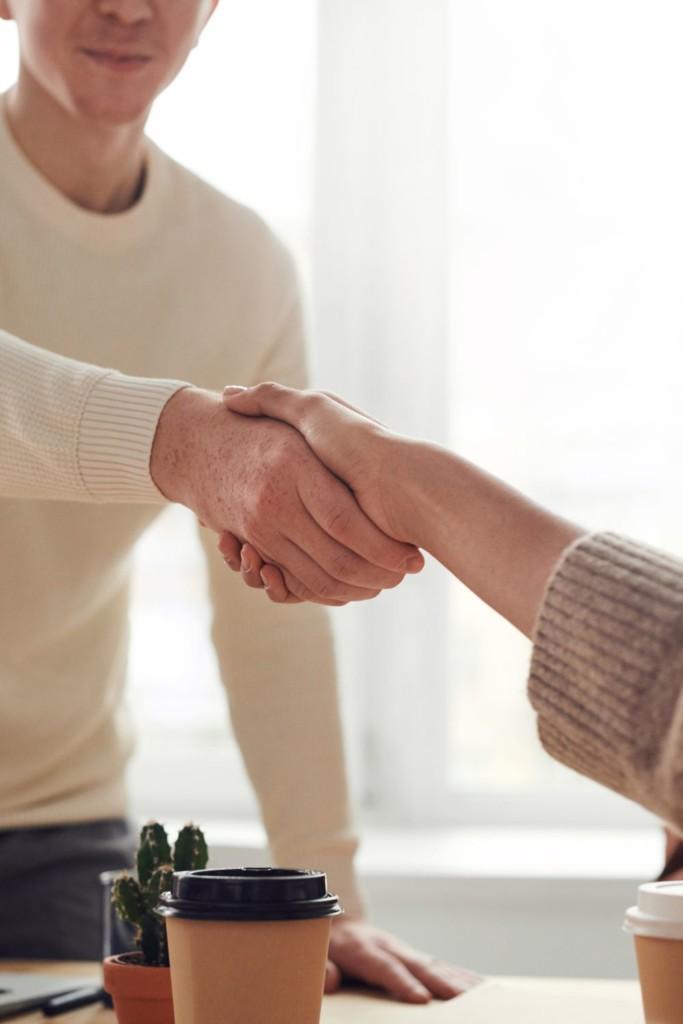 The most important lesson in networking is this: You build your network before you need it. That's why networking should start on day 1.
You get into a Finnish university? Congratulations! Start building your network on your first day on campus.
Interested in getting a job in Finland but living outside of Finland? No worries, after covid-19, networking has become incredibly online in Finland. Most networking happens on LinkedIn. It's a platform for all types of organizations in Finland, from the private sector to cities and municipalities to NGOs.
A true story from December 2021. I was having lunch with two CEOs in Helsinki and they started talking about recruiting.
The first CEO asked the other one: "Do you know anyone with skills in PR? I browsed through my inbox and LinkedIn network to find candidates. I sent messages to three potential candidates." The other one thought silently and then said, "I'll have to think about my network. I'll come back to you. Actually this summer, we didn't use a recruiter for our needs. I just used the LinkedIn search tools myself and found the perfect match to our needs."
So, you really should be on LinkedIn if you are serious about getting a job in Finland. It doesn't matter if you are looking for an entry-level position or a senior-level position; networking is equally powerful.
Networking is all about taking a proactive approach to finding a job. It's about making your talent, skills, and what you can deliver, visible.
And when I say visible, I don't mean your profile, I mean the actions you make and how you grow and talk to your network. If you want to learn how to find hidden job opportunities in Finland, I have a course that shows you an easy 5-step method to do that here.
Discover hidden job opportunities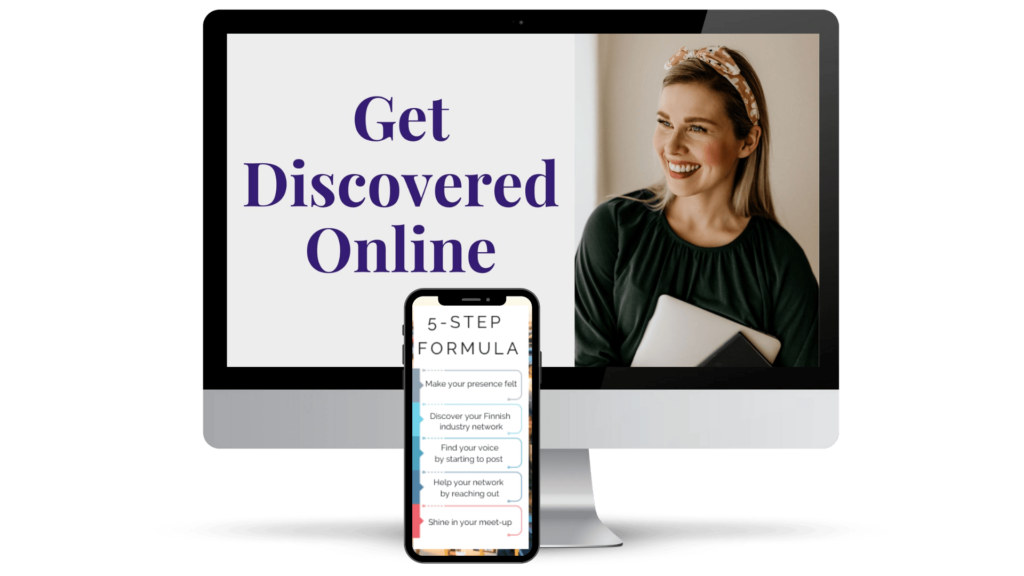 Online course with a 5-step formula to finding hidden job opportunities in Finland, wherever you are!
Tips for writing a job application in Finland
For most of us, the job hunt process can be quite stressful and it takes time for anyone to find a job, Finnish people included.
It's important to remember that no one is against you, everyone's for themselves. I hope that these tips will help you create an impressive job application:
Highlight your results (and eliminate the fluff)
Before sending an application in (whether a direct application or through one of your network contacts), you need to think long and hard about your skills and how to show concrete results. Finnish employers are fascinated by results.
In most applications, you tend to focus on the responsibilities of a job or what you have studied at school. If I were targeting a Finnish employer, I would talk more about results.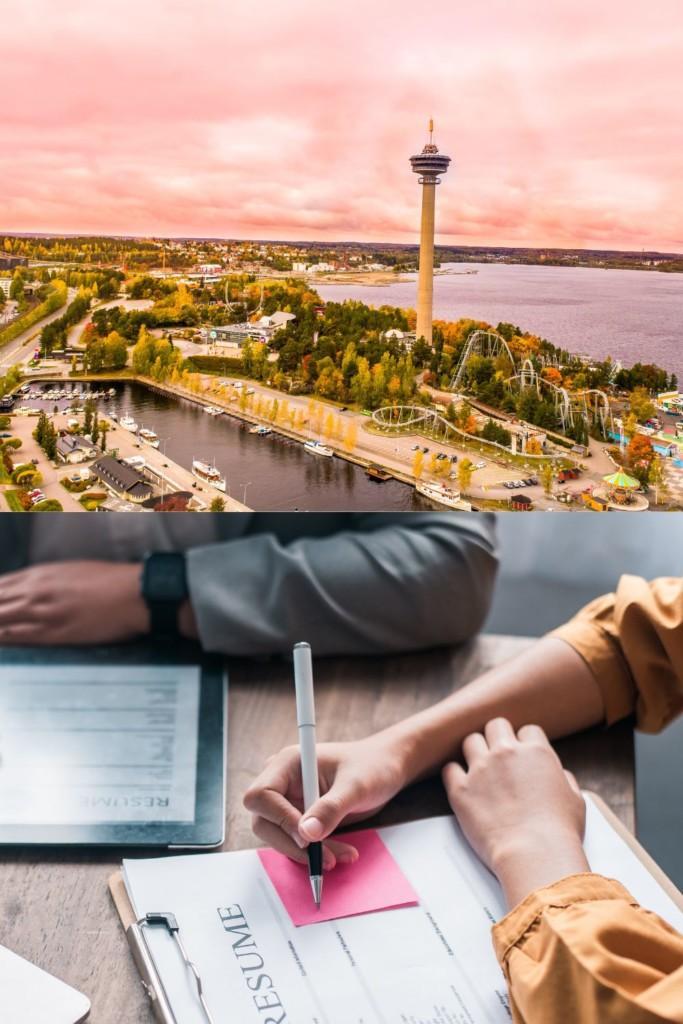 Here is my example. It shows how you can transform your application from just highlighting responsibilities to emphasizing results.
Example 1: Driven project manager with a proven track record. My work includes leading five team members, financial management, and management of third-party vendor work, contractors, and suppliers across the project.
Now, here's how I would flip this for your targeted employer:
Example 2: Driven project manager with a proven track record. Outstanding team member satisfaction in the five-member team (4.5/5). Delivering increased profits due to financial management skills (average budget spent across my projects 98%). Third-party vendors always work on schedule due to excellent project planning and proactive negotiation.
Note that if you are applying for an application process that is read by AI you'll want to mix the results-based approach with relevant keywords in the documents to get noticed by the automated process.
Tell the employer how you can benefit them
Finnish employers love to know how you will benefit their company. When you are writing your job application, you should highlight what you can bring to the table. It would help if you had a solid understanding of the job description to do this.
Again, make sure that you cut the fluff. You may only want to highlight two to three of your talents here, i.e., the most important ones for the job. If you can convince the employer that you are necessary, you stand a much greater chance of being recruited.
Give context to the Finnish employer
The potential Finnish employer may not know your country or education system at all. That's why it's important to give context.
Did you work in the fastest-growing educational start-up that won prestigious prizes in your country? Write that in, not just the company name.
Did you graduate from an elite university in your previous country? Mention that for sure, because in Finland, all universities are high-quality and we don't have a ranking system like in other countries.
Produce a different cover letter or resume for each job you apply for
This is where people often go wrong when applying for jobs in Finland. Many people will produce one resume or cover letter and send it out to multiple employers.
Don't do that.
Make sure that every application you create is tailored to the specific job listing. Employers can tell when you have produced a generic application, and it really isn't enough in Finland to get hired.
Lastly, always, always, always double-check that the names are correct in your cover letter. You'd be surprised how many times I have read a cover letter that was named for someone completely different or even an entirely different company.
Putting together your CV in Finland
CVs and resumes in Finland can have a photo or no photo, both are equally fine. Your CV should be ideally one page long or at least no more than two.
You can consider adding a video to your CV to stand out further. This can be a short 1-2 minute video introducing yourself and mentioning the things about yourself that make you unique for this position. You can add a link to your video on your CV.
It's also normal in Finland that a video is a mandatory part of your application documents.
Be ready to wait for the results of your application process in Finland
The application process can take a lot of time. It may have multiple rounds and the last round of candidates may be notified only when the actual contract with the chosen candidate has been signed.
Imagine if their 1st choice backed out after verbally agreeing to work and the company already told the other candidates that they weren't chosen. The company would be in a bit of a predicament. How interested would you be in working for a company that you were not initially chosen for?
It's perfectly fine to ask the company how the application process is going if you haven't heard back after a certain amount of time.
How to nail your job interview in Finland
Let's say you got a callback and now you have an interview scheduled, woohoo!
Job interviews in Finland are not that different from job interviews elsewhere. If you are nervous about the interview, it's totally okay in Finland to express this in the interview.
Video interviews in Finland
It's more and more popular to be remotely interviewed. If this happens to you, I have some very important tips.
Make sure that the lighting is good. Don't face the interviewer with a window behind you. You will not be visible at all.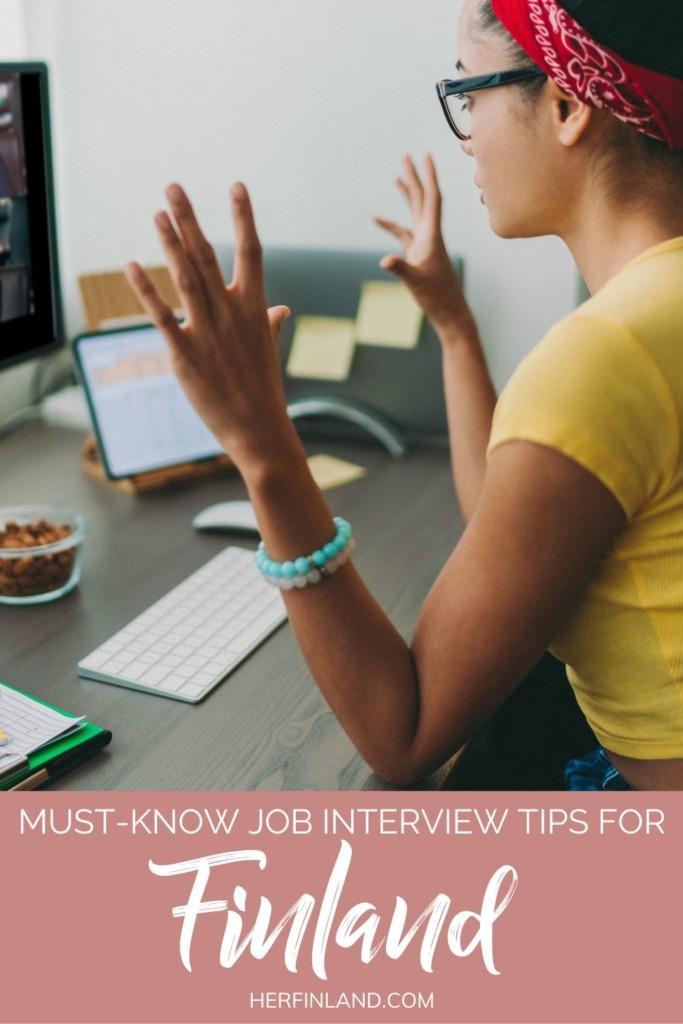 It's also important to engage right from the start when in a video interview. It's very easy to give a tired, uninspired impression on video. Lastly, make sure that the video connection is as good as possible when you are in the interview.
Finally, a very weird Finnish thing. Some of the Finnish people interviewing you might not have their screens on. I know, it's extremely weird but don't take it personally.
Research the employer
Before attending an interview, you must have a solid understanding of the employer.
Know what services they offer. Know how you will benefit the company. Get an idea of the job description. Find out the successes of the company. What are they talking about on their social channels? Who is the CEO? What are their key numbers? Read the annual report.
You can leverage this information during your interview to show that you are really interested in the company. It also helps you understand their needs better.
The point of knowing this information isn't to use it to answer the company's questions they have for you but rather to proactively use it in conversation.
You can for example, make your own questions to the interviewer that highlight that you have researched the organization beforehand. In Finland, at the end of the interview, you are often asked if you have any questions. Make sure that you do!
Know why you want to work there
Don't go into an interview without knowing why you want to work there.
If you are trying to get your first job in Finland, don't say that the reason is that you want to experience a Finnish workplace. I know it's 100% true but it doesn't help you get the position because this answer doesn't benefit the organisation in any way.
In an earlier section, we talked about how your job application will need to highlight how you can benefit the company. These are the same topics to discuss in the interview. If you are changing careers, be prepared to explain why you are changing careers.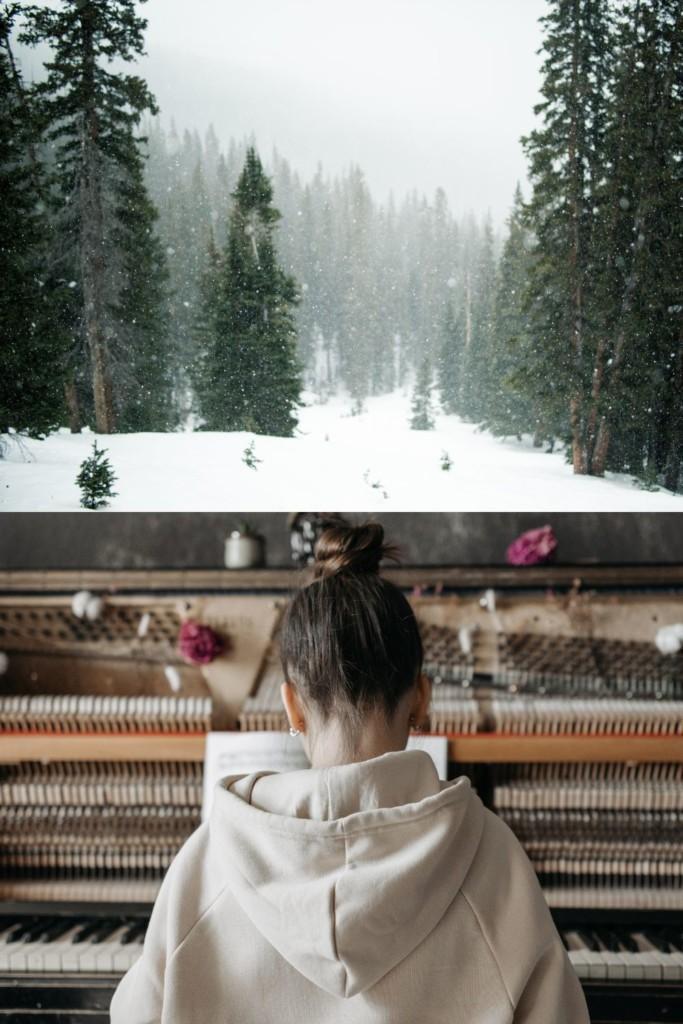 If you are not yet based in Finland, it's really important that you highlight how serious you are about moving here.
When I'm having conversations with Finnish employers, one of their biggest concerns about international recruitment is that if the person abroad is offered the job, but then cancel their plans to move to Finland.
Finns have sometimes a hard time understanding why anyone would move to Finland. This is a sad bias and I hope little by little this thought will disappear from Finnish minds.
Be prepared to talk about yourself
The interviewer will ask you about past employment experiences, your strengths, weaknesses, and where you see yourself in your career.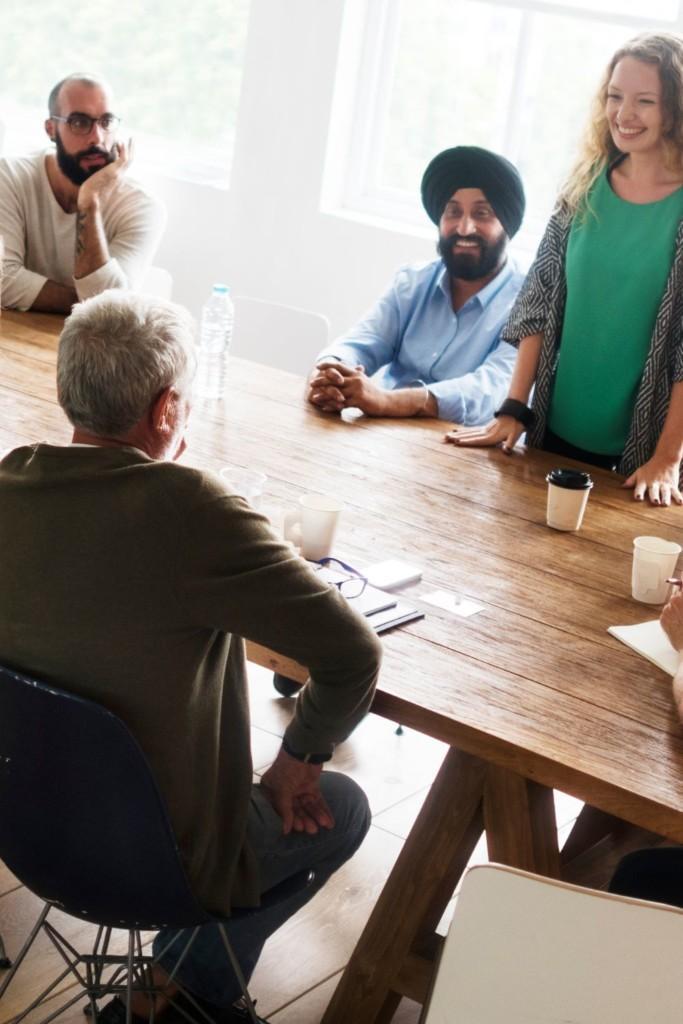 They can ask what has been your biggest achievement and/or failure at work. You will also talk about how your qualifications make you suitable for the position.
At the end of the interview, you can be asked about your ideal salary. I recommend that you do some research to see what sort of salary you should be asking for in that role.
Check out the average salaries in Finland. A funny Finnish fact is that you can call the tax office in Finland and ask to know anyone's annual income for the previous year.
Psst… Note that some questions are illegal for employers to ask in Finland, e.g. How old are you? Are you pregnant? What's your religion?
Turn up on time
Finnish people are sticklers for time. So, make sure you turn up at your interview on time. Not early. Not late. On-time (maybe 5-10 minutes before the interview starts).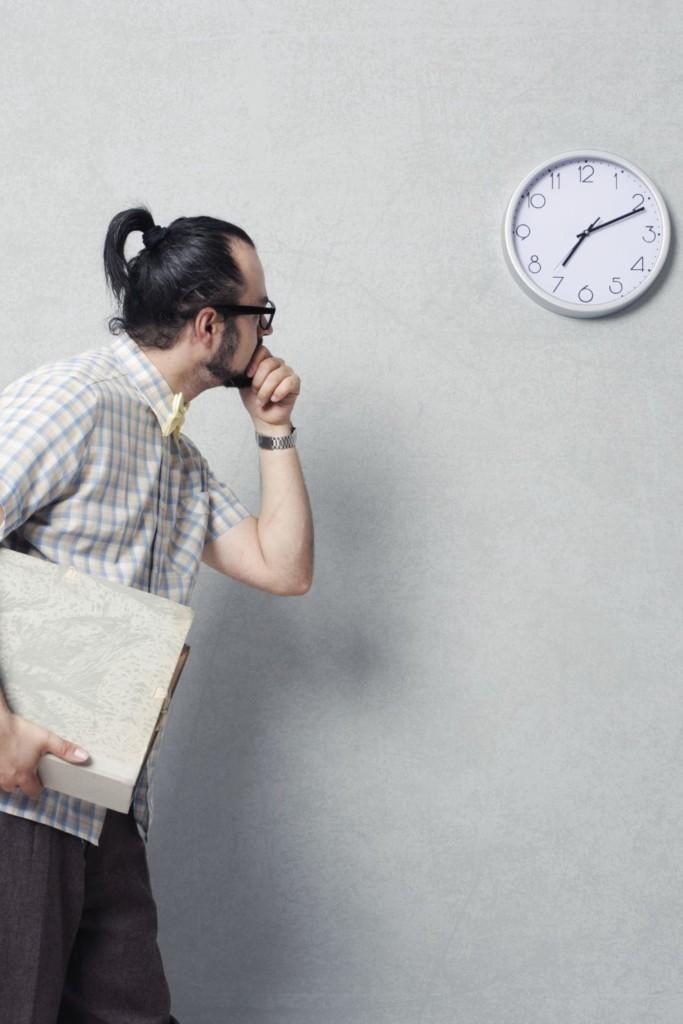 You don't have to dress up in a suit, but a safe bet is a smart casual look. Of course, there are fields, where hoodies and t-shirts are the perfect way to go!
If you don't know the answer, don't lie
Sometimes in an interview, you are asked a question you have no idea about. If this happens, don't try to answer with a lie.
For example, if they ask you if you checked their homepage or social media channels and you didn't, state it openly.
If you at that point realize that you really should have, own it and say it. Consider these options:
a) You lie. You can get caught.
b) You say that you didn't.
c) You say that you didn't and that you realize now that you obviously should have. (You could point out something that you actually did, for example, that you read the annual report).
In my opinion, option c is the best one because you are honest, but you also show that you understand that you should have known better.
When's the best time to look for jobs in Finland?
There are openings throughout the year, but peak times in job hunting are January – February, and August- September.
Note that if you are looking for summer jobs, start your job hunt in January. People are early birds in Finland!
When it comes to summer jobs, I would like to share that there are lots of work possibilities on Finnish farms.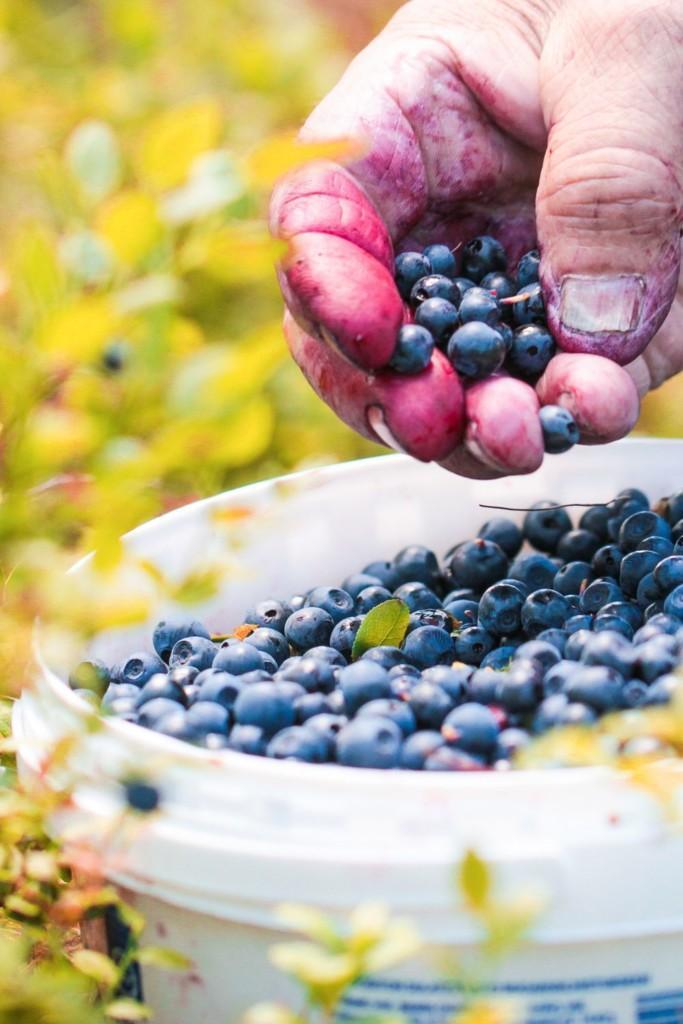 Finnish farms are currently facing a severe shortage of labor for spring and summer seasonal work. This is not an interesting field for everybody but something to keep in mind.
Jobs that are in demand in Finland
I want to wrap up by letting you know about some industries in Finland where there aren't enough skilled workers:
Early childhood education
Healthcare
Anything in the IT industry
Cooks
Welding
Mechanical industry
Forestry
Food industry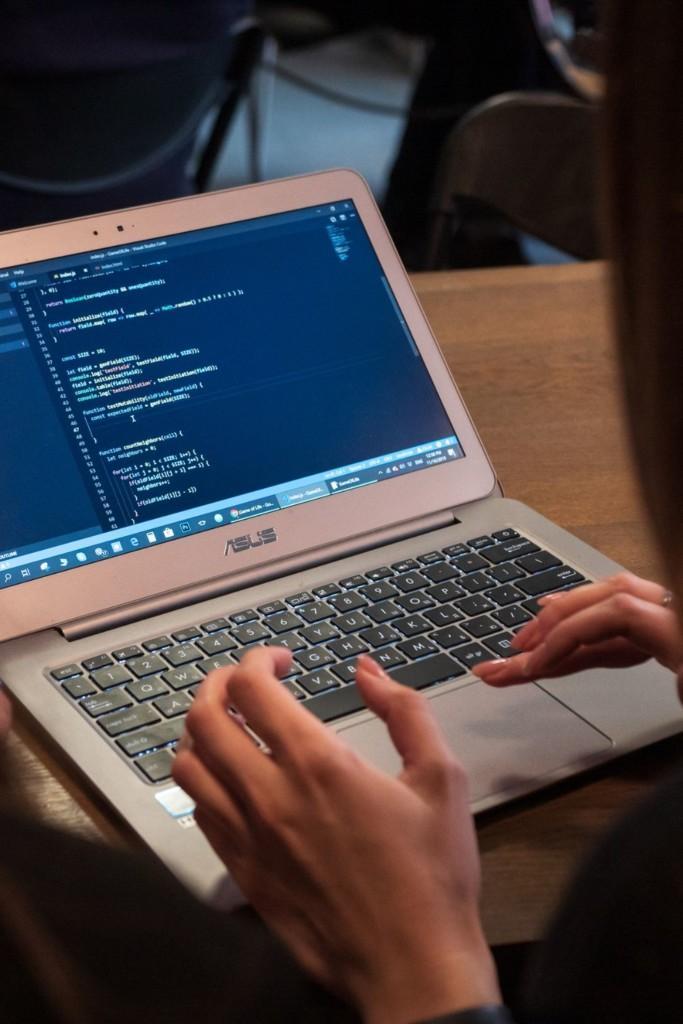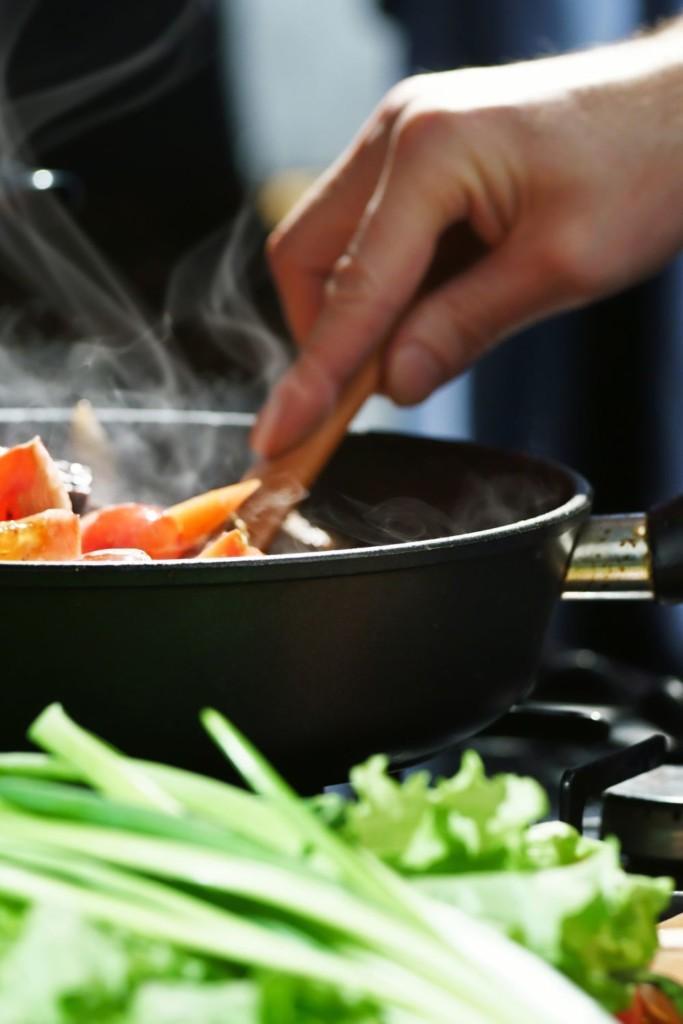 That being said, with Finland's commitment to being a social welfare state with free education and healthcare combined with a declining population, we need all kinds of professionals in Finland.
I know that at the moment, finding a job in Finland for English speakers is challenging. I'm having weekly discussions relating to this topic with Finns in the private and public sectors.
The change is coming. It's not a cosmetic change where we just advertise Finland as a great place to work but a transformation within the Finnish society and communities to be inclusive and welcoming.
We are making this change together. For a Finnish organization that is going to make its first international recruitment, it's a big step. The language will change to English in meetings, IT systems may need to be changed or updated to support English, and documentary processes must cater to international needs. All that is very exciting but can also be a bit scary.
I have an idea for you and me both here. Whenever we find something that is new to us or doesn't make sense, let's ask more questions about it so that we can understand it better. And let's use our voices to create suggestions on how to make it better.
A big thank you for being here! If you have questions about jobs or job hunts in Finland, let me know in the comments.
Discover hidden job opportunities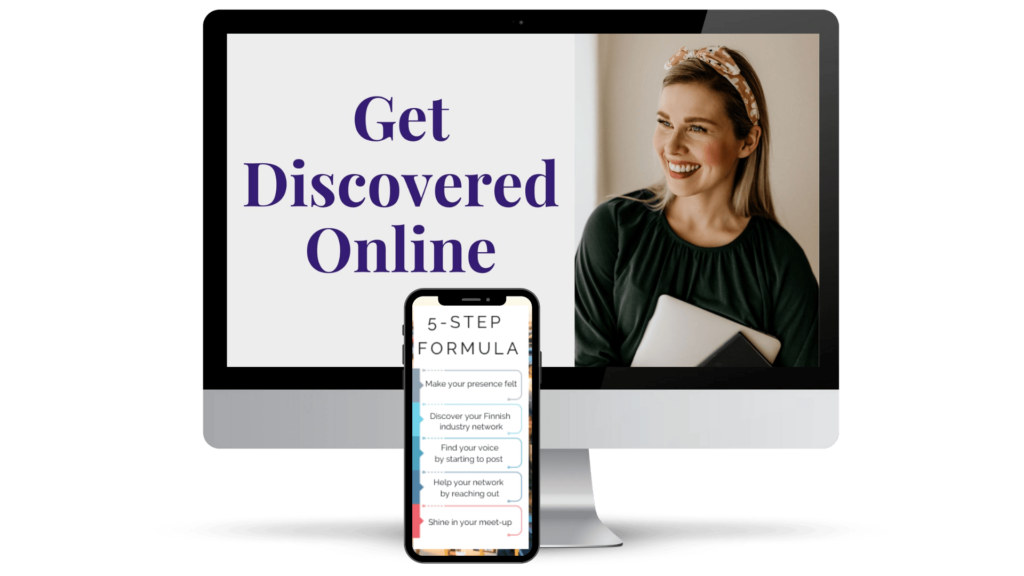 Online course with a 5-step formula to finding hidden job opportunities in Finland, wherever you are!
Check out my Youtube video about the 10 mistakes to avoid when looking for a job in Finland.
More information about Finnish life? Click to read one of these posts:
References
https://www.prospects.ac.uk/jobs-and-work-experience/working-abroad/work-in-finland
https://thefasthire.org/common-jobs-in-finland-for-foreigners/?v=b48441dfe4e0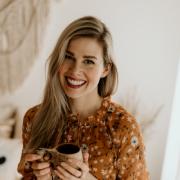 About Varpu
I'm the founder of Her Finland. I love cultural tidbits, aha moments, Finnish folklore, and cinnamon buns. My newest interest is learning bird songs. Read more about me..