As you have probably noticed, my sole mission is to help you with all things Finnish. I want to make Finland as easy as possible for you!
So, I have compiled this list based on the most frequently asked questions I get. Below, you'll find my top picks and tools when it comes to traveling in Finland, finding Finnish products online, and getting to know the Finnish culture.
Please note that this post contains affiliate links, meaning I may receive a commission if you use them. I only recommend things I use, love & trust.
Travel Planning
Flights to, from and in Finland
Whenever I'm looking for flights, I always start with Skyscanner.
It is a fantastic tool to find the cheapest prices. Many of my readers have said, that Skyscanner helped them score an awesome flight deal to Finland. This platform is very straightforward and easy to use.
In general, Finnair, Icelandair, and Norwegian airlines regularly have great flight offers to and from Finland.
Finnair and Norwegian also provide domestic flights in Finland.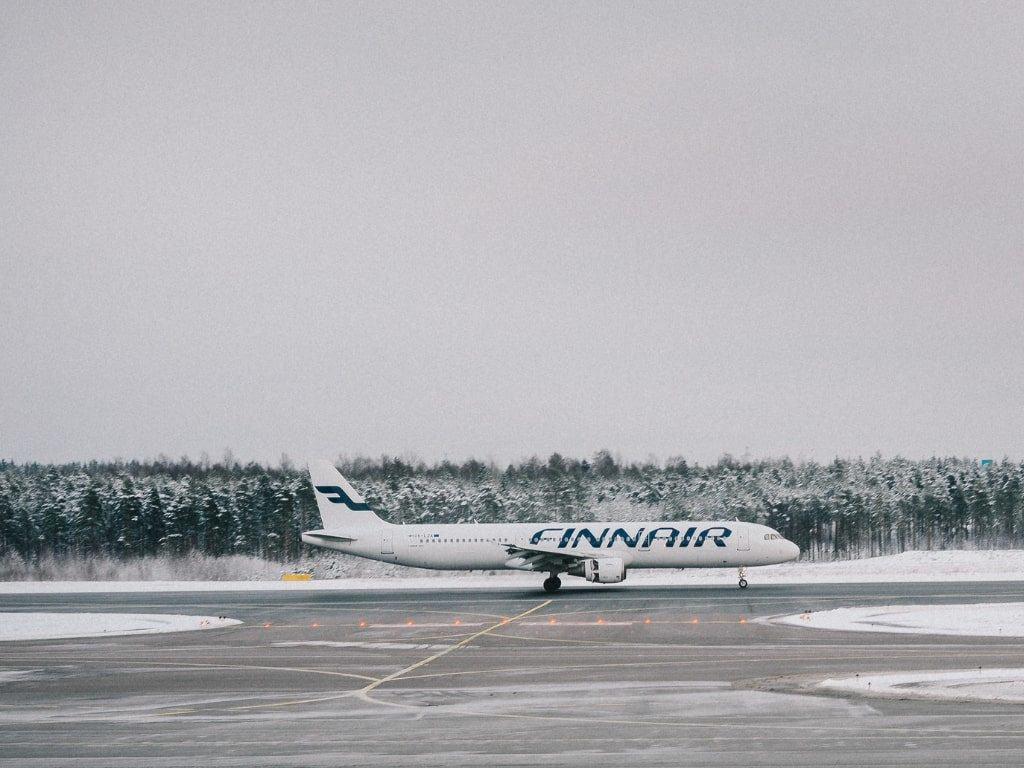 Find Your Accommodation
Booking.com is my go-to booking site for planning all of our trips. This site regularly has fantastic deals.
But more importantly, Booking.com has become "the place to be", when it comes to offering accommodation in Finland.
They feature properties from romantic wooden villas in Hanko, to cool hostels in Helsinki, to Lakeland farm B&Bs, to private apartments and cabins across Lapland.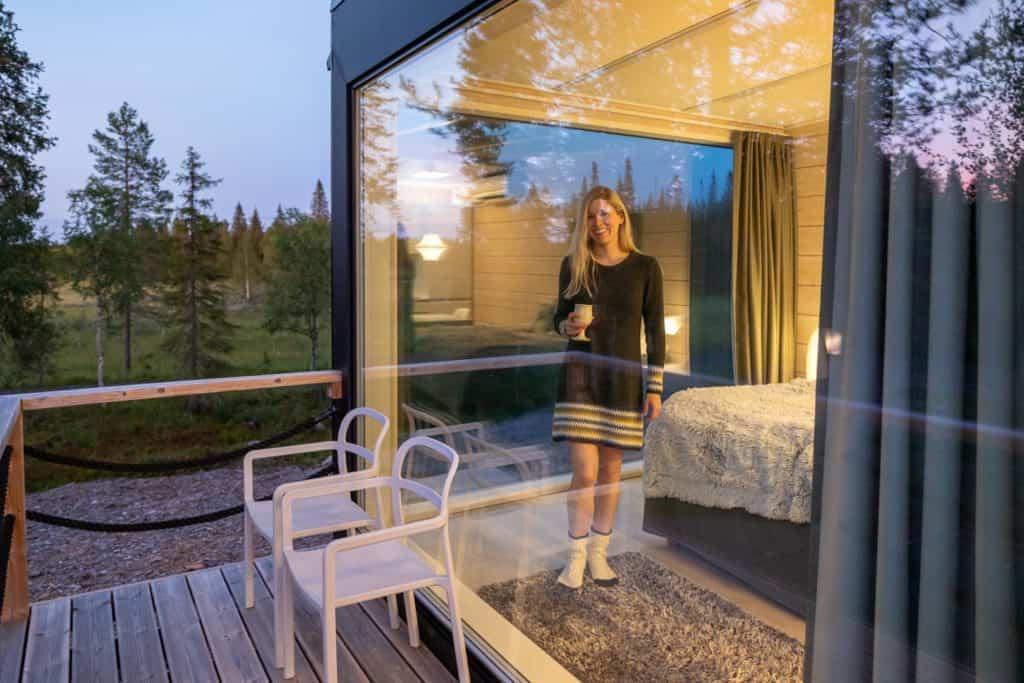 Local Stays & Activities
There are two reasons why I recommend checking out Airbnb for your Finland visit. Firstly, if a property isn't on booking.com, you can find it here.
Secondly, they have a concept called "Airbnb Experiences", which are one-of-a-kind activities designed and hosted by locals, easily booked through their platform.
Such a fantastic way to do something fun and meet a Finn or an expat living in Finland!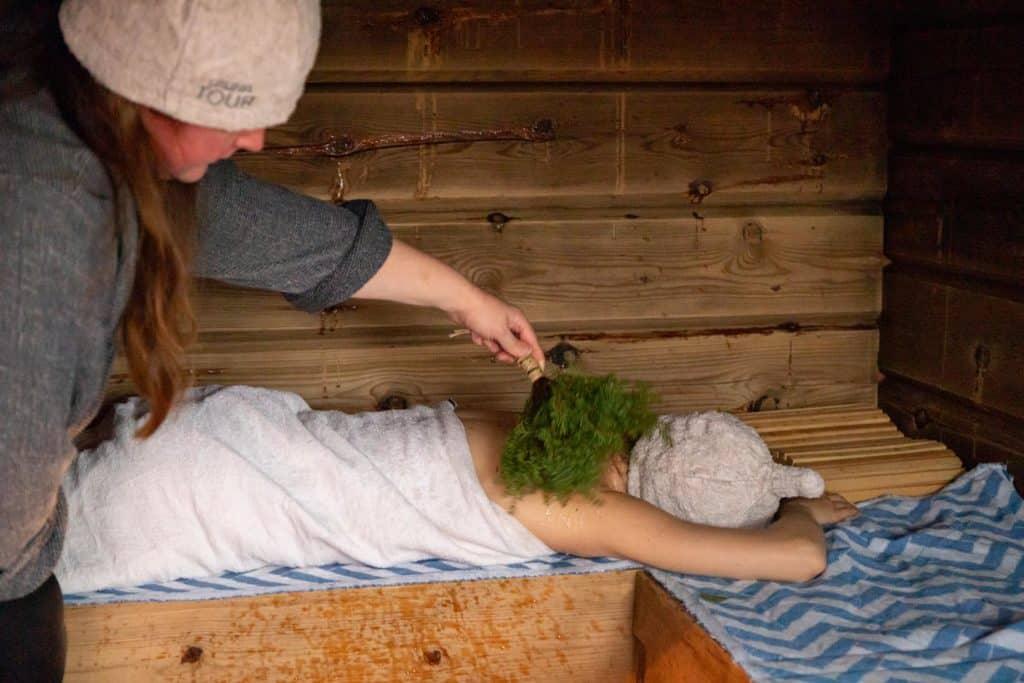 Finland Travel Guide Book
Looking for a Finland guide that is packed with genuinely useful travel information, is easy to follow and can fit into your day bag? Lonely Planet Finland takes the first prize!
You are not going to feel overwhelmed when reading this book because it is so well-organized.
Take note of the fantastic itinerary ideas, as well as the details of every Finnish destination. And when I say details, I mean very, very, specific details that make your travel planning a breeze. Also available in Kindle.
Travel Insurance
Travel insurance is a must. Firstly, I'd like to say: whatever cover you choose, please read the policy carefully and make sure it suits your specific needs.
When it comes to a Finland trip, World Nomads has a great offering for most travelers.
I really appreciate that even their standard plan includes all the basic activities you are likely to do in Finland. Some companies make you pay more for winter sports, such as an additional ski cover.
Renting a Car
Finland is a great country for renting a car. The scenery is incredible and there are no traffic jams. Even in the winter driving is comfortable, because winter tires are mandatory, and snowplows are always on duty.
RentalCars.com is part of Booking.com. Their overview with a map & prices of each company is awesome. I love their search options, which are very detailed.
Psst… If you are traveling with kids, remember that all kids under 135 cm must have a child car seat.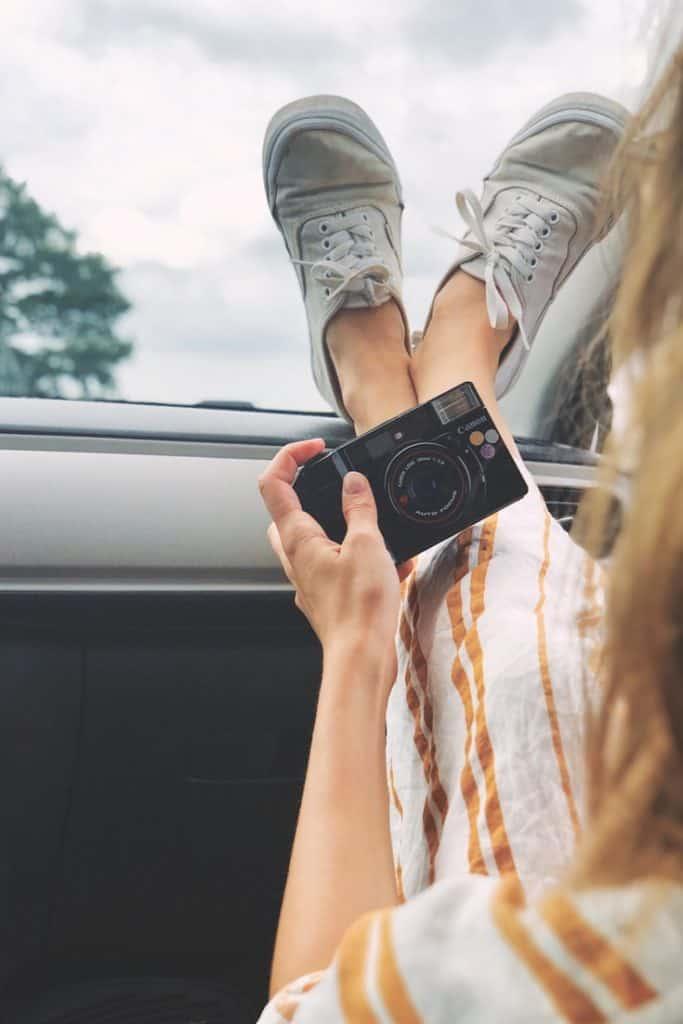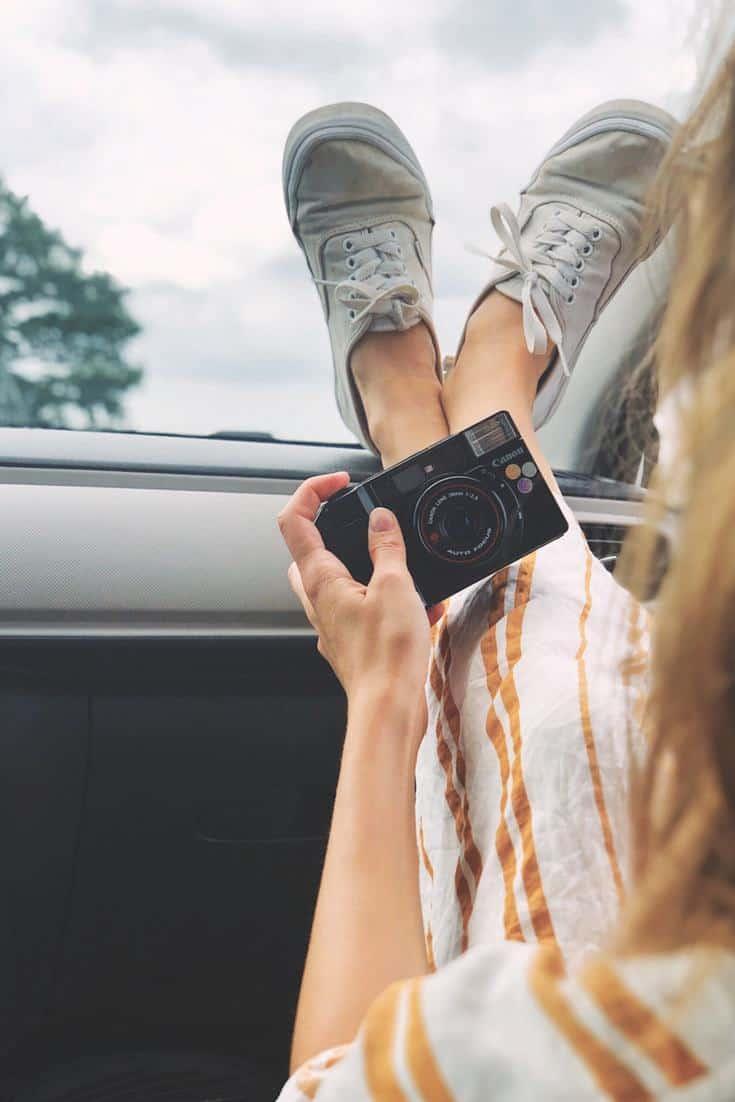 Packing for Finland
The Clothes You Need
Finland is super casual. You'll need warm, long-sleeved clothes, no matter which season you visit. I have worn my light-down jacket every summer, no joke! Waterproof, super comfortable shoes are a necessity.
In the winter, you must have quality outerwear and winter boots.
If you want to see a detailed breakdown of everything, click here to check out my winter packing guide.
Phone Accessories
Because cold weather drains a phone battery fast, I always carry a portable charger when making winter day trips.
This chargeable phone ring light has been a lifesaver in dimly-lit restaurants and the dark/blue winter days in Finland.
For months, my little sister told me that a ring light would improve my phone's images, but I never got around to getting it. So finally, she bought one for me as a gift. It has been the best!
How to Take Pictures of Auroras
A DSLR camera will give you great pics, but even new mobile phones will work relatively well. However, you need to have a tripod!
Don't be yours truly, who forgot it the last time she saw auroras, and all the pictures were as blurry as a snowy day in Finland.
This lightweight and flexible tripod is very useful. Its legs wrap around anything, i.e. trees, poles & fences, and it also comes in various sizes.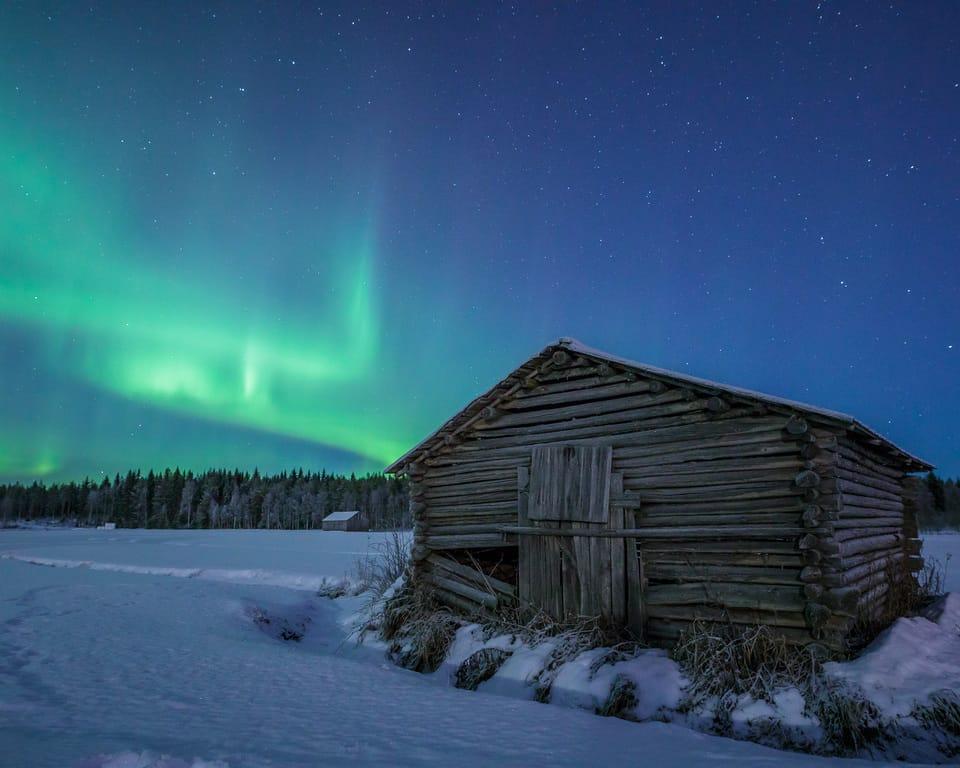 Learn Finnish Language Online
Is there a tiny voice in your head whispering "learn Finnish, learn Finnish"?
In less than 20 minutes, you'll know how to say any Finnish word and see why Finnish isn't impossible.
Ready to speak finnish?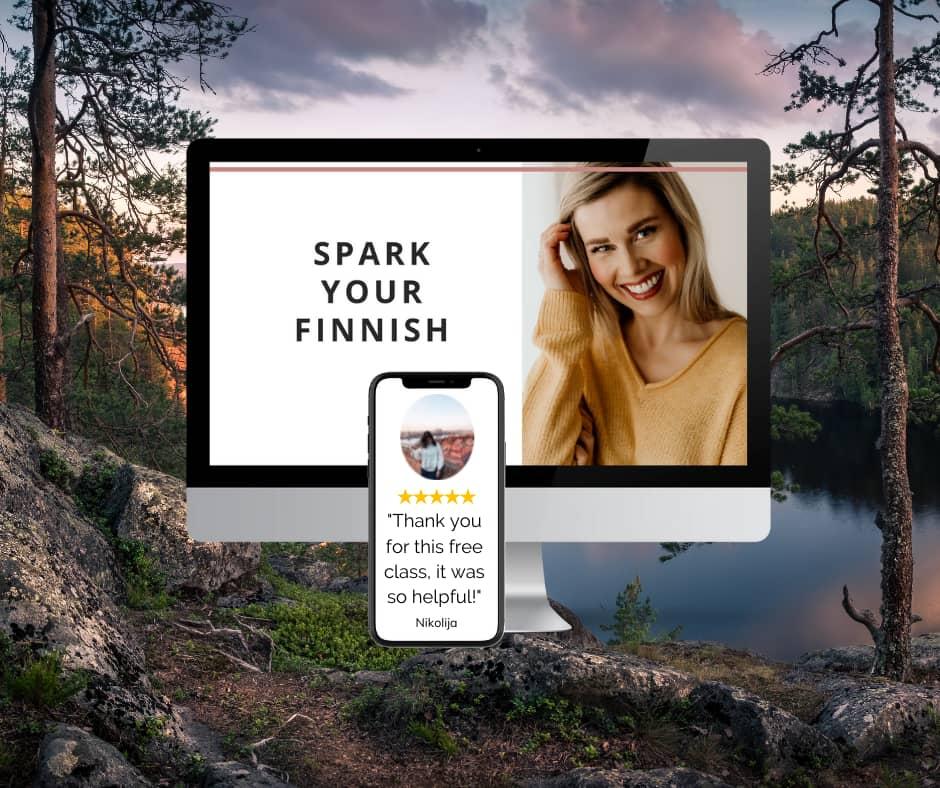 Join my praised free class and speak Finnish words in 20 minutes!
Tuesday Tutor – Instagram Series
I post a Finnish lesson every Tuesday, on my Instagram. It's called Tuesday Tutor.
You'll find all my previous lessons when you click the 'Reels' section on my Instagram profile.
Join our weekly mini Finnish lessons on Instagram!
Conversational Finnish for Beginners Online Course
Imagine that you effortlessly buy your groceries using only Finnish. Picture the moment when your Finnish waiter is caught by surprise, that you're not Finnish. These are real-life situations, that have happened to my students.
Not only does this course help you learn beginner-level Finnish, but most importantly, it helps you build up the confidence to actually use your skills!
Finnish Products Online
Finnish Foods Online
Want to make sure that your cinnamon buns taste as good at home as they do in Finland?
From Finnish flour to oat flakes, chocolate and sauna essentials, Suomikauppa has it all!
This online store is loved by Finnish expats, as they deliver Finnish goods all around the world. Their site is a bit old-fashioned but the assortment is impressive.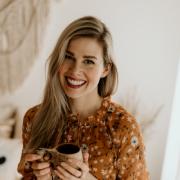 About Varpu
I'm the founder of Her Finland. I love cultural tidbits, aha moments, Finnish folklore, and cinnamon buns. My newest interest is learning bird songs. Read more about me..