Please note that this page contains affiliate links, meaning I may receive a commission if you use them. I only recommend things I use, love & trust.
Driving in Finland as a tourist is super easy and enjoyable!
This guide explains the most common driving rules in Finland, gives you local's tips to driving in Finland and tells why Finland is a fantastic country to be roadtripping. Here's a quick infographic to get an overview.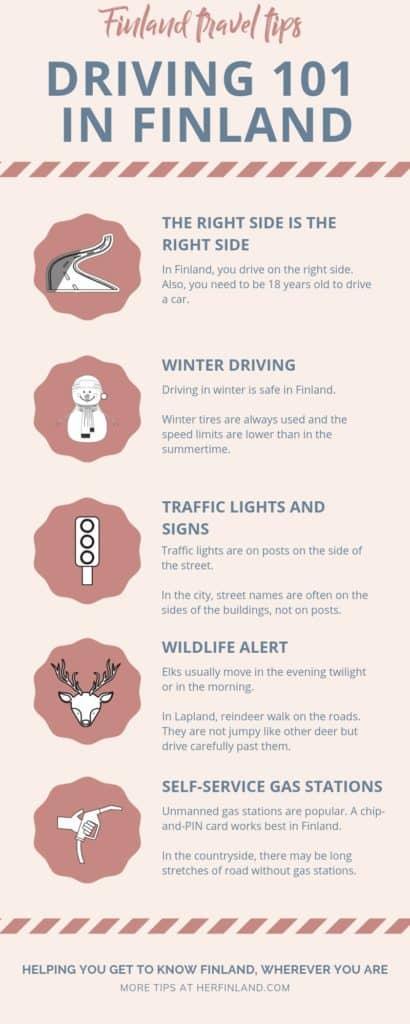 The Basics of Driving in Finland
In Finland, you drive on the right side.

You need to be 18 years old to drive a car in Finland (A 16-year old may drive a microcar with the top speed of 45 km/h).
Most travelers may drive in Finland with their foreign driving license. For example, driving licenses issued in another EU or EEA country work fine. Here you can check out the detailed specs for each country.

Driving in winter is safe in Finland. We use winter tires, and the speed limits are lower than in the summertime. You can rent a normal car even if you are driving in Lapland (no need for SUV etc.).

If you are visiting Helsinki, I don't recommend renting a car. The public transport is excellent in Helsinki.
Pssst… Follow me on Instagram and get more Finland into your daily life immediately!
Näytä tämä julkaisu Instagramissa.
5 Reasons Why You Should Be Driving in Finland
Enjoy the freedom of having your own vehicle. Make side trips. Stay somewhere cool a little longer.

The roads. They are in great condition and

clearly marked.

People obey the driving rules. Everything is organized.

Gas stations with free and decent toilets. Most places have a good variety of food and even a grocery store.

No traffic jams. I repeat, no traffic jams!

General Tips on Driving in Finland
For intercity drive time, you can estimate that you drive 50 miles (80 km) per hour.

Finnish traffic signs don't have text (except the Stop-sign). Check out Finnish traffic signs before your travel.

Traffic lights are on posts on the side of the street. They never dangle from wires.

In the city, street names are often on the sides of the buildings, not on posts.

There are lots of roundabouts in Finland.

Snowplows keep the roads open in the wintertime.

You can spot an occasional tractor on the road in the countryside. It moves very slow.

If somebody blinks lights to you, here are a couple of suggestions what it can be for: you have wrong/no lights on, there's an accident, there's the police, or there's an elk on the road.

Elks usually move in the evening twilight or in the morning.

In Lapland, reindeer walk on the roads. They are not jumpy like other deer but drive carefully past them.

Make sure that you have a GPS or Map app. Spell long street names carefully.

Helsinki Airport is actually in Vantaa, so don't get worried when you get directions to Vantaa.

Parking in Finland
Most cities have paid parking somewhere, at least at the city center. There is one ticket machine for a little area, usually a street block. You pay with coins, a credit card or mobile app.
A parking disc is often used in Finland. You can park for free for a certain time period, but you must use a parking disc. You set your disc with hours showing to the time you got there and place the disc on the dashboard. There is a sign indicating how long you are allowed to park. Don't exceed the time; you can get fines.
Grab the free kit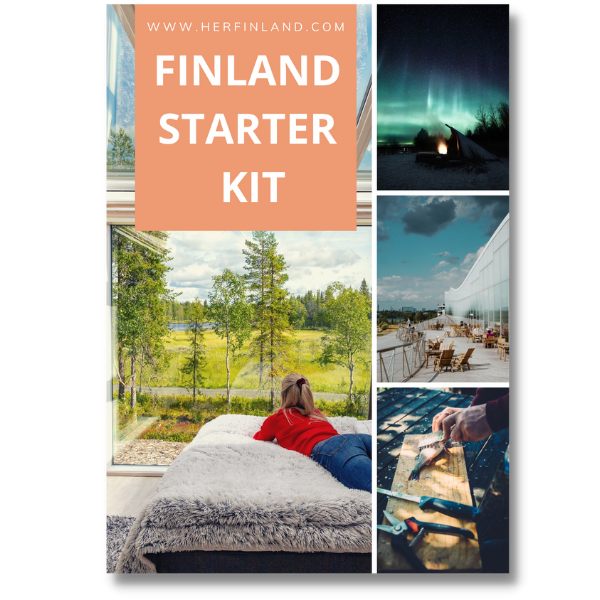 The Most Important Driving Rules in Finland
I have collected a bullet list of the most important driving rules. It is always a good idea to read this PDF guide to the Finnish traffic rules.
Don't drink and drive!

Always use the lights when driving.

No turns on red.

Always use your blinker.

In the cities, the default speed is 50 km/h.

On the roads, the default speed is 80 km/h

Buses have the right of way at speed limit under 60 km/h. Even when the bus is at a bus stop and only blinking!

Pedestrians have the right of way crossing the street in spots where there are no traffic lights.

If a car is in anyway stopped close to a crosswalk, you must stop too.

Pay attention to cars coming from your right. If no sign showing otherwise, they have the right of way.

Fines for speeding are proportional to your income.

Useful Tips to Car Rentals in Finland (and anywhere!)
I warmly recommend booking through RentalCars.com. This site is part of Booking.com. Their overview with a map & prices of each car rental company in Finland is awesome.
Also, I love their search options, which are very detailed. You'll quickly notice that pretty much all the big international car rental companies operate in Finland. There are also smaller rentals and discount chains.
Most rental cars in Finland are stick shift, so double check your order if you want a car with automatic transmission.
Now, the following sentences are a result of my international rental experiences. Compared to other places, I do think that rental scams are rare in Finland. However, better safe than sorry.
So, no matter where I am, I always read carefully through the rental contract and take the necessary insurance depending on the situation and destination.
It's completely normal to take pictures of the vehicle before you start using it and after you park it when giving it back (you never know if the next car will scratch it).
If there is a surprisingly great deal with a company I don't know, I always google it "Company X experiences."
The Cost of Renting a Car in Finland
Now, few words about the costs. For a nice automatic transmission car in Finland, you should budget something around 75-100 euros per day. Plus gas!
The petrol is on average 1,6 €/l (last check: August 2019).

How to Operate at a Finnish Gas Station
The petrol prices are shown on a sign next to the gas station. There are three types of petrol, and they are marked as 95, 98 and Diesel.
The most common petrol for Finnish cars is the 95. But please, don't take an educated guess based on this information, make sure you know which petrol you should pump!
In the countryside, there may be long stretches of road without gas stations.
If you are at an unmanned gas station (and there are a lot of them in Finland), you need a credit card or cash.
If you pay with a card, you often need to define a maximum sum that can be taken from your card. Just type a sum (I often use 60€) and then you can start pumping. You will be billed for the exact amount, but the pump will not give you more than you predefined.
By the way, I recommend that you have a chip-and-PIN card when you are in Finland. Not just if you are renting a car but in any case. A chip-and-PIN card will work everywhere.
To my understanding, also those cards with a built-in chip and a signature (no pin) work quite well but cannot be guaranteed to work everywhere. If you have a credit card with a magnetic stripe, you need almost always a cashier.
I hope these tips about driving in Finland were helpful! Comment below if there's anything you would like to add or ask!
Do you like road trips? Are you going to be driving in Finland? Let me know in the comments!
Looking for more information about Finland? Check out some of my other posts:
FinNISH CONNECTION COLLECTION 🇫🇮
Finland-themed sweaters and accessories made-to-order. 🧡 Worldwide shipping.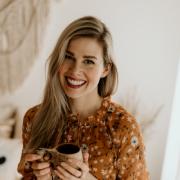 About Varpu
I'm the founder of Her Finland. I love cultural tidbits, aha moments, Finnish folklore, and cinnamon buns. My newest interest is learning bird songs. Read more about me..