It's soon autumn here in Finland and that means the chanterelle season is on!
Chanterelles are typical, and gourmet standard, Finnish autumn food. A fun fact: I know so many Finns who hate mushrooms but love chanterelles. That is perfectly normal in Finland.
So what are the most common chanterelle dishes in Finland?
1. Creamy chanterelle sauce (with meat)
2. Savory chanterelle pie
3. Chanterelle soup
This elegantly easy chanterelle pie is so fast to make!
Finnish Chanterelle Pie Recipe
Ingredients
Readymade pie dough (I used a frozen round rye-oats dough)
1 small cup/100-150 g of minced reindeer (or ham/chicken)
1 cup/2 dl chanterelle
1 small slice of leek or 1 spring onion
1 cup/2 dl cream
2 eggs
1 small cup of grated cheese
Line a pie plate with the dough. Bake on its own 10 minutes in the oven at 375F/200C.
Mix all ingredients together except the cheese and pour on top of the pre-baked crust. Add the cheese.
Bake for 25 minutes or until golden brown. Serve with a salad!
Follow me on Instagram and get more Finland into your daily life immediately!
Psst… Looking for more super easy Finnish recipes? Check out these:
Finnish baking magic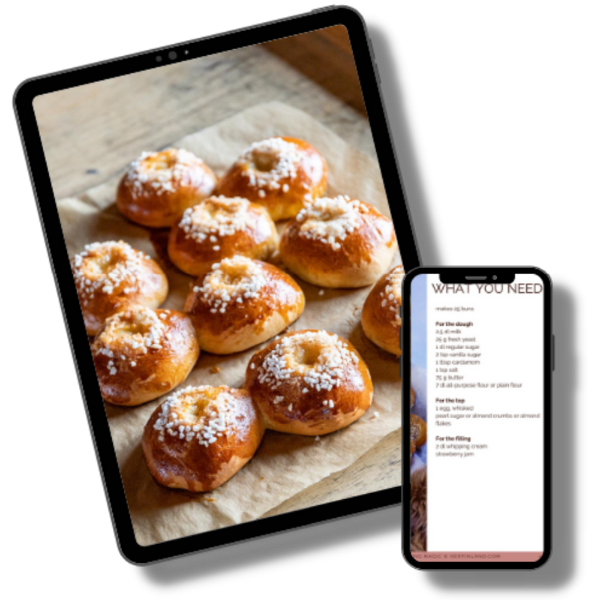 My praised Finnish Baking Magic eCookbook & bonus videos Recreate Finnish bakes in your own kitchen hassle-free!⭐⭐⭐⭐⭐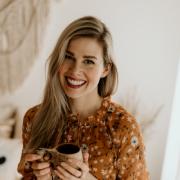 About Varpu
I'm the founder of Her Finland. I love cultural tidbits, aha moments, Finnish folklore, and cinnamon buns. My newest interest is learning bird songs. Read more about me..