The Finnish oven pancake (pannukakku in Finnish) is an ordinary dessert in any Finnish home. But when I say ordinary, I mean it in the most loving way.
You see, there isn't a Finnish kid who doesn't have a warm memory of a just-baked crispy-on-the-top and all-gooey-in-the-middle homemade oven pancake. Finnish moms have baked an oven pancake to cure the disappointment of a lost football match, to mend a broken heart and to celebrate a regular, cozy weekday evening. 
I don't know an easier sweet treat than the oven pancake. Honestly, you don't need any baking skills to do it. And, you don't need a mixer, either.
This recipe makes one baking tray-sized pancake with rough measurements of 15x12 inch (40x30 cm). That's enough for two adults and two school-aged kids. If you are serving a bigger crowd, better make two trays!
We use deciliters here in Finland but I have converted the amounts to American cups too. Roll your sleeves up and let's make pannukakku!
Pssst… Follow me on Instagram and add more Finland to your life instantly!
The Finnish Oven Pancake Recipe
Ingredients with Finnish measurements
2 eggs
100 g melted butter
8 dl milk
1,5 dl granulated sugar
2 tsp vanilla sugar
4 dl all-purpose baking flour
1 tsp baking powder
1 tsp salt
Ingredients with American measurements
2 eggs
1 stick of melted butter
3,5 cups milk
⅔ cup granulated sugar
2 tsp vanilla sugar
1 ⅔ cups all-purpose baking flour
1 tsp baking powder
1 tsp salt
On top:
Strawberry or raspberry jam
Instructions
Mix the sugar, eggs, and milk in a bowl. Put flour, baking powder and salt in a separate cup and mix, then add with the sugar-egg-milk dough. Whisk.
If you are doing this for the first time, you'll start to get worried. The dough is watery and full of flour bubbles. Fear not! This dough isn't meant to be perfect. Try to break the biggest bubbles but don't worry, you'll never catch them all. The dough will be uneven. Last, whisk in the butter.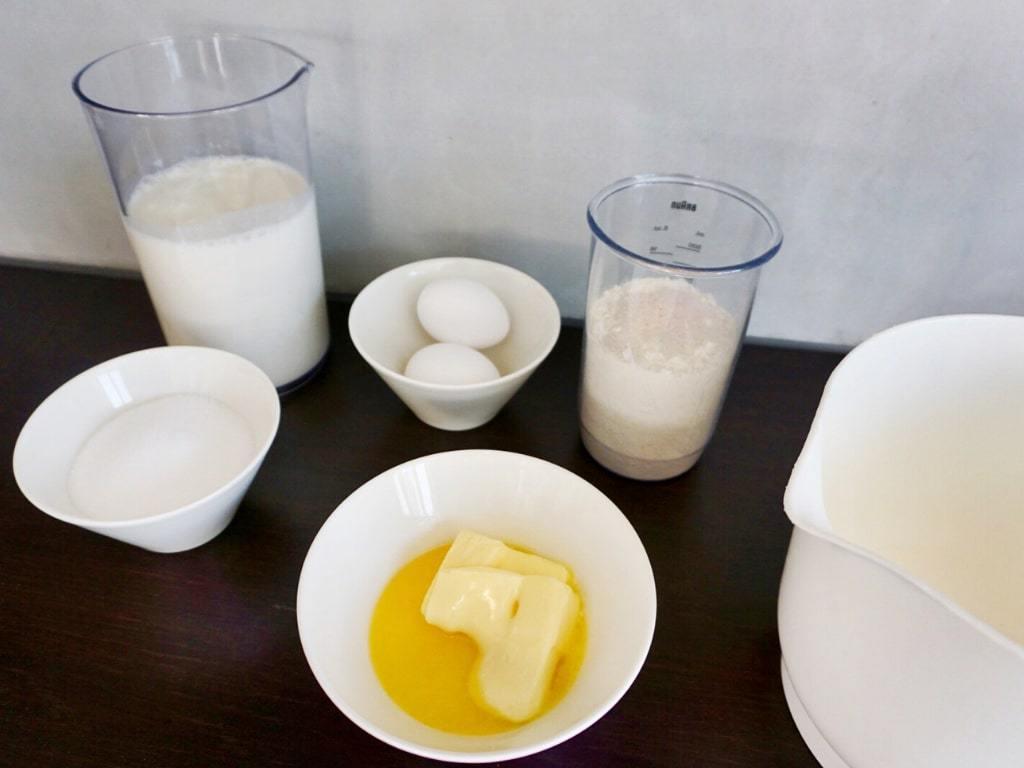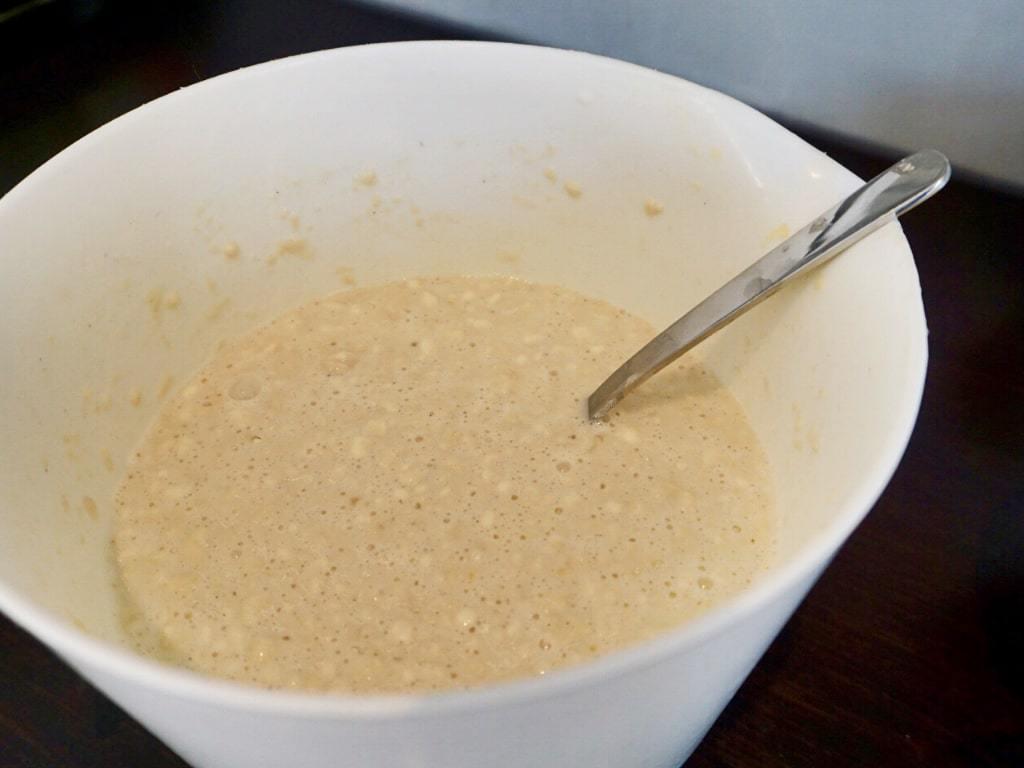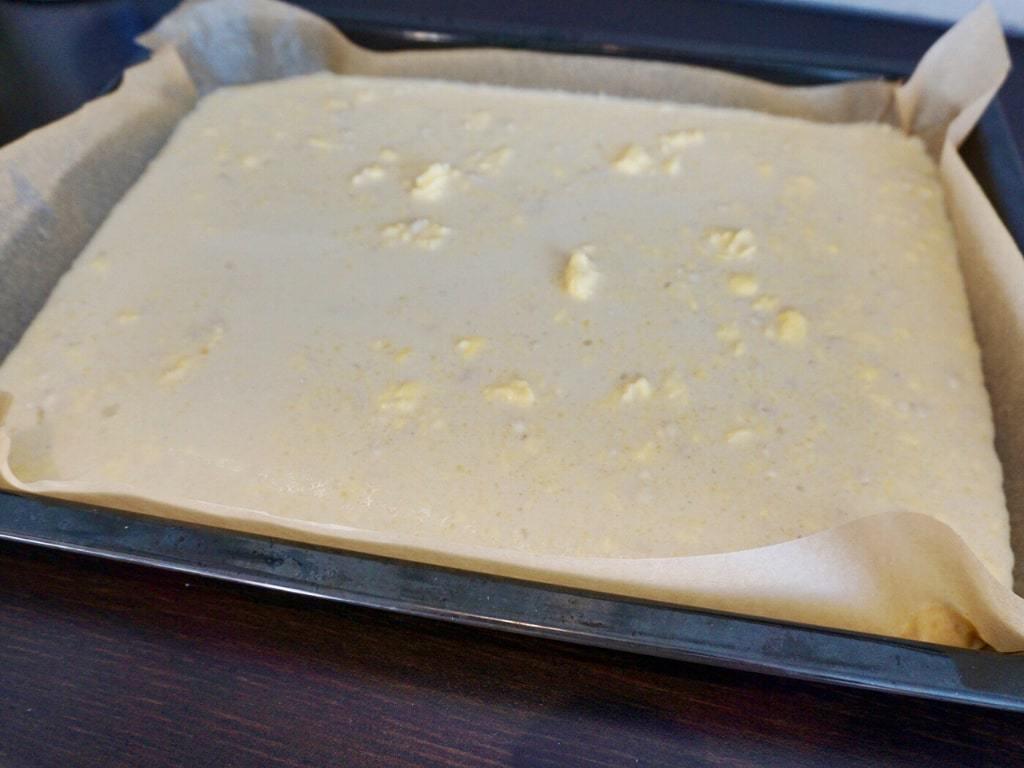 Leave the dough to rest z. 20-30 minutes. Preheat oven to 440°F / 225°C. Pour the dough on a baking tray covered with parchment paper. Remember to have enough paper for the sides of the tray, too. The dough looks even funnier flat but the taste will be yummy, I promise!
Bake the pancake for 30 minutes until golden brown. Allow to cool a bit, cut to pieces and eat immediately with jam!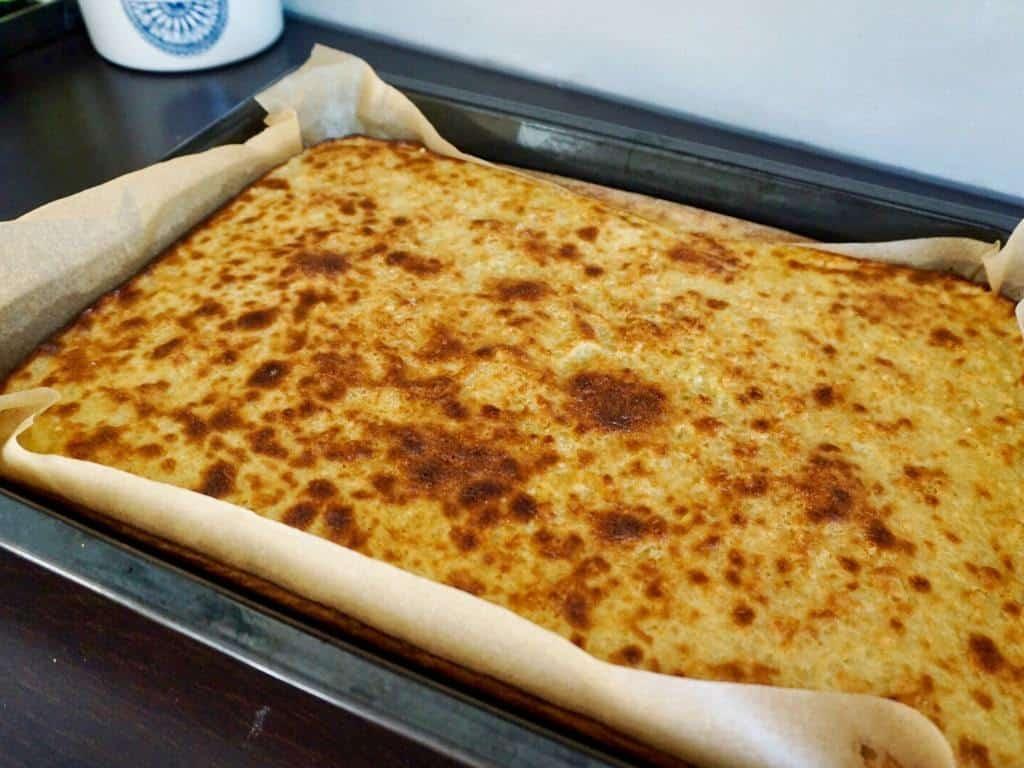 Does the recipe sound easy and inviting? Will you try Finnish oven pancake? Let me know in the comments!
Looking for more Finnish recipes? Check out some of my other Finnish food posts:
Did you find this post informative? Pin it for later on Pinterest!