*This post is in commercial collaboration with Weekendbee.
At the same time, Christmas is a happy but thought-provoking season. The joy of presents mixed with the self-examination: How could I give back?
If you're buying gifts this season, how about doing good by shopping more consciously? Take a look at these wonderfully stylish gift ideas from sustainable Finnish clothing brands.
Buying is effortless, thanks to Weekendbee, a marketplace for sustainable activewear with international shipping.
And yes, you guessed it, Weekendbee is a Finnish innovation. Aissa and Jukka are the Finnish power couple behind this cool store.
As passionate divers, they were shocked to realize the state of the world on their diving trips. As a diver myself, I burst into tears when I saw their rubbish-filled ocean picture.
Filled with 'sisu', the Finnish courage & grit, Aissa and Jukka created Weekendbee, so that sustainable choices would be easy to make for everyone, everywhere.
By buying sustainable clothes, you are giving your vote to a clothing industry with eco-friendly materials, fair and safe working conditions, production without harmful chemicals and greener logistics.
In this post, I'm introducing you to four fantastic Finnish clothing brands in the Weekendbee assortment. What better time than Christmas to buy thoughtful and ethical gifts for your loved ones.
Four Sustainable Finnish Clothing Brands
Keli focuses on sustainable merino wool products. This Finnish family business drives their mountain biking experience into their sports-loving clothes. Keli products are manufactured in an old Marimekko factory in Kitee, eastern Finland. See all Keli products
Pure Waste is a Finnish textile company producing ecologically sustainable fabrics and garments. Pure Waste concentrates on cotton since it's the most used but the least recycled fabric in the world. This inexpensive quality brand aces soft, oversized tees and comfy sweaters. See all Pure Waste products
Costo is a Finnish headwear brand founded by three designers. Like many other fantastic things, it started its journey in a basement. In Finland, a Costo beanie is a staple, often spotted in street style. Products are mostly made of sustainable left-over quantities of European design companies. See all Costo products
Nepra is an ethical activewear brand from Lahti, my hometown. The two inspiring ladies behind the brand create beautiful, long-lasting sports clothes. Some products include recycled polyamide, which is 100% of plastic waste, such as that collected from the oceans. See all Nepra products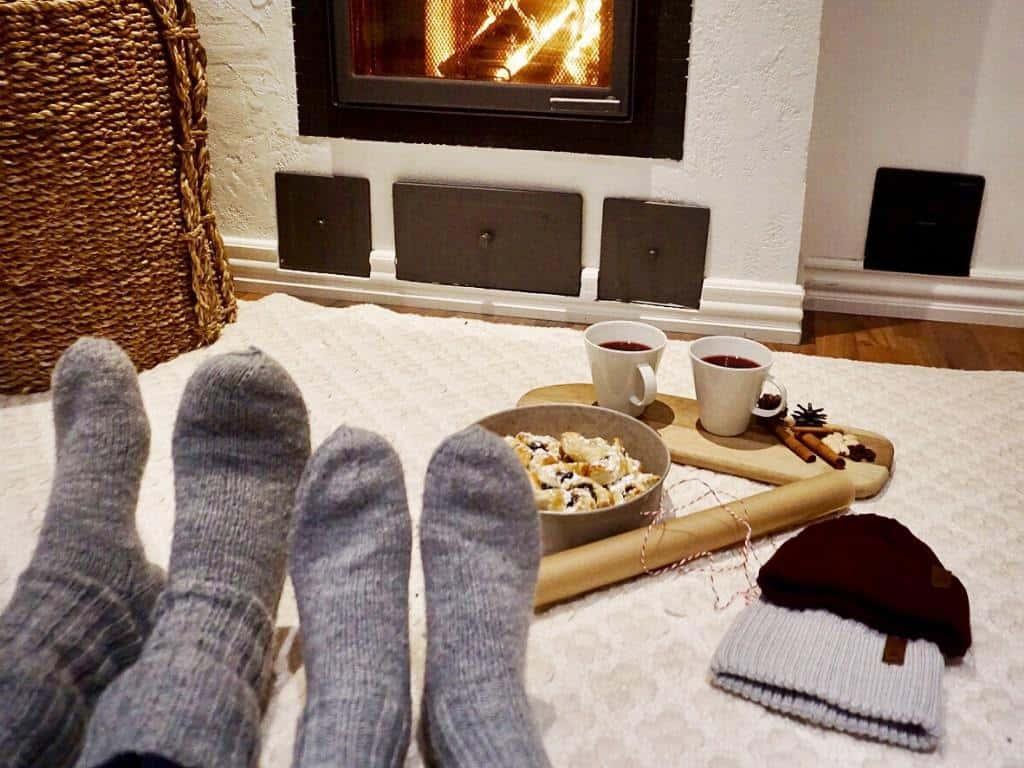 Get to know the finns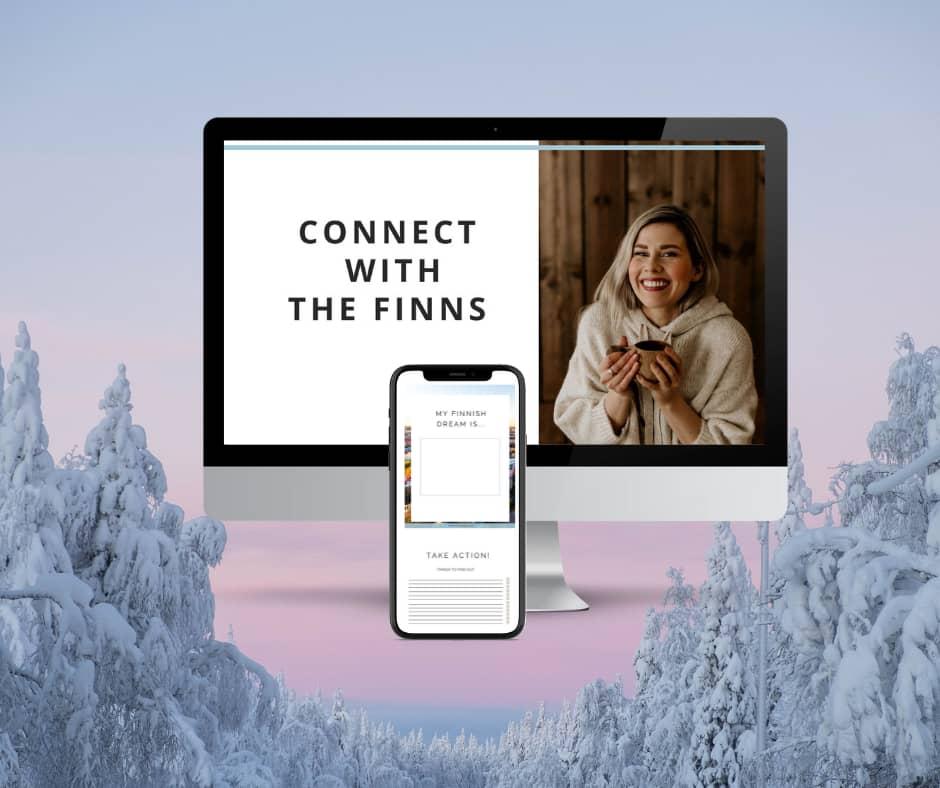 Join my free cultural class and avoid the culture shock when you are in Finland. ⭐⭐⭐⭐⭐
Xmas Gift Ideas by Sustainable Finnish Clothing Brands
I love wearing comfy clothes indoors. My favorite moment of the day is when I change my jeans and blouse into "homewear" as we say in Finnish (the exact word: kotivaatteet).
Many of my sportswear items double as my homewear because I love having clothes that are versatile and can be used daily.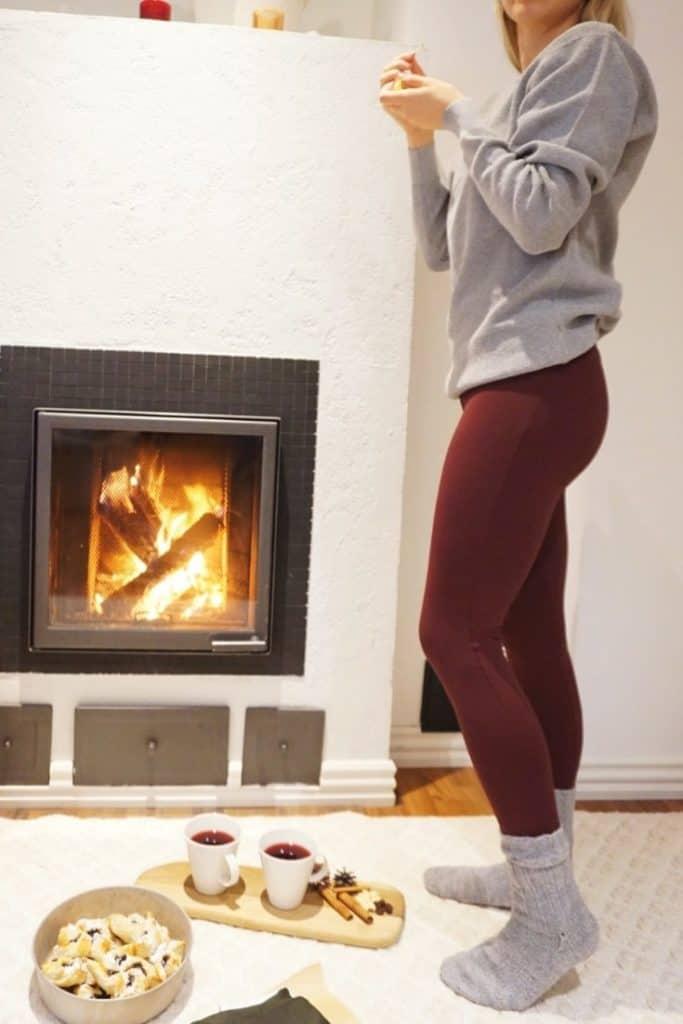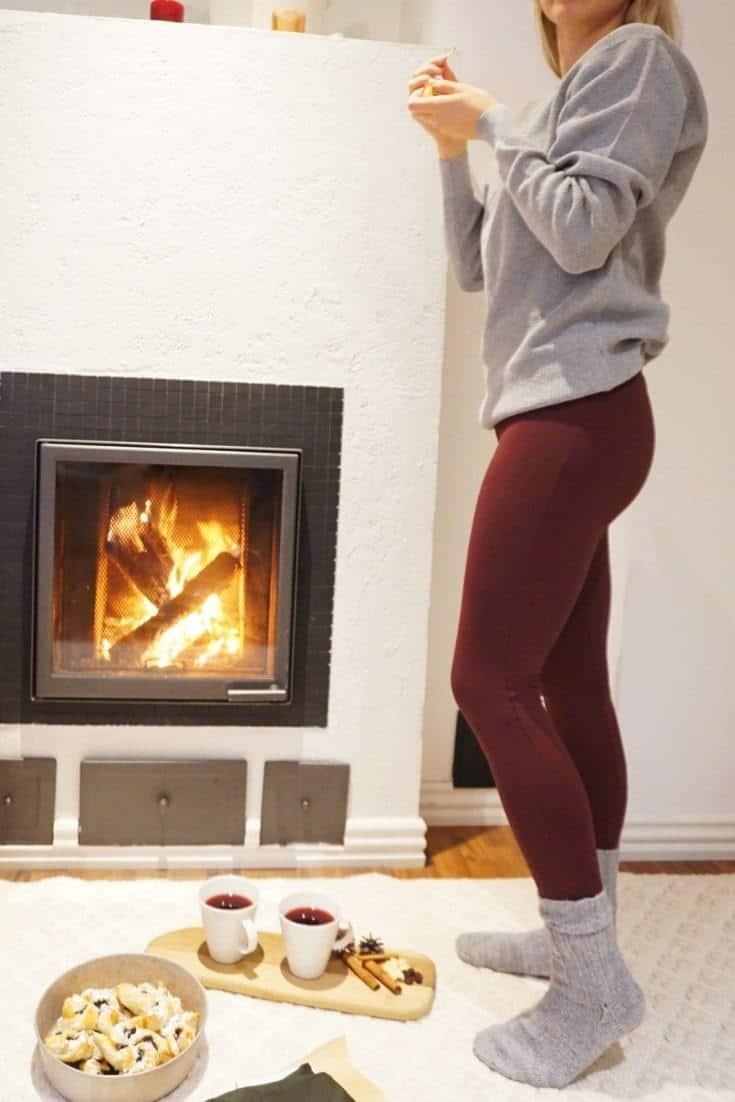 If you're on the hunt for perfect figure-hugging sport leggings, look no further than Nepra. Every time I've worn Nepra pants, I've got compliments on them.
The quality and fit are impeccable. I like my leggings skin-tight, so I'm wearing XS.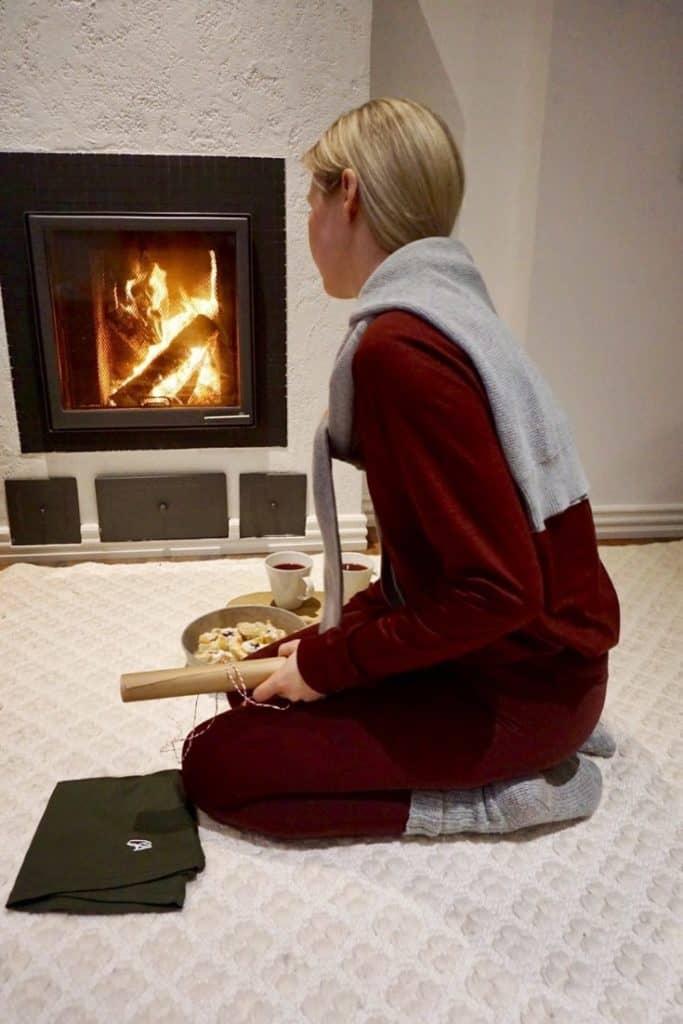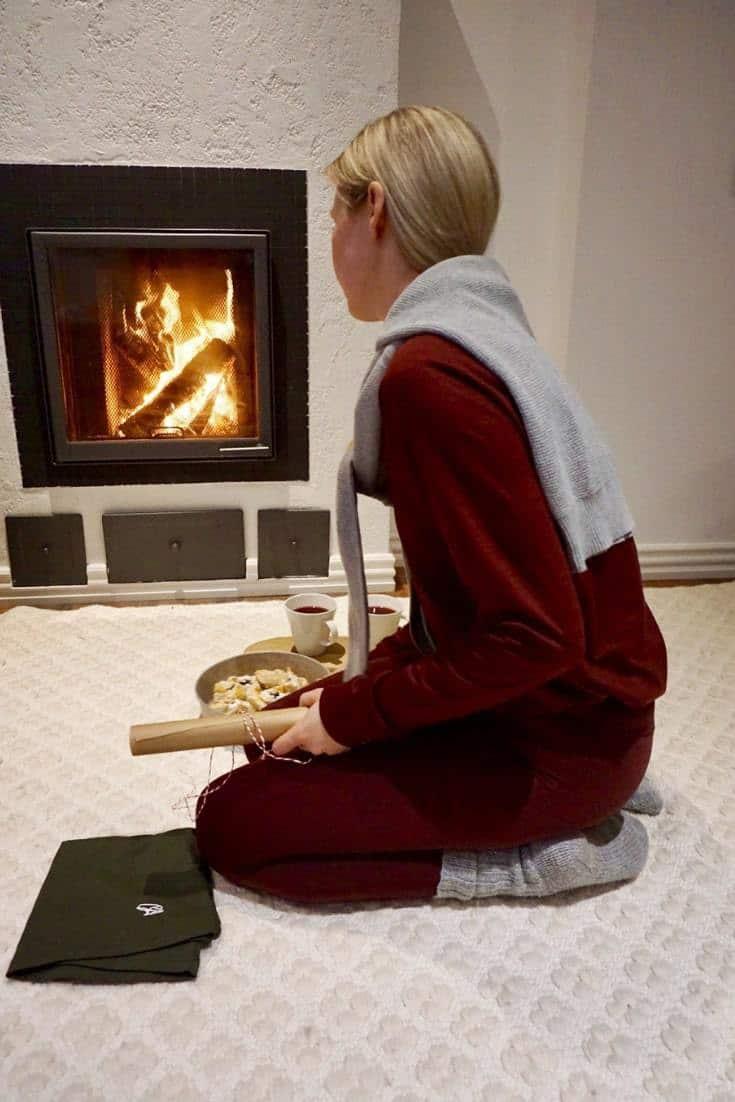 The Keli long sleeve shirt is heavenly soft merino wool and perfect for the next hike.
Relaxed fit and breathable merino wool makes it amazing loungewear, too. Take the shirt one size down for a comfortable loose-fit, not too big. Hubby is wearing Keli merino wool zipper knit.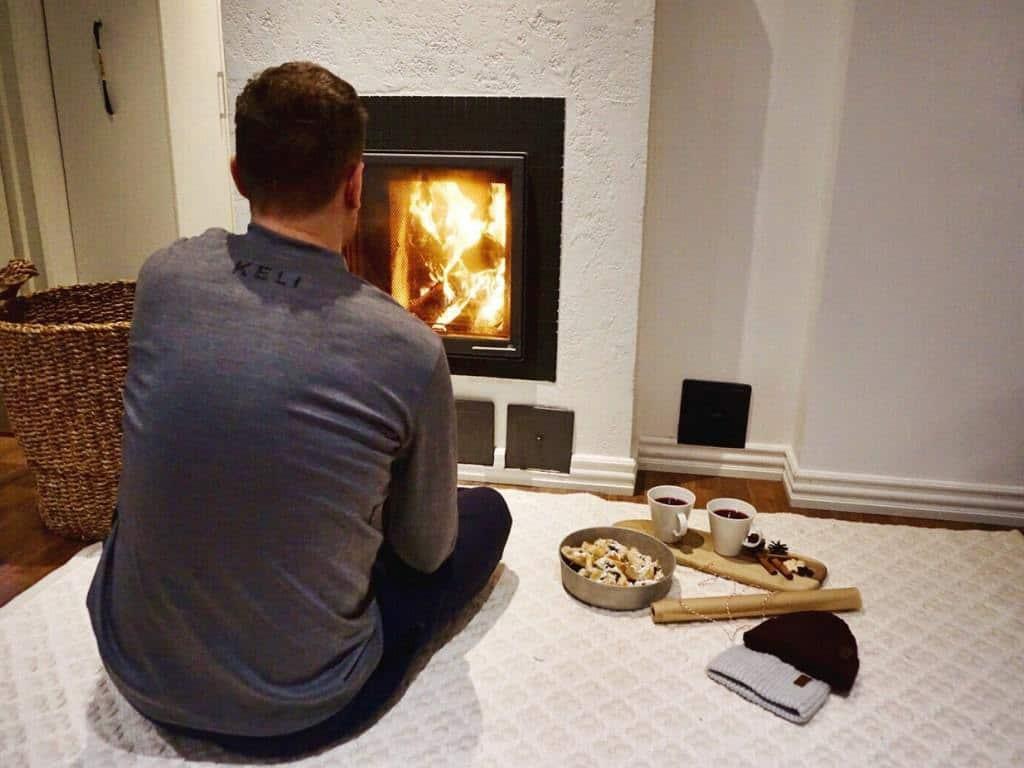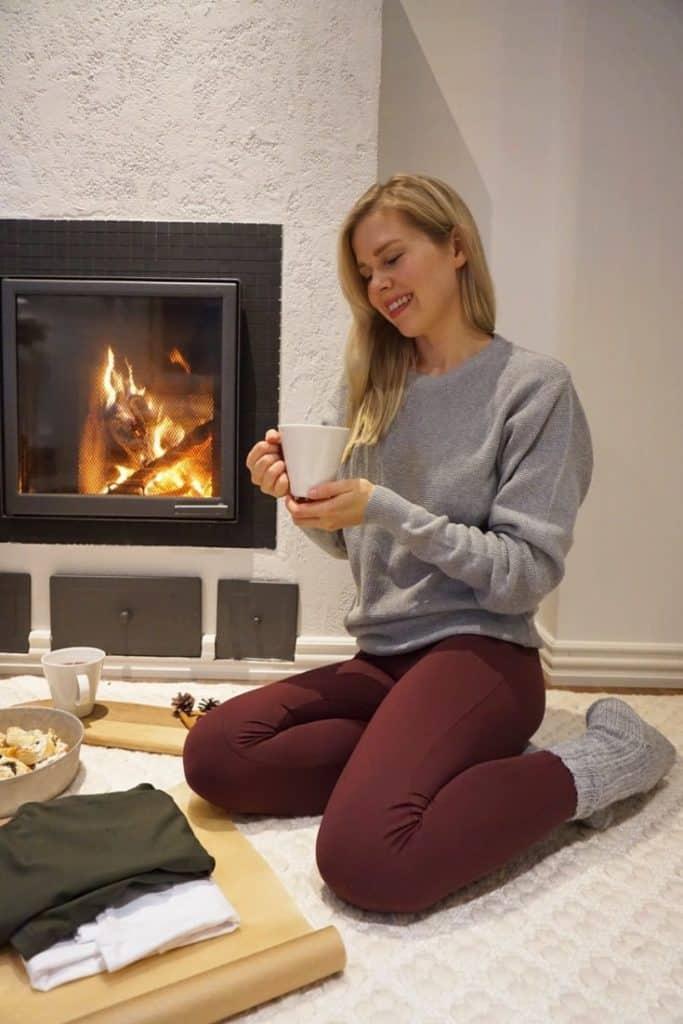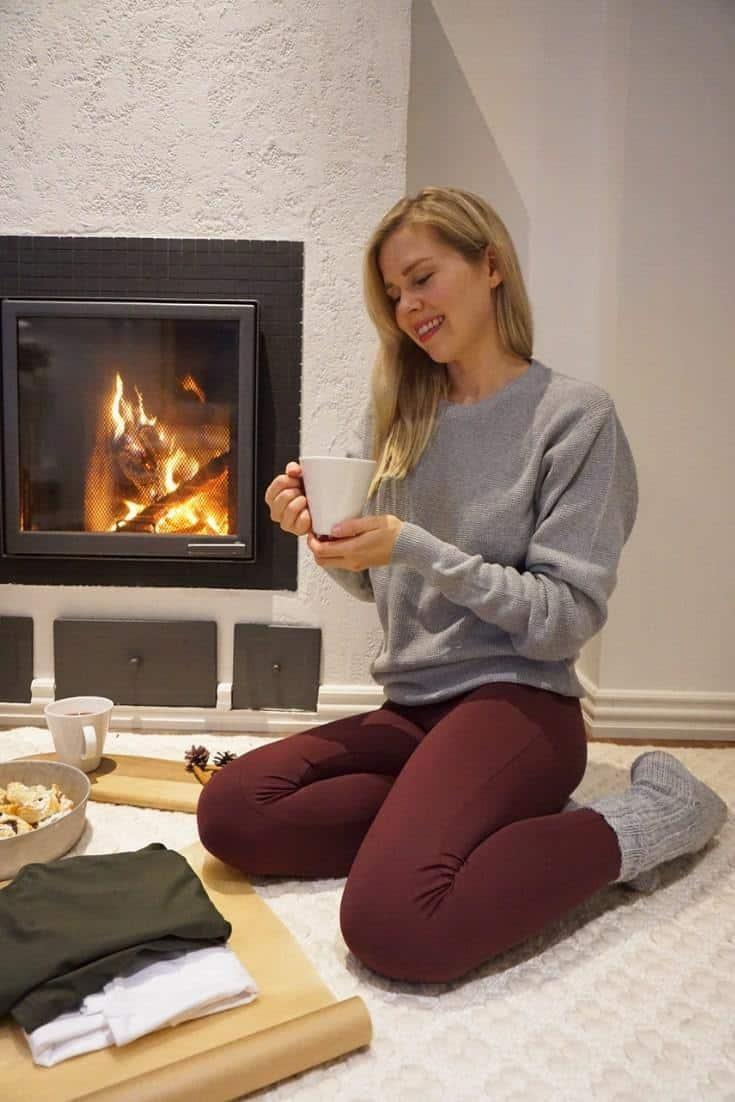 I love good knits but sometimes they leave you sweating. This Pure Waste knit is made from recycled jersey so it's super comfy but won't make you boil.
It comes up large so you might want to size or two down. I'm wearing S, as I love the over-size look at home.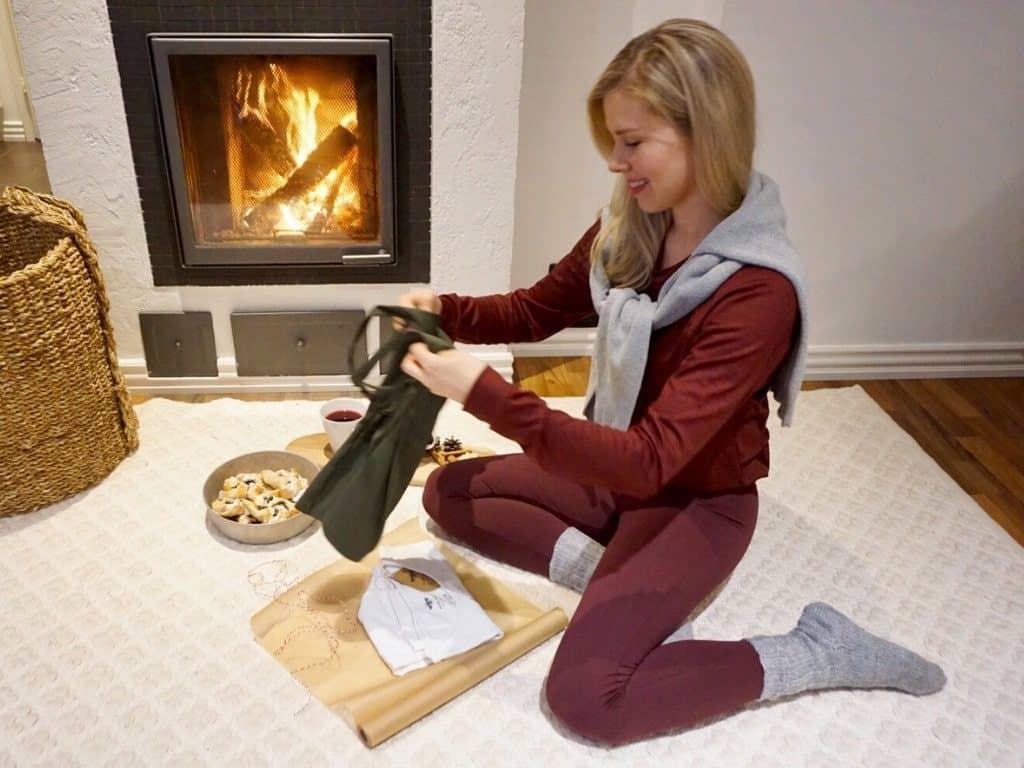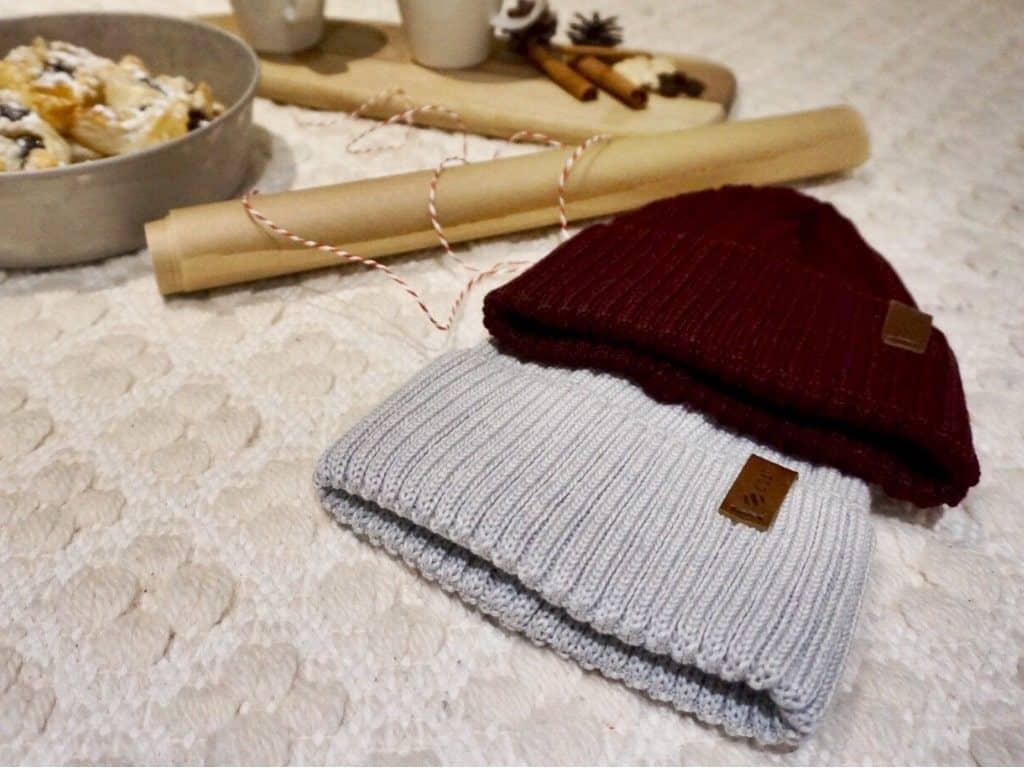 Costo beanies are a thing in Finland. A fantastic gift item for anyone living or visiting colder temperatures. If you struggle to find a great-fitting beanie, try Costo. All beanies are made in Finland and there are a ton of color options to choose from.
Did you find some sustainable Christmas gift inspiration? What's on your list this Christmas? Let me know in the comments!
Looking for more information about Finnish Christmas and lifestyle? Check out some of my other posts: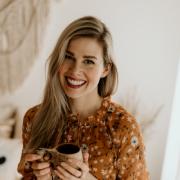 About Varpu
I'm the founder of Her Finland. I love cultural tidbits, aha moments, Finnish folklore, and cinnamon buns. My newest interest is learning bird songs. Read more about me..