*Please note that this post has affiliate links. If you buy through my links, at no additional cost to you, I may earn a small commission, which helps the upkeep of this blog. Thank you in advance!
The cold weather in Finland might sound intimidating. Fear not!
It's just a matter of adequate clothing. Even when dealing with extreme winter weather.
What many people forget is that in the freezing temperatures, we have to take care of our skin, too. Especially us women, because our skin is thinner.
That's why I made an eight-point list about the beauty essentials of the winter wonderland. Be sure to pack these items when you travel to Finland in wintertime!
Psst… Follow me on Instagram and add more Finland to your life instantly!
8 Cold Weather Beauty Hacks & Essentials
#1 Wear a Winter Cream
Apply moisturizer to your face at least half an hour before stepping out of the door to moisturize your skin thoroughly. Do not use oil-free gel-like products on your skin close to going outside in freezing conditions as they can cause frost bites.
I love the Sisu Cream by the Finnish brand Lumene. It's powerful but still light to use. Made with Spruce knot extracts and berry seed oils, the scent is heaven!
#2 Find a Protective Foundation
Even if you don't usually use make-up, now you should! A foundation is the best cover against harsh weather. Use a base with at least SPF20 (or a separate sun lotion) as the snow reflects the sun.
My favorite is Lumene CC-foundation. It is SPF20 and the texture is so smooth! It leaves my skin looking natural, unifies my skin tone and redness. I use light of the tone options.
This product is recommended my many makeup professionals in Finland and I agree with them 100%.
#3 Make Sure You can Trust Your Mascara
Choose a waterproof, a special water-soluble mascara or go without. A normal mascara will make you look like a panda when your warm exhaling air transforms into water on your lashes.
Clinique Lash Power Mascara is a water-soluble long-wear mascara that works like a charm in Finland! I wear it all the time. It doesn't smear, shift or settle under your eyes.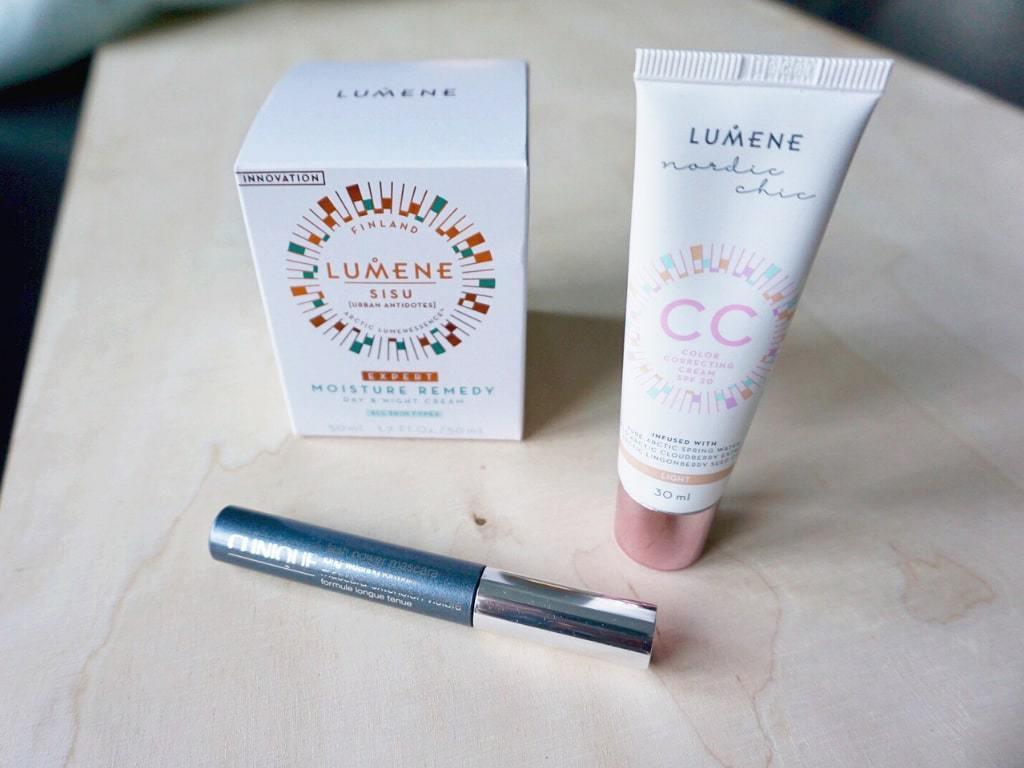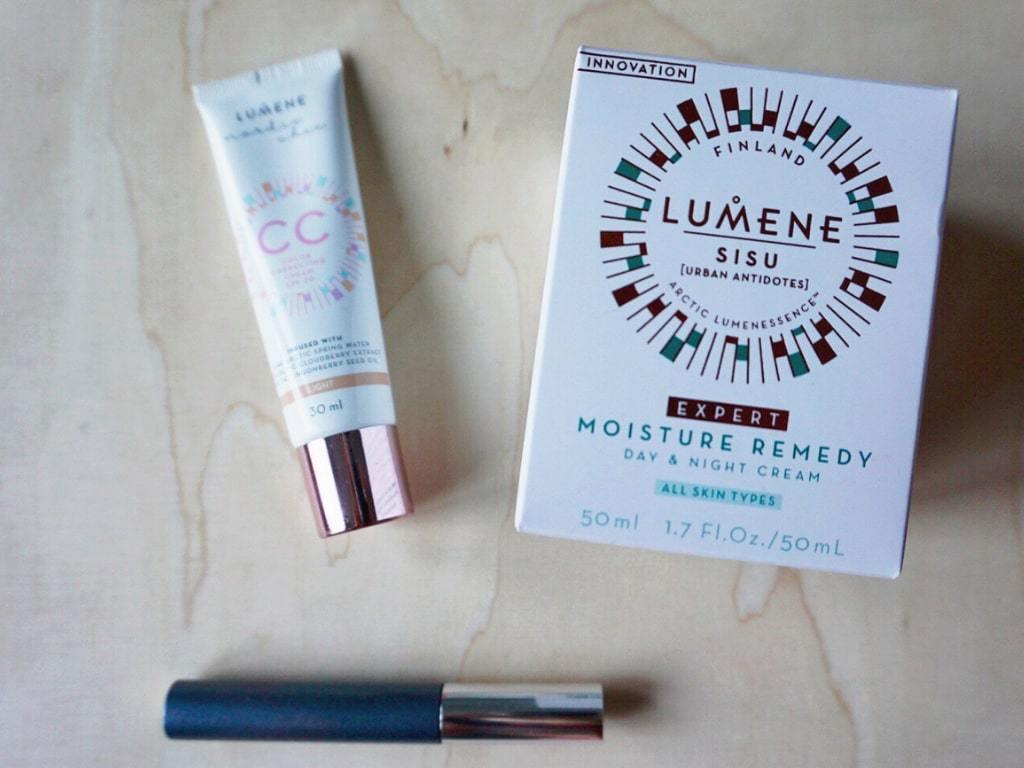 #4 Remember the Protective Lip Balm
Use a thick quality lip balm with sufficient power. The worst thing is to put a liquid lip gloss. That is murder to your lip tissue. Remember also SPF or sun lotion for your lips!
#5 Copy the Practical and Pretty Finnish Hairstyles
We don't love braids and ponytails without a practical reason. These hairstyles stop your hair being electrical and all over your face when you are wearing beanie and possibly a hood to keep you warm.
#6 Never Forget Tissues
You or someone will need these for something. Runny nose, spilt over hot chocolate by the fireplace, you name it… And men never have one in their pockets.
#7 Hand Cream is a Must
An excellent hand cream is a much needed product in Finland. You'll be surprise how horrible it feels if your hands get too dry. For years, I have trusted L'occitane Hand Cream.  It works wonders even if your hands are totally weather-beaten.
#8 The Savior – One-time heat pocket
One of the best innovations ever to survive cold temperatures. Just slide a couple of heat pockets into your mittens, boots or both and enjoy the warmness! Easy to take with you where ever you are and to use when the situation gets desperate.
Bonus tip: Winter Eats Your Battery
This is a bonus tip! Always check that your camera and phone are charged before going out in the winter because the freezing conditions eat up your battery fast.
And yes, a phone is a beauty essential! You need to take a selfie when you are pretty and surrounded by heaps of snow.
Psst… I regularly update this post to feature my favorite products because as we know, cosmetics improve every year.
(Sidenote: I am laughing so much at this starting picture. I have to learn how to change them. This pic was the best what Youtube suggested.)
How do you prepare your skin to deal with winter? Did you find these tips useful? I'd love to know so comment below!
Looking for more information about packing or winter Finland? Check these other posts:
Did you find this post informative? Save it for later on Pinterest!