*Please note that this post has affiliate links. If you buy through my links, at no additional cost to you, I may earn a small commission, which helps the upkeep of this blog. Thank you in advance!
The cold weather in Finland might sound intimidating. Fear not! It's just a matter of adequate clothing even when dealing with extreme winter weather.
What many people forget is that in the freezing temperatures, we have to take care of our skin, too. Especially us women, because our skin is thinner.
That's why I made this post about all the cold weather beauty tips and products that really work here in Finland. Be sure to pack these items when you travel to Finland in wintertime!
I feel pretty confident about this post because I used to work with cosmetics a couple of years ago.
I've included all my favorites so you can trust that the field testing has been done properly.
Psst… Follow me on Instagram and add more Finland to your life instantly!
Wear a Winter Cream in Finland
Apply moisturizer to your face at least half an hour before stepping out of the door to moisturize your skin thoroughly. Do not use oil-free or gel-like products on your skin when you're heading outside in freezing conditions as they can cause frostbite.
Luckily, there are plenty of winter creams to choose from to maximize moisture retention. I love this Day Cream by the Finnish brand Lumene. It is powerful but still light to use. Made with Cloudberry seed oils, the scent is heavenly!
Another lighter, but just as effective, day cream you can use is this Lumene Glow Reveal Moisturizer. During dark, winter days, this is the perfect combination to brighten and hydrate your complexion.
Can you already tell that Finns love Lumene? I'll tell you more about this iconic brand later!
If you wish to use an unscented product, I find Clinique Moisture Surge super refreshing!
Apply SOS Cream for the Night
If I had to pick only one beauty item for the Finnish winter weather, it would be SOS cream.
In desperate times, I use SOS cream all over my face and hands and go to sleep like a balmed mummy to wake up all fresh and smooth the next morning.
I have three favorites. First, Elizabeth Arden's Eight Hour Cream. It has been my SOS cream for over 10 years.
You can use it on your face, hands, and heels – anywhere. It always helps.
One tube takes forever to finish. I think I have used mine for over two years.
Second, Skin Food by Weleda. The texture is wonderful, thick, and nurturing. One of my friends calls it "La Mer" texture. It works like a charm on my face.
The best part? It's super affordable.
Wild Rose Beauty Balm by Neal's Yard Remedies is a third good option as your SOS Cream. This product is amazing because it can be used as a cream, cleanser, and mask.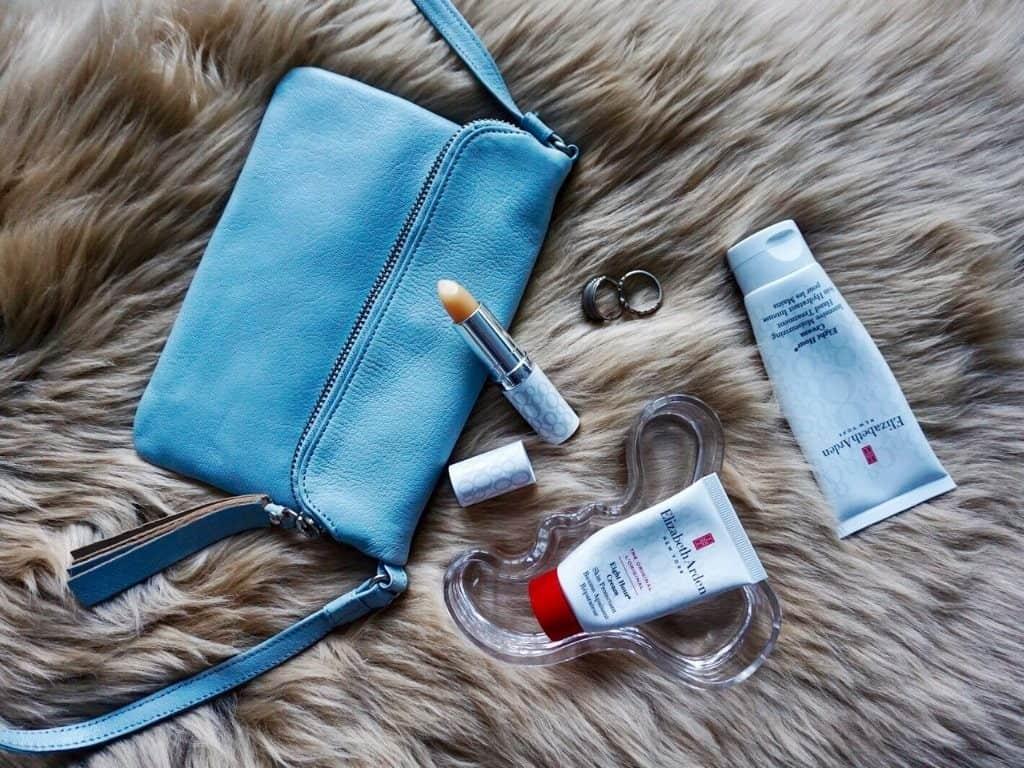 Always Remember the Protective Lip Balm in Finland
Use a thick quality lip balm with sufficient power. The worst thing to do in the winter is to apply liquid lip gloss. That is murder to your lip tissue. Remember to also apply SPF or sun lotion to your lips!
I use my Elizabeth Arden Lip Balm all the time. I also have the tinted blush-shade version which is my trusted beauty product on the go. It's super protective and the sheer color is awesome. Plus, I don't need a mirror when applying.
For even deeper moisture, you should invest in a hydrating and nourishing lip serum.
I highly recommend Neal's Yard Remedies Rejuvenating Serum. This brand provides organic, deeply-nourishing products like this wonderful smelling, frankincense-infused eye, and lip serum.
Hand Cream is a Must
Excellent hand cream is a much-needed product in Finland. It feels surprisingly horrible when your hands get too dry.
Eight Hour Hand Cream by Elizabeth Arden is powerful and absorbs fast. It works wonders even if your hands are totally weather-beaten.
For a rich, creamy hand moisturizer you can just toss in your bag, I recommend this Wild Rose Hand Cream. This is another organic product that smells amazing and leaves your hands super soft.
Find a Protective Foundation Suitable for the Finnish Winter
Even if you don't usually wear make-up, now you should!
A foundation provides the best coverage against harsh weather. Use a base with at least SPF20 (or a separate sun lotion) because the snow reflects the sun.
My favorite is Lumene CC-foundation. It has SPF20 and the texture is so smooth! It leaves my skin looking natural while unifying my skin tone and redness. I use the light tone options.
This product is recommended by many makeup professionals in Finland and I agree with them 100%.
Another brand I love for cosmetics is a German brand called Sante Naturkosmetic. Their Soft Cream Foundation is velvety smooth and leaves your face feeling fresh and moisturized.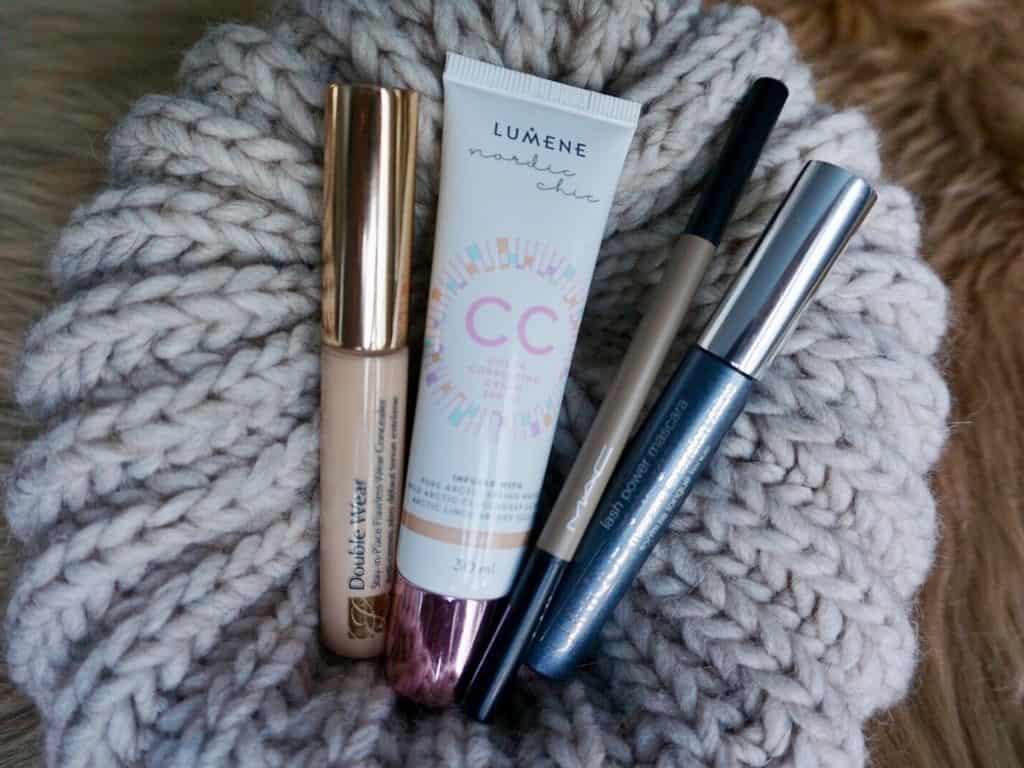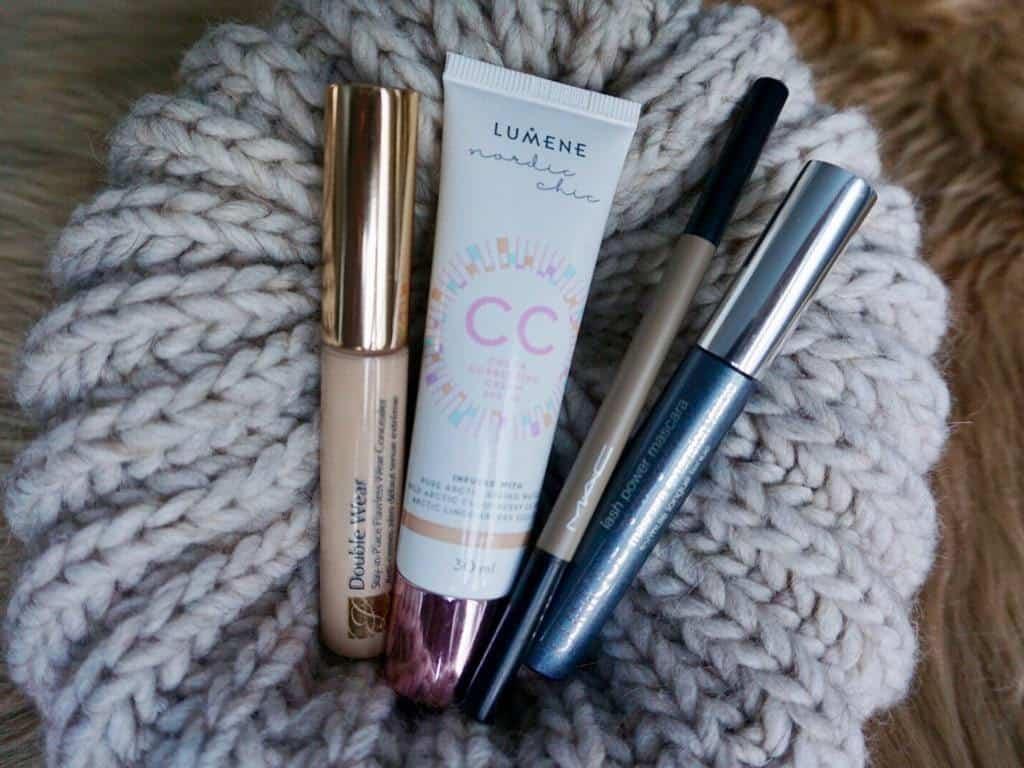 Focus on the Eyes
With a cute beanie and chunky scarf wrapped around your neck, when it comes to makeup, it's a good idea to focus on your eyes. They are always visible!
I use M.A.C. brow products, they have never failed me no matter what's the weather.
A top-notch concealer is a must for me as I have very dark circles under my eyes.
I have tried so many concealers over the years! Estee Lauder Double Wear Concealer is the best I have used. My tone is light (1C).
To help lift the appearance of your eyes without makeup, you can use Neal Yard's Remedies Rejuvenating Serum. This eye serum reduces dark circles and puffiness and smells awesome too.
Three Secrets that Make Longer, Beautiful Lashes
My number one tool might be a surprise to you! It's all about the right curler, I swear. If you want to enhance your lash appearance you should start using the Shiseido Eyelash Curler.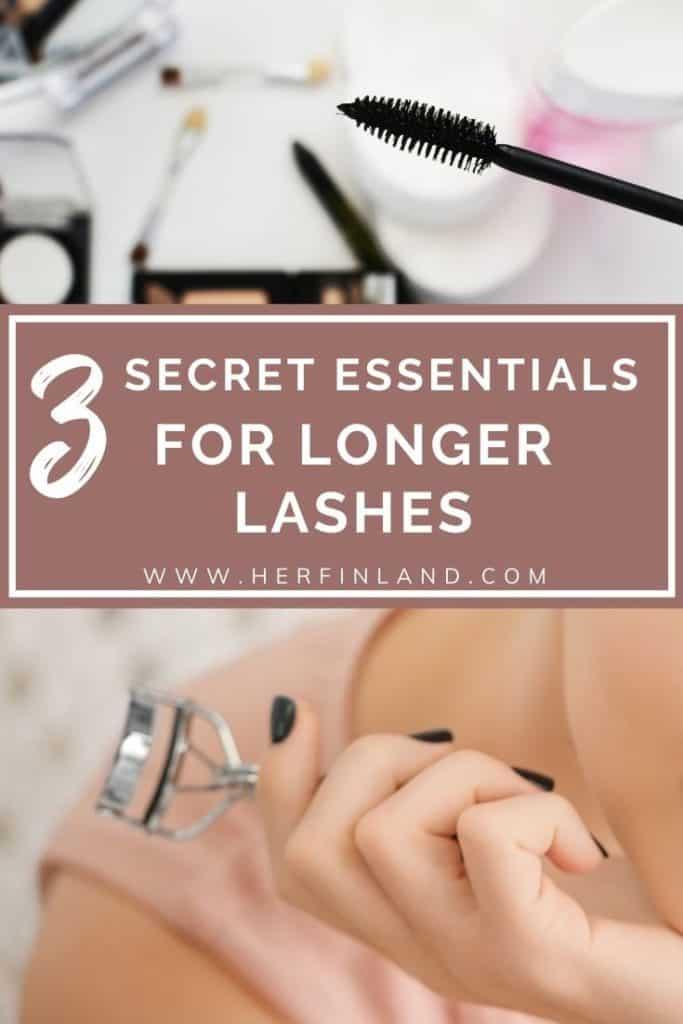 I swear by this curler as it lasts for years and it truly makes your lashes look fuller after using. The curve is just perfect and it lasts the whole day. This curler is also very gentle, I've never hurt myself with it.
This curler is definitely more expensive than those market curlers but I promise, once you buy this, you'll never look back. The Shiseido Eyelash Curler is a staple in my eye beauty routine.
Then, my second weapon is… again, not a mascara! It's the primer. If you want super long lashes, a primer is a must. I'm using Clinique Lash Building Primer.
I know, if you haven't used a mascara primer before, it seems like a totally unnecessary product, but you'll notice the difference immediately.
The primer makes your lashes longer and thicker. It is witchcraft, basically! By the way, Clinique Lash Building Primer works under any mascara.
Lastly, choose a waterproof mascara or a special water-soluble mascara if you're enjoying the Nordic winter. A normal mascara may make you look like a panda when your warm exhaling breaths turn into water on your lashes.
Clinique Lash Power Mascara is a water-soluble long-wear mascara that works like a charm in Finland! I wear it all the time. It doesn't smear, shift, or settle under your eyes.
FinNISH CONNECTION COLLECTION 🇫🇮
Finland-themed sweaters and accessories made-to-order. 🧡 Worldwide shipping.
Cold Weather Beauty Favorites by Lumene
Lumene is a Finnish cosmetics company that makes wonderful products. Every Finn knows Lumene and their products also make fantastic gifts from Finland!
Lumene products include super ingredients from Finnish nature, such as cloudberry, bilberry, pine bark, and spruce knot extract. Doesn't it sound like you could almost eat their products!?
I love the Valo Glow Refresh Hydrating Mist because you can use it before cream and over makeup. When I look tired it's the perfect pick-me-up! I always have it with me on long-haul flights.
I also use their Valo Cream, eye creams in general, and Lähde Micellar Cleansing Water, which is a fantastic gentle cleanser.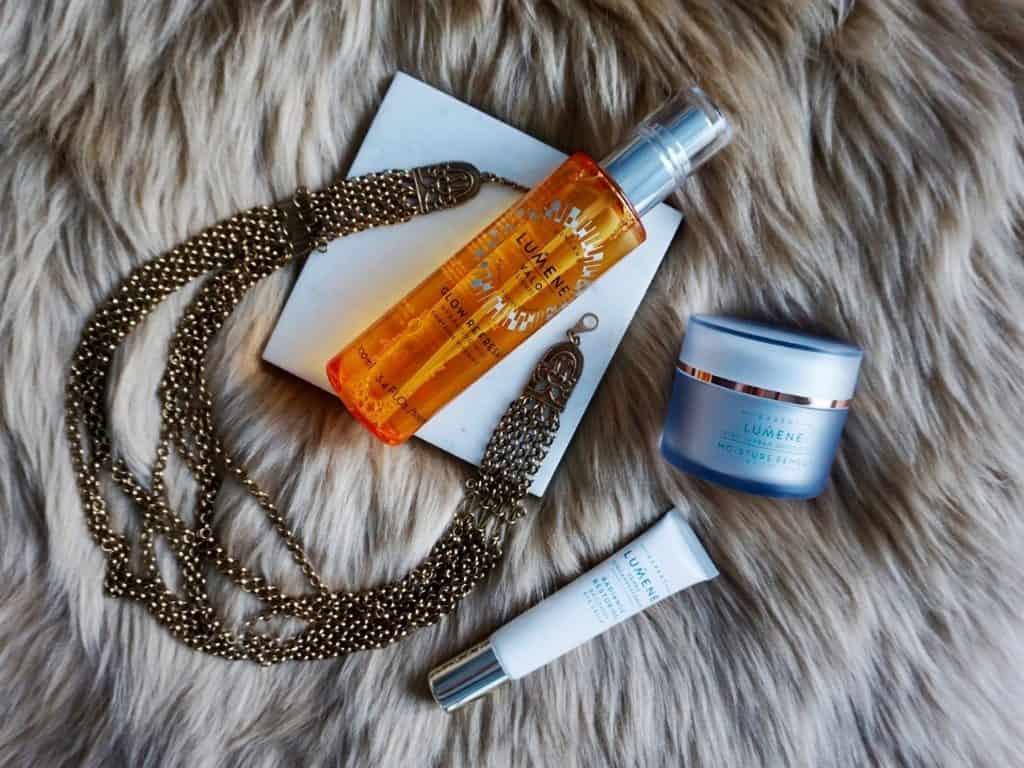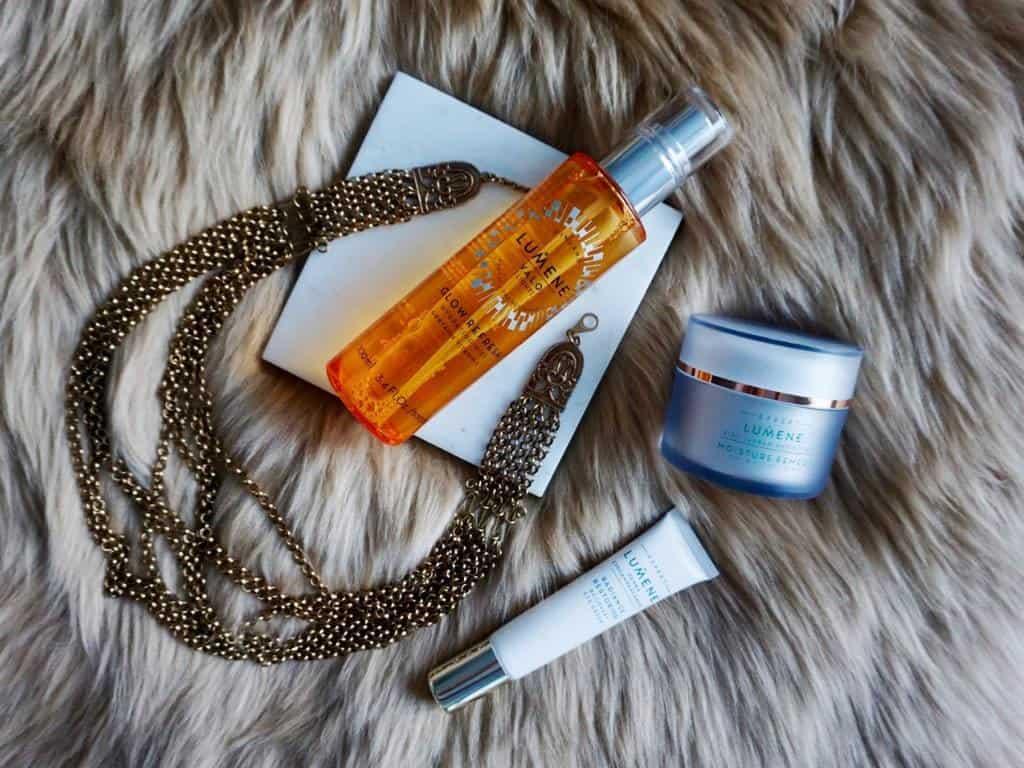 Finnish Hairstyles in Winter
On an average winter day, most younger Finnish ladies wear their hair in braids or ponytails. Both of these styles fit perfectly and stylishly under beanies or winter hats. Once again, we are being very practical.
These types of hairstyles prevent your hair from static electricity and from being all over your face while wearing winter hats and hoods.
Another winter hairstyle to try is putting your hair in a high bun or ponytail with a warm headband covering your ears. This will show off your cute hairstyle while also keeping your ears nice and toasty.
If tucking your hair away doesn't save you from the frustrating dry, winter hair, try out this Four Reasons Moisture Mist. This spray was recommended by one of our readers and it adds moisture and reduces static to your hair. It sounds like it works wonders!
Other Winter Weather Essentials You Really Need
Never Forget Tissues
You or someone will need these for something. A runny nose, hot chocolate spills, you name it…
Heat Pockets are Heaven
One of the best innovations ever against the cold temperatures. Just slide a couple of heat pockets into your mittens, boots or both and enjoy the warmness! Easy to take with you where ever you are and to use when the situation arrives.
Bring an Extra Battery for Your Phone
Always check that your camera and phone are charged before going out in the winter because the freezing conditions eat up your battery fast.
It's a good idea to bring an extra battery if you have one!
Here's a round-up of the most important cold-weather beauty tips on video.
Looking for more information about packing or winter Finland? Check these other posts:
Grab the free kit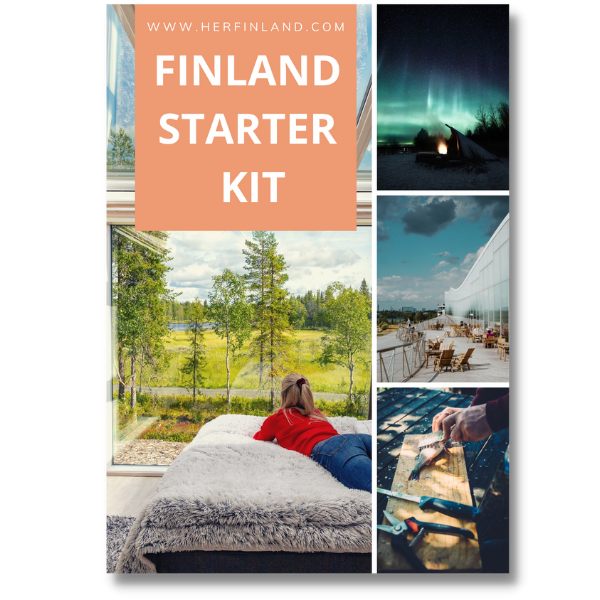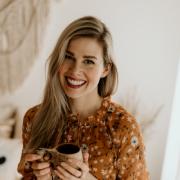 About Varpu
I'm the founder of Her Finland. I love cultural tidbits, aha moments, Finnish folklore, and cinnamon buns. My newest interest is learning bird songs. Read more about me..