*Please note that this post has affiliate links. If you buy through my links, at no additional cost to you, I may earn a small commission. Thank you in advance!
Whenever I'm in Lapland, it is a no-brainer that I spend some time in Rovaniemi, meeting my friends and enjoying the urban side of Lapland.
In a nutshell, Rovaniemi is a friendly, unpretentious, no-fuzz city with around 60 000 inhabitants.
Rovaniemi is also a big university and research hub which adds a touch of youth, science, and non-touristy internationality to this town.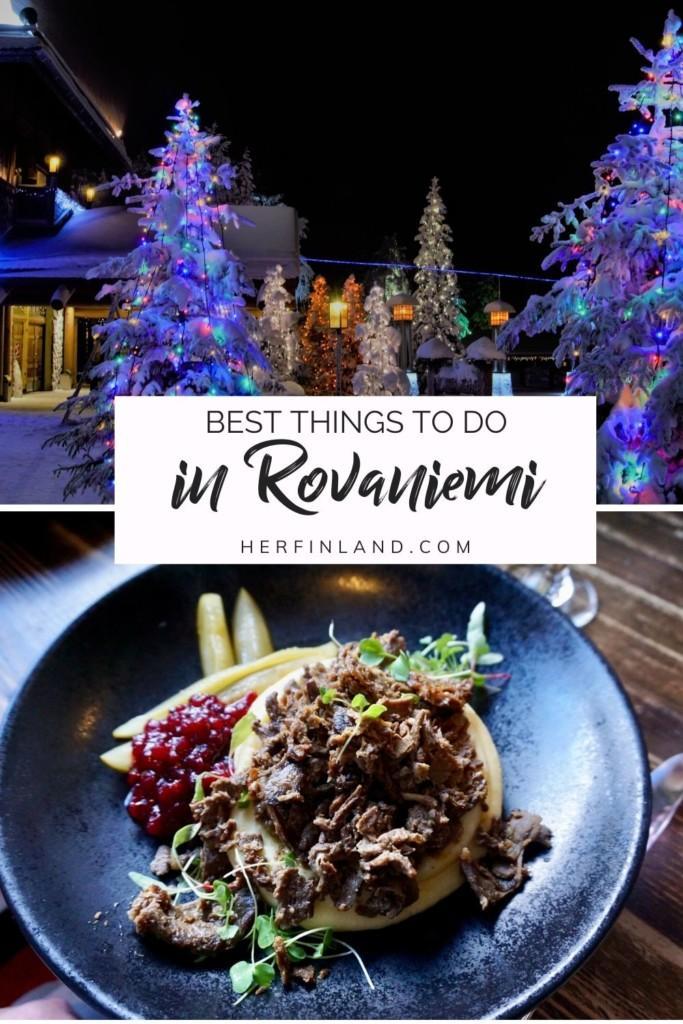 Every time I visit my friends here I'm just in awe of how Rovaniemi combines town life and arctic wilderness. You can have the best of both worlds!
In this post, I'll introduce you to my favorites in town and the Rovaniemi region.
Psst… Follow me on Instagram and add more Finland to your life instantly!
Näytä tämä julkaisu Instagramissa.
Four Things To Do in Rovaniemi
Here are my favorite things in the city center and close by.
Discover Nature at Ounasvaara Hill
Want to explore nature and see how locals move about in the incredible outdoors of Lapland? Spend a day at Ounasvaara, which is a recreational haven for Rovaniemi inhabitants.
Walk on the numerous forest paths and bring a pack of sausages which you can roast at a lean-to.
At the Ounasvaara ski resort, there are 11 slopes and you can try slalom, telemark skiing or snowboarding.
If you like cross-country skiing, Ounasvaara area offers 200 km of traditional cross-country skiing tracks.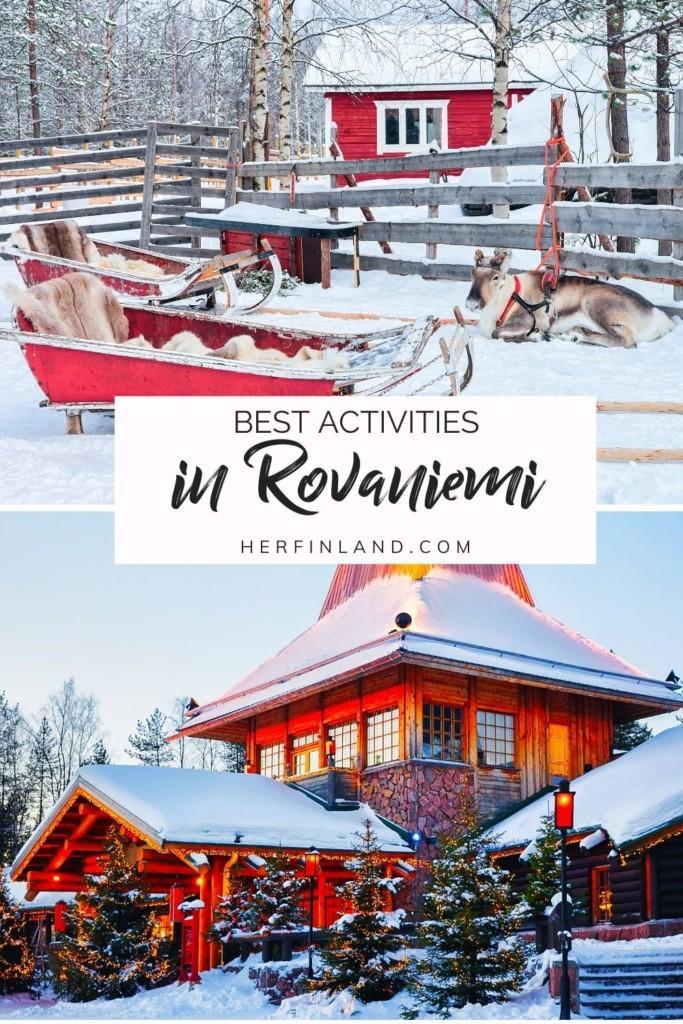 Meet Santa Claus – Obviously!
Rovaniemi is the official hometown of Santa Claus, and you can visit him on any day of the year. The meet is completely free but the photos aren't.
If you are in Santa Claus Village during the wintertime, you can try husky and reindeer sleigh rides without pre-booking.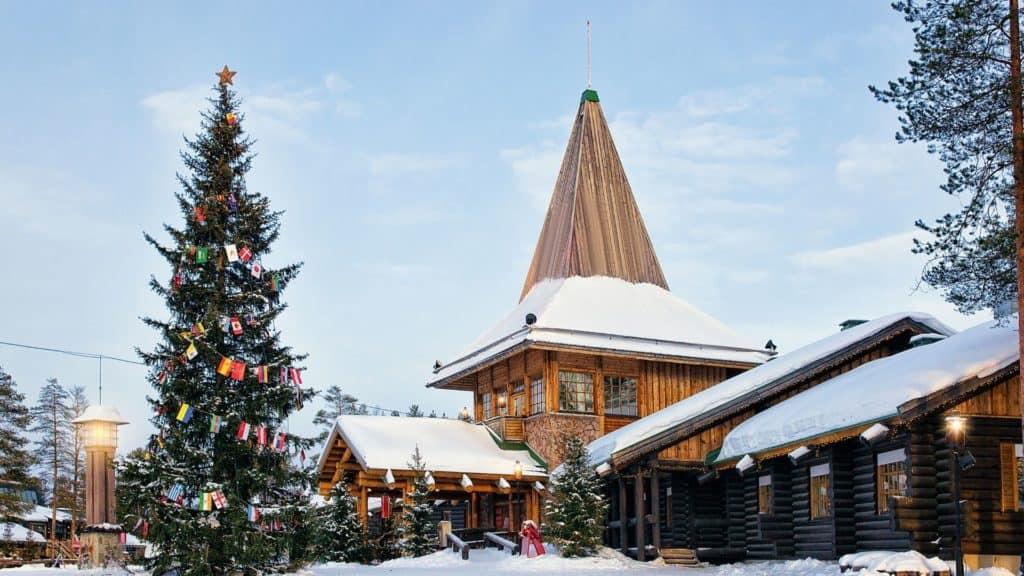 Check Arctic Life Museum: Arktikum
I love museums and science centers! Arktikum is a wonderful place to learn about arctic life and they do a great job talking about the nature and Lappish people both.
I can still remember my first visit at the age of seven. I was completely amazed by this museum's exhibitions and skylight windows.
Hunt Nothern Lights in the City Center
If you are staying in the city center, the best place to see the northern lights is the beach of Arktikum museum. This beach park is on the banks of the Ounasjoki river.
Another magnificent place for aurora hunting is the top of Ounasvaara hill.
Best Restaurants in Rovaniemi
The laid-back, stylish atmosphere of Bar 21 works for me. The signature dish is the delicious homemade waffle.
The salmon is my favorite from the savory choices and there's no way I'll visit without getting the cloudberry waffle as a desert here.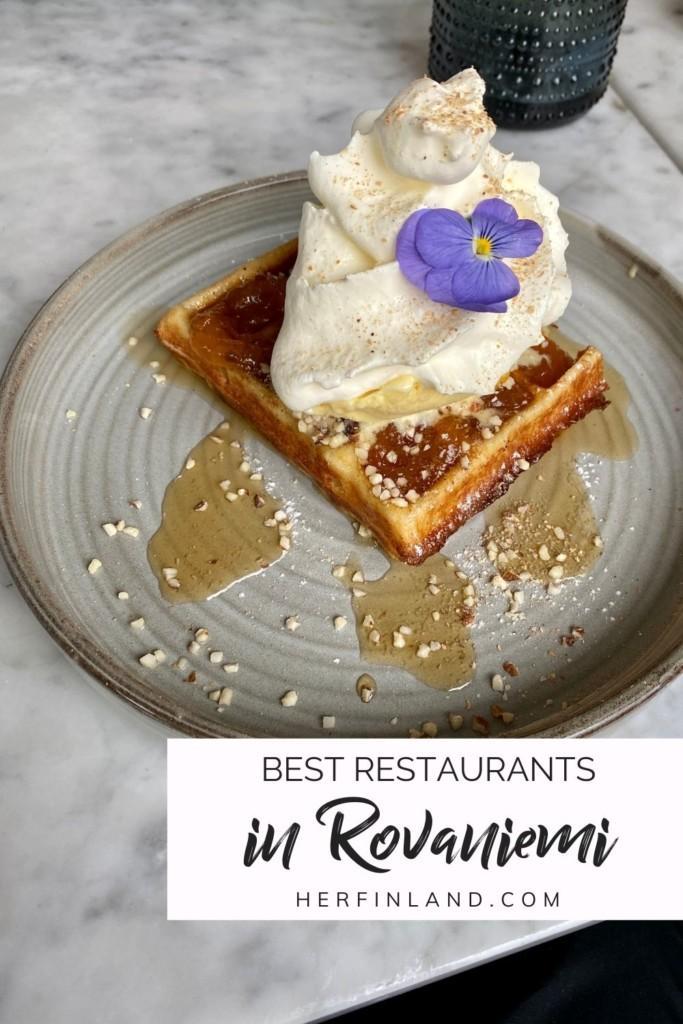 Bar 21 is also a great place to have drinks and start your evening.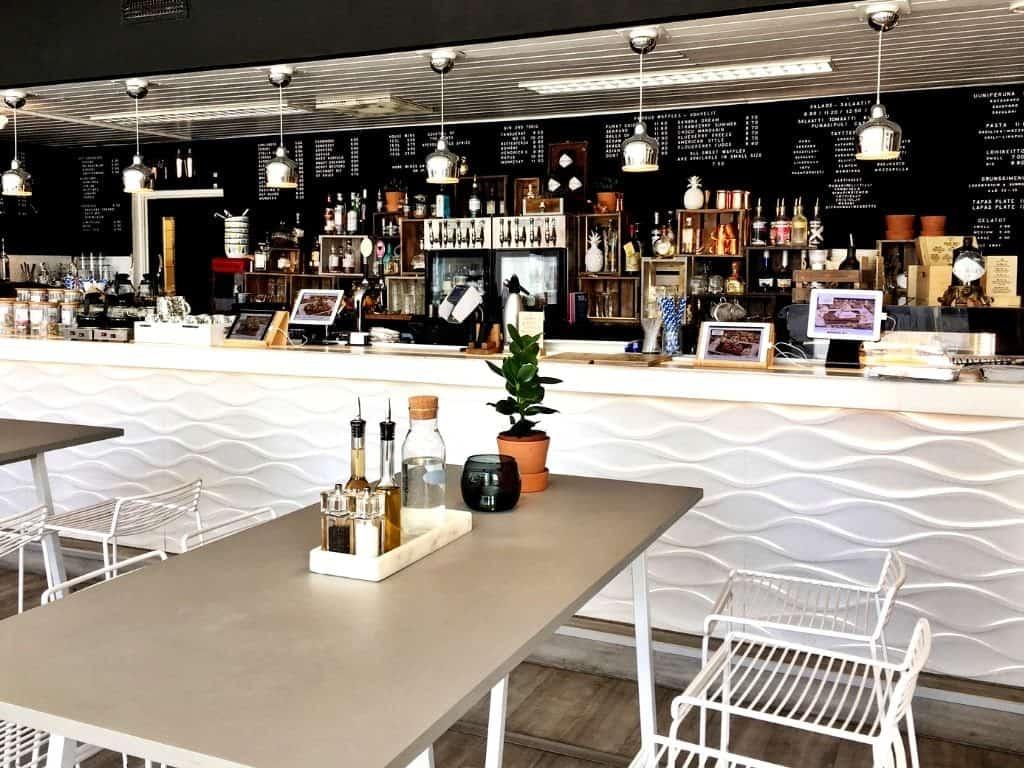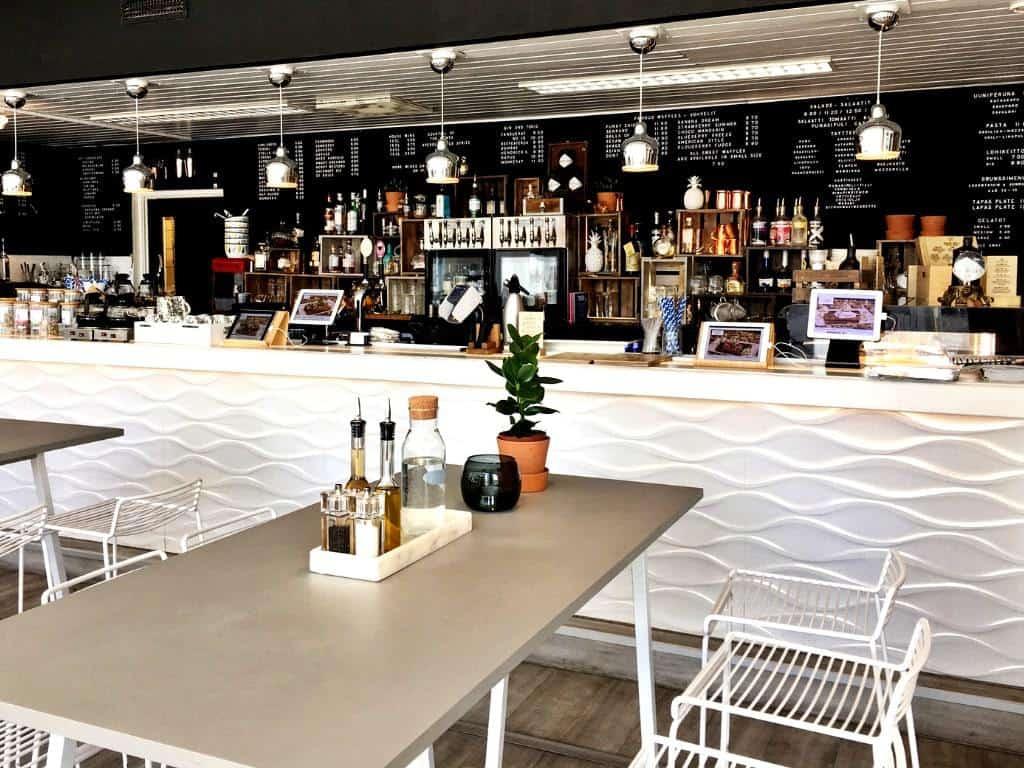 The cool Bar 21 and their yummy waffles.
Enjoy juicy burgers and local flair at Kauppayhtiö. A peculiar mix of a shop and restaurant.
Dine at Nili. What a romantic experience with a Lappish twist! Crazy good food with authentic arctic flavors. This restaurant is often full, so remember to book a table in advance.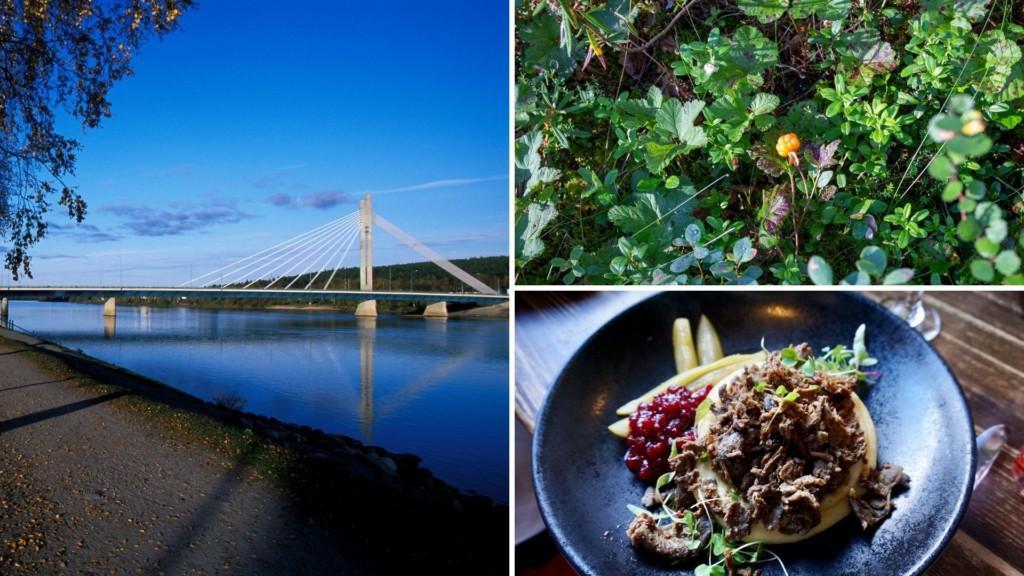 Another lunch and dinner restaurant you should visit is Gustav. This place is relaxed and chic at the same time.
The food is excellent and the service is lovely. Remember to book your table in advance for dinner.
My friends also recommend the lunch at Korundi and Roka Kitchen and Bistro.
Grab the free kit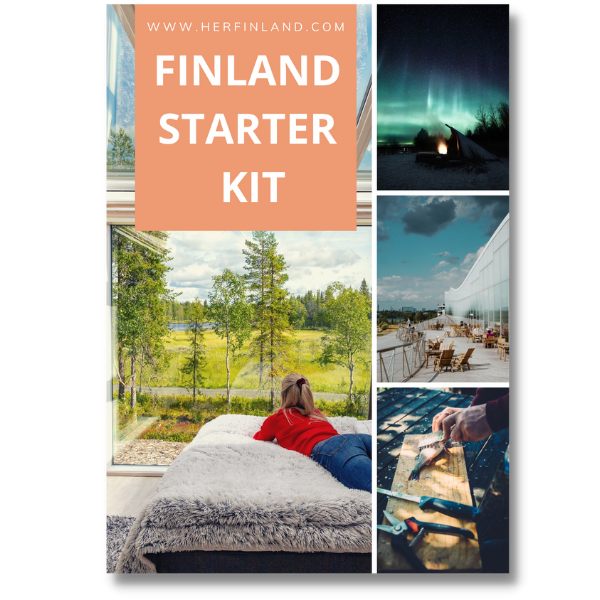 Best Hotels in Rovaniemi
In the city center, I can recommend Arctic Light Hotel and Sokos Hotel Vaakuna for their excellent customer service, delicious breakfasts, and lovely rooms.
The breakfast at Arctic Light Hotel is so fabulous that we sometimes just book it as a brunch and stuff our faces with the mouth-watering dishes until we can't really move. Luckily the comfy sofas of the lounge are not far. Remember to book in advance!
Sokos Hotel Vaakuna has a Christmas room available for booking around the year. The room's interior is warm and true to Finnish Christmas traditions. The Lappish and traditional Finnish dishes make the breakfast extraordinary. Taste the yummy pink porridge (vispipuuro in Finnish)!
FinNISH CONNECTION COLLECTION 🇫🇮
Finland-themed sweaters and accessories made-to-order. 🧡 Worldwide shipping.
Snowman World Glass Resort is a wonderful place for families and hunters of the northern lights. The spacious, modern huts with glass roof are made for aurora gazing. Each hut has a sauna and an outdoor hot tub!
Locals rent a huge amount of flats and houses in Rovaniemi region. They sell out fast in peak season so remember to book early!
Most of the flats and houses are on display at Booking.com
On Airbnb you can find a smaller selection but the prices are a bit cheaper, especially if you are an early bird.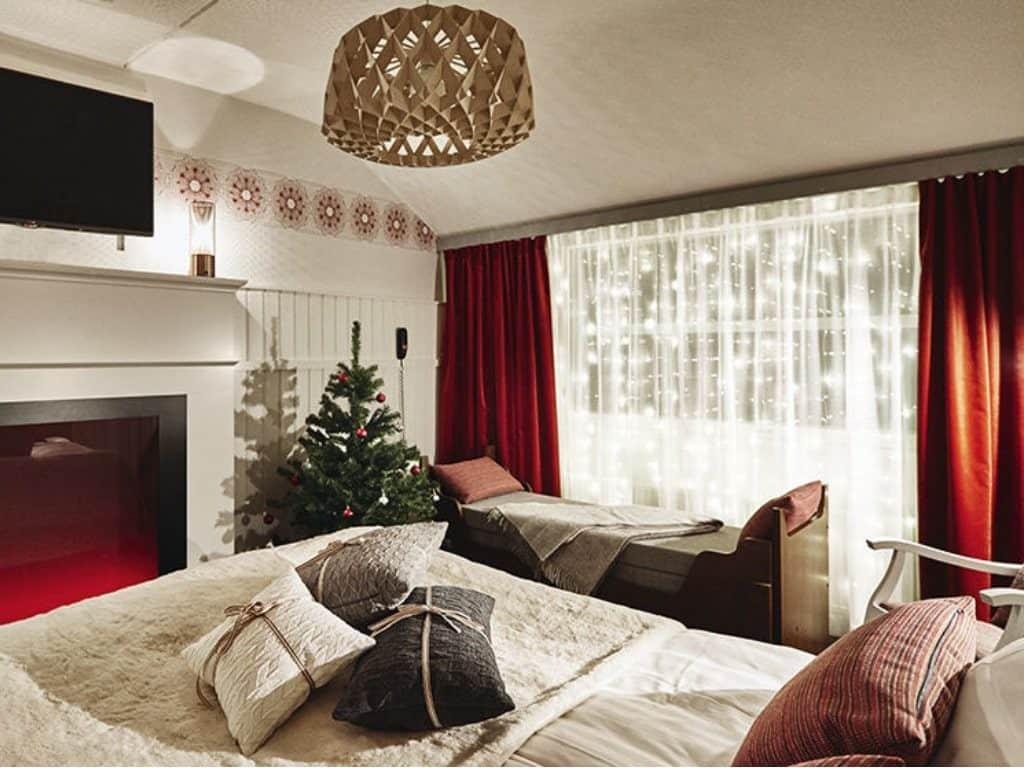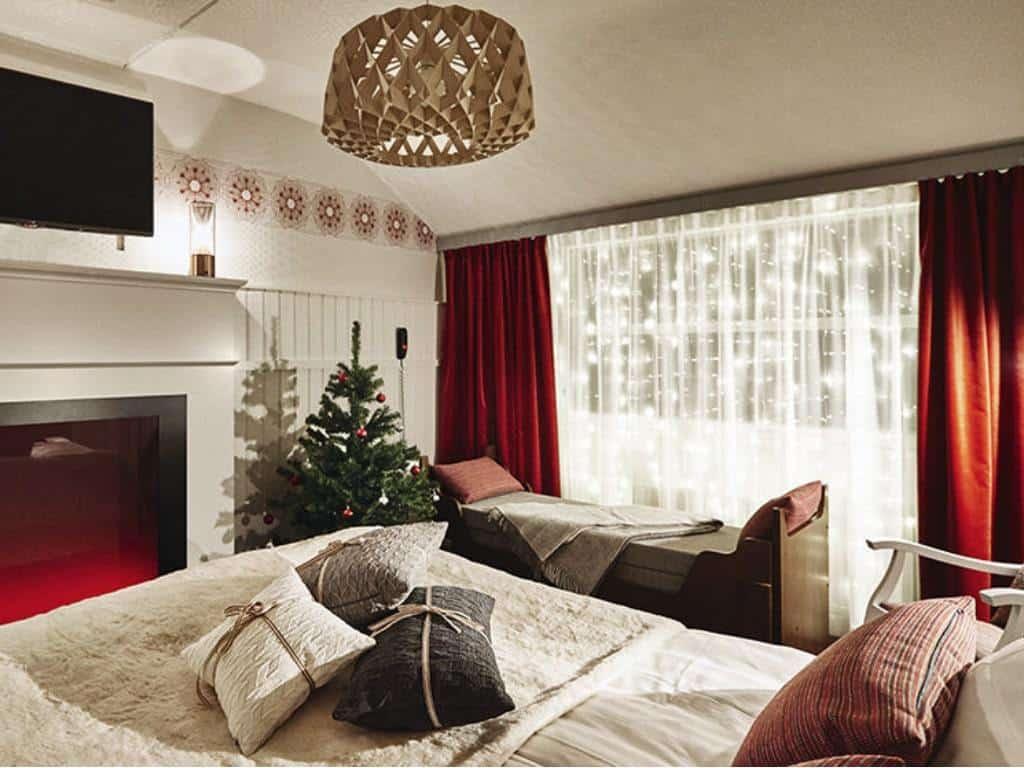 The Christmas room of Sokos Hotel Vaakuna. Photo credits: Sokos Hotel Vaakuna.
I start drooling when I think about the breakfast of Arctic Light Hotel.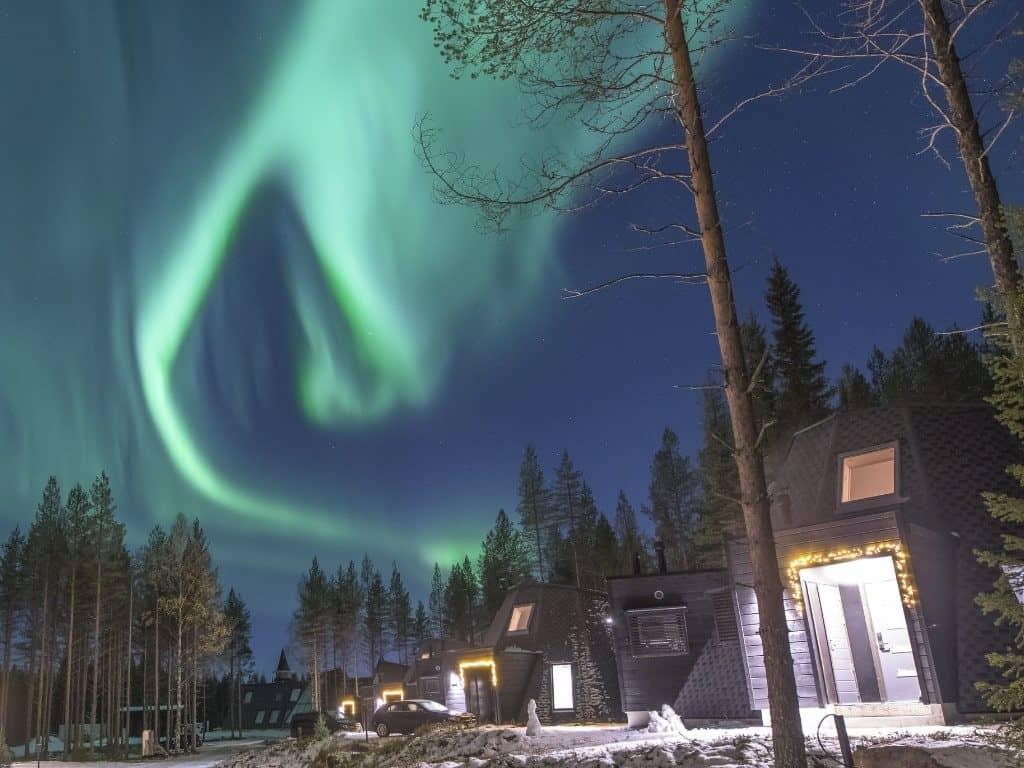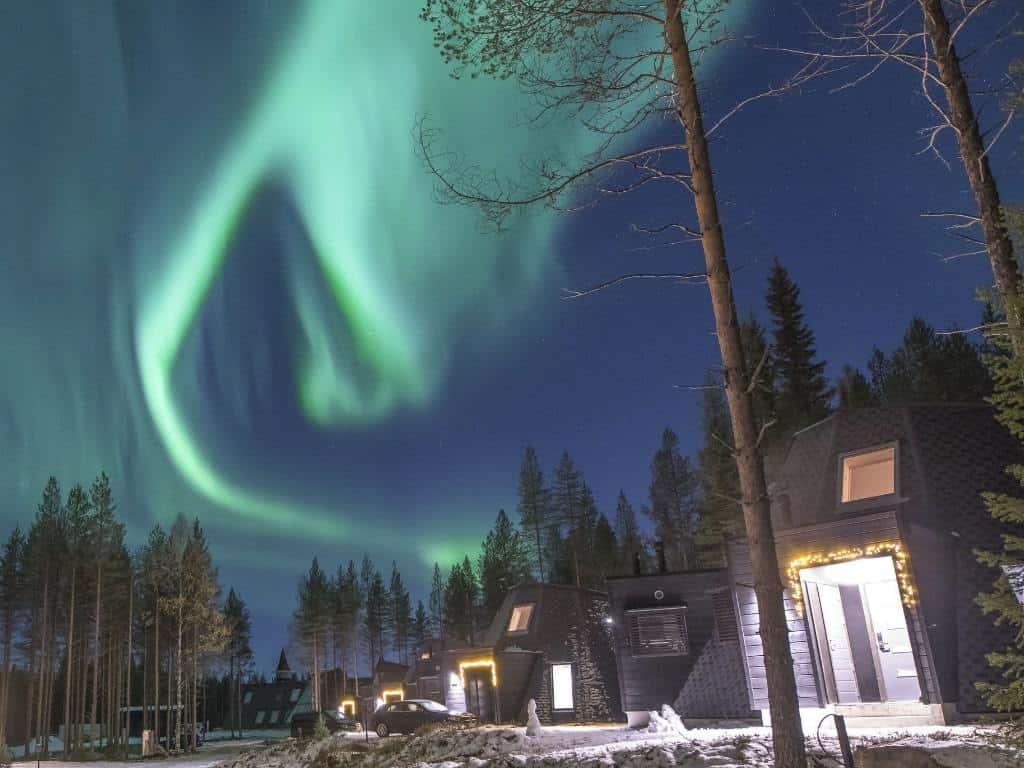 Each hut in Snowman World Glass Resort has a sauna and outdoor hot tub! Photo credits: Snowman World.
Three Things to Do near Rovaniemi
Should you rent a car on your Rovaniemi holiday to do more? I have good news, a car is not necessary but of course it makes life easier because you're not depending on timetables.
You can visit these three cool destinations by bus from Rovaniemi.
Make a Day Trip to Pyhä-Luosto National Park
I live for the outdoors, so my top recommendation is hands down Pyhä-Luosto National Park.
This National Park is situated 1,5 hours away from Rovaniemi and it is the starting point of the "fell Lapland", as we say in Finnish ("tunturi-Lappi", if you are learning Finnish).
This is the place to be to see the views. If I would do one day trip on my Rovaniemi holiday, this would be it, guys!
Check my helpful post about Pyhä Fell and why it makes the best day trip destination from Rovaniemi, in my opinion.
I've also included logistics advice on the post as transport is sometimes a real pain to figure out in a foreign county.
Visit Ranua Zoo
One hour away from Rovaniemi lies the nature-like Ranua Zoo, which is specialized in Arctic fauna. It's nothing like a typical zoo because it is literally in the middle of a forest!
This zoo is super popular among Finnish families because it has the only polar bears living in Finland.
Ice Float next to Icebreaker Sampo
Would you like to float in icy Baltic Sea? Yup, seriously, you can do that!
Ttravel two hours away from Rovaniemi to Kemi and visit the mighty icebreaker Sampo. There's a tour so all you need to do is to book your ticket and hop on a bus.
Are you going to visit Rovaniemi and what else would you like to know about the town? Let me know in the comments below!
Looking for more information about Lapland? Check these other posts: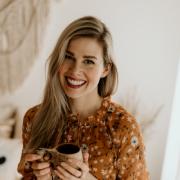 About Varpu
I'm the founder of Her Finland. I love cultural tidbits, aha moments, Finnish folklore, and cinnamon buns. My newest interest is learning bird songs. Read more about me..