Put your pain au chocolat or Lucky Charms aside, here comes Finnish breakfast!
What are Finns eating at breakfast? The most significant difference between Finnish and many other breakfasts is that Finns rarely eat anything especially sweet, like pastries or sugary cereals, in the morning time.
I am a legitimate brekkie junkie and thus guiding you through the Finnish preferences. Let's go!
Psst… Follow me on Instagram and add instantly more Finland to your life!
Näytä tämä julkaisu Instagramissa.
Drinks at Traditional Finnish Breakfast
As Finns are the biggest consumers of coffee in the world, it doesn't come as a surprise that many of us start our day with a cup of joe. Most likely it is filter coffee, enjoyed black or with milk. Some add also sugar.
Finns have a taste for a particular, soft, round-flavored coffee and that's why we so often complain (by ourselves, never in public) about lousy coffee when abroad. Children usually have milk or hot chocolate in the morning time. If you would like to learn more about unique Finnish drinks, I have written a whole article on them.
The food at Traditional Finnish Breakfast
Porridge has been the backbone of Finnish breakfast since, well, forever. Finnish oatmeal is delicious.
Finnish porridge can be made with milk or water, and both versions are tasty. The key is to use the stove, not the microwave to get the perfect structure and soft flavor.
Though it sounds a bit boring, I recommend trying porridge when visiting Finland. At least I can taste the difference. Just add a spoonful of jam, fresh berries or a slice of butter with sugar on top and enjoy.
Another classic is rye bread. At breakfast, Finns make rye sandwiches which include butter, cheese and a slice of cold cut.
Vegetables are not mandatory, but usually, we throw a couple of pieces of tomato or cucumber to make us feel we are eating a well-balanced meal.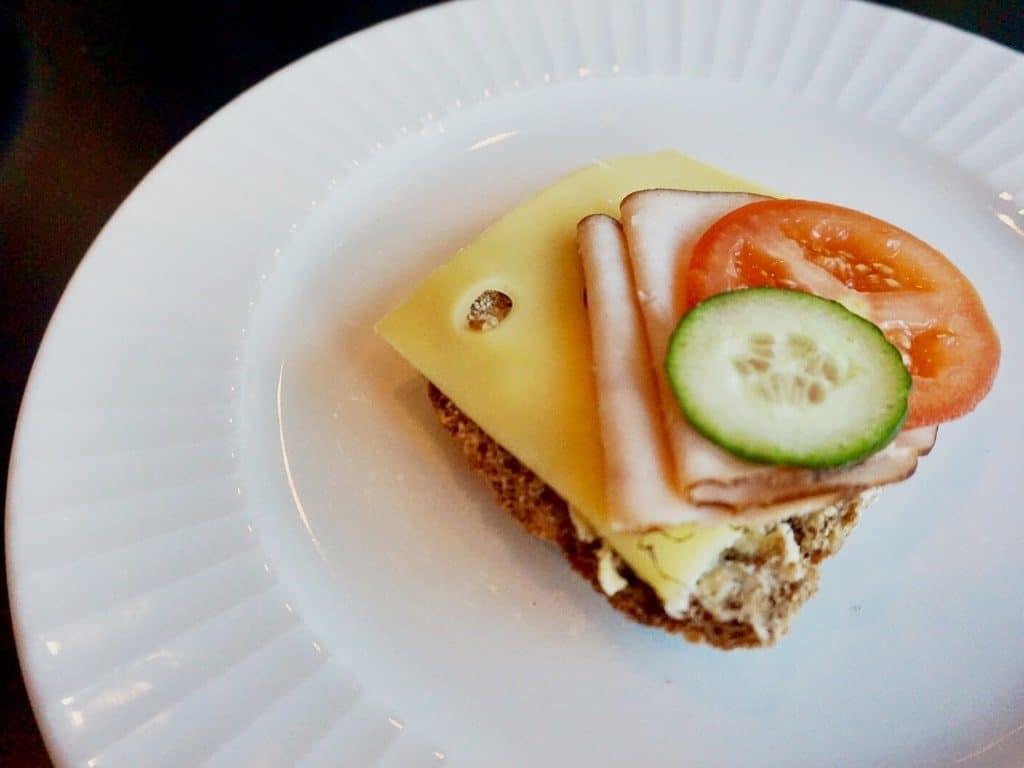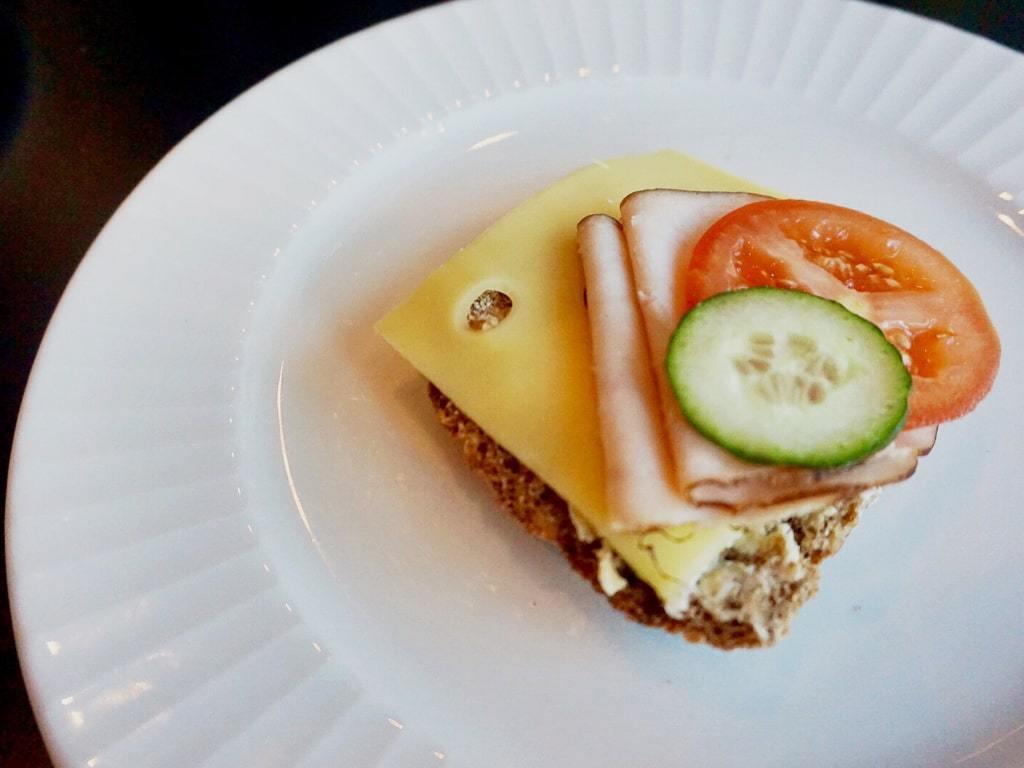 Another morning favorite is a Karelian pie. This traditional pastry has rye crust and thick rice porridge inside. I know it sounds weird, but it is a mouth-watering savory treat.
It is the most common snack in Finland, sold round-the-clock in shops and gas stations. Both adults and children love it.
You can eat a Karelian pie as it is or with toppings. The most common topping is egg-butter mash, but you can find gourmet level Karelian pies with smoked salmon or reindeer in cafés.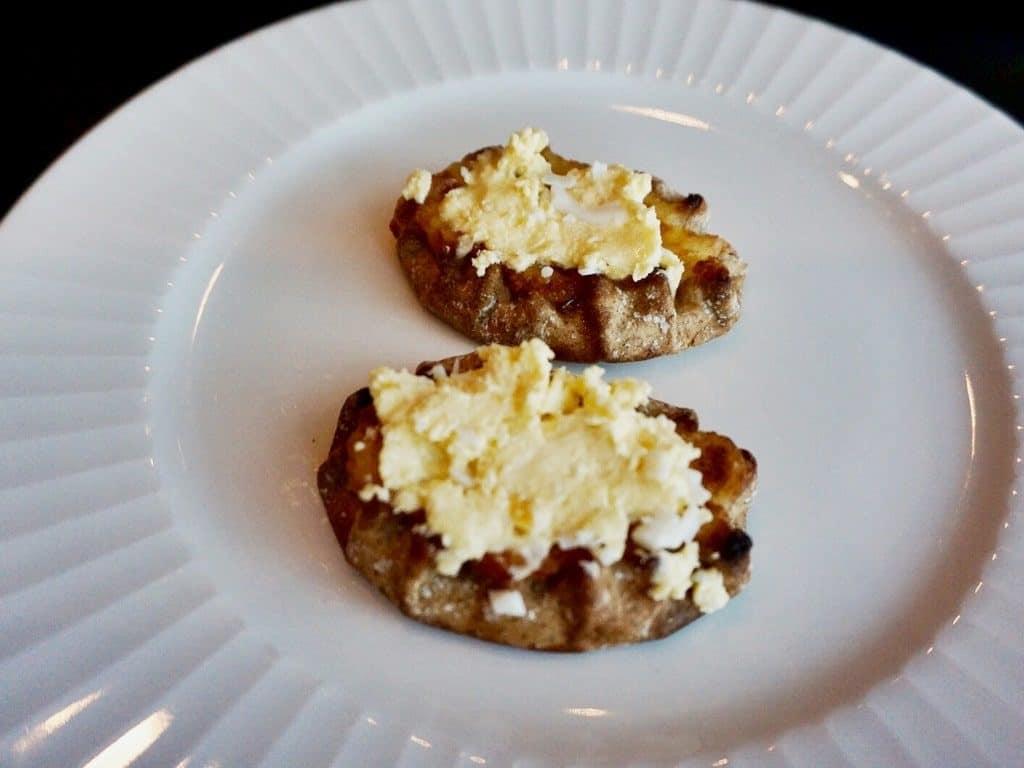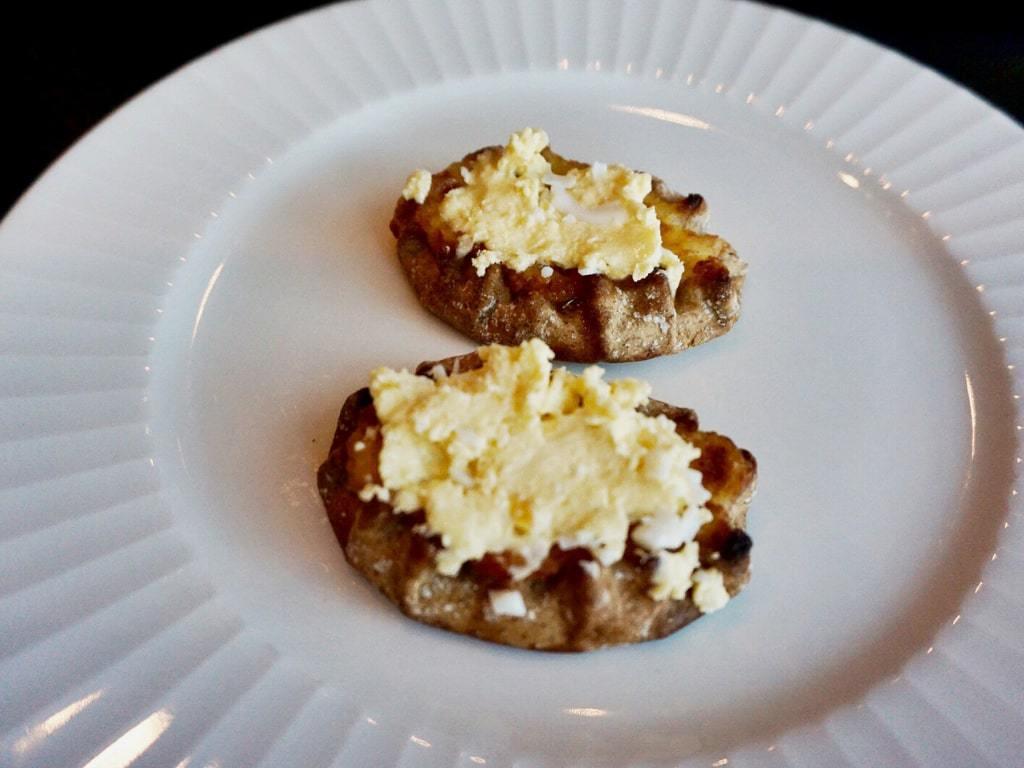 Typical Finnish Breakfast the Modern Way
Breakfast in Finland is not a serious institution for Finns. In cities, breakfast and brunch trends (e.g., shakshouka & turmeric latte) are visible.
Brekkie meetings have become a norm in business and between friends. In the countryside, breakfasts tend to be more traditional and always eaten at home.
Young, busy people opt for a smoothie with Finnish berries, quark or natural yogurt, seasoned with flax seeds and other nutritious little things.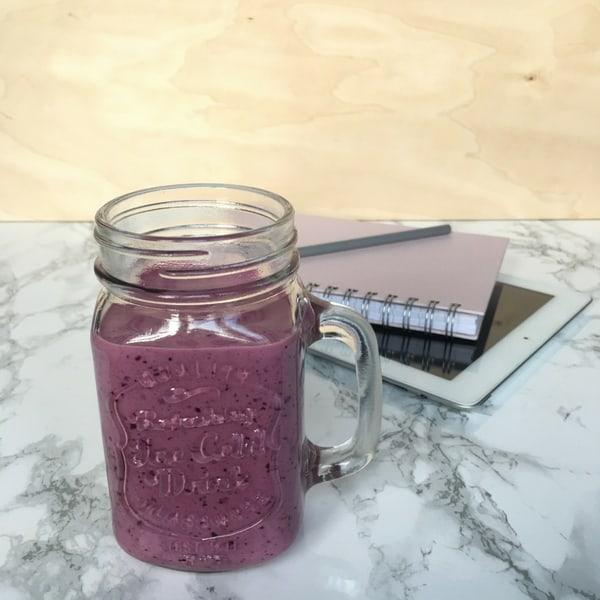 I would say that we Finns are health-conscious, thanks to media and professionals who keep this topic in the limelight.
Most of us know that eating breakfast is a scientifically proven part of a healthy lifestyle. However, it is not uncommon that some of us skip breakfast completely.
Taking care of the nutrition of children has always been a huge priority in Finnish society. That's why Finnish kindergarten offers breakfast to all attending children.
As a bonus, this practice helps the weekday morning chaos of families all around Finland.
A Finnish Hotel Breakfast
Do you always take the same things at a hotel breakfast? Try something new when you are in Finland: eat your hotel breakfast like a local!
This is such a fun activity with your goofy sweetie or kids. Prepare one dish for everybody to taste (because you don't want any extra left-overs) and get ready to discover some new flavors!
What you need for a Finnish style hotel breakfast
A Karelian pie with mashed butter & egg.
Local bread (rye bread if you want to be super Finnish!) with savory toppings: butter, cold cuts, cheese, and veggies.
Porridge with a little scoop of butter, sugar sprinkled on top. Let the butter melt in the middle.
Finnish coffee with milk.
Voila! The table is served with very traditional Finnish favorites.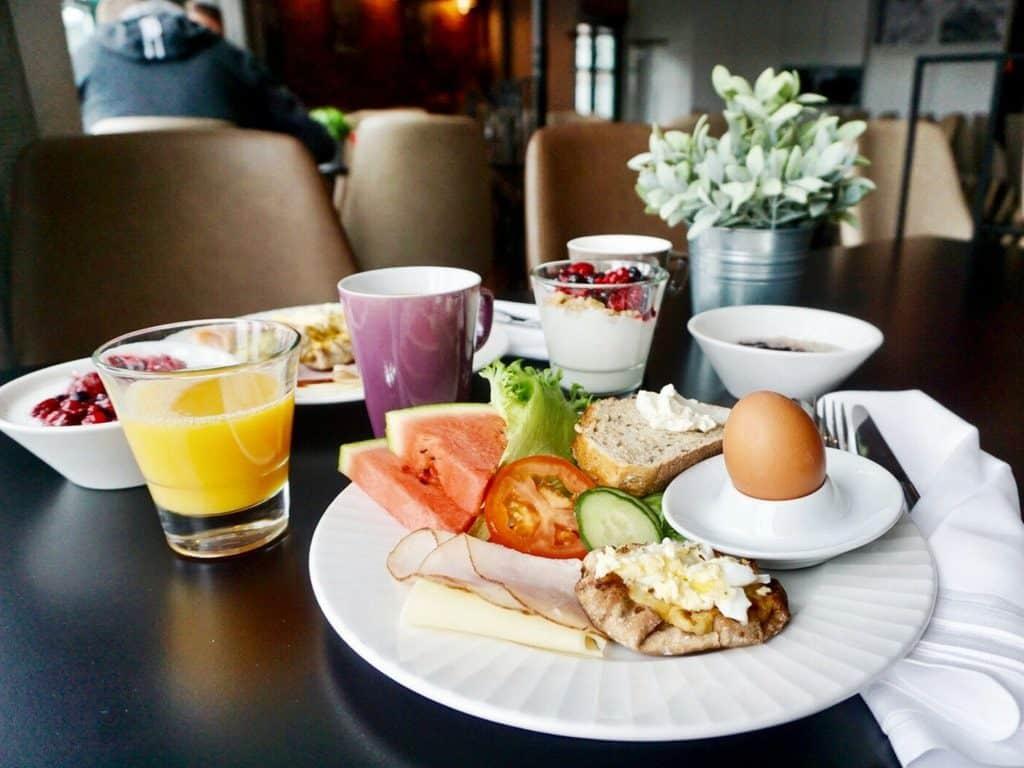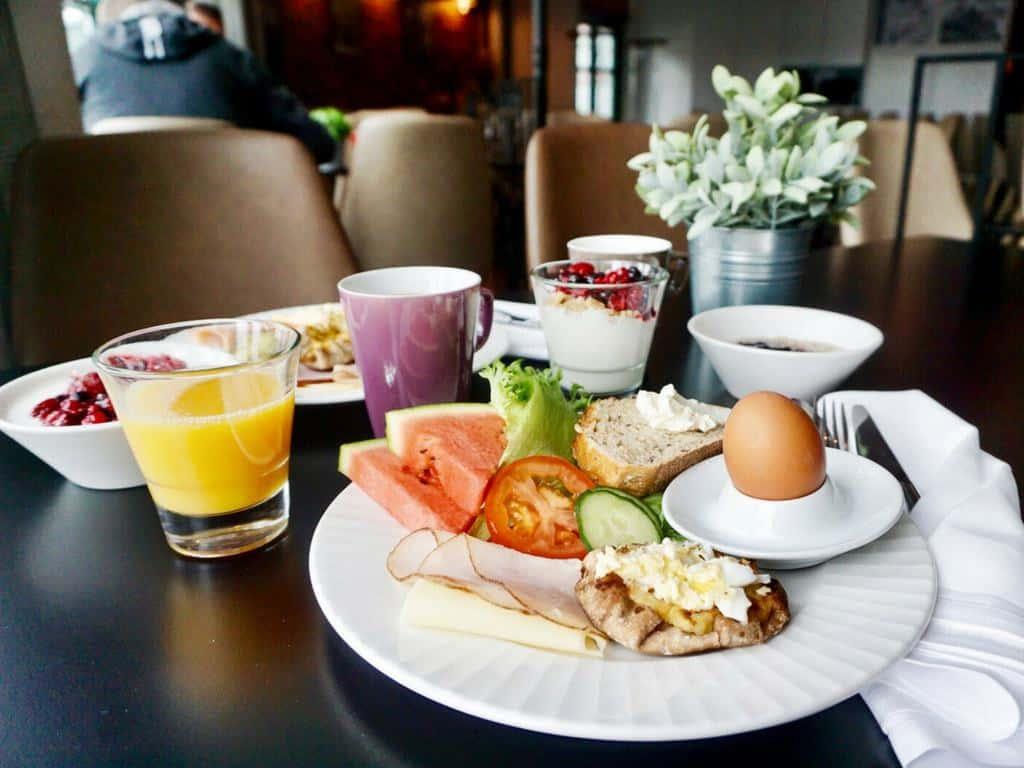 Dear reader, what is your favorite breakfast food and why? Let me know in the comment box!
Looking for more information about Finnish food and Finnish recipes? Check out some of my other posts:
Finnish baking magic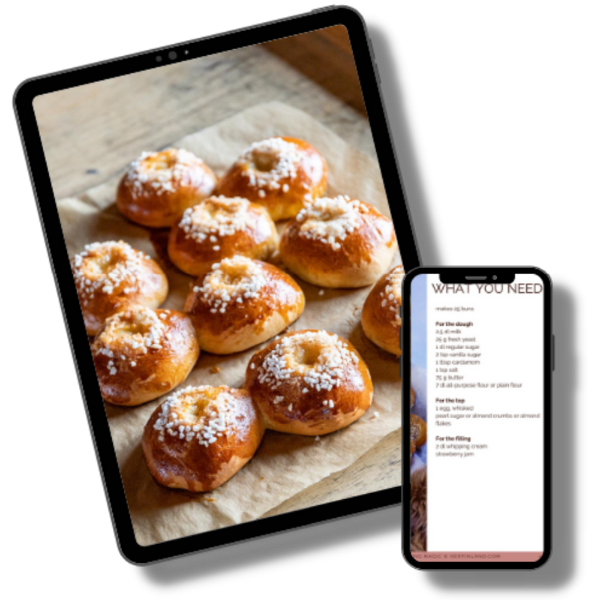 My praised Finnish Baking Magic eCookbook & bonus videos Recreate Finnish bakes in your own kitchen hassle-free!⭐⭐⭐⭐⭐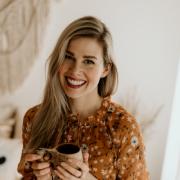 About Varpu
I'm the founder of Her Finland. I love cultural tidbits, aha moments, Finnish folklore, and cinnamon buns. My newest interest is learning bird songs. Read more about me..