Finland is a country that has captured so many hearts with its enchanting nature, culture, and society.
With Finland being ranked as "the happiest country" in the world, and the Finnish language gaining attention from language-learners, this country has really grown in popularity.
Seeing this rising interest in my home country made me curious. I became interested in knowing how my Her Finland community came to know Finland.
So I asked them these questions "How did you meet Finland? What is your Finnish dream?"
And wow, I received hundreds of responses from this amazing community.
You can download the FREE ebook "A Collection of Finland Stories" below & read all of these inspiring stories.

In this blog, I am only sharing some excerpts from a handful of those stories that have been shared in the ebook. So, let's take a step into the authentic stories of how people fell in love with Finland.
Here's what our stories will be covering today:
Get to know the finns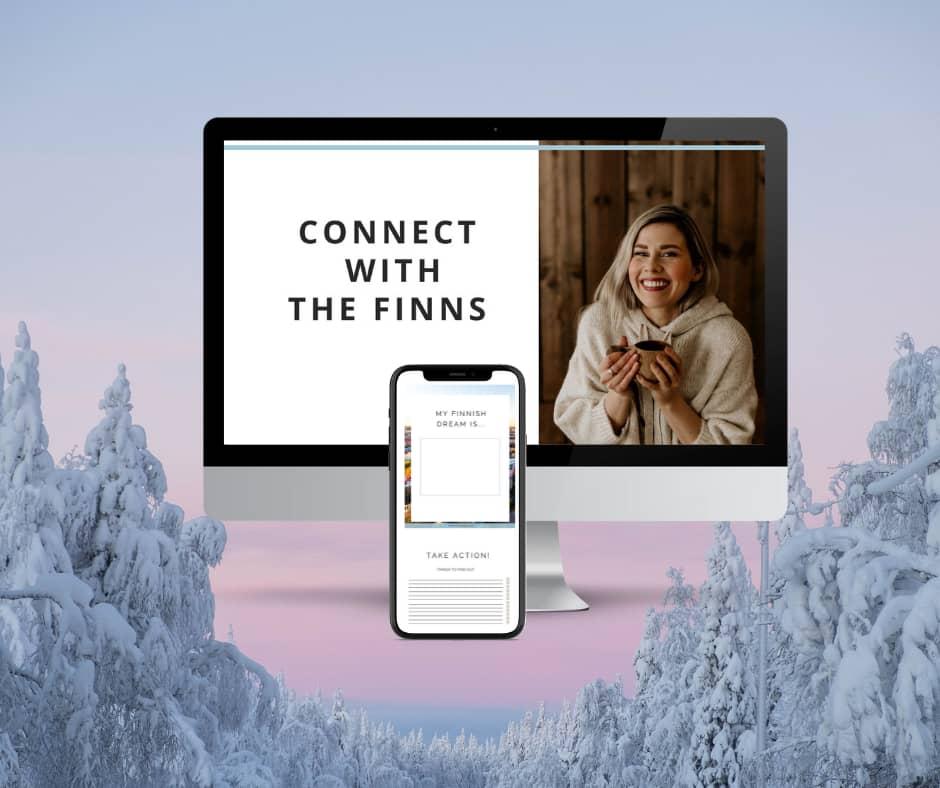 Join my free cultural class and avoid the culture shock when you are in Finland. ⭐⭐⭐⭐⭐
Why Visit Finland
To Uncover Your Family Roots
What better reason to travel to Finland than to explore your family tree? Some have found a love for Finland based on their heritage or traditions passed down through generations. Take a peek into the stories about family Finnish roots.
*****
"My maternal grandparents moved to Canada from Finland. I grew up knowing I had roots in Finland. However it's only been the last few years I have started exploring more about it.
The more I have learned the more I have understood aspects of my personality and who I am. Even though you would think that with one set of grandparents from Finland and the other being from England I am 50% of each I have realised this is not accurate.
I am probably way more Finnish than 50%. In terms of my personality, how I view the world around me and how I think, I am probably very Finnish."
*****
"We first came across Finland doing family research on my fathers fathers side of the family. My grandfather was adopted so my father promised him before he died that we would find his family's roots. We found my Grandfather's Grandfather's Australian Citizenship papers about 20 years ago which listed he was from Abo Finland.
He was a sailor that jumped ship in Sydney, New South Wales, after that it was a very long complicated search to try and find his family in Finland. Finally, 4 years ago in 2017 thanks to 2 very special Family Researchers, my father and I travelled to Finland to visit our family farms in Ylane, Mynamaki & Laitila.
We also met a long distance cousin who had absolutely no idea that we even existed. We are hoping that travel will be possible in the near future as my father is now 84 and hopes he will be able to go back to Finland before he can't travel anymore.
I love everything about Finland and am slowly learning the language.
-Bindi from Toodyay Western Australia."
*****
"During those summer days friends & relatives would stop by and start speaking Finnish and share laughs. My mother tried to teach me and my sisters the language but I was too stubborn to appreciate it.
Fast forward thirty years. I am now an academic economist and I get an invitation to teach a course in Helsinki. I jump at the chance. My mother and sisters agree to meet me later in Vassa to meet relatives. The time in Helsinki is simply wonderful! But even more fascinating is the train ride up to Vassa.
The scenery is breathtaking. Once in Vassa we meet up with relative after relative, all of them so warm and welcoming."
*****
"I was raised with the knowledge that my great-grandparents moved to the United States from Finland. We were taught many Finnish customs. I grew up on the land next to where they homesteaded.
As I grew up I became more interested in my Finnish roots, especially after my grandmother died a few years ago. In 2019, I traveled to Finland with my daughters. We visited Hanko where my great-grandma left from to go to the USA. We visited Siikainen where my family lived.
We visited their homes that are still there. I walked in the church where they were married. The trip was life changing for me. I always felt like I had missing pieces to me. I now feel complete."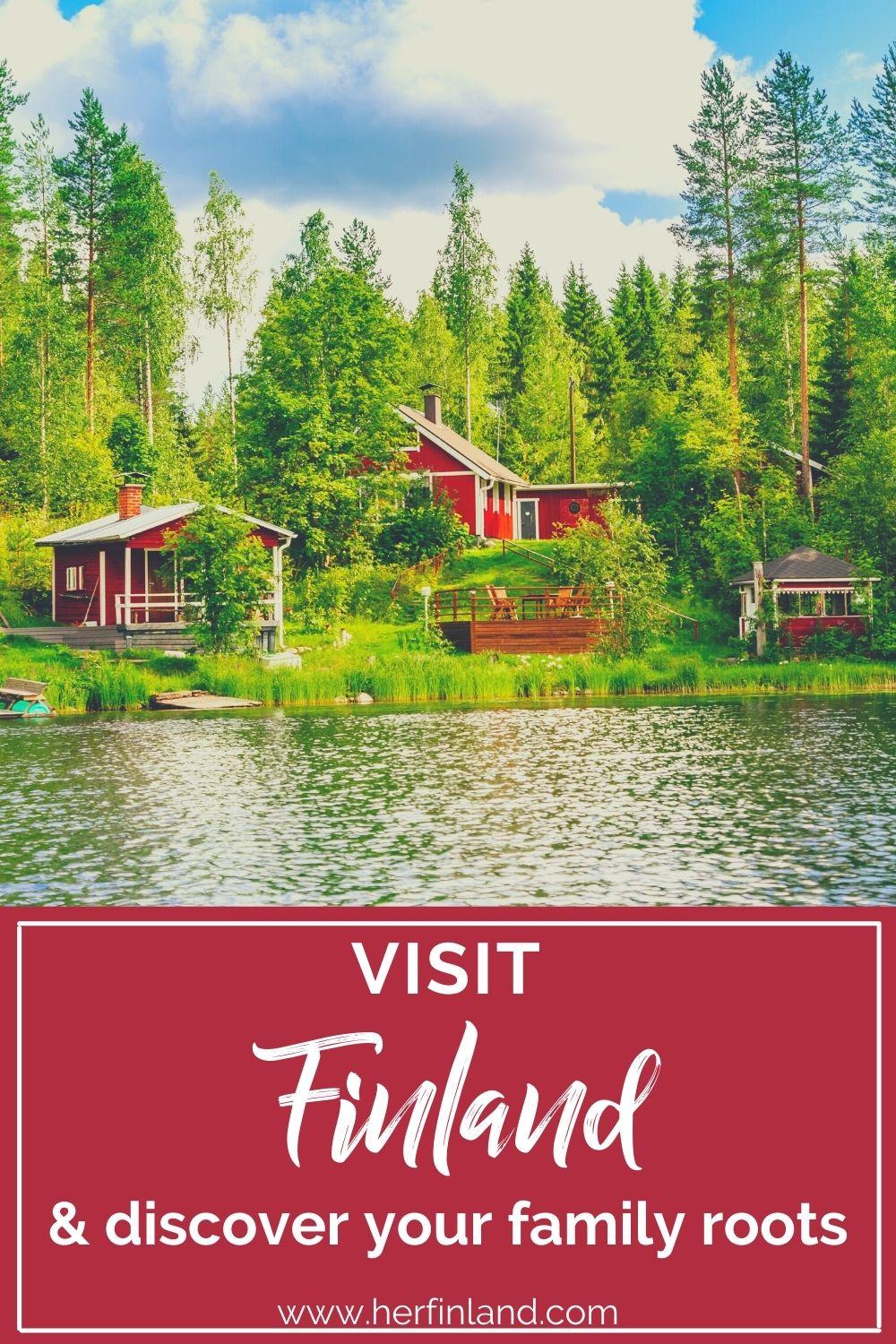 To Find New Possibilities
A new country often means a fresh start for so many people. Here is what people were searching for when they came to Finland.
*****
"I moved to Finland for love, of freedom, of new experiences, of nature. I can't wait to come back, my dream is to build my own summer cabin. Deep in the forest, next to a lake."
*****
"Last year after the first lockdown in London I wanted to escape the city and be close to nature. I read Finland was the happiest country in the world and has so many national parks.
I love hiking so it was exactly what I needed. I booked a one way ticket and decided to volunteer in house construction in the middle of the forest in Vaivio for a month. It was a real reset for myself after working from home on my laptop for so long.
Then I traveled for 2 months to Kuusamo, Rovaniemi, Utsjoki, Oulu. I found [more] volunteer work in Aland. I really fell in love with the country's landscapes, the Finnish mindset and sauna. I went back to England and started to apply for jobs in Finland in December."
*****
"I love travelling and exploring new cultures and languages and had already been abroad once for a longer time in high school.
The thought of spending 5 months in the Lapland winter snow, in the deep forest running across reindeer and getting to know new people made me instantly choose Finland. I do not regret it one bit. I can't even pinpoint one experience, but cuddling with baby huskies is definitely up there.
And I must say, picking blueberries was a highlight of my day. Finland just has amazing nature and you truly spend a lot of time outdoors (fall though short was magnificent). And I do miss my saunas every week. "
*****
"I came to know and love Finland through the Rent-a-Finn program and it changed my life (quite literally!).
I travelled to Finland for the first time and enjoyed myself so much, getting to immerse myself in Finnish culture and spending time with my lovely host and her family.
I enjoyed it so much that I'm planning to come to Finland this year to do an internship with my host after I graduate from University in Singapore."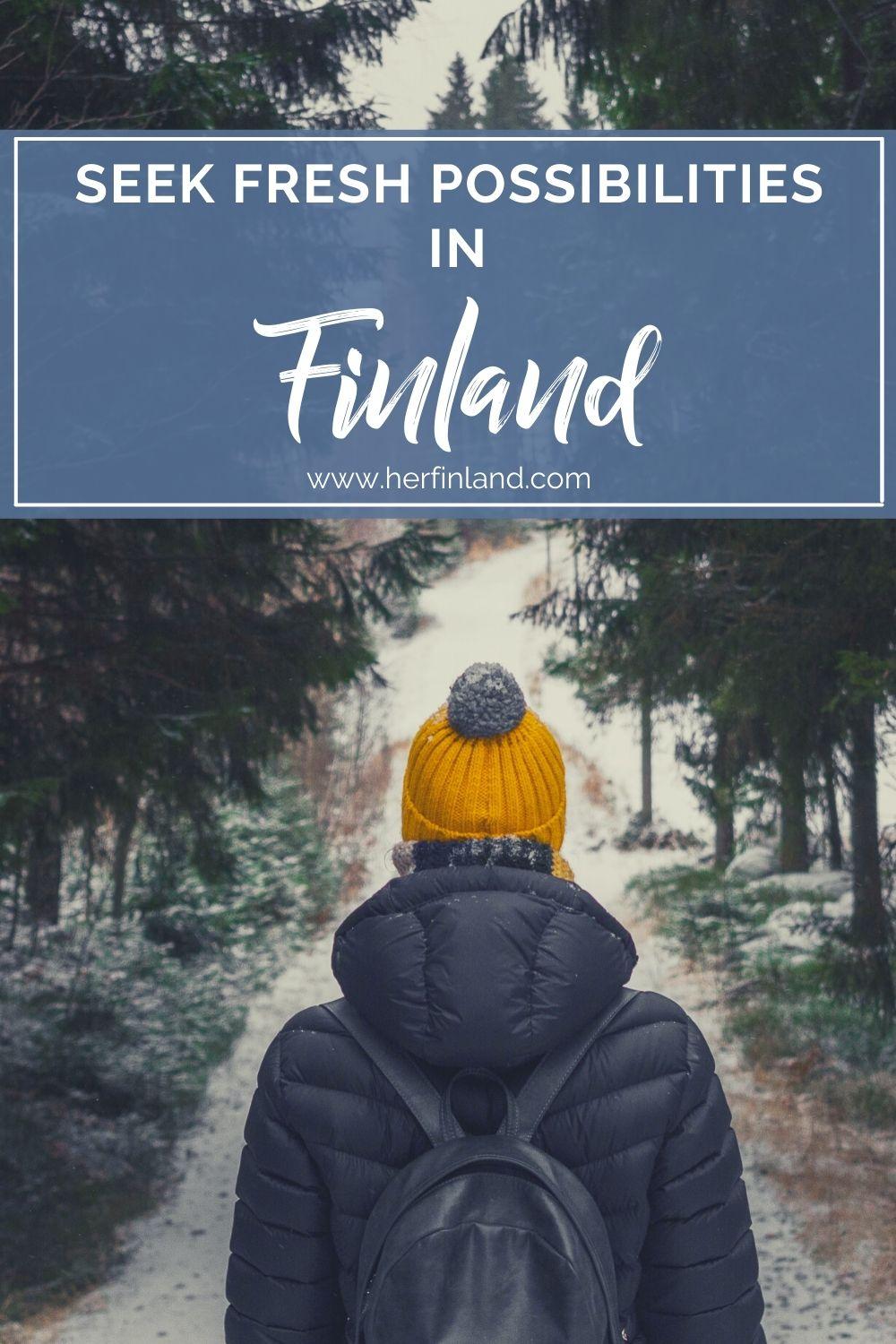 For Love
Come to Finland for love, and stay for so much more. Through long distance or moving from country to country, these couples had love as their driving force for coming to Finland.
*****
"I first came across Finland, when I did a semester abroad in Germany in 2012 and met some Finns! I ended up becoming very close to one of them and about a month after our exchange ended, I traveled to Finland to visit him.
I still remember the feeling, when I was sitting in the plane looking at Helsinki by night. It was such a pretty view and I felt super crazy for travelling from Denmark to Helsinki, for a guy I met just 6 months earlier. I moved in with him in Finland a year later and today he's my husband!
We're currently living in Denmark and have done so for the last 6,5 years, but before 2021 ends, we will move to Finland again. Hopefully that move will improve my Finnish language a lot."
*****
"Affairs of the heart ❤️ My girl (English) met a boy (Finnish) playing an online game, it was love at first 'play'! Not knowing anything about this fine Finn nor that he was a fine Finn, my girl camped out in the game-room for a few days awaiting the return of her knightly destiny.
Needless to say he returned to the scene and affairs of the heart began, giving rise to our family's romance of all things Finnish ❤️ It's 12 years later now, the fine Finnish gentleman married my darling English damsel 6 years ago, we celebrated in fabulous Finnish style with all the traditional trimmings.
The land of a thousand shining lakes is in our hearts forever❤️ beautifully embedded in our memories and our dreams of a fine future❤️"
*****
"I moved here to Helsinki recently with my Finnish partner after over nine years of living together in London and deciding we wanted a better quality of life, and more opportunities for creative work for both of us here.
As a photographer I love the light and the big skies here, the nature and the abundance of creativity, design and culture.
This winter the snow and ice has been particularly magical, reminding me of childhood winters where I grew up on the North Sea coast, as London winters are so dull, the sky, the ground and the buildings are all so grey there!"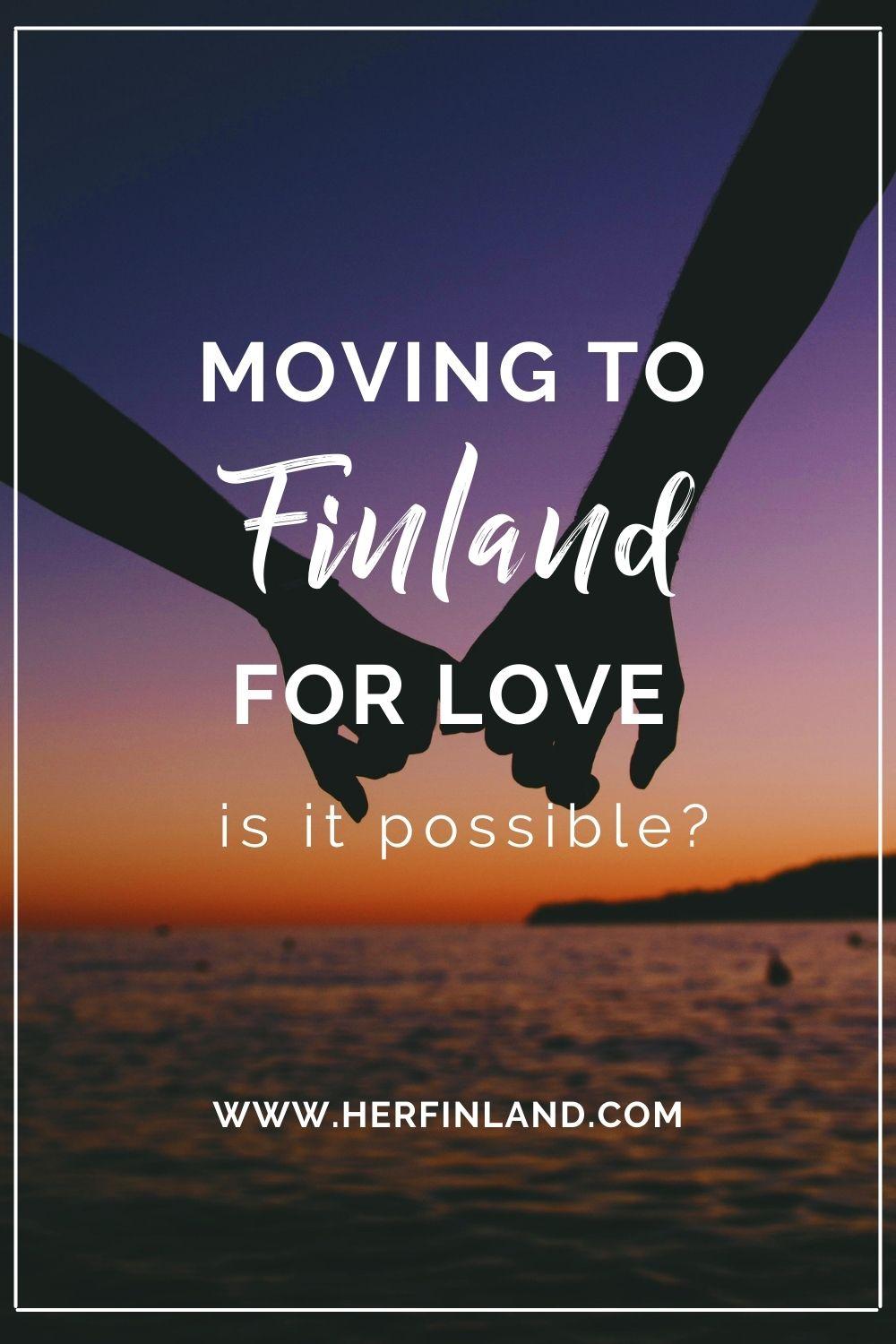 What's so special about Finland?
Culture and Food
Popular foods in Finland, like salmiakki and rye bread, are either a hit or miss with most visitors. On the other hand, anyone can almost always relate and appreciate some aspect of Finnish culture. Here are some of the special culture and food moments that make people love Finland.
*****
"Visited Helsinki for a long weekend and fell in love with the sauna and sea experience on an island in the Archipelago. Also fell in love with liquorice ice cream, and I don't normally like liquorice!!
Love the people and now seem to be finding them popping up everywhere as the inventors of things we love.
We want to explore the food more too and, finally, now that we don't have a home in any country permanently, we want to live there and experience it more, for a part of every year! At least a month."
*****
"I ended up volunteering on a biodynamic farm in Finland. I stayed there for 3 months and Finns proved true to their stereotype – kind, mature, honest, and respectful of everyone's personal space (this was most obvious in lines outside literally any bus or in any of the shops).
The integration of homes with the surrounding nature (where I stayed) was absolutely stunning. Forests everywhere. Lakes everywhere. Moomin mugs everywhere!
And don't get me started on the simple brilliance of the dish-drying cabinets! I feel there is much more to experience in Finland and I am determined to visit again."
*****
"My introduction to Finland was in 1990 when we hosted a young Finnish exchange student in our home in northern NSW Australia.
Fast forward a number of years and an invite to her wedding arrived. Of course we accepted and with great excitement packed up our 4 children (under the age of 8) and off we headed.
I fell in love the minute we landed in Helsinki ! Now 23 years later, I now have 10 or is it 11 trips to Finland under my belt. Each trip reveals something new, and I never want to leave.
All seasons are just as beautiful as each other, the people, the customs, the food, the scenery … are all amazing."
*****
"Soon I realized that Finnish people are very sensitive, authentic and transparent, that you need a really strong character to survive and enjoy those long and dark winters and I really admire that.
I am so proud of being able to say that I have a great Finnish family and for that reason Finland will be my second home from now on.
I will always keep those months in my heart, the landscapes, the silence, the forest smell, the pristine lakes, those memories make me feel calm and renewed in my 20 million people city."
*****
"I live in Australia and have always been fascinated with climates with snow and ice so different to my own experience.
So while my husband attended his conference I explored Helsinki by foot, tram and bus for a whole week! I loved the architecture, design shops, history, churches, saunas, food, landscape, talking to people, Moomin cafe and the list goes on."
*****
"This is my love letter to you Finland, the country of my first travels and first big dreams; you taught me to appreciate beauty, sincere people, values, culture and the language but most of all, you showed me how to love life.
Finland, I forever love you and am so looking forward to returning to you, to continue our adventures together. I would be honoured to move to you, to speak the language fluently so that I can further discover the beauty of your culture and your people.
I would love to complete my studies in you and to get to know the experts in my field of interest. Dearest Finland, I am not done with you yet, and I sincerely hope that our relationship will be long-lasting."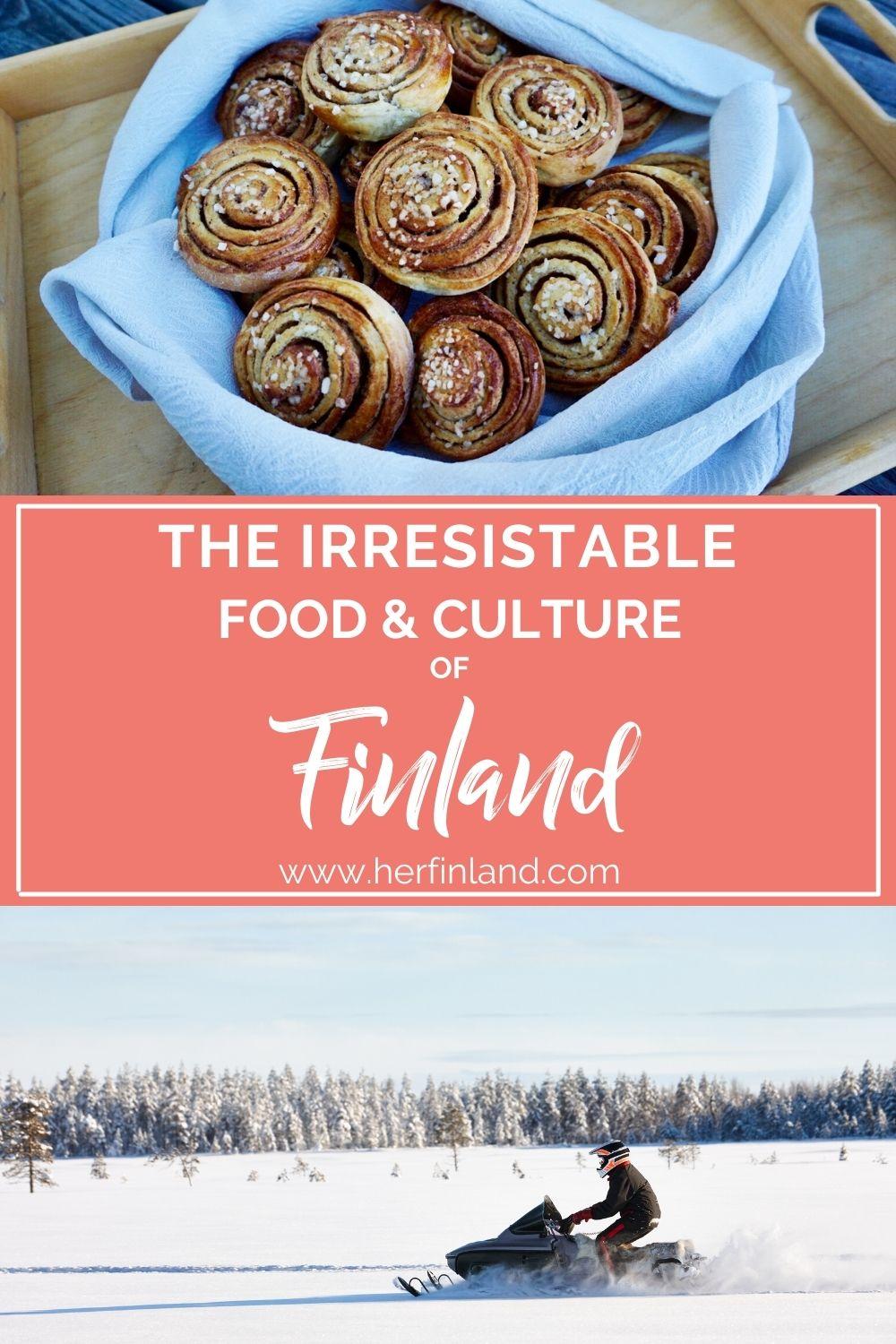 Nature
Even if you've never visited Finland, I'm sure you've seen the picturesque photos of snowy Lapland, reflective lakes, and magical forests. You'll understand once you read these stories the powerful pull of Finnish nature.
*****
"Why do I love Finland so much?… The forests, neverending lakes, the ppl who are so silently curious of visitors lol, the lovely country architecture, the history full of sisu war heros and the language l am trying to learn but is a difficult mountain to climb cuz im not around the sights and sounds of Finland.
Wait for me Finland, I'm coming…. I love you ❤️"
*****
"I was there, standing right at the Arctic Circle, still not quite sure if this is real. I was impressed by nature, I loved that pink painted sky, white trees and spectacular views.
Not to mention all the arctic adventures I had. It was all I imagined and so much more. I couldn't get it out of my mind. Thinking about Lapland every day since then, I went back in January 2020, right before the world went crazy. Another amazing trip.
I was so grateful for the time up there, but my heart is longing for more than just one week of vacation. I would love to know so much more about this gorgeous place, it's people and culture."
*****
"Finland embodies a culture where taking care of the people is paramount, from the cradle to the grave.
I love the quietness of the country, the introspective nature of the culture that gives a soul time and space to breathe and to think and to be still. I crave this type of life.
The snow is another reason that I love Finland. My happiest days are those when it is snowing. I am sure that some Finns get tired of the snow, but it does not keep them inside like it does here. You go outside, you walk in the forest, you ski, you sit outside in the cold with a warm drink."
*****
"2018, Erasmus in Jyväskylä. I felt in love with Finland and Finnish nature without even realizing it.
Every day was just an excuse to go for a walk in the woods, by the lakes or watch the sunset. Feeling so close to nature gave me a sense of peace that I had never felt before, it was like belonging there.
And Finns are so nice, polite, humble. It came naturally to want to get to know them better.
Looking forward to going to Finland again!"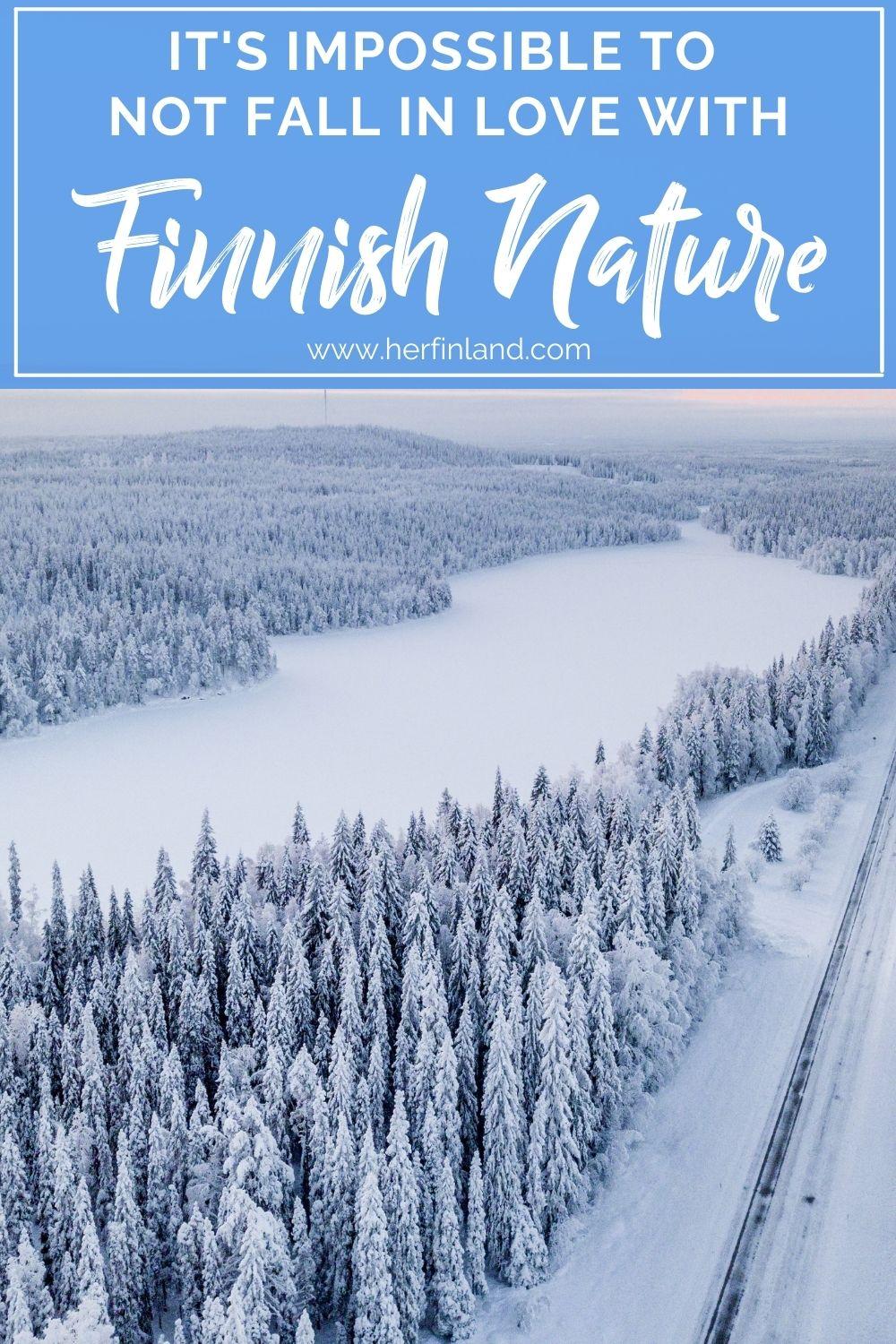 Why is Finland so popular?
Education and society
FInland stands out on a global scale for its excellence in education. With great education and various initiatives for sustainability, you can understand why people are interested in Finnish society as a whole.
*****
"As I am a teacher, Finland's Education System is something I just can dream about.
I wish all the countries could follow it. I am not surprised why Finland is the happiest country in the world. And who doesn't want to be happy? Great people, great government, great education, beautiful country, with thousand's of lakes (188 000!!!).
You can pick up berries, mushrooms and go wild swimming ? . Just to be a part of nature and look after nature. Kiitos! Neringa"
*****
"Our Finnish dream is to move there this year, find ourselves a lovely home, and embrace everything Finland has to offer.
A quiet life surrounded by nature and like-minded people, a place where having a child isn't daunting because of the phenomenal education system that aligns with our own ethos.
We look forward to having friends and family coming to stay and showing them the incredible country that is Finland.
*****
"I've always loved scandinavian countries. I really like the beauty of the landscapes and admire the organization and order of the cities.
I had the possibility to live in Helsinki for seven months thanks to the Erasmus program. These months in Finland just confirmed my thoughts about the country.
I really loved living in Helsinki. At the moment, I am looking for a PhD student position in Helsinki. Hopefully I will come back there soon!"
*****
"This is my first time in Finland. I want to know more about Finland because they are good at sustainability. I can notice this signal which is deeply embedded in daily life in Finland since my arrival.
For example, the green energy system in my housing, biodegradable plastic bag, natural-oriented food. People live with necessary and enough things.
They don't consume or take extra resources and products if they don't actually need them.
That's why Finnish [people] live with happiness and always have a grateful heart to their environment."
Unique Finnish products
Have you heard of some of the most popular Finnish products and inventions? For these people, some of their favorite things are these items created in Finland!
*****
"I think what made me think about visiting Finland was my love for the Moomins."
*****
"My dad is from Finland and my mom's mom as well, so we had several Finnish traditions growing up, like sauna.
I unfortunately did not learn Finnish growing up so I moved there after college to study for a year. I fell even more in love with the culture, people, and even the language 😉
Now my (American) husband loves Finland, sauna, etc. Our home in Oregon has a sauna, Arabia dishes, all things Marimekko, and Finnish! Our dream is to go there with our kid's someday. We'd like to live there a year or two, at least travel there each year."
*****
"My parents are from Finland, but my sister and I were born in Thunder Bay, Canada, a "Finn town" and our home was very Finnish.
We had Finnish Ittala crystal, bright Marimekko curtains and a sauna downstairs. We celebrated holidays the Finnish way; Christmas was held Christmas Eve with everything red including our dresses, and of course "lanttulaatiko" a dish my friends for some reason found odd and interesting and they liked to try pronouncing the name."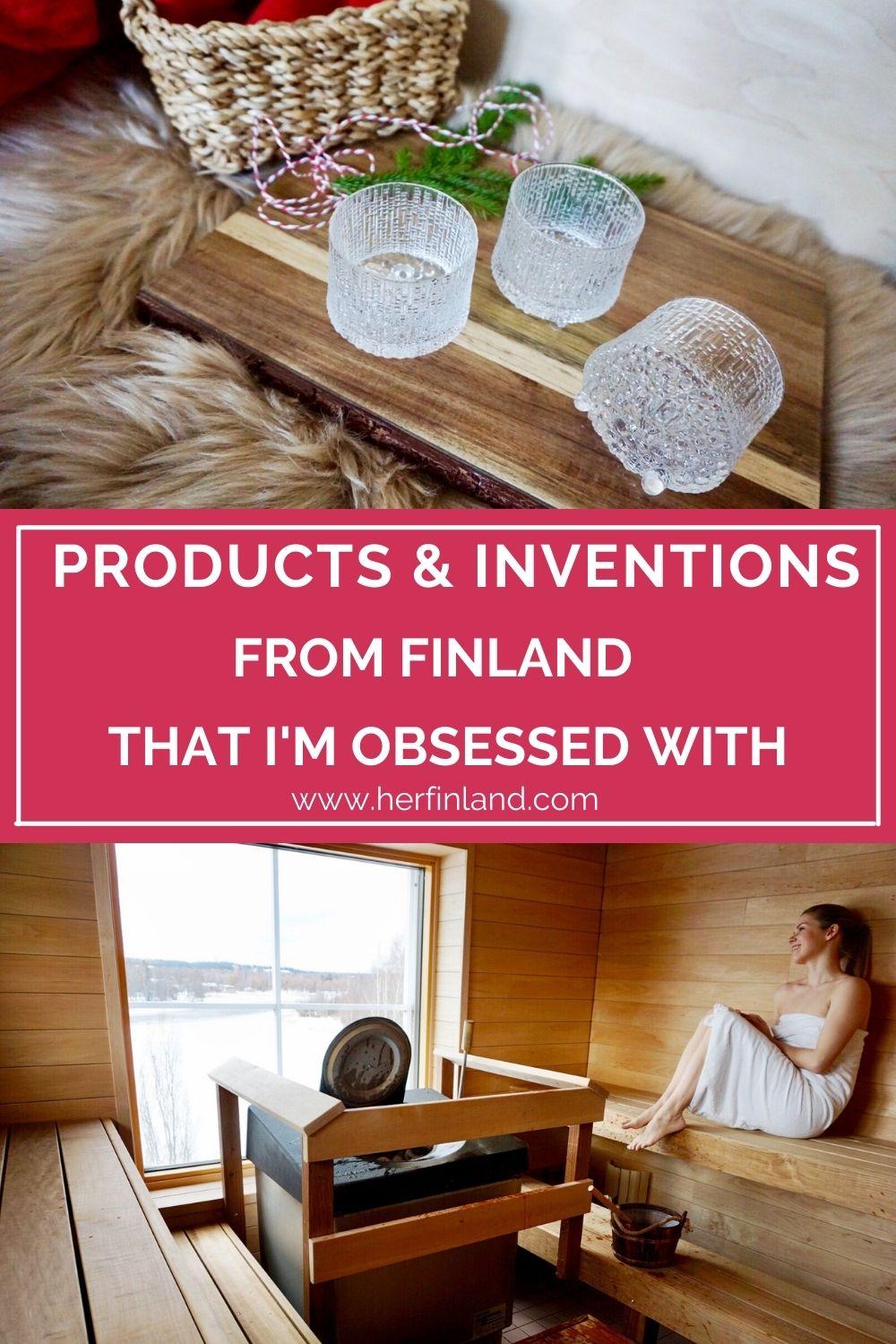 Music, Entertainment, & Sports
You may recognize Finland from its Finnish metal bands or talented hockey players. Whether it's because of music, TV (like Bordertown), or sport, these stories tell what drew them in to Finland.
*****
"I came across Finnish music on YouTube. I absolutely fell in love with Finnish music, especially Finnish pop music.
1 Year later, I finally decided to travel to Finland and visit a pop concert in Porvoo. I stayed for two weeks and was absolutely impressed by the nature and the friendly people , which I have met in the cities of Helsinki, Tampere and Turku.
I was so impressed by this country that I decided to apply for a semester abroad."
*****
"I met Finland for the first time with music! My favourite band, Nightwish, is from Finland and following each member I found out their way of life, so in contact with nature!
Last year I was able to spend a week there, by myself in Rovaniemi, and I fell in love even more! My dream would be to have a small house there so I can go on holiday whenever I want, enjoying both snow and summer ?"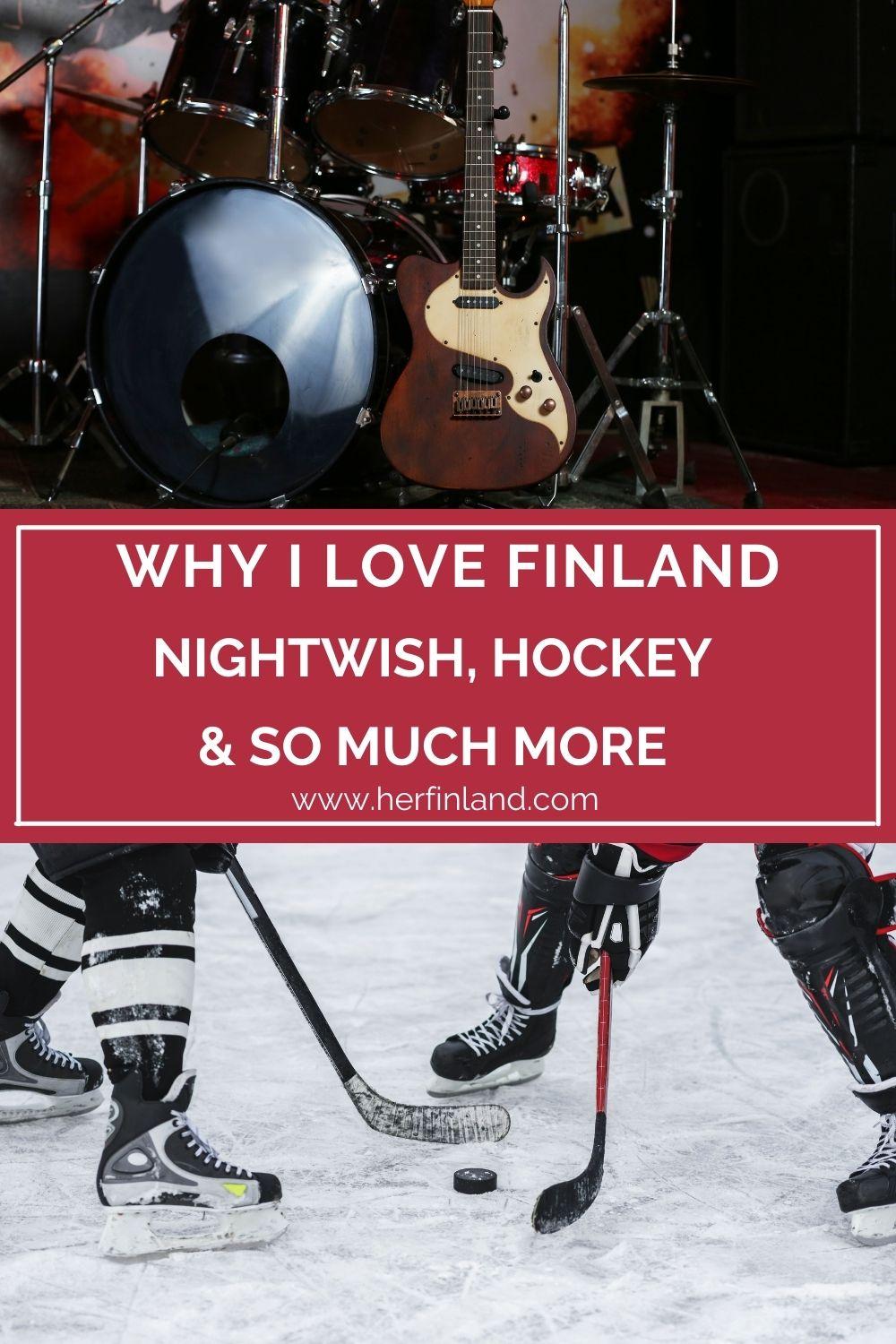 *****
"The first time I became aware of Finland was watching a Spanish movie called "Los amantes del círculo polar" ("Lovers of the Artic circle") by Julio Medem.
The main character travels to Lapland during Midnight Summer to reflect about her life. I just loved the landscapes and the feeling of peace being in the Finnish nature. At that moment I told myself "I need to go to Finland and see the midnight sun".
Thanks to my sister, I ended up visiting Finland and years later moving to Helsinki! I spent two years living in this amazing city and after that I moved to Canada and the USA. But I missed Helsinki every single day and after four years I moved back to Finland, this time with my husband and my little daughter.
My Finnish dream is already happening! <3"
*****
"Esa Lindell, Miro Heiskanen, Roope Hintz, and Joel Kiviranta are all Dallas Stars players from Finland and they are phenomenal players! Tosi hyvä!
I have enjoyed watching our group of Finns play together especially in the recent 2020 Stanley Cup Playoffs. There was a video of a Finnish hockey commentator going nuts when Joel Kiviranta scored the game winning goal in overtime in Game 7.
It was shocking to hear the commentator have so much excitement for the game winning goal for Kiviranta. It was a moment of joy that was shared among Dallas Stars fans and Finns across the globe."
*****
"My favorite band, Nightwish, is Finnish, so that's how my interest in the country began. Then, I hear so many good things about Nordic countries, especially about people's happiness and how things work good as a society.
As an English and Spanish teacher, the things I hear about the Finnish education inspire me"
*****
Wow, quite amazing stories, right? Now you've heard some inspiring stories of love, nature, culture, and society that attracted so many people to Finland. How did you meet Finland? Let me know in the comment section below!
Remember to click here to download the full ebook of nearly 200 stories.

Want to read more about what makes Finland so special? Kick back and read these blog posts next:
50 Cultural Facts on Finland that Help You Understand Finns
Get the Nordic Look: Modern Finnish Home Decor
Is it expensive to live in Finland? 5 examples of cost of living in Finland
Finland + Japan: Why These Countries Have a Magical Connection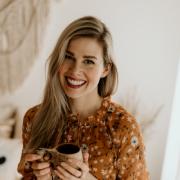 About Varpu
I'm the founder of Her Finland. I love cultural tidbits, aha moments, Finnish folklore, and cinnamon buns. My newest interest is learning bird songs. Read more about me..