In Finland, modern homes are more than just the aesthetic of all-white interiors with sleek furniture.
A Finnish modern home often tells a story in the way it reflects nature and practicality.
Today, I want to introduce you to my friend Suvi. Suvi is passionate about Nordic home decor and believes that anyone can incorporate quaint Finnishness into their homes, even if it's a rental.
Here's what we will cover today:
Personal Inspiration Behind Nordic Design
Varpu: Can you tell us a little bit about yourself and what inspires you about Nordic interior design?
Suvi: My name is Suvi Sillvan, I'm 37 years old and passionate about home decor, minimalist interior design, and photography. Nordic nature with its ever changing light is my endless source of inspiration.
I work as a Brand Specialist, but I also do photography as a freelancer. I'm especially into interior & product photos, but also portraits. You can see some of my interior design photos on my Instagram page.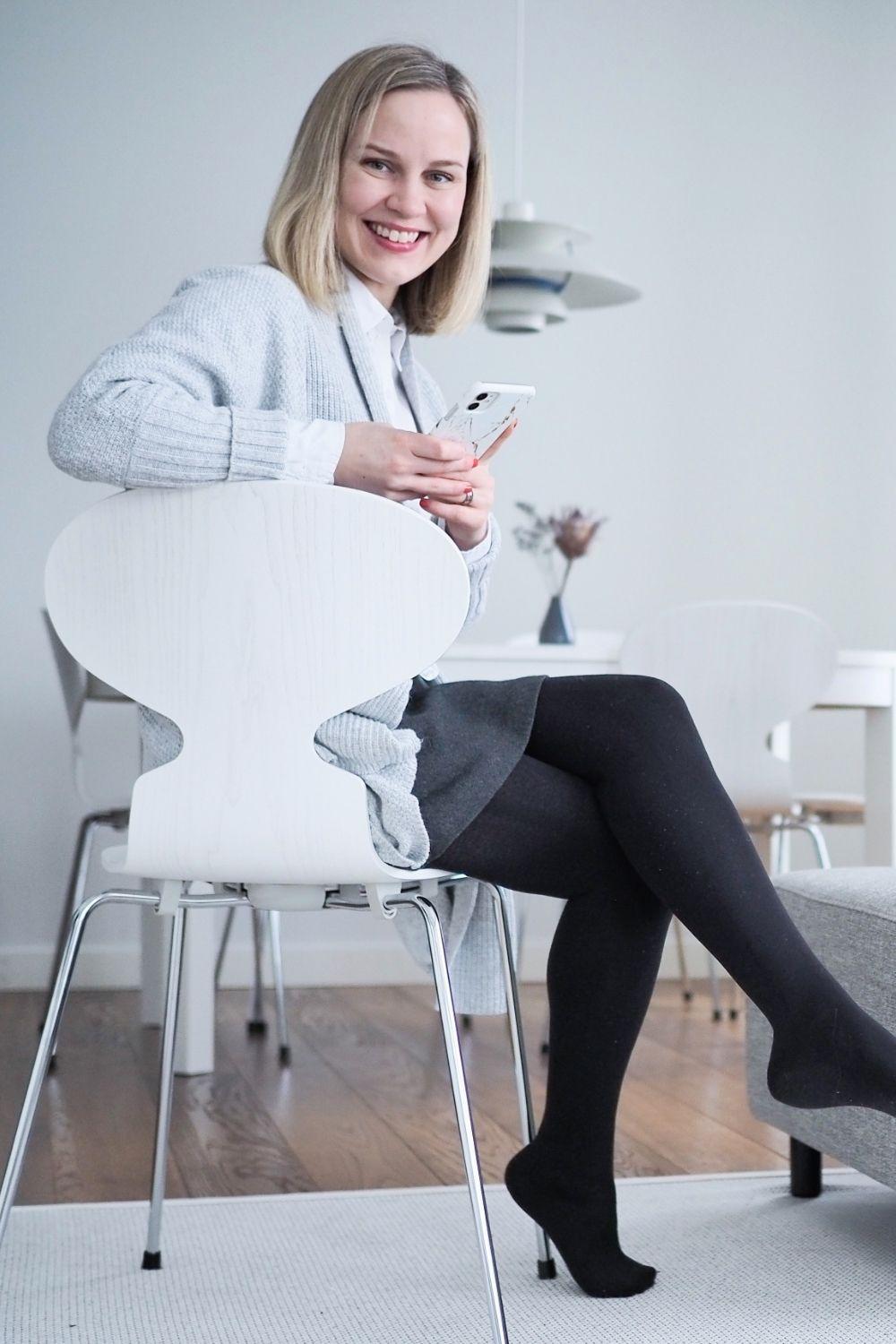 I've had many different homes, inside and outside of Finland. Wherever I've lived, my home has always been my favorite place. Wherever I travel, I love to picture myself living there.
When I imagine living in a small city apartment, a penthouse, or a ship, I instantly plan how I would decorate that space with my favorite items. I've been doing this imaginary design in my head since I was a little girl.
I like to think that homes tell our stories. I try not to own a lot of physical objects and I try to keep what I do have in my home very organized all the time.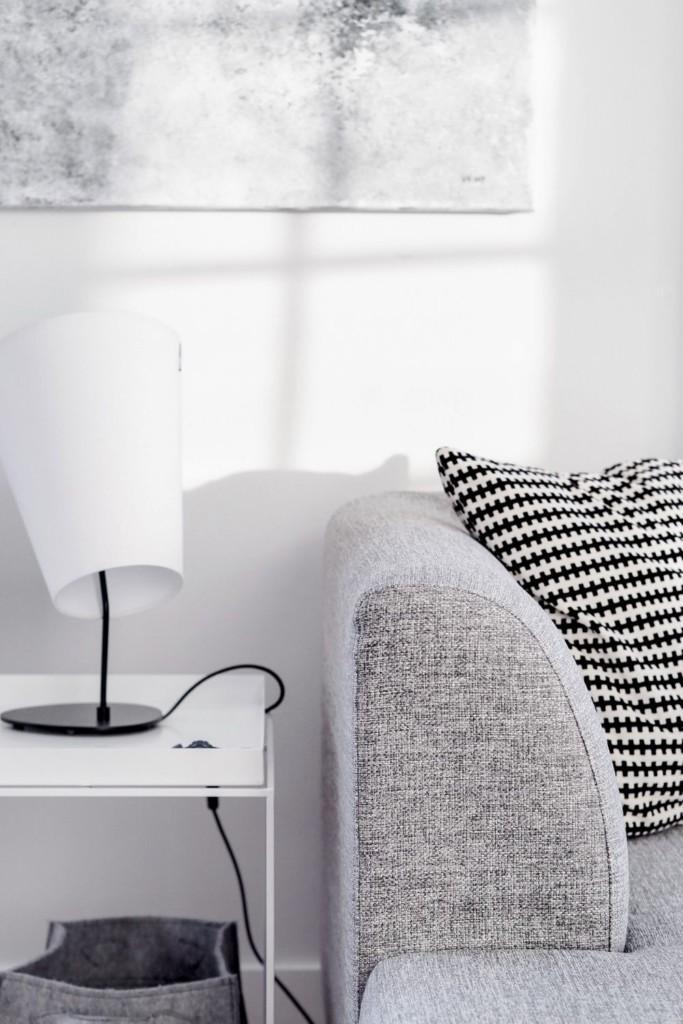 Right now I live in a very nice lakeside rental apartment in Tampere with my husband and our son. We are looking for a home of our own, and our biggest dream is to live by the lake also in the future.
We enjoy watching the water, and following the changing seasons. I believe our dream will come true, when the time is right.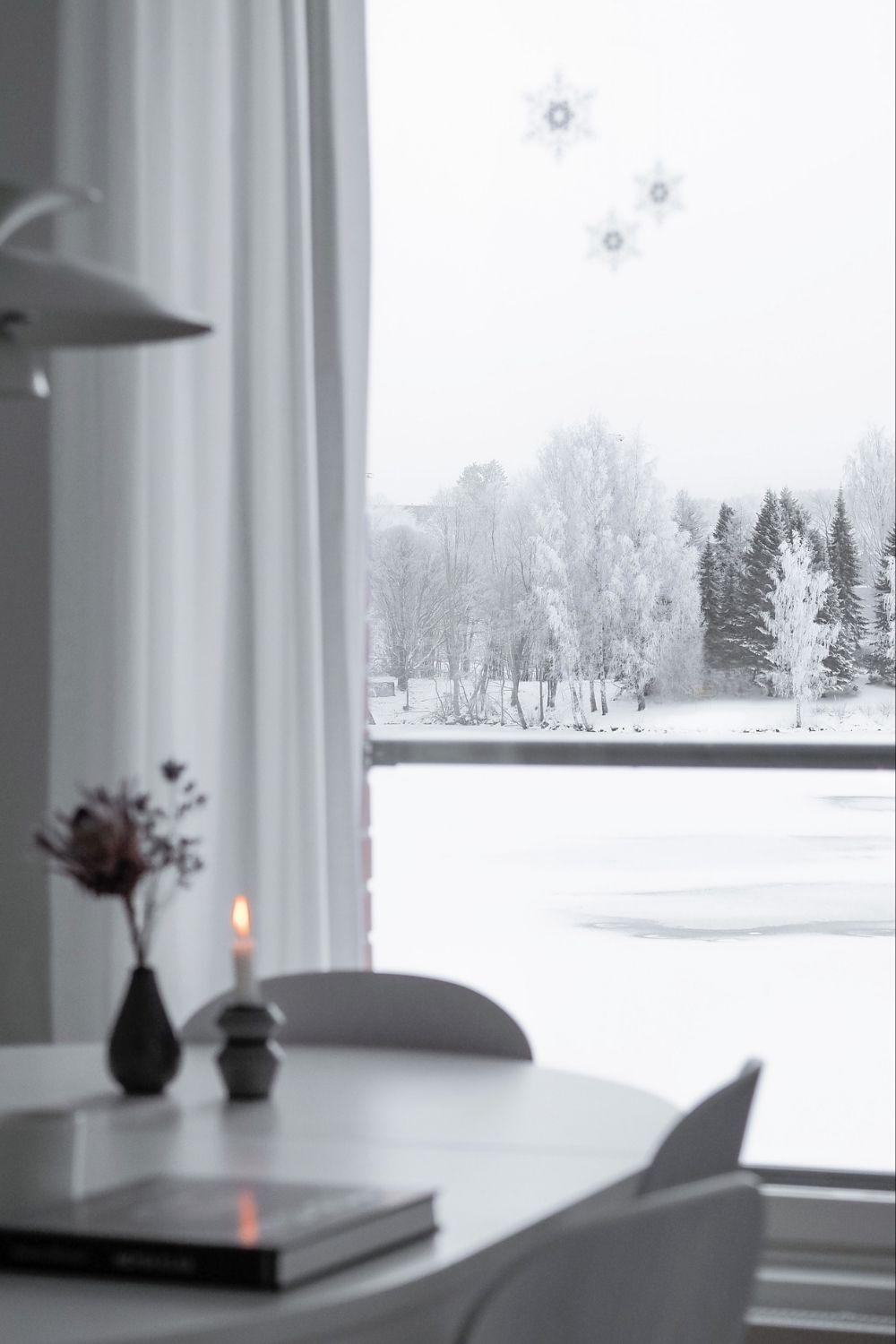 Nature-Inspired Finnish Style in Homes
Varpu: What do you believe are key elements of a modern Finnish home? What makes a home very Finnish in general?
Suvi: In general, Finnish people are very practical. We want our homes to be easy to clean, with a lot of machine-washable materials and functional design. I definitely see myself being very Finnish in this sense.
We Finns value natural materials, especially wood. In textiles, we love linen, wool and cotton.
We never wear shoes inside. Instead, we get a pair of comfy woolen socks and leave our shoes in the practical and spacious entrance space.
In most Finnish homes, you will notice that most households often own many of the same Finnish design objects, such as Aalto vases, Marimekko textiles and Iittala tableware.
When it comes to colors, Finnish homes are often said to be quite monochrome – mine included. I personally see a big reason for that in our climate. Nature, and its ever-changing color schemes, is a very powerful element in our life.
The winter light is completely different from summer light. The same interior colors in your home might not work year-round, but black, white and grey always do.
Fun fact: traditionally Finnish people change their home colors and textiles for winter and summer.
My mom used to do this when I was little. But I think that many people don't do this anymore, instead, they just choose natural colors and materials that work for all seasons.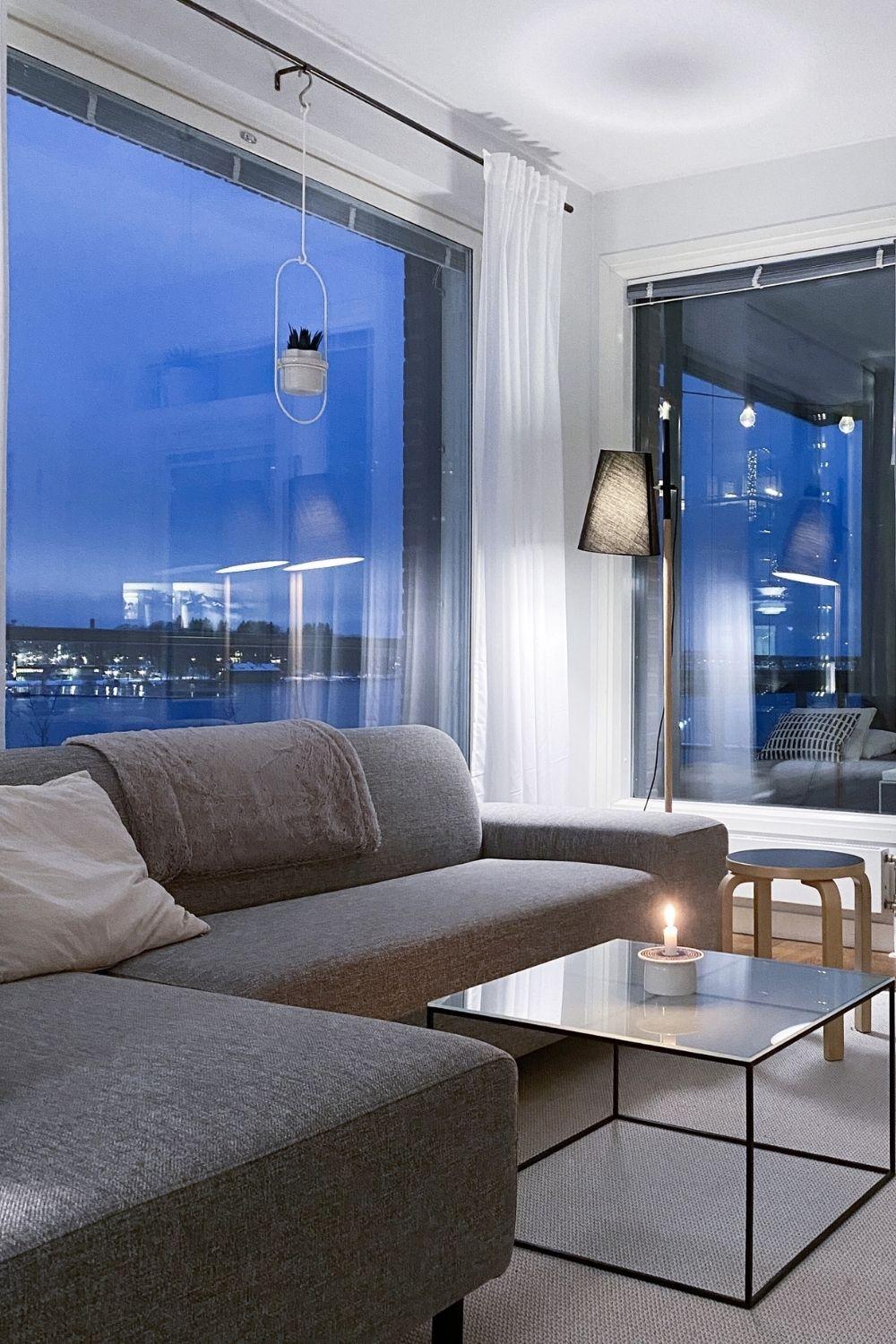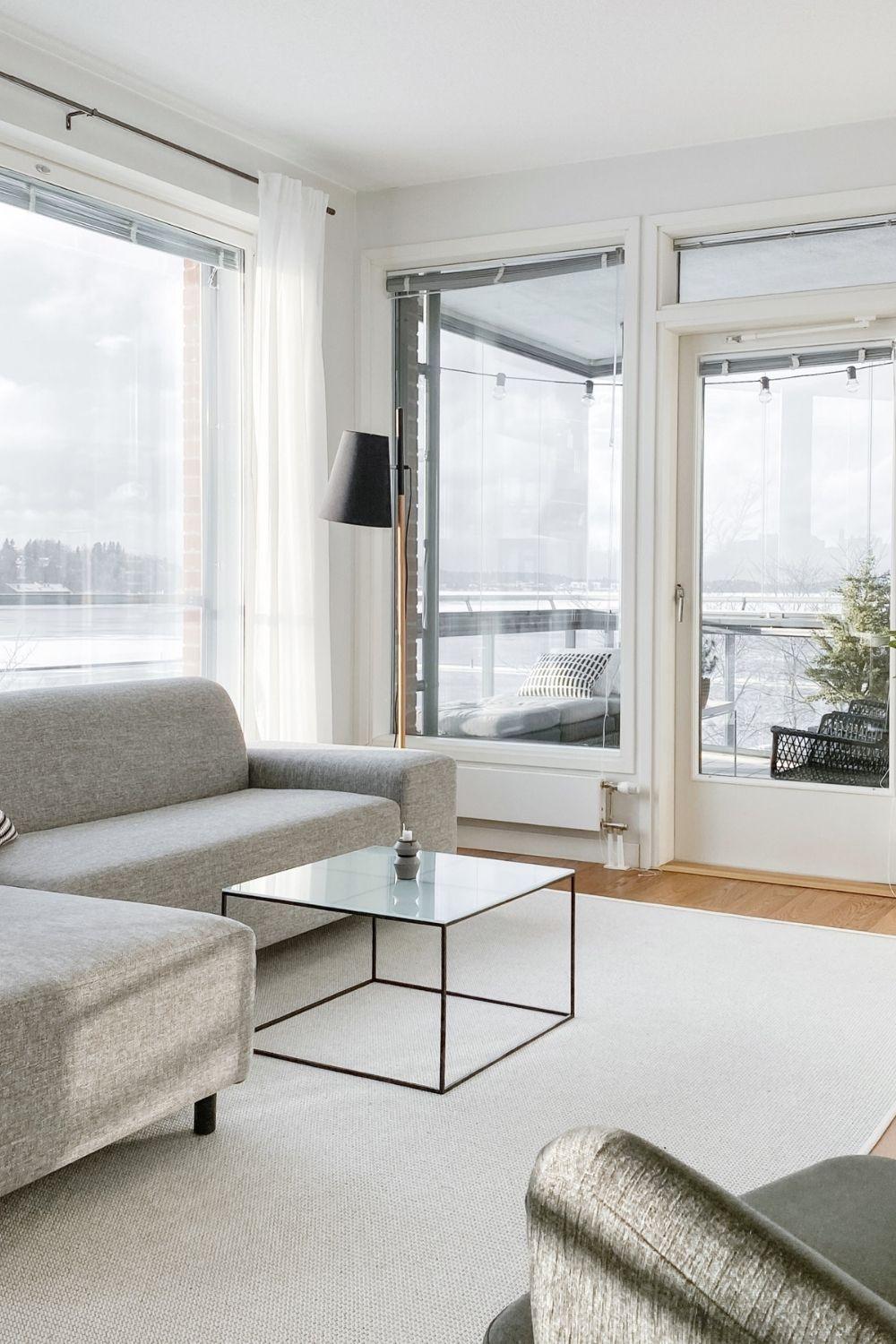 Stunning Finnish Home Decor Pieces
Varpu: What are your favorite classic Finnish design products in your home? Also, which pieces hold the most sentimental value?
Suvi: I have many gifted items, some older furniture from my parents and grandparents, and souvenirs from my many adventures in this beautiful world.
I love Nordic design, and during the years, my husband and I have collected some very special design pieces in our home as well – some of them second-hand.
My philosophy is to have timeless and high-quality furniture and decoration that last a lifetime. I don't really need a lot of change in my home, because the Finnish nature around me provides that change all the time.
We had many Artek products in my childhood home (and of course those products are still in my parents' home, because the quality lasts forever), and to be honest, when I was younger I thought they were super boring.
But when I graduated from the University with my master's degree, my parents gifted me a classic Artek bench "Ritiläpenkki 153B" designed by Alvar Aalto in 1945.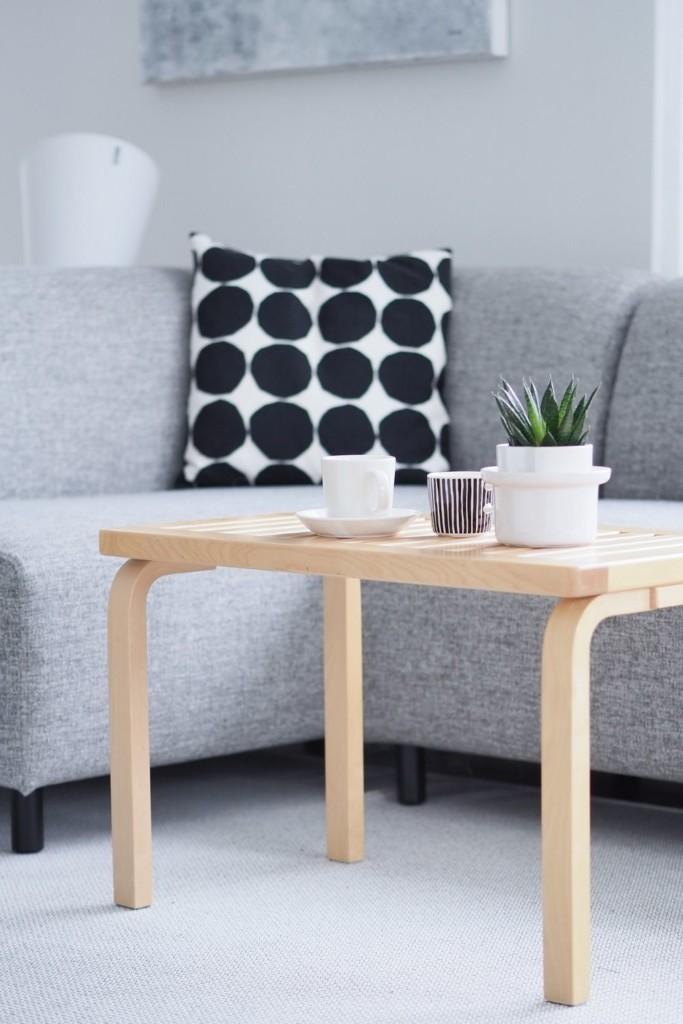 Nowadays, it is one of my favorites. It is so funny that my parents knew so much better what I would like. This design is so great & versatile, it goes anywhere!
We've had it in the kids' room, entrance, balcony, living room, bedroom, as a flower table, wherever you place this simple birch bench, it looks great.
Later I have also bought some Artek stools myself, and I love them as well.
Another Finnish design favorite is my Block lamp designed by Harri Koskinen for Design House Stockholm. It is a lamp that looks like an ice cube.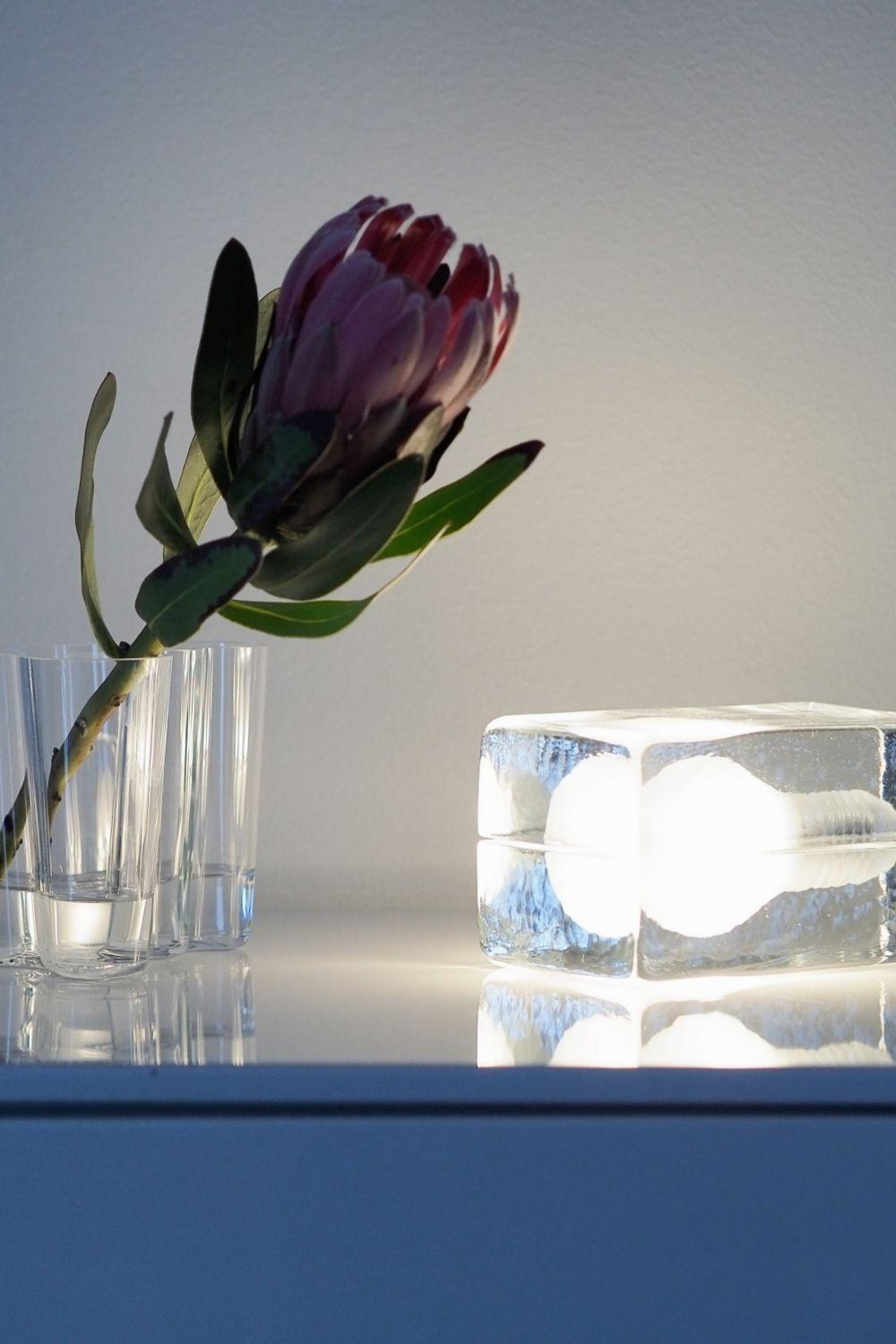 I think the design is SO cool. We got ours from my sisters as a wedding gift 10 years ago. I was elated about that gift back then, and I still am now.
I also love Muurame design. They make beautiful beds and storage furniture. Another Finnish company that has modern Nordic furniture is Adea.
I had been dreaming about a couch from this company for so long, and then my husband surprised me with it 6 years ago and I still think it is the best gift ever.
The most sentimental products in my home are not Finnish designs though. They are my old piano, which I got when I was 6 years old, and an old table from my great grandfather's ship.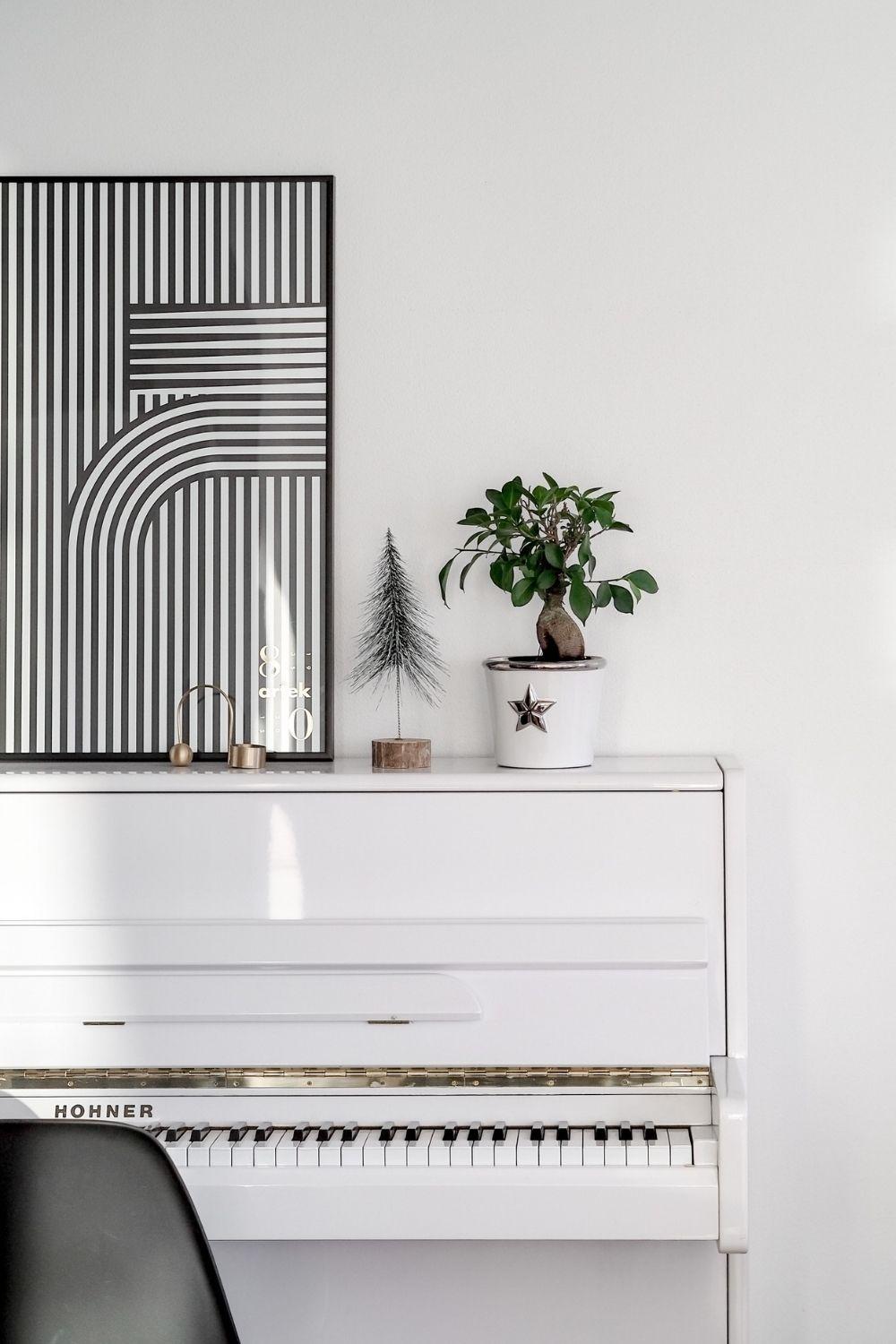 Get to know the finns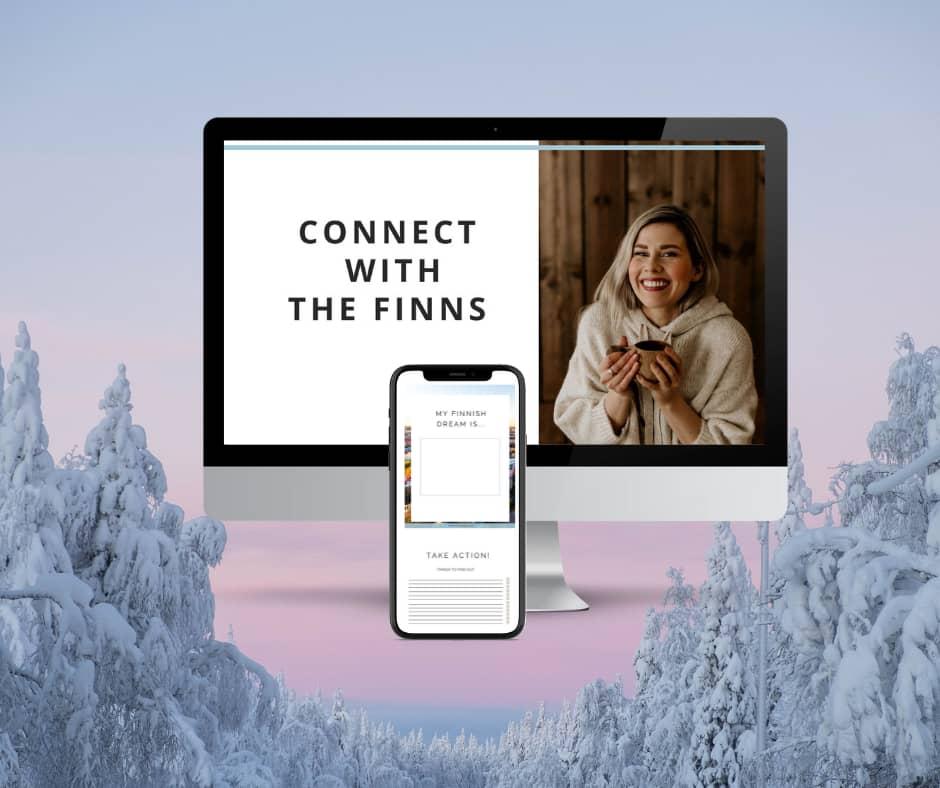 Join my free cultural class and avoid the culture shock when you are in Finland. ⭐⭐⭐⭐⭐
How to Infuse Finnish Home Decor into your Home
Varpu: What are your 3 tricks to make your home decor model the modern Finnish style?
Suvi:
1. Take a look at the amount of stuff around, and try to think, if there's anything that you don't need. My style is very clean and minimalistic, and I know that's not for everyone.
I can guarantee that reducing the amount of stuff around you creates freshness, and more space for creativity.
Try to clean the surfaces and then place a few of your very favorite items in little groups. Like a photo, a candle holder, a nice vase (I always prefer groups of 3). Don't forget the green plants.
And remember, although you own a lot of cute things, you don't have to show them all the time – change them, this is what I do. For example, I have some extra candle holders in my drawer and change them regularly.
FinNISH CONNECTION COLLECTION 🇫🇮
Finland-themed sweaters and accessories made-to-order. 🧡 Worldwide shipping.
2. Remember, wood is very Finnish, and definitely something I love as well. Maybe try to get some white textiles, like pillows and carpets, and combine them with a wooden stool or table. This makes for a fresh, clean, and very Nordic combo!
And personally, I love to combine different types of wood as well, but if you want to go for the very Finnish style, try birch or other quite light wood materials. And for the textiles, also try to find cotton, wool, linen – natural materials are winners in Finnish homes.
3. Use white as a base color. All our main and largest pieces of furniture are white. I think it creates a nice base for my interior style. I don't mean that everything has to be white, no way.
We had a beautiful, modern all-white kitchen in our Danish home, and I loved it! I'm dreaming of a white kitchen in my future home as well.
If you're like me and cannot have a white kitchen right now, try these: White dining table, white bookshelf, a big white carpet on the floor, white curtains. By the way, we also have white walls here in our rental home, but if I could, I would paint them in different shades of grey.
If you want even more photography and Nordic interior inspiration, check out my website visusillvan.com.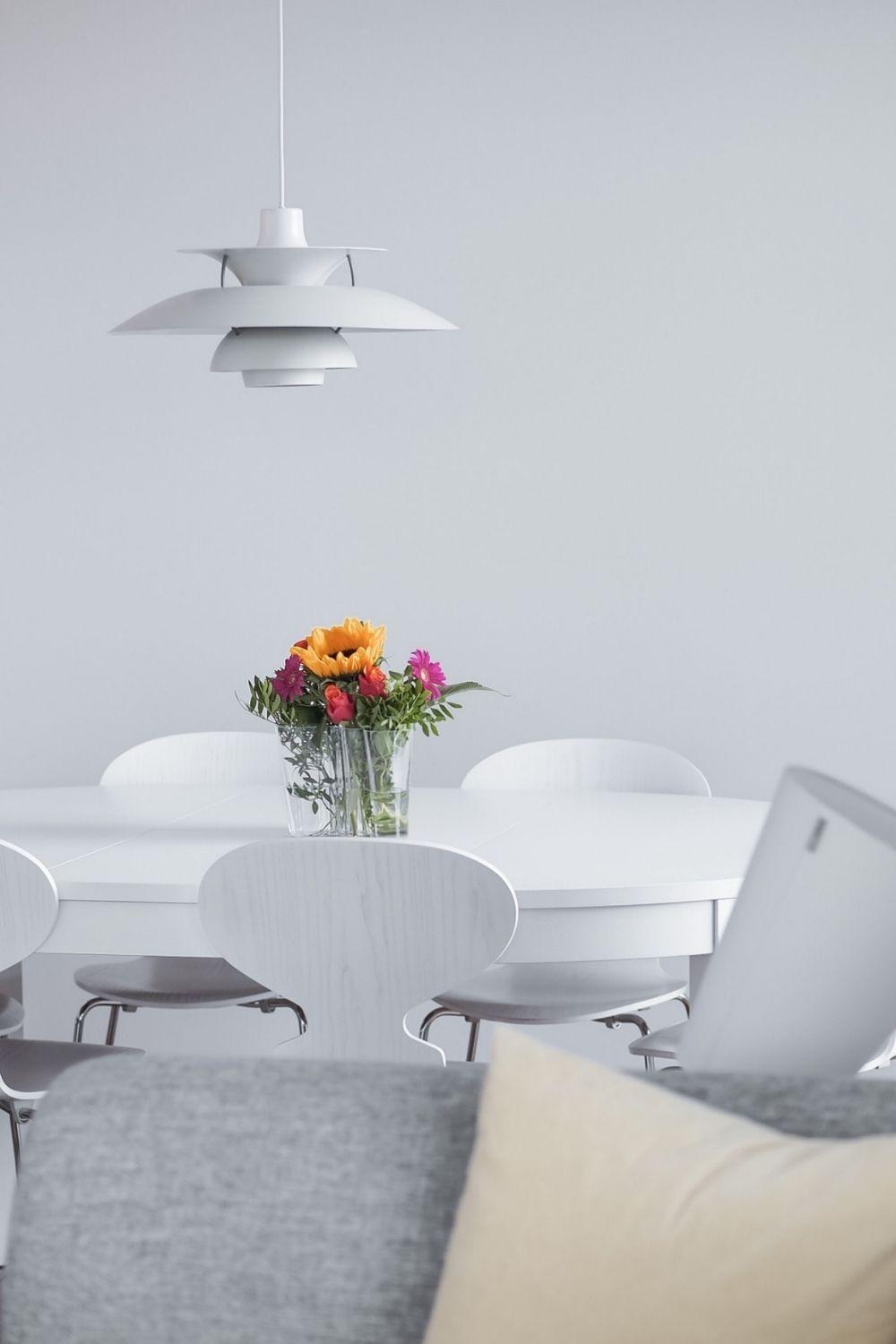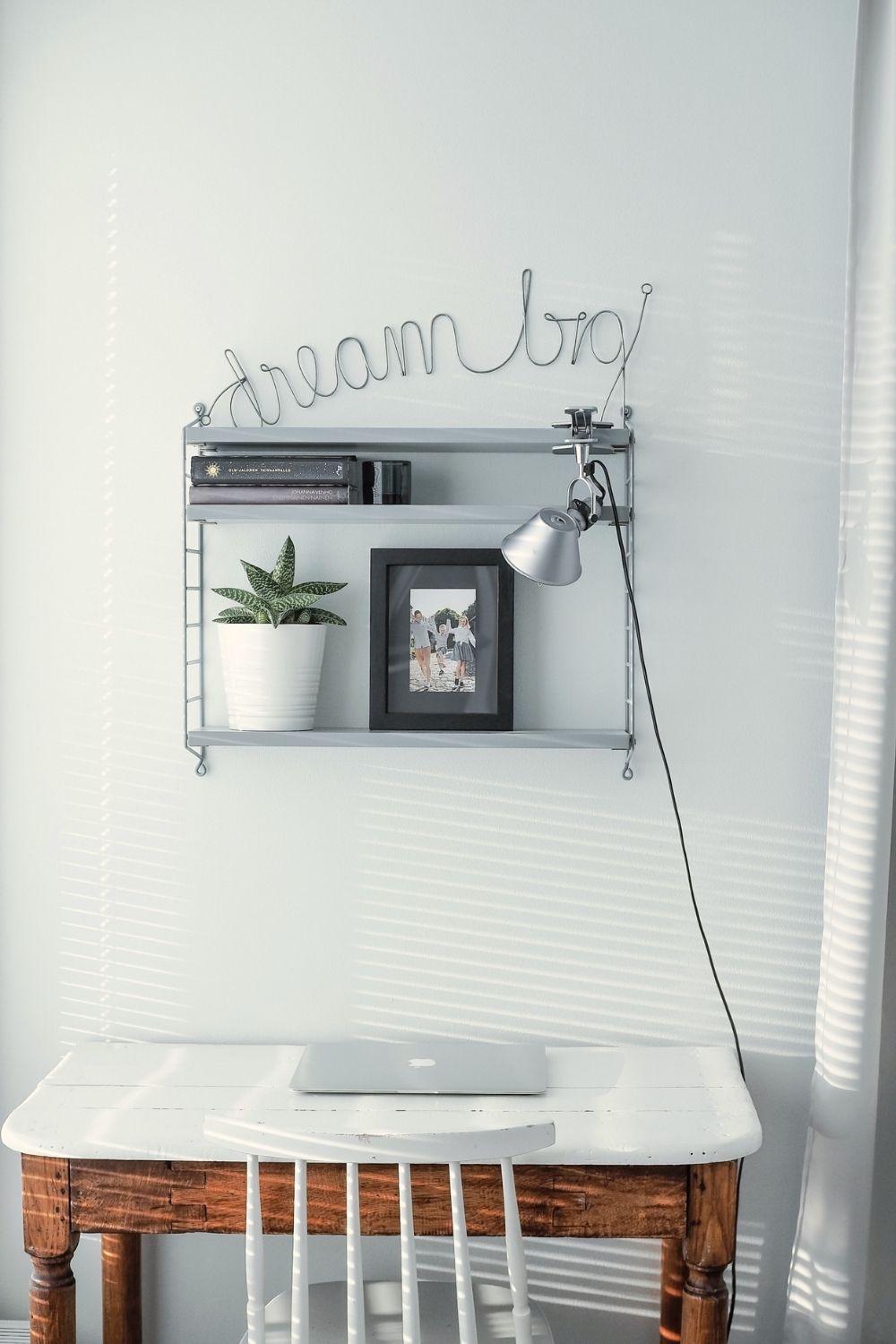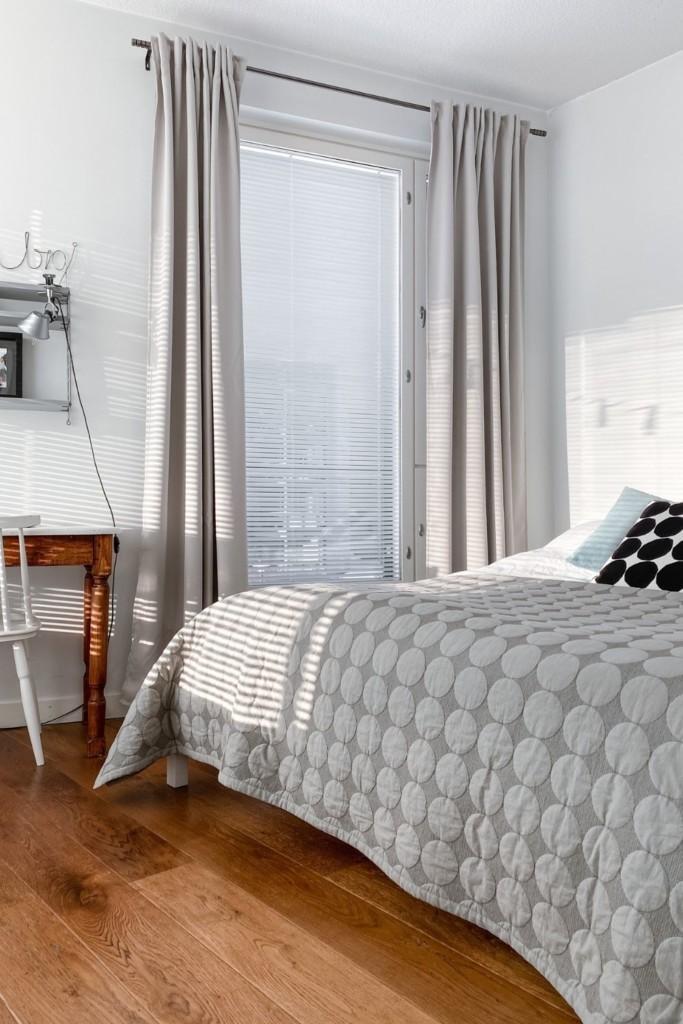 Adding Finnish Home Decor into Your Apartment or Rental
Varpu: What are your best tips to add Finnish home decor into a rental apartment? What things should you know when renting a flat in Finland?
Suvi: Be creative with the space. We have made the dining room of our flat into our bedroom. That's how we turned our one-bedroom flat suitable for our 3-person family.
In Finland, you are not normally allowed to do painting or any bigger changes in a rental home (of course you can always ask though). But you are allowed to hang art and lighter shelves on the walls.
I think that for me these are very important in creating that homey feeling, and we have some art on the wall in each room.
When you rent in Finland, you're supposed to take good care of the apartment, for example make sure that the fire detectors work, keep everything clean and so on. If something is not working in the apartment, you should let the owner know immediately.
Normally all the kitchen equipment and machines are in the apartment already, but you have to bring your own washing machine for the bathroom.
Often the rental apartments already have some kind of blinds and curtain holders for windows, so you can bring your own Finnish-style white and grey curtains for that Nordic look and privacy.
When you move away, you normally do get the full deposit back – unless you've done some serious damage to the apartment.
This was very different in Denmark, where they almost never refunded the full deposit. Instead, they painted and renovated the apartment after every tenant.
Oh, and remember to get a good practical carpet to protect the floor at the entrance – Finnish people really like them.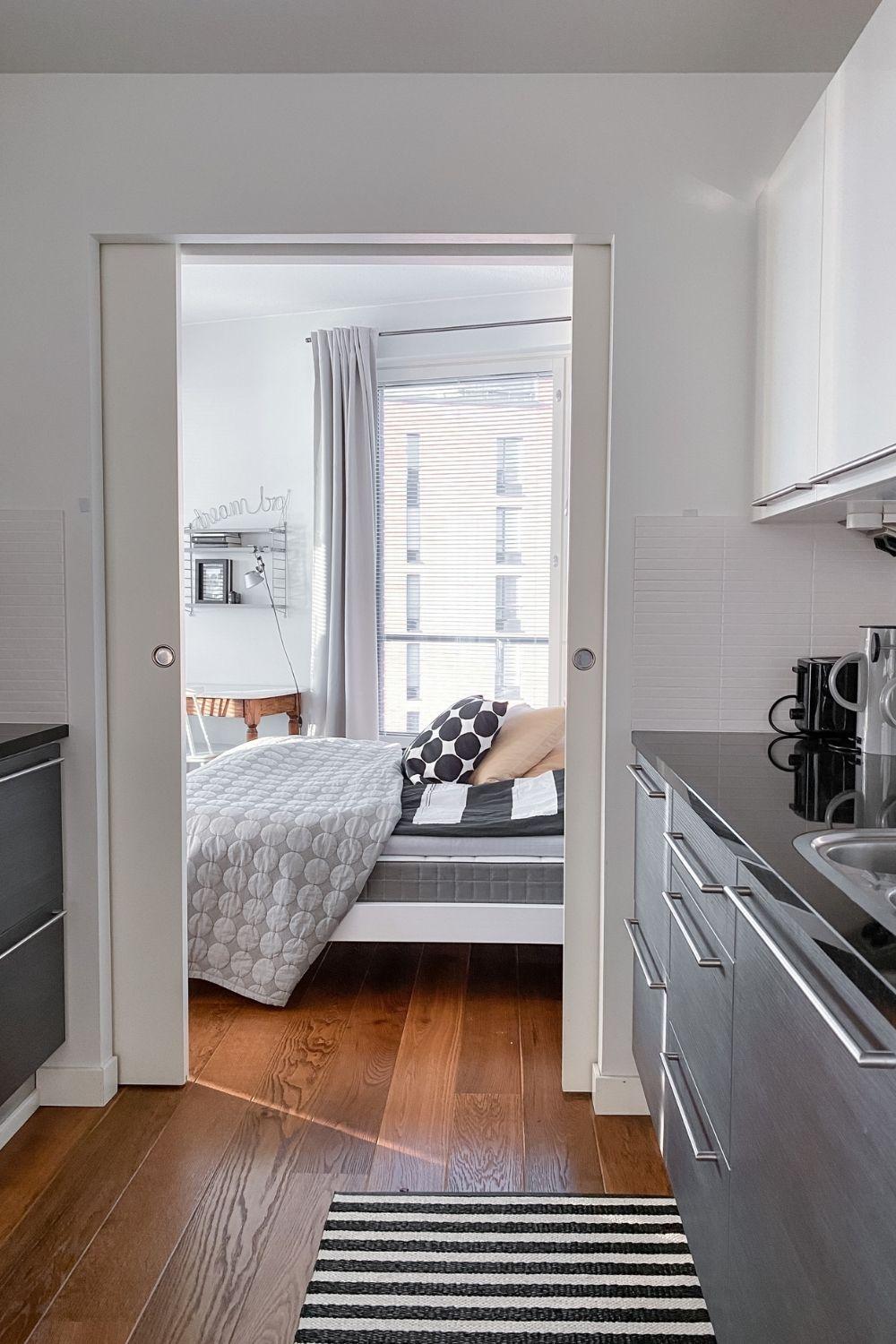 Simple Finnish Home Decor for the Holidays
Varpu: Do you have any tips on adding modern Finnish home decor to your home for holidays?
Suvi: Personally, I don't really decorate my home for seasons. I love to see seasonal vibes in my friends' homes and Instagram, but I am such a minimalist, that decoration often feels a bit too much.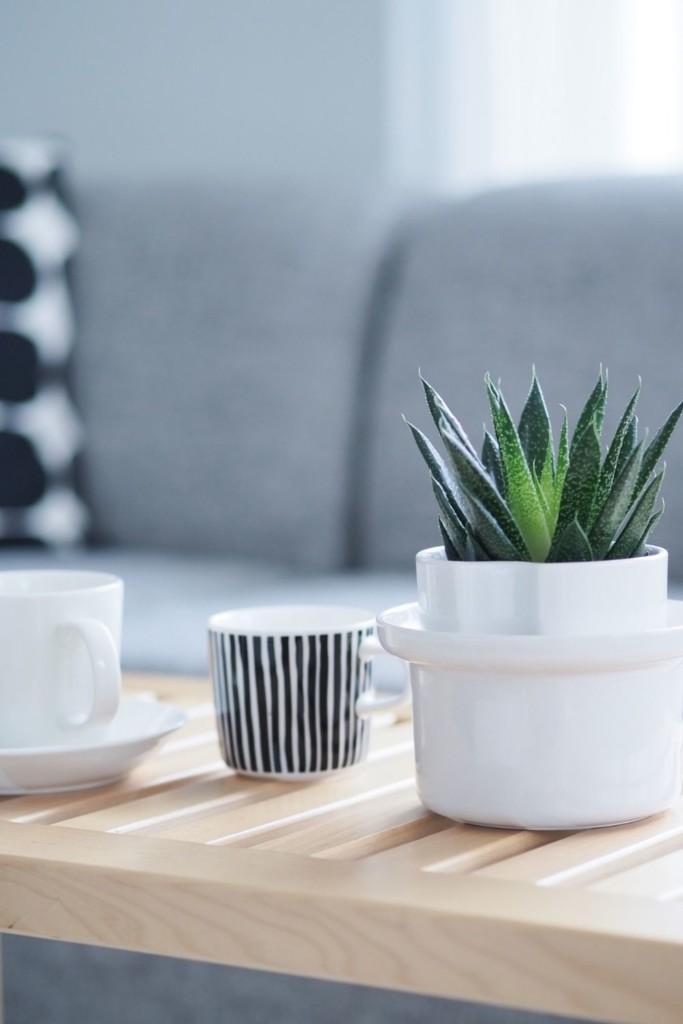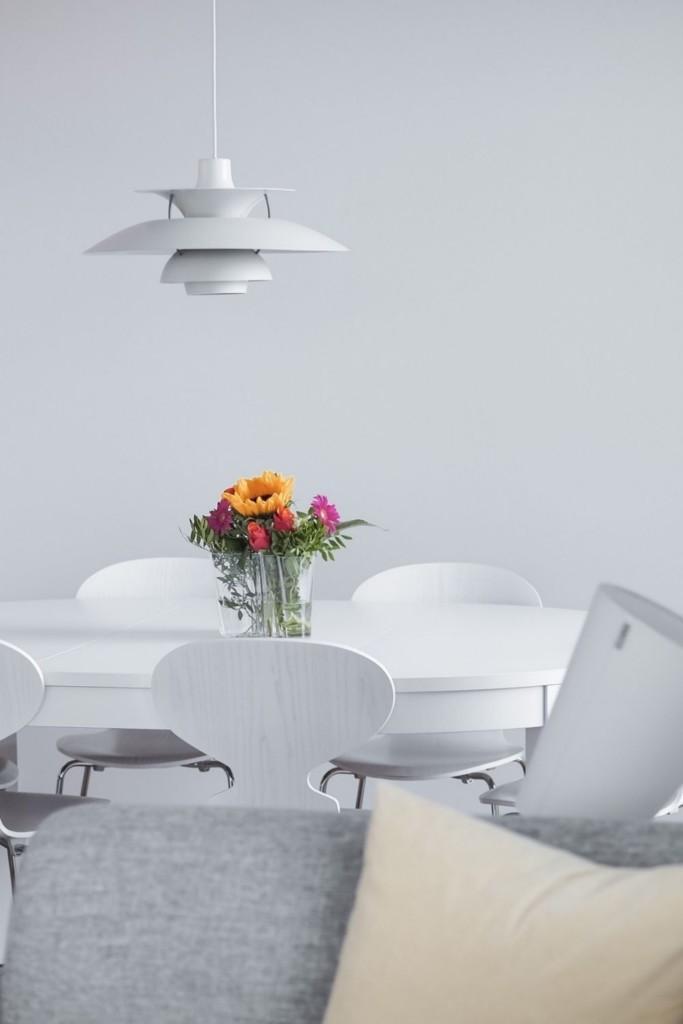 I mostly just get a flower bouquet in season's style and change the pillow covers or place a few decorative items on the tables.
I also don't change my home very much for winter vs summer, although that is in fact quite traditional in Finland.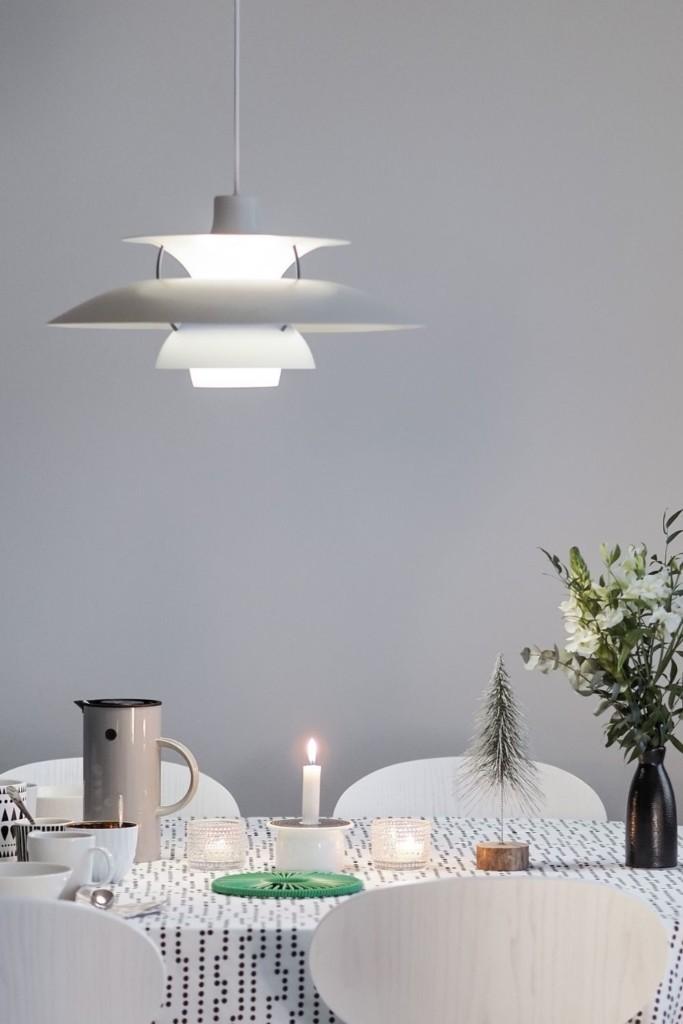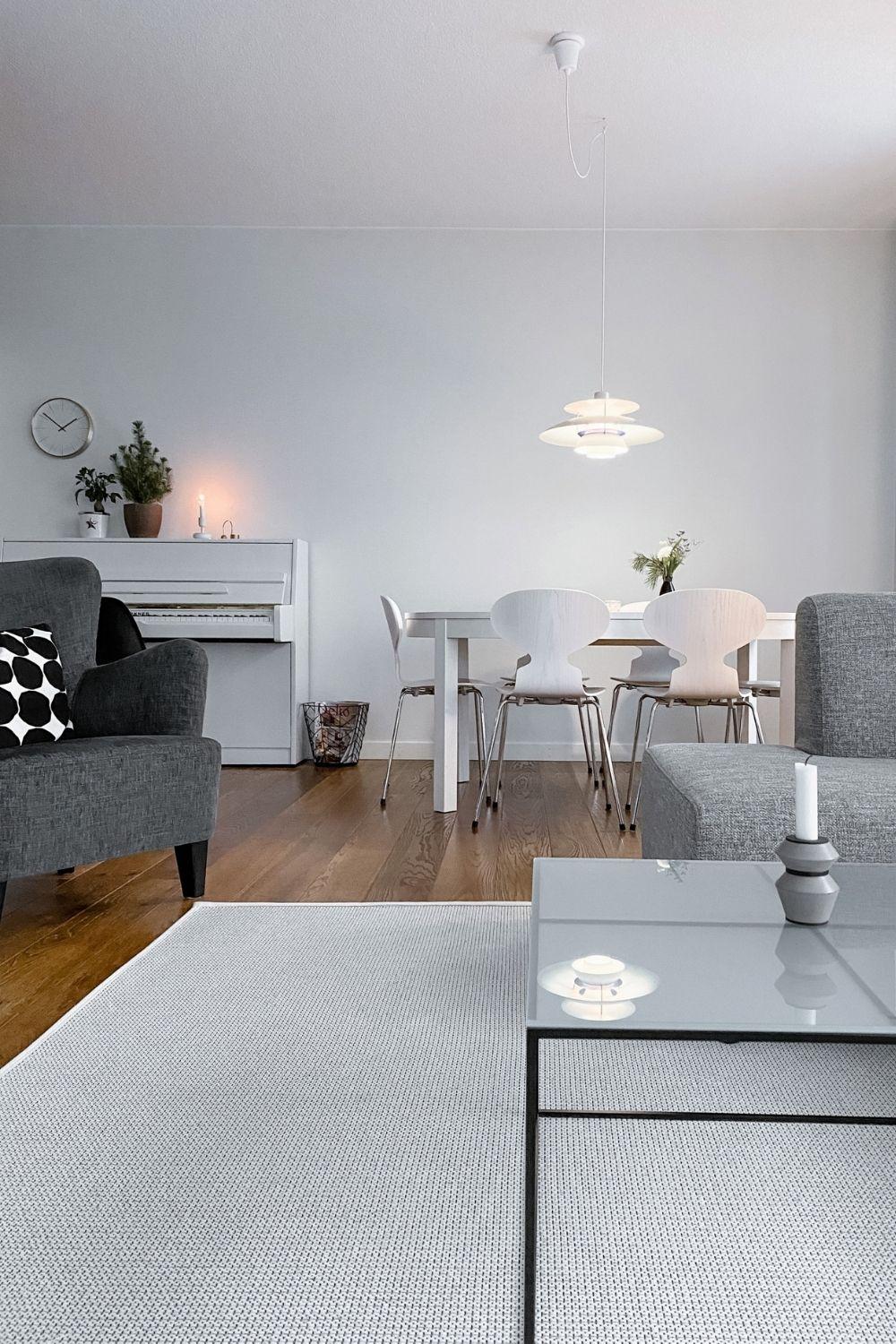 Comparing Modern Homes in Finland to Other Countries
Varpu: What differences have you found between Finnish homes and other European homes?
Suvi: Finnish people value privacy and quietness and this is something that you can easily see in Finnish homes. We like to keep our curtains closed, and voices down.
I lived in Denmark with my family before, and although we were not that far from Finland, there was a big difference between home habits.
I could often see people living completely without curtains, and having parties or playing very loud music on the balconies, not worried about privacy or neighbors getting upset.
In addition to curtains, I also noticed that compared to Denmark, Finnish homes have more carpets on the floor. Maybe it is because of our cold weather – the carpets keep our wooden floors warmer after all.
It has always been an interesting thing to my foreign friends that many homes and apartments have a personal sauna.
Other things that are practical and unique to Finnish homes compared to some other countries are the dish drying cabinet and toilet bidet.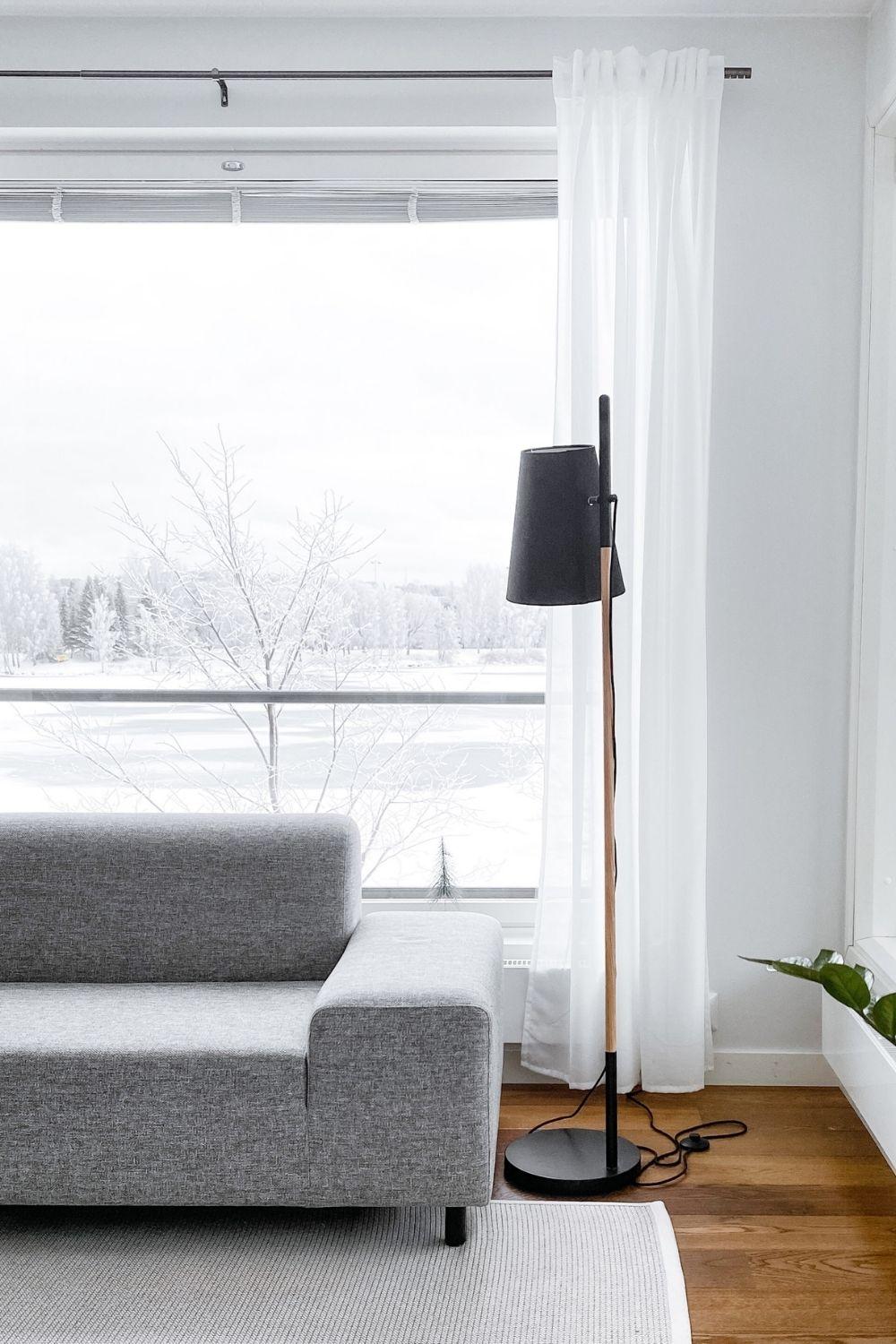 Varpu: What are some differences between modern Finnish home decor and typical Nordic home decor?
Suvi: I used to have quite a lot of Danish design influence in my home already before moving to Denmark, and many Finnish people really like that too.
Naturally, Swedish and Norwegian design typically follows these trends too.
I think the design heritage is much newer in Finland than in Denmark and you can definitely see that in people's homes and also in public spaces. There's intentional design everywhere in Denmark.
Finnish homes are a bit softer in their interior design; Danes like their decor to be modern and with more colors; Swedes prefer a bit more romantic style. Finnish people are the most practical of them all.
We are dreaming of creating an art wall for our future Finnish home, inspired by the many art walls and cool print design that we saw in Danish homes.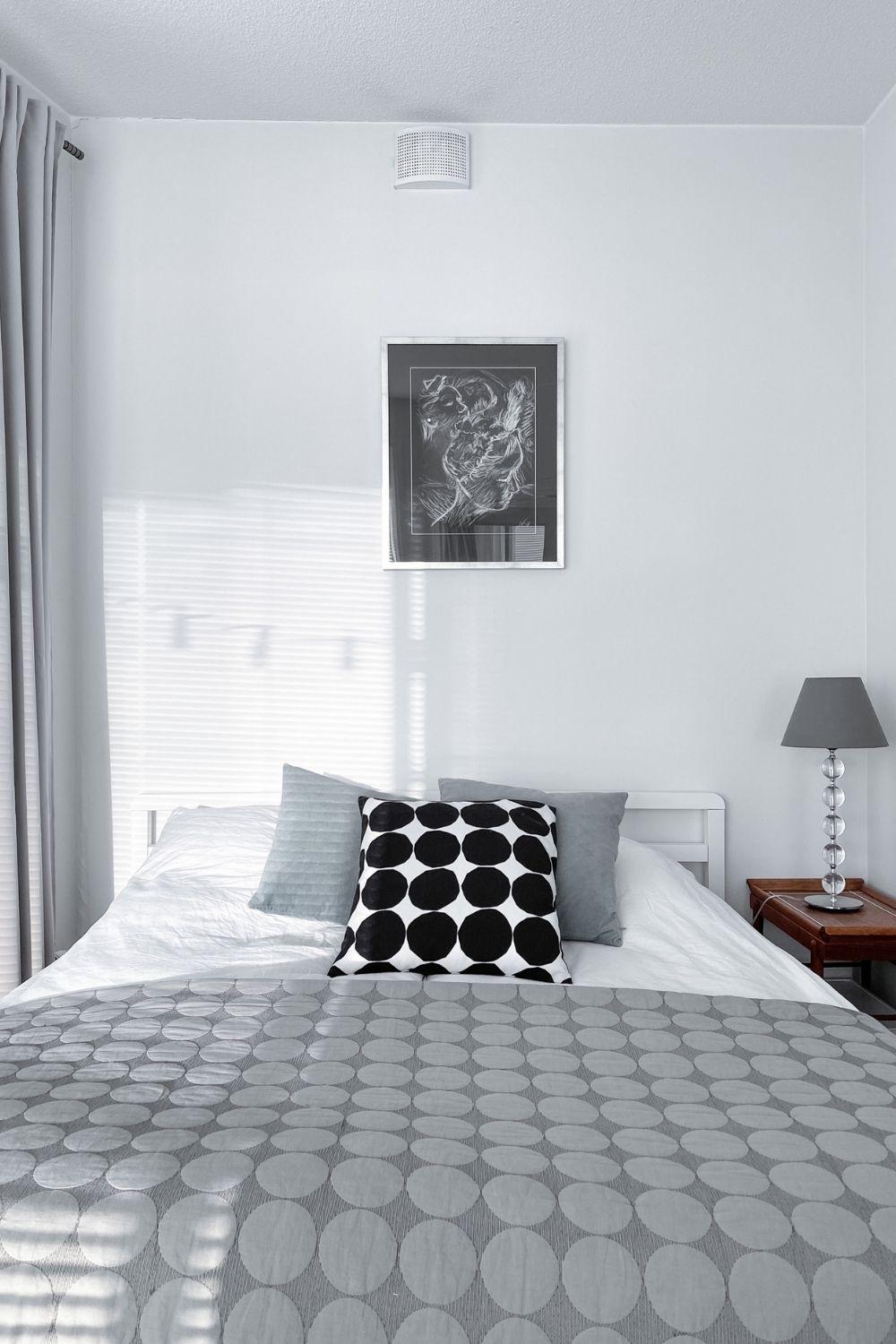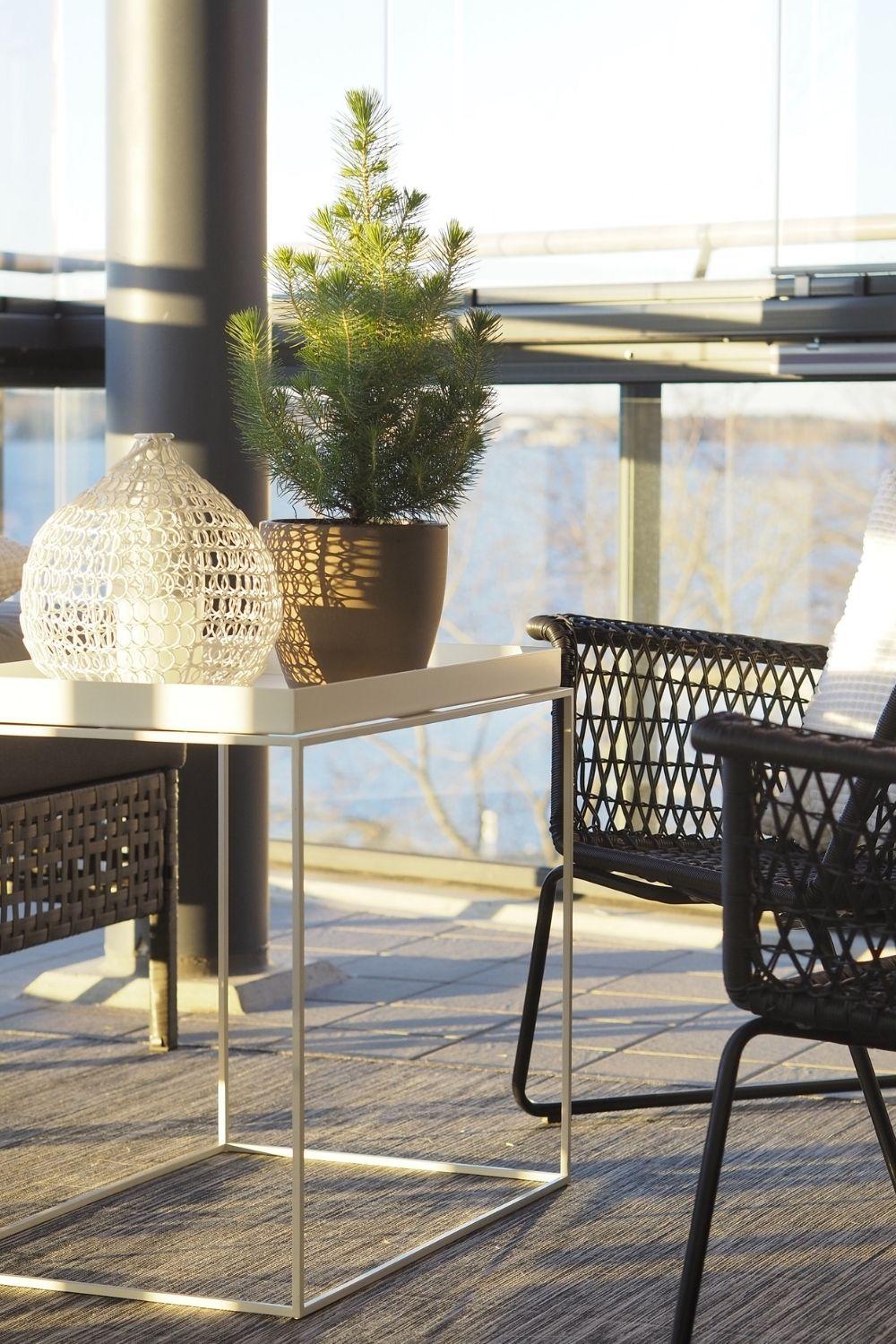 What is your favorite thing about modern Finnish home decor? I'd love to hear in the comments about your favorite interior styles.
If you're craving to see more about what it's like to live in Finland, check out these posts:
Beautiful Modern Log Homes in Finland
Is It Expensive to Live in Finland?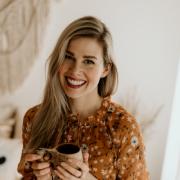 About Varpu
I'm the founder of Her Finland. I love cultural tidbits, aha moments, Finnish folklore, and cinnamon buns. My newest interest is learning bird songs. Read more about me..