*Please note that this post has affiliate links. At no additional cost to you, I may earn a small commission if you make a purchase and it helps the upkeep of this blog.
When you typically think of a log home, you probably think of the traditional log cabin, you know the one, it's old and drowning in dark brown wood everywhere.
In Finland we definitely have plenty of those, especially next to a lake and forest, but there's a huge modern log home trend too.
Many Finns choose to build a modern log home instead of a normal wood or stone house, not only because of its sleek and fresh look, but also because it is sustainable.
Furthermore, many daycares and schools in Finland are even being built with log foundations because it is a healthy solution for those who suffer from allergy and asthma. Also, another bonus is that log can be sourced locally.
I've found a pro to tell us more about this modern log home trend here in Finland and how you can incorporate some of these stylistic elements into your own home.
Here's what we will be covering today:
Meet the Designer
Meet Satu, a Finnish interior designer working and living in Espoo. Satu is a self-taught designer with a background in project management and finance. Her next big project is designing and constructing a modern log cabin next to the sea here in Finland.
Satu offers consultation and interior design services through her Instagram page. So if you are designing or building a home in Finland, make sure to reach out to her for her design services.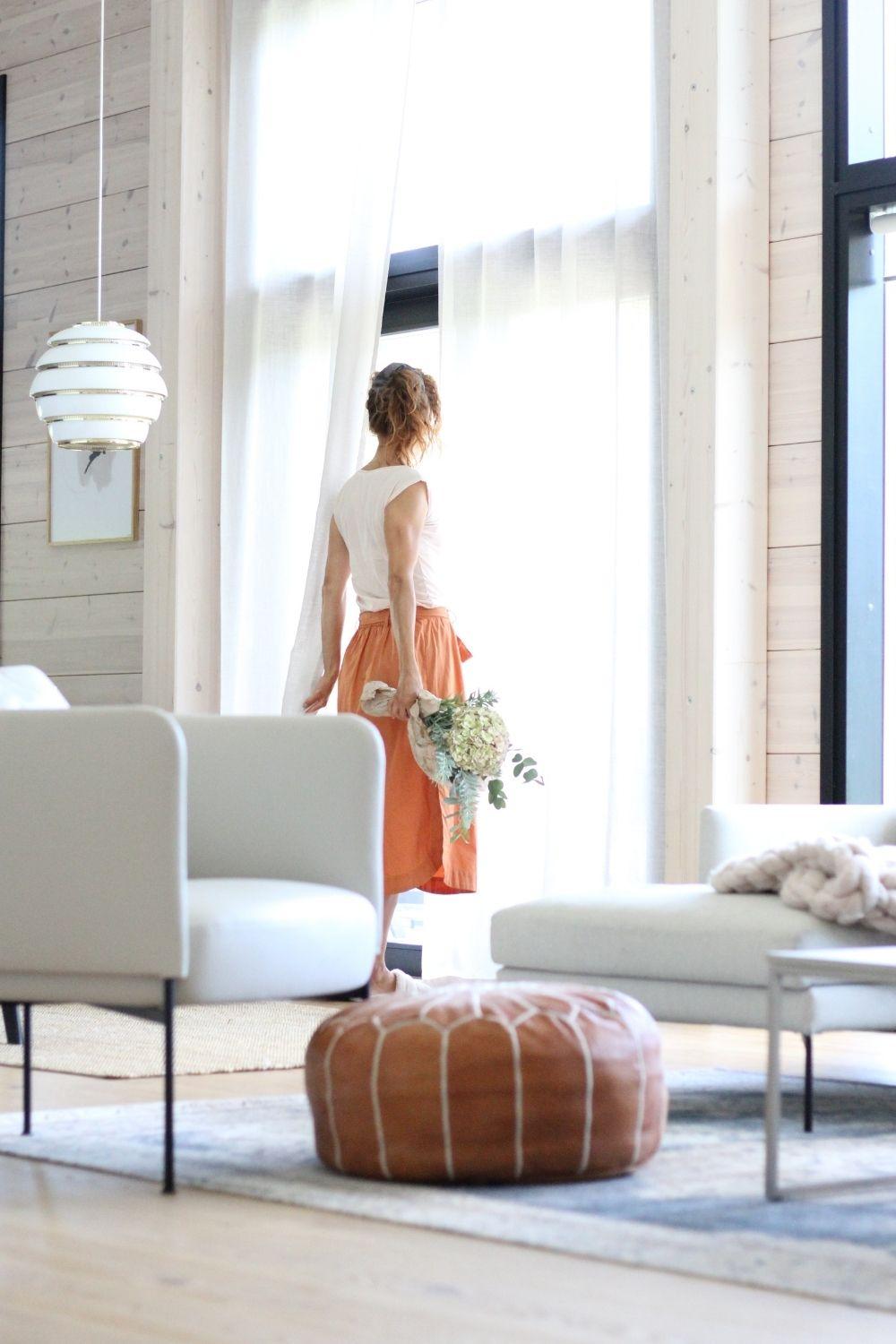 Key Elements of a Modern Log Home through Finnish Eyes
Varpu: What are the differences between modern Finnish log homes and the modern log cabin you can find on Pinterest?
Satu: I've followed a number of log home trends from around the world and have noticed that in those homes there is a clear difference compared to the Finnish style of log homes.
On Pinterest, log homes are often really dark: lots of dark wood in the decor and furniture. The furniture is typically massive in size. Leather, wool, and wood have been used in the interior. A large stone fireplace is often in the middle of the room and the adjoining wall is decorated with deer antlers. These alpine-inspired log houses differ greatly from modern Finnish log houses.
Varpu: In general, what are particularly Finnish qualities you can find in modern log homes around Finland?
Satu: Finns want large windows so that natural light can be maximized during every season. Finnish modern log homes are fresh and light. Colors are used sparingly, definition is brought in by contrasts. Finns love combining black and white, for example adding a black shower into a white bathroom.
The furniture is light and timeless, which encourages simplicity rather than complexities within a room. Wood and glass are used a lot in interior design. The floors are a light-colored wood: light treated oak, ash, or birch. For an extra touch of softness, add in textiles, which are of course a natural material also.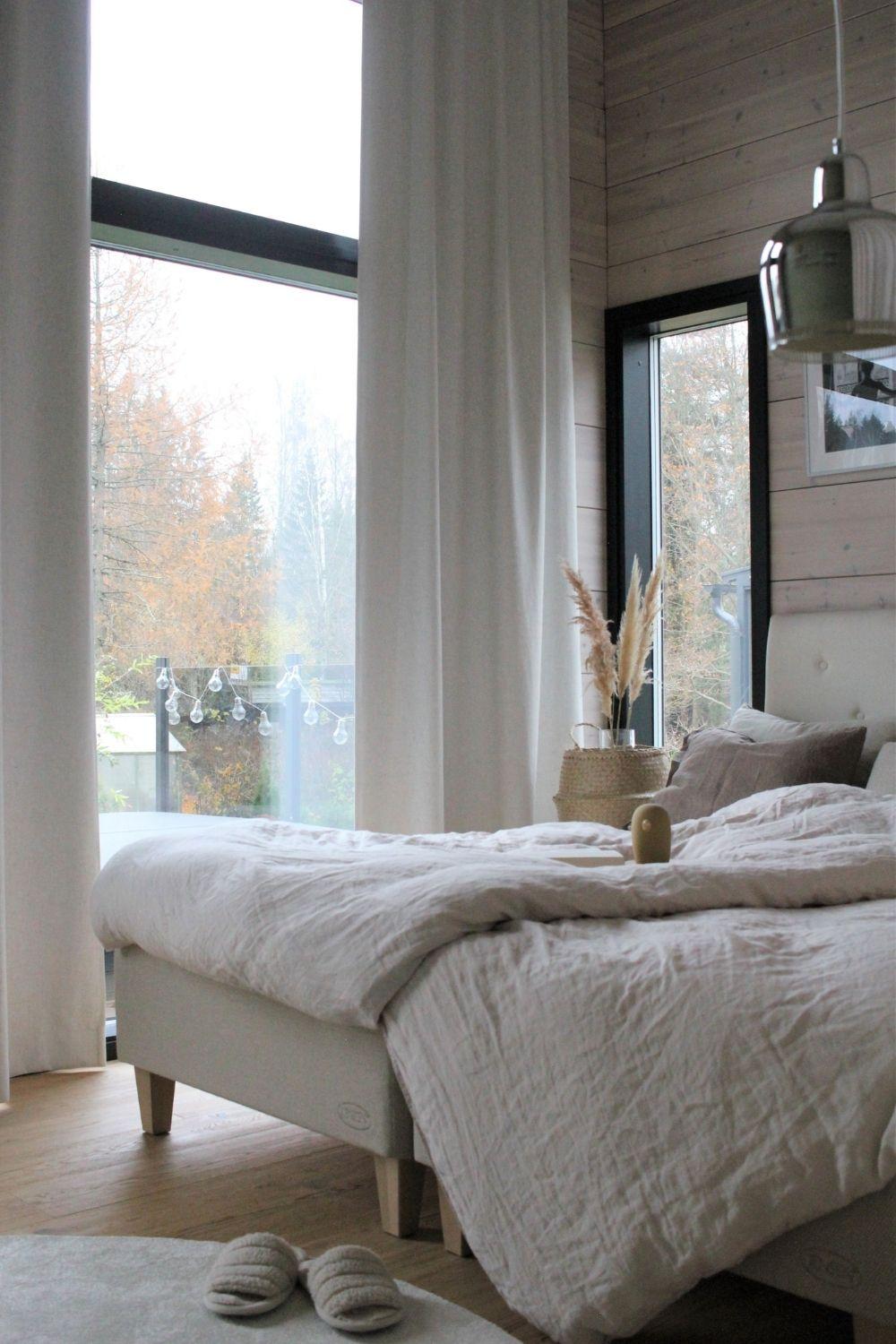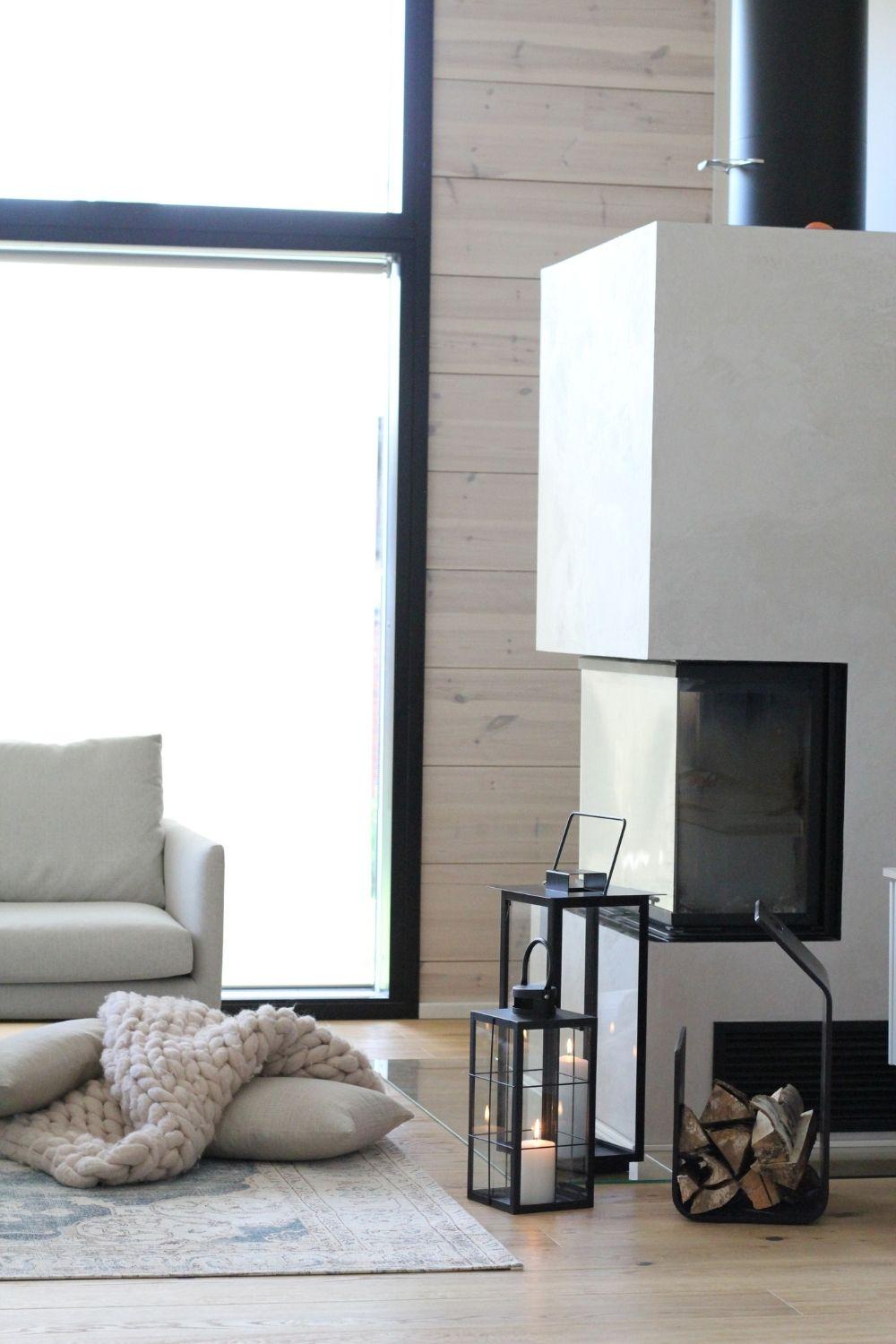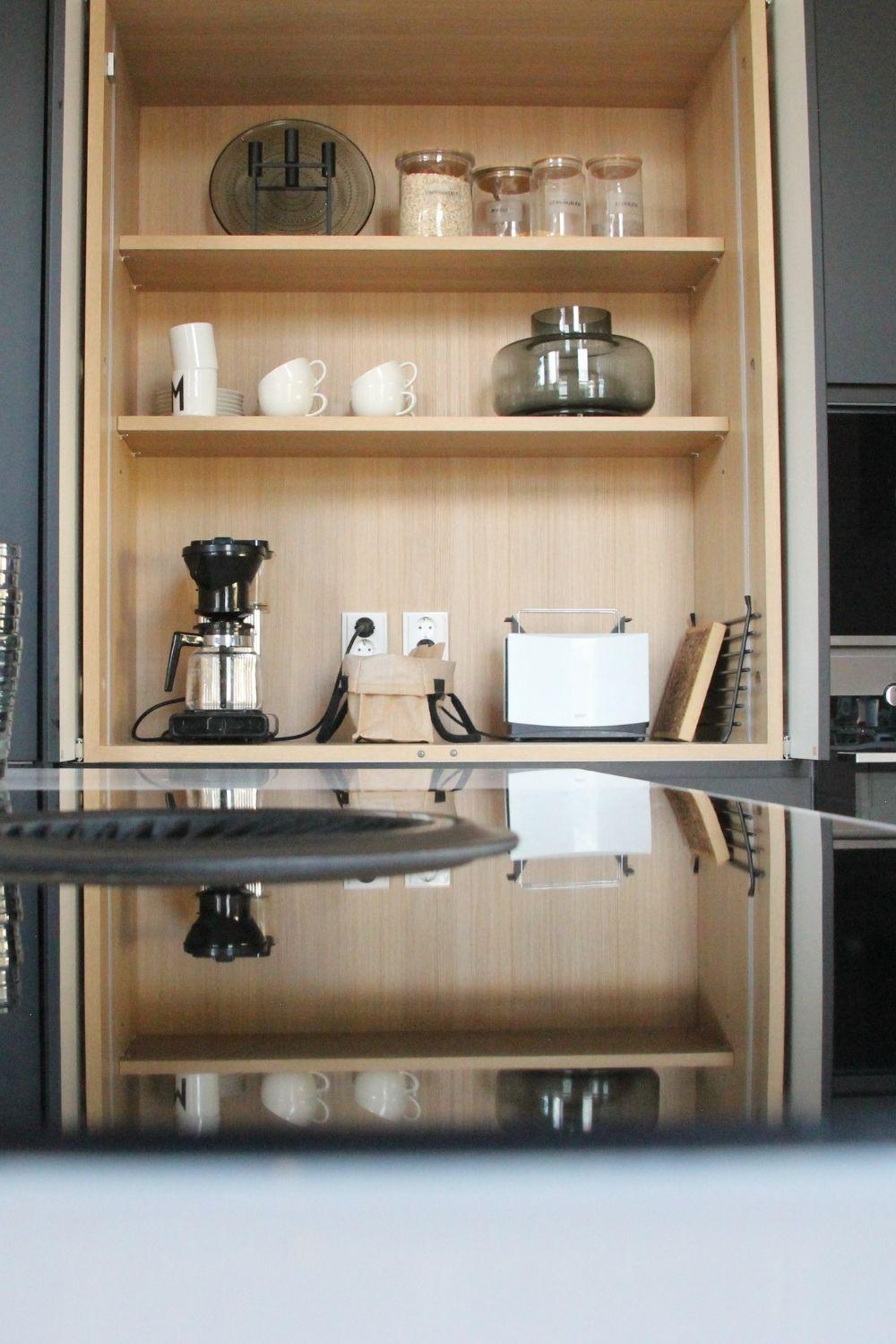 3 Best Style Tips for a Modern Log Home
Varpu: What are your 3 best style tips that help make your log home feel more modern?
Satu:
1. Use muted shades, such as beige or gray, as the main color in the room. A combination of these shades is also a good choice when you don't want too cold or warm tones. Remember, black brings contrast and an edge to the space.
2. In the furniture, airiness and grace make the space look lighter and more spacious.
3. Replace heavy curtains with light linen curtains and let in natural light.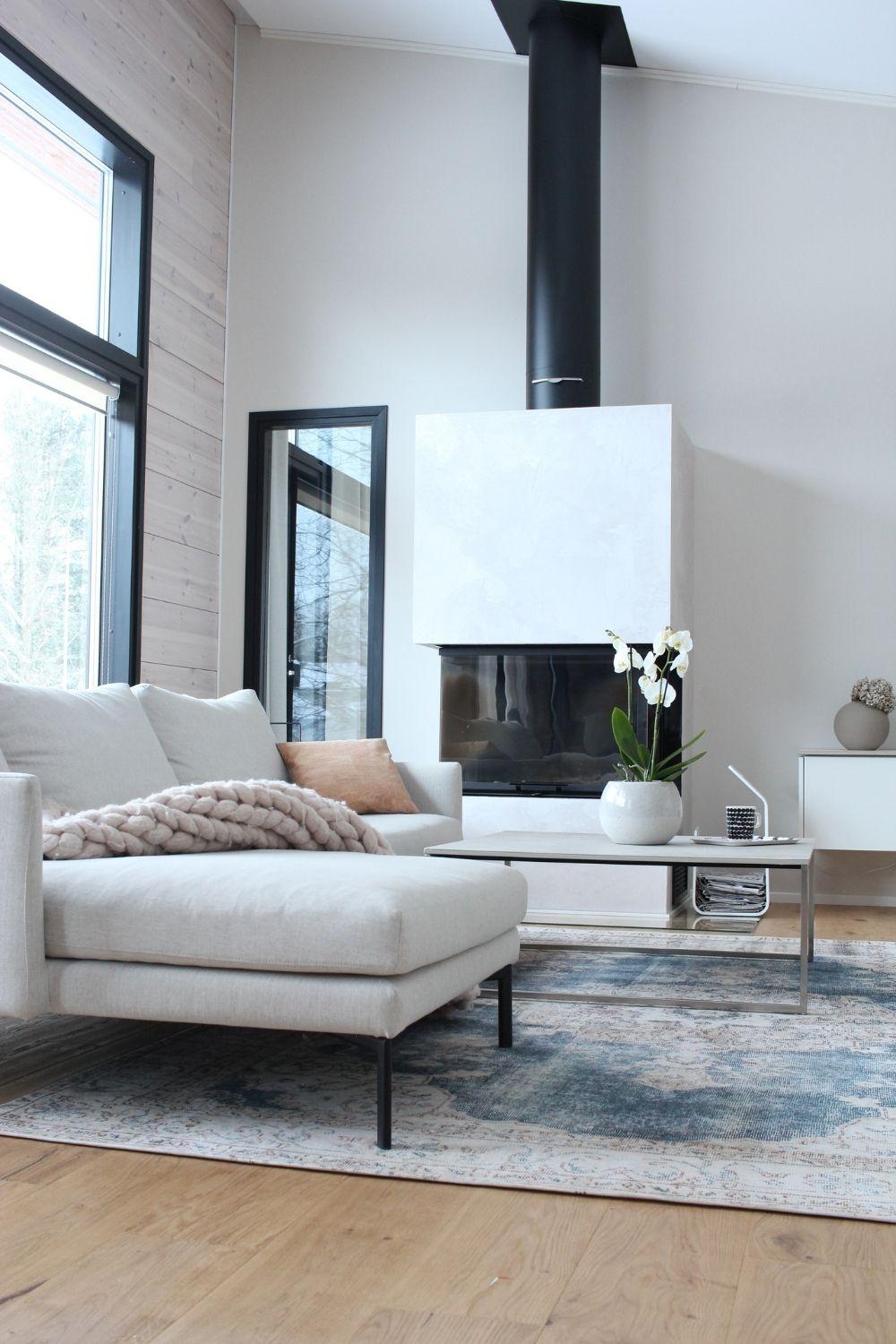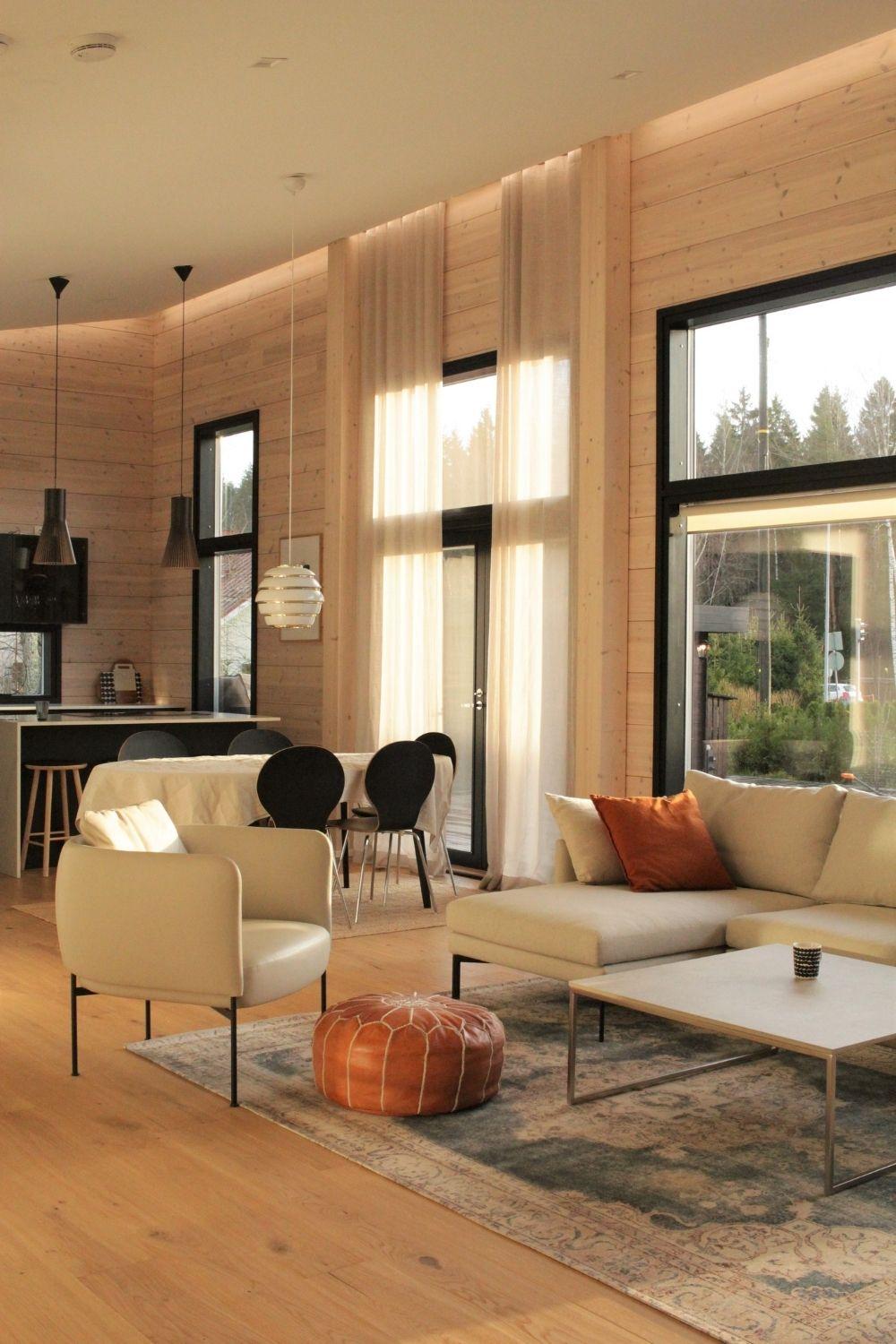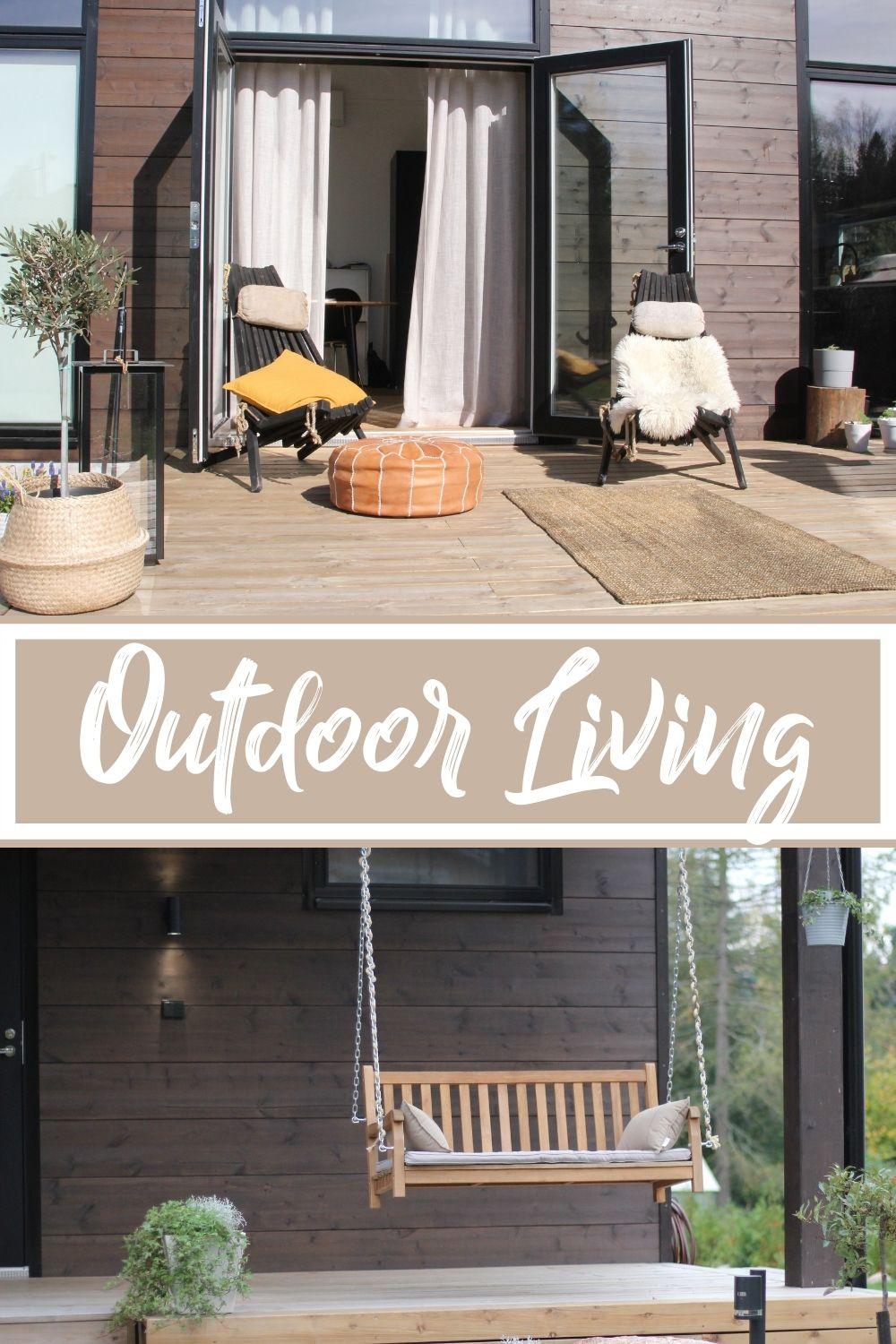 Favorite Finnish Interior Design Products
Varpu: What are your favorite design products & why? Can you tell a story about them?
Satu: I love Finnish design ceiling lamps. The best of these are the ones that were designed decades ago, but still work well today. A designer lamp is also a good investment, although sometimes expensive, it can be passed down from generation to generation. Lamps are the few things that stay intact even in a family with children. One of absolute favorites is the Artek's Beehive designed by Alvar Aalto from 1953.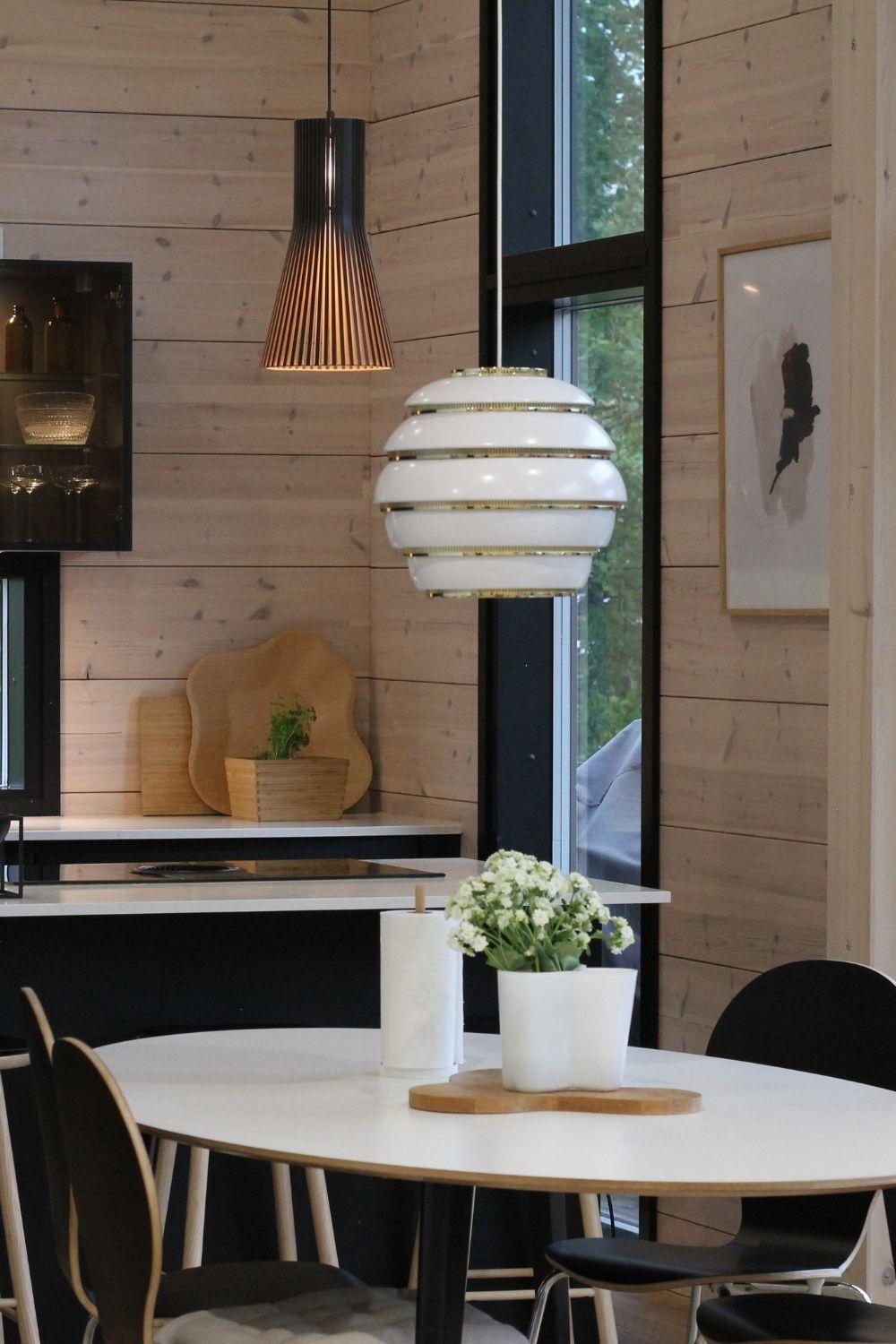 Another important item I have in my home is an arm chair made by my grandfather. I received this as a baptismal gift years ago. This chair is handmade and has withstood time and wear really well. Manufacturing sturdy furniture is a long tradition in Finland.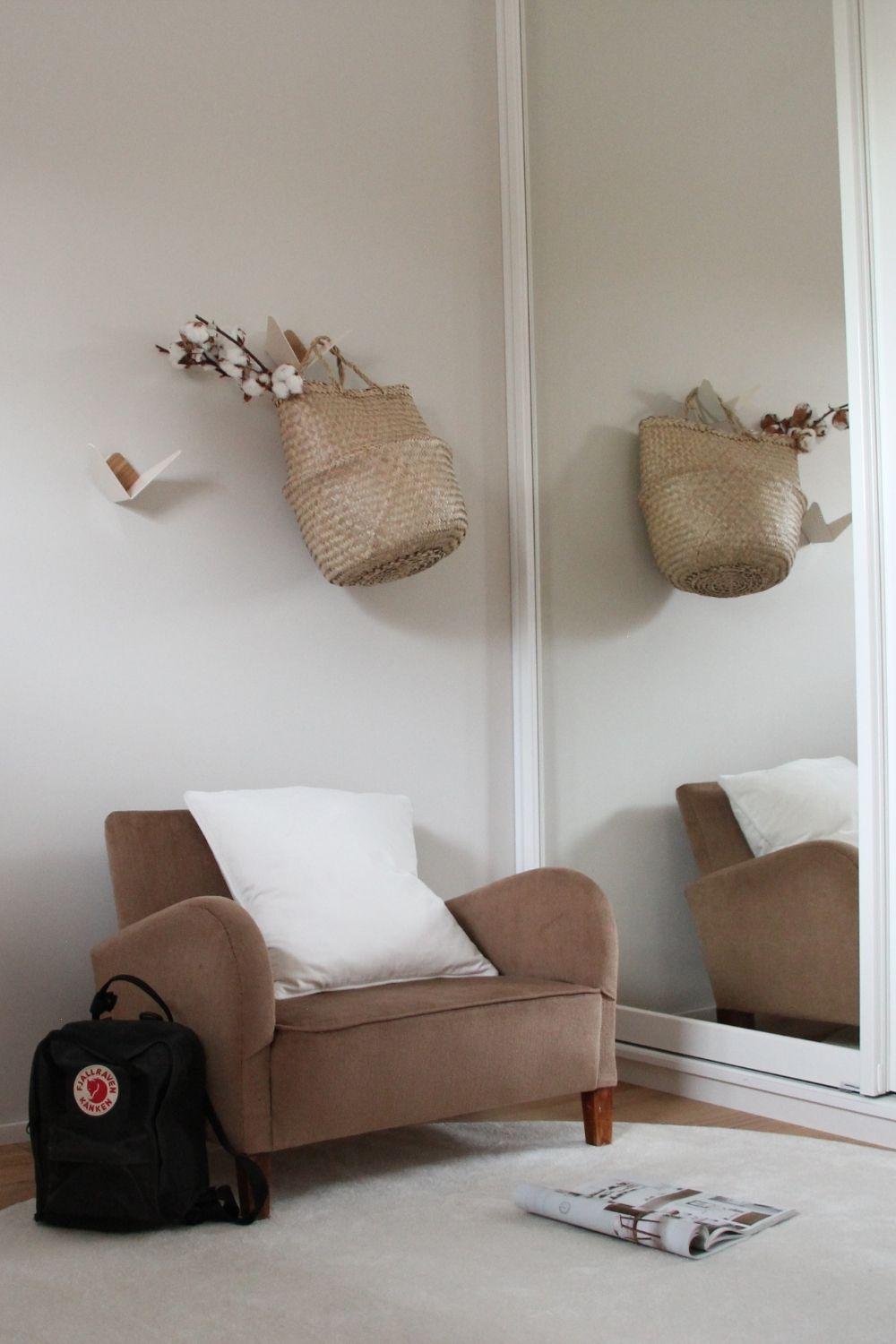 Varpu: What are your best tips to add Finnish home décor into a log home? How would you add that in super easily?
Satu: Finnish modern style includes rugs made of natural materials: jute, sisal or hoof carpet. You can buy Finnish design glass to use as a centerpiece on the living room table. The most popular Finnish glass brands are Iittala or Marimekko's various vases. These may be on display by itself on the table or may contain hay or dried flowers. Currently, one of the most popular interior design trends is the use of different mirrors. The mirror can be placed in the hallway or even in the living room. Black frames make the mirror very Scandinavian.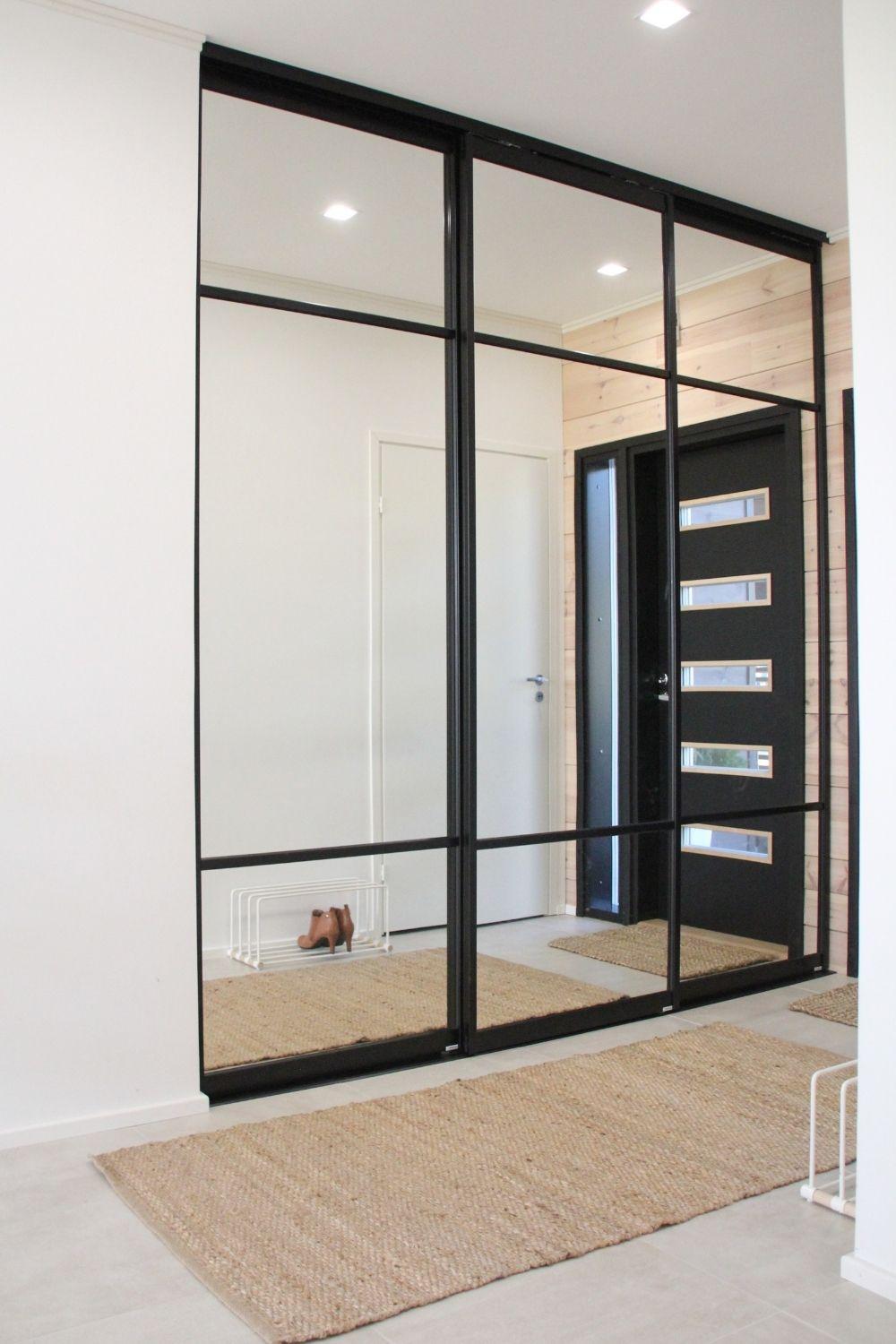 You can pull off this look with a similar rug from Amazon here: Sisal Rug.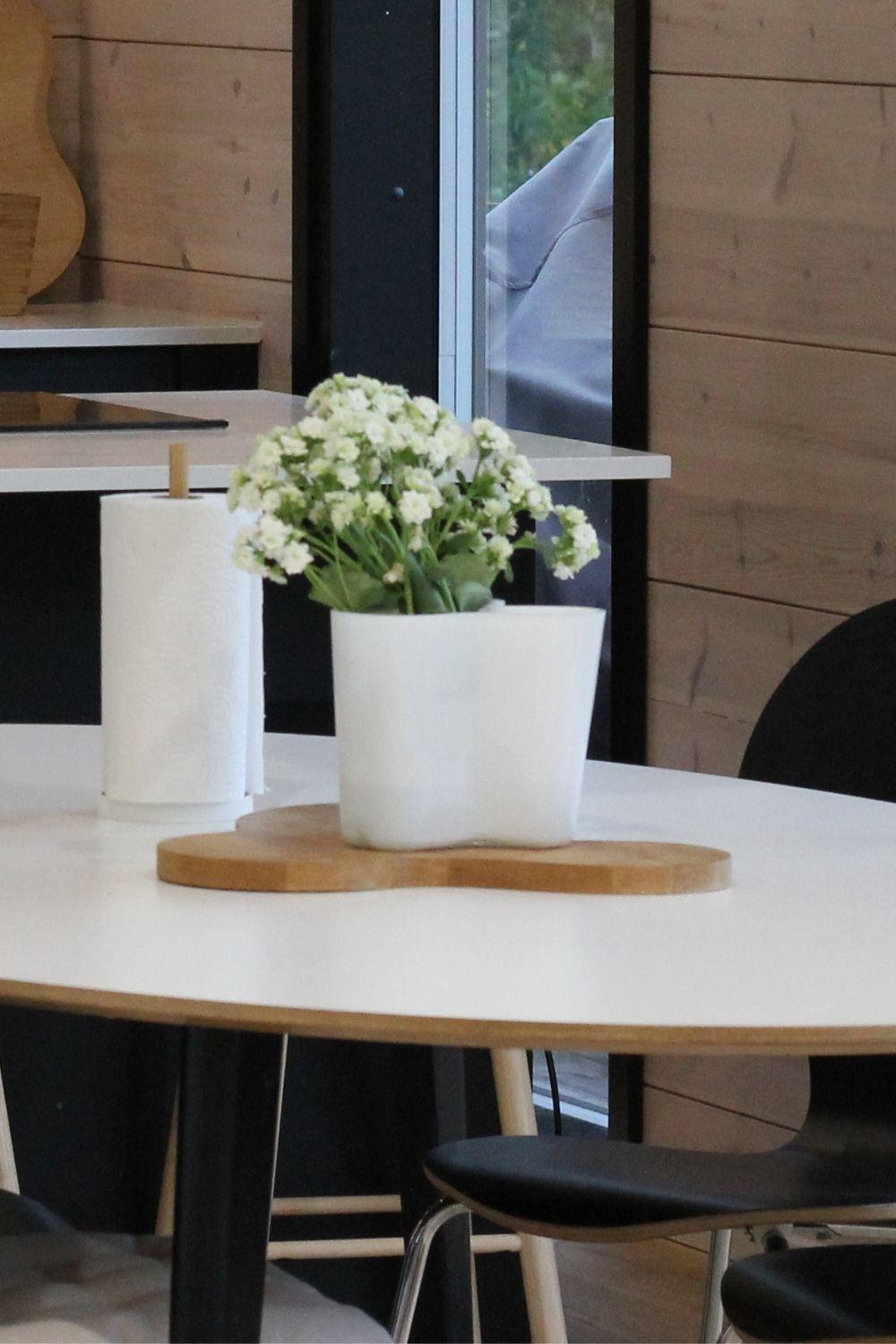 You can buy this exact Iittala Aalto Oak Serving tray, pictured above, here. You can also check out the famous Iitala Aalto Glass Vase here.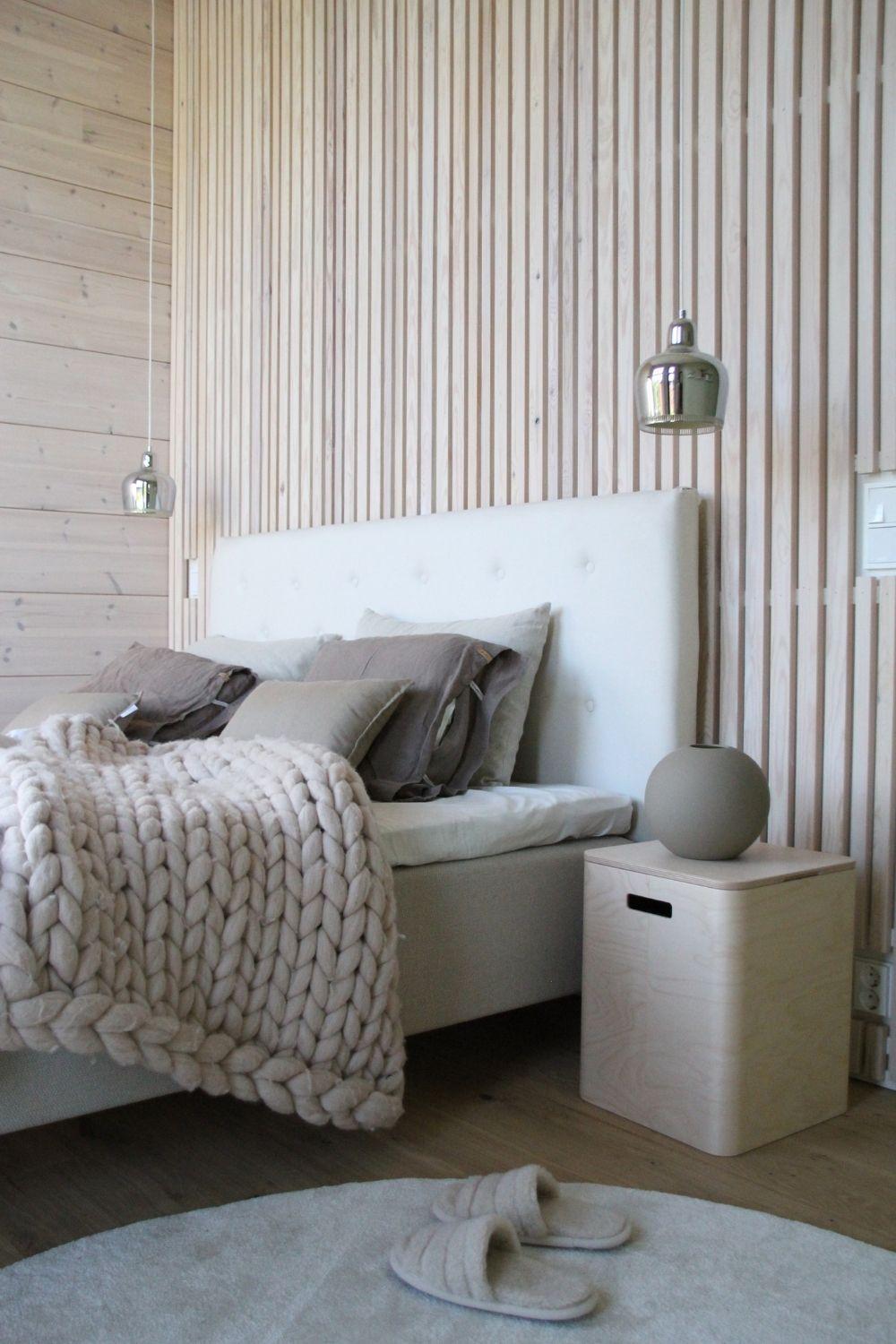 Looking for a bed set that is designed in Finland? Check out this Marimekko Duvet Cover set here.
Get to know the finns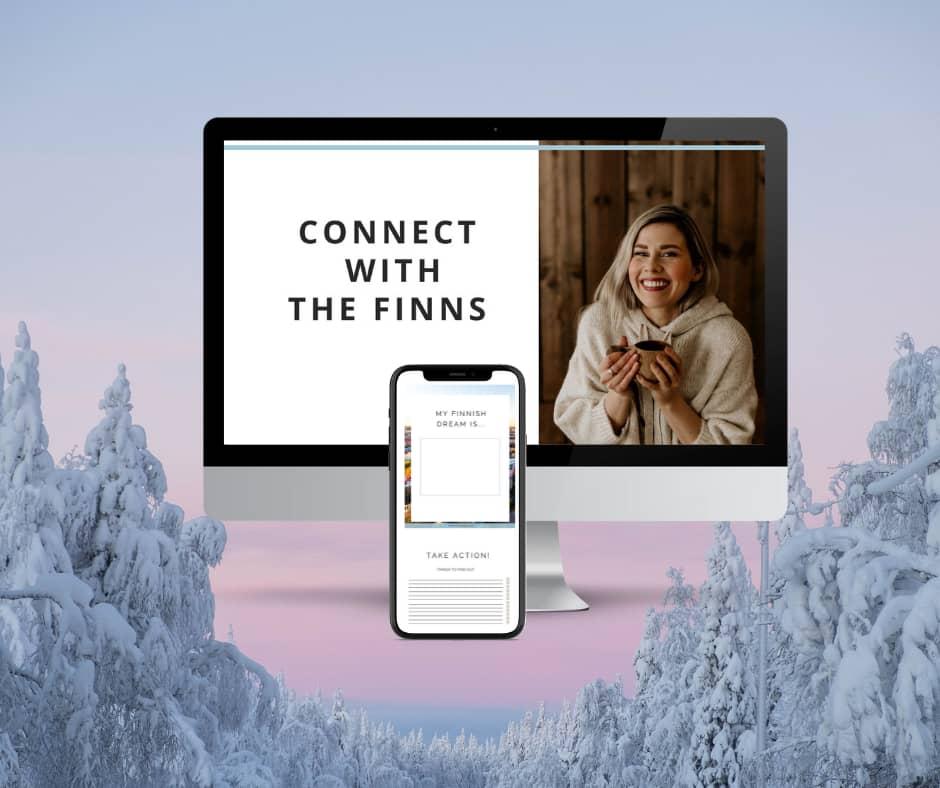 Join my free cultural class and avoid the culture shock when you are in Finland. ⭐⭐⭐⭐⭐
Finnish Interior Design for the Holidays
Varpu: How do you show the different seasons and holidays in your home?
Satu: For Christmas, I decorate my home with seasonal lights, candles, Christmas flowers, and real spruce. The scent of real wood and flowers is an important part of creating the atmosphere. The colors of Christmas are green, white, and gold.
After Christmas, I crave the brightness and freshness. In spring, the vases are decorated with different branches: magnolia, apple tree branch. Tulips are an absolute staple of spring.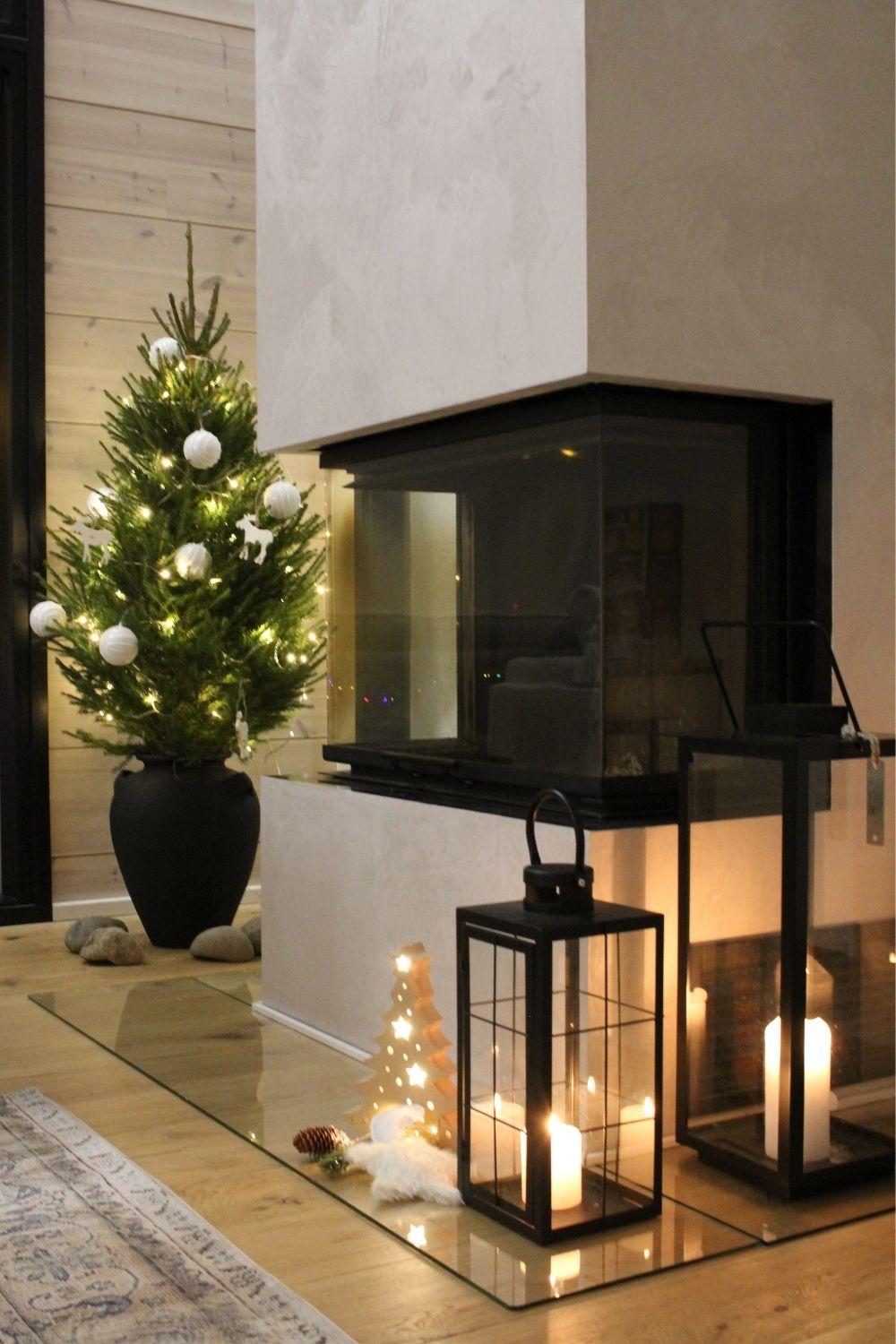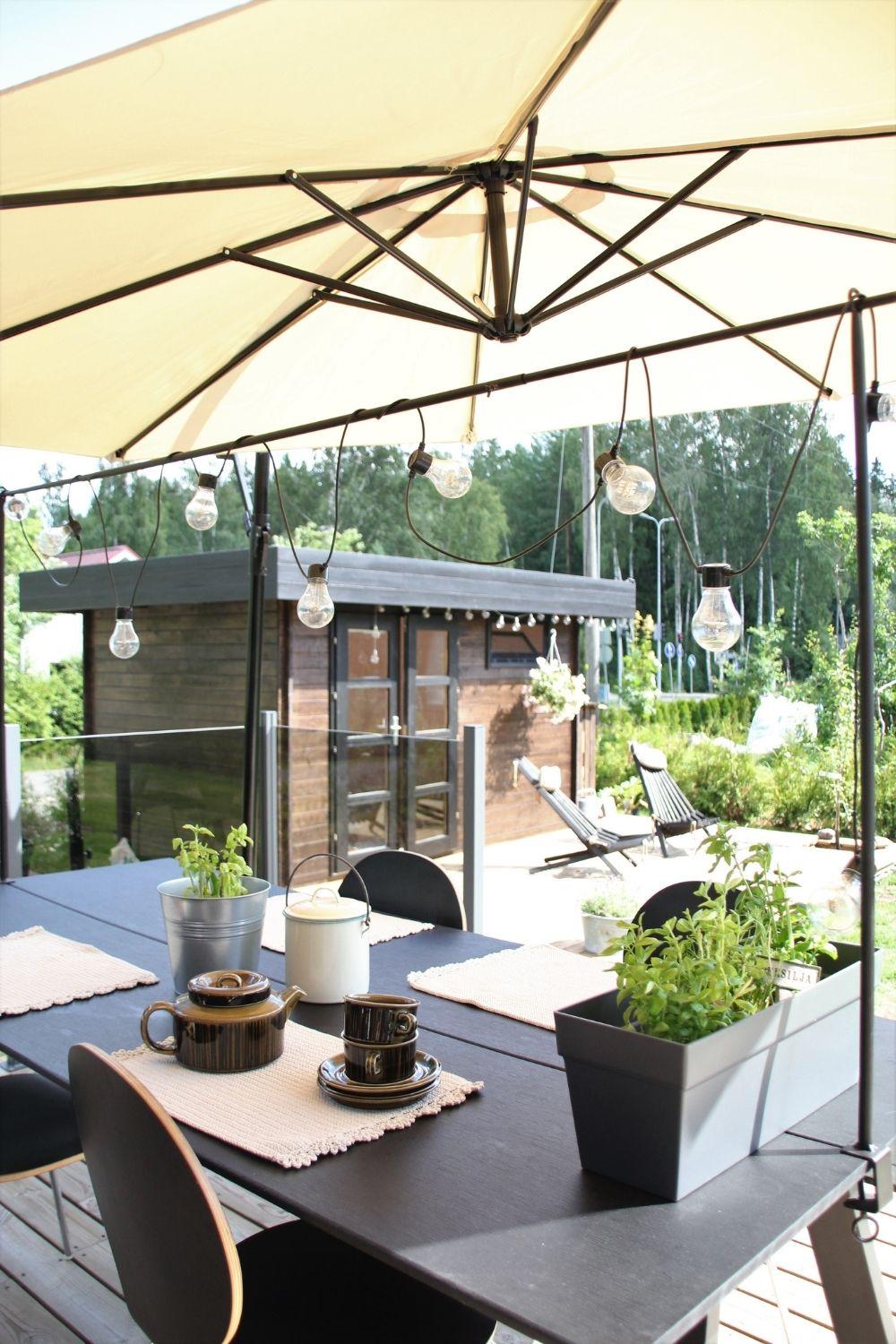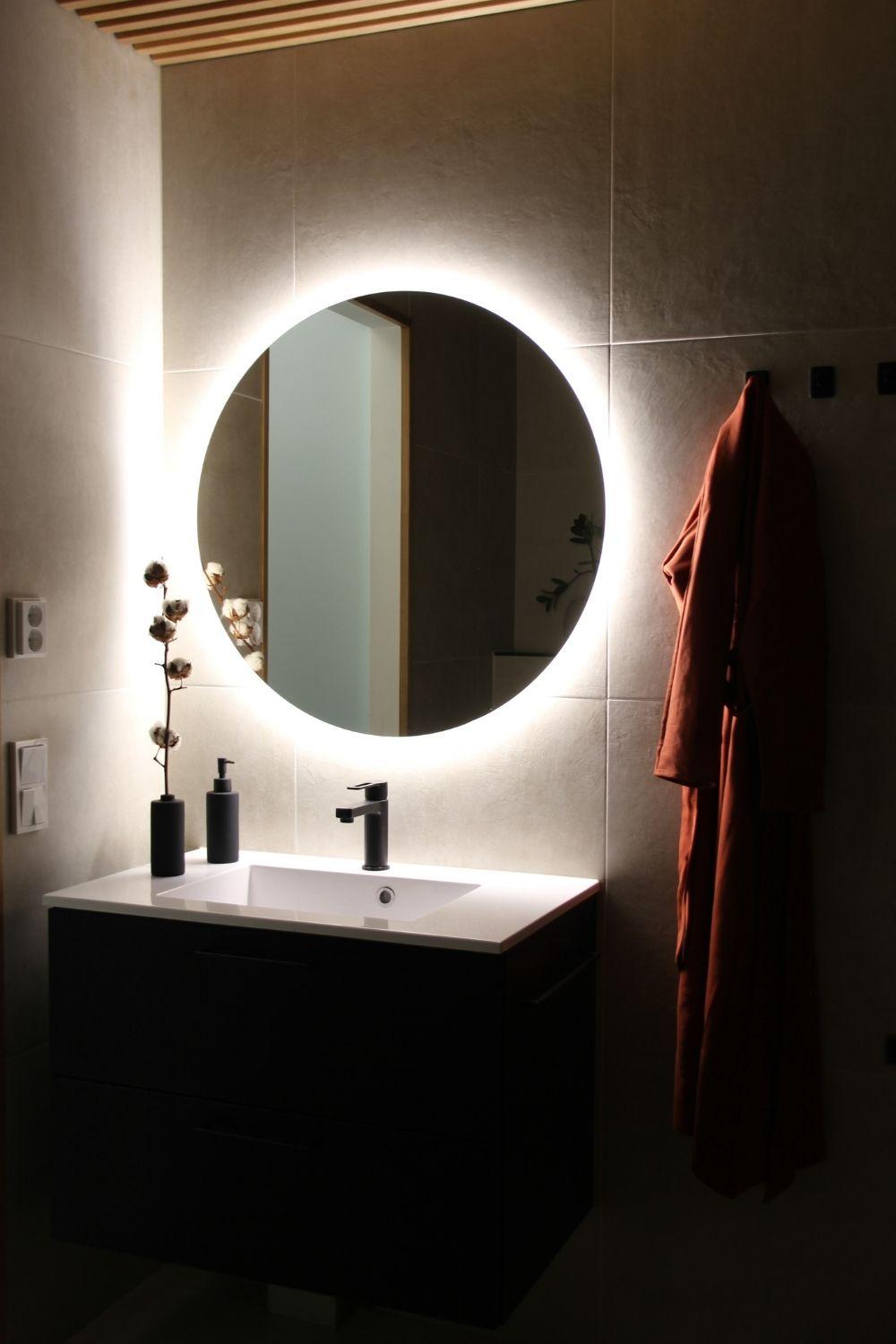 I hope Satu's tips on interior design inspire you to incorporate a touch of Finnish design into your home. A huge thank you to Satu for sharing these awesome tips and beautiful photos of her home.
Follow Satu on Instagram to see more.
And one more big thank you to all my readers and particularly Jenny, a Her Finland student, who suggested I share more about interior design in Finland.
I'll be sharing posts about Finnish homes on a regular basis from now on!
What do log homes look like in your country? What do you like most about modern log homes in Finland? I would love to hear in the comments.
Looking for more views into Finnish living? Check out these blogs:
"Is it expensive to live in Finland? 5 cost of living in Finland examples"
"The One Reason why Finland Loves Cabins"
"Finnish Sauna Etiquette – How to Do Sauna Like a Finn!"
FinNISH CONNECTION COLLECTION 🇫🇮
Finland-themed sweaters and accessories made-to-order. 🧡 Worldwide shipping.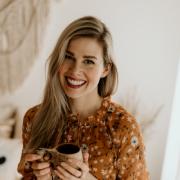 About Varpu
I'm the founder of Her Finland. I love cultural tidbits, aha moments, Finnish folklore, and cinnamon buns. My newest interest is learning bird songs. Read more about me..