Porvoo in Finland is a darling little town famous for two things: its colorful Old town and cute almond pastry, called Runeberg's Cake.
As Porvoo is only a 50-minute bus ride away from Helsinki, it makes the most adorable day trip destination from the capital in any season!
The Old town and riverside have a happy, holiday-ish vibe which is unique in Finland. That is my favorite feature of Porvoo. The time seems to tick slower in Porvoo.
Psst… Follow me on Instagram and get more Finland into your daily life immediately!
Näytä tämä julkaisu Instagramissa.
Porvoo, a Very Old Town
Porvoo is one of the oldest towns in Finland, and you can hear both the Swedish and Finnish language on the streets.
Porvoo has a fascinating history with so many twists and turns that it sounds like a Finnish soap opera. For example, Porvoo has been destroyed by pirates in the 16th century. Also, it has burnt to the ground several occasions, one time due to a boiling of a fish.
Porvoo Old town is compact and full of Scandi charm. It's wonderful to walk in the middle of the picturesque wooden architecture from the 18th and 19th century.
I love following the paths to inner courtyards. They take you downhill all the way to the river, in between the iconic red warehouses of the shore.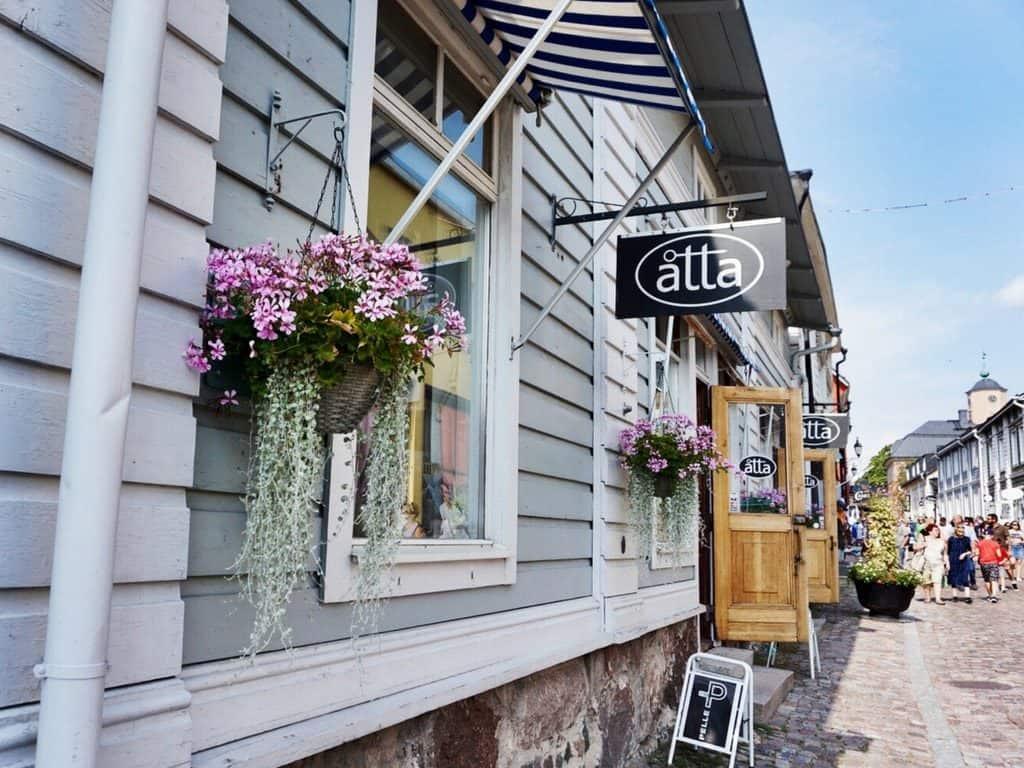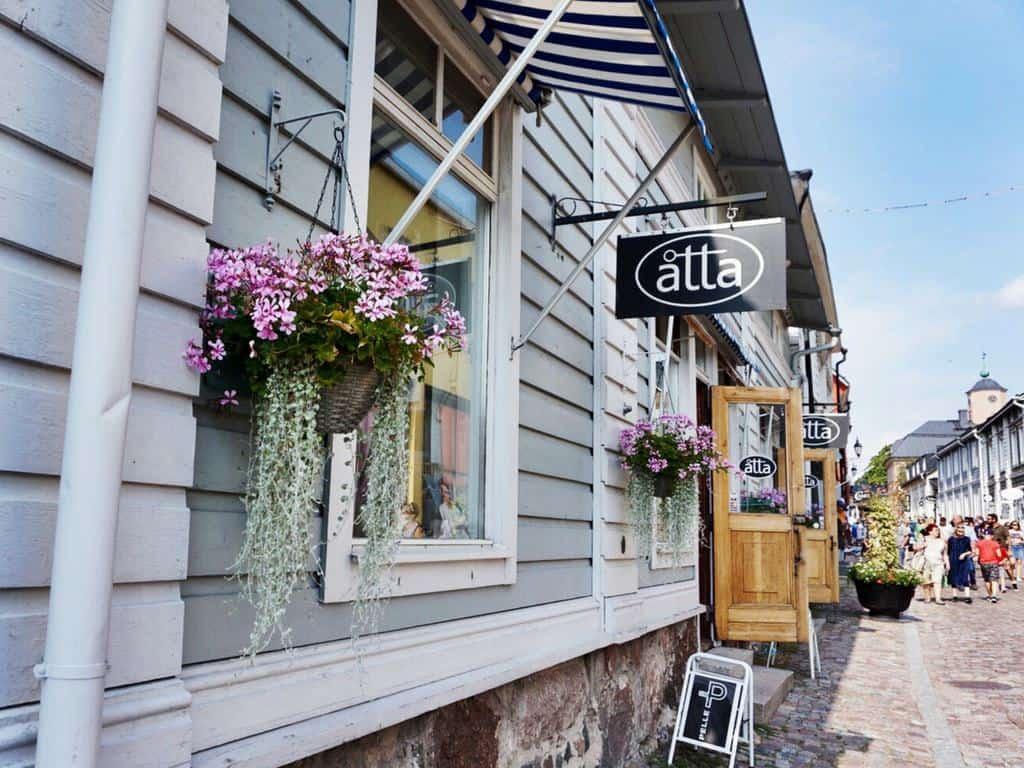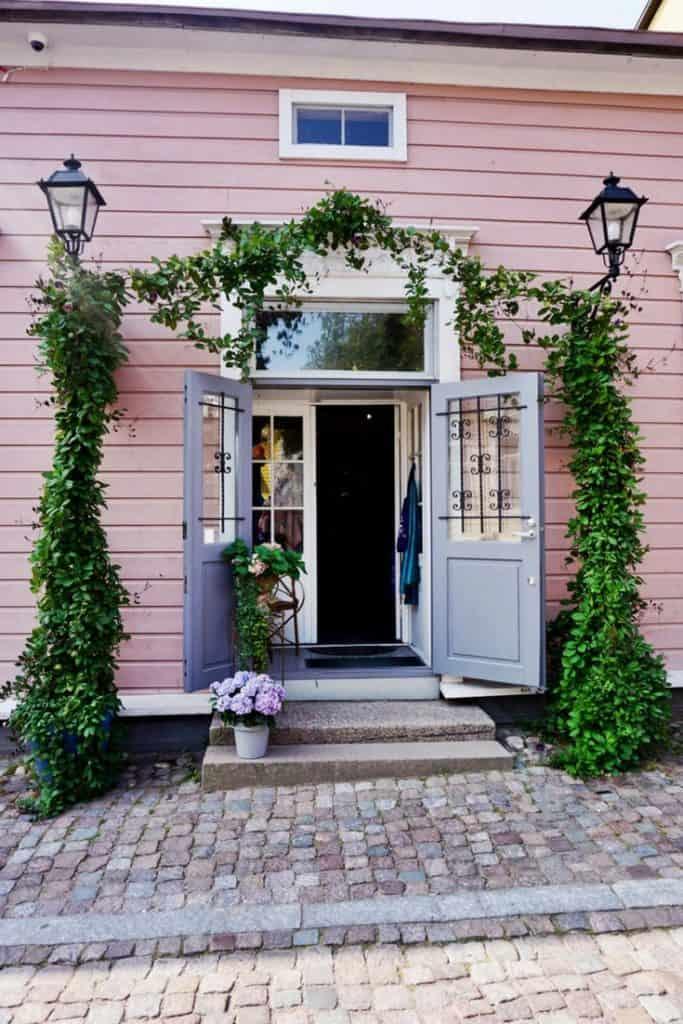 The Story behind the Almond Cake
Many Finns have visited Porvoo on a class trip as it is the cultural cradle for many things Finnish. In fact, we thank our national poet, Johan Ludwig Runeberg, and his wife, for the yummy almond cake.
J.L. wrote the Finnish classic 'The Tales of Ensign Stål' (Vänrikki Stoolin tarinat, in Finnish). He also had quite the sweet tooth. The story tells that his wife, Fredrika, made these almond cakes for him to eat at breakfast.
Oh, and besides her cooking skills, Fredrika was the first authors in Finland to write historical fiction. Quite the power couple!
You can't find this pastry anywhere else in Finland but Porvoo unless you are visiting Finland in January or February. That's because we Finns celebrate J.L. Runeberg on the fifth of February and honor him by eating these cakes (which is an awesome way to celebtrate, by the way).
So, tasting Runeberg's cake is a must when in town! There are many lovely cafés to enjoy them, for example, Porvoon Paahtimo and Café Fanny.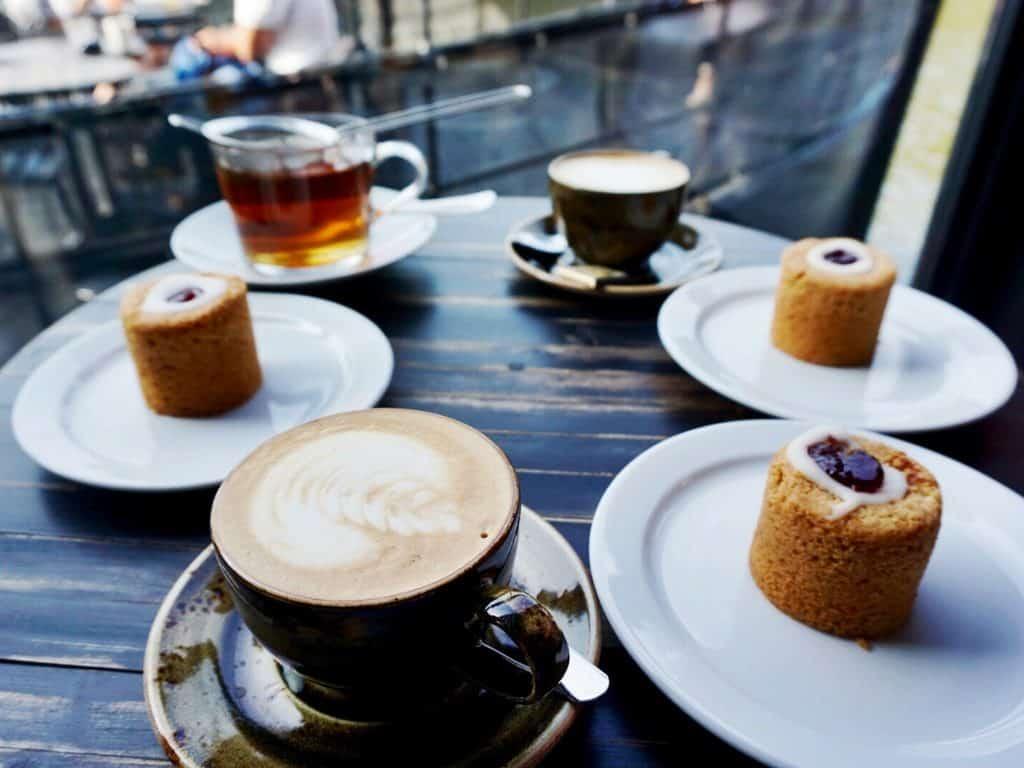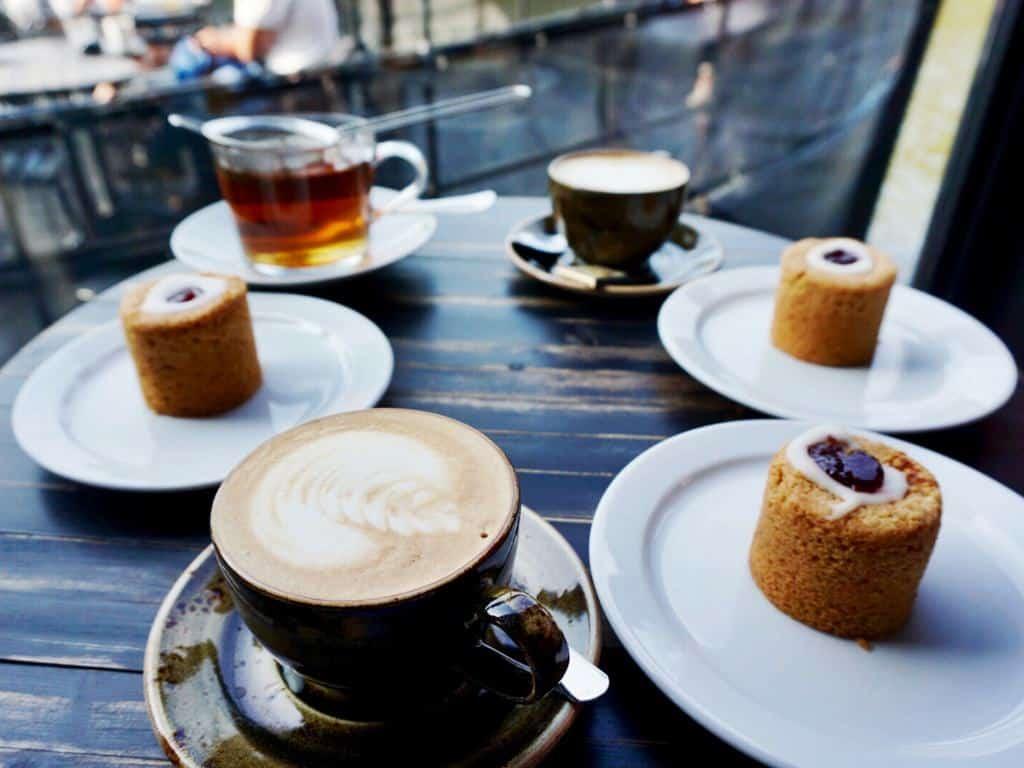 Porvoo and its Charming Restaurants
Porvoo is full of excellent lunch and dining places. Pretty much all the restaurants in Old town are worth a visit. Try Meat District, Zum Beispiel or SicaPelle. They all have raving reviews.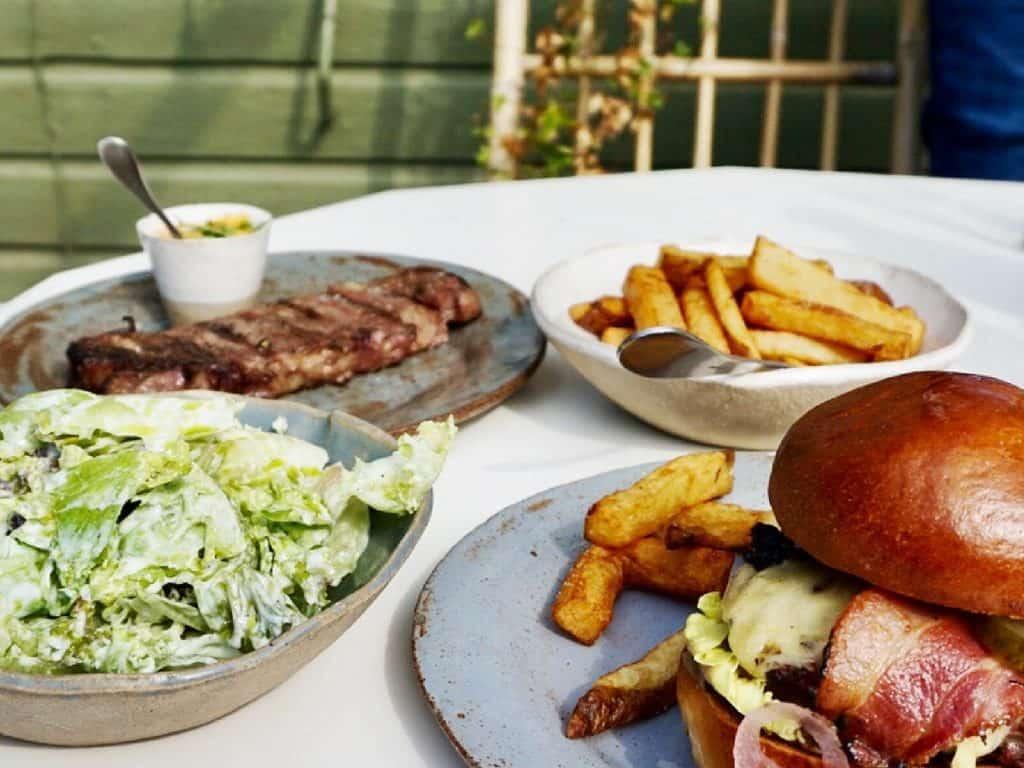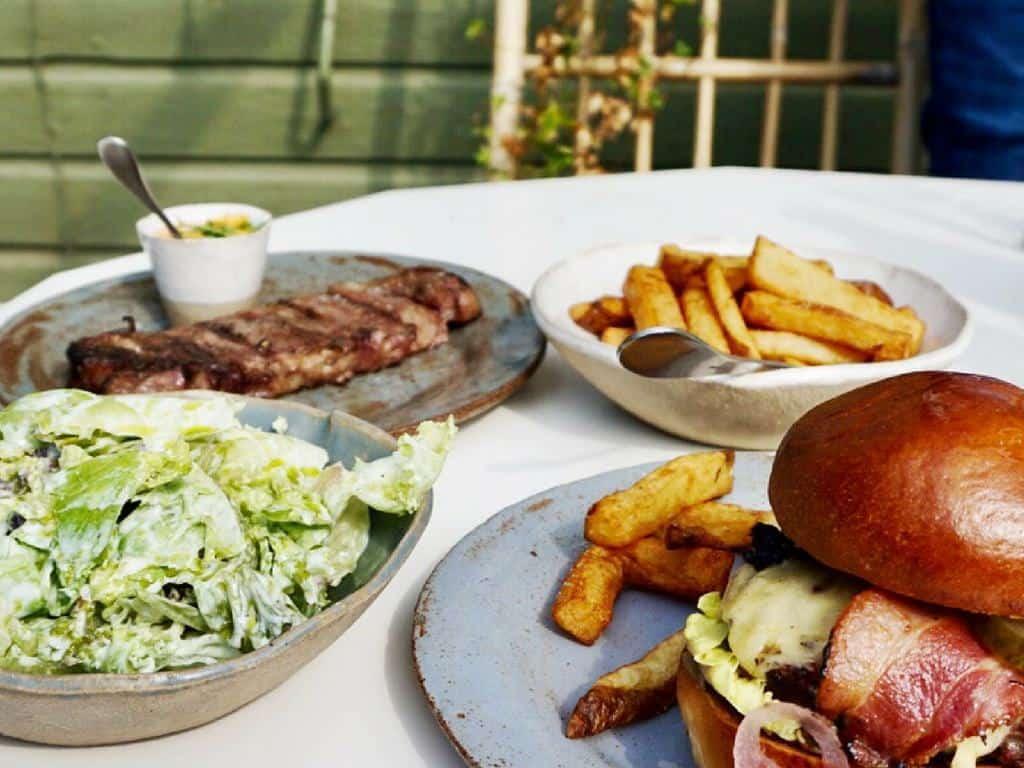 Porvoo is a popular free time destination for us Finns, especially on Saturdays. Families come to enjoy the slow pace of the town and couples to hold hands while exploring cobblestone streets.
That's why I recommend making a table reservation if you just absolutely want to test a specific restaurant.
Grab the free kit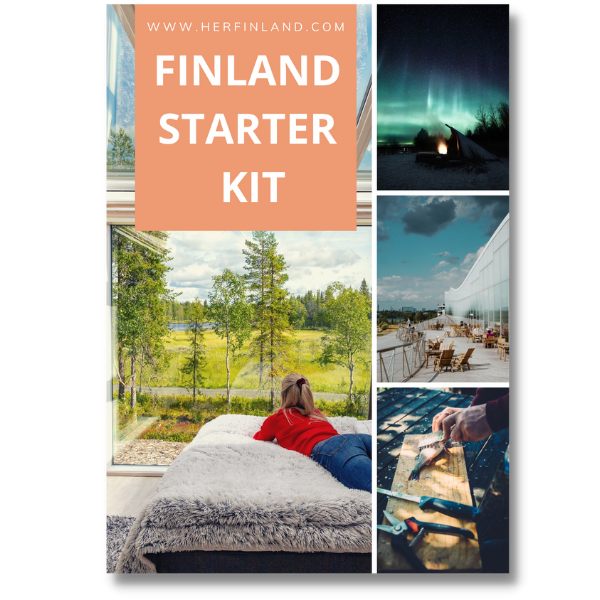 Things to Do in Porvoo
Hands down the number one thing to do in Porvoo is visiting Old town and walking both banks of the river. Porvoo is a perfect no-stress one-day walking destination.
By the way, Brunberg, a local chocolate maker, has a shop in Old town.
At the city center, there is the home museum of the national poet of Finland, Johan Ludwig Runeberg. Yes, that's the almond cake guy! Below, you see me visiting the Runeberg Home Museum. Fredrika's garden is a masterpiece.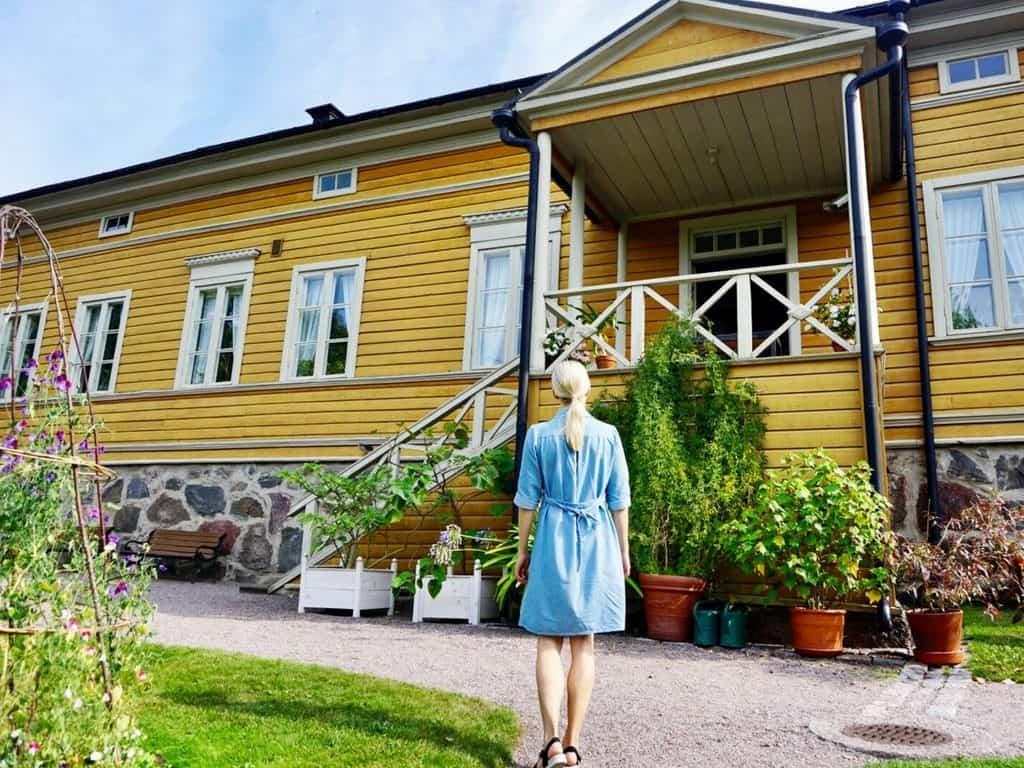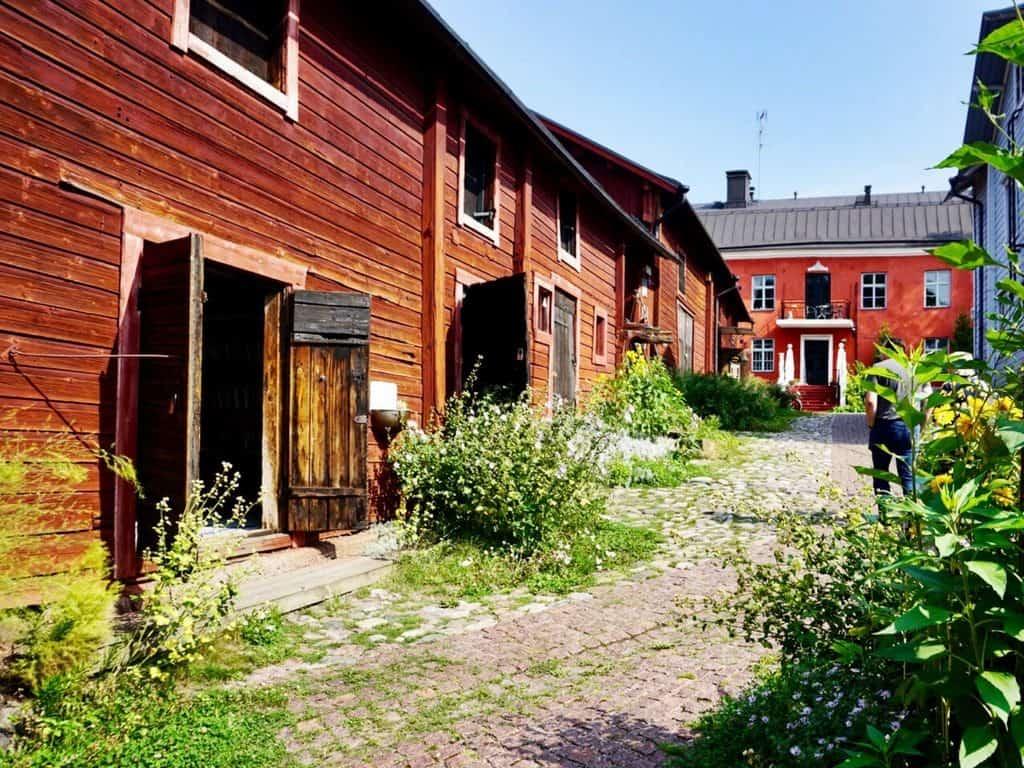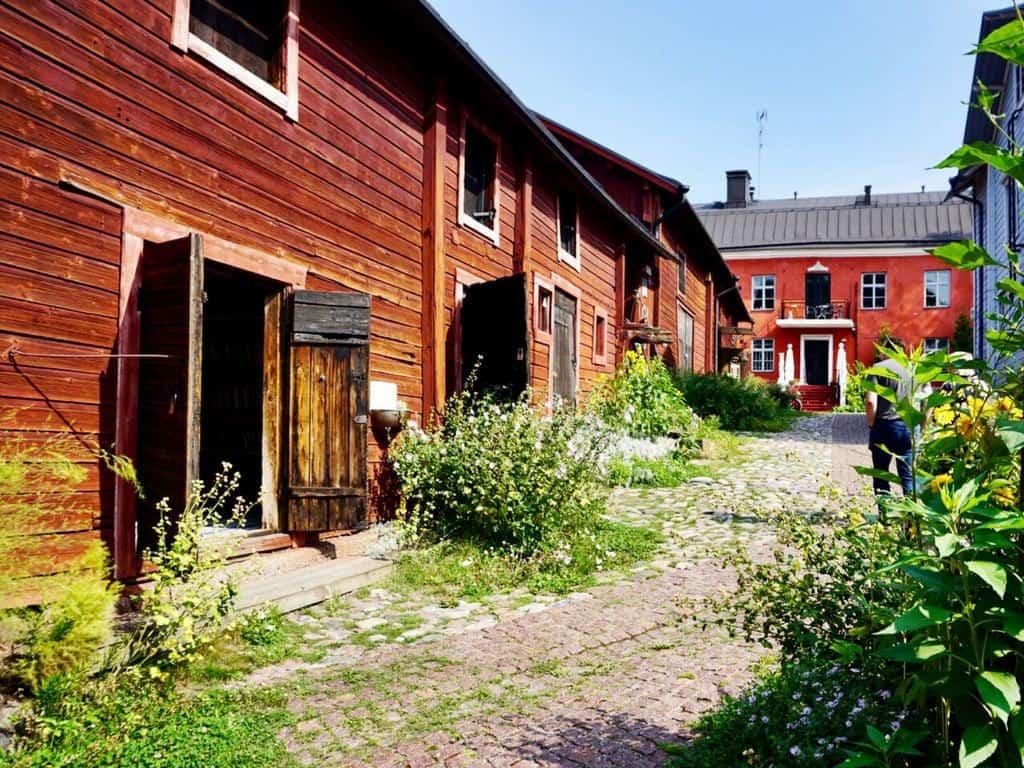 A short taxi ride away, you'll find even more culture. The atelier museum of Albert Edelfelt, the most famous artist of the Golden Age, lies in Porvoo countryside.
Local Products – the Perfect Souvenirs
Design Deli is a tiny shop in Old town offering a selection of 35-40 Finnish designers and illustrators. What I love about Design Deli is that all items in the store are both designed and produced in Finland.
Furthermore, the below mentioned are made in Porvoo, which is pretty impressive!
Latimeria pasta servers and salad sets must be the most beautiful cutlery I have ever seen. Velvet or brushed steel is the material for these utensils.
There is a rainbow of colors and prints to choose from with Kierti antibacterial and washable dish and cleaning cloths.
Vaja tableware shows Finnish craftsmanship, elegance, and functionality. The products are clean-lined, stackable and manufactured as small series production locally.
Siiri bracelets and earrings are made of used bicycle inner tube and handcrafted with scissors by a talented local designer.

From Helsinki to Porvoo: Bus, Boat or Bike!
Porvoo is super easy to reach by buses shuttling between the main bus terminal of Helsinki (the cellar floor of Kamppi shopping mall) and the Porvoo bus terminal, just at the city center.
The bus ride costs around 10 €, and there is a bus pretty much every half hour. Click here to read about how to use buses in Finland!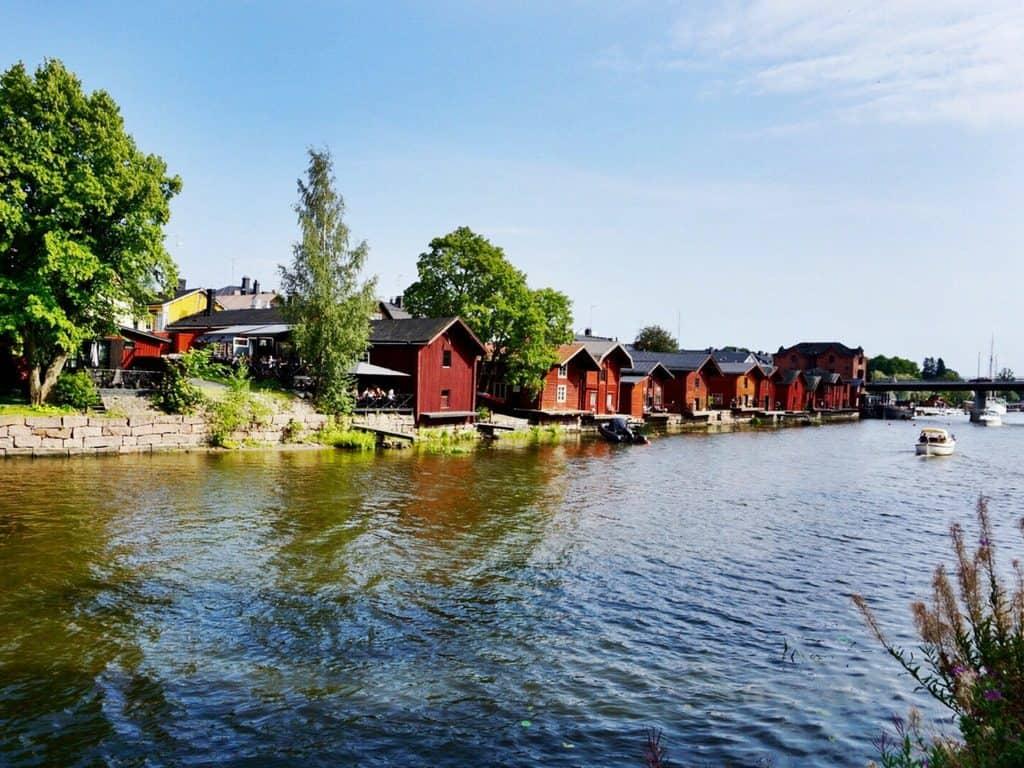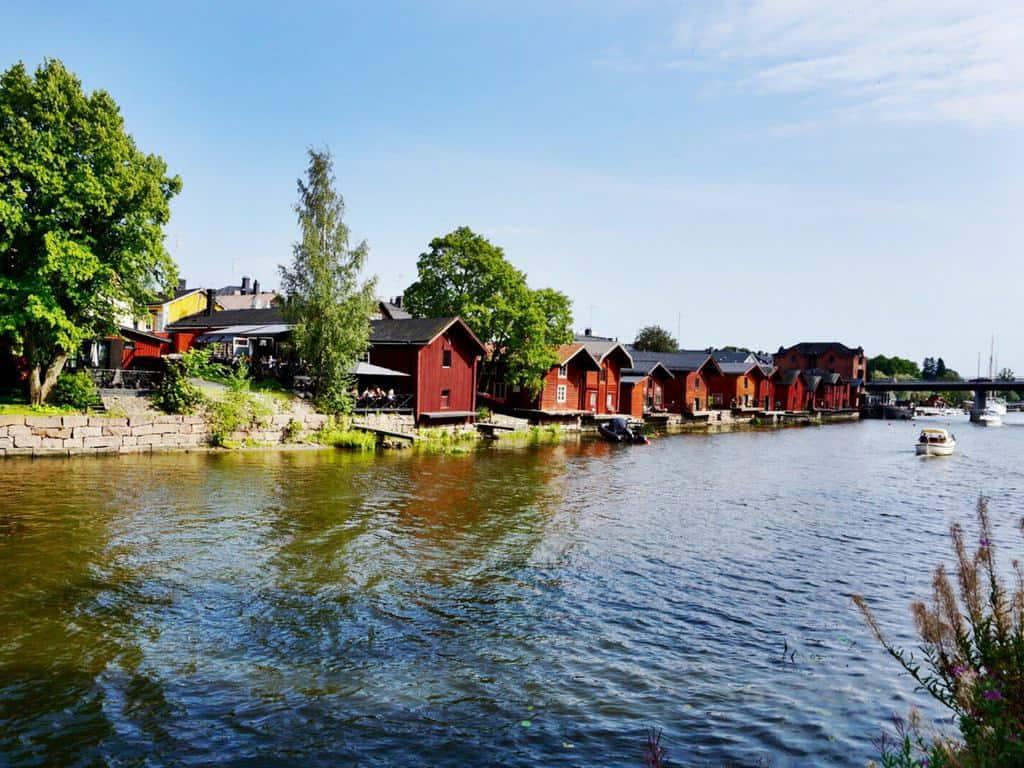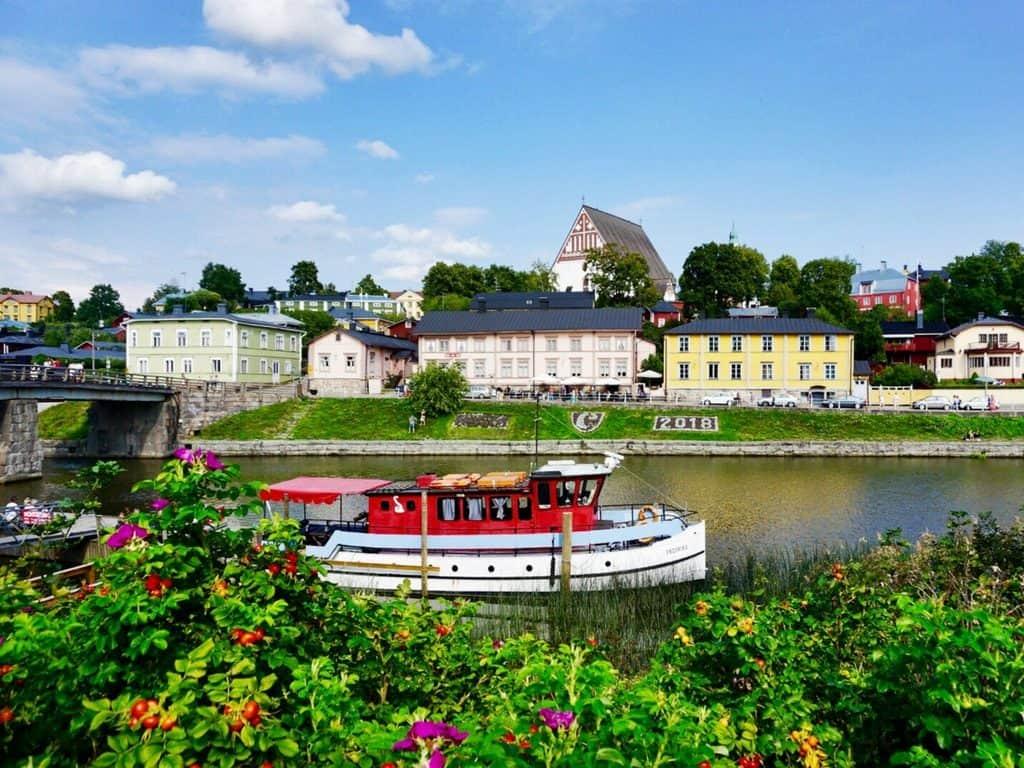 Or, what about taking a cruise to Porvoo? The boat route goes from Helsinki through scenic archipelago views and you have 2,5 hours to visit the old town.
That might be too tight a schedule for a visual foodie like me who wants to have lunch, coffee, enjoy the craft beers of the town AND wander leisurely on the streets but if you want to combine seeing the archipelago with visiting Porvoo, it's a great choice.
If you are into bicycling, one great idea is to ride a bike there and back! My biker friends (haha) advice to take the metro to 'Mellunmäki station' in Helsinki and starting your smooth bike ride from there. It's a bit less than 40 kilometers (25 miles) to Porvoo following this route.
Are you going to visit Porvoo when in Finland? Do you have any questions? Comment below and let me know!
Looking for more tips on visiting Helsinki and day trips from there? Check out some of my other quick guides:
FinNISH CONNECTION COLLECTION 🇫🇮
Finland-themed sweaters and accessories made-to-order. 🧡 Worldwide shipping.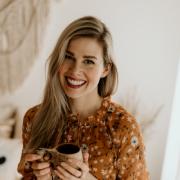 About Varpu
I'm the founder of Her Finland. I love cultural tidbits, aha moments, Finnish folklore, and cinnamon buns. My newest interest is learning bird songs. Read more about me..