I admit I have a presumption that the Finnish art scene and artists do not get much notice in other countries. I am guessing that many of us recognize names like Kahlo, Dali, Picasso, and Munch even though not having a spectacular art interest.
No Finnish artist has this kind of mighty name in world art. However, we have so much to offer whether you are a hardcore art fan, have a casual interest in the topic, or are dragged involuntarily to museums.
Personally, I love the Golden Age of Finnish art, which happened z. 1870-1920. This time was an era of nationalism ideas with symbolism and a realistic-naturalistic approach.
Artists created Finnish nature and people inspired paintings, expressing both everyday and difficult subjects that were not talked about in public. Many artists show a remarkable variety, developing their signature style.
To me, each painting has a story behind it – a hidden agenda, sometimes funny, sometimes serious. Children were a popular subject of the time, so I'll do a small alternative art tour with the little ones. Below, my alternative titles for a couple of my favorites from the Golden Age.
Varpu's tour of famous Finnish artists and their work
"That peaceful moment before your mum found you wrapped in toilet paper."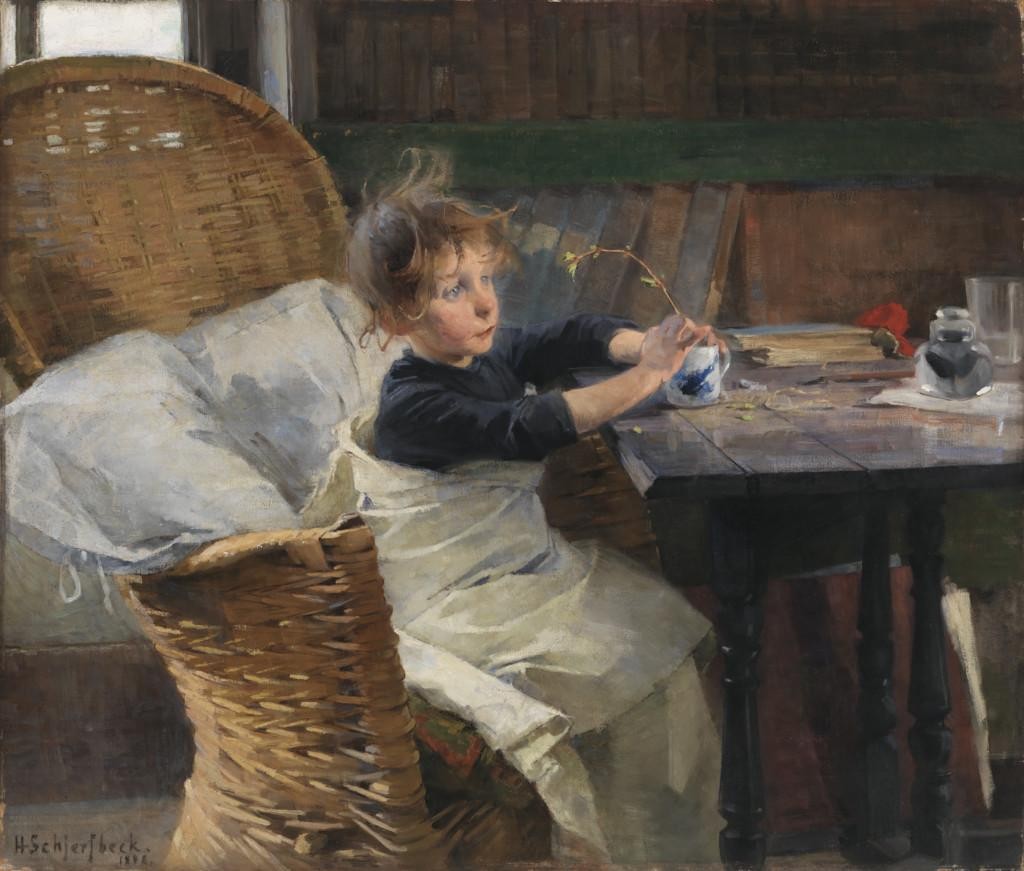 The big audience knows this painting as Convalescent, painted in 1888, by Helene Schjerbeck (1862-1946).
"A weekend in the summer cottage without wifi."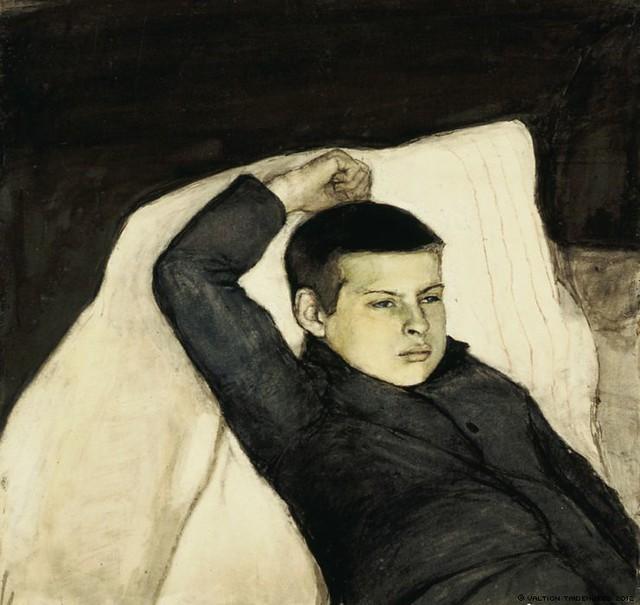 Most people know this one as Reclining Boy (1892) by Magnus Enckell (1870-1925).
"Sunbathing with foil."Untitled portrait of a sleeping child by Maria Wiik (1853-1928).
"A realization you are seriously not getting enough pocket money for your chores."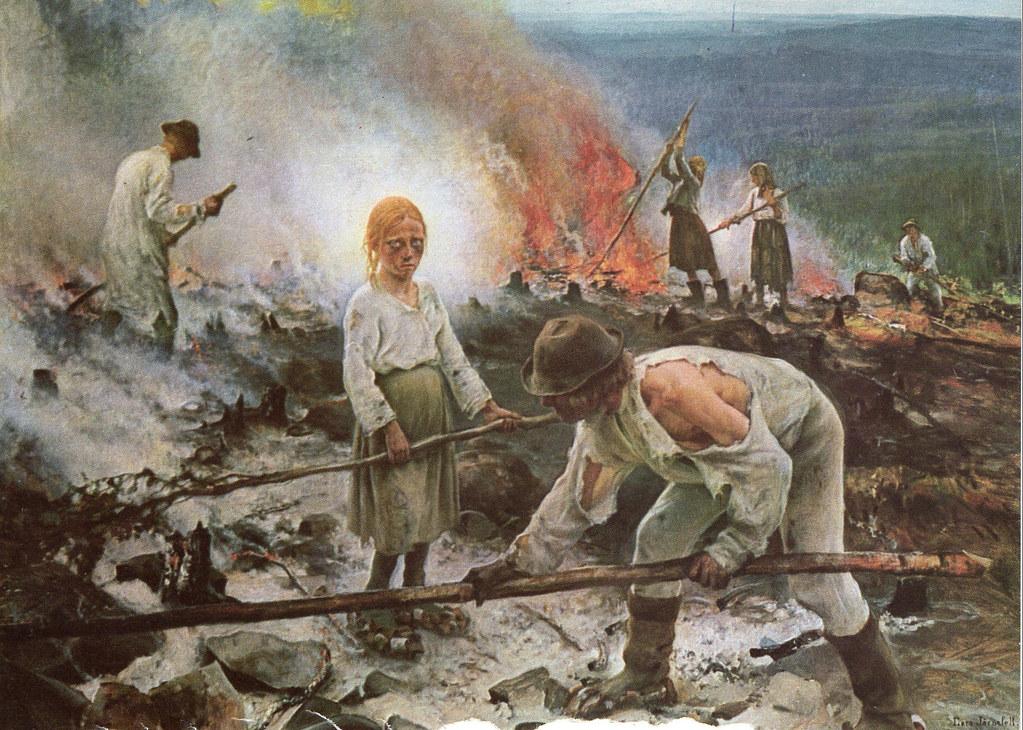 One of the most famous paintings of this era. Burning the Brushwood (1893) by Eero Järnefelt (1863-1937).
"What having children is like, in an imaginary world."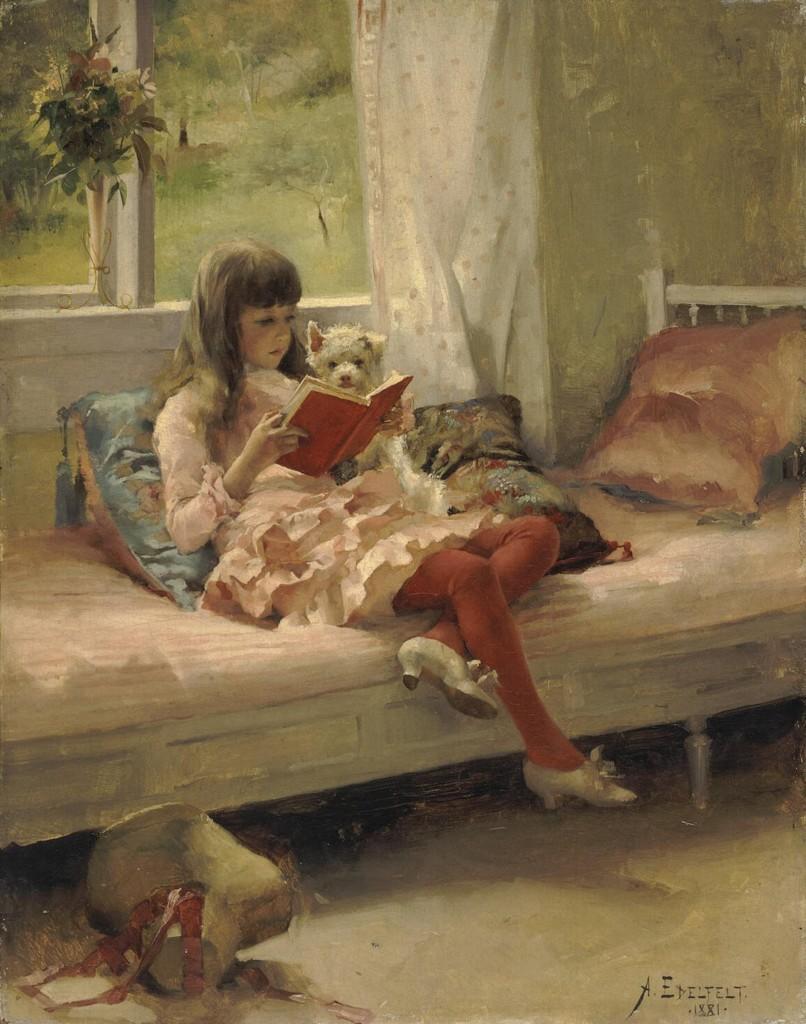 This beautiful painting from 1881 is by Albert Edelfelt (1854-1905), titled as Good Friends.
9 favorite museums in Finland
In Helsinki city center:
Ateneum (in renovation)
Kaivokatu 2, 00100 Helsinki, Finland
The Ateneum is known as the home of Finnish art and part of the Finnish National Gallery. Its collection includes more than 20,000 national treasures and works of art from the 19th century to the modern.
Design Museum
Korkeavuorenkatu 23, 00130 Helsinki
Design Museum is a national specialist museum of Finnish design which is recognized internationally. It's located in a beautiful location in central Helsinki in the former building of the Brobergska Samskolan high school ( by architect Gustav Nyström 1895). Design Museum researches, collects, stores, and documents design, and display it both in Finland and in touring exhibitions abroad.
Grab the free kit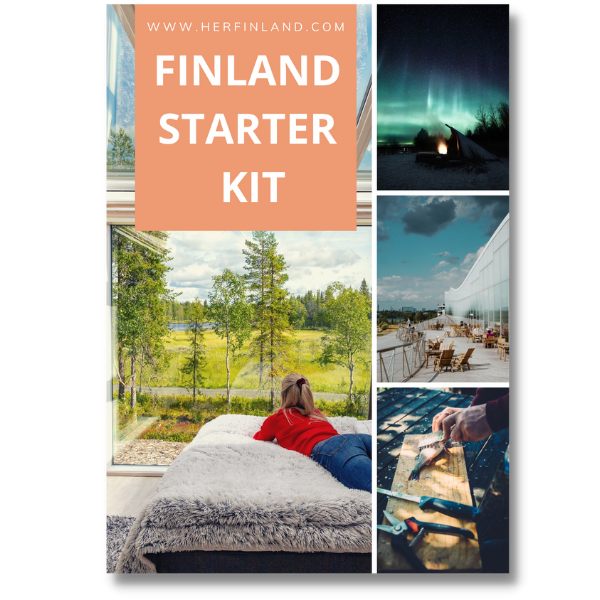 Kiasma
Mannerheiminaukio 2, 00100 Helsinki
Kiasma is a museum of contemporary art in the center of Helsinki. The Museum of Contemporary Art Kiasma is part of the Finnish National Gallery. Kiasma not only presents contemporary art but also collects and preserves them as Finland's cultural heritage.
Amos Rex
Mannerheimintie 22-24, 00100 Helsinki
The Amos Anderson Art museum is the largest private art museum in Finland. The Amos Anderson Art Museum's collections include primarily 20th-century art. In its acquisitions, the museum concentrates on contemporary art.
Kansallismuseo
Mannerheimintie 34, 00100 Helsinki
Kansallismuseo is the National Museum of Finland which presents Finnish history from the Stone Age to the present day. There are historical objects and cultural history displayed for the visitors to understand more about Finnish history and Finnish culture.
The next two museums are home museums in Kuusisaari, Helsinki. These are very close to each other and also cool from architectural point of view.
Didrichsenin museo
Kuusilahdenkuja 1, 00340 Helsinki
Didrichsenin Art Museum is an art museum founded in 1965 by a collector's couple. The collections include Finnish and international fine and sculptural art as well as artifacts from ancient high cultures.
Villa Gyllenberg
Kuusisaarenpolku 11, 00340 Helsinki
Villa Gyllenberg is known as the house-museum was founded by Signe and Ane Gyllenberg. Signe's and Ane's former home displays works by Finnish artists from the 19th and 20th centuries, as well as old European art.
FinNISH CONNECTION COLLECTION 🇫🇮
Finland-themed sweaters and accessories made-to-order. 🧡 Worldwide shipping.
These next two museums are outside of Helsinki area.
Serlachius Museums in Mänttä
Serlachius Museum Gösta: Joenniementie 47, 35800 Mänttä, Finland
Serlachius Museum Gustaf: R. Erik Serlachiuksen katu 2, 35800 Mänttä, Finland
Serlachius Museums is one of Finland's most important cultural institutions. These places not only serve fascinated art but also offer magnificent architecture and enchanting lakeside views amid green forests. This is a must if you are into art and visiting Finland in the summer!
Särestöniemi museum in Kittilä
Särestöntie 880, 99110 Kittilä
The Särestöniemi Museum displays the art and working environment of Reidar Särestöniemi (1925-1981). The museum hosts a collection of nearly 500 works of art by Särestöniemi. They are oils on canvas or watercolors, as well as woodcuts and etchings. There are also drawings, sketches, and sketchbooks in the collection.
Do you want to see more unconventional Finnish art discussions on my blog? Leave your comment below, I would love to hear your thought.
Looking for more information about traveling in Finland? Check these other posts: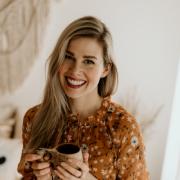 About Varpu
I'm the founder of Her Finland. I love cultural tidbits, aha moments, Finnish folklore, and cinnamon buns. My newest interest is learning bird songs. Read more about me..