* Commercial collaboration with Visit Jyväskylä. Please note that this post has affiliate links. If you buy through my links, at no additional cost to you, I may earn a small commission – thank you!
How does a design and nature-filled Alvar Aalto tour in Jyväskylä sound? Think sunny Päijänne lake islets, red brick houses, marble, Finnish filter coffee, tall pines, strawberry meringue cake, sheltered patios, and forest window views.
I spent my teenage years in Jyväskylä, which has, astonishingly, almost thirty Alvar Aalto buildings.
Naturally, my high school self didn't pay attention to those. She was busy:
trying to appear cool at the party held at the Aalto hall of Jyväskylä Worker's club (yup, an Aalto site)
checking out boys errr… the dance practice at Jyväskylä University (by Aalto, of course)
I'm glad I had a chance to right this wrong now and dive deep into Aalto's designs.
If you are curious to see how Finnish design and architecture blends into nature and everyday life, this self-guided two-day getaway to Jyväskylä is perfect for you!
Psst… Based on my own experiences above and current situation living with a toddler, these activities will probably resonate with adults. Mom, a big thanks for babysitting our peanut.
Follow me on Instagram and add more Finland to your life instantly!
Näytä tämä julkaisu Instagramissa.
Here's what this post will cover. In the last chapter, I have included the English-Finnish place names, links to check opening times, and addresses to help you navigate. If you have any questions, let me know in the comments!
Who was Alvar Aalto?
Alvar Aalto (1898-1976) was a world-famous Finnish architect and designer. As a Finn, it's impossible for me to imagine Finland without his influence on our cities, design, and overall aesthetics.
I'm no art expert or architect, but I find that Aalto's approach is a cool mix of Finnishness and international influences. Like many Finns, he was inspired by nature in his designs.
I especially love his signature modernist look. I would describe it as a combination of:
raw, natural materials
calm color palettes
a distinctive feel of airiness
undulating shapes
crisp lines
surrounding environment
Alvar Aalto worked with an "all in" mindset, designing both the big picture and the tiniest details and fittings of a building. His designs included furniture, textiles, and glassware, too. To me, that is something very Finnish. There's no point doing a half-arsed job.
My family members living in Muuratsalo tell me Alvar was quite stubborn. They told me that Aalto stoned a neon sign of a local bank because it didn't suit the aesthetics of Säynätsalo Town Hall.
Alvar Aalto Getaway in Jyväskylä: Day One
Jyväskylä city center has so many Alvar Aalto sites that it just seems unreal! All sites are within walking distance, just remember to wear comfortable shoes.
Alvar Aalto Sites at the Jyväskylä University Area
If you are an Alvar Aalto newbie like me, start the day by visiting the Alvar Aalto Museum to get an overall picture and fascinating, quirky details of the grand maestro. For example, Aalto was crazy about Italy. He was adamant about sailing on his super sinkable boat every summer. I love knowing things like that!
The museum building itself is by Alvar Aalto. He wanted it to be more of a vibrant, general hub for art design, not a museum about himself as a designer.
The ground floor of the museum has a museum shop and a beautiful cafe & lunch place, called Alvar. The ceramic cream interior got me dreaming of an unnecessary kitchen do-over.
Note that the Alvar Aalto museum is not open on Mondays. Next to it is another building by Aalto: the Museum of Central Finland, which will re-open this autumn after renovation.
Walk uphill 5 minutes to explore the Building C of Jyväskylä University. I particularly love the beautiful hall and huge windows facing the pine forest. There, Belvedere cafeteria offers lunch and coffee on weekdays until 1 pm. It would be my go-to place on a rainy afternoon to read a book or distance work if I still lived in the city.
An example of a typical Finnish home with designs by Alvar and Aino Aalto, Alvar Aalto Museum.
Iconic Artek furniture, Alvar Aalto Museum.
The beautiful Cafe Alvar, Alvar Aalto Museum.
The sturdy Building C, Jyväskylä University.
Alvar Aalto Block in the City Center
From the university, it's a 15-minute walk to see the Alvar Aalto block of the city center. This single block boasts with three Aalto buildings: Jyväskylä City Theatre, Central Police Station and Construction Office! Naturally, all of them exude modern period Aalto.
Jyväskylä City Theatre can be checked quite nicely from the massive windows of the terrace and walking around the block and grass area next to the theatre. You'll be able to access indoors from August 5th (weekdays 12 am – 5 pm).
Both the Central Police Station and Construction Office have windows next to their halls and entrances. You can visit the hallway on weekdays from 8 am to 3 pm as the buildings are in office use.
The last site is in the buzz of the downtown, the cream-colored Jyväskylä Workers' Club. Most of the ground floor of this building is used by the Revolution restaurant where you can also grab a bite to eat. If you want to check out the grand Aalto hall, you can purchase a sneak peek from the catering company if there's no event (10€/person).
Jyväskylä City Theatre.
Central Police Station is now in office use.
Grab the free kit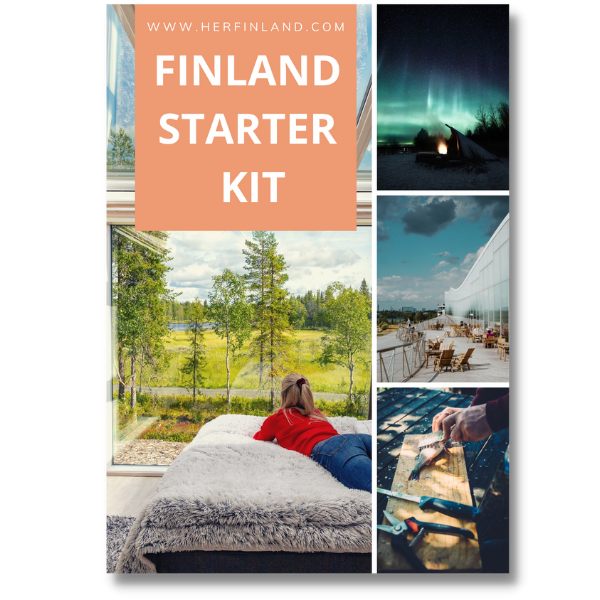 Where to Stay in Jyväskylä – Alvar Aalto style
Ooh, this is such a gem! You can spend the night at an Alvar Aalto site because Säynätsalo Town Hall offers simple Aalto-themed bedrooms and apartments!
They also borrow bikes and suggest awesome forest strolls so you can explore the beautiful nature near-by. The insanely delicious breakfast by the Town Hall Cafe adds the final touch to this experience.
If you want to spend the night in the Jyväskylä city center, try booking the Alvar Aalto room at Hotel Yöpuu. This hotel is one of the bests in town.
The apartment has an inspiring view over the grass patio at Säynätsalo Town Hall.
Be sure to walk around Säynätsalo Town Hall because each corner is unique!
Alvar Aalto Getaway in Jyväskylä: Day Two
For me, the most magical Alvar Aalto buildings in Jyväskylä are Muuratsalo Experimental house and Säynätsalo Town Hall.
Säynätsalo Town Hall – the Masterpiece
Aalto designed the Town Hall to be a multi-function building, and I'm sure he would be proud to see it today.
Säynätsalo Town Hall combines an inspiring researchers' residence, a unique travelers' lodge, and a mouth-watering catering into a cool Aalto experience.
If I ever have a doctoral thesis to finish or a book to write, I have found my writer's retreat! My favorite place is the hallway facing the piazza. I can only admire how Alvar completely re-thought the concept of a corridor and made it the focal point of the entire second floor.
I have now visited the building twice, and its charm hasn't lost anything. There's something truly magical about the Town Hall. It's almost impossible to write it down in words.
Maybe it's the spirit of Alvar and Elissa's love which sparked when making the Town Hall or perhaps it's how extraordinary the light is in this building.
It's a place where you instantly feel inspired, safe, and calm.
My favorite place at Säynätsalo Town Hall: the L-shaped hallway facing the piazza.
A sunny evening at Säynätsalo Town Hall.
Ode to the Town Hall Café & Bakery
I thought they couldn't make the Säynätsalo Town Hall any better, but they did – by adding a café with freshly-baked mouth-watering treats.
My savory quiche and divine meringue cake make me drool even now. The owner and baking genius, Hannele makes pretty much all treats from scratch every morning.
The café also has a delicious weekday lunch, which is a favorite all locals and summer inhabitants of the area.
My second favorite place at Säynätsalo Town Hall: anywhere enjoying the building and eating the delicious treats of Säynätsalo Town Hall Café & Bakery.
Magical Muuratsalo Experimental house
Muuratsalo Experimental house was Aalto's summer cabin, giving inspiration and workspace not only to him but the architects working beside him. The huge lakeshore lot on Muuratsalo islet includes the house itself, Aalto's boat, a unique lakeside smoke sauna, and a boat dock.
The unique character of the house is much due to the design experiments Aalto conducted there.
The grand white castle look is very different from the warmth of the patio and the minimalist interior. At the patio, Aalto and his team tried out various types and patterns of bricks to see how they looked.
Only a forest path leads to the Muuratsalo Experimental house.
The dock which regularly welcomed guests when Elissa and Alvar lived here.
The smoke sauna with a grass roof was built on natural stones.
Aalto's boat, named "Nemo propheta in patria" (No-one is a prophet in their own land) appears to tell how Aalto felt about being more recognized architect internationally than in Finland.
The breathtakingly grand look of Muuratsalo Experimental house.
The house was super modern at the time. It has a water toilet and central heating system. Actually, these are luxury things for many Finnish summer cottages even today!
Muuratsalo Experimental house is still in use by family Aalto. Indoors, the personal belongings of Alvar make me feel like a summer guest who has arrived early. Goosebumps!
Note that you must buy a guided tour to see the house and the exact address is only provided with the ticket. The house is open from June until mid-September and offers guided tours 2-3 times per week. It's impossible to visit the Experimental house with a pram or wheelchair because the lot has only forest paths.
Next to the bus stop of the bus 16 which takes you to Jyväskylä city center or Säynätsalo Town Hall, is a little cafe called Table en Bois. This cute park cafeteria serves traditional Finnish dishes like pea soup, black sausage, and oven pancake. The dishes were Aalto's favorites.
The very experimental tiles of the patio.
The cool interior of Muuratsalo Experimental house.
Logistics for Your Aalto Getaway
This itinerary can be done with or without a car.
You can easily get to Jyväskylä by train or bus. Both options take z. 3,5 hours from Helsinki. The bus tickets are usually cheaper compared to train tickets. The prices of both increase the closer the travel dates come, so book early.
Check out my helpful post about bus and train traveling in Finland and find the correct links to book your long distance logistics.
The city bus takes you from the city center to both Muuratsalo Experimental house and Säynätsalo Town Hall.
The buses 16, 16M and 21 run from Jyväskylä city center to Säynätsalo every half an hour, check out the bus timetable here.
From June to August, you have a fantastic option to take a lake cruise from Jyväskylä harbor to Säynätsalo Town Hall. Here you can find more information about the timetable and details.
Using a car naturally adds flexibility for your trip. You'll find free parking everywhere except Jyväskylä city center, which is understandable.
With a car, I recommend also checking Muurame church, which was inspired by Alvar and Aino Aalto's honeymoon in Italy. It's easy to visit on your way in or out Säynätsalo Town Hall or Muuratsalo Experimental House.
A travel tip by car: Add an extra 20 minutes to your schedule, skip the motorway and drive the insanely gorgeous route from Korpilahti to Asiakkala. This scenic countryside road goes through bridges and ridges over Päijänne lake. You won't believe how beautiful it is!
Muurame church is a short drive away from Säynätsalo and Muuratsalo.
Take the lake view road. You won't regret it!
Options for an Aalto Guided Tour
You can book a dedicated guided tour to discover the sites in Jyväskylä.
I warmly recommend the wonderfully curated Aalto tour by Harri Taskinen, the keeper or Säynätsalo Town Hall and author of an everyman's Alvar Aalto book in Finnish.
Harri tells about Aalto in a way that resonates and intrigues even if it would be your first time hearing about Alvar Aalto. The tour includes logistics between the sites and the minimum number of participants is two.
Visit Jyväskylä also offers guided two-hour walking tours about Alvar Aalto in the city center: Aalto Andante and Aalto Forte.
Your Alvar Aalto Itinerary
Here is an easy copy-paste list for you to check opening times (if a site is available) and to have on the go! In the middle, you can see the place name in Finnish.
Day One / Sites
Alvar Aalto Museum | Alvar Aalto museo | Address: Alvar Aallon katu 7, Jyväskylä
Jyväskylä University, Building C | Jyväskylän Yliopisto | Address: Seminaarinkatu 15, Jyväskylä
Jyväskylä City Theatre | Jyväskylän Kaupunginteatteri | Address: Vapaudenkatu 36, Jyväskylä
Central Police Station | Tietotalo | Address: Kilpisenkatu 1, Jyväskylä
Construction office | Virastotalo | Address: Hannikaisenkatu 17, Jyväskylä
Jyväskylä workers' club (inquire: a paid private viewing) | Jyväskylän Työväentalo | Address: Väinönkatu 7, Jyväskylä
Day One / Restaurant or Coffee Spot
Sleep
Day Two / Sites
Day Two / Restaurant or Coffee Spot
Are you going to visit an Alvar Aalto site when in Finland? Which one? Is there something else you'd like to know about Aalto or Jyväskylä? Let me know in the comments!
If you are looking for more information about Jyväskylä and Finnish culture, check out some of my other posts: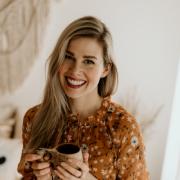 About Varpu
I'm the founder of Her Finland. I love cultural tidbits, aha moments, Finnish folklore, and cinnamon buns. My newest interest is learning bird songs. Read more about me..