Summer in Finland is the most waited time of the year. It is like Christmas, but better, because it usually lasts more than one day.
A popular Finnish saying states that you don't need to check the weather to see if it's summer in Finland, you just look at the calendar.
For most Finns, Finnish summer starts in June and ends in August. Three months of summer bliss no matter what's the amount of sunny days (and mosquitos).
This post tells you 20 practical and cultural tips about the summertime in Finland.
I hope here you'll find answers to the questions you have and, most importantly, to those you didn't know to ask. I want you to have the best time in summer Finland! If anything is missing, ask it in the comments section and you'll get a fast reply.
Follow me on Instagram and add more Finland to your life instantly!
Näytä tämä julkaisu Instagramissa.
Here are the things I'm going to cover in this post. Feel free to click any heading to jump to read that section!
Best Things to Do in Finland in the Summer
Finland is a place where you can get away from it all. Summer is such a special time that Finns do their very best to relax as much as they can. I encourage you to do the same.
Enjoy a sauna and try the age-old tradition of beating your skin gently with a birch whisk to improve circulation. Cool off by taking a dip in a lake. Afterward, sit listening to the nature surrounding you, possibly, with a sauna beer. For many Finns, that is all it takes to have a perfect summer evening.
Visit a local market and buy fresh Finnish strawberries and garden peas. In no hurry, eat your berries and peas, possibly, enjoy a morning coffee at the market too. As the soft summer wind blows your hair, your mind is effortlessly calm and happy. For many Finns, that is all it takes to have a perfect summer morning.
Go hiking in Finland. Admire the majestic spruces and pines, the green moss carpet covering the forest and the never-ending wilderness landscape view when you have reached, possibly a bit sweaty, the top of a hill. Enjoy a packed snack at a campfire. For many Finns, that is all it takes to have a perfect summer day.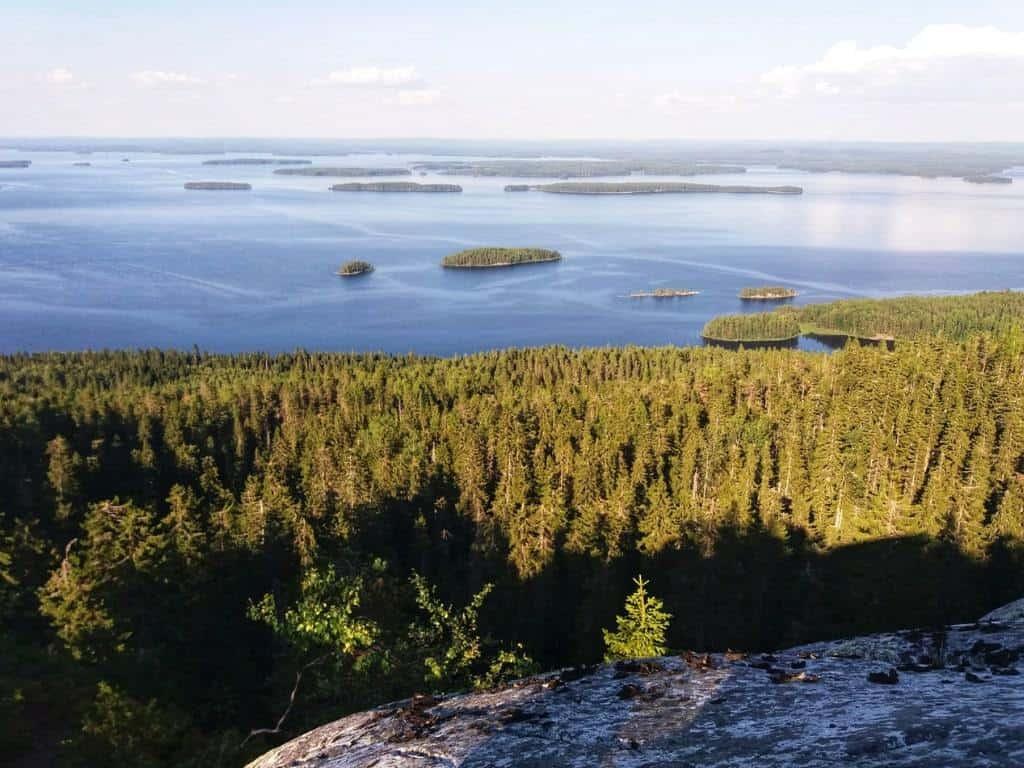 Finnish Things to Do in Summer Finland
Okay, so now you might be thinking… Besides sauna, strawberries and hiking, there must be other summery things to do too? Like, what do the locals do during the summer?
Most Finns have four weeks of summer holiday. July is the most preferred holiday time in Finland. That's why the busiest holiday season for locals is from the end of June to the middle of August.
Here are some Finnish things to do in summer Finland:
Go to the summer cottage. Of course!
Grill a lot.
Make a library visit because summer and reading are a perfect match.
Go to a summer theatre (kesäteatteri in Finnish) to watch an amateur play. It's usually a Finnish classic including romance, misunderstandings, bad humor and accordion music. This will be the highlight of the summer when the shows will be open again.
Go to pick berries in the forest. If you want the ultimate Finnish experience, spend the same time as in the woods preparing the berries for the freezer cleaning them from twigs and moss.
Forage pine, blueberry, and spruce branches from the forest to make a refreshing forest water drink.
Visit a small town summer market fair. For Finns, that is usually the market fair of the town where the summer cottage is.
Go to a summer festival to listen to music and hang out. Most summers are known for small and relaxed music festivals and outdoor gigs when there's not a pandemic.
Eat new potatoes (Tiny and super delicious. You never knew that potatoes could be so addictive.)
Make a road trip to the Finnish countryside and visit Finnish farms with adorable cafes, restaurants and shops.
Finnish families head to outdoor theme parks. (You'll find some Finnish family destination ideas on this post!)
Do outdoor painting which you estimate to take "some two hours." Finally, finish exhausted and with severe back pain after seven hours.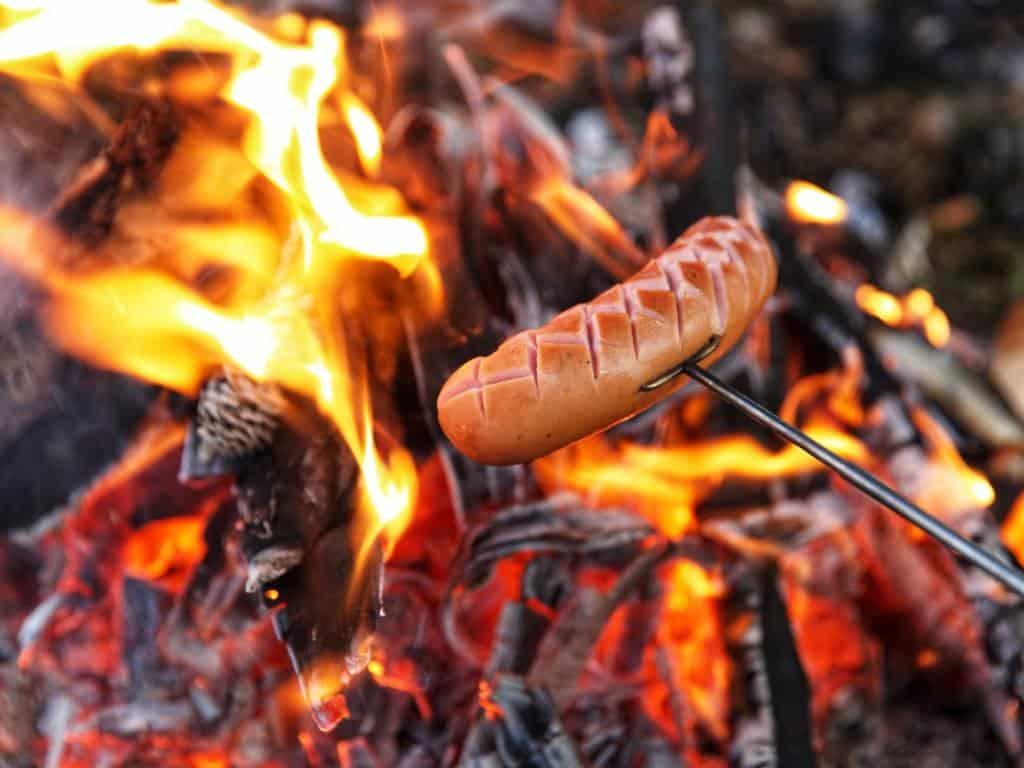 Hot and Cold Summer Weather in Finland
Typical summer weather can be anything from 60 to 80°F (15 -30°C) in Finland. The short-term weather forecast is usually reliable in Finland, so be sure to glance it through just before you travel.
Note that Finnish seaside destinations almost always have a cold sea breeze, even during the warmest summertime.
My monthly Finland weather guide offers you details about each summer month weatherwise.
What to Pack for a Finland Summer Visit
When it comes to clothes, Finland is super casual. Finns dress very practically and comfort is vital. Rest assured, no Finn is going to judge you for anything you wear.
Here are your summer essentials for Finland: sunglasses, sun lotion, jeans, shorts, casual tops, swimwear, sleep mask, earplugs, light down jacket, light scarf, summer beanie, gloves, umbrella and great walking shoes (possibly waterproof). That's how you are prepared for everything!
Download below my free Finland Starter Kit to get a detailed packing checklist for your trip (and a ton of other helpful tips).
Grab the free kit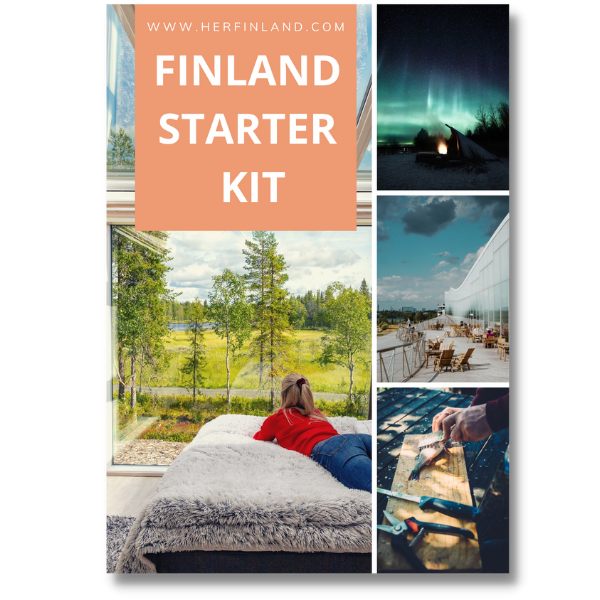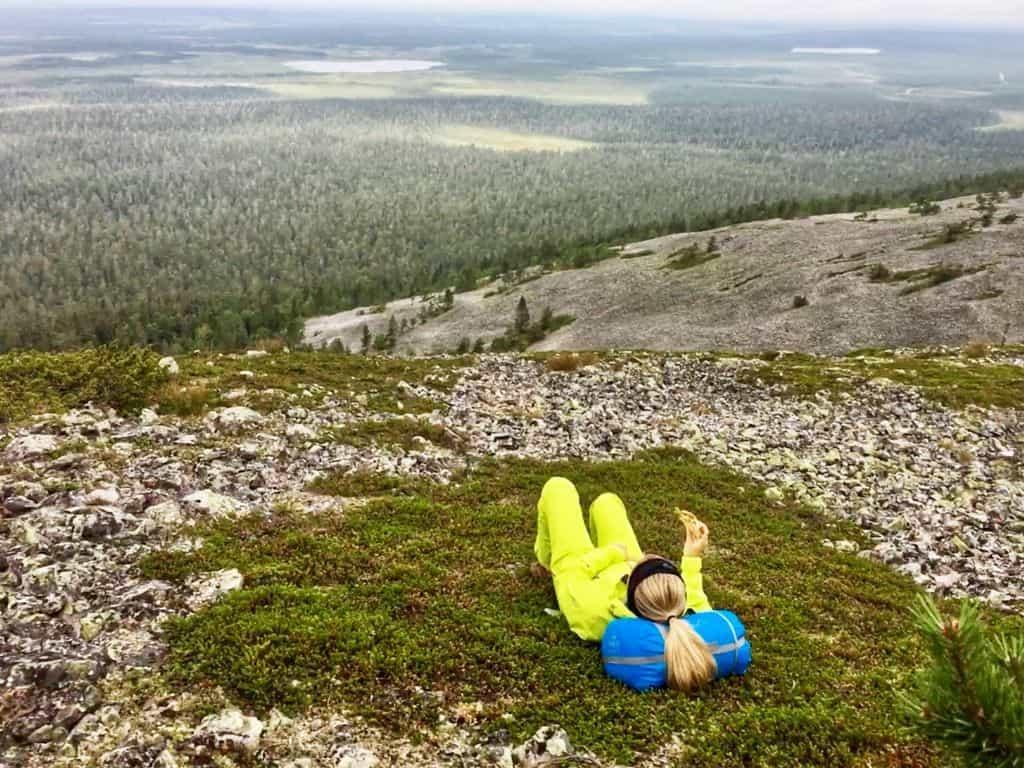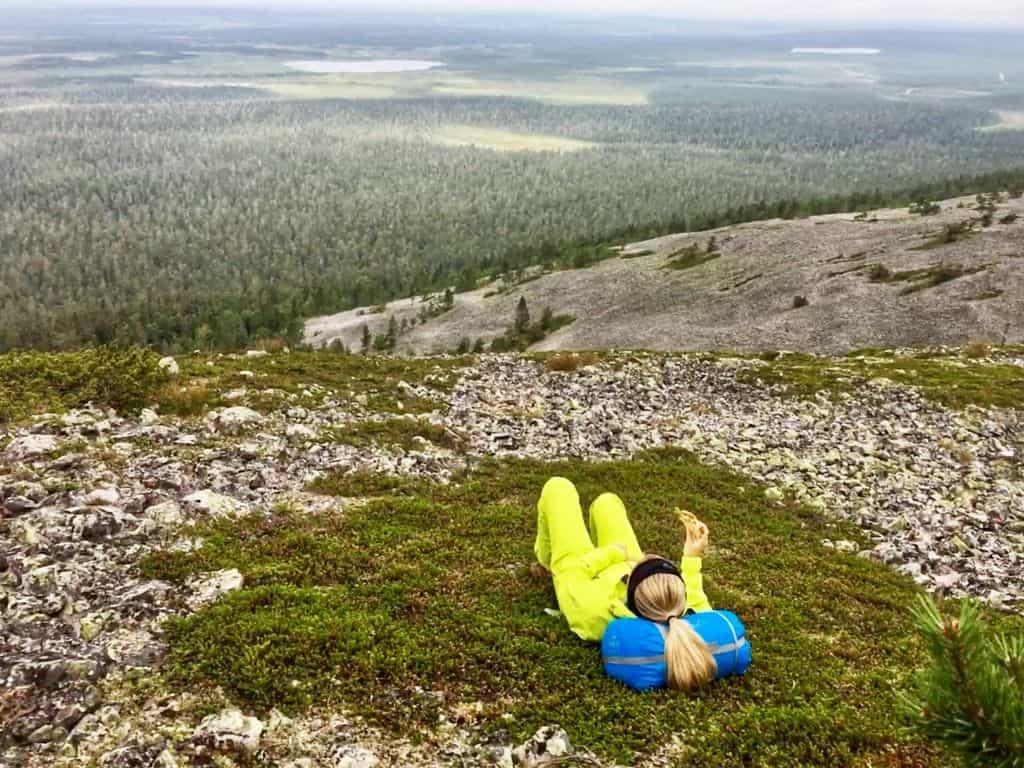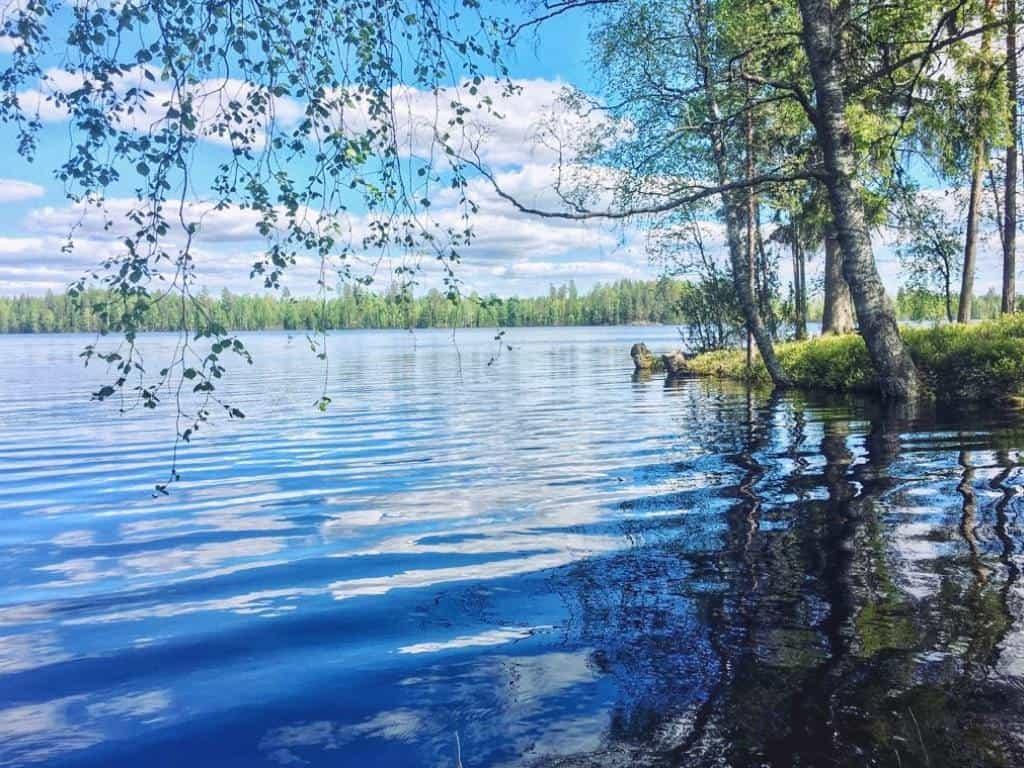 Best Things to Do in Helsinki in the Summer
Most Finland summer visitors spend at least a day or two in Helsinki. Here are my suggestions when it comes to enjoying summertime in Helsinki!
Eat By the Sea
My favorites near Kaivopuisto area include Mattolaituri, Cafe Birgitta, and Löyly. Blue Villa's Cafe (Sinisen huvilan kahvila in Finnish) is a dreamy summer cafe offering a beautiful view over Töölö bay.
The cute Cafe Regatta near Sibelius monument doesn't only have delicious Finnish traditional treats but also sup boards and kayaks to rent.
Visit Nuuksio National Park
There's a beautiful national park called Nuuksio near Helsinki. In the summer and autumn time, Nuuksio has a wide range of daily activities from visiting a reindeer park to enjoying a forest wine tasting.
I recommend starting your self-guided walk from Haltia, the Finnish Nature Center. The lovely staff will help you with routes and you can even rent gear there.
If you are feeling very adventurous, you can spend a night there in a tentsile, a tree tent at the Tentsile Experience EcoCamp!
To reach Haltia from Helsinki railway station, you should the train U, E or X to Espoo train station. There, find the platform 32 and take the bus 245 to Nuuksionpää. Hop off at the Haltia stop.
For the above-mentioned train and bus combo, you'll need to buy a public transport ticket with the zones ABC.
If you are buying the Helsinki Card, upgrade it to include regional transport. The upgrade is called Helsinki Travel Regional and it will also include public transport for the Helsinki airport.
FinNISH CONNECTION COLLECTION 🇫🇮
Finland-themed sweaters and accessories made-to-order. 🧡 Worldwide shipping.
Check Out a Local Flea Market
Finns love an outdoor sale! The most famous of Helsinki outdoor flea markets is Hietsu (address: Lönnrotinkatu 34), just next to Hietalahti market hall, which is one of my favorite places to grab a bite in Helsinki. The flea market is open every day in the summer.
Enjoy Suomenlinna Island
Suomenlinna Sea Fortress is a Unesco World Heritage Site and a must to visit during summer! Here are the nice-to-know things before you go:
Book 3-4 hours if you want to walk the whole island circle. The area is huge!
There are free maps and toilets when you arrive and midway between the two main islands.
Tap water is always drinkable in Finland so can fill your water bottle in Suomenlinna. You'll see plenty of locals filling their bottles in the restroom after washing their hands.
For locals, Suomenlinna is a popular picnic place with the children. However, it's not the best baby destination, as there are many cobblestones and stairs. On the other hand, walking with a pram in Suomenlinna is a great full-body exercise!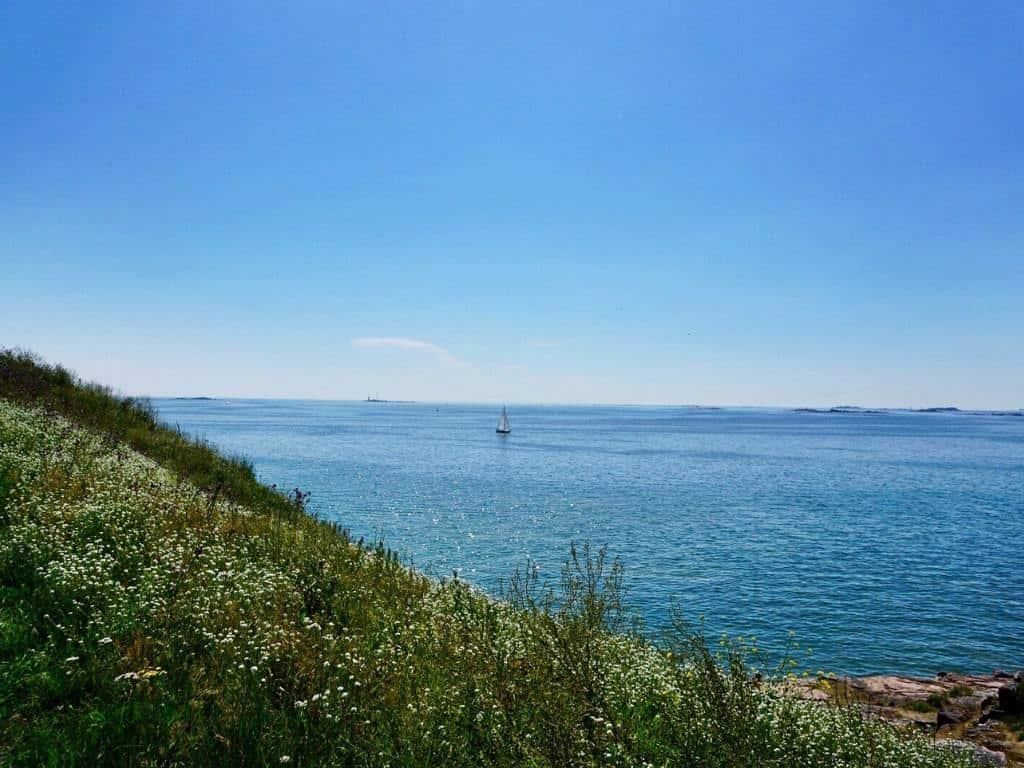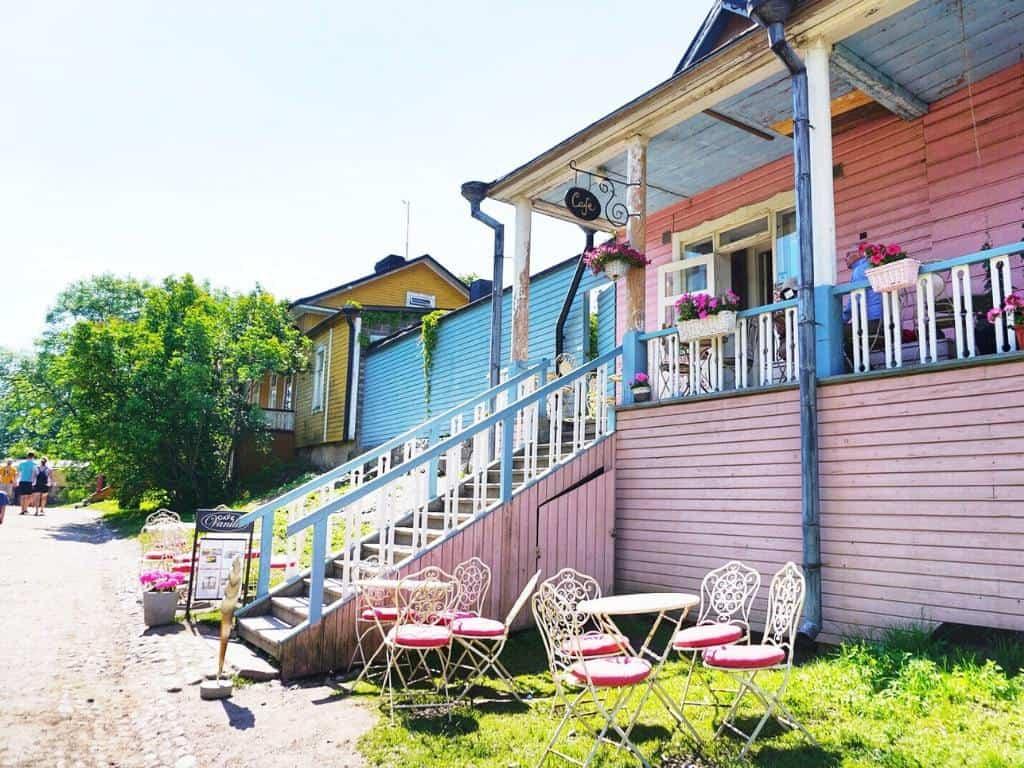 Grab the free kit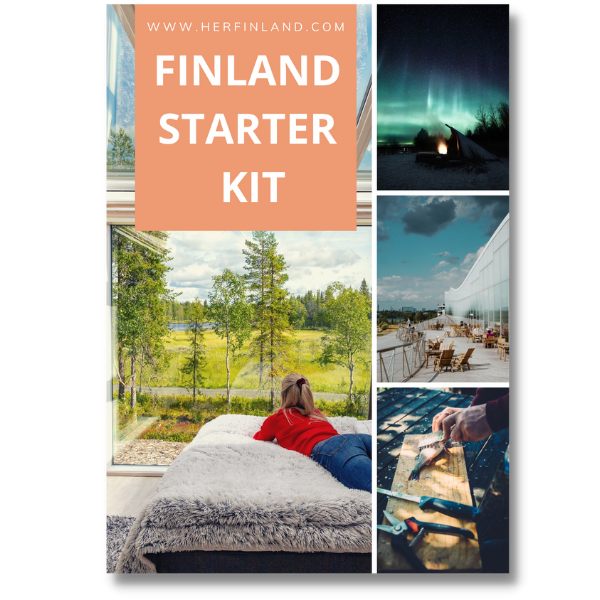 How to Spend a Summer Beach Day in Finland
When it's a sunny and warm summer day in Finland, locals head to the beach if not already at their summer cabin.
These five simple steps help you make a Finnish beach day. So take a towel and join the evenly-scattered (there needs to be enough personal space for everybody) Finns to enjoy the sun.
#1 Where to find a beach in Finland?
There are amazingly 26 beaches in Helsinki and even the smallest village in Finland has a lake beach, most likely a couple.
Just search a sign with the word "Uimaranta" (swimming beach, in Finnish) or a sign with a swimmer's picture and follow it to the shore.
#2 What can I expect to find on the beach?
Finnish beaches are maintained nicely. They have changing rooms and trash bins. The biggest beaches have lifeguards for the busiest day hours.
In most cases, the beach has a marked children's area with shallow water and toilets of some sort. If there is no toilet, adult Finns go behind the bush, never in the water.
#3 Swimming culture in Finland
Most Finns are good swimmers. Children are taught to swim from an early age. It's quite normal to see some 10-year old children on their own enjoying the sun and swimming. The parents naturally accompany young kids.
If you come to an empty beach on a hot day, first look for a message board. All official beaches have one.
Make sure there isn't a note that blue-green algae have conquered the lake. In that case, swimming is not good for your health.
#4 Sunbathing in Finland
Remember to put on sunscreen even though you might think that Finland is such a northern place that you don't need to. The sun is very strong.
#5 Eating by the lake beach
Eating is allowed on the beach and many Finns make their snacks at home. The biggest beaches have a kiosk which sells at least ice cream.
Remember to take your trash with you and don't feed the birds.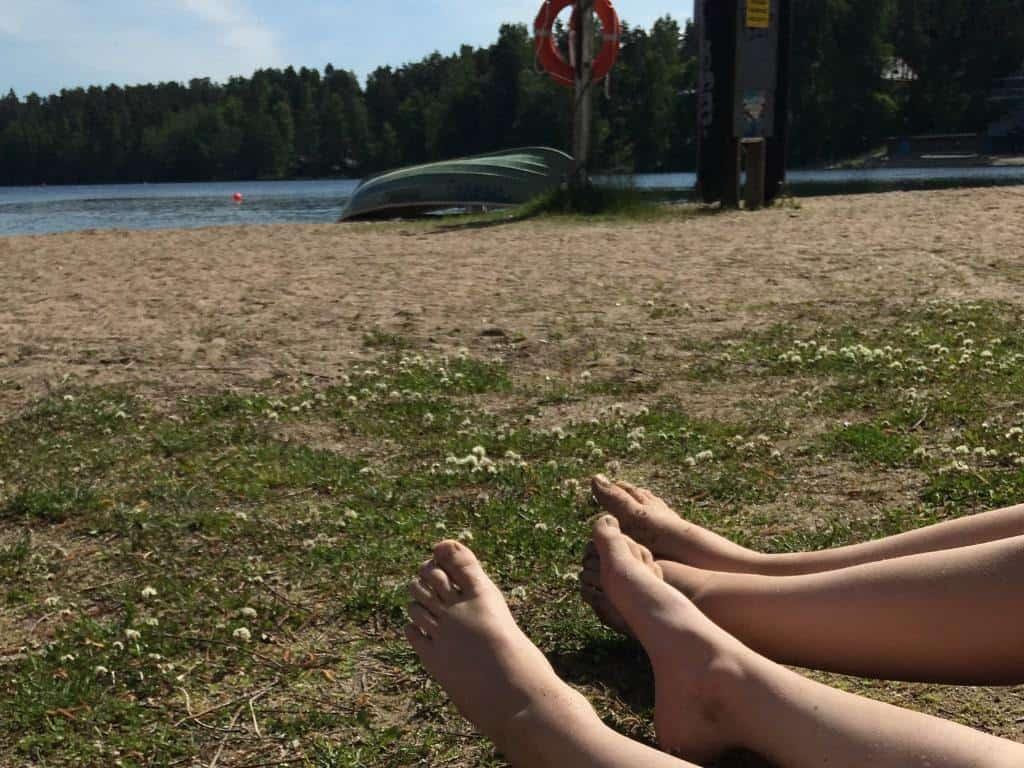 Endless Summer Daylight Hours in Finland
It is very, very bright in Finland during the summer. I also mean summer nights. This is due to a phenomenon called Midnight Sun or Polar Day.
The sun doesn't set at all in Lapland during the summer months. The northern you go, the longer and brighter the nights are.
The amount of sunlight is the biggest around Midsummer. That's a special time for Finns. Learn more about this magical holiday by checking out my Midsummer post.
In southern Finland, the sun sets but only for a short time. It's amazing to stay up and see the sunset and sunrise happening basically at the same time. The shades of pink, red and orange are breathtaking.
Sleeping in the Bright Summer Night in Finland
How to sleep when Finland's summer nights are so bright? There are three options:
Take a sleep mask with you
Make sure the place where you are staying has a blocking curtain
Cope with the situation
Most hotels have great blocking curtains, especially in big towns. If you are staying in a small village hotel, Airbnb, B&B or cabin, I would definitely bring a sleep mask. A mask is small and convenient on the flight too.
Note that Finnish summer nights are not 100% quiet. If you are surrounded by nature, you are most likely to hear some of these voices:
A cuckoo. Early summer, particularly.
A mosquito. Somewhere very close to your ear but never visible.
A loon. When there is a lake, there is almost always a loon.
On the other hand, if you are staying at the center of a small city or town, a pack of 15-year old youngsters may be cruising with their mopeds enjoying the summer night. Avoid the night sounds with earplugs.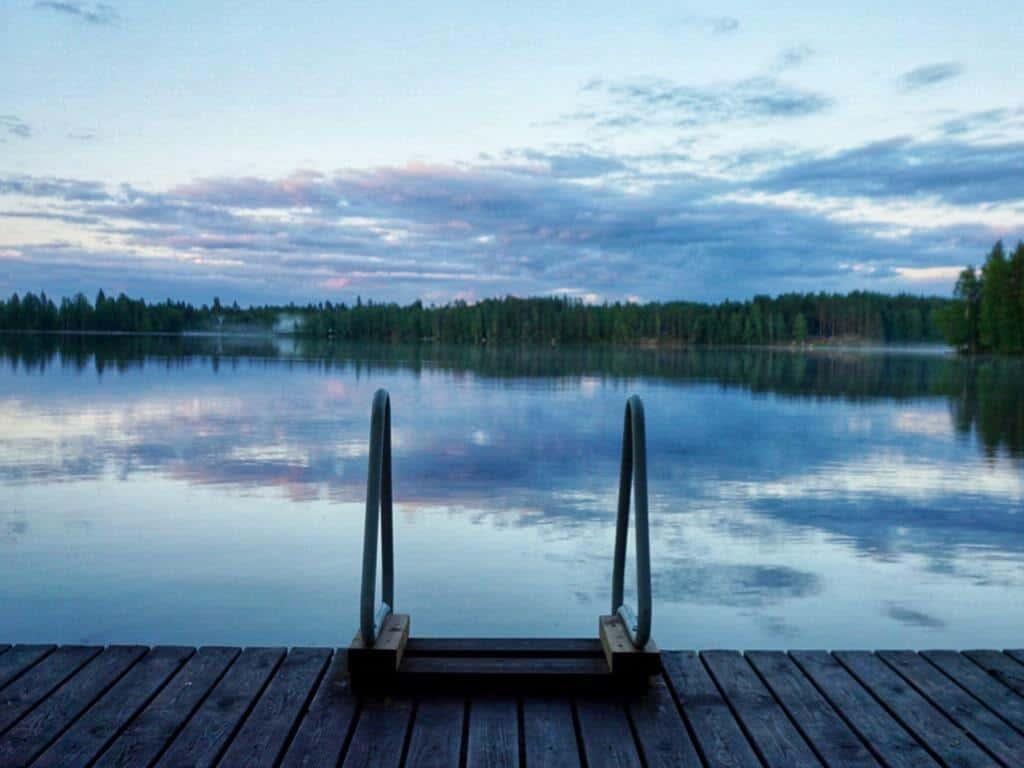 Twenty Summer Tips for Your Finland Visit
Here is a summary of all the tips above. I hope these local's tips give you ideas and help your travel planning!
1. Relax.
2. Enjoy the Finnish summer sauna experience.
3. Visit a local market to buy strawberries and garden peas.
4. Hike to see the Finnish nature.
5. Visit or rent a summer cottage.
6. Grill and eat new potatoes.
7. See a play at a local summer theatre.
8. Pick berries in the forest.
9. Visit a small town summer market fair.
10. Visit a summer festival.
11. Be prepared for cold and hot weather if you are staying more than a couple of days in Finland.
12. Nobody will judge you for what you wear. Finland is practical and casual.
13. Download my helpful packing checklist to make sure you have everything.
14. Enjoy the sea and lakes.
15. Check out a local flea market.
16. Visit Suomenlinna island if in Helsinki.
17. Wear sunscreen.
18. Stay up late to see the softly eerie light of summer nights.
19. Prepare yourself correctly for bright nights.
20. Remember that tap water is delicious everywhere in Finland.
Are you going to visit Finland in the summer? What are your plans? Is there something you'd like to know but didn't find in this post? Let me know in the comments! I'd be happy to help you out.
If you are looking for more information about Finland, check out some of my other posts: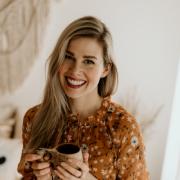 About Varpu
I'm the founder of Her Finland. I love cultural tidbits, aha moments, Finnish folklore, and cinnamon buns. My newest interest is learning bird songs. Read more about me..