Are you ready to cook a Finnish classic?
I bet pretty much every Finn has eaten cabbage casserole at some point in their life. In Finnish, we call this dish kaalilaatikko.
Cabbage is that type of veggie you either love or hate, but this recipe will definitely lure you to the obsessed-side.
The Naked History of Cabbage in Finland
Cabbage is a great source of Vitamin C and easy to store, even during winter. In the past, sailors carried cabbage on ships to eat in order to prevent and cure scurvy.
In Finland, cabbage first became popular in the 1500s when monasteries started growing it.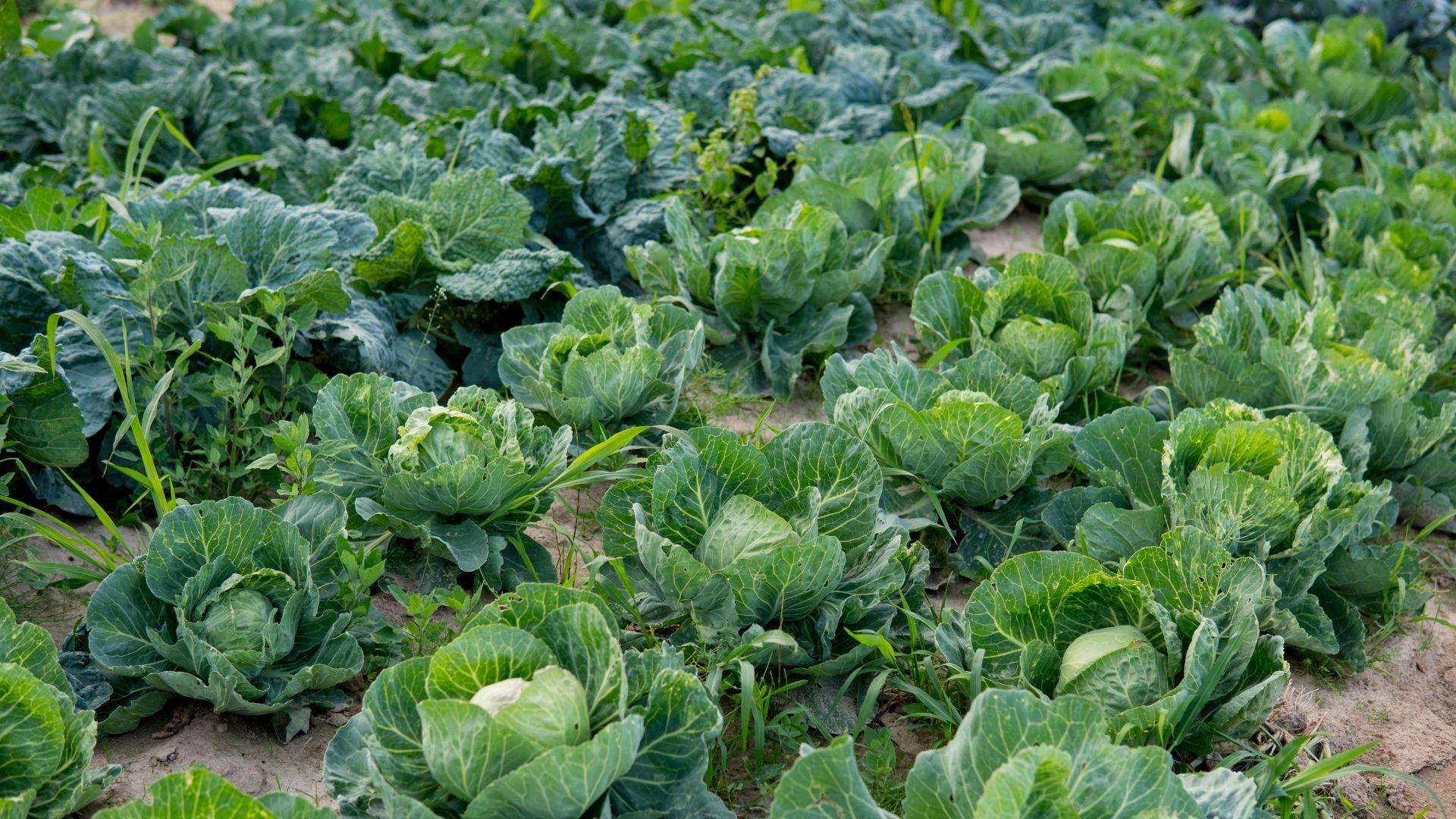 There are interesting food traditions related to cabbage.
For example, one tradition in Karelia was to plant cabbage while naked as this was believed to protect it. This was seen as an honor and often reserved for the oldest female in the family.
If the rich history of cabbage doesn't do anything to sway your opinion on cabbage, what should you do?
Well, first allow me to reassure you that this casserole has a soft taste, but if it is the smell of cooking cabbage you find unbearable, I have some tricks for you.
Try adding parsley, a piece of dry bread, bay leaves, a tablespoon of white vinegar, a tablespoon of capers, or milk to the boiling water and cabbage to weaken the strong smell of cabbage.
I hope you won't let the smell stop you from trying out this delicious Finnish dish that uses an ingredient with such great history behind it!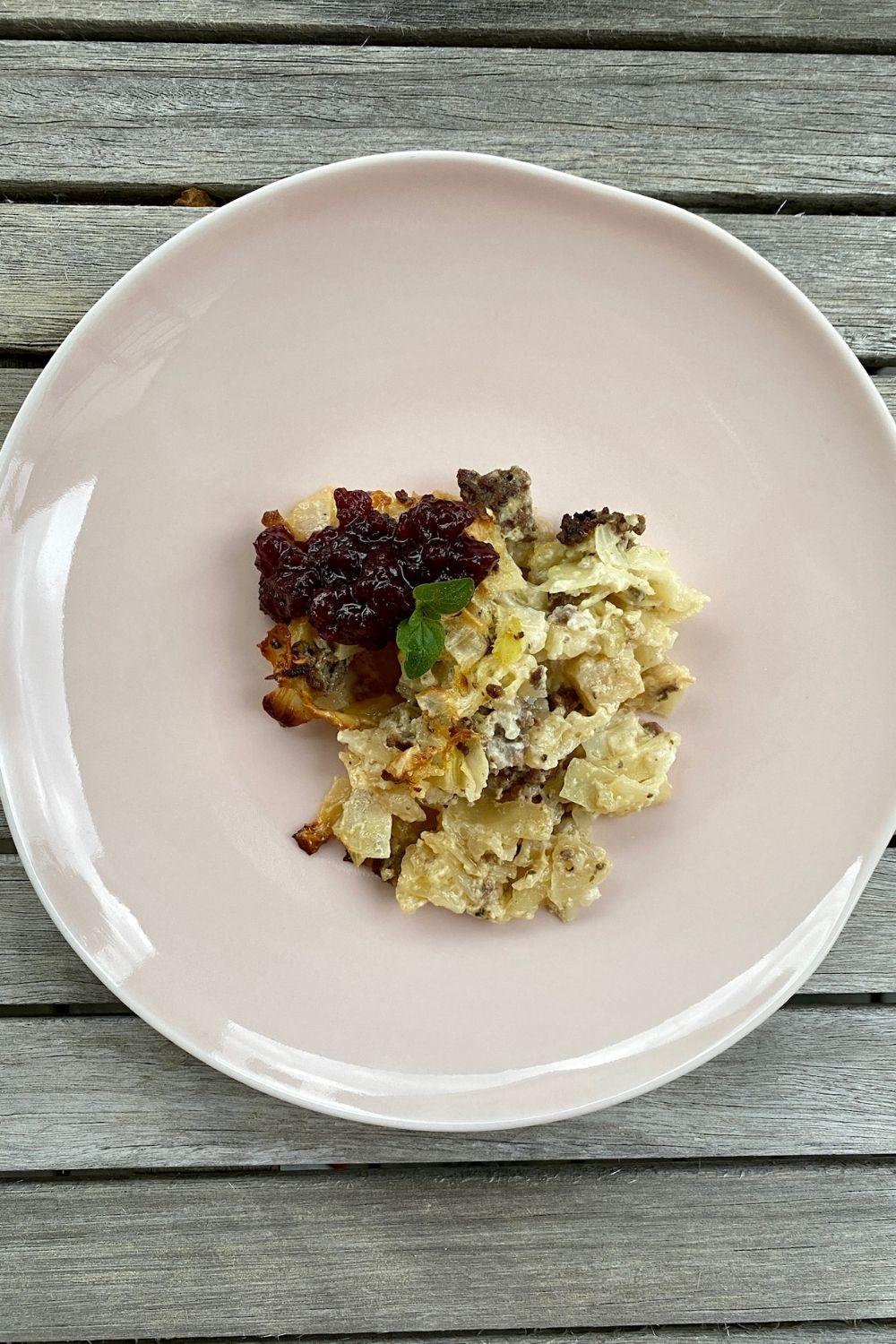 The Finnish Cabbage Casserole Recipe
I wrote the ingredients in both English and Finnish. In parenthesis, I have the correct word for each ingredient as you will find in a Finnish grocery store.
If you are shopping in Finland and need help, the staff will recognize these words, and I'm sure they'll guide you. For the most part, you should be able to find these ingredients easily in the grocery store.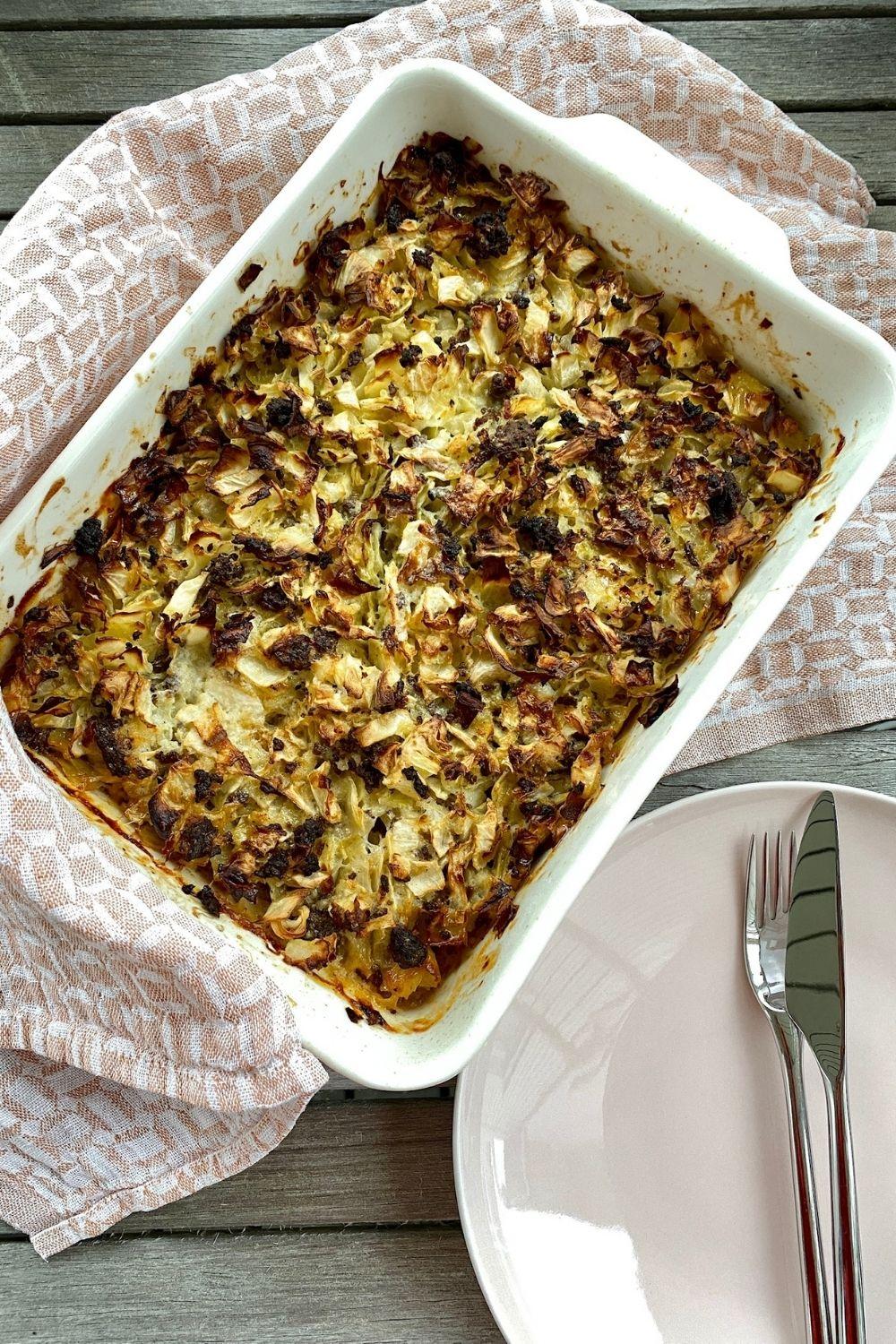 The rice used for cabbage casserole is something we have readily available in Finland. It's a short-grained variety, like Japanese sushi rice, or what you might know as pudding rice or porridge rice.
Marjoram is a herb related to oregano. If you can't find it in your grocery store, there are some alternative options. Many people use oregano or even mint in cabbage casserole.
There are a couple of different popular recipes, and you can even make a vegetarian/vegan version by replacing meat with some plant-based mince and replacing milk and egg with soy milk. Instead of butter, use dairy-free margarine.
Finnish Cabbage Casserole Ingredients with Finnish Measurements
1 l milk (maito)
1 1/2 dl pudding rice/porridge rice (puuroriisi)
1 tsp salt (suola)
1 kg cabbage (kaali)
water (vesi)
salt (suola)
400 g ground meat (jauheliha)
2 onions (sipuli)
butter (voi)
salt (suola)
ground black pepper (mustapippuri)
1 tbsp marjoram (meirami)
2 tbsp syrup (siirappi)
2 eggs (muna)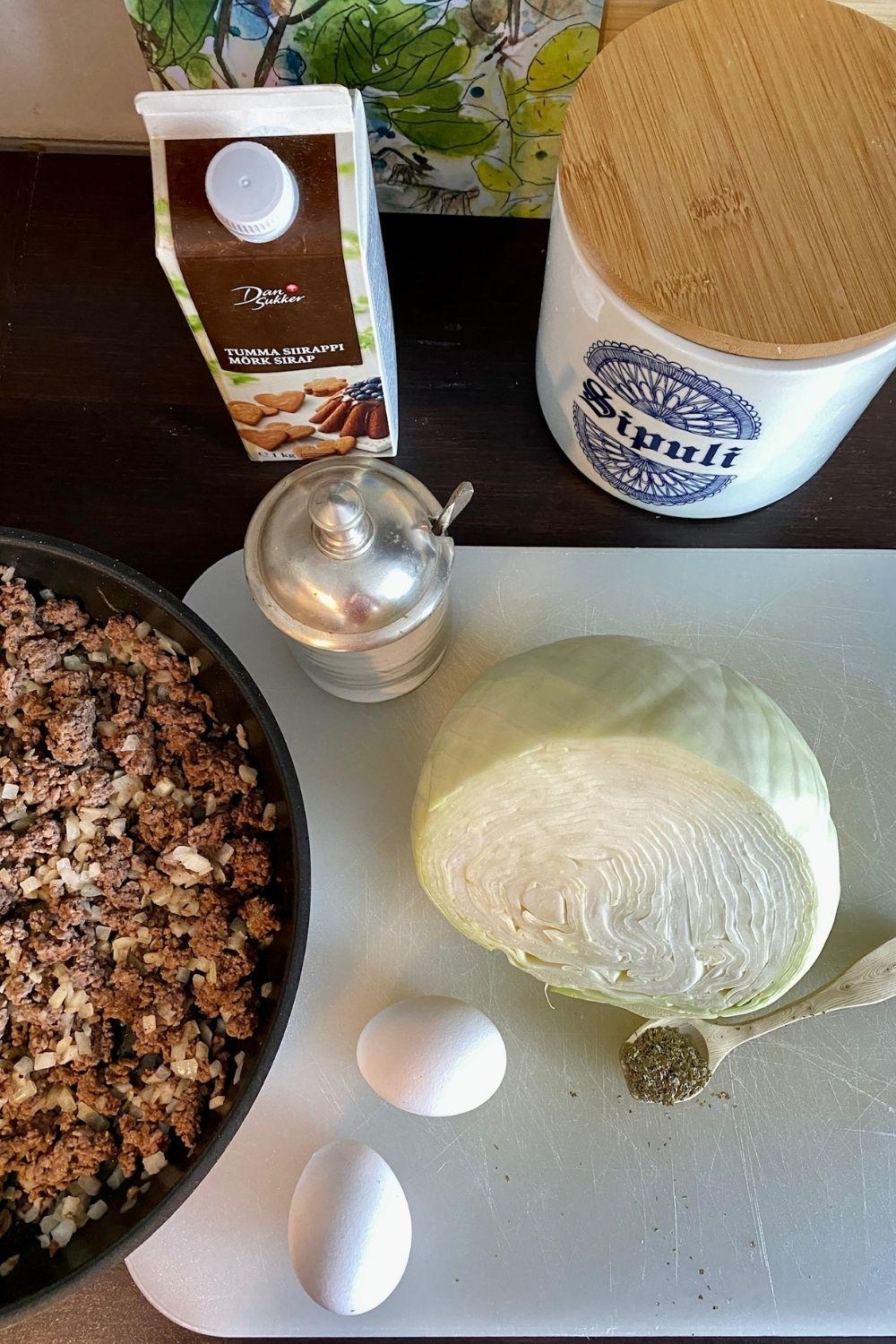 Finnish Cabbage Casserole Ingredients with American Measurements
4 1/4 cups milk (maito)
2/3 cup pudding rice/porridge rice (puuroriisi)
1 tsp salt (suola)
2.2 lb cabbage (kaali)
water (vesi)
salt (suola)
0.88 lb (1 3/4 cups) ground meat (jauheliha)
2 onions (sipuli)
butter (voi)
salt (suola)
ground black pepper (mustapippuri)
1 tbsp marjoram (meirami)
2 tbsp syrup (siirappi)
2 eggs (muna)
FinNISH CONNECTION COLLECTION 🇫🇮
Finland-themed sweaters and accessories made-to-order. 🧡 Worldwide shipping.
Instructions for preparing the Finnish Cabbage Casserole
Bring the milk to a boil, add the rice and let simmer for 45 minutes. Season with salt. The mixture (rice porridge) can be a bit runny as it will still cook in the oven.
Cut the cabbage into bite-sized pieces, boil in water seasoned with salt until soft and pour out the water.
Chop the onions and saute them. Add the ground meat and brown.
Whisk the eggs to mix the yolk. Combine the rice, cabbage, and ground meat you have prepared in a large bowl and mix in the spices. Pour the mixture into a large oven dish. Dot with a couple of small lumps of butter to create a delicious top layer.
Place the dish in the oven and bake at +175 degrees Celsius or 350 Fahrenheit for 1 ½ – 2 hours.
Serve with lingonberry puree or jam.
There you go, a filling dish with lots of healthy cabbage that won't hurt your wallet either.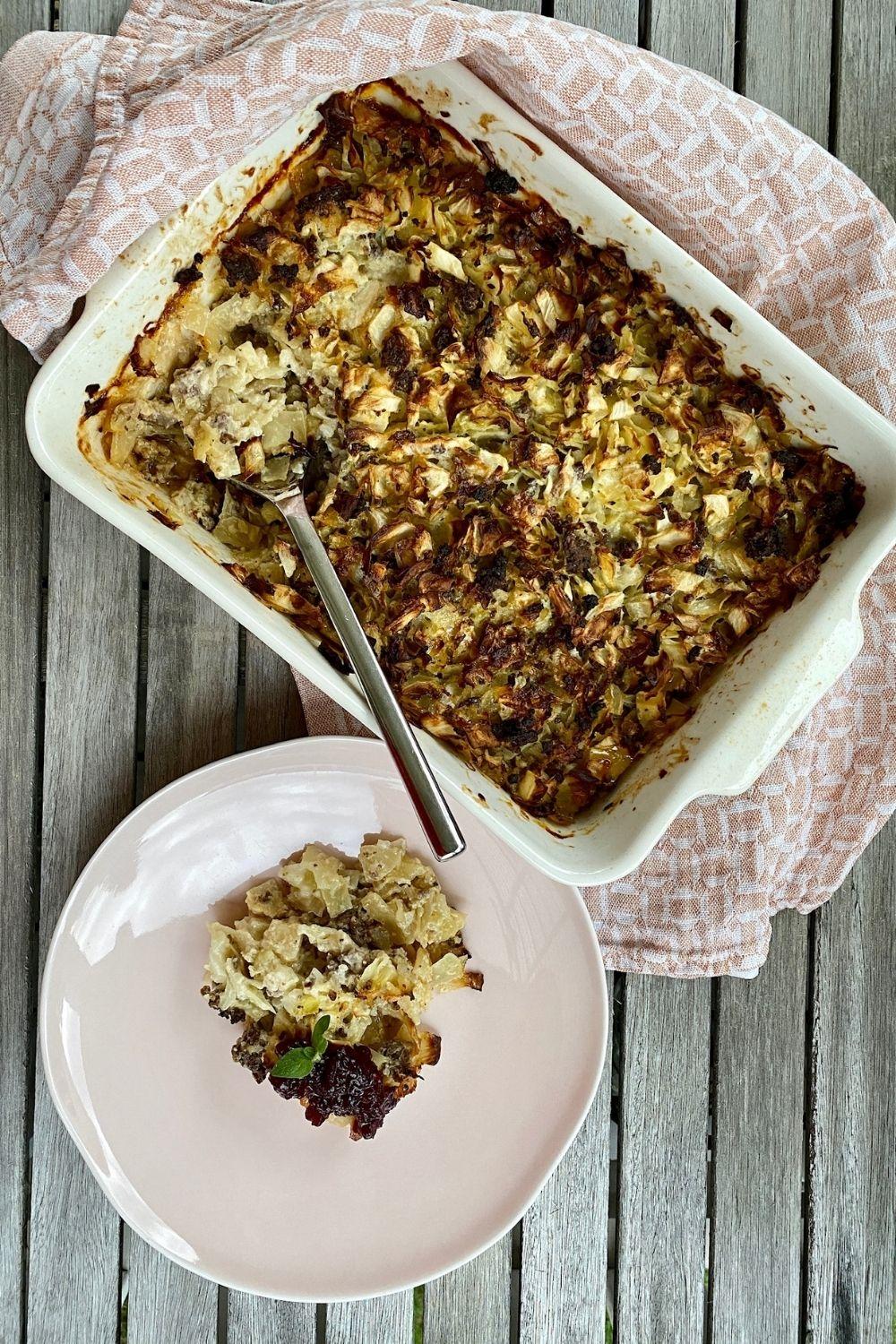 Want to add some more delicious Finnish dishes to your recipe book? Check out these blog posts next:
Reference: Cabbage tradition in Finland. The Finnish Ruokatieto Association, the Finnish association.
Finnish baking magic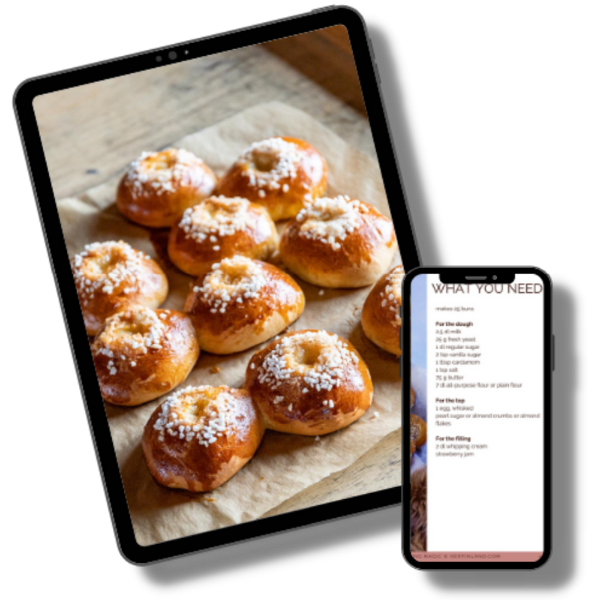 My praised Finnish Baking Magic eCookbook & bonus videos Recreate Finnish bakes in your own kitchen hassle-free!⭐⭐⭐⭐⭐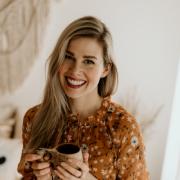 About Varpu
I'm the founder of Her Finland. I love cultural tidbits, aha moments, Finnish folklore, and cinnamon buns. My newest interest is learning bird songs. Read more about me..