*Please note that this post contains affiliate links. Find full disclosure policy here.
When it comes to finding a Finland guide book, there are surprisingly many options even though Finland isn't the most popular travel destination.
Travel planning and learning about a new country should be fun. With great resources, it's a joy. But what isn't a rush of exhilaration is the research you need to do to find those right resources.
As my mission is to help you with all things Finnish, I have done the hard work for you. I have spent the last couple of weeks researching the most popular Finland guide books on the market.
Before making this post, I considered 12 different Finland travel guides overall and read over 50 user reviews on the internet. From a local's perspective, it was great fun testing these books to see how well they knew their stuff.
I narrowed it down to the five best Finland guide books. I will tell you the exact reasons why I recommend these books. I don't want you to waste your time nor money on a travel guide that doesn't fit your needs. I want you to get the best Finland guide book for you!
Follow me on Instagram and add more Finland to your life instantly!
Näytä tämä julkaisu Instagramissa.
Here's what this post includes. You can click the section you want to jump into.
Why Do You Need a Finland Guide Book?
If you are wondering why you should invest in a guide book in general, take it from me who just read a massive pile of Finland guide books.
An excellent guide book will inspire, educate and entertain you. If you are planning a Finland trip, a guide book will help you immensely and save you a lot of time because you have all the details already researched.
Overall, Finland guides are well-written and offer a good "big picture" view to Finland. The most significant differences between books occur when it comes to practical travel planning.
The 5 Benefits of Having a Finland Guide Book
The Best Free Finland Primer
Download here my 14-page Finland Starter Kit packed full of tips about Finland and Finnish culture!
You'll get immediate access to the kit by signing up for my helpful emails which help you get to know Finland wherever you are. I never spam and you can unsubscribe anytime.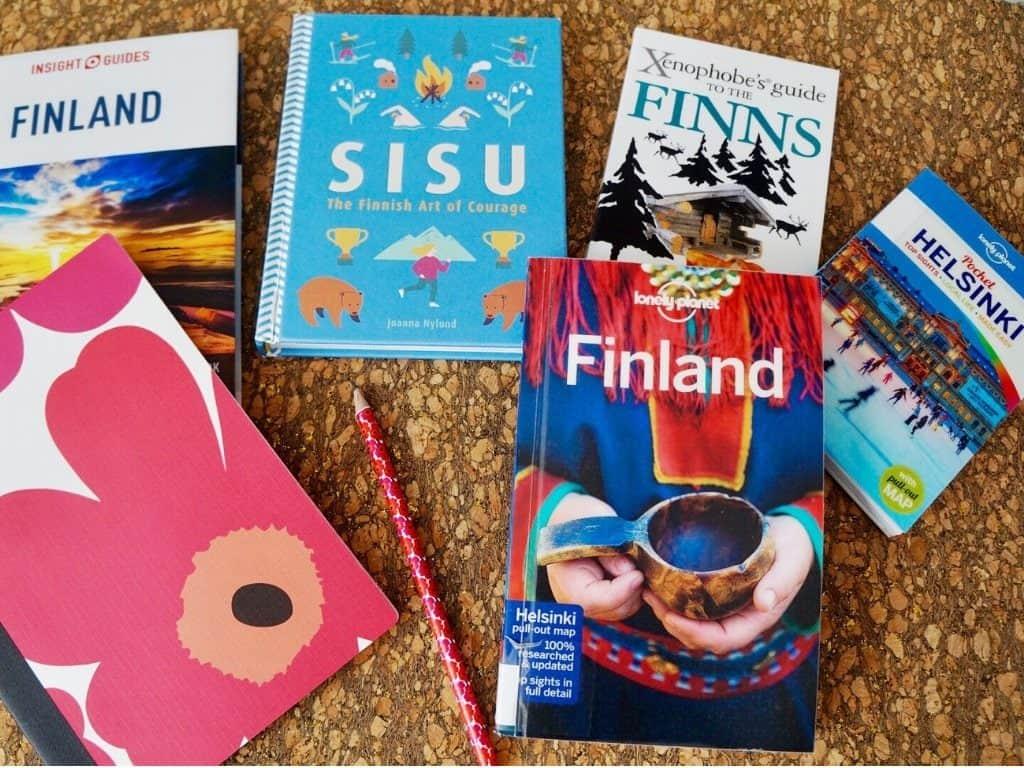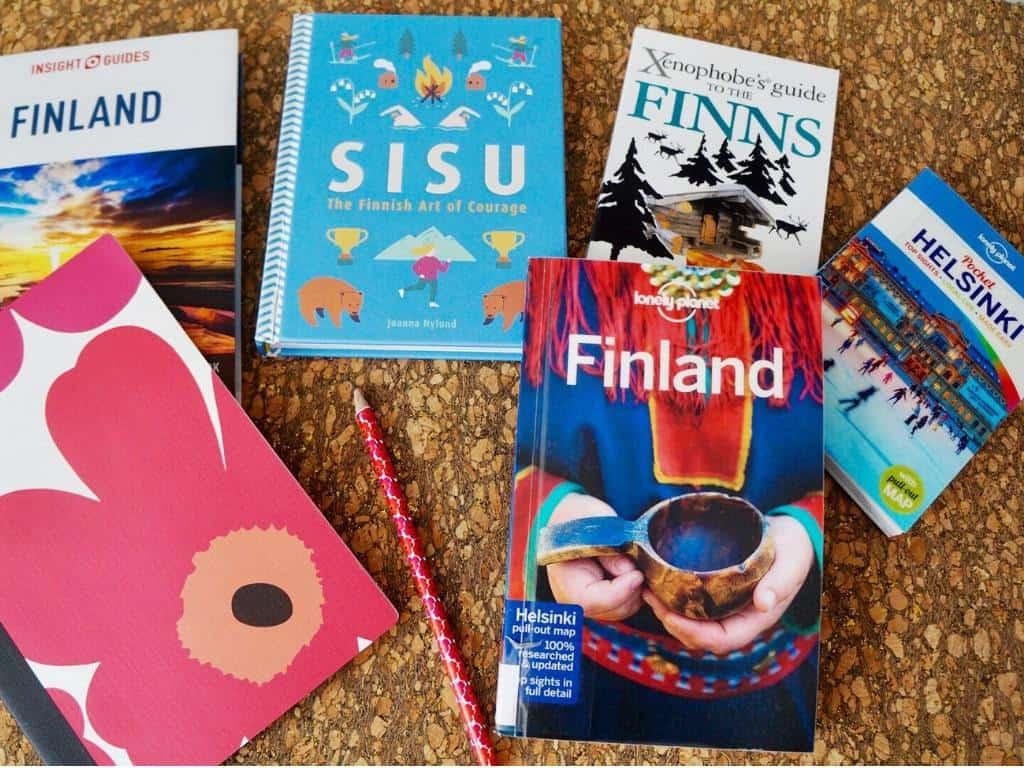 How to Choose the Best Finland Guide Book?
Here are the questions that you should be asking to find the best Finland guide book for you.
#1 What type of information are you looking for? Guide books have different target audiences.
Some are broad offering travel inspiration while other books include detailed planning help. Some books have long descriptive chapters about Finnish history, film, and music while others use their pages for destination overviews.
#2 What's the publication date? Information dates quickly, so always check the publication date.
Especially the food scene and logistics evolve fast. You want the newest info if you are travel planning. Even if you aren't planning for a trip, old photos and yellow pages are not going to tickle your wanderlust. My advice: always get the newest edition if you can!
#3 What kind of user you are? Hard copy never fails unless you forget it somewhere. A guide book is a great place to store all your Finland notes. I love a real book.
On the hand, E-format is excellent on the road, doesn't add luggage and never has a too tiny font to see. However, you can have some IT problems.
#4 What kind of Finland trip will you have? If you are visiting relatives who want to show you places, you might not need to do heavy travel planning. In this case, a guide with more culture travel approach might suit your needs better.
#5 Can you travel at home? Sure! Armchair traveling is the best. You only need your imagination. Do you know the following famous quote?
"I'm in love with cities I've never been to and people I've never met."
I bet she just read a fantastic guide book. Guide books aren't only for travel planning; they are food for our imagination and make lovely gifts!
TOP 5 Finland Guide Books by a Local
Here are my local's picks for the best Finland guide books. These books cater to different audiences and interest levels, are well-written, fun and full of tips related to their topic.
The Best Finland Guide Book for Travel Planning
Lonely Planet Finland is an incredible book.
Let's first talk content. When you are travel planning, the guide needs to go into the details. This book gives you actionable ideas on what to do and all the tools to create your own trip.
The recommendations are written in a way that tells me that the authors have tested the things themselves and are not relying on the information provided by Finland regional tourism boards.
The sentences are easy to read and inspiring. The print is small but the columns are narrow, and the font choice is excellent. I eagerly gobbled up the book.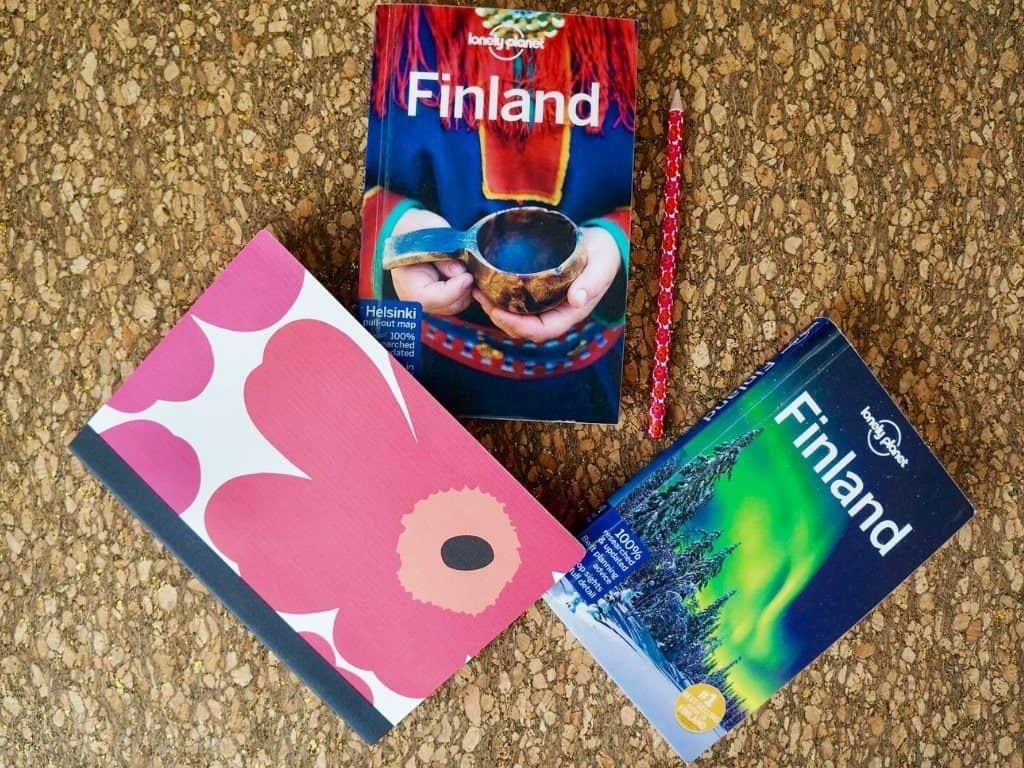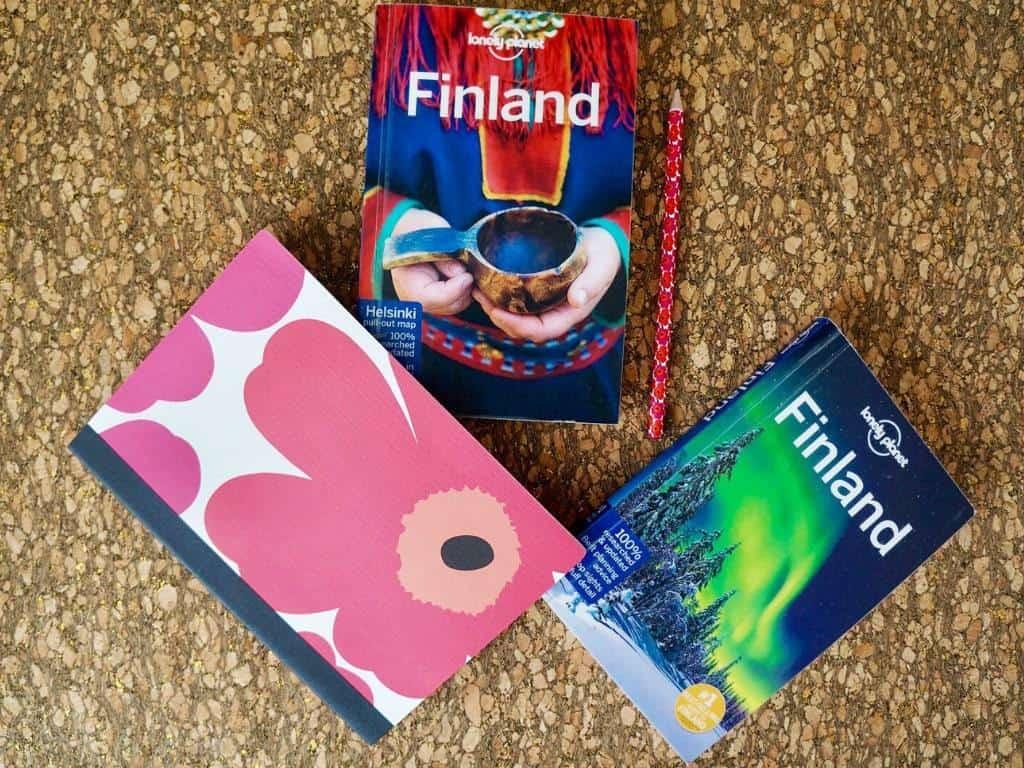 I love the structure of Lonely Planet Finland. First the highlights and itinerary ideas, then the details of every destination.
Lastly, the book dives into the historical and cultural chapters which are just the right size. The well-organized layout makes a reader's life effortless.
Compared to other Finland travel books, Lonely Planet Finland is surprisingly light due to the smart paper quality. It doesn't come with a lot of pictures, but I didn't miss them at all.
So yes, the editorial team of Lonely Planet Finland has done a marvelous job. I warmly recommend this book to any traveler planning a trip to Finland! This guide is also available as an e-edition.
The Second Best Finland Travel Guide Book for Travel Planning
I have to say that this is a double win for Lonely Planet.
The earlier 2015 edition of Lonely Planet Finland is my second favorite pick for a travel planner. That is if you cannot get the newest edition, I mean.
The editorial team is different, but also in this book, you can feel the author's (Andy Symington) love for Finland.
The newer edition has more to it with the pull-out map, improved "Travel with Kids"-section and updated detailed recommendations which are great. That being said, the 2015 edition still wins the other books by a fair share.
An Additional Travel Planning Tip for a Finland Visitor
The Lakeland area is huge in Finland. If the Lake Saimaa area is a bit too far away for your trip, you can also consider the lake Päijänne area, which is considerably closer to Helsinki.
The Best Finland Guide Book for the Armchair Traveler
Insight Guides Finland is a fantastic book for an armchair traveler.
It has beautiful (and accurate!) pictures showcasing different Finnish regions, Finnish lifestyle, and Finland in all seasons. The book made me feel right at home.
Insight Guides Finland comes with a lot of cultural and historical information. It's not an old book as it's a 2017 edition. The book has all the places I would recommend too.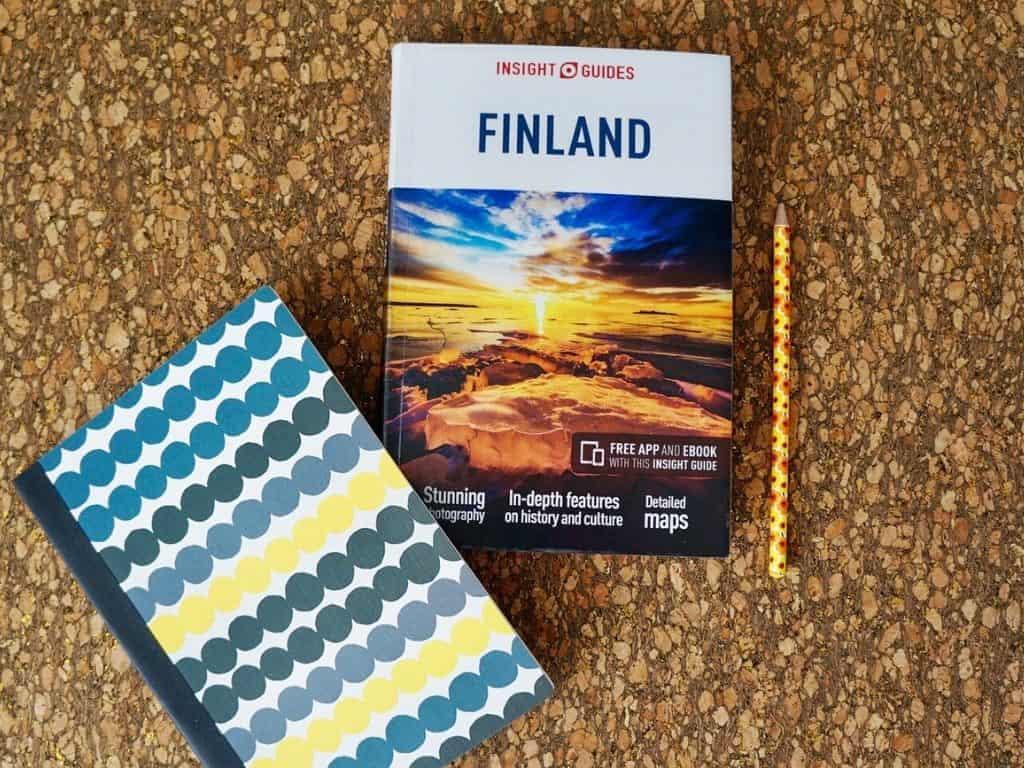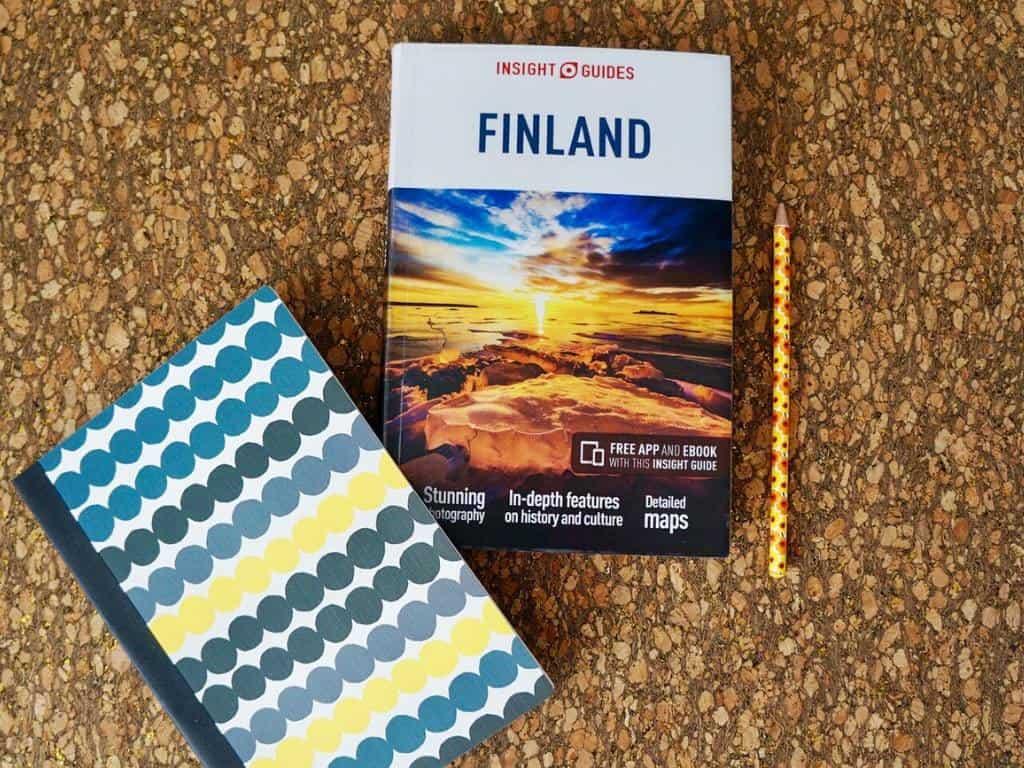 But, this guide is not that detailed as Lonely Planet Finland. That's why I wouldn't use this book for travel planning.
Insight Guides Finland is a beautiful travel inspiration and big picture travel planning book. This would be my pick to buy for someone who hasn't been to Finland and is wondering what's it like.
The Best Finland Guide Book for the Busy Helsinki Visitor
What is tiny and packed full of useful information about Helsinki? It's Lonely Planet Pocket Helsinki. This travel guide has everything needed for a great Helsinki visit.
Pocket Helsinki is easy to use and read. I love the practicality – the pull-out map and the two self-guided walk suggestions are fantastic. The latest edition is from 2018 which makes it accurate when considering the restaurant recommendations.
The information is identical to the Helsinki section in Lonely Planet Finland. So, if you need a tiny guide, are going to have a short Helsinki visit and don't have time to read much, Pocket Helsinki is perfect for you.
On the other hand, if you are visiting Helsinki but would love to read more about Finland and all things Finnish, I recommend buying Lonely Planet Finland.
Additional Tips for a Helsinki Visitor
The Best Finland Guide Book for the Curious
"A Finn can get extremely angry or ecstatically happy without the use of any facial expressions or change in tone of voice. He will only wave his hands when drowning."
Xenophobe's guide to the Finns has me hooked on page one. When I was reading this book, I burst out laughing so many times that I stopped counting. This book is hilarious, extremely well-written and very authentic.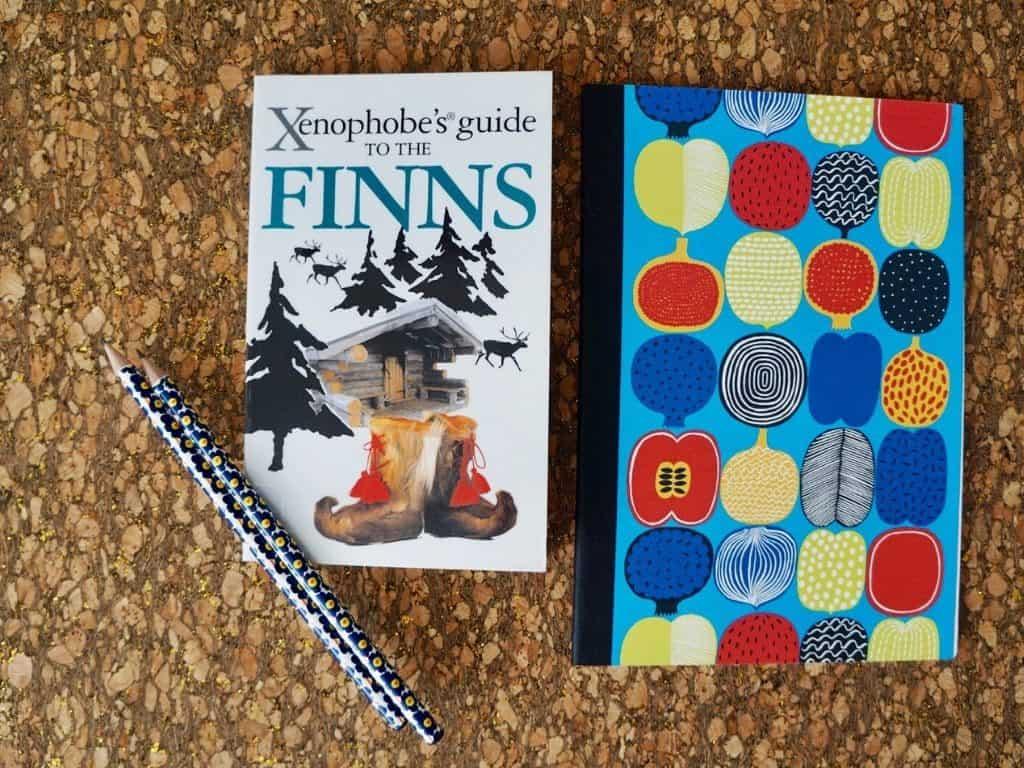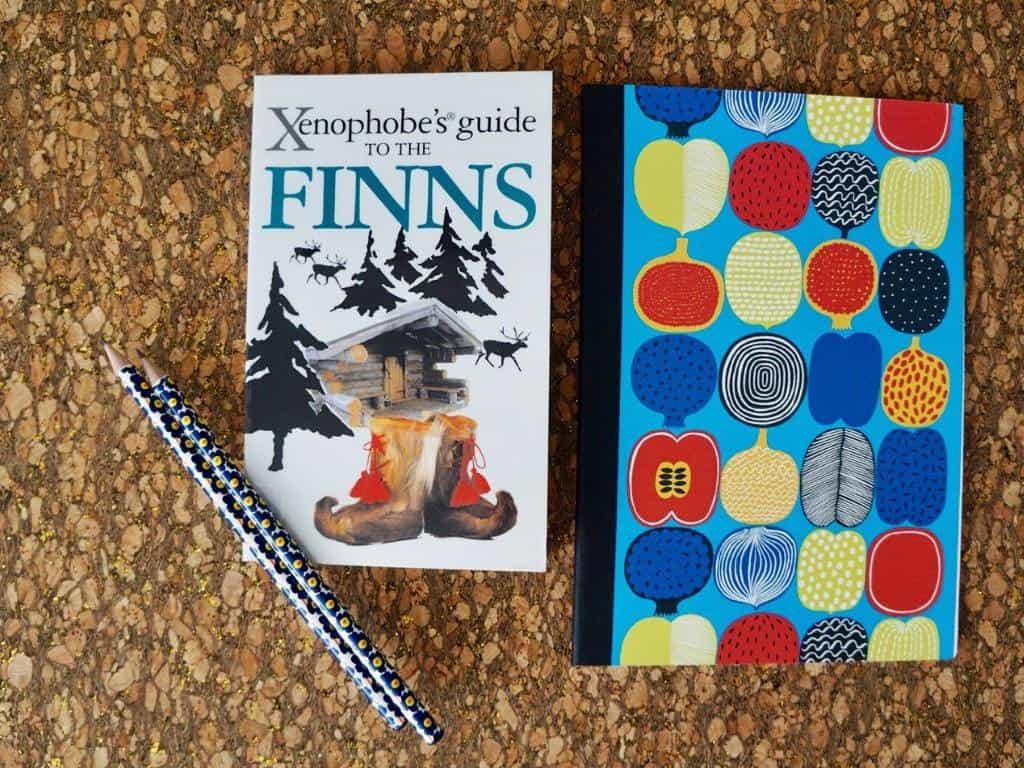 The book tells about the little hidden cultural things so well that I start feeling… Yup! A witty fellow Finn, Tarja, wrote it. She pins down Finnish stereotypes exceptionally well and, what I love the most, with Finnish humor.
This book is fast to read, and the topics flow seemingly together. I always admire when an author can do that. Xenophobe's guide is a must if you want to understand how Finnish society and minds work!
The Best Finland Guide Book about Sisu
The Sisu Book by Joanna Nylund is a marvelous and thorough deep dive into the Sisu power word.
This book covers an astonishing amount of Finnishness from letting our babies nap outside in their prams in freezing temperatures to deep discussions like do you need to think positively in order to be able to tap into sisu.
This book is a gem, and I recommend it to anyone who's interested in deeply understanding Finnish culture!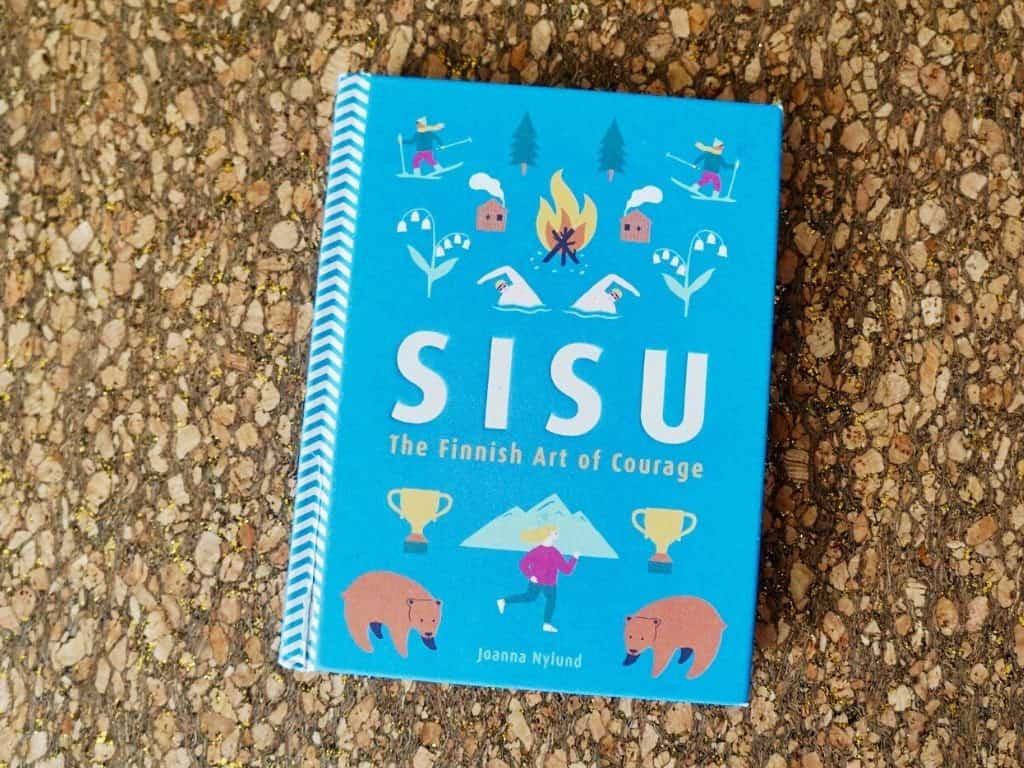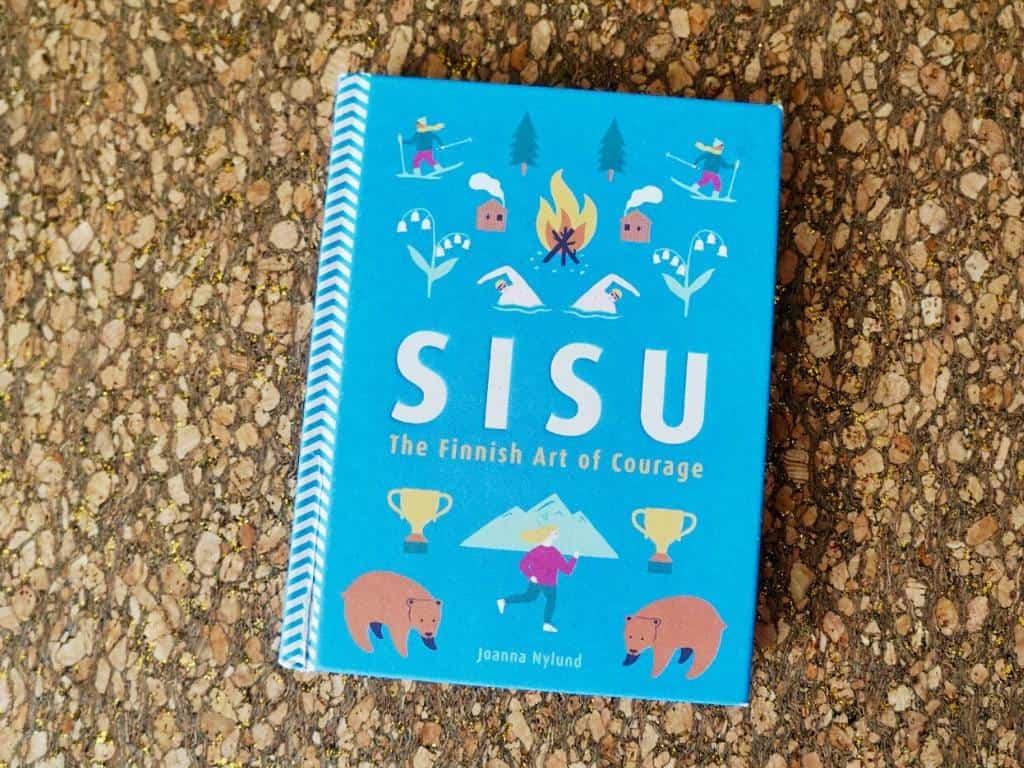 Finland Guide Books as Gifts
Here are my book bundle recommendations!
The perfect combo for a cultural travel planner:
The perfect combo for a cultural armchair traveler:
The perfect combo for a busy and curious Helsinki visitor: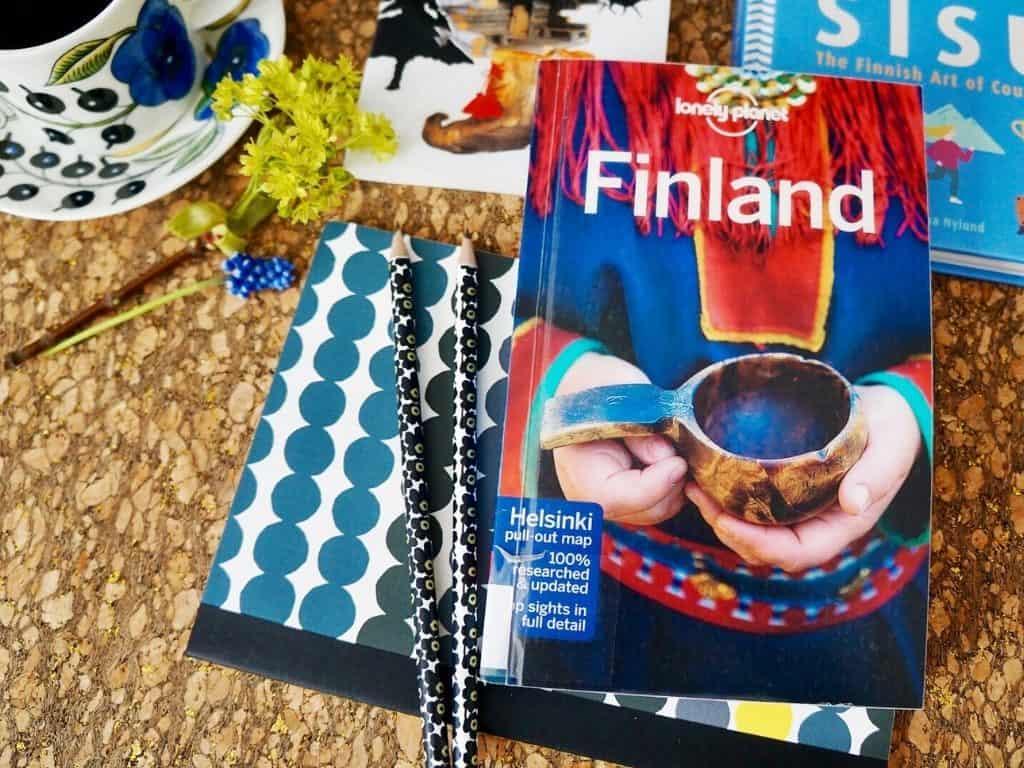 These Marimekko items make your gift complete. Colorful Finnish design notebooks and pencils maximize the cheerful determination you need both in traveling and everyday life.
The Marimekko Notebook Collection includes three notebooks covered with different iconic colorful prints. Each notebook is super light and perfect to carry in a bag so that those unexpected brilliant ideas are captured immediately.
The Marimekko Pencil Package has ten poppy-printed pencils, two of each color: green, blue, red, yellow and black. These joyful pencils instantly spark creativity and are a practical yet lovely way to incorporate a piece of Finland into everyday life.
My Best Finland Guide Books Review Video
Click this video to check out my review video about these books!
What else would you like to know about Finland travel books? Let me know in the comments!
Looking for more information about Finnish culture? Check out some of my other posts:
Warm wishes from Finland,
Varpu
Hello there!
I'm Varpu. One blonde,
travel-loving,
Finnish engineer driving this site.
Facebook Instagram Pinterest Twitter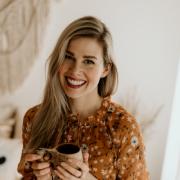 About Varpu
I'm the founder of Her Finland. I love cultural tidbits, aha moments, Finnish folklore, and cinnamon buns. My newest interest is learning bird songs. Read more about me..