*Please note that this post has affiliate links. If you buy through my links, at no additional cost to you, I may earn a small commission, which helps the upkeep of this blog.
There are many reasons to visit Lappeenranta, the 13th-largest city in Finland. There is even a UNESCO world heritage site right next to it: the stunningly beautiful lake Saimaa… Hey, did you just fall asleep?
Raise your hand if you're here because you're a Bordertown fan. Yes, Lappeenranta is indeed home to Bordertown (Sorjonen in Finnish), the Netflix show that has found huge success both domestically and internationally.
I have visited Lappeenranta many, many times as I have some friends there. People from this town are friendly and down to earth. The city is an eclectic mix of beautiful harbor with wooden architecture and then, well, not-so-inspiring boxy buildings. But don't let them fool you.
Everything is within walking distance, and there are wonderful places for foodies to visit. You cannot visit this town without trying their take on the Finnish meat pie (more about those later).
If you're planning on visiting Lappeenranta for any reason, this blog post will list some things I think will make your trip even more fun.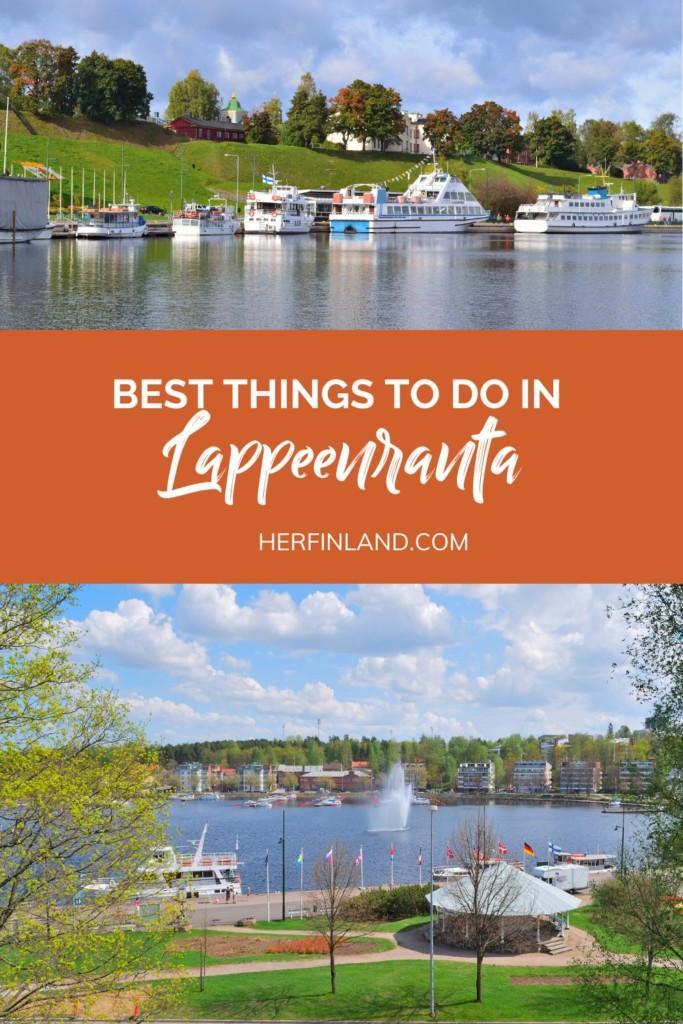 5 things not to miss while visiting Lappeenranta
Let's start with a few things you can't miss if you are visiting and my few personal favorite things in the city.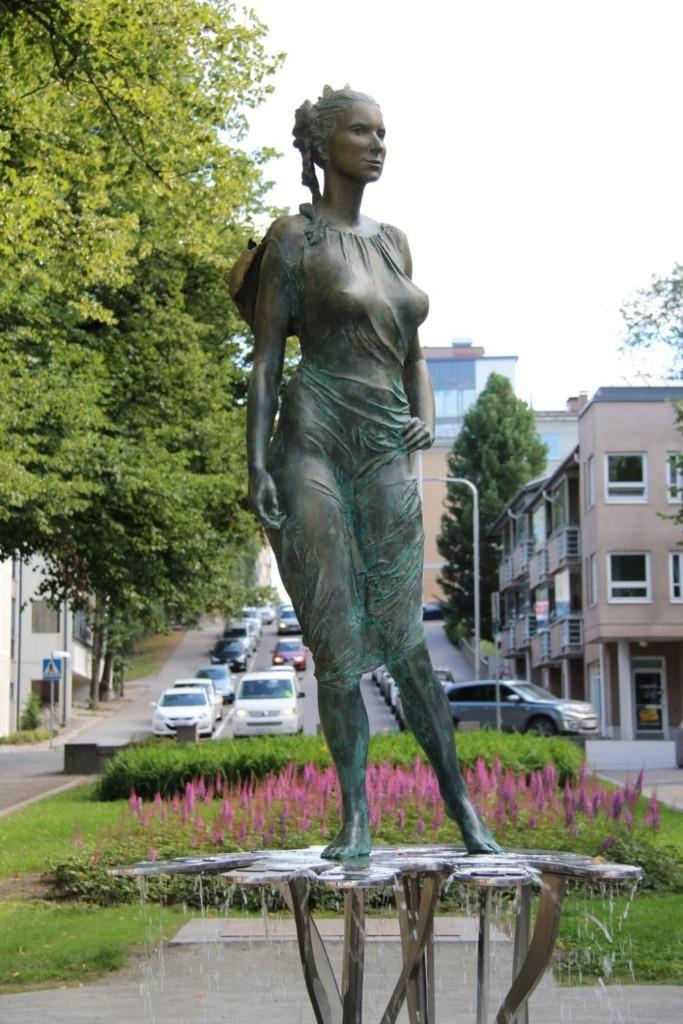 Lappeenranta fortress
You can't miss where it all started: in 1649, the city was established at the fortress in Linnoitusniemi. The old town still has some cobblestone streets, and many of this area's historic buildings are open to public.
You can also climb to the top of the fortification to take in the views of the harbor or take a stroll in the Old park also known as the kissing park (Pusupuisto).
Lappeenranta harbor
Both the fortress and harbor are lovely places to visit in the summer. I especially like the wonderful cafes, restaurants, and culture on offer. Follow the waterfront path from Rantapuisto and Kasinoterassi terrace towards Myllysaari to find the beach.
You can also find your way down to the waterfront directly from the fortress and visit the sandcastles before heading out for a well-deserved lunch break from sightseeing at Lappeenrannan Kasino in the harbor.
Sandcastles
Yes, you read that right, sandcastles! From June 4th of each year, big sand sculptures appear in the harbor next to the fortress. The sculptures are created using millions of kilos of sand. The theme varies each year, and the attraction stays open until the last weekend of August.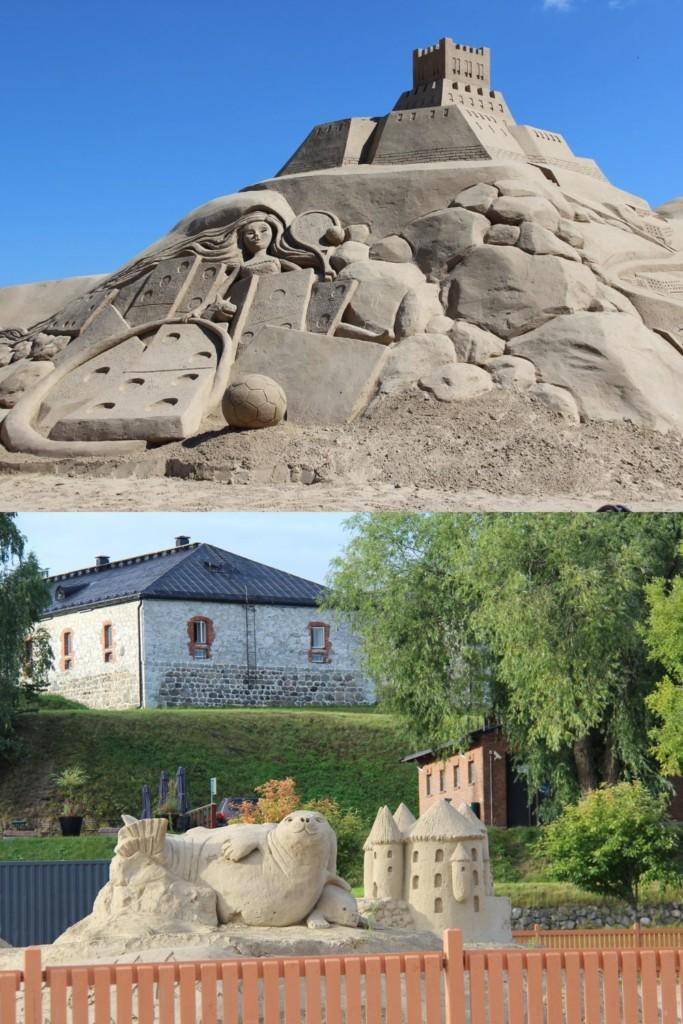 Admire lake Saimaa from a distance or dip in!
Lake Saimaa is the biggest lake in Finland and spreads around several Finnish cities. There are plenty of beautiful nature destinations around the lake, including national parks.
If you are short on time or don't want to make a long detour into nature, shorter cruises from Lappeenranta take you around the Saimaa archipelago. And if you want to do the hard work yourself, kayaks and rowing boats can be rented from the Sandcastles in Linnoitusniemi.
The lake is, of course, also visible from the fortress and harbor, and you can even dip in: head over to Myllysaari beach in the summer months. For a truly authentic Finnish lake experience, consider renting a Finnish summer cottage with a pier offering you views of lake Saimaa!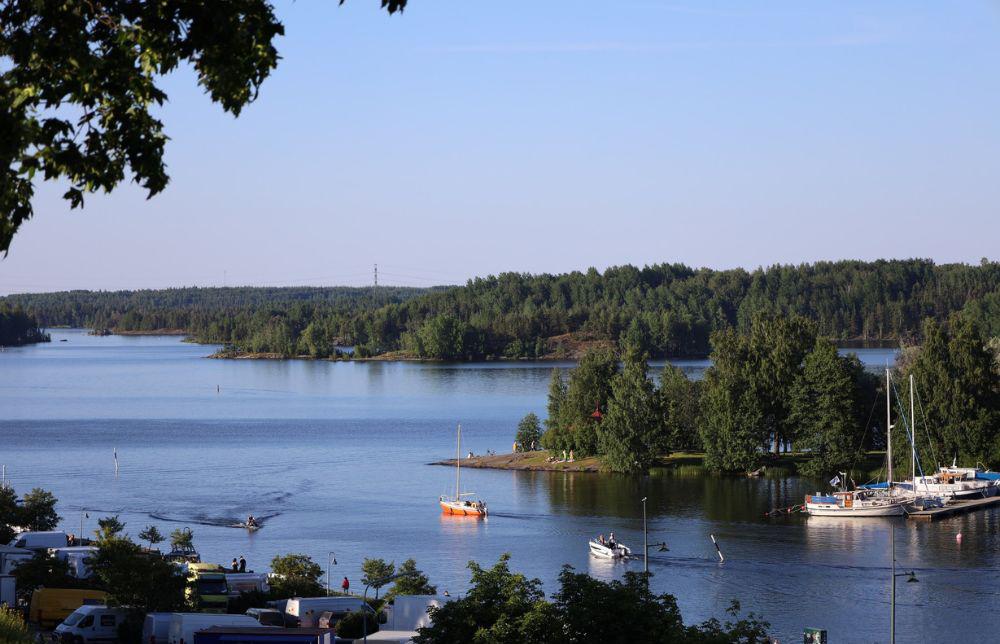 Eat local fast food: atomi and vety
You can't miss this local delicacy when visiting Lappeenranta: "an atom and a hydrogen". They have been served for over 40 years here. Atomi or atom is a Finnish meat pie filled with ham or eggs. Hydrogen aka vety, in Finnish, has both fillings.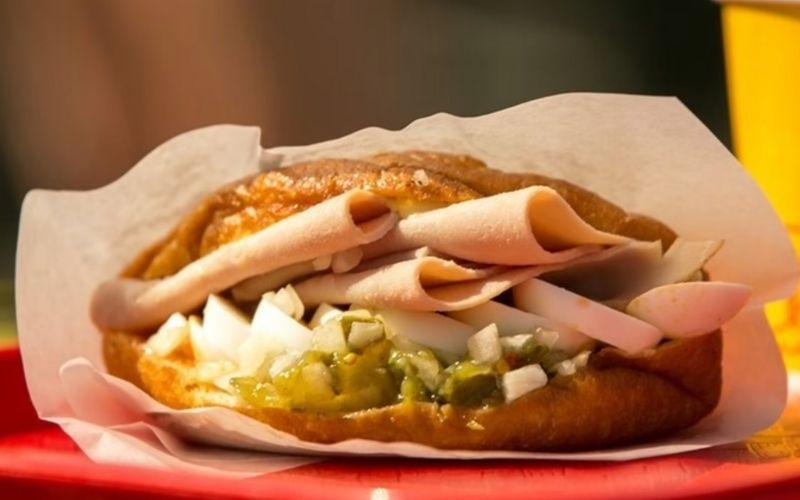 This snack is so popular you can find vegetarian (with cheese, soy-based fillings, veggie patties, and so on) and gluten-free options, depending on where you get them.
Atomi and vety are available around the city, but my local friends have always preferred to take me to either Satama-Sanni in the harbor or Peitsoman kioski in the Lappeenranta market square.
Lappeenranta restaurants and things to do for foodies
Once you have ticked atomi and vety off your culinary bucket list, here are a few restaurants I can warmly recommend within the city.
Where to have lunch?
Kehruuhuone
Kehruuhuone is a 200-year-old building in the old town of Lappeenranta at the fortress. The location is wonderful, but so is the lunch that offers lots of variety.
You can find Kehruuhuone at Lappeenranta Fortress, Kristiinankatu 20, 53900 Lappeenranta.
Cafe Aleksandra
Aleksandra is just next to the Lappeenranta market square, in the heart of the city. They have an awesome lunch buffet. If the lunch of the day is not your cup of tea, there's an amazing selection of savory (and sweet) treats with a Karelian spin. Try the salmon-filled flatbreads, Karelian pies, and especially, the local meat pie.
Find Aleksandra at Toikankatu 1, 53100 Lappeenranta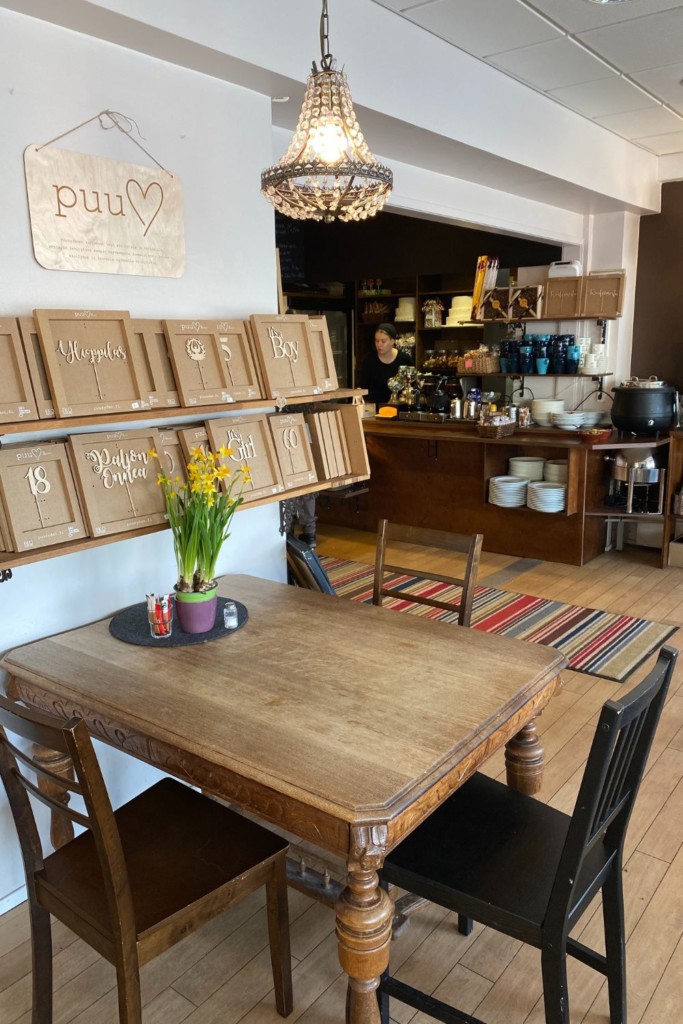 For afternoon coffee
Kahvila Marjuska
This wonderful place can also be found within the Lappeenranta fortress, embraced by the old stone walls and greenery. They have the most amazing cakes!
The cafe owners invite you to enjoy the stories within the old walls of this unique cafe. You might just fall in love with it like many locals and visitors from around the world already have.
Kahvila Marjuska is located at Kristiinankatu 1, 53900 Lappeenranta
For a special evening: fine dining
Wolkoff
The family-run restaurant in the heart of Lappeenranta offers a beautiful setting and a carefully thought-out menu. They also have another location with a wine and beer cellar at Ainonkatu 5.
Find Wolkoff restaurant at Kauppakatu 26, 53100 Lappeenranta
Ravintola Wanha Makasiini
Wanha Makasiini, located in the Lappeenranta harbor, promises to have the city's best À La Carte, created with love for food. I can warmly recommend either one of these options for a more special evening out!
You can find Wanha Makasiini Bistro at Satamatie 4, Lappeenranta
Comfort food
Tuen Grilli
Had your fill of atomi and vety, but still not satisfied with the fast food on offer? This place is a little bit further away from the city center, but people travel for these burgers! Any locals who have left Lappeenranta will stop by here anytime they are back in their home town and no wonder these are the best burgers in the city, and the place is legendary.
Visit Tuen Grilli at Standertsjöldinkatu 1 b, 53200 Lappeenranta
Grab the free kit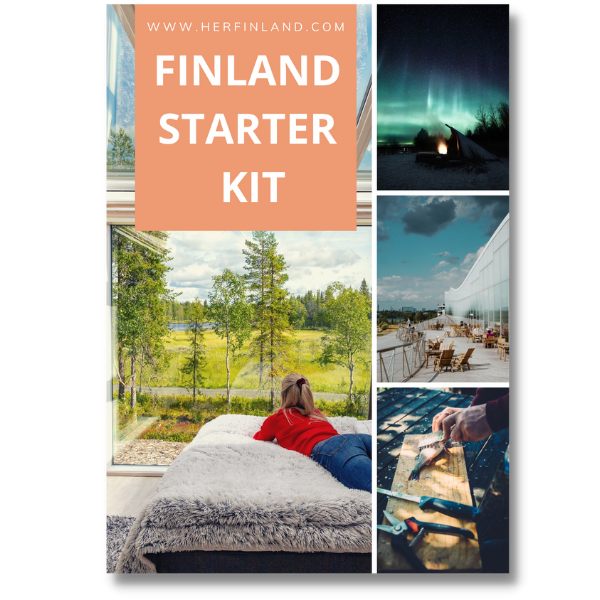 Where to stay in Lappeenranta?
If you are looking for accommodation in Lappeenranta, there are two nice chain hotels in the city center: Scandic Hotel Patria and Sokos Hotel Lappee.
Are you interested in a spa break? There is a large spa at the Holiday Club Saimaa hotel , around 30 minutes from the city center.
For those craving unique accommodation and destination, check out Pulsan Asema Bed & Breakfast. The old wooden station building from 1869 has been turned into a great family-owned place with a B&B and a cafe, but do check carefully they are open when you plan to visit! This option is around 30 minutes from the city center.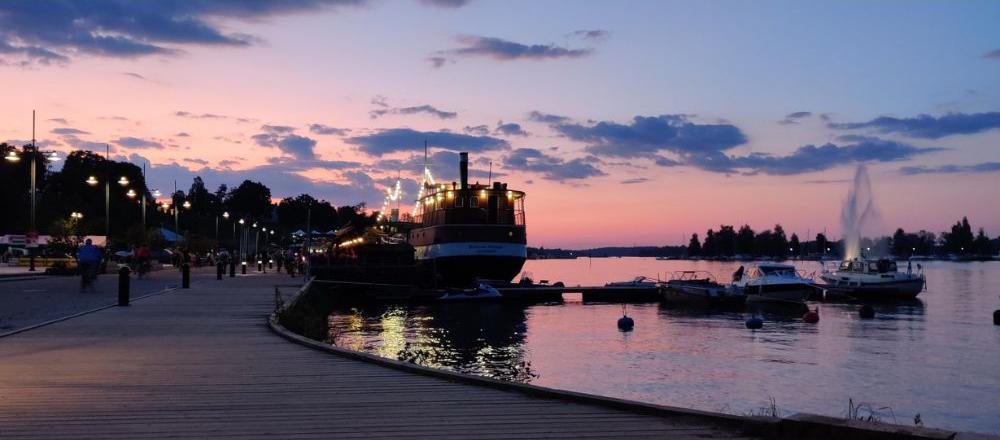 What else do you need to know before visiting Lappeenranta
What else do you need to know while planning your trip? I looked up some of the most pressing questions people ask about visiting Lapppeenranta and a little bit about its connection to the Netflix series Bordertown too…
Is Lappeenranta from Bordertown a real city? What country is Bordertown in?
Yes, Lappeenranta is a real city in Finland. You can walk around some of the places featured in the series, and other than the frequent crimes, the city has the same feel as in Bordertown. It is a very safe place to visit, but you can add some thrills by visiting the sites the series was filmed in.
Bordertown is actually the name of a real place too, but it is located in Australia, so be careful when booking accommodation!
How far is Lappeenranta from Helsinki? How to get to Lappeenranta?
Lappeenranta is around a 2-hour and 40-minute drive away from Helsinki (224 km, depending on where you start, of course). By train, the journey takes 2 hours and 10 minutes on a direct InterCity train.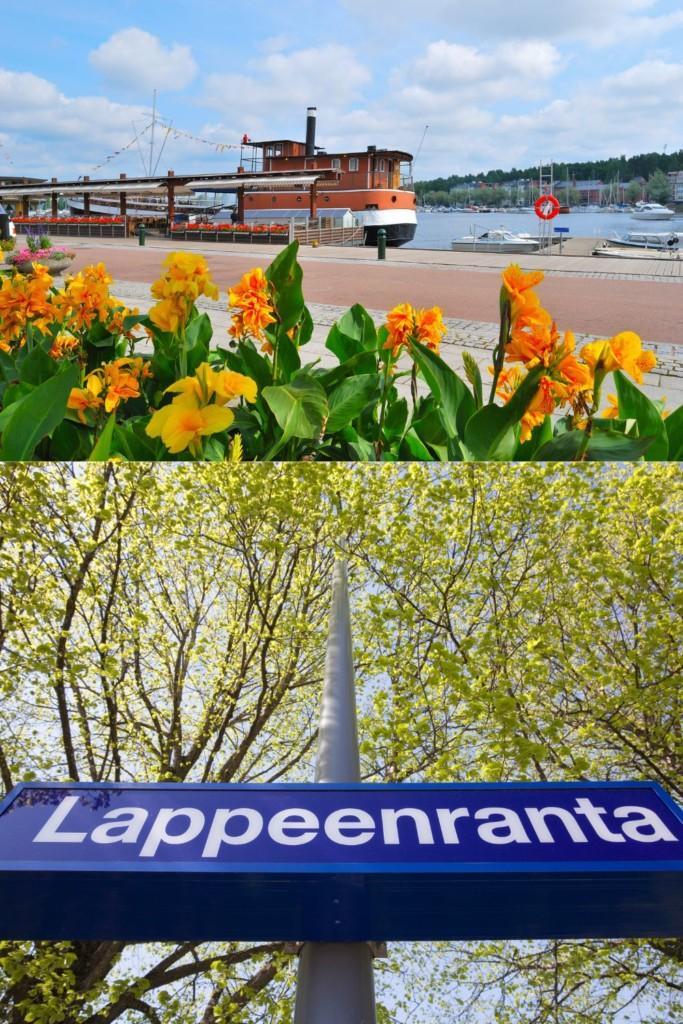 What do locals call Lappeenranta?
Fun fact: locals affectionately call the city Lapuski, which has a bit of a Russian ring to it. Some people shorten it LPR, but this is not particularly local.
What to pack for Lappeenranta in the summer/winter?
The same things you would pack for a trip in Finland anyway. For that, I've got you covered. I have put together an article on What to wear in the summer and What to wear in the winter!
FinNISH CONNECTION COLLECTION 🇫🇮
Finland-themed sweaters and accessories made-to-order. 🧡 Worldwide shipping.
Is Lappeenranta at the Russian border? Does Finland border with Russia?
At 30 km away, Lappeenranta is right next to the border with Russia, and before the pandemic, the city used to get nearly 2 million visitors a year from there. Lappeenranta is closer to St. Petersburg than Helsinki.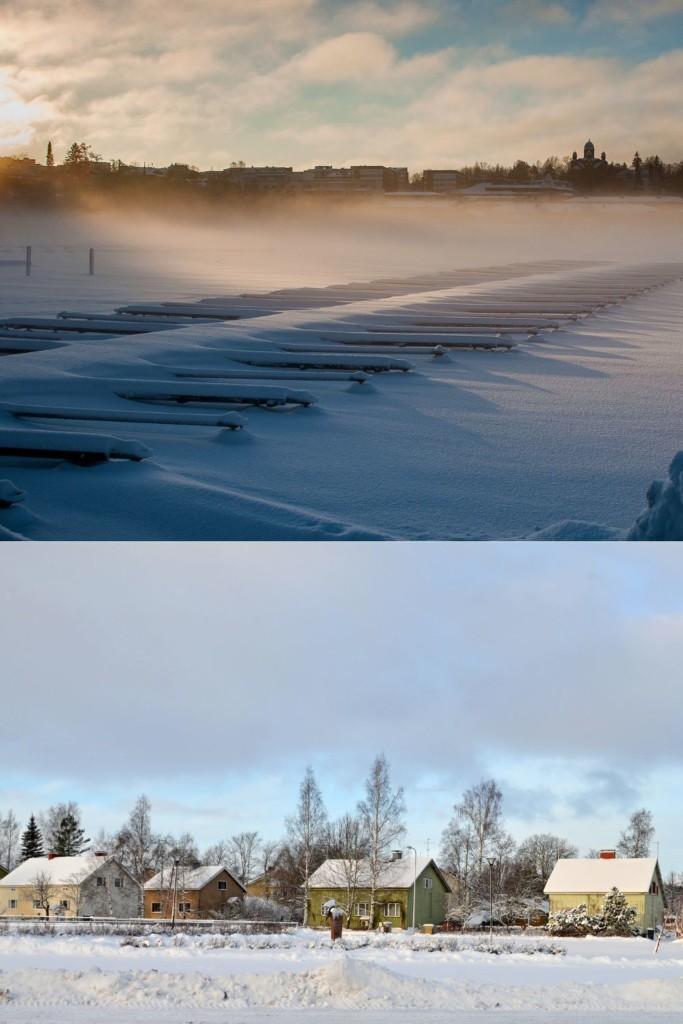 Where did they film Bordertown? What are Bordertown filming locations in Lappeenranta?
By now, the obvious answer would be in Lappeenranta, Finland, but there are also several real places in the city where they filmed the series.
The city has organized summer Bordertown walking tours for those who want to spot the familiar sites. Unfortunately, they seem to have stopped at least for now without any clues when new tours will be organised in the future.
You can, however, visit (outside) some of these places on your own:
Lappeenranta city hall (Villimiehenkatu 1) houses the room used as the mayor's office. The parking garage and lower floors were also used as some of the main locations of the series, including the police team's offices.
Luukkaansalmen silta is the bridge the main character, Kari Sorjonen, drives home.
Tolppagrilli (Valtakatu 54) is the place where Elias first approaches Janina.
Kasino (Ainonkatu 10) is featured as a restaurant where Kari Sorjonen and his wife Pauliina have lunch.
Myllysaari, the island with Lappeenranta's beach, is one of the locations where a body is found in the series.
Kaukaan alakoulu (Parkkarilankatu 41) served as Janina's school with a different name.
Kaukaan edustuskerho served as Degermans' mansion and is located at UPM Kaukas factory site. The factory site can also be seen in the series. The beautiful building is in use by UPM, and they have even shared about it on their social media.
Some of these sites are off the beaten path and not walkable from Lappeenranta city center. The sites themselves can be easy to miss if you never watched Bordertown, but for fans they offer the chance to get that photo if you want proof that you were really there!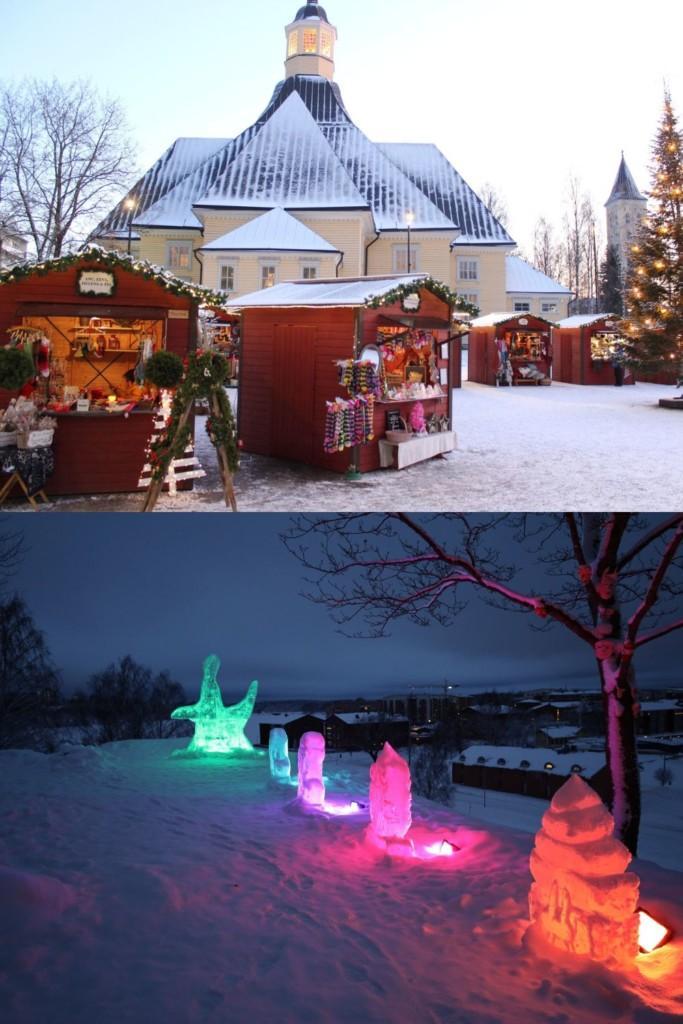 Is Bordertown on Netflix based on a true story?
The series is fiction and was written by Miikko Oikkonen, but while writing it, he did study real police cases and police work.
What should I watch after Bordertown?
It may not be directly related to Lappeenranta, but you might like the other popular Finnish crime series Deadwind (Karppi) which takes place in Helsinki. Perhaps you'll be inspired to visit both cities afterward!
So there you have it: my recommendations for the best things to do in Lappeenranta, whether or not you are a Bordertown fan. There are plenty of reasons to visit, and I would love to hear in the comments if you visited, are planning to visit, or just added it to your bucket list!
Here are some other articles you might find interesting:
References
https://www.visitlappeenranta.fi/en/Themes/6-reasons-to-visit-Lappeenranta
https://yle.fi/uutiset/3-9368471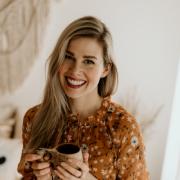 About Varpu
I'm the founder of Her Finland. I love cultural tidbits, aha moments, Finnish folklore, and cinnamon buns. My newest interest is learning bird songs. Read more about me..