*Please note that this post has affiliate links. At no additional cost to you, I may earn a small commission if you make a purchase which helps the upkeep of this blog.
Looking for a fun way to discover the Finnish culture or to learn a little bit of Finnish? Well, it's time to sit back and enjoy yourself.
If you want to insert a daily dose of Finnish culture and language into your routine, start by adding a Finnish movie, Finnish TV series, or even a Finnish book to your queue. Here, I have gathered all of the best resources and entertainment to stimulate your Finnish journey.
Binge-Worthy Finnish TV Series
There are so many Finnish TV shows with English subtitles out on the internet that you'll want to binge-watch in one weekend. My readers and I have rounded up a list of the most popular and most accessible TV series about Finnish culture.
Did I mention that most of the Finnish TV series on Netflix are crime series, aka Nordic noir? Grab a snack, lay back on your couch, and get ready to find your next favorite series, or even your next travel destination in Finland.
On Netflix, you can find these thrilling crime series:
Bordertown (Sorjonen)
Deadwind (Karppi)
On Amazon and other providers, you can find these addicting series:
If you are in Finland (or can connect online with a Finnish VPN), the Her Finland community loves these series that you can find on Yle Areena :
Pirjo
Siskonpeti
Wingman (Luottomies)
Personally, my favorite Finnish comedy show is Siskonpeti; it tells all about our funny cultural quirkiness.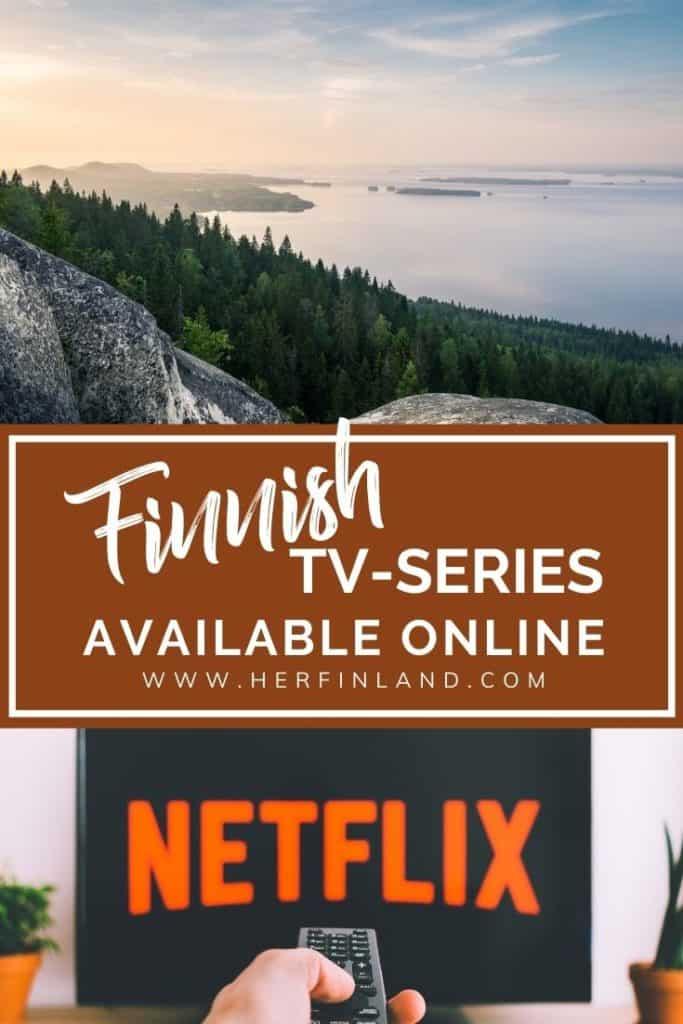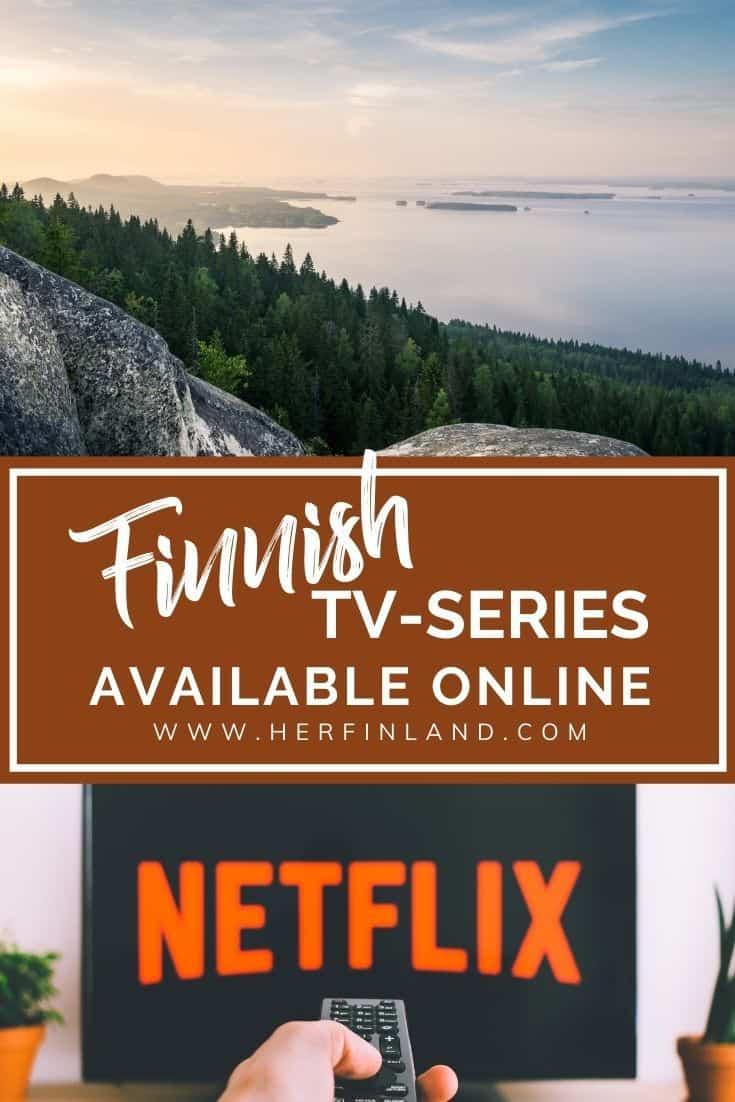 Famous Finnish Movies
Do you have your popcorn ready? Let's take a look at some of the most famous Finnish films.
Lucky for you, appreciating the culture and language in these films is easy since they are Finnish movies with English subtitles.
Here are my favorite Finnish movies you can buy on DVD:
In no specific order, here are famous Finnish movies you can find online:
The recent movie about Tolkien is directed by a Finnish movie director Dome Karukoski. This movie is set in England and you can actually hear Finnish in one drunken scene, haha.
Custom Finnish Culture Course and Language Courses
To get your hands on an easy, practical way to grasp Finnish culture and communication styles, check out my Finnish Culture Compass Course.
With this course, you will connect deeper with the Finnish way of life. You'll gain confidence in interacting with Finns and feel warmly welcomed to the Finnish culture.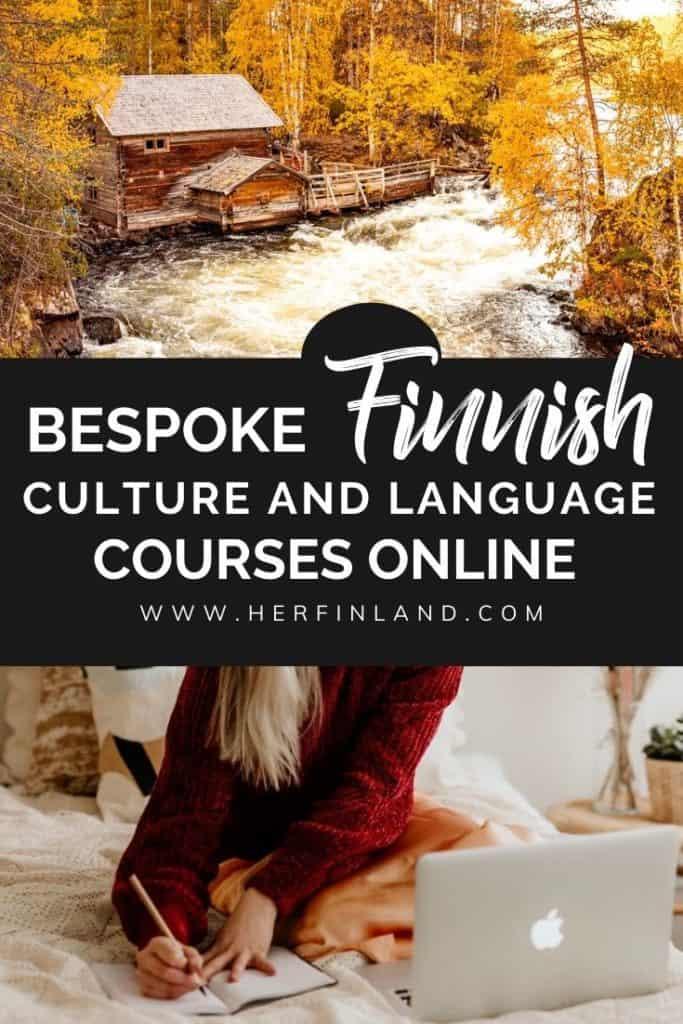 If you want to focus more on the Finnish language itself, I have the perfect thing for you.
My Conversational Finnish For Beginners Course will teach you the simple framework to start speaking Finnish right away. You will no longer believe that learning Finnish is impossible.
As a gift to you, I also offer a FREE Spark Your Finnish Course that will help you become more confident in Finnish pronunciation. With this easy and convenient course, you will learn how Finns truly speak, not just the textbook version.
Funny Books about Finnish Culture
Matti the Finn Cartoons by Karoliina Korhonen
The comics of Karoliina Korhonen are fun to read for everyone. For Finns, it's like being a part of an ongoing inside joke and for foreigners, you get a peek into the Finnish mentality.
Check out her most popular books Matti in the Wallet and Finnish Nightmares. PS. You might spot these cartoons in the Helsinki Airport also!
Pantsdrunk, the Finnish Path to Relaxation by Miska Rantanen
As I've written before in my blog, Finns love their personal space. In Finnish, we have a word for the best way of relaxing, "kalsarikännit," which means getting drunk in your underwear. Miska Rantanen's Pantsdrunk book is for those who want to understand the Finnish way of relaxing.
Finnish Books for Beginners (Yes, Children's Books are Perfect!)
Children's books are my favorite thing to check out when I'm learning a new language. That's why I totally recommend the resources I mention below as Finnish books for beginners.
Mauri Kunnas is a best-selling author of children's books in Finland. All of his books are very visual and exciting to read.
You can also find great classic Finnish e-books for children on this source for free.
PS, I have a whole blog post about how to practice learning Finnish for kids that you should check out here.
Fascinating Books about Finnish culture
The Nordic Theory of Everything – In Search of a Better Life
By: Anu Partanen
This book is the product of how culture shock can actually lead you to great discoveries. It's a book by a Finnish Journalist, Anu Partanen, who shares her journey to America. She shares the difference between cultures and what Americans could learn from Finns.
Xenophobe's Guide to the Finns
By: Tarja Moles
This book is written by a witty Finn, Tarja Moles. There are so many hidden cultural gems revealed throughout. This authentic book is hilarious and makes for an easy read.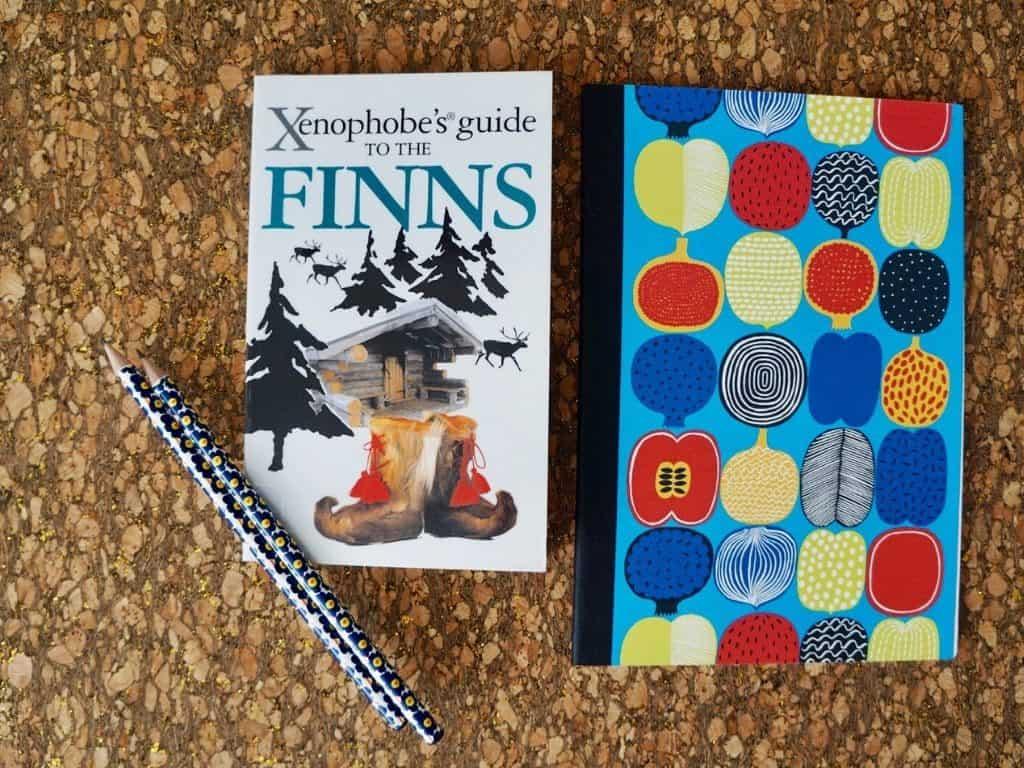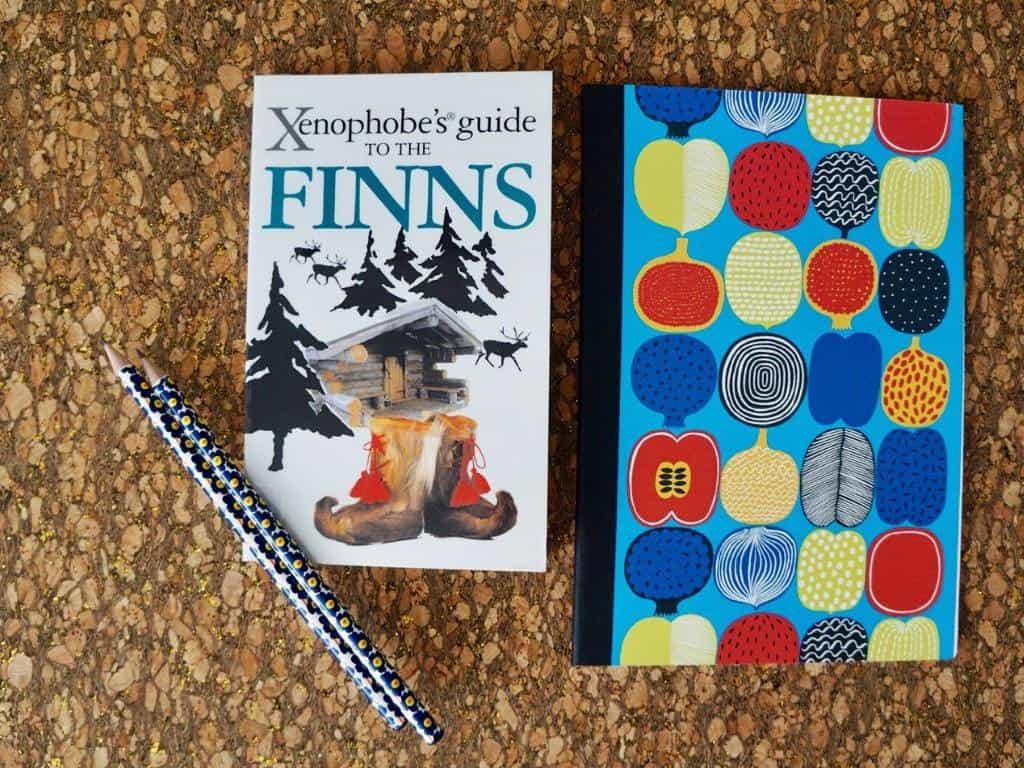 Silence
By Joanna Nylund
As the stereotype goes, Finnish people are indeed very comfortable sitting in silence. Nylund shares the secret to "harnessing the restorative power of silence in a noisy world."
CultureShock! Finland
By Deborah Swallow
Time to hear about Finnish culture from a British perspective. Swallow is an author from the UK and she shares very detailed accounts of life and business in Finland.
Finland – Culture Smart! : The Essential Guide to Customs and Culture
By: Terttu Leney
This is the perfect guide for you to prepare for your first arrival to Finland. Learn about what to do, what not to do, and what is the appropriate etiquette when visiting someone's house in Finland. This book is fitting especially if you have older family members in Finland.
Inspiring Books about Finnish Sisu
Sisu: The Finnish Art of Courage
By: Joanna Nylund.
Sisu isn't only for Finns, it is within reach for everyone. It has become a popular topic for books and even TED talks. In Joanna Nylund's book, she perfectly explains what it means to have this Finnish resilience.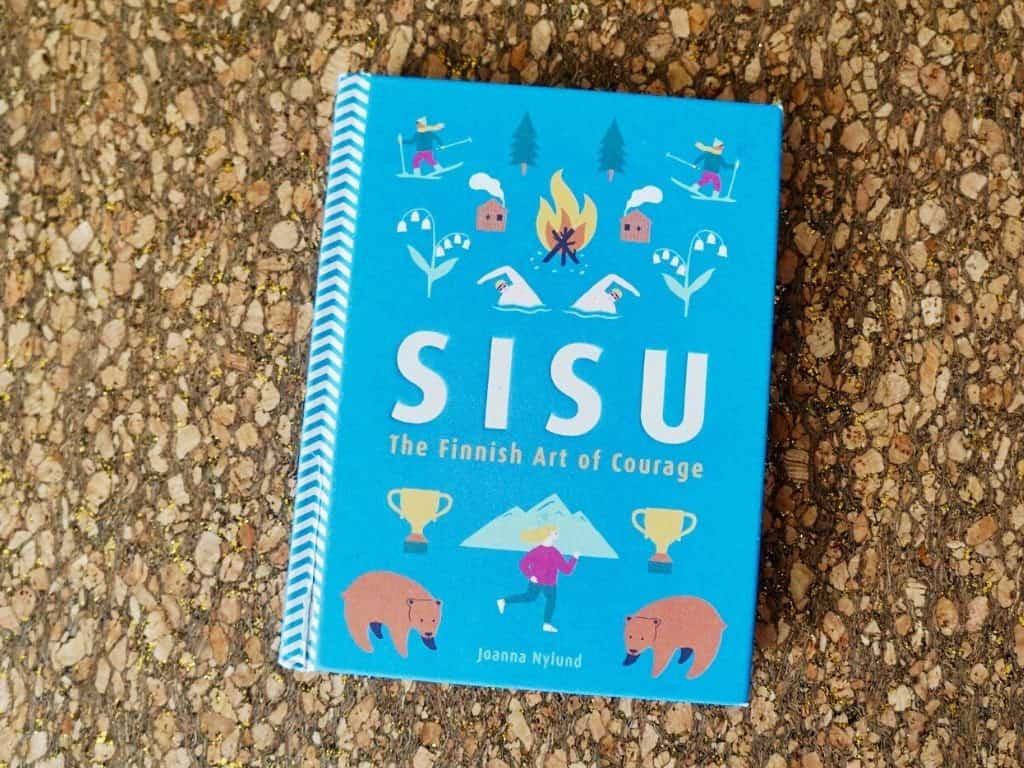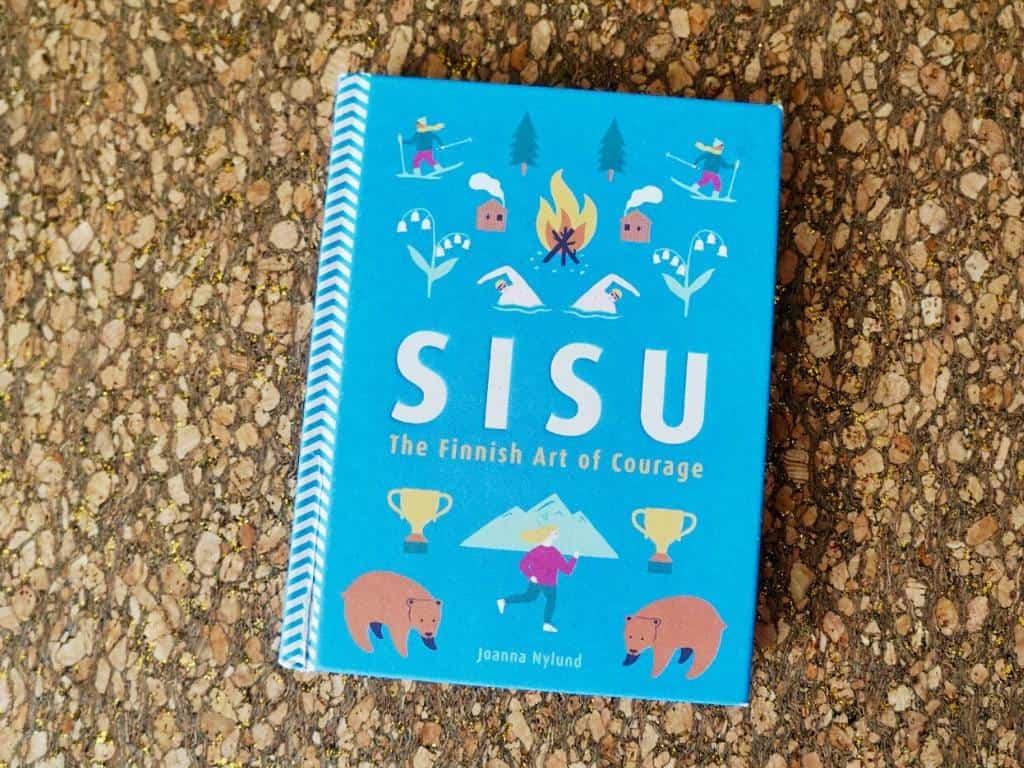 The Finnish Way
By: Katja Pantzar
Moving from Canada to Finland, Pantzar also has a detailed account of many of her sisu encounters. Her guide, which is based on her own experience, helps you find "courage, wellness, and happiness" through sisu.

Delicious Finnish Cookbooks
Finnish Baking Magic Cookbook
By: Her Finland
My brand new Finnish Baking Magic Cookbook by Her Finland is the perfect place to start your Finnish baking journey. Loaded with classic pastries, desserts, and classic treats from all 4 seasons, this cookbook will help make baking Finnish recipes easy.
Along with the digital cookbook, you receive 4 different versions to help you with baking measurement conversions, a free video lesson on how to pronounce the dishes in Finnish, and more! Time to make magic in your kitchen with delicious Finnish recipes.
Homemade: Finnish Rye, Feed Sack Fashion and Other Simple Ingredients from my Life in Food
By: Beatrice Ojakangas
Get ready for your mouth to water with this renowned Scandinavian-inspired cookbook. Beatrice's recipes are savory and sweet and will give you a combination of Finland and northern Minnesota flavors.
The Finnish Cookbook: Finland's Best-selling Cookbook Adapted for American Kitchens
By: Beatrice Ojakangas
She's at it again! Beatrice gives us an Americanized Finnish cookbook adapted for American kitchens. You get the chance to taste what happens when recipes are passed down and adapted from one culture to another.
Classic Recipes of Finland: Traditional Food and Cooking in 25 Authentic Dishes
Anja Hill
Finnish cuisine is simple yet delicious. Learn how to make hearty Finnish dishes with this cookbook.
Discover hidden job opportunities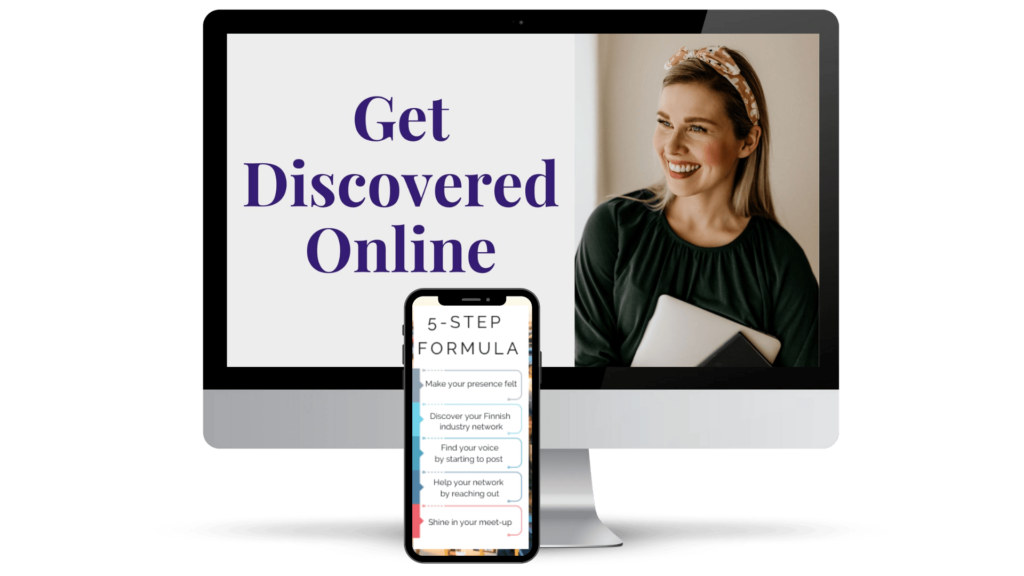 Online course with a 5-step formula to finding hidden job opportunities in Finland, wherever you are!
Books about Finnish Education and Finnish Proverbs
Teach Like Finland: 33 Simple Strategies for Joyful Classrooms
By: Timothy D. Walker
If you are an educator, or otherwise interested in the Finnish education methods, this might be the perfect book for you. There is a reason why the Finnish school system is known worldwide, find out why!
Finnish Proverbs
By: Inkeri Vaananen-Jensen
I love proverbs! Actually, one of my most read blog posts is about Finnish sayings.
If you'd like to have a whole book filled with them you can get this Finnish Proverbs book by Inkeri.

Finnish Literature Classics Available Online
Moomin Books
By: Tove Jansson
One of the most famous and internationally recognized Finns, Tove Jansson, wrote many books and illustrated many comic books about the Moomins. But, did you know that she was also a sculptor and a painter too?
Here you can find her Tales from Moomin Valley book filled with 9 funny stories about everyone's favorite Moomin characters.
The Egyptian (Sinuhe Egyptiläinen)
By: Mika Waltari
The Egyptian is a great Finnish classic by the author Mika Waltari.
It is regarded as "one of the greatest books in Finnish literary history" and it is the only Finnish novel to be adapted into a Hollywood film, which happened in 1954. (Wikipedia)
This is a great read for those who really want to time travel back to ancient Egypt. Also, it's a funnier book than you would expect! I know it sounds like a weird combo, but it totally works. You can also watch the film adaptation here.
Under the North Star Trilogy
By: Väinö Linna
Under the North Star Trilogy by Väinö Linna is the best book series on Finnish history from the late 20th century to 1950s. It also presents the cultural history of Finland extremely well.
For many Finns, this trilogy is their favorite book series ever written. Personally, the first book of the series is my favorite book about Finland.
Then, the bad news.. I know, the price is ridiculous. At the time of writing this blog post, I have reached out to the Finnish literature agencies to ask how how they can make this trilogy more accessible. I'll keep you posted!
Unknown Soldiers
By: Väinö Linna
This historical novel chronicles the Continuation War during 1941-1944. This is a great book to read to get a better understanding of the roots of sisu and Finnish war history.
Also, this book was adapted into a film on Finland's 100 year birthday in 2017 and I mentioned it in the movies section. This movie is pretty much a must to watch, even if you don't usually watch war movies!
FinNISH CONNECTION COLLECTION 🇫🇮
Finland-themed sweaters and accessories made-to-order. 🧡 Worldwide shipping.
Contemporary Finnish Authors
Riikka Pulkkinen and Sofi Oskanen
Two of my favorite contemporary Finnish authors are Riikka Pulkkinen and Sofi Oksanen.
Riikka and Sofi are prolific authors, so I am always on the lookout when they publish something new. I love the words and sentence structures they use and how they carry the story so effortlessly.
Sofi's "Purge" is just incredible… It's the most heartbreaking love story and portrait of desperate human behavior I have read to date.
My recommendations are to read Sofi's novel Purge and Riika's novel True .
Tuomas Kyrö
Tuomas is an award-winning author. His novel novel, Happy Days of the Grump is a fun story about a Finnish grump. This book is full of warm humor and describes the journey of an old grump learning new love.
In Tuomas Kyrö's The Beggar and the Hare, he shares a unique, entertaining, and satirical tale. Like the titles describes, an unlucky beggar makes an unlikely friend in a hare and they travel all over Finland together as fugitives.
Arto Paasilinna
Arto Paasilinna is one of Finland's most well known novelists.
His international best-selling comic novel, Year of the Hare, tells the story of a frustrated journalist who decides to change his life and live in the wilderness. If that doesn't sound Finnish, I don't know what does!
Popular Finnish Music to Listen to All Day
Lucky for you, you can find all of the top, classic, and fun Finnish songs in one place. I curated a Finnish music playlist on Spotify that will magically transport you to Finland. To find it, just click the image below.

Fun Games to Play by Finnish Designers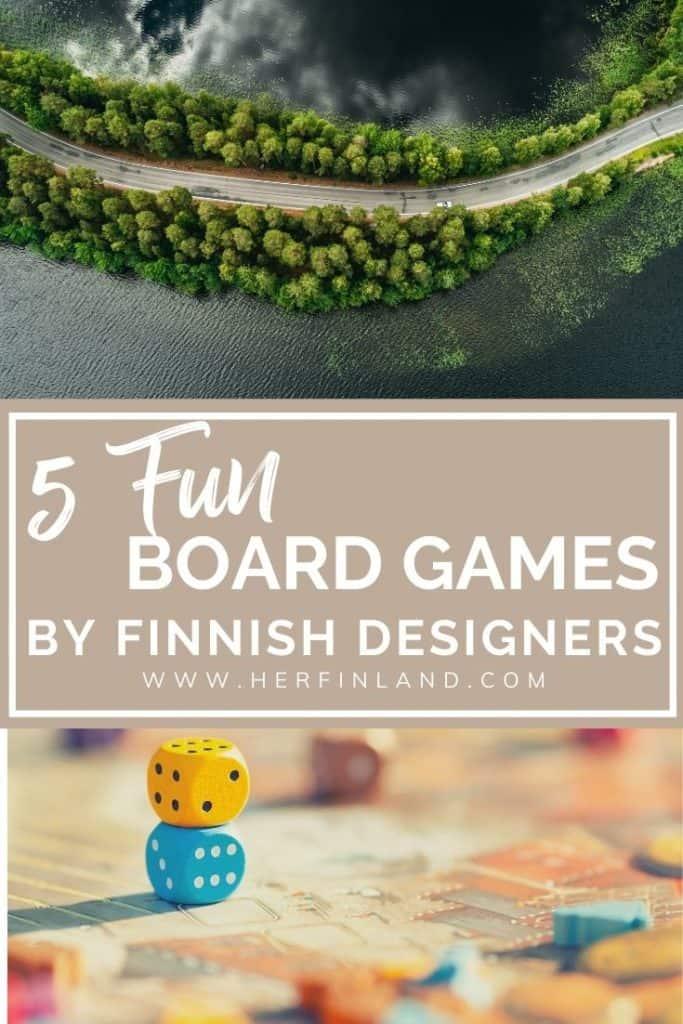 Must-Follow Finnish Instagram Pages
If you want more Finland on your timeline, make sure to add these Instagram pages to your follow list.
#1 Her Finland: For overall Finland inspiration and Finnish cultural insights. Finnish language tips every Tuesday! Click here to find me.
Näytä tämä julkaisu Instagramissa.
#2 Aleksihimself: To experience all things related to the Finnish culture and language, from a Finnish man's perspective.
#3 Suomidictionary: To learn funny Finnish phrases and their literal translations in English.
#4 Very Finnish Problems: To take a peek into what makes Finnish people, very Finnish. We Finns love to laugh at these memes and often share them too.
Have you watched any of these Finnish TV shows or movies? What's a fun way that you add a touch of Finland to your daily life? Let me know in the comments!
Excited to learn more about the Finnish culture and language? Grab a cup of tea & read some of my other posts:
Check out my helpful video about Learning Finnish Fast: 9 Tips to Improve Memorization.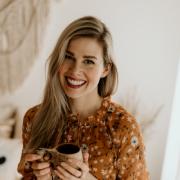 About Varpu
I'm the founder of Her Finland. I love cultural tidbits, aha moments, Finnish folklore, and cinnamon buns. My newest interest is learning bird songs. Read more about me..