Finns celebrate Independence Day on 6th December. The highlight of this national holiday is staying at home and watching TV. Now I can hear you say Whaaaaat! To explain this, I have to start a bit further.
November and December are joyful months in Finland.
Besides Independence Day, Christmas and New Year, we have a ton of little Christmas – parties (called pikkujoulut in Finnish).
Whereas pikkujoulut and New Year are very light in their spirit, the mood of Christmas and, especially Independence Day, is at the same time festive and profound.
Very Short History of Finnish Independence
In a nutshell, Finland has been ruled by Sweden and Russia before it became independent.
From the medieval times to the early 19th century, Finland was a part of Sweden. The Swedes' war against Napoleon didn't go too well and Russia invaded Finland in 1808.
One year later, Finland was given to Russia. It became the autonomous Grand Principality of Finland within Russia. The Russian rule lasted until Imperial Russia was faced with the revolutions of 1917. 
Finland saw its opportunity to negotiate sovereign independence which Russian leaders made official on 4 December.
The Finnish parliament sealed the deal two days later, hence the date of 6th December.
6th December is a very patriotic day, but Finns don't only look up to this event on Independence Day.
Broader, Independence Day is the day when we take time to honor the events of the Second World War when Finland almost lost its independence.
Five Finnish Independence Day Traditions
#1 Candles. We have special white-and-blue candles for the Independence Day celebration. Obviously, those are the theme colors of this occasion! We place candles, usually two, by the window. This tradition dates back to the 19th century as then, two candles were the mark of Finnish nationalism.
#2 War graves. Many Finns visit the cemetery and light candles so the whole area twinkles beautifully. In all towns big and small, war graves and memorial stones are visited by town officials and sometimes a candle parade of students or kids, paying our respects.
#3 The Unknown Soldier – movie. YLE, the Finnish national broadcaster, shows the movie of the Unknown Soldier (Tuntematon Sotilas, a novel by Väinö Linna) which describes the Second World War in Finland.
#4 Delicious Food Independence Day has no special dishes, but most people have a fancier dinner. Many bake gingerbread cookies or puffy plum tarts which are particular season treats before Christmas.
#5 Presidential Independence Day Reception. The most anticipated time of the day is at 7 pm! That is when the official Independence Day Gala called 'Linnan juhlat' (the Castle Ball) starts in the presidential castle in Helsinki. It is the reason why every Finn is watching TV.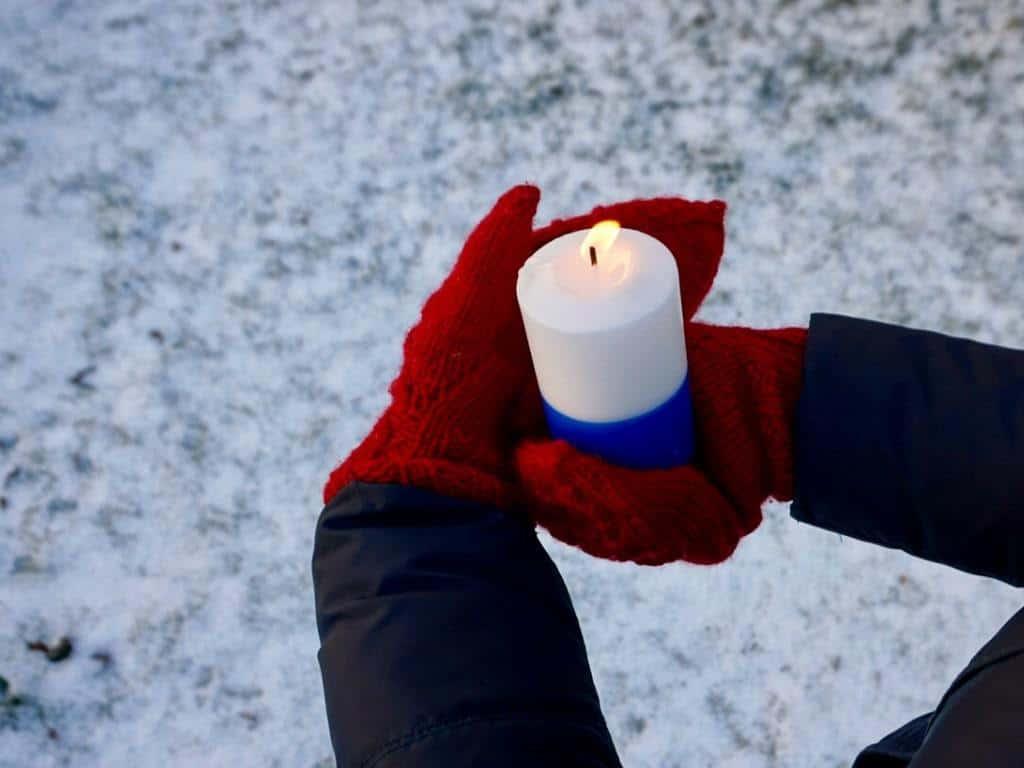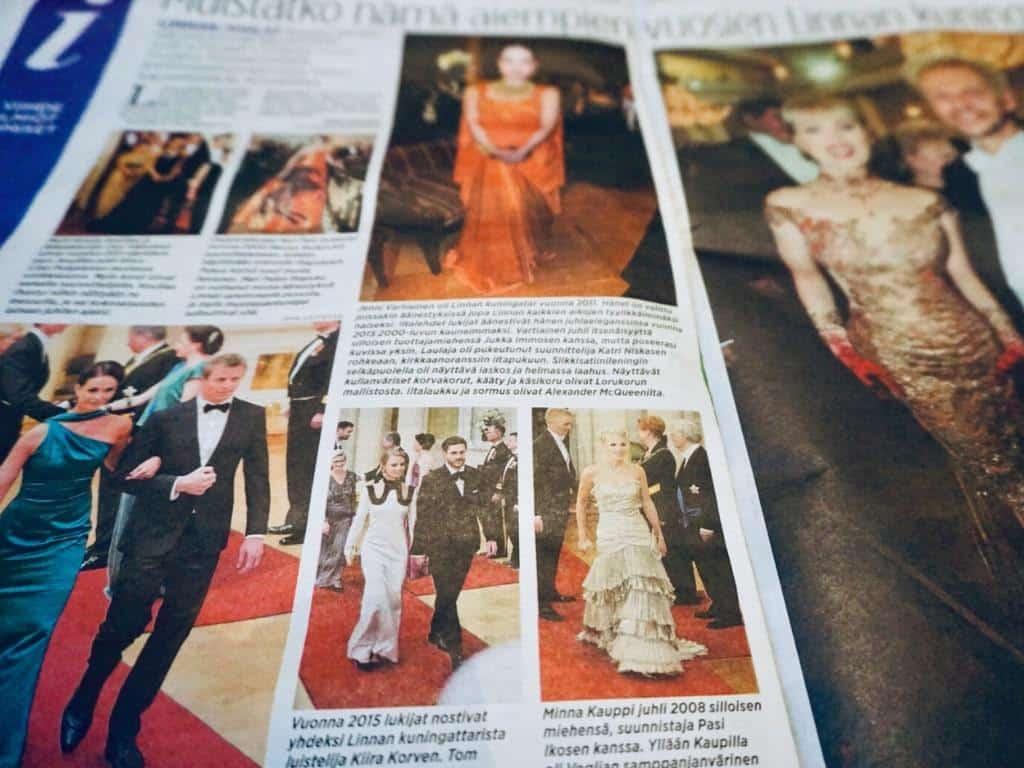 Finnish Independence Day and Castle Ball
The president couple invites around 2000 guests to celebrate the night. These guests are people who have made something remarkable during that year among all sorts of things: business, culture, politics, and humanity.
The agenda includes dancing, eating some fabulous dishes and drinking the famous castle punch. Many of the star guests answer the important question: "What does the independence of Finland mean to you?"
For many spectators, the most exciting part of the program is the two-hour long shaking of hands. Yes! This is thrilling! Why?
Because Finns are very practical dressers and this is the time when they can shine in an evening dress made to impress.
The broadcast has special commentators armed with information about the dresses (the designers, special features etc..). This fashion concept is quite un-Finnish and at the same time, it is one of our fondest annual traditions.
I think that the theme of Independence Day is so deep that incorporating a bit of sparkle and lightness has been a great idea from our government.
The Castle Ball has been the highlight of Independence Day evening since 1922.
What else would you like to know about this special day? Let me know in the comments!
Looking for more cultural or December-related information about Finland? Check out some of my other posts:
Did you find this post informative? Save it for later on Pinterest!