*Please note that this post has affiliate links. If you buy through my links, at no additional cost to you, I may earn a small commission, which helps the upkeep of this blog. Thank you in advance!
Jyväskylä is a major city in the Lakeland area, 3 hours north of Helsinki.
If you are exploring southern and middle Finland, visiting Jyväskylä will be a highlight of your trip! It's a city that all Finns love.
Jyväskylä is even more special to me as it is my old hometown. It's where I met my best friend on the first day of high school, became (somewhat) adult, started dating… This city gave me the confidence to be me!
From the bottom of my heart, I've written this guide to give you the best pieces and a local's view of Jyväskylä. I'll tell you little inside things and show 10 charming Jyväskylä things to do, self-guided.
Now, about budgeting your time: spending two days in this city allows you to have an active but calm itinerary.
Might be just me, but I love leaving a little bit of space to do exciting things extempore or just taking a nap. That's the perfect holiday mode for me.
If you are in a hurry, you can squeeze visiting Jyväskylä in one day.
Psst… Follow me on Instagram and add more Finland to your life instantly!
Näytä tämä julkaisu Instagramissa.
Jyväskylä Specialties
Every city has its vibe. Here are the things that stand out in Jyväskylä:
People with smiles. Okay, now I sound like an Asia tourist pamphlet but hear me out. The customer service in this town is phenomenal (dare I say probably the best in Finland!).
There are a lot of cyclists. Jyväskylä is kind of like the Amsterdam of Finland. Without the canals. Oh, and without the window shopping!
The young energy is everywhere. There are vegan places, young entrepreneurs, a part of the main street (Kauppakatu) is an urban container garden, etc. Actually, out of the city's population of 140 000, every third person is here to study. One reason for this is the prominent Jyväskylä University.  
Lastly, the touch of Alvar Aalto, the world-famous Finnish architect and designer, is everywhere. Aalto has designed many buildings in Jyväskylä. In the city center, you can easily find Jyväskylä University (address: Seminaarinkatu 15), Jyväskylä workers' club (address: Väinönkatu), City Theatre (address:  Vapaudenkatu 36), Central Police Station (address: Kilpisenkatu 1) and Construction office (address:  Hannikaisenkatu 17). About his masterpiece, Säynätsalo Town Hall, I'll talk a little later.
Looking for more city destinations in Finland? Check these other posts:
10 Charming Jyväskylä Things to Do 
First, I'll introduce you to three areas. Each plays an essential role in Jyväskylä's identity: the buzzing city center, the cool Lutakko harbor, and nature-surrounded Säynätsalo.
Lutakko Harbor
The lake harbor is a 5-minute walk away from the city center, situated just before the Kuokkala Bridge. This bridge is a symbol of Jyväskylä and beautifully illuminated. Stroll the beach walk all the way to see the hanging art below the bridge.
Morton is a new restaurant with stunning views over the Jyväsjärvi lake. The hamburgers were delicious. It's a lovely Scandi chic oasis to rest your feet.  It's open until late autumn but closed during the winter months. 
A sports tip: There's a lakeshore path called Rantaraitti circulating the beautiful lake. The full circle is around 13 km. I often ran a smaller loop which starts and ends at the harbor. If you like to take it too, start your run towards the university buildings of Mattilanniemi and Ylistönrinne, left of Morton restaurant. Lastly, you'll run over the Kuokkala bridge. This route is 6 km.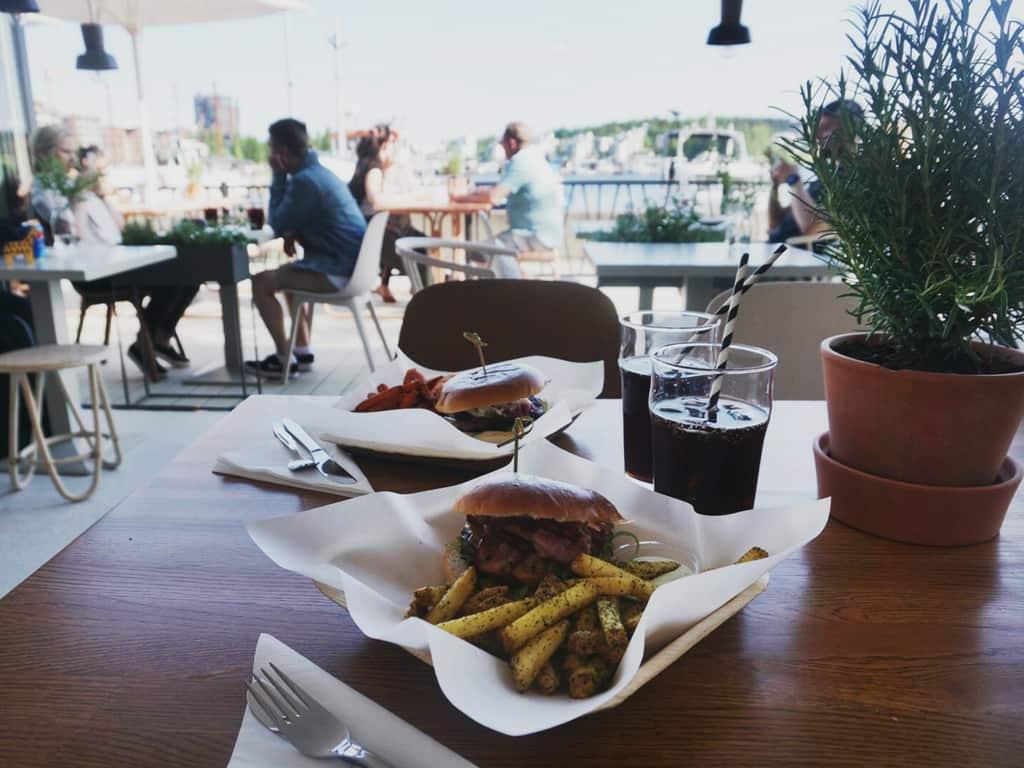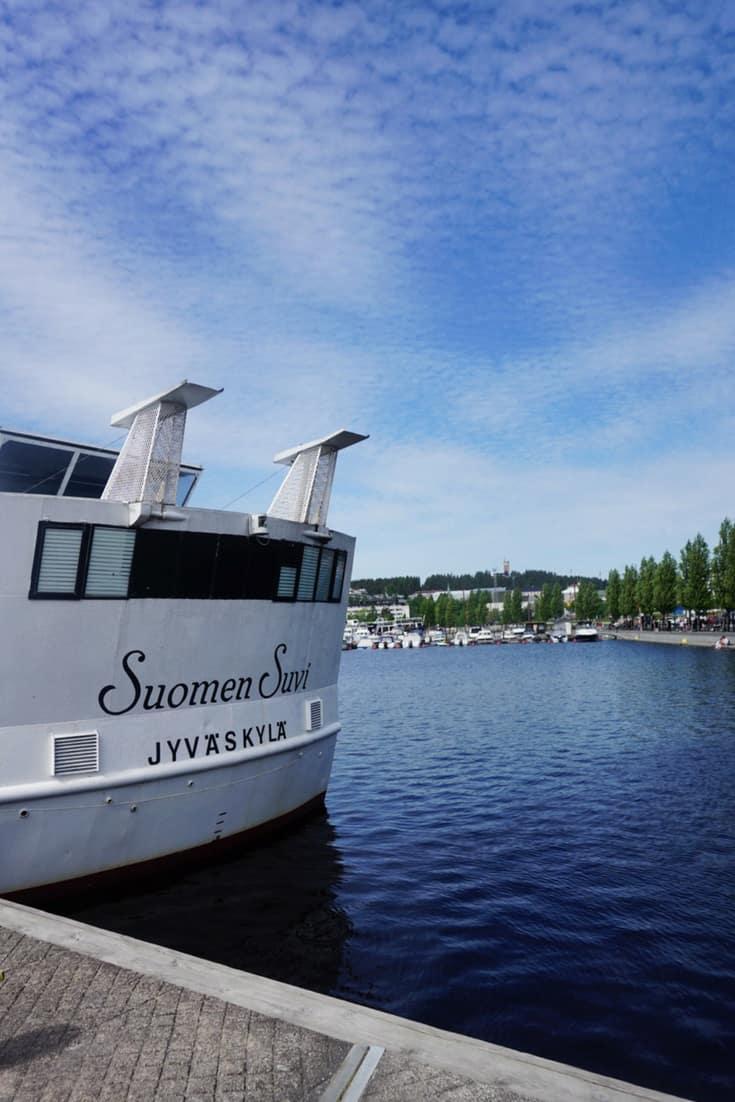 Jyväskylä City Center
Jyväskylä city center is hilly. It's uphill from the shopping centers of the city to the university.
That's why things are referred to be uptown (in Finnish: yläkaupunki) or downtown (in Finnish: alakaupunki) in Jyväskylä. A local knows that uptown is somewhere close to the university. Downtown means the more commercial pedestrian district.
Explore the center just walking criss-cross. The heart of the downtown is the Compass-square. We Finns are literal, so yes, there's a large compass on the street. That is a popular meeting point.
In downtown, you'll see a yellow Jugend building with the Finnish words "Jyväskylän Lyseon Lukio." That's the oldest Finnish language grammar school in the world ('in Finland' doesn't sound dramatic enough). Its pupils include Alvar Aalto and, grhmm, me.
Miriam's at downtown, packed with locals, has mouth-watering lunch salads.
When you start your journey uphill towards university, you'll pass the red-bricked Jyväskylä Town Church. The church park is a local's hang out place on warm summer days.
Harjun Paperi is a sweet card & paper shop since 1954. Many citizens come to find the perfect card for any occasion here.
Toivola Old Courtyard is a collection of colorful wooden houses with cute artisan shops and cafes.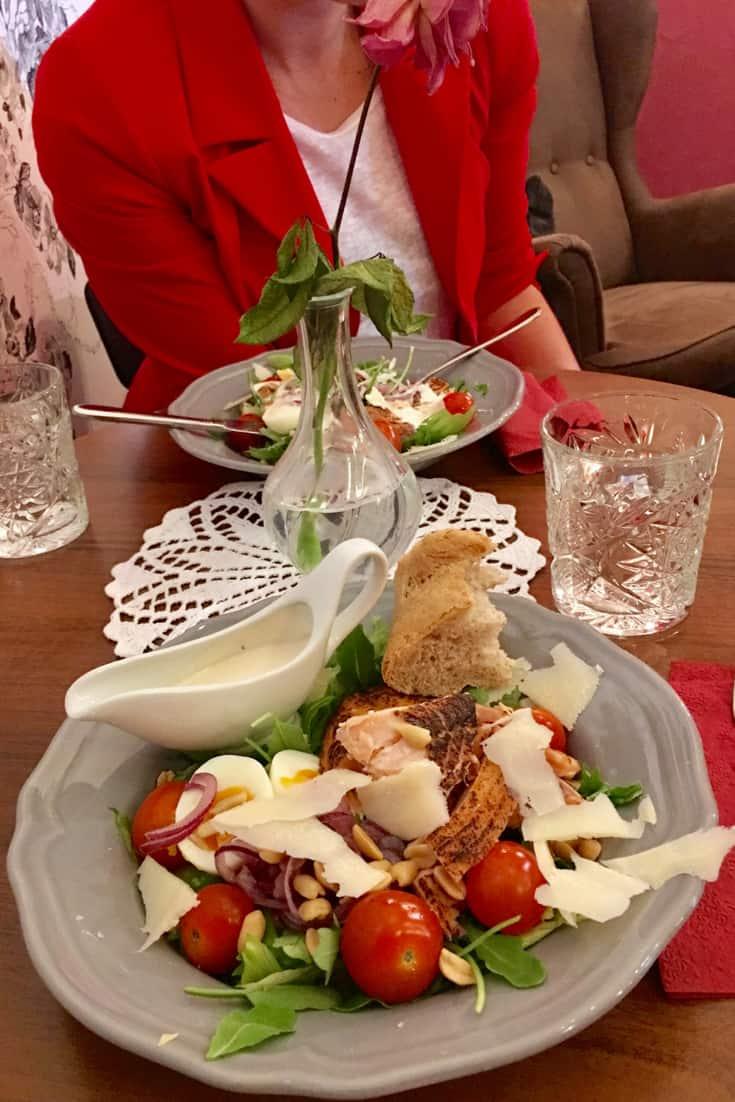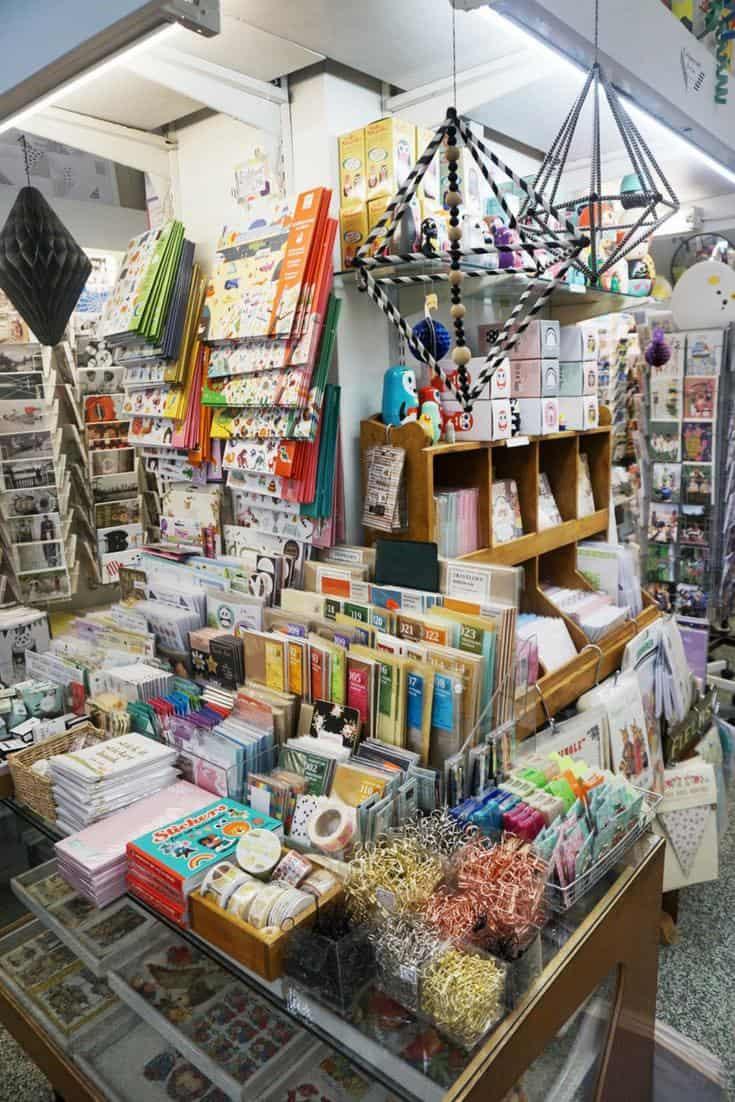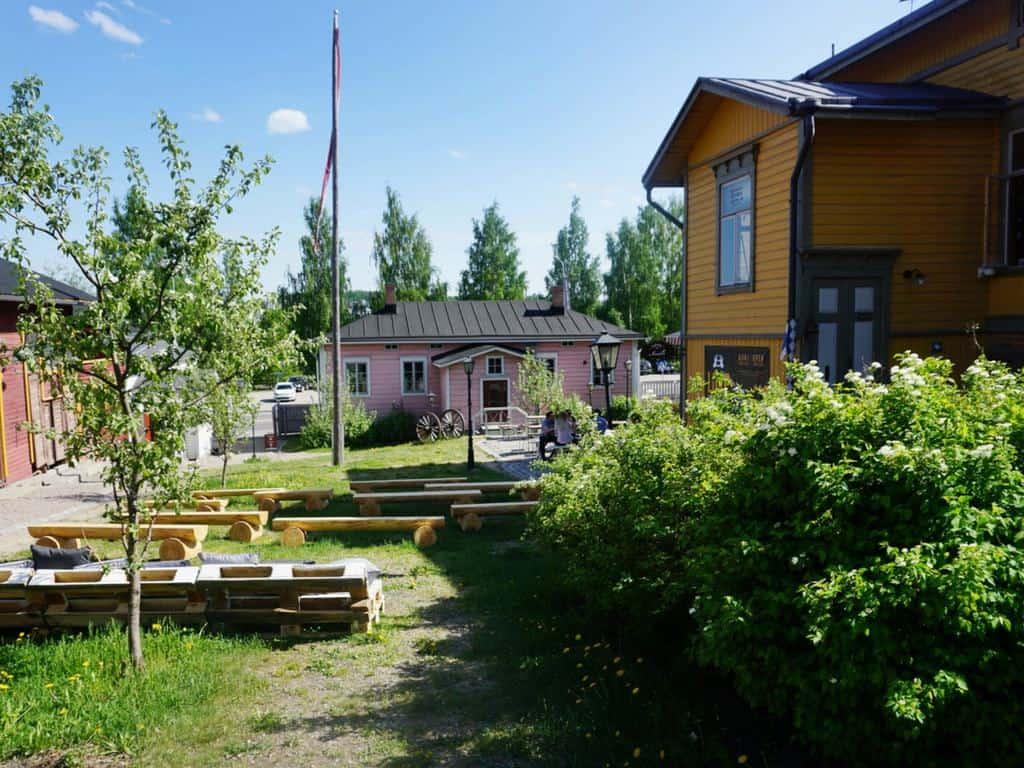 Continue walking Kauppakatu, and you'll come across the bars Sohwi and Vakiopaine. They are legendary pub-like places to meet new people and enjoy the night.
Uptown, The Local Culture Hostel is a brand new boutique hostel in an old crown granary built in 1851. The Local Culture lives up to its name and tells stories about Jyväskylä and Finland thus inviting the traveler to explore the Finnish lifestyle.
The two young owners are keen travelers and drew inspiration out of their hostel experiences to create the perfect hostel stay.  
The practical details include firm beds, quality beddings, a shelf over the bed for small things and a wall plug next to it. The hostel also has private bedrooms for couples.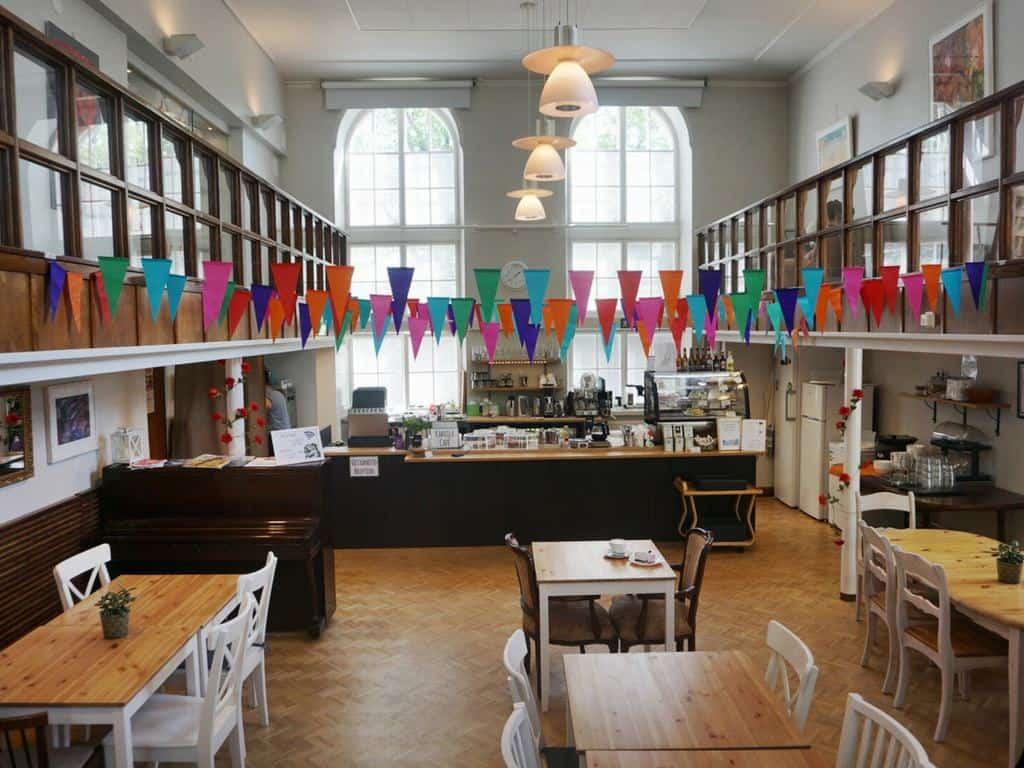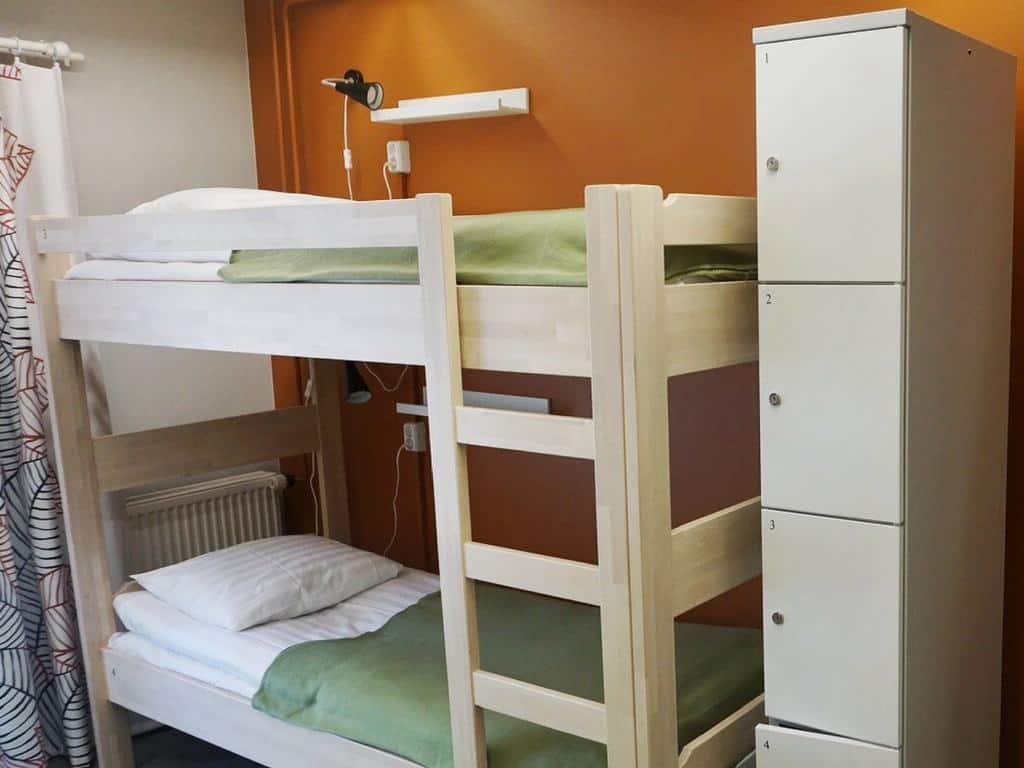 You'll find the Alvar Aalto Museum in the university area. It's like a Finn; seems reserved outside, but is utterly charming inside.
The ground floor of the museum has a wonderful cafe & lunch place, called Alvar, and a museum shop. Naturally, everything exudes Aalto. If you don't have time for a museum tour, pop in for a mini visit.  
In fact, the ceramic cream interior got me dreaming of an unnecessary kitchen do-over (sorry hubby…). It would be my go-to place on a rainy afternoon to read a book or distance work if I still lived in the city!
Teeleidi Tea Room is just a short stroll away from Aalto museum. The "Alvar Aallon katu"-street is the prettiest in the center, offering pretty views to private gardens and homes.
Teeleidi is in an astonishing wooden palace by Lars Sonck. His other works include President's Summer Residence (in Finnish: Kultaranta) and famous churches in Helsinki, Turku, and Tampere.
The scones at Teeleidi are divine. My tea tastes of strawberries and cream. I'm in heaven.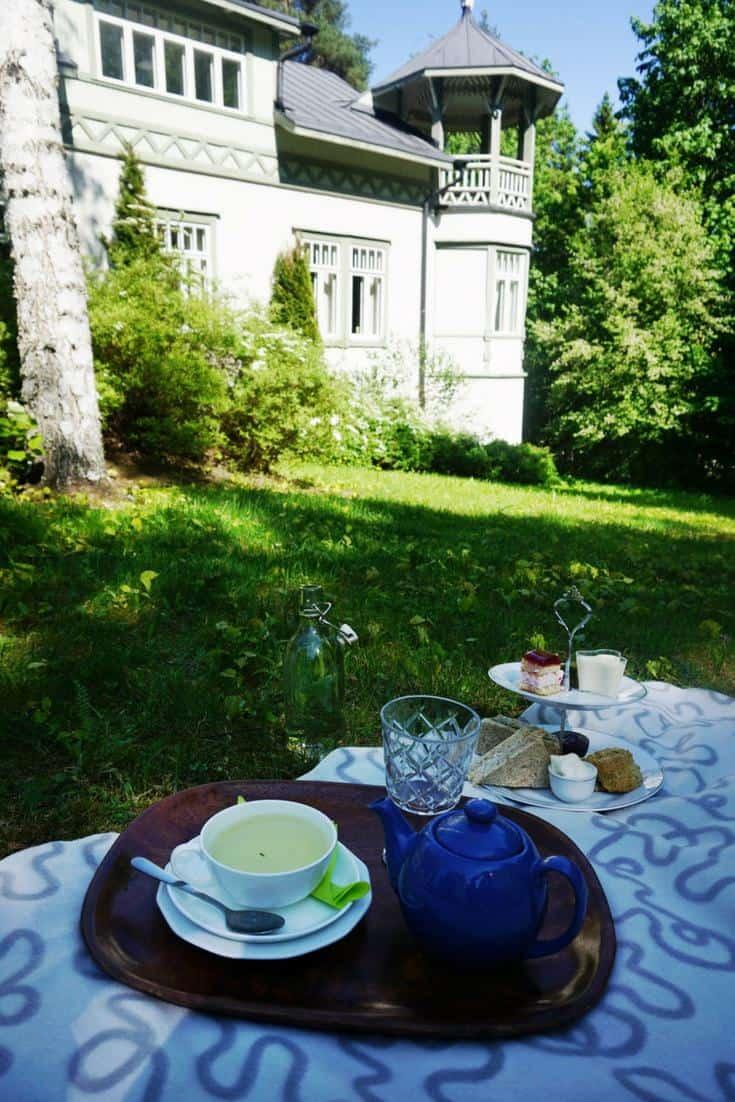 Säynätsalo Area
I love admiring the architecture. On a city holiday, it's one of my favorite pleasures (other delights include eating breakfast, lunch, a mandatory coffee break, and dining). 
Säynätsalo Town Hall is certainly worth the 25-minute ride from the center. It's one of the key buildings of Alvar Aalto.
The buses 16, 16M and 21 run from Jyväskylä city center to Säynätsalo every half an hour. 
Aalto designed the Town Hall as a multi-function building, and it is that today too! It combines an inspiring researchers' residence, a unique travelers' lodge, and a mouth-watering catering into a cool Aalto experience. The cafe for day visitors opens in August 2018.
Yes, you read correctly, you can sleep here too! The simple Aalto-themed bedrooms and apartments offer a design lover's dream staycation in this building.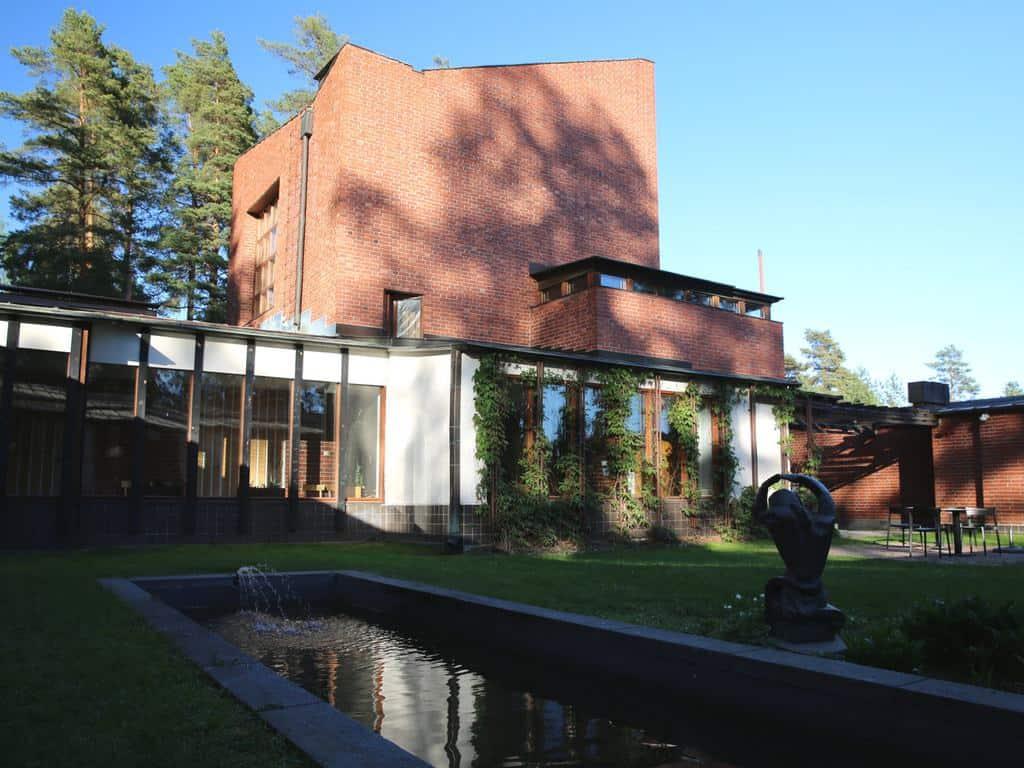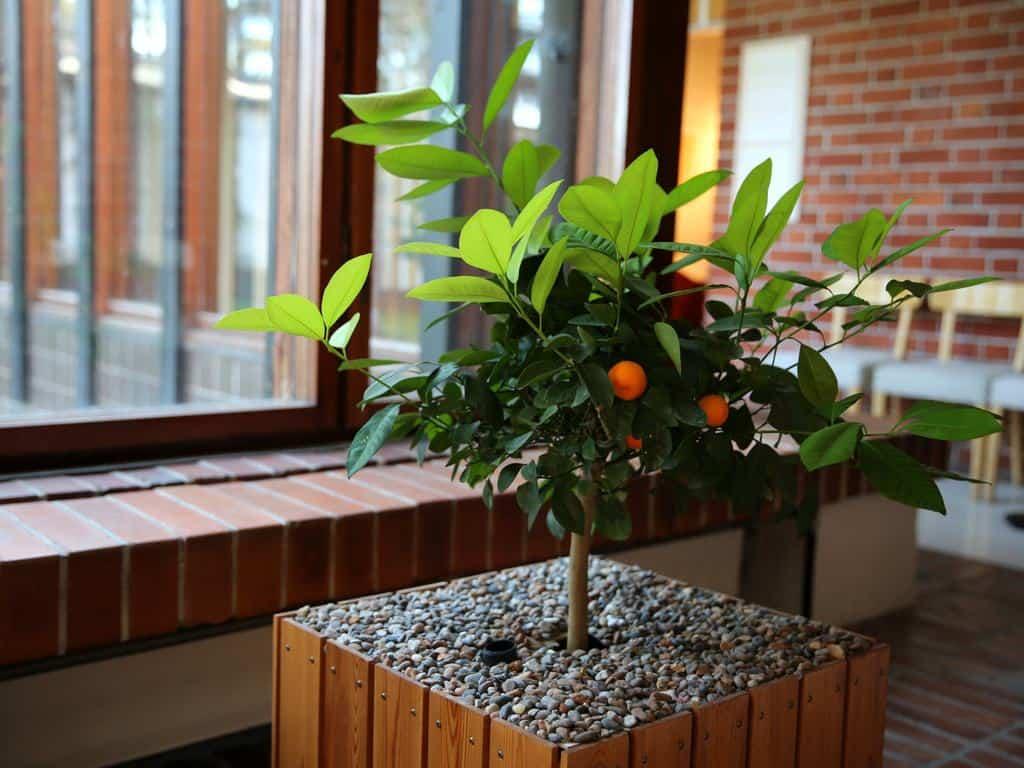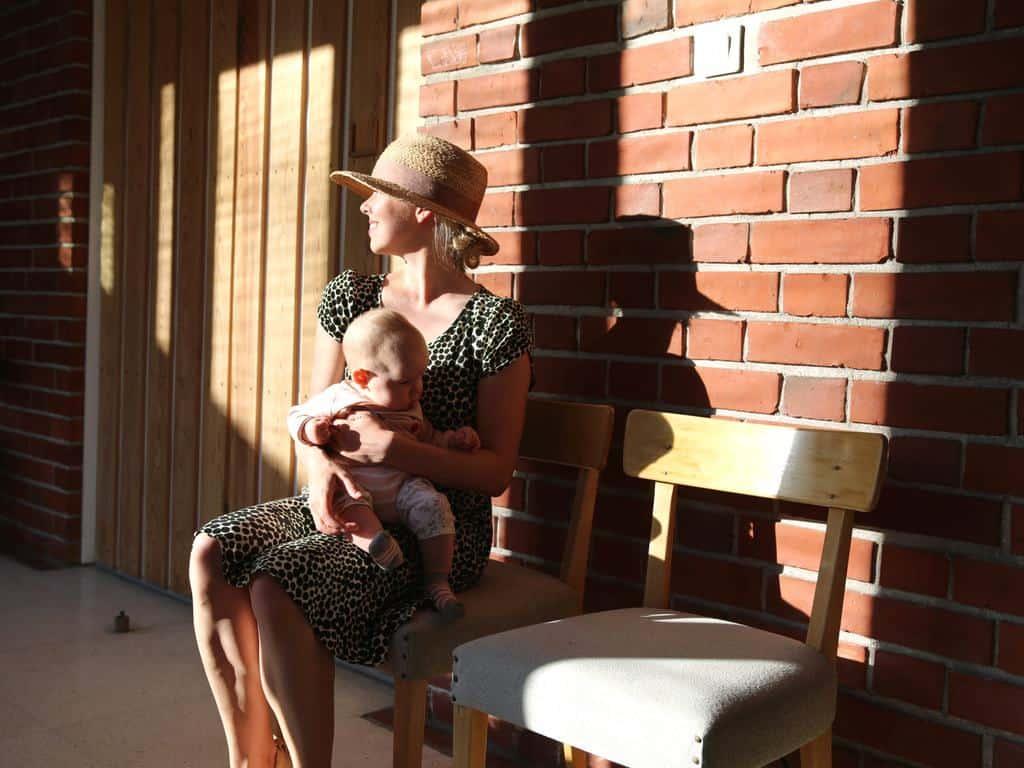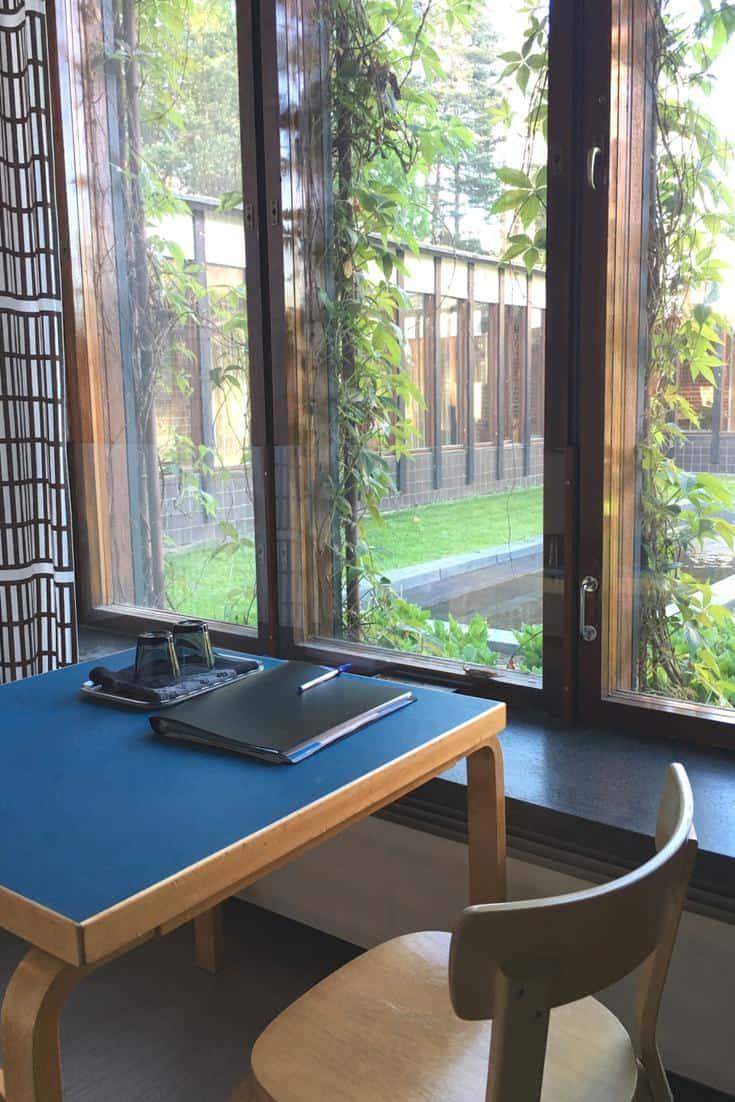 Transport Options to Jyväskylä
Jyväskylä is easy to reach. It is a major city and has excellent bus, train and flight connections.
There are daily flights from Helsinki to Jyväskylä airport which is 25 minutes from the Jyväskylä city center.
The bus from Helsinki to Jyväskylä takes around 3,5 hours to 4 hours. It is the cheapest option, often less than 20 euros per ticket.
The train from Helsinki to Jyväskylä takes roughly the same time. The ticket price is around 40 euros.
The bus and train arrive and depart right at the city center in both cities, so they are very convenient. By car, it is a three hours drive from Helsinki.
And finally, the question you have been wondering the whole post. How on earth should you pronounce 'Jyväskylä'?
I know, the name looks like a Finnish lake monster. Fear not, here's how to say it like a local.
Are you going to visit Jyväskylä? Is there something else you would like to know about this Finnish Lakeland pearl? Let me know and comment below!
Looking for more city destinations in Finland? Check these other posts:
Did you find this post informative? Save it for later on Pinterest!