*Please note that this post has affiliate links. If you buy through my links, at no additional cost to you, I may earn a small commission, which helps the upkeep of this blog. Thank you in advance!
Whenever I'm writing a city guide, I always try to find a simple definition that captures the city. With Lahti, my hometown, the words came naturally.
The rugged essence of Lahti is, at the same time, unapologetic and modest.
Does that sound kind of, ermm…, very Finnish to you? It should.
I think Lahti nails a bunch of key traits of Finnishness. Thus, visiting Lahti is the perfect opportunity to see how those traits play in their natural habitat.
I hope I just made you even more curious about Lahti!
As a local, I'm beyond excited to give you a tour and recommend my favorites in town.
Psst… Follow me on Instagram and get more Finland into your daily life immediately!
Näytä tämä julkaisu Instagramissa.
Local's Introduction to Lahti
Lahti has so many things going for it.
First of all, the area is the breadbasket of Finland.
When you are driving here in the summertime, you'll definitely notice the soft waves of golden fields surrounded by sparkling rippled lakes and deep green forests.
If you are wondering why I got so sentimental here, yes, I spent my childhood in the middle of those fields. There were cows, too.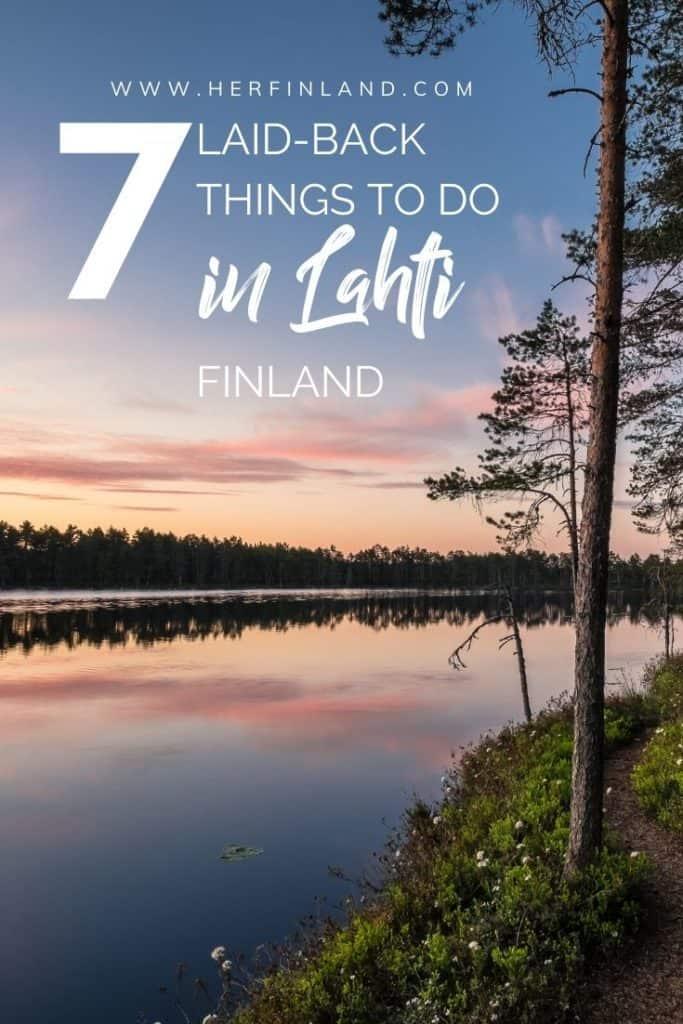 But before I get sidetracked, back to Lahti.
Lahti is sometimes called the Chicago of Finland. The nickname originates from the fact that back in the day Lahti was a major hub for wood and meat industry (like Chicago in the US).
This industrial city of some 100 000 inhabitants is filled with rugged concrete and red-bricked architecture which reminds a bit of Berlin.
On the other hand, a 20-minute walk from the city center, we have an incredible ski & sports stadium with forest trails, which we locals use all the time. Yup! A forest and stadium combined. It is magic.
Annually, Lahti hosts many skiing competitions and also, the Ironman competition in the summer.
Lahti won the European Green Capital Award for 2021. I'm super proud of all the sustainable initiatives we have going on in this city.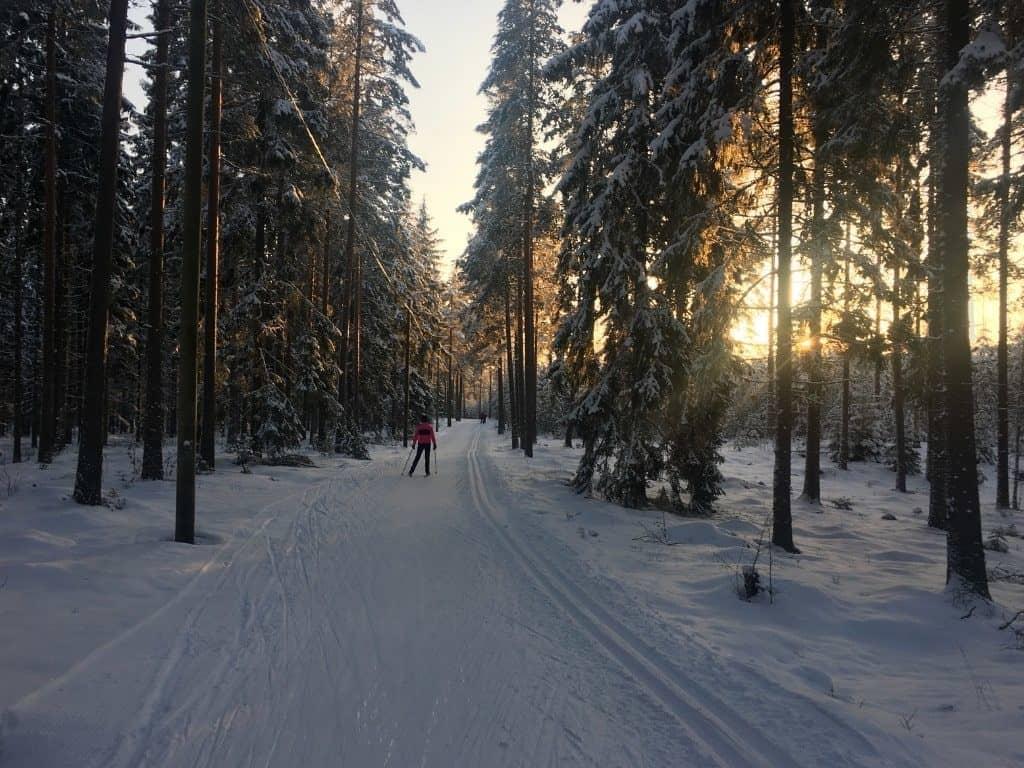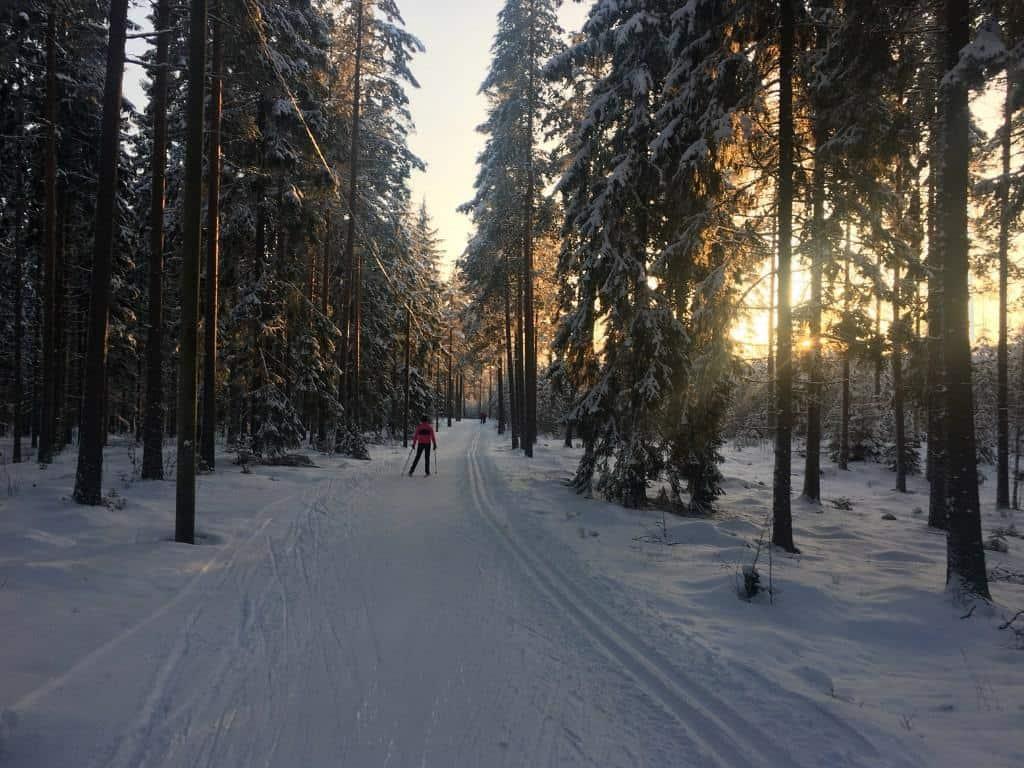 The forest tracks of Ski Stadium in Lahti
One peculiarity of Lahti is that it was one of the leading locations where rap culture started building up in Finland. Thus, not surprisingly, many of the famous Finnish rappers are from here.
Lahti people are hard-working, modest and punctual. This area is known for its' slow people. In Finnish, they are called "hitaat hämäläiset" which translates literally as "slow people from Häme-area".
The stereotype is that people here think long and hard before they say or do anything. In the end, they might come into a conclusion of not saying or doing anything at all.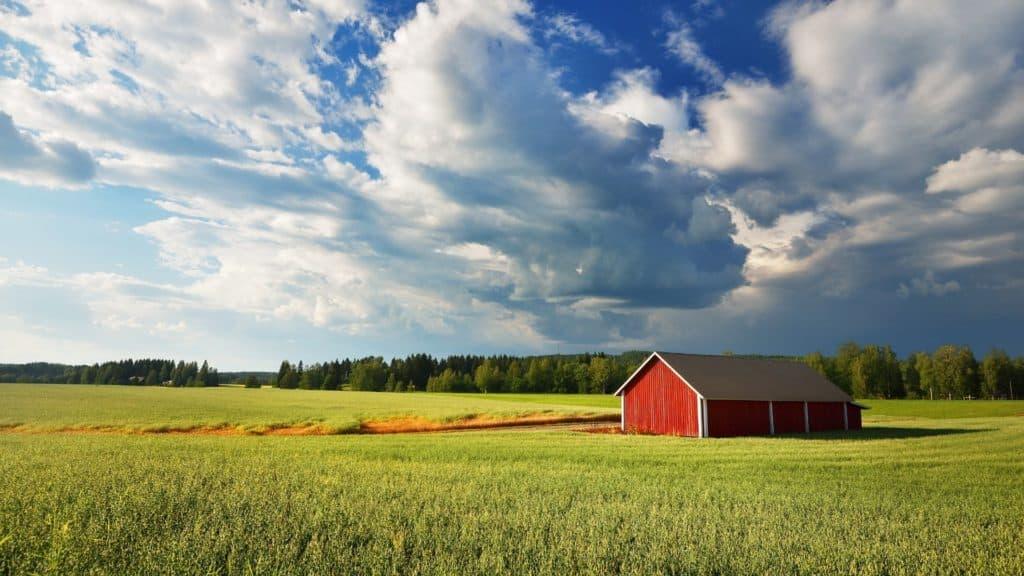 There's a lot of beautiful countryside in Lahti area.
Where is Lahti?
Lahti is situated only one hour away from Helsinki, making it a great day trip destination from Helsinki.
You don't need a car at any point as Lahti is conveniently accessible by train and bus.
I should know because I work commute to Helsinki. If you a see a blonde drooling while sleeping on the train, it's probably me.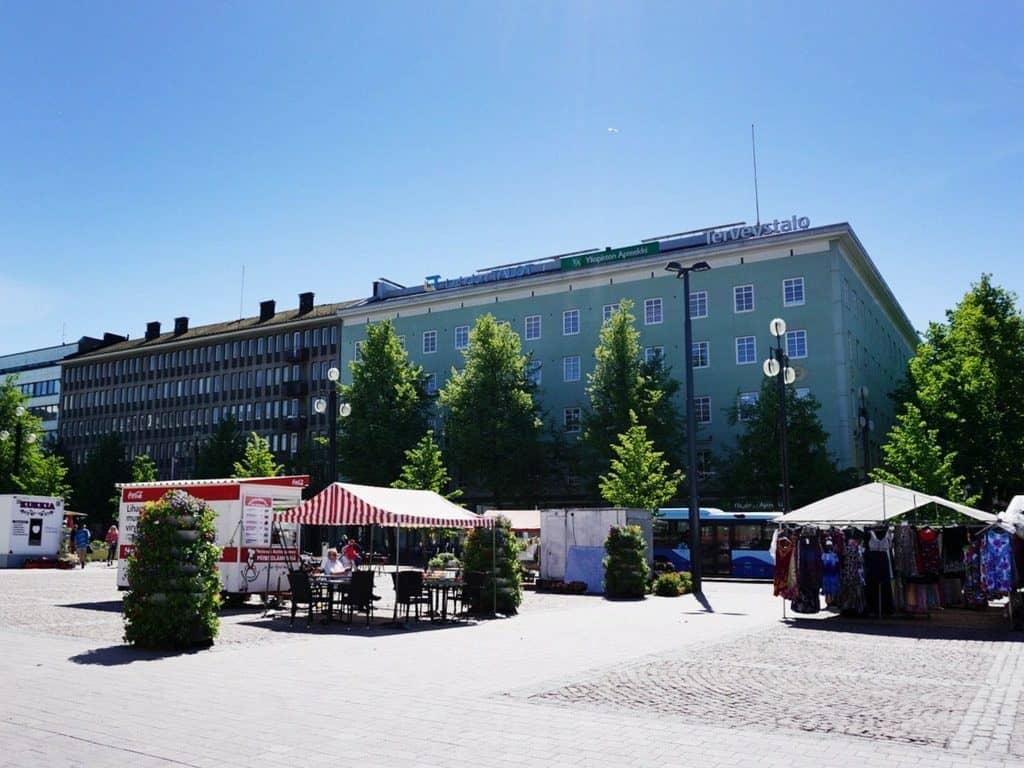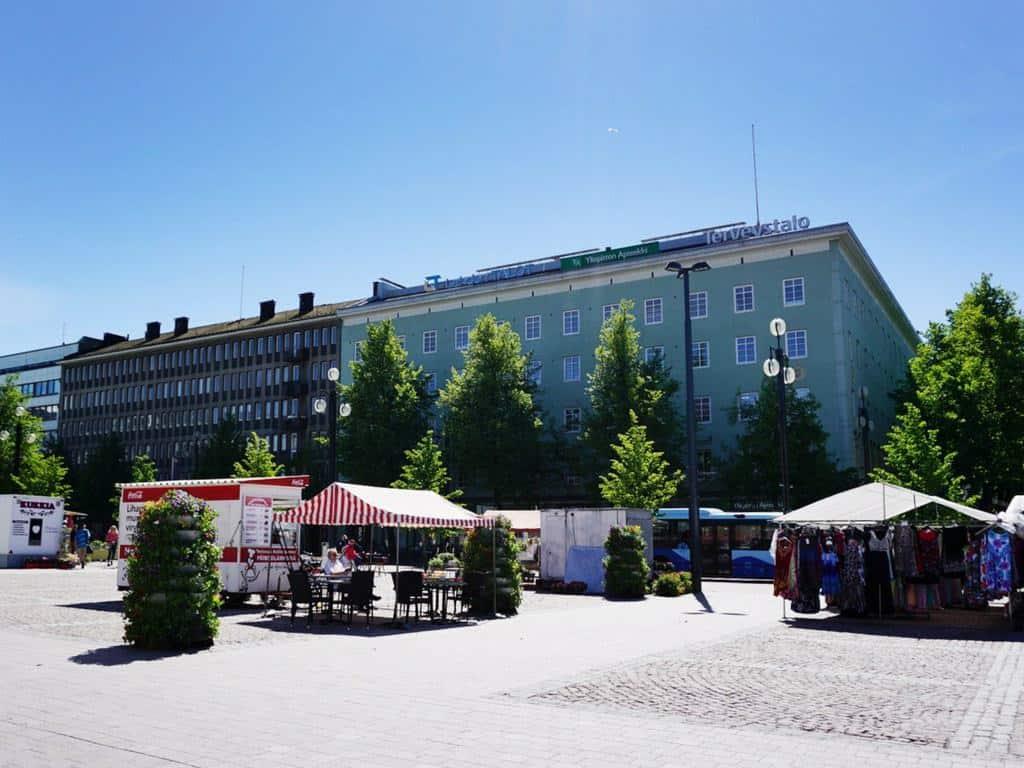 The market square of Lahti.
If you are wondering how to book a train or bus in Finland, check my tips here! The Lahti train & bus station is a five-minute walk away from the city center.
Seven Laid-back Things to Do in Lahti
Lahti is a relaxed city destination where you can just focus on being you and enjoying your visit.
I love cities like that. In my case, that means stuffing my face with delicious food and checking a couple of cool, unique places that make the place special. Awesome.
Here are my recommendations on THE things to do in Lahti.
Eat your way through Lahti
If you love food as much as I and can't wait, scroll to the next chapter, read it and come back here to read the rest of this list (psst… I do have some lovely tips about drinks here).
Taste Lahti beers
Beer and Lahti go hand in hand.
Hartwall, a Finnish brewery has a factory here and they make "Lahden Erikois" beers with seasonal flavors. The Lahti beer brand was created already in 1930! You can find these beers in many places around Lahti.
Lahti has also another local drink maker, Teerenpeli, which has a plethora of different local drinks for you to try, including special berry beers. Their bar in the city center is a popular spot for us locals.
Try local whiskey
In Lahti, you can try Finnish whiskey made here, right at the city center.
In fact, Taivaanranta is the only distillery in the world that happens to be in the basement of an apartment building.
Book your hour-long guided tour to get to know the distillery and how the whiskey manufacturing works.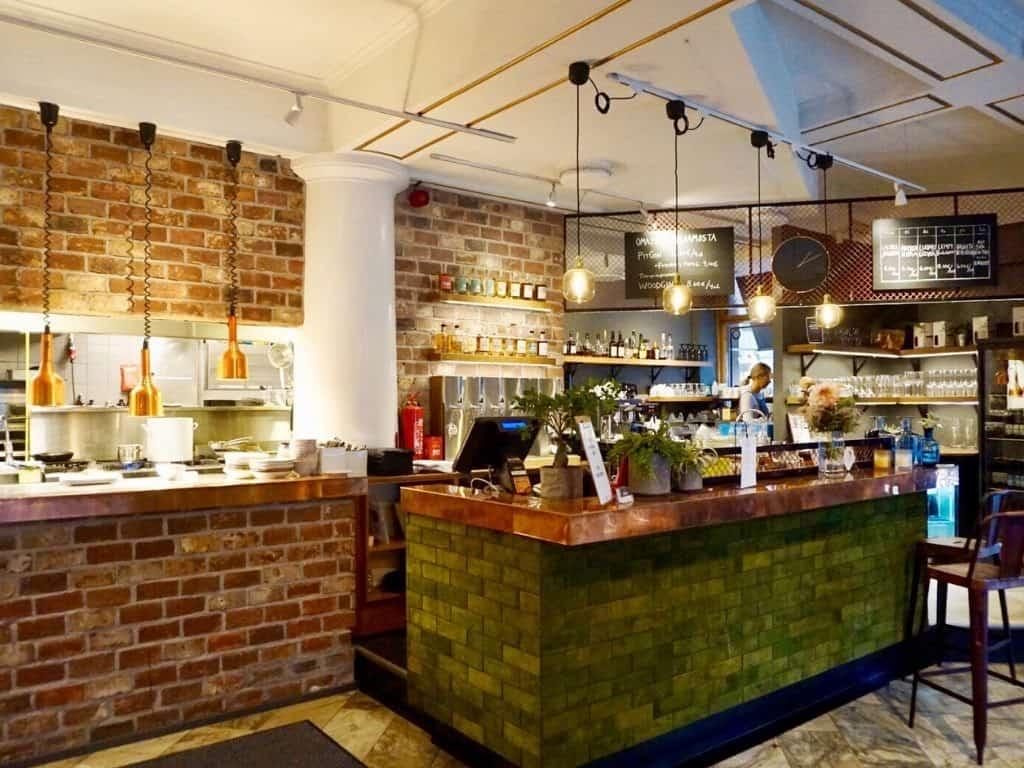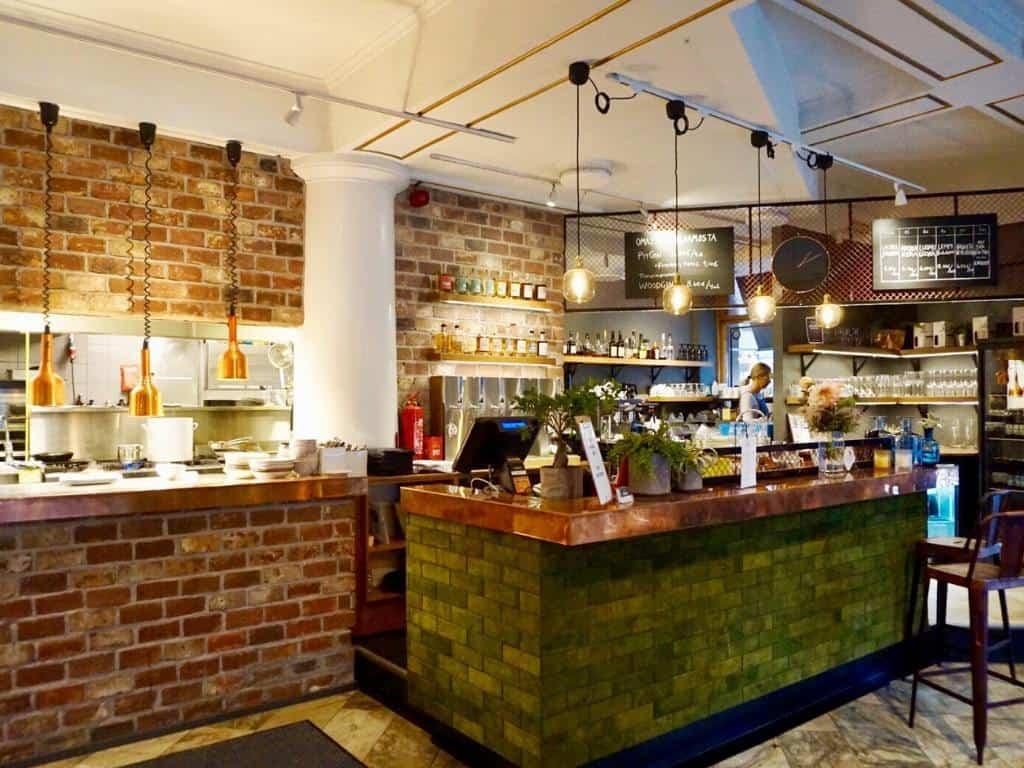 The wonderful Taivaanranta Grill and Distillery.
Admire cool architecture
Sibelius Hall is a concert hall at the Lahti harbor. The mix of wood and old mill house structure makes your jaw drop.
The acoustics of the hall are praised by world-class performers, so If you are into music, a concert is a fantastic idea!
Another building worth your time is the Church of the Cross by Alvar Aalto. In Finnish, this church is called Ristinkirkko. The interior is unbelievably serene and the dialogue with nature is beautiful.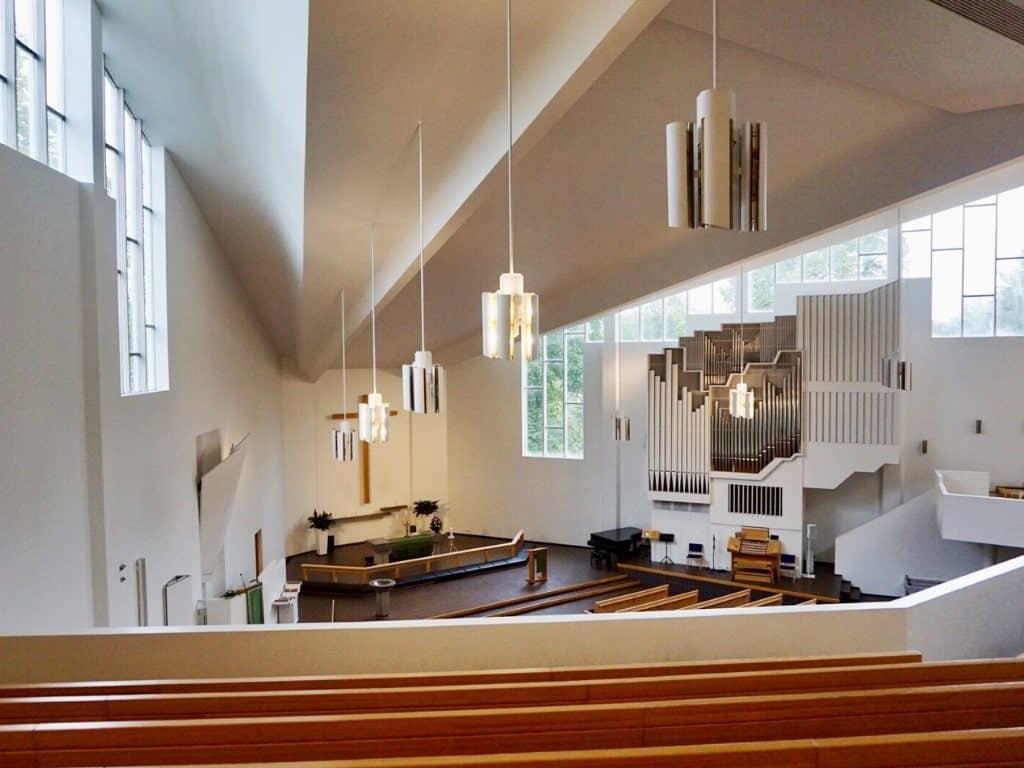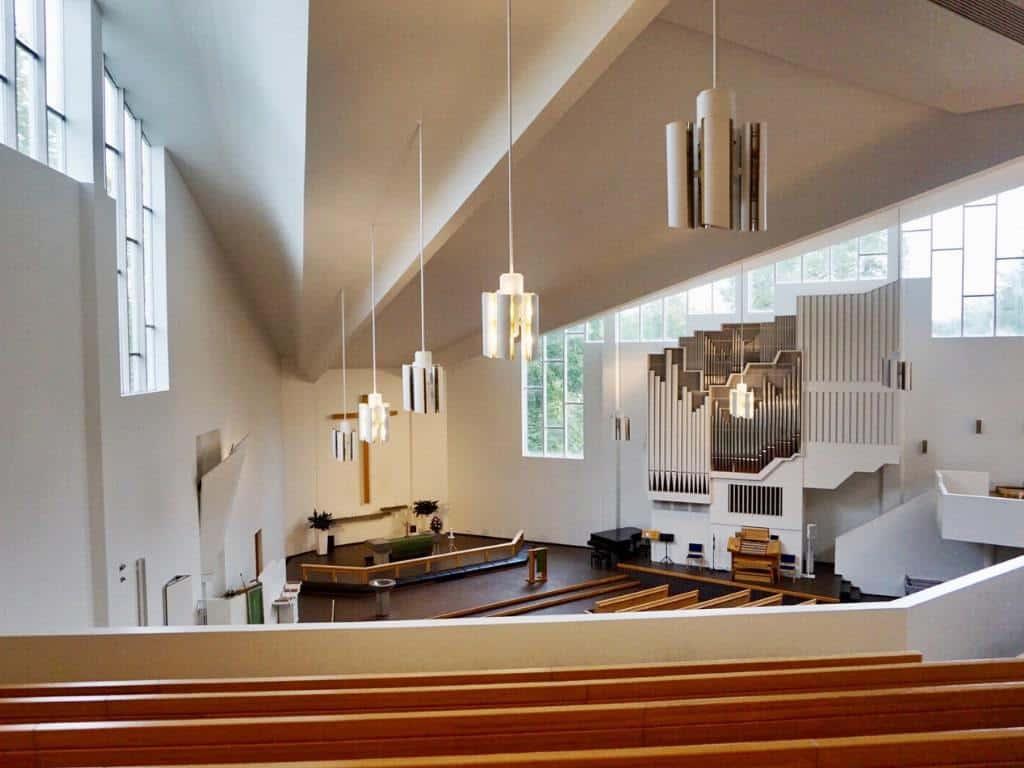 The stunning Ristinkirkko church by Alvar Aalto.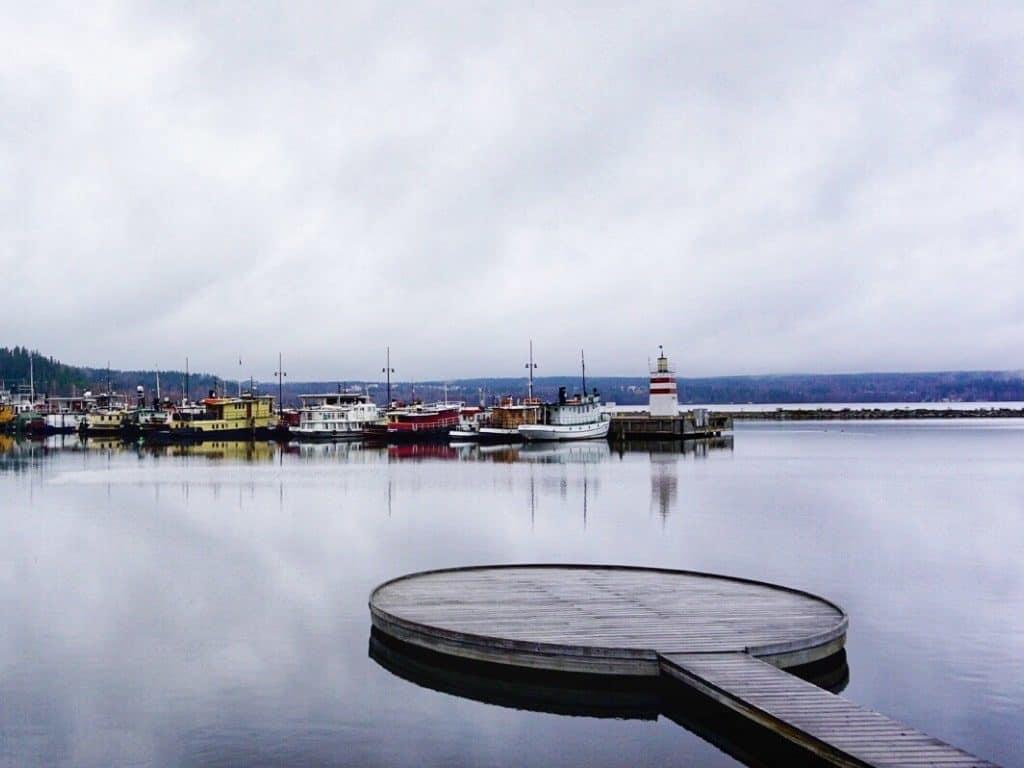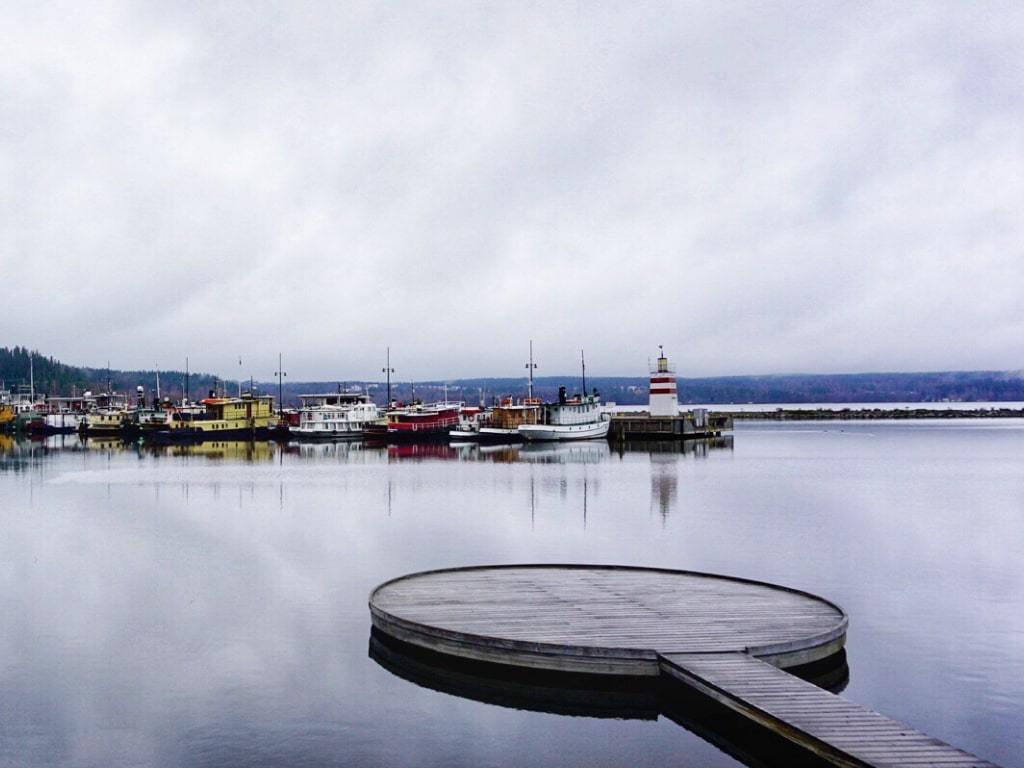 Lahti harbor in the autumn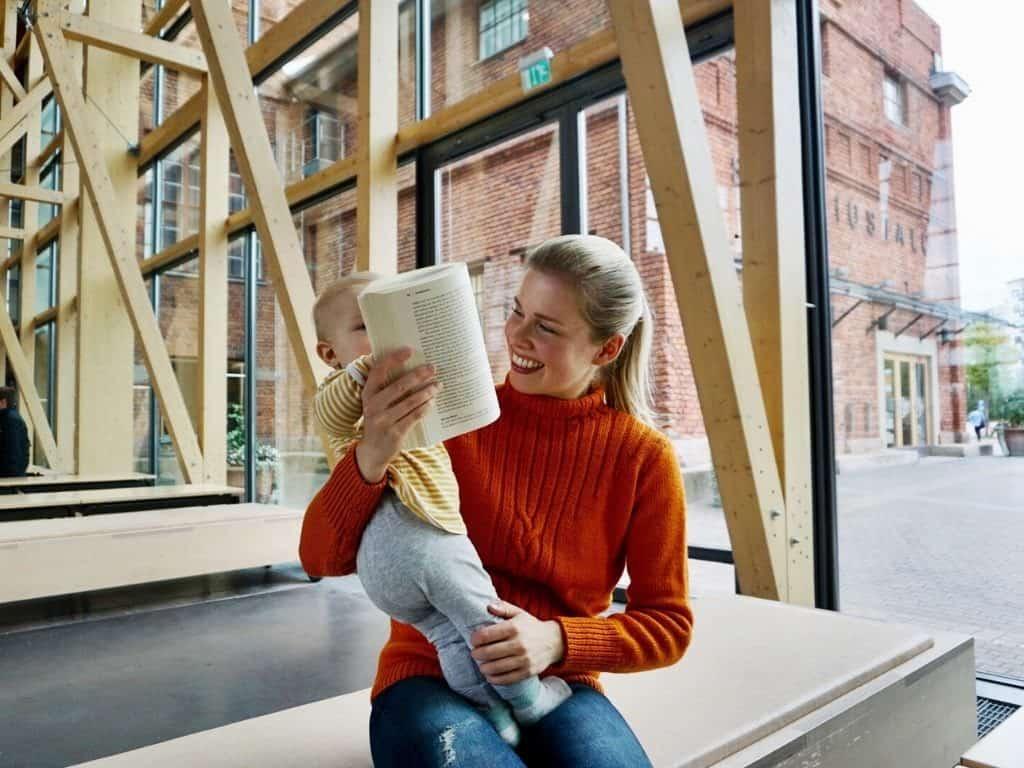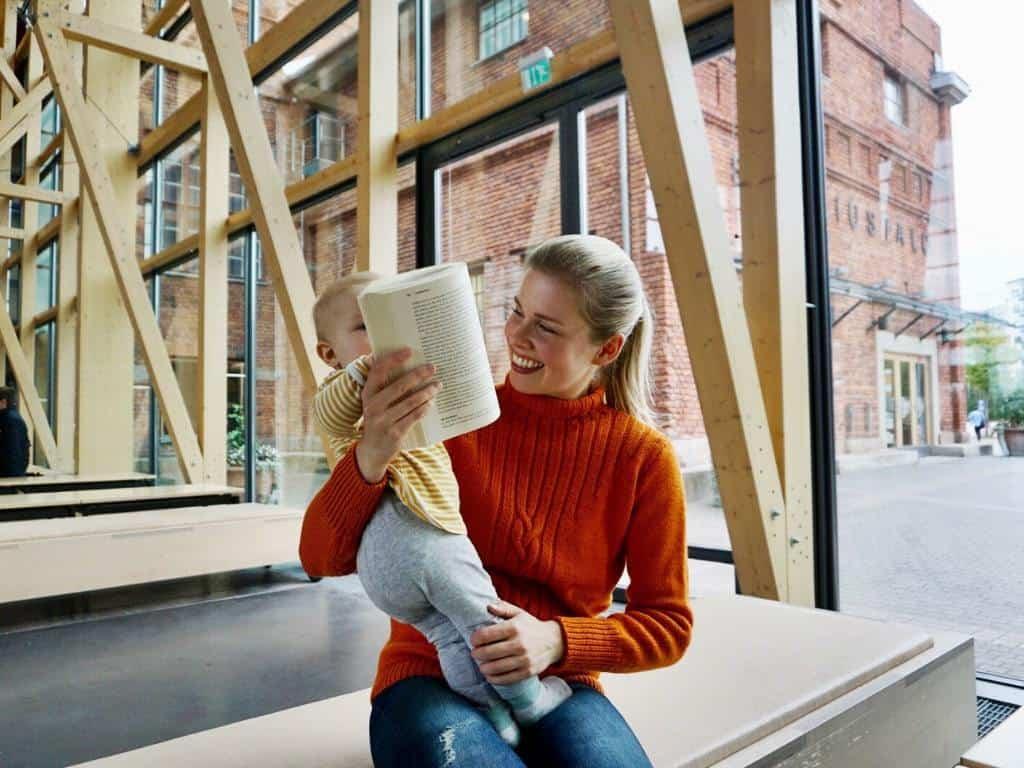 The grand Sibelius hall is loved by all ages.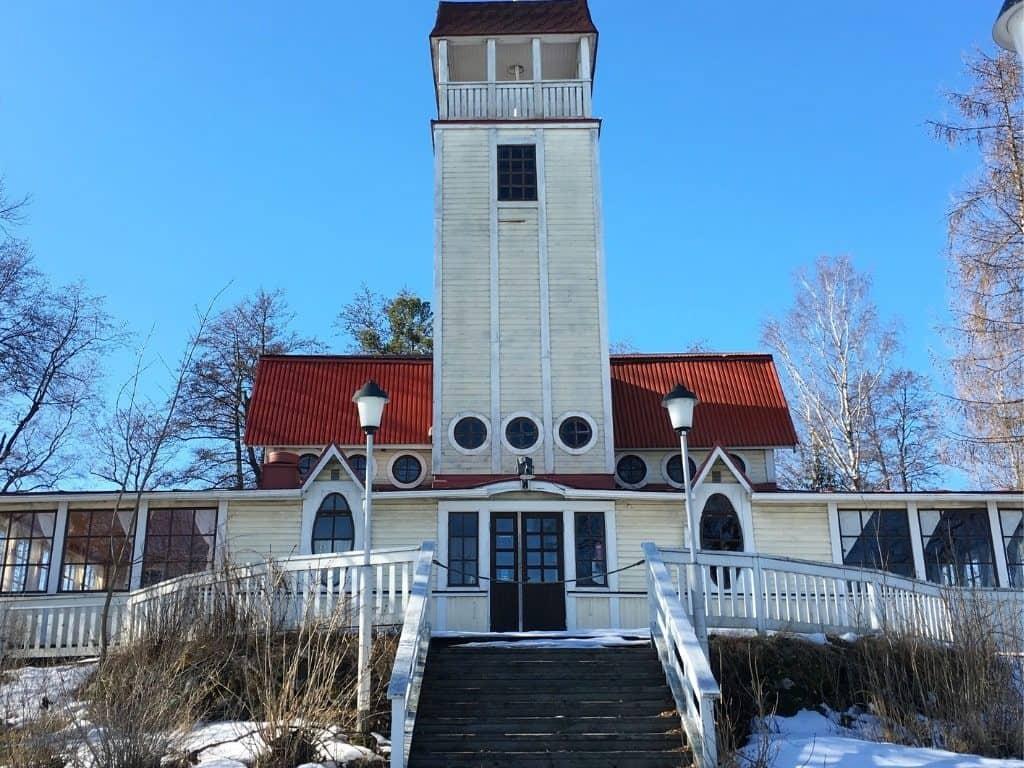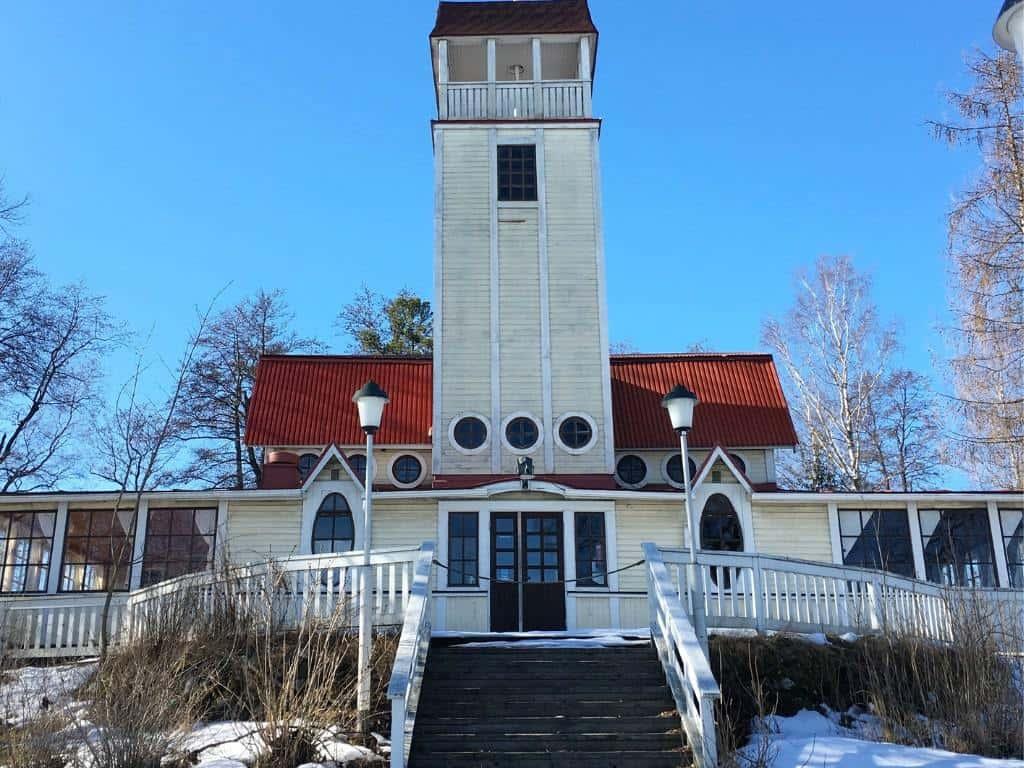 There are beautiful buildings on Vesijärvi shores, like the Myllysaari pavillion.
Get carried away with the cute gift ideas
Who does shopping on their travels these days? I don't, except if it's truly something unique.
Lahti doesn't let you down. Here are my tips for the cutest souvenirs!
The chic Petit Saint Louis store in the city center makes their own clothing line called "Support your local". It's known all around Finland and crystallizes hometown love.
The gallery Uusi Kipinä lies a bit uphill from the city center. Excitingly, this gallery is an artotheque displaying a colorful, all-size artwork by artists with Lahti-roots for immediate purchase (and lending).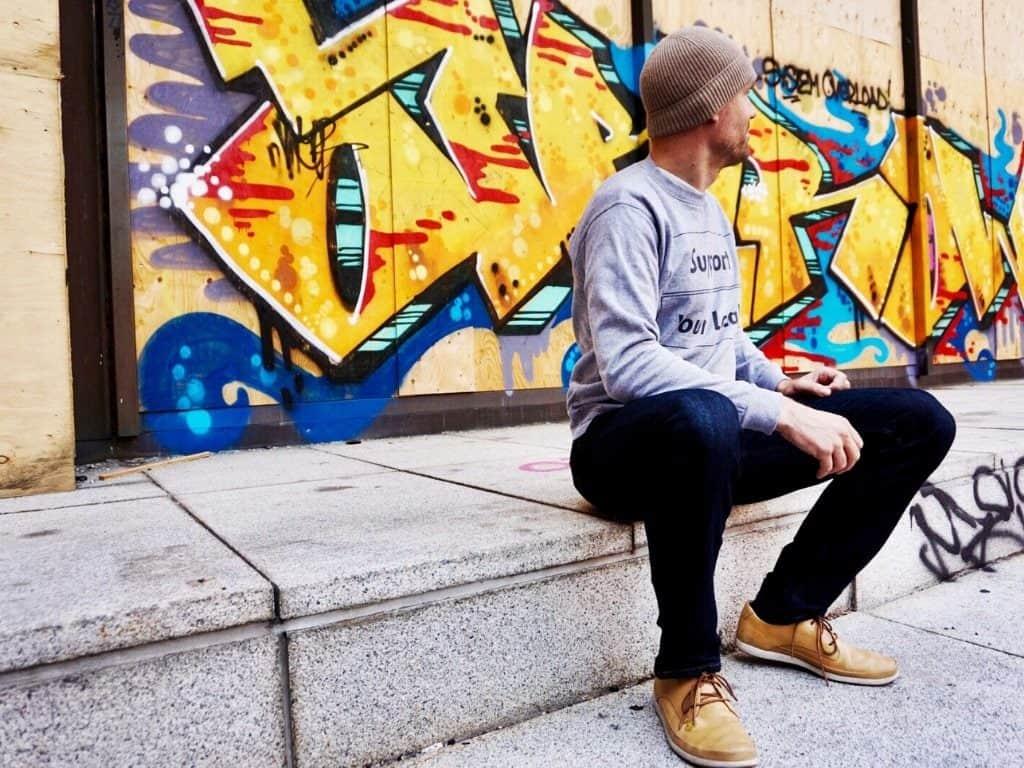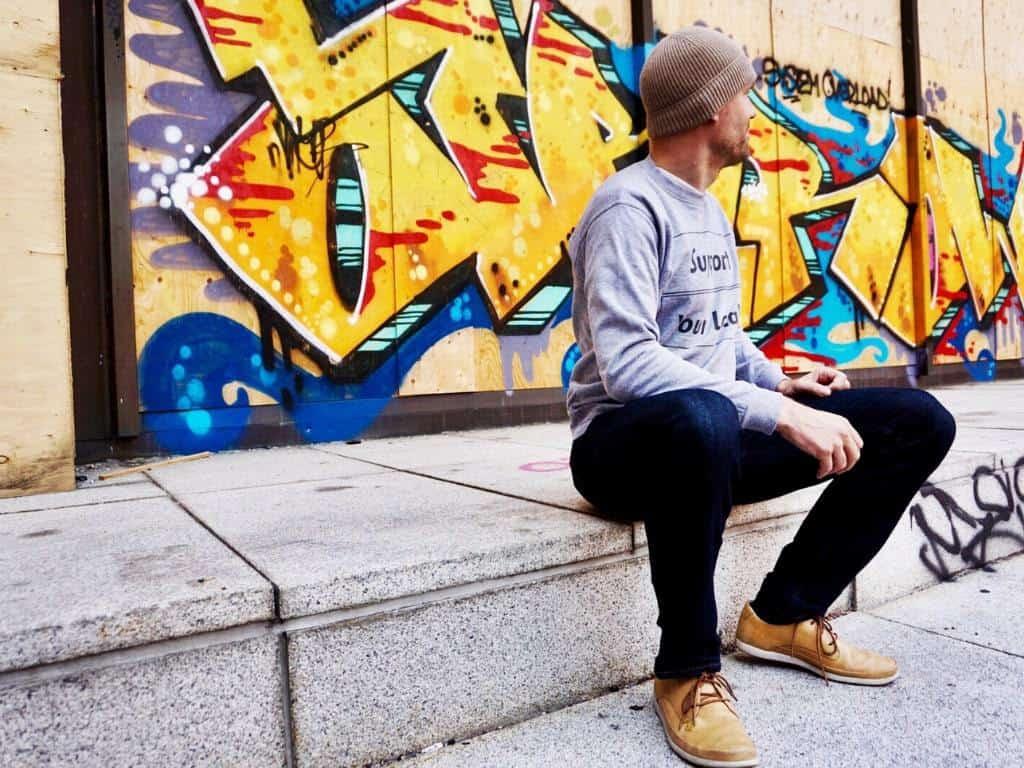 Support Your Local clothes are a famous Lahti thing.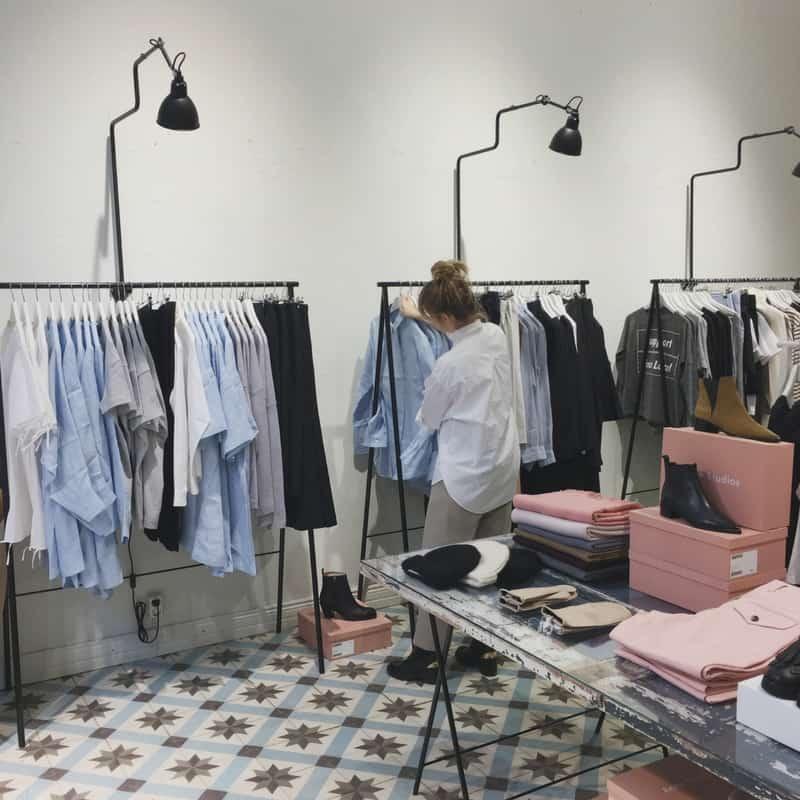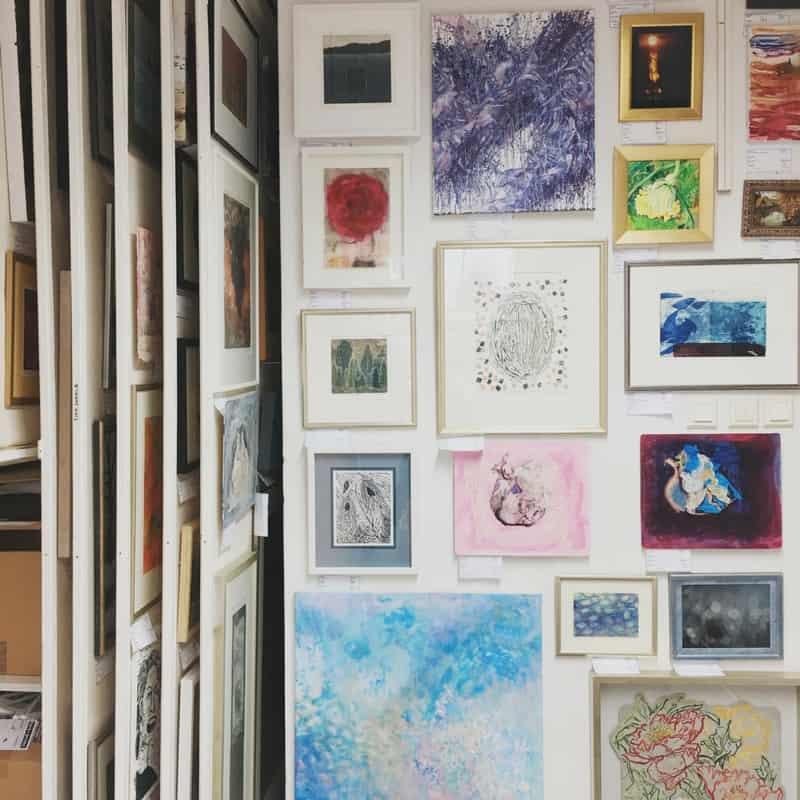 The gallery Uusi Kipinä.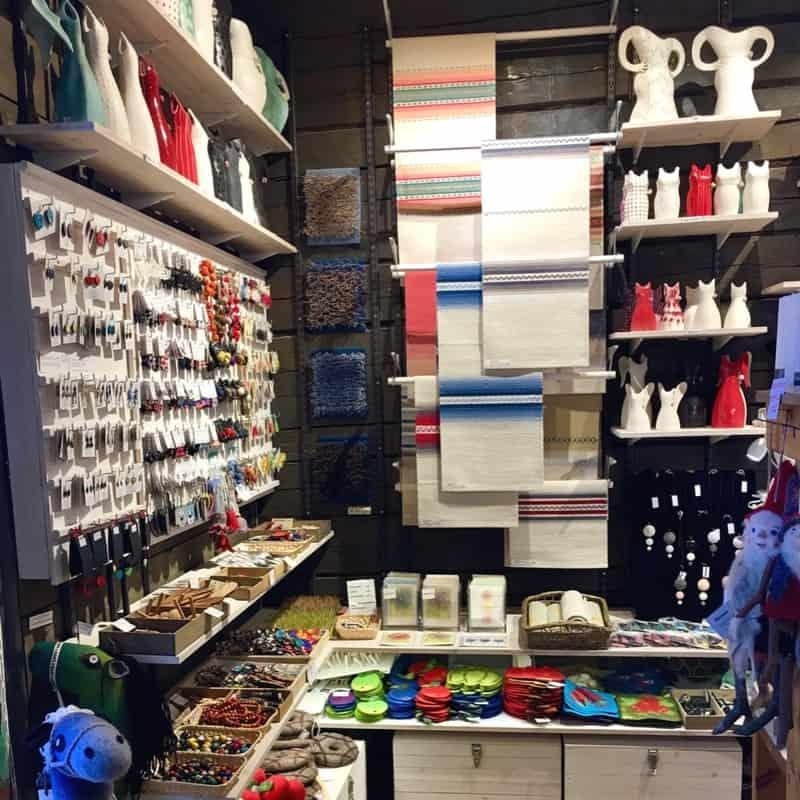 Ulpukka is full of Finnish and local crafts.
There's a cute little store in the harbor too: Ulpukka Handicraft Shop.
This adorable store is in the pretty yellow harbor building and has a huge variety of Finnish handicrafts from pottery to hand-made cards and jewelry.
Some of the products are even from the Lahti region. This is a lovely stop if you look for Lahti memorabilia!
FinNISH CONNECTION COLLECTION 🇫🇮
Finland-themed sweaters and accessories made-to-order. 🧡 Worldwide shipping.
Make your visit a sleep-over
I have recommended so much fun stuff that what if you just booked a hotel and stayed for two days in Lahti?
For the night, I warmly recommend Sokos Hotel Solo Seurahuone.
Rooms are modern, the staff is super helpful and the hotel serves my favorite breakfast in Finland.
The local fresh bread rolls, porridge bar, waffle station.. they have it all.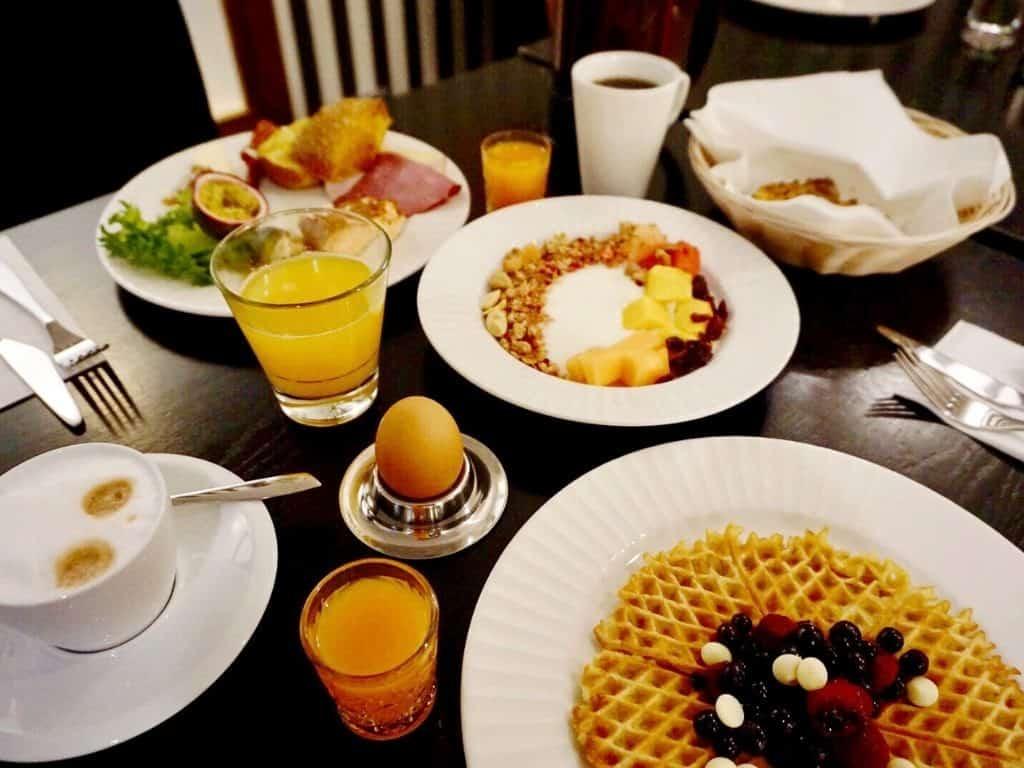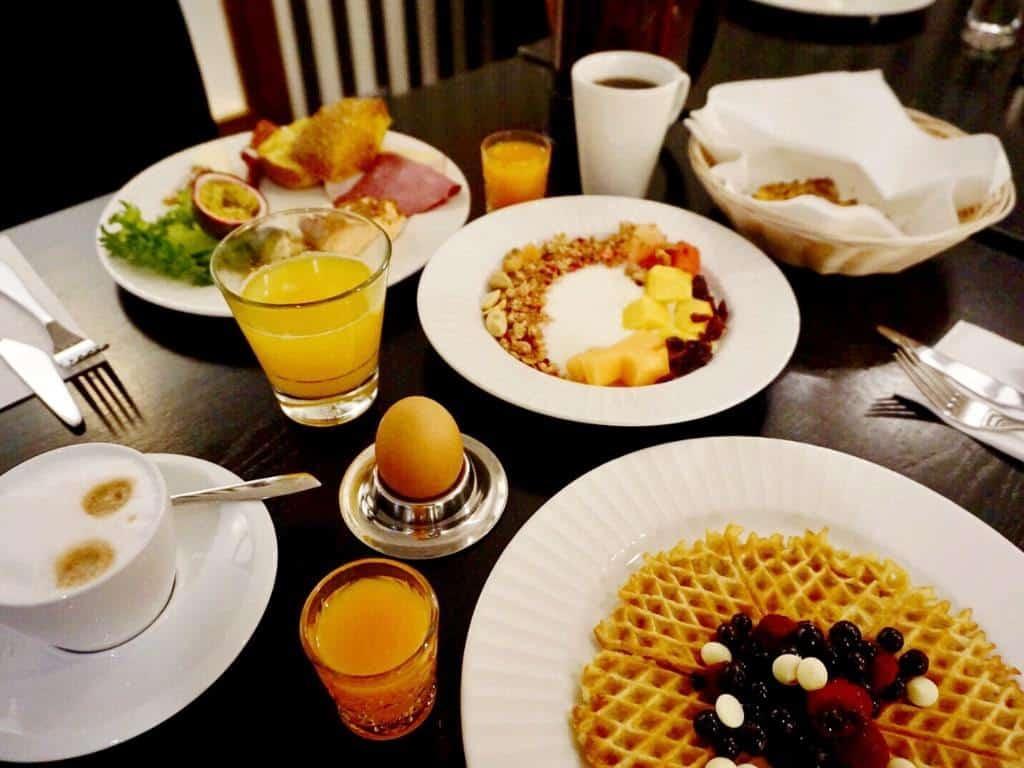 Wander in the enchanted nature of Lahti
Lahti is a dream for outdoorsy visitors!
In the winter, you can walk, skate or ski on the ice of Vesijärvi lake. The tracks start from the Lahti harbor. For your safety, double-check from the locals that it is ok to go on the ice, though.
Drive 30 minutes north to enjoy the relaxing atmosphere of Kumpeli Spa. This place is such a hidden gem!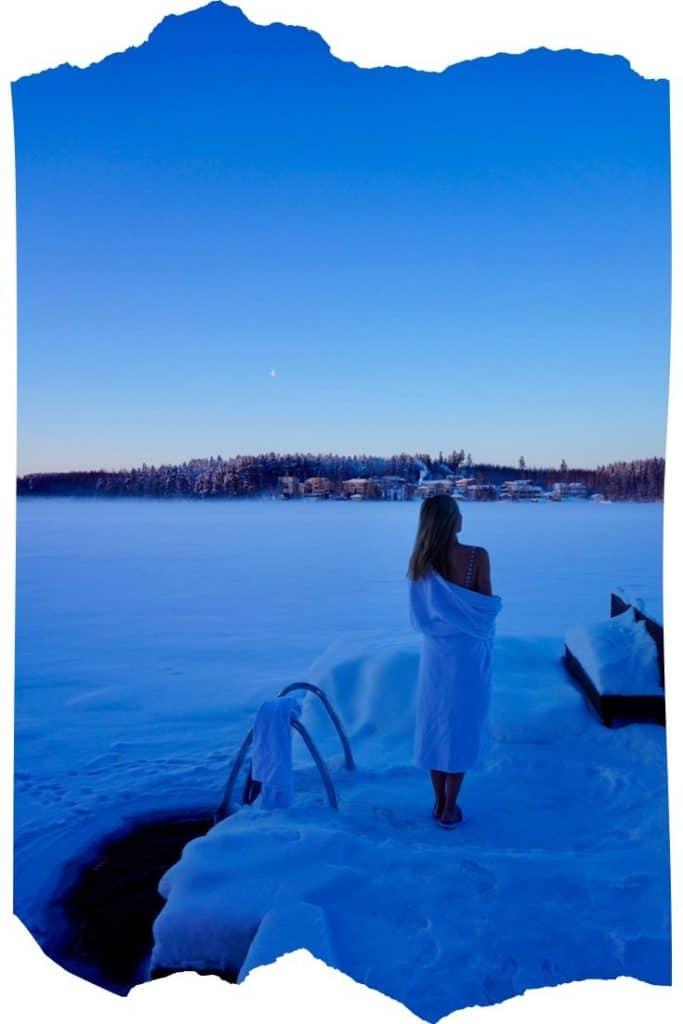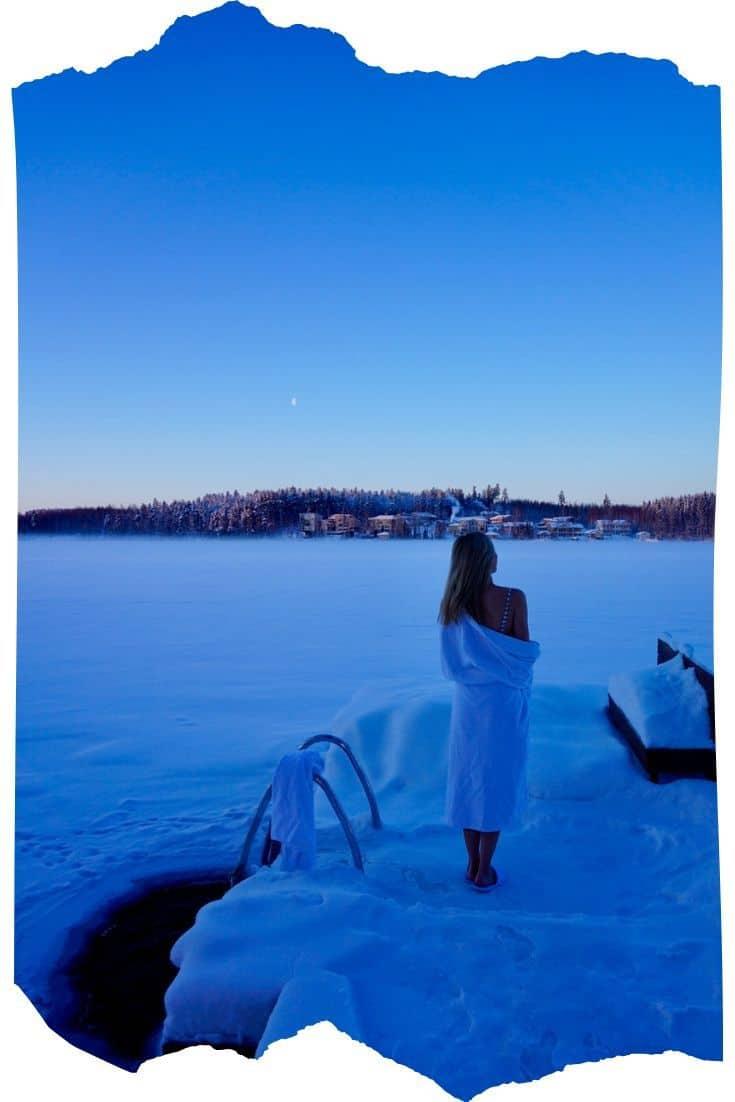 You can take an icy dip at Kumpeli Spa.
Visit Päijänne National Park in the summer
How to visit an unreal Finnish lake paradise only 2 hours away from Helsinki? These tips you'll want to save.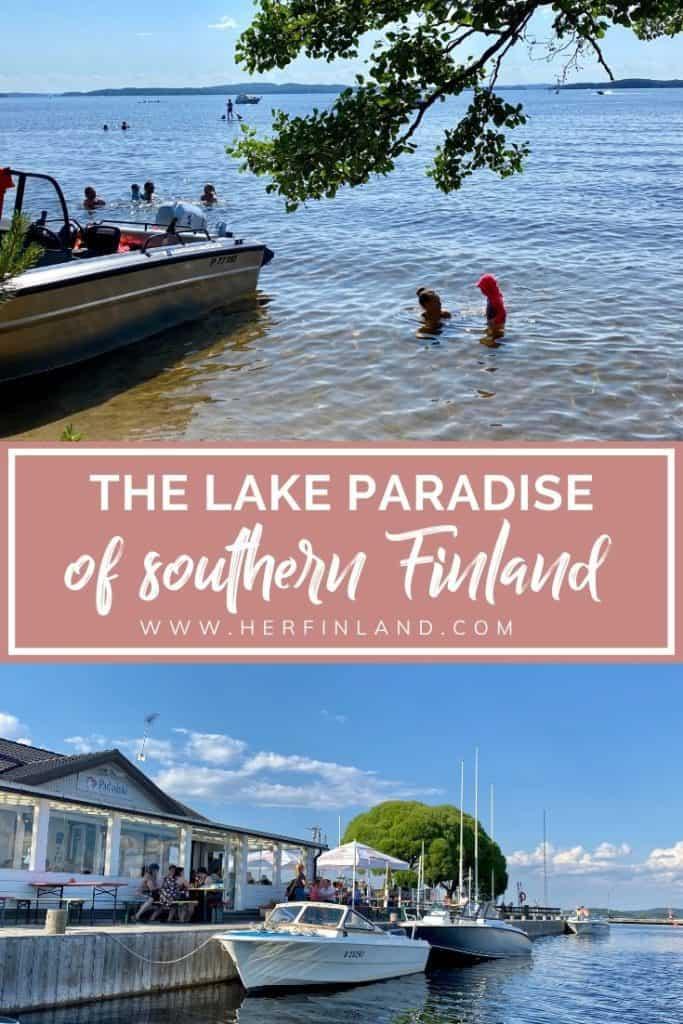 Päijänne National Park is the best-kept secret of southern Finland. Its Kelvenne island with crystal clear water, never-ending sand beaches and dreamy moss forests will be a regular trip destination for our family. I'm literally crying that I only discover the place now.
How to do a one/two-day trip and enjoy this blue bliss: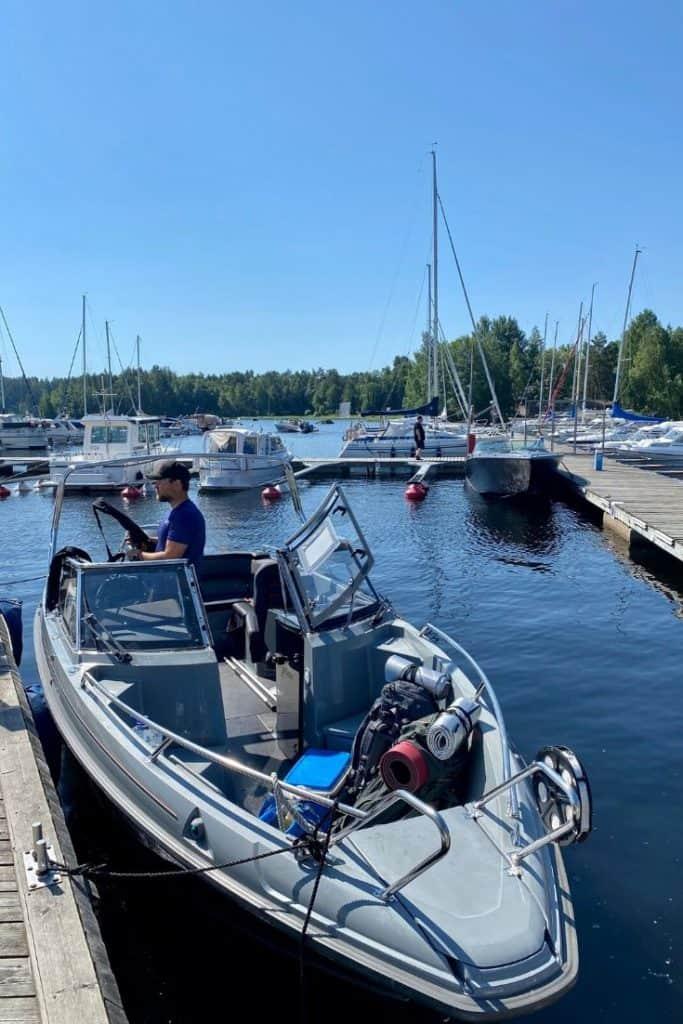 1. Kelvenne is an island. Kiuasniemi marina in Padasjoki village offers luxurious boat taxi rides. Their boat is a beautiful beast and seats 8 people. Price 200€ (there & back). Book your rides: matias.kallio@kiuasniemi.fi. I purchased our rides with a discount.
2. If you're going to explore the Päijänne lake region for two days, I recommend staying in Lahti for the night. The drive from Lahti to Padasjoki takes 45 minutes and it's one of the most stunning roads in southern Finland. Don't miss the other Päijänne National Park destination available with a car: Pulkkilanharju ridge. The ridge islands are linked with three different bridges. Some lovely trails begin from the Karisalmi bridge.
3. For Kelvenne island pack sunscreen, lots of snacks, plenty of fresh water, toilet paper (there's an outhouse), swimsuits, a picnic rug, and a trash bag.
4. The beach is glorious and it has some shade too. If you plan to make a fire, you must be certain that there's no restriction for it. At the moment, there definitely is! The beach really is a part of the national park, so it's important to keep it pristine.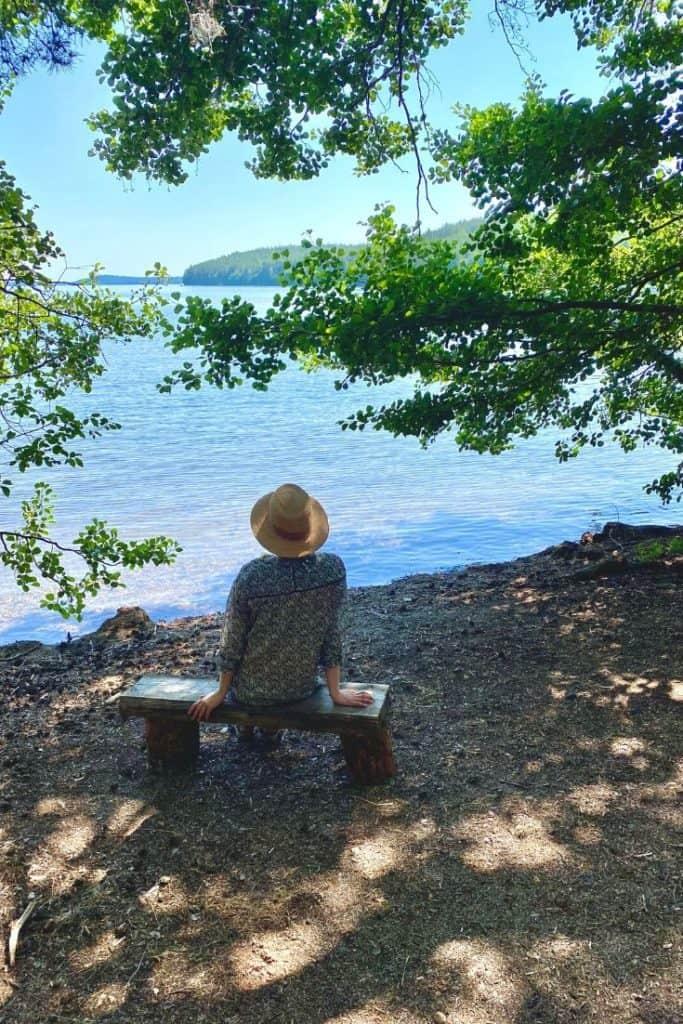 5. Our family had no problem enjoying the island from 11 am to 6 pm, swimming, taking little walks and naps. It's a fantastic destination and my life's number 1 island experience!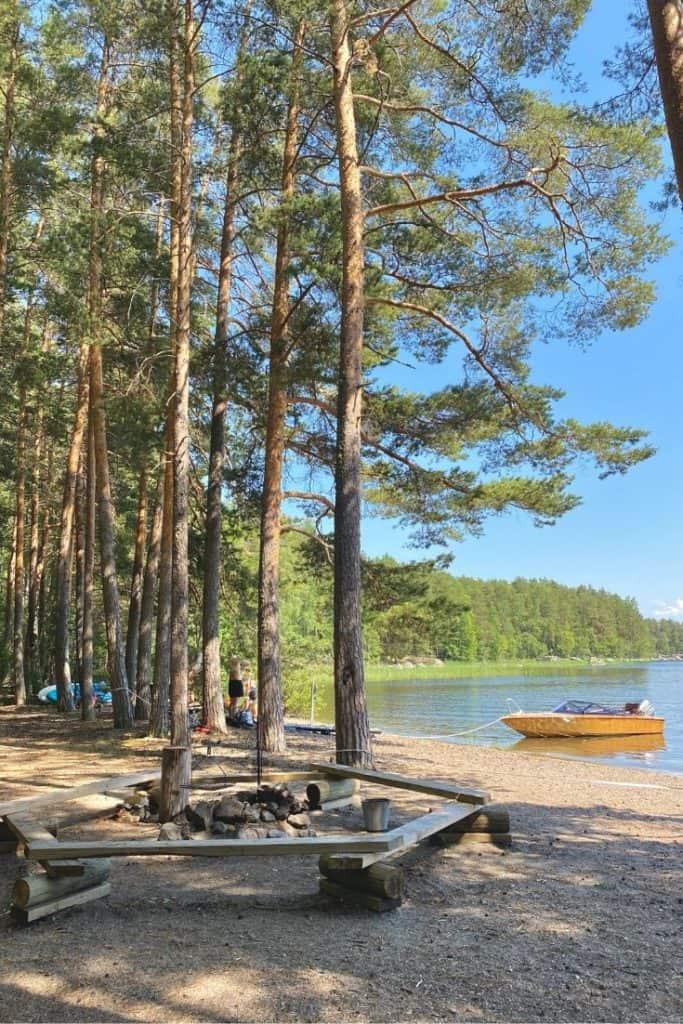 Other Beautiful Nature Destinations in Lahti
Go and explore Lapakisto Natural Park (Finnish site: video, printable map to be found & use google translate for text or ask more from me) for impressive Finnish scenery. The lakes, streams, forests, and ridges are beyond beautiful.
Another great option is Linnaistensuo Swamp which makes you think you are in Lapland! (Finnish site: video, map to be found & use google translate for text or ask more from me.)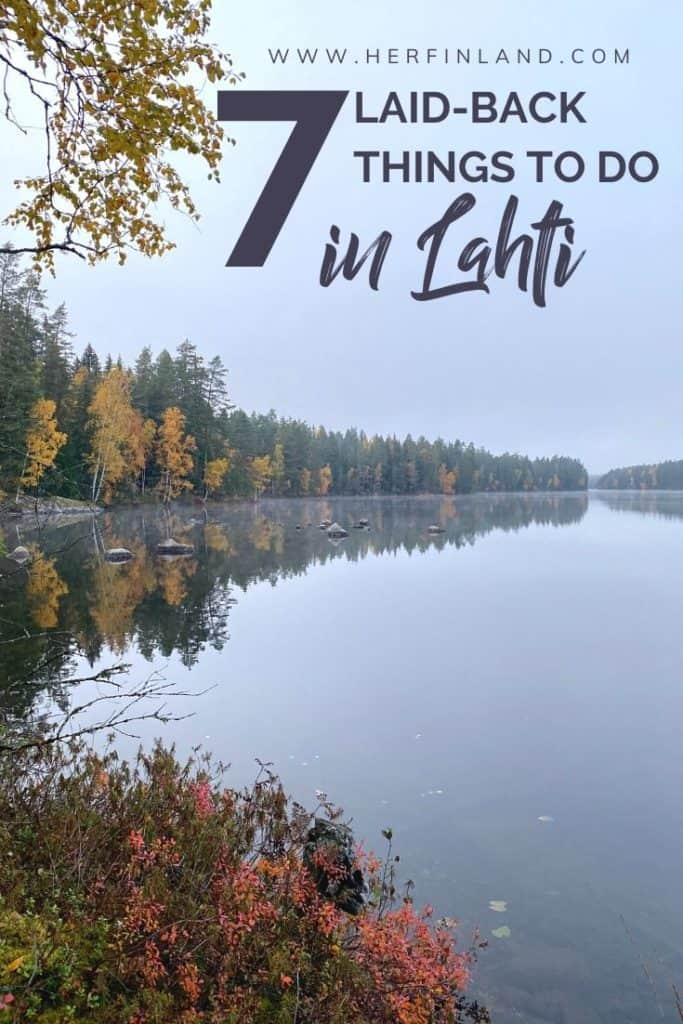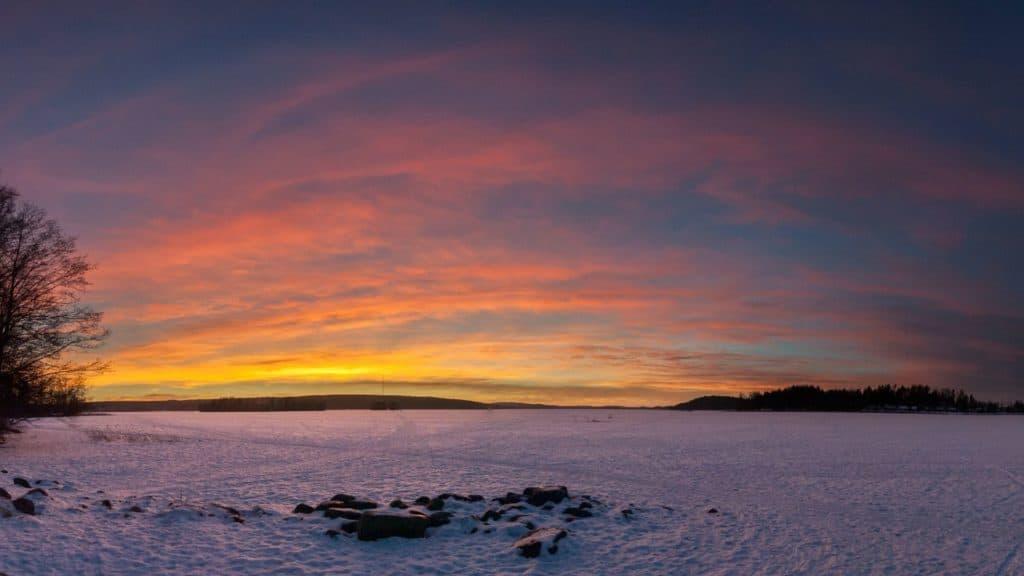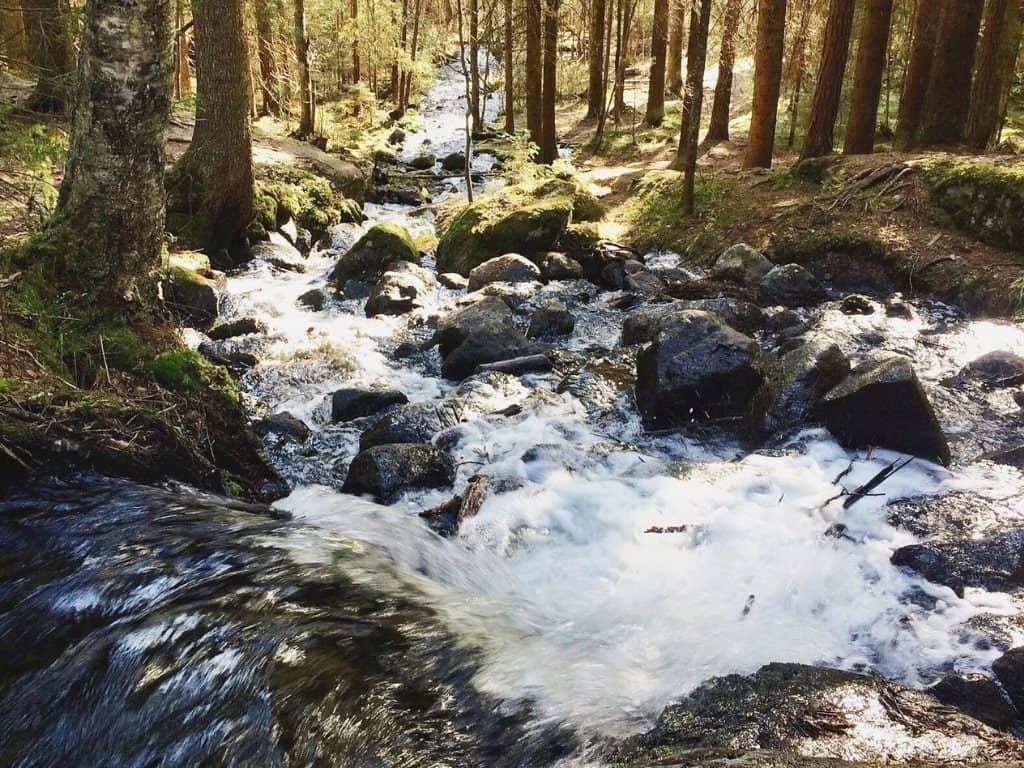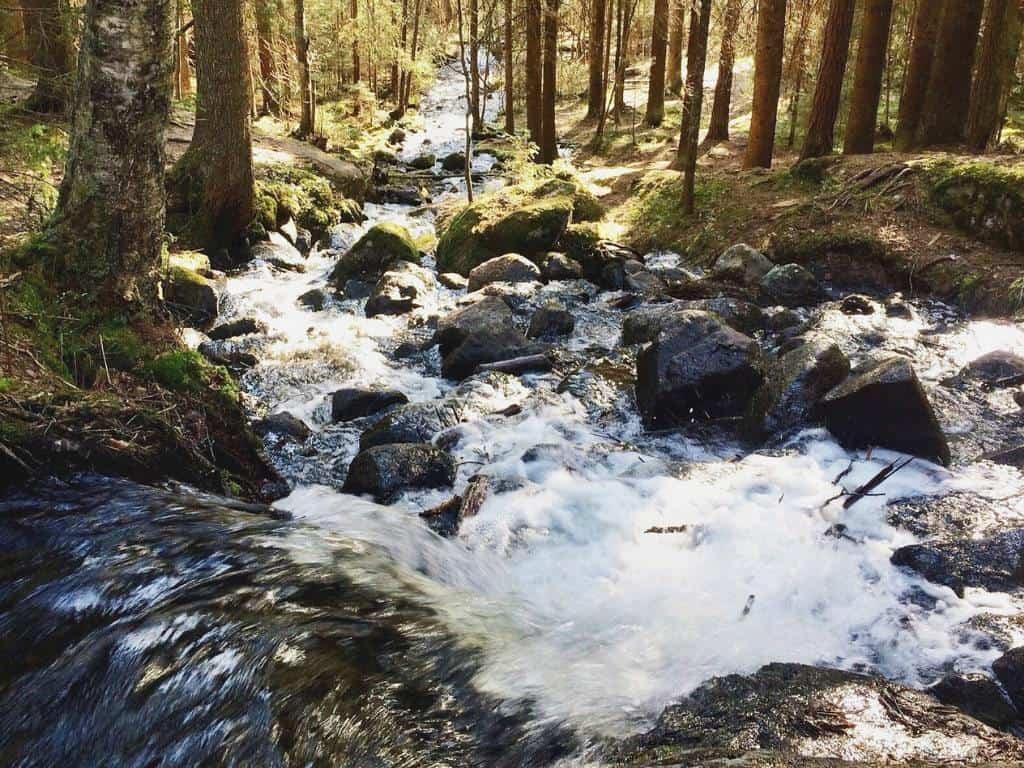 The joy of the river in the Lapakisto Natural Park.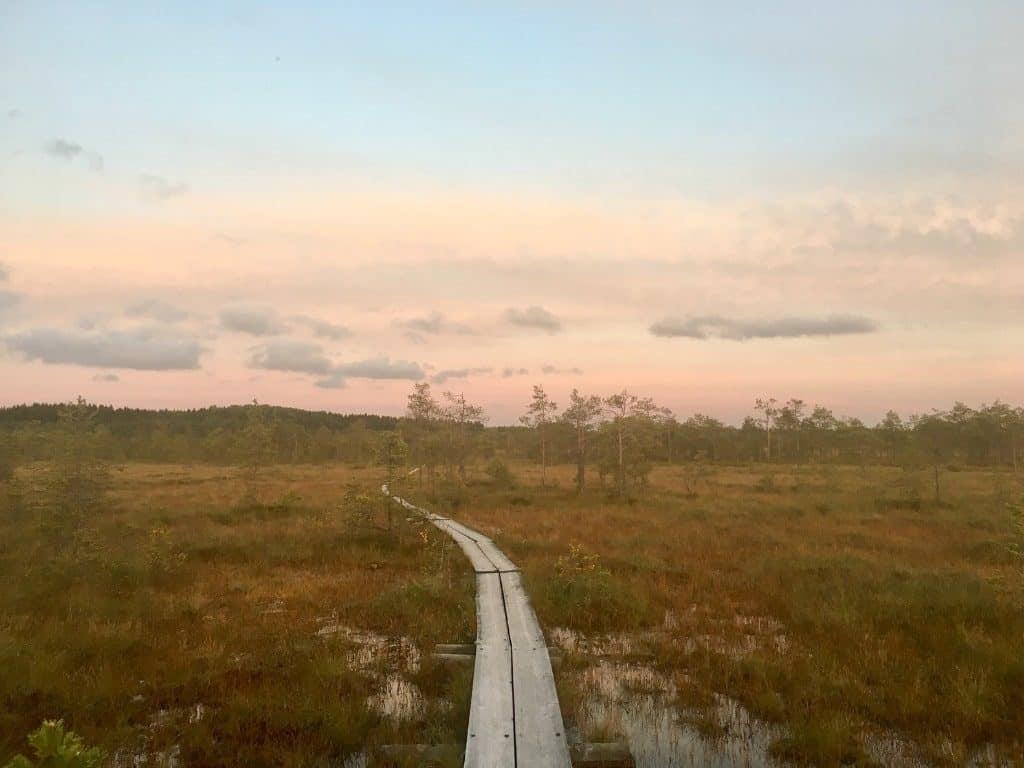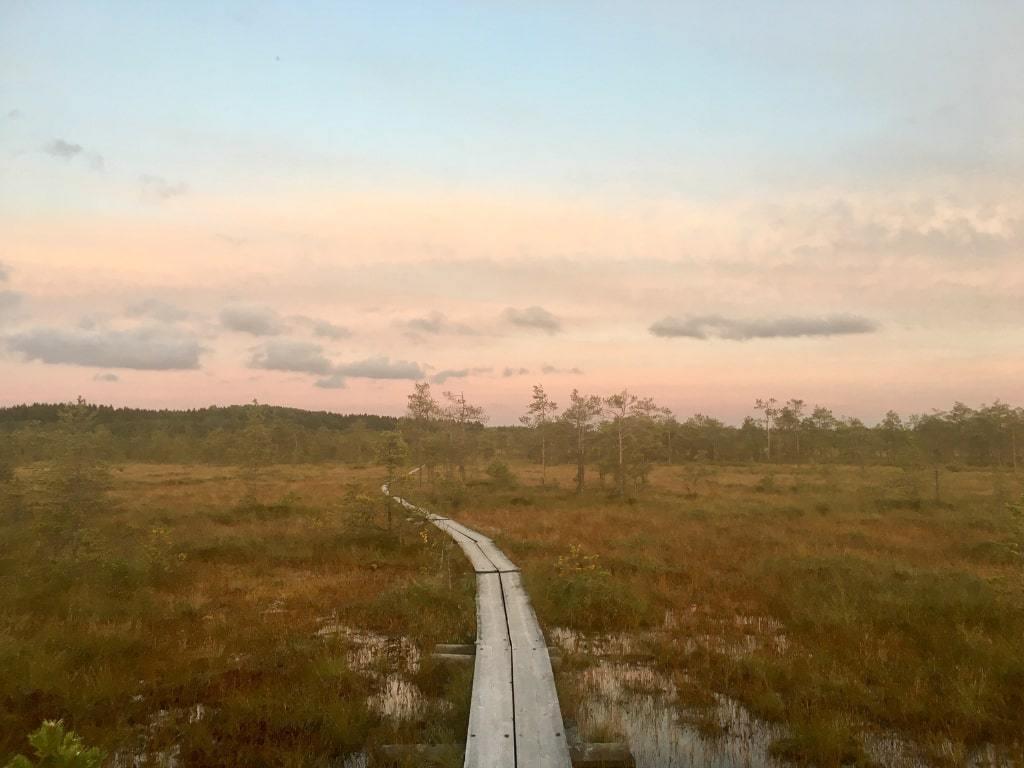 When I'm missing Lapland, I visit Linnaisten suo swamp.
Grab the free kit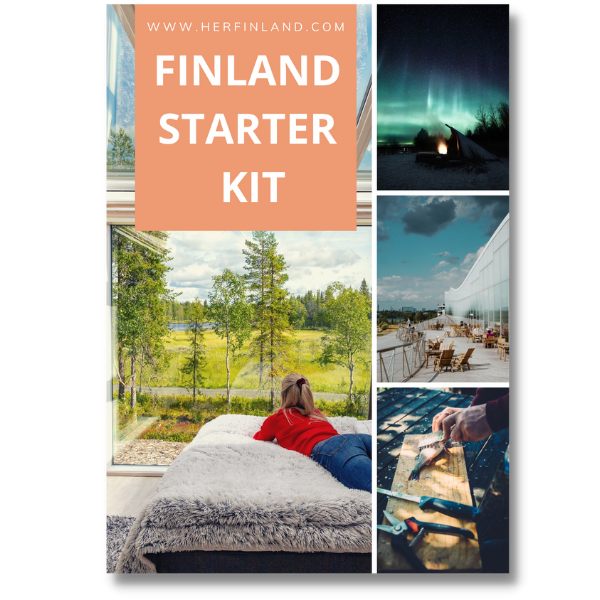 The Best Restaurants in Lahti
Adorable Cafes in Lahti
Hungry at the train station? Usually, stations offer disappointing dishes or only fast snacks but in Lahti things are different.
Stop at the adorable Asemapäällikkö. It's a light-grey wooden house next to the modern copper bus platforms. All the pastries come from their own bakery.
The cool and contemporary choice for a cup of joe or a glass of wino is Olavi, right at the heart of the city. It's also a fantastic place to distance work and watch the buzzing city.
Head to the romantic, old-fashioned Cafe Oskarin Piha to enjoy their brilliant quiches and elaborate raw cakes. This is one of the cutest places in Lahti for sure! And refills are free. If you're visiting the harbor, it's mandatory to visit Kahvila Kariranta.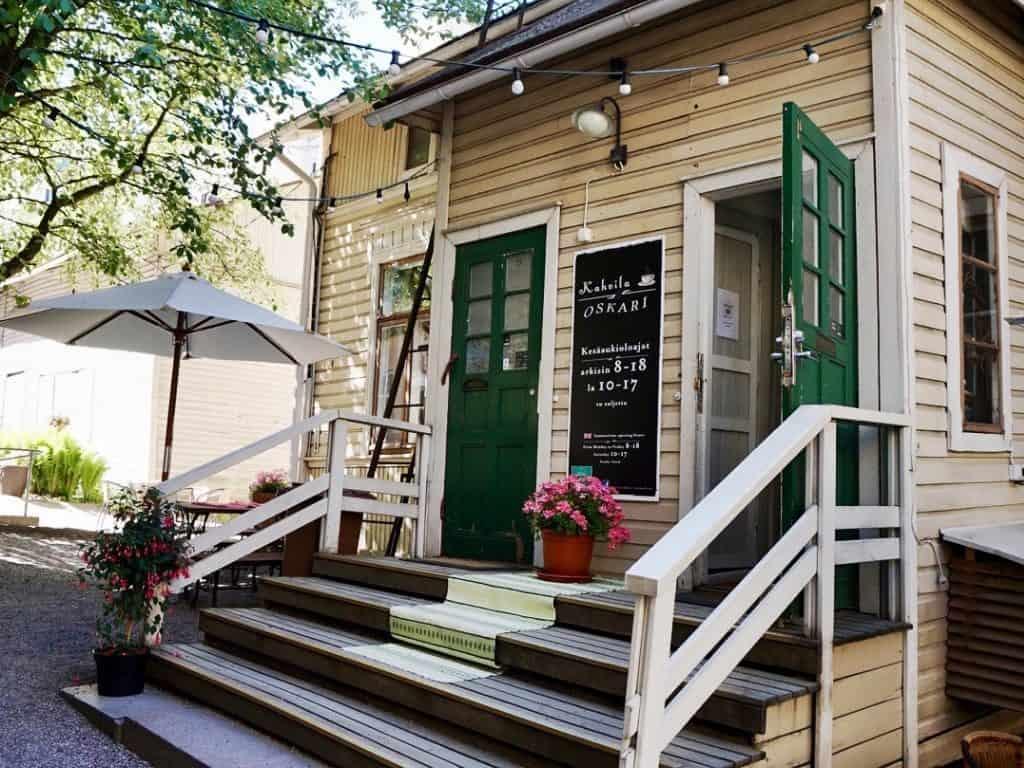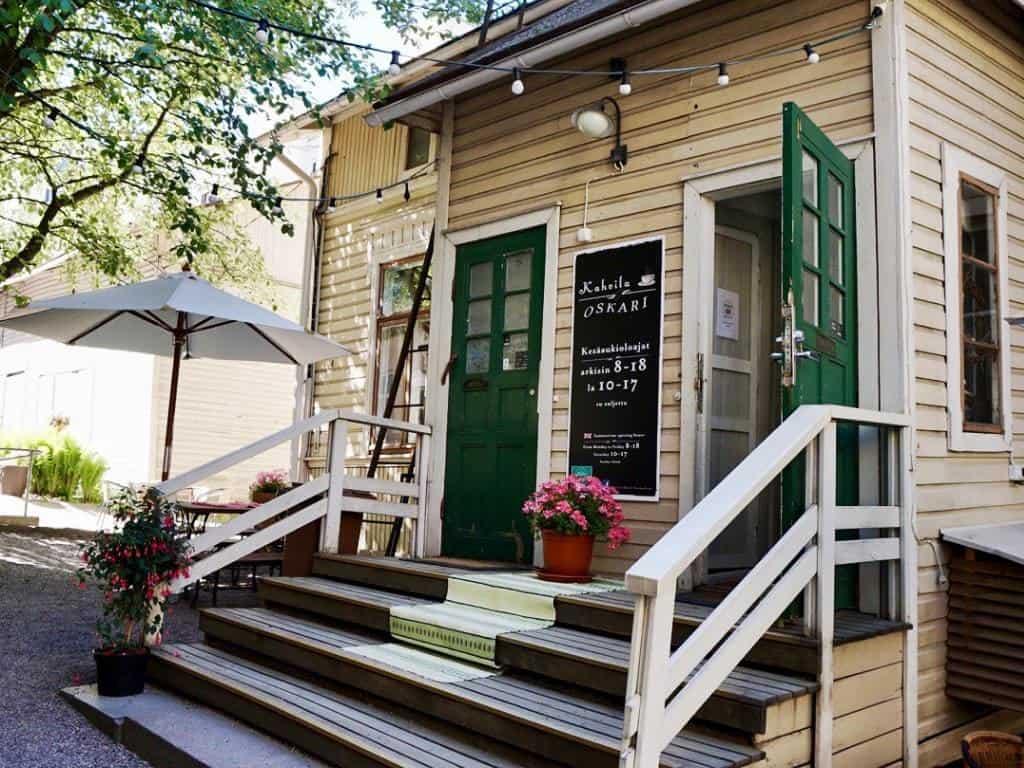 The delightful Oskarin Piha.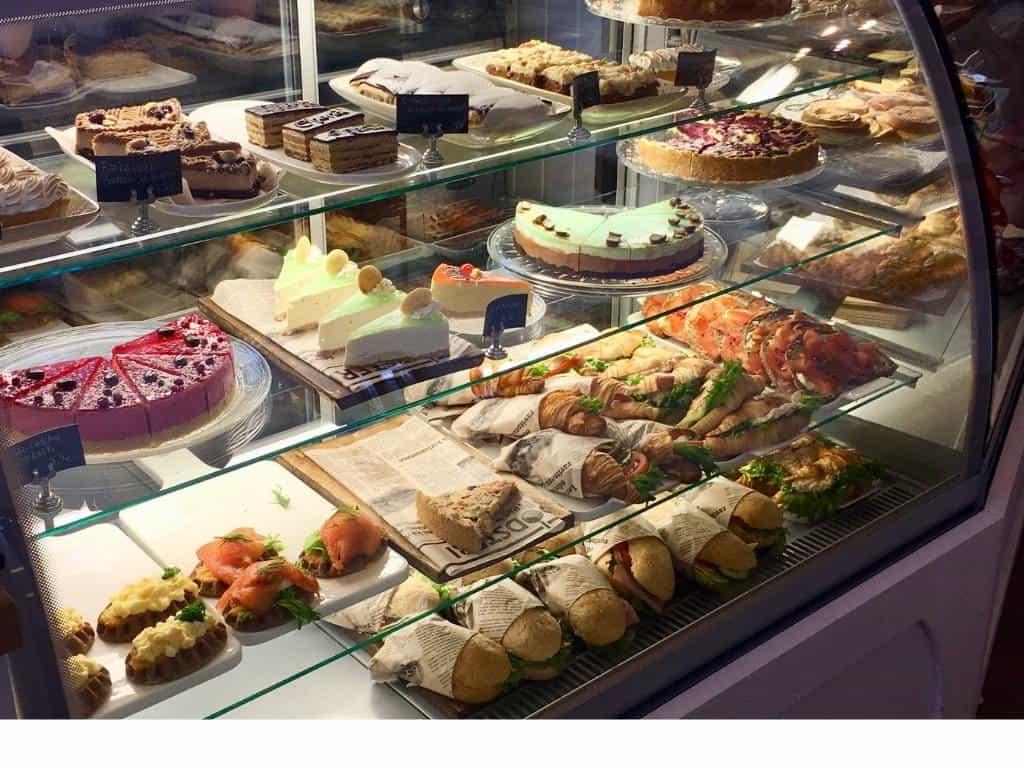 The delicious treats at Asemapäällikkö.
Lovely lunches and dinners in Lahti
If you are a vegetarian, you'll love Mea Manna. They have two wonderful lunch places in the city and provide all organic vegetarian and vegan lunch. The non-profit organization behind these restaurants offers work for mentally disabled people.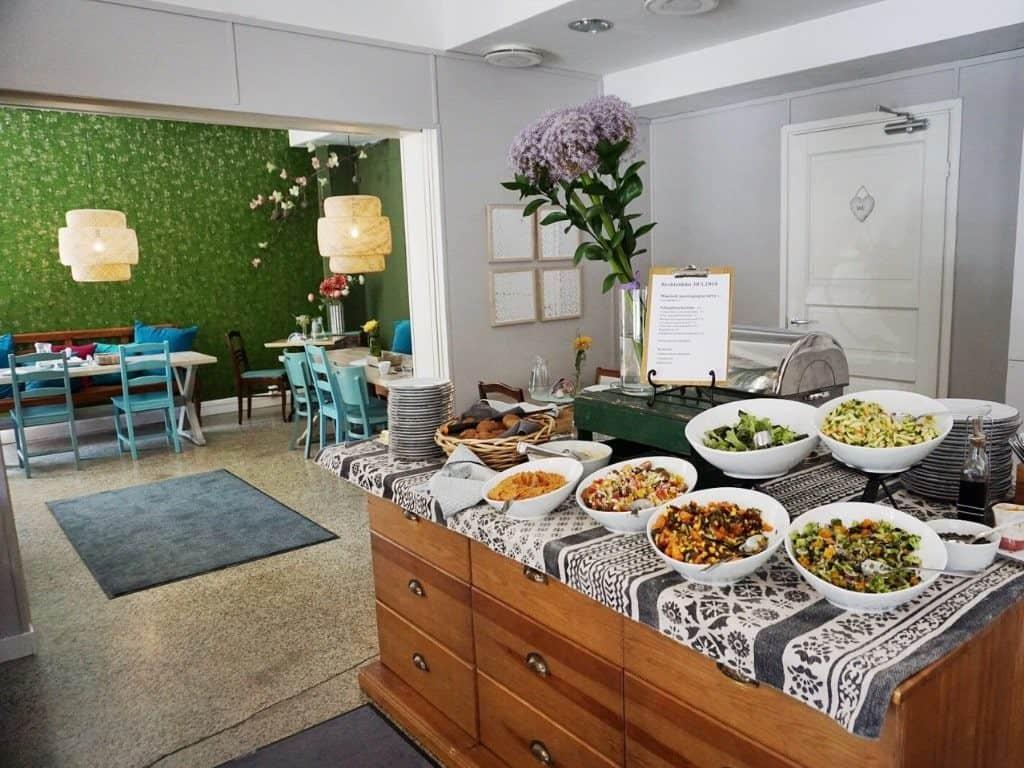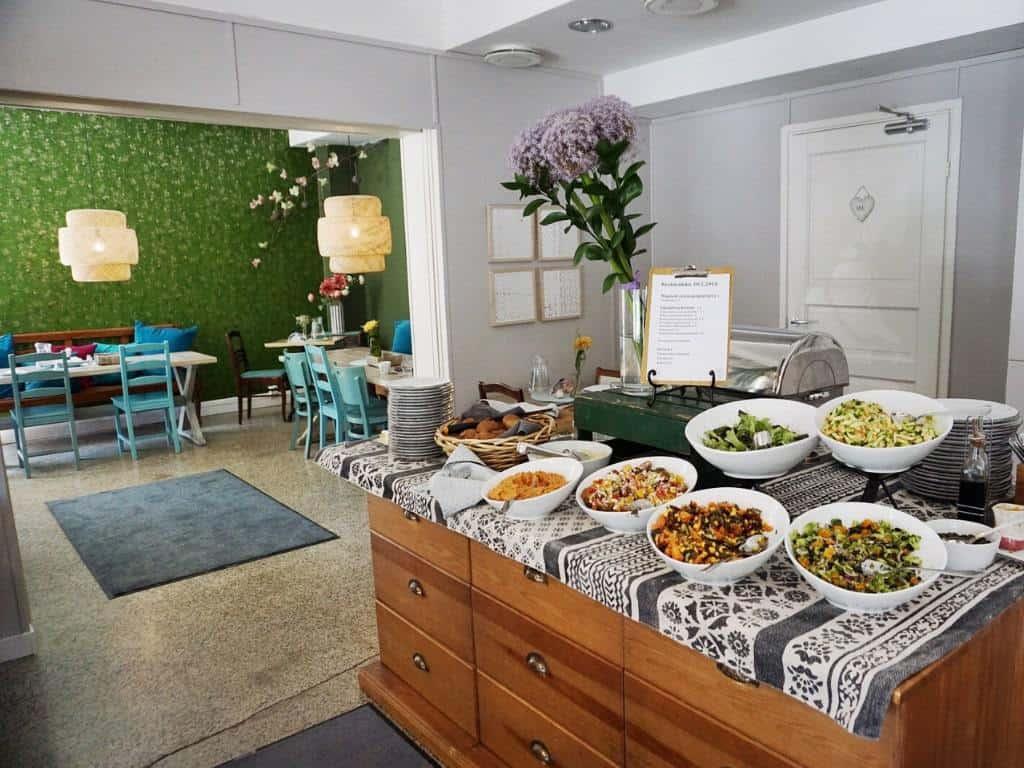 All organic and vegan at Mea Manna.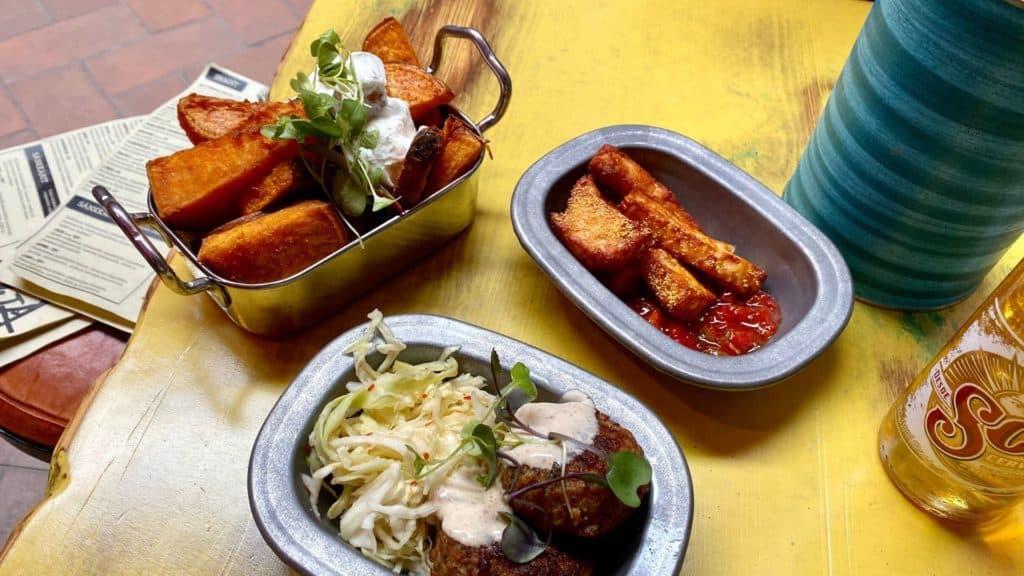 The Lahti style street food by Kuja.
Do you like street food? Check out Kuja, right in the heart of the city. The inexpensive dishes are delicious and perfect to be shared with friends.
If you crave for Italian food, head to the cozy Trattoria. Their La Tavola Italiana is an abundance of everything Italian. This restaurant has a huge, delicious (and hugely popular) lunch on weekdays. It's my favorite in the city center!
Coppa's charcoal grill must be the secret of their heavenly food. This restaurant has never failed me.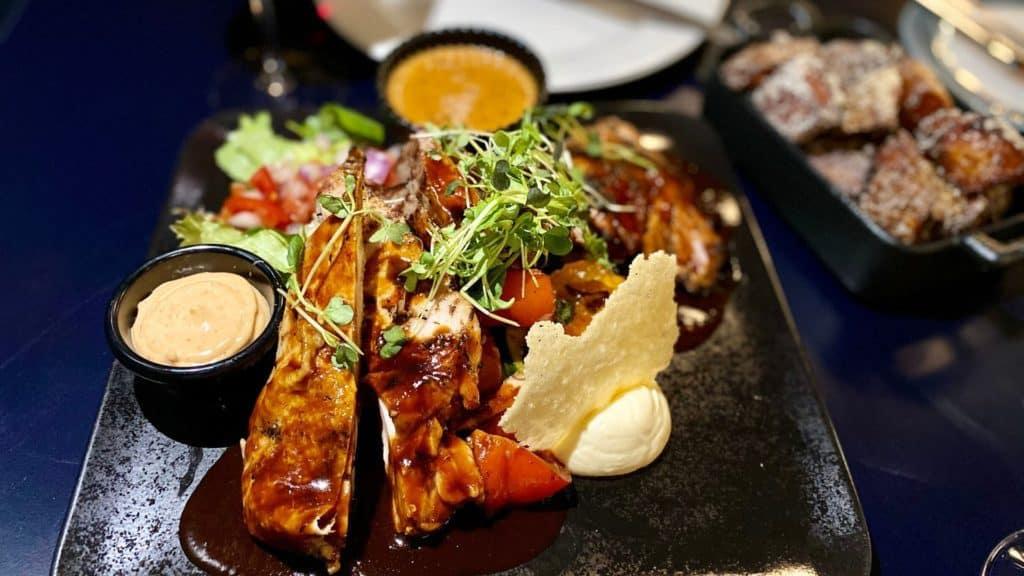 My favorite dish is the mixed grill deliciousness that serves two.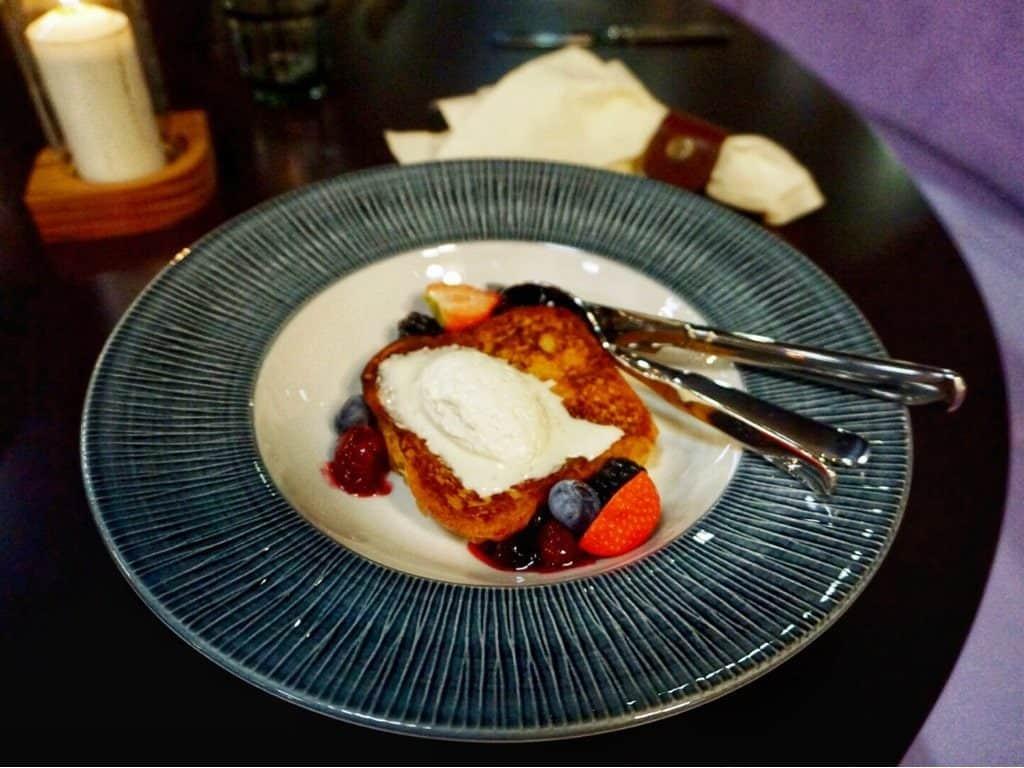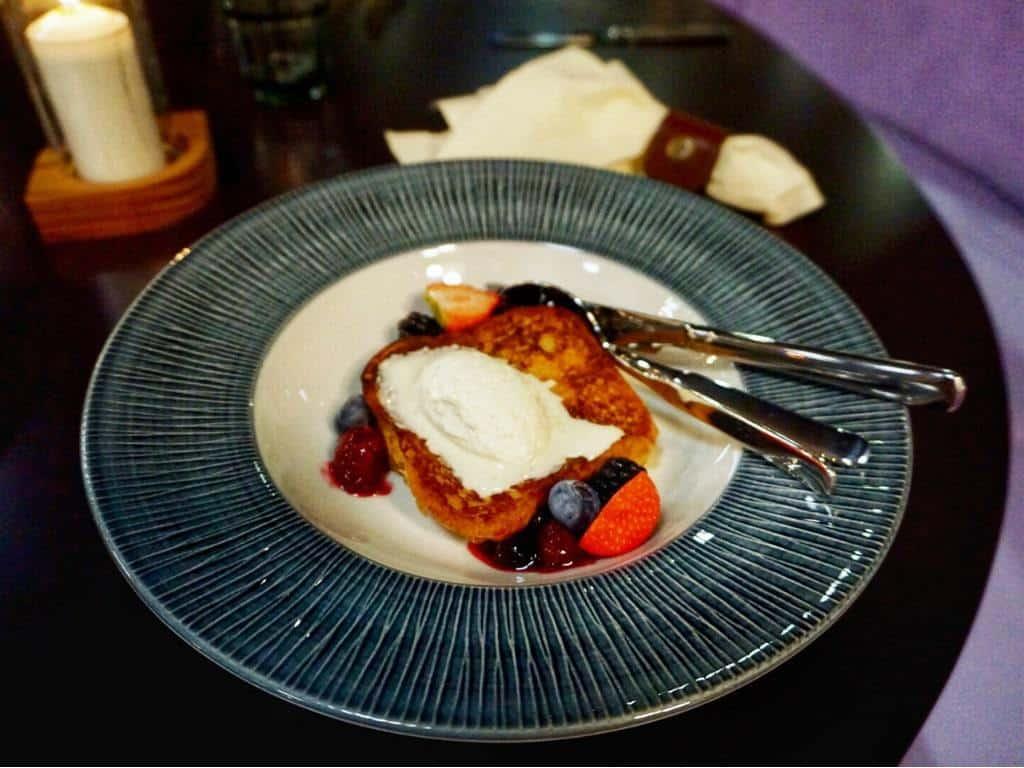 Save room for pudding at Coppa, and try divine Köyhät ritarit (French toast the Finnish way).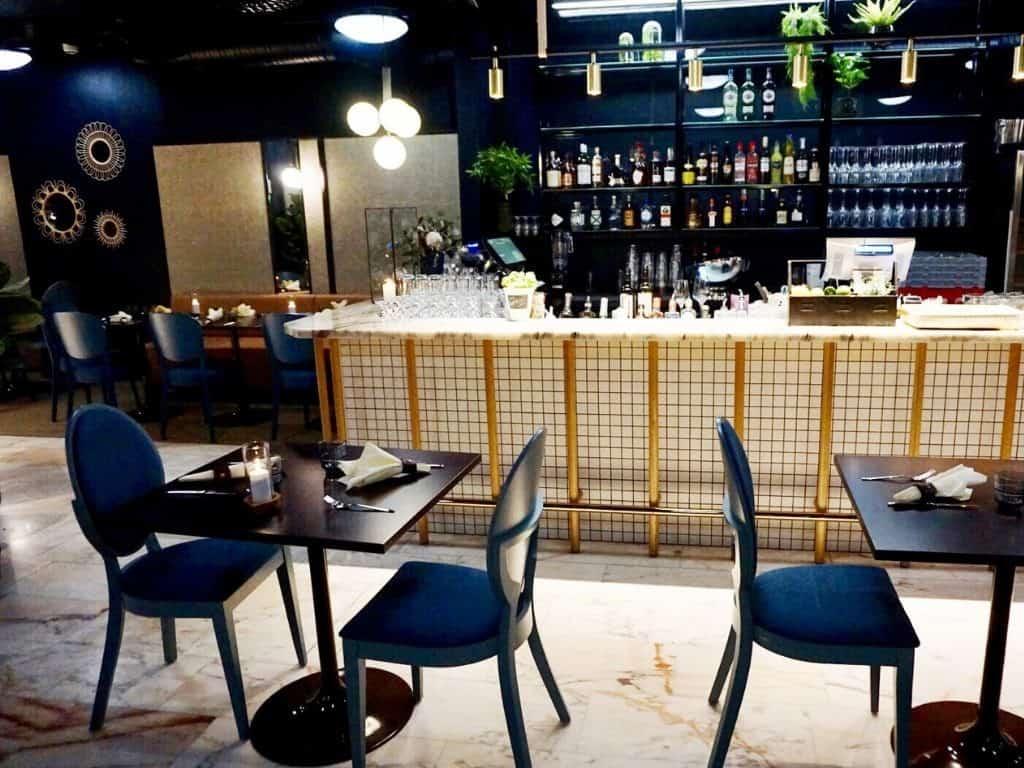 Taivaanranta is the restaurant of the local distillery and brewery, Teerenpeli. This charming restaurant offers well-prepared tasty dishes both during lunch hours and in the evenings. The atmosphere here is always inviting and special.
If you are looking for haute cuisine, you are sure to find some couture Finnish cooking at the praised restaurant Roux. The milieu is an old pharmacy with a French twist while the chef creates award-winning Finnish and Nordic-inspired dishes.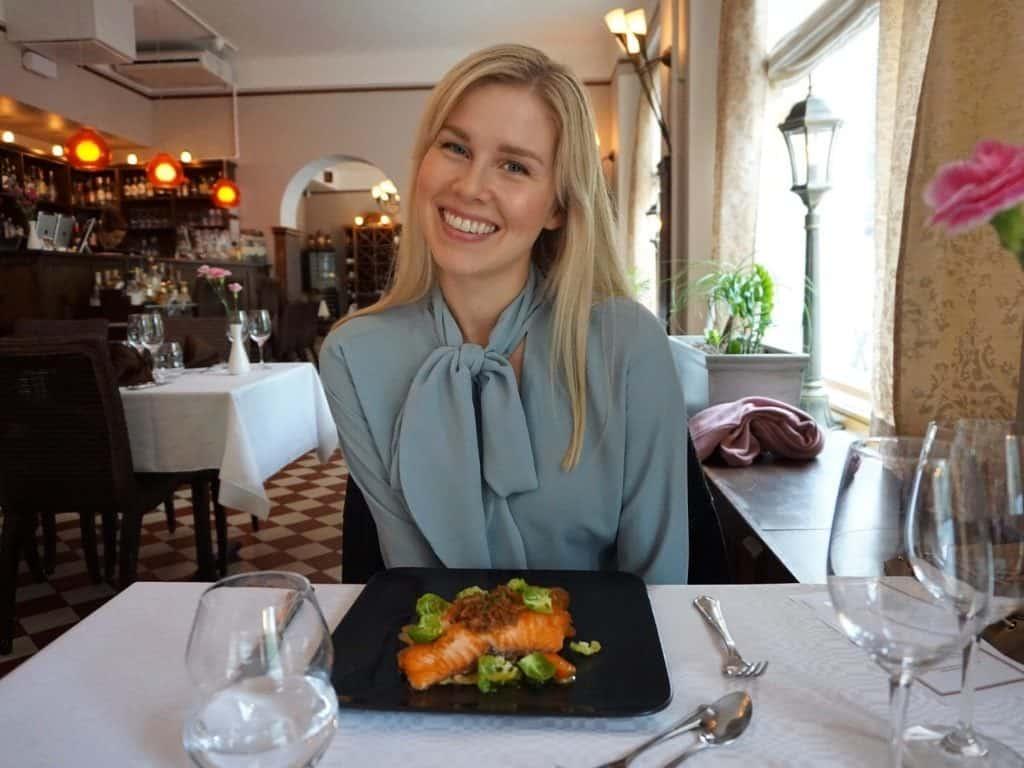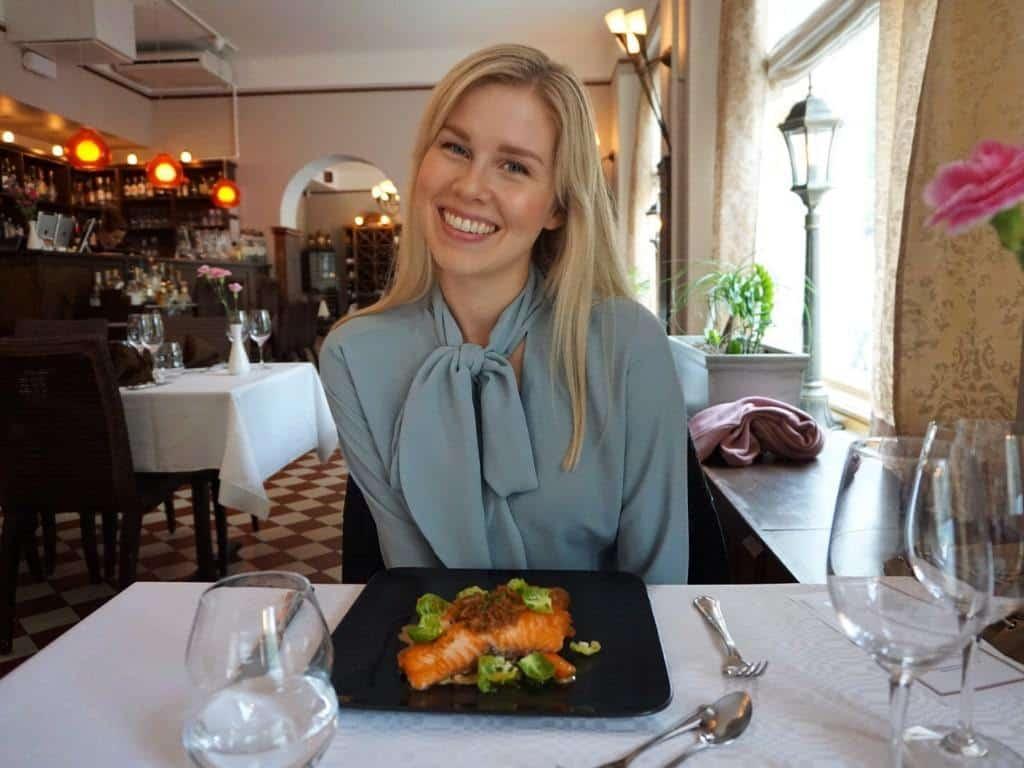 Enjoying my salmon at Roux.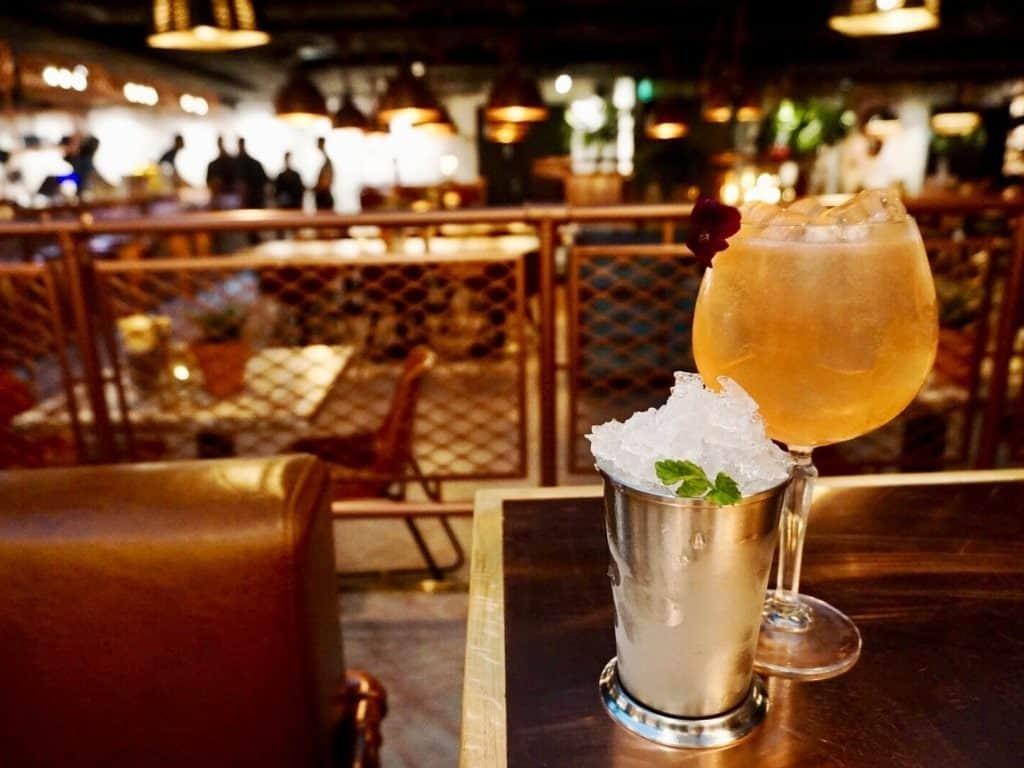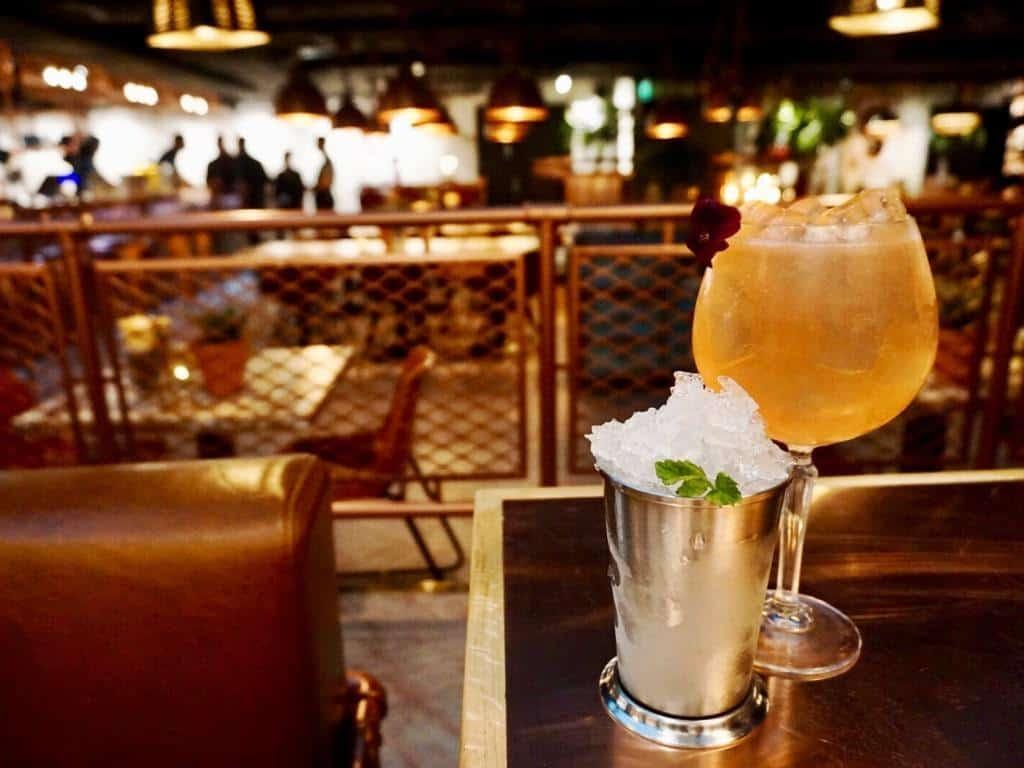 For good vibes and delicious drinks, visit Amarillo. In their bubbly atmosphere, it is fun to start a party night.
Are you planning to visit Lahti? What else would you like to know about Lahti? Let me know by commenting below.
Looking for more information about Finland? Check these other posts:
References: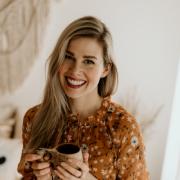 About Varpu
I'm the founder of Her Finland. I love cultural tidbits, aha moments, Finnish folklore, and cinnamon buns. My newest interest is learning bird songs. Read more about me..