Visiting a national park should be on your bucket list when you come to Finland!
It is hard not to sound like my high school biology teacher, but national parks genuinely are the gateway to pristine Finnish nature and culture heritage. The oldest national parks date back to 1938, and nowadays there are 40 parks, sprinkled all around Finland.
National parks offer easy access to unbelievably beautiful landscapes. Through them, a visitor can capture a glance of raw Finnishness. Nature parks help both us, urbanized Finns, and others, to understand, why Finnish nature has inspired and is inspiring so many.
I understand that all that general praise may sound like a textbook. So hear me out once more. At least for me, it comes down to this: A weekend spent in the forest is the equivalent of an entire holiday week.
After trekking, I guarantee it is hard to feel anything but relaxed and in sync with yourself. Remembering your login password at work may be a struggle. I challenge you to test this yourself!
Follow me on Instagram and add more Finland to your life instantly!
Näytä tämä julkaisu Instagramissa.
How to Get to a National Park in Finland in General?
There are national parks in all regions of Finland. The easiest preparation ever is when you have a Finnish contact.
You can reach out even to an acquaintance, and they will for sure help you because it is an honor to fulfill this plea. Don't be surprised when he prepares the perfect route for your trekking level with food and gear suggestions and offers to come with you.
If you can't find a local for the job, it is simple to make the arrangements by yourself. Click the Finnish National parks -site, choose a park close to your main destination, select a trail, rent a car and drive to the parking lot of the park.
What to take with you?
You can walk a light 10 km (6 miles) day hike in regular trainers and jogging pants if there is no risk of rain. Just take a backpack with a water bottle and snacks.
For longer routes, and especially if you stay overnight, opt for comfortable and functional shoes, quality outwear and a map. Remember to take enough food with you. The forest makes you hungry! And nothing tastes as good as the food in the wilderness.
Check the detailed packing and food list for a multi-day hike in this post!
Grab the free kit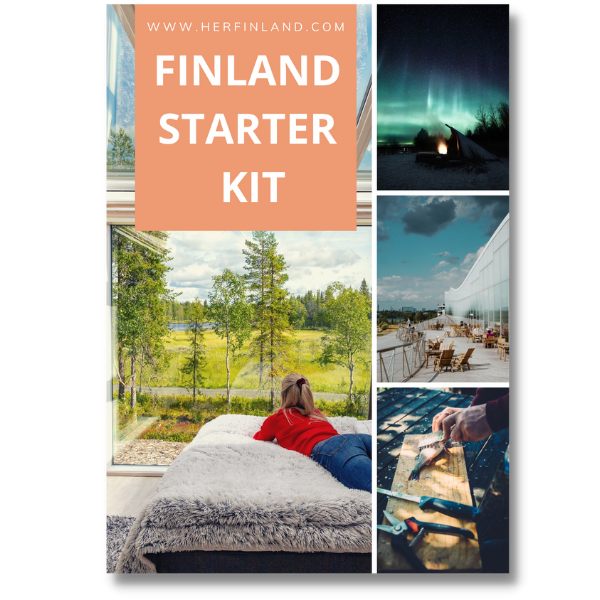 Repovesi National Park Trails
There are several circle trails to choose from. Circle trails are effortless for a beginner-level hiker because you don't need to worry about logistics.
For example, you can hike a 5 km (3 miles) Fox trail or a 26 km (16 miles) trail called The circle of a Red-throated diver.
The 5 km trail is perfect for families or as a short taster – it captures all the unique features of this national park.
We hiked the 26-km trail on our 2-day trekking trip. Tenting was wonderful at the campsite.
Getting to Repovesi National Park
The easiest option is to rent a car and drive to one of the starting points of the circle routes.
There is also a special bus service in the summertime from Kouvola to Repovesi. You can check the schedules online at www.visitkouvola.fi/en.
Repovesi National Park Accommodation
The park has rentable huts which make perfect one-night adventure destinations!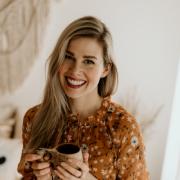 About Varpu
I'm the founder of Her Finland. I love cultural tidbits, aha moments, Finnish folklore, and cinnamon buns. My newest interest is learning bird songs. Read more about me..