*Note that to continue reading, you need to be 18 years old, as this article features alcoholic drinks.
When it comes to Finnish drinks and the drinking culture in Finland, it is an interesting and unexpected mix of things:
on average, we drink the most coffee in the world
Finns invented kalsarikännit or pantsdrunk, but young adults drink less alcohol than ever before
12% of people are vegan or vegetarians, and oat lattes, as well as vegan wines, are often readily available
The most popular alcoholic drink sold by the alcohol store Alko is a Finnish drink invented for the 1952 Helsinki Olympics
One of the best gin and tonics comes from a small countryside town in Finland
I hope these facts alone have convinced you to learn more about Finnish drinks and when or where to enjoy them. Let's dig in!
Hot beverages
For a large part of the year, Finland is cold, so it comes as no surprise that warm drinks have become favorites and a part of the drinking culture. So what do Finns drink when the temperature dips below freezing?
Coffee in Finland (kahvi)
It's not possible to exaggerate how important coffee (kahvi) is in Finland, even if it seems like an unlikely favorite: all coffee is imported. The average person drinks eight or nine cups of coffee daily and consumes 9-12 kg of coffee in a year.
Your host will likely offer coffee if you get invited to a Finnish home. The most common type is filter coffee from one of the Finnish blends, with 80% of those being light roast. Often you are offered milk or sugar with your coffee. There are usually coffee breaks at work and events (kahvitauko).
Modern coffee houses have also become popular and serve the same type of coffee drinks as elsewhere in the world, from lattes to flat whites and espressos.
Teas are also available in Finland. It is fine to tell your host you would prefer tea when they offer you coffee.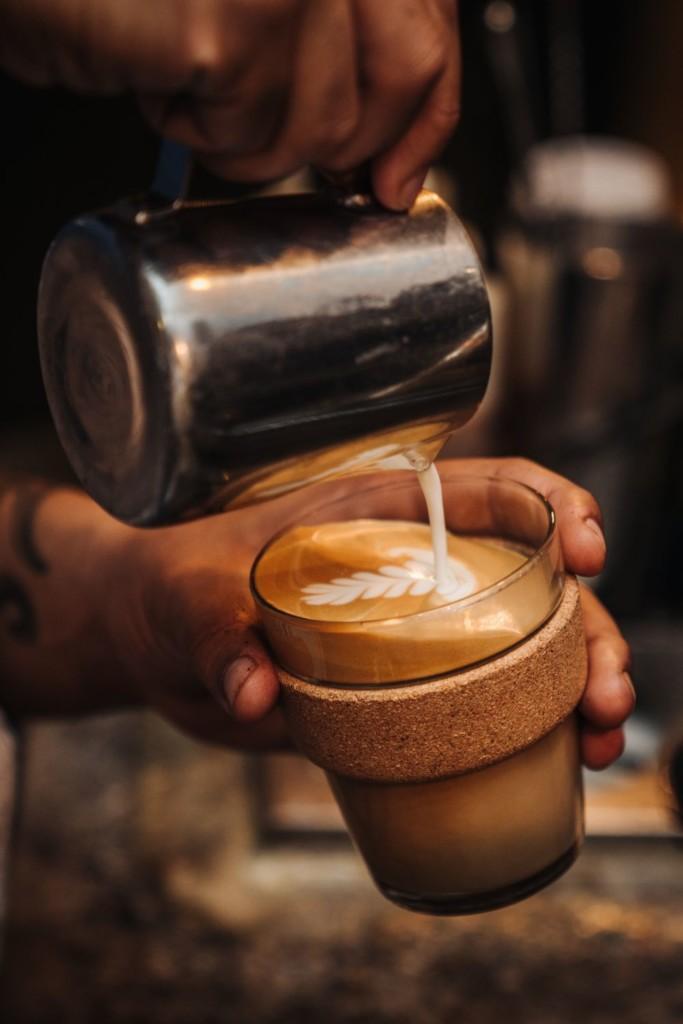 Finnish glögg (glögi, in Finnish)
Glögi shows up at cafes, grocery stores, bars, and restaurants sometime in November. While the central European mulled wine is more familiar to many, glögi is usually non-alcoholic.
The alcoholic versions are made by mixing the spicy and sweet drink with strong alcohol or wine.
Glögi is served warm and is especially common around Christmas. Spices that go into glögi include cinnamon, cardamom, bitter orange peel, ginger, and clove.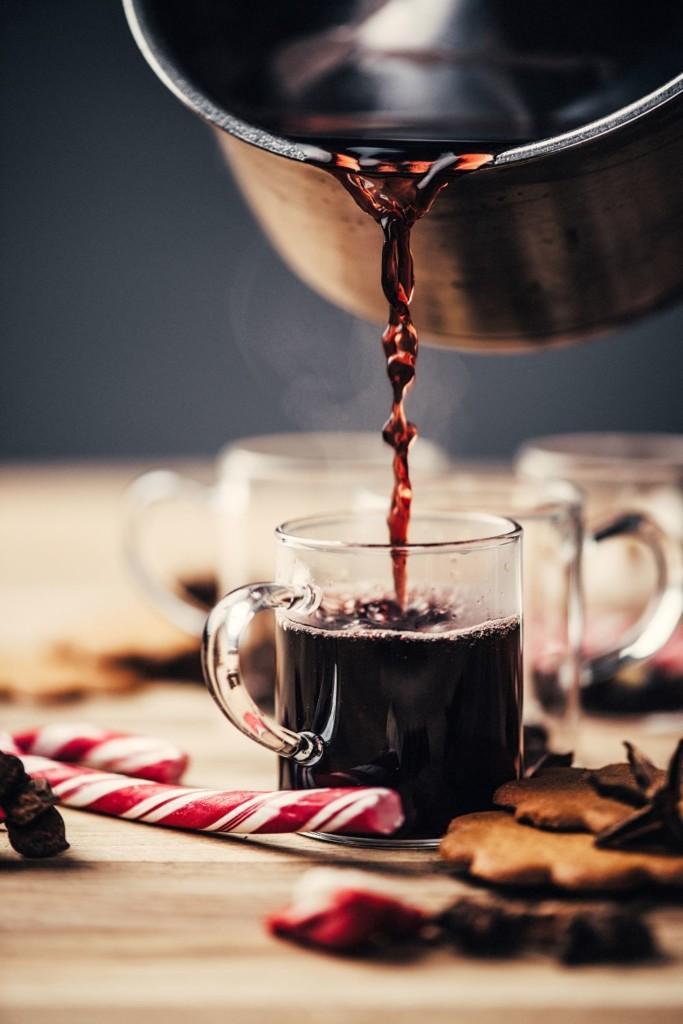 Soft drinks
Some local soft drink brands are especially popular in Finland year after year. While many super market brands and global brands are available, these classics are worth a try.
Pommac
This sparkling fruit soda has been made from the 1920s, making it the oldest soft drink in Finland. Before non-alcoholic sparkling wine was readily available, it was usually served as a non-alcoholic alternative in celebrations and events. The fruit in the drink are first allowed to ferment in oak barrels, and there are now even vintages available every autumn.
Jaffa
Jaffa is an orange pop similar to Fanta and other such drinks, and you will find it in most Finnish grocery stores. The company, Hartwall, also offers other tropical flavors. One of the most popular ones is pineapple.
Muumilimu
Moomin soda is a sweet berry-flavored soda that has Moomins on the bottle. The most common flavor is strawberry. Sinebrychoff has made the drink since 1991, so many adults remember it from their childhood.
Today you can find sugar-free versions and different-sized bottles. The smaller bottles feature images of the different Moomin characters, while the bigger bottles have a picture of the whole Moomin family.
Traditional drinks to enjoy at home and dinner
Milk (maito)
Although milk has lost popularity as a drink served with dinner, it used to feature as the recommended option for school meals. Furthermore, milk is often displayed in big dispenders in lunch buffets around Finland.
You will still find long shelves of milk in grocery stores, from lactose-free to low-fat versions and some people prefer a glass of milk as the best drink with a meal.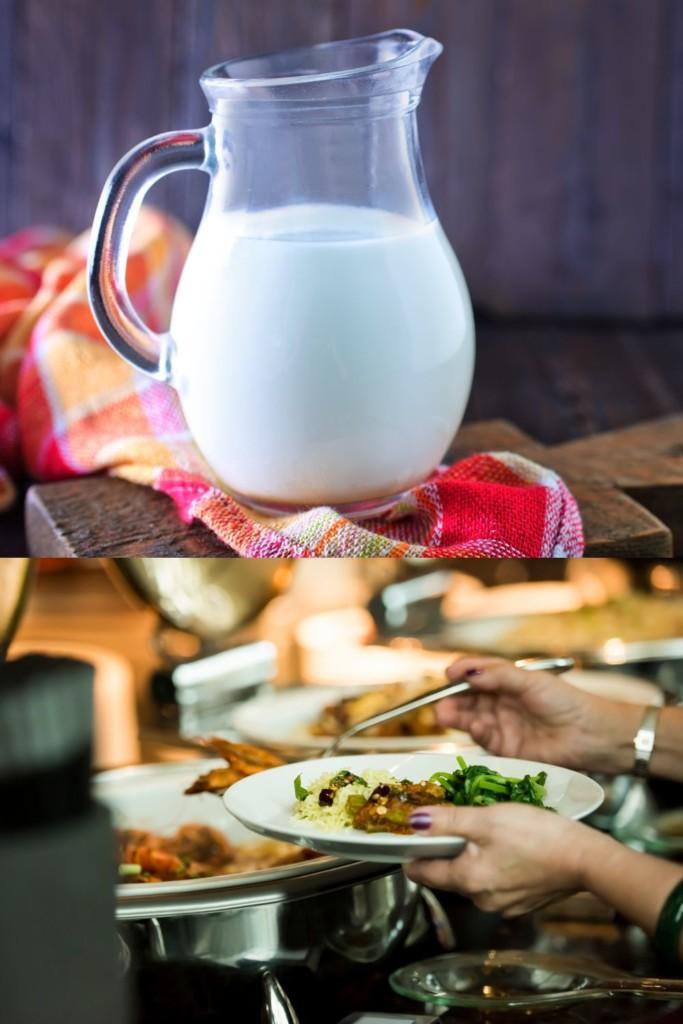 Blueberry soup (mustikkakeitto)
Mustikkakeitto, or blueberry soup, is a kissel drink you will find in grocery stores together with versions made of other berries and fruit. It is thicker than blueberry juice, which is also available. You can taste blueberry juice on your way to Finland if you fly with Finnair, as they have been offering it for free on their flights.
Cultured milk (piimä)
If you're looking for an especially Finnish drink to try, this cultured dairy product is thicker than milk, has a more sour taste, and is consumed as a drink. Piimä is also used in baking and cooking. Find it next to the milk in the grocery store.
Vichy
Another traditionally Finnish drink is Vichy mineral water. Victor Hartwall started the first factory for mineral water in the nordic countries in 1836. Vichy was one of its first products. Vichy water, vissyvesi, is another classic.
Saunajuoma (sauna drink)
Saunajuoma is any drink enjoyed after the sauna. You can pick your favorite but sodas, vichy water, and beer are common choices. Beer drinkers might refer to saunaolut, a sauna beer. It is often a lager from one of the biggest breweries, but there is no specific kind you should pick.
It is increasingly common to choose non-alcoholic beer and there are now many to choose from. Lonkero is another favorite. It is up to you what non-alcoholic or alcoholic drink you like to sip while relaxing.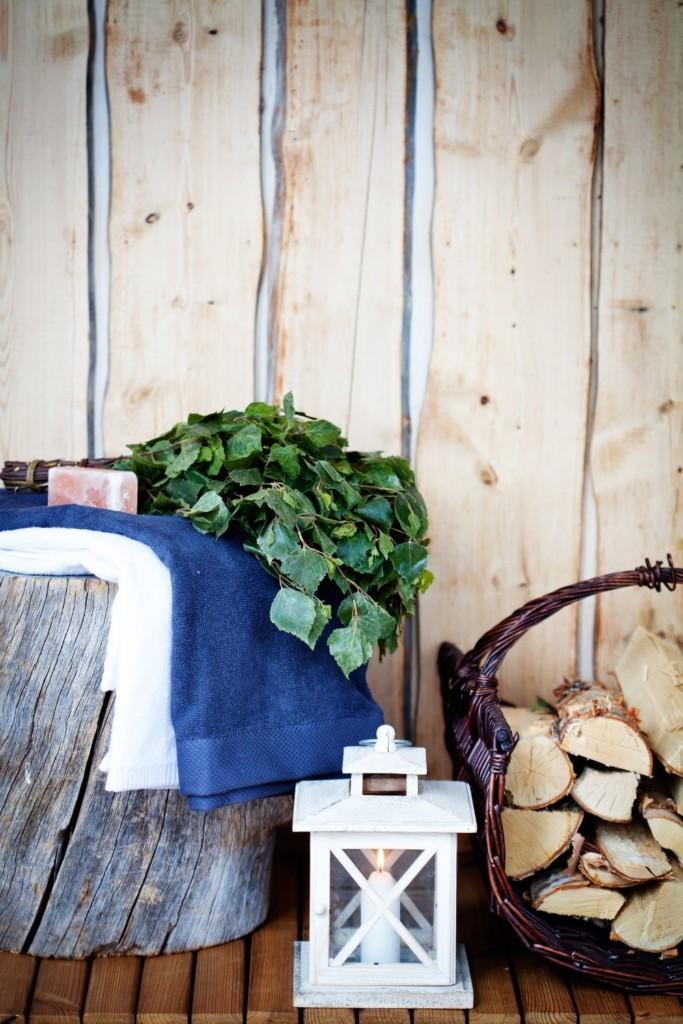 Home-made Finnish drinks
Some traditional Finnish drinks are very low alcohol to no alcohol and are traditionally made at home. They have been more popular in the past but still feature in many homes over Christmas or Vappu.
Sima (mead)
Sima is a fermented sparkling mead drink with low levels of alcohol or no alcohol, and it is suitable for children. It is especially popular around May 1st or Vappu festival when many make it at home, and you can find it in grocery stores.
As well as sugar and water, sima is made from raisins, yeast, and lemon. As sima is left to ferment, the raisins in the bottle absorb carbon dioxide and float to the top. When this happens, it's a sign sima is ready to drink.
Sima has been around in Finland since the 1500s, and the word itself comes from Kalevala.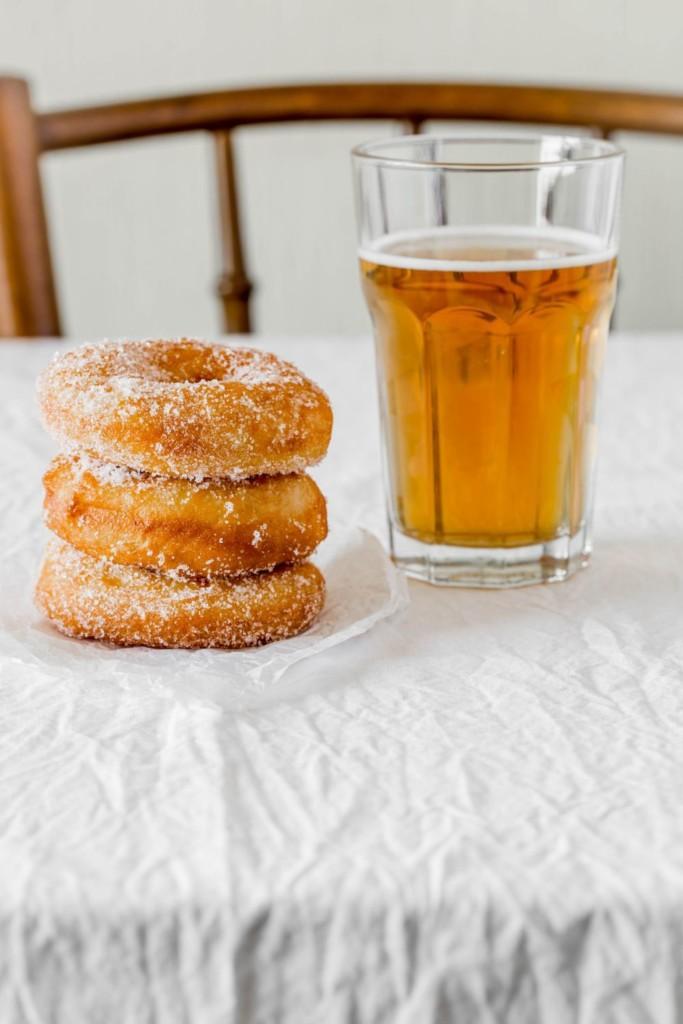 Home ale (kotikalja)
Another low-alcohol or non-alcoholic homemade drink you can also find in grocery stores is a form of farmhouse ale, in Finnish "home ale". The Finnish farmhouse ale comes in different versions, with some containing around 2% alcohol and some containing none and suitable for children.
Alcoholic Finnish drinks
What about alcoholic drinks? Firstly, it's important to know that most alcohol (wine, spirits etc.) in Finland, can be only bought from a state-own store, called Alko.
Secondly, alcohol is sold from 9 am – 9 pm in any store. That being said, restaurants and bars can serve alcoholic drinks after 9 pm. They operate in Finland similarly to any other European bar / restaurant.
Farmhouse ale (sahti)
Let's continue from where we left off. Sahti is another type of traditional farmhouse ale made in a similar way as kotikalja from grains like barley and rye. It is a strong alcoholic drink at around 8% ABV and can only be bought from some Alko stores, bars, or sahti breweries. Sahti has to be kept cold until consumption.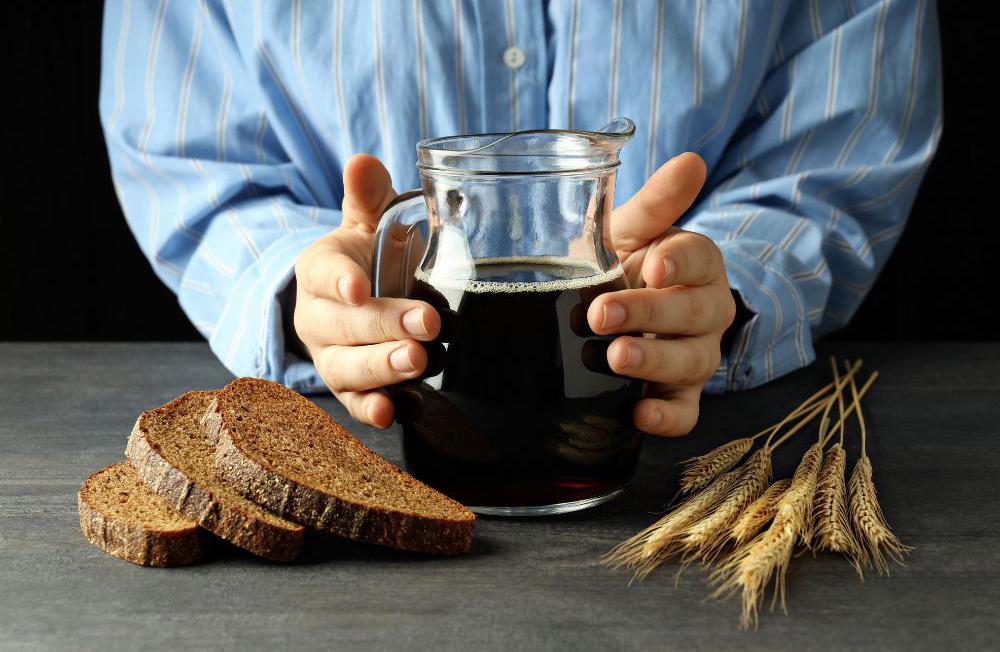 Cloudberry liquor (lakkalikööri)
Cloudberry liquor gets it taste and sweetness from cloudberries (lakka in Finnish). The berries are soaked in alcohol for several months.
While some of the well-known brands are Swedish in origin, a Finnish liquor is made from hand-picked cloudberries, at least by Lignell and Piispanen, established in 1852.
Cut cognac (jaloviina)
"Noble spirit" is a cut cognac and is known also as "jallu". The Finnish Alko, the only store able to sell stronger alcohols, reports jaloviina makes up 60-70% of flavored strong alcohol sales in Finland. A star rating is used to signify how much of the mixture is cognac.
Long drink (lonkero)
Lonkero, which would also literally translate as "tentacle" is actually short for long drink. The original version is mixed using gin and grapefruit soda. Alko developed the drink for the 1952 Helsinki Olympics to help restaurants serve drinks to a large number of tourists.
Lonkero has become a firm favorite in Finland and several flavors and brands are available. The versions available in grocery stores have traditionally been made through fermenting instead of gin due to Finnish regulations on the sale of alcohol.
Most bars and restaurants in Finland serve lonkero, and it is slowly becoming available abroad too, including in the United States.
Get to know the finns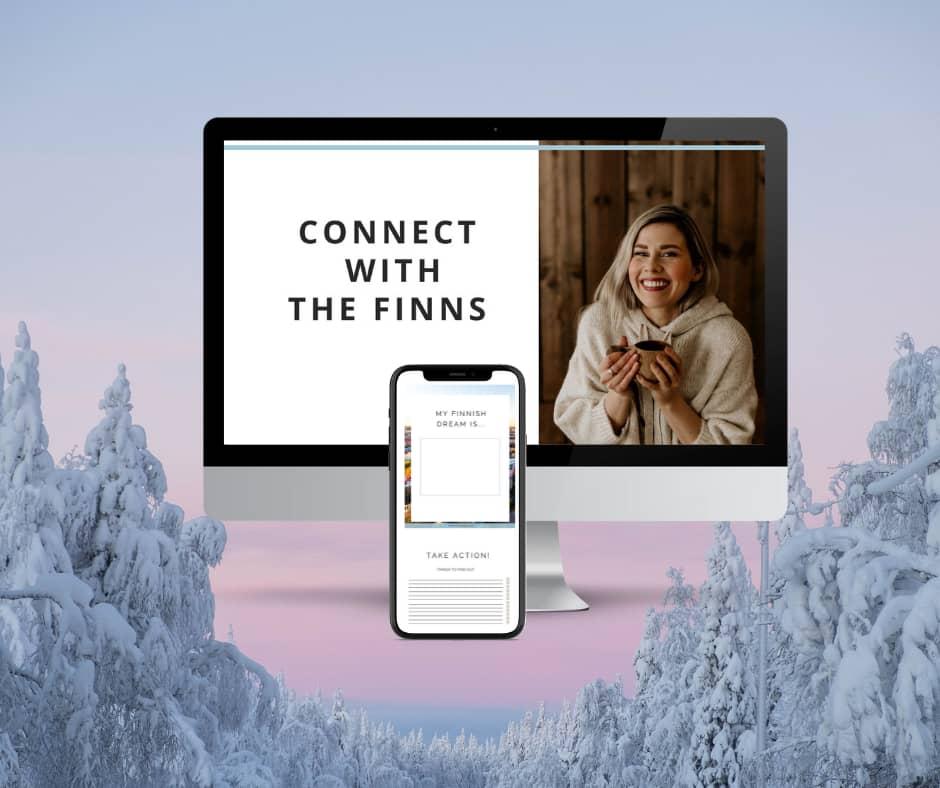 Join my free cultural class and avoid the culture shock when you are in Finland. ⭐⭐⭐⭐⭐
Cider (siideri)
Finnish and other nordic ciders are often (but not always) light and sweet. In addition to traditional apple and pear flavors, berry and tropical flavors are often available.
Gin
Did you know that one of the best gins in the world comes from Finland? Kyrö distillery's Napue gin was voted the best in Gin and Tonic at the International Wine and Spirit Competition in 2015.
Kyrö distillery is located in Isokyrö in the South Ostrobothnia region with less than 5000 inhabitants. The drink itself is sold all around the world.
Salty licorice shot (salmari)
You can't write an article about Finnish drinks and leave out salmari. Salmiakki, salmiac licorice, or salty licorice is found in Finnish salmiakki sweets. Because of its strong taste, mixing it with strong alcohol masks the taste of alcohol, but foreigners (and some Finns too) can find it is an acquired taste.
The story goes the salmari drink was invented by the Finnish singer Jari Sillanpää when he worked as a bartender in the 1980s and got to know other similar Nordic drinks.
Akogare cocktail
Finally, the Akogare cocktail developed by Finns Michael Grönfors and Jyri Pylkkänen is the first Finnish cocktail to be included in Mr. Boston Bartender's Guide.
Are you a foodie? Here are some other articles you might find interesting:
*Due to Finnish legislation, the comments of this post are disabled. References:
https://www.hartwall.fi/inspiroidu/branditarinat/vichy-on-vesista-vakevin/
https://fi.wikipedia.org/wiki/Sahti
https://www.is.fi/viihde/art-2000000783172.html
https://fi.wikipedia.org/wiki/Lonkero_(juoma)
https://en.wikipedia.org/wiki/Sima_(mead)
https://en.wikipedia.org/wiki/Cut_brandy#Finland
https://en.wikipedia.org/wiki/Vegetarianism_by_country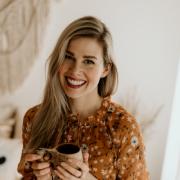 About Varpu
I'm the founder of Her Finland. I love cultural tidbits, aha moments, Finnish folklore, and cinnamon buns. My newest interest is learning bird songs. Read more about me..