Looking for the best Finnish restaurants in Helsinki?
I have a theory, which states that the secret behind every successful trip is eating delicious local food. That's why I put in as much effort in finding great places to eat as I do in finding interesting things to do. I've never had to regret this habit.
The best thing is, however, when you know another foodie from your destination, and they have a similar taste as you. It makes choosing restaurants as easy as child's play. Make a note of your friend's tips and start eating your way through the city.
The goal of this post is to help you find Helsinki restaurants that are perfect for you!
I focus especially on Finnish restaurants and cross kitchen places that have a hint of Finnish influence in them.
I admit that a couple of restaurants that don't really fit into either category might have slipped through to this post. This is because I know that sometimes you just want to eat something completely different than what you first thought you wanted to eat.
A good friend will anticipate those moments too.
Psst… Follow me on Instagram, and get more Finland into your daily life immediately!
Näytä tämä julkaisu Instagramissa.
Here's what we are going to cover in this post. Get ready to drool! Oh, and be sure to bookmark this post because I'll update it every time I visit some place delicious.
Helsinki Food Scene
Helsinki as a city is not particularly well known globally for its food. At least not yet.
I think this will change because Helsinki offers incredibly delicious, clean and seasonally rich food which is prepared with care, taking into account any dietary restrictions you might have.
I think this city is one of the easiest places in the world to dine with allergies or as a vegetarian. People in Finland are extremely careful when it comes to allergens.
Vegetarian dining is a big thing in Helsinki. It's more a rule than an exception that there are vegetarian or vegan dishes on the menu, including full tasting menus.
At the moment, the Helsinki food scene is all about locally produced food, organic ingredients, and social responsibility. In many places, vegetables are the stars of the dishes.
The most wonderful thing about Helsinki is how relaxed eating out is, even during dinner.
When I was preparing to write this post, I called a couple of the city's Michelin star restaurants to ask if one could dine there wearing sneakers. The reply was full of warm laughter. Of course, I was told.
Based on my own experiences, the service in Helsinki restaurants is, without exception, unreserved and warm-hearted. All of the restaurants in this post have charmed me with their service!
When I'm not sure what to get, I often ask waiters for their favorites. These recommendations have led me to try tastes and ingredients I wouldn't have otherwise realized to try.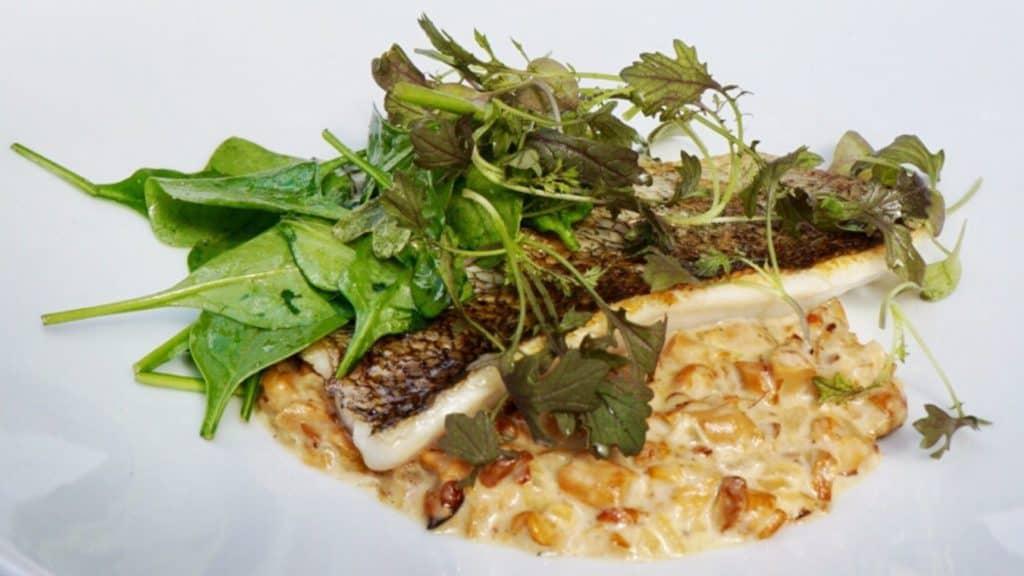 How to Get Started with Finding Finnish Restaurants in Helsinki
These four steps help you make sure that you'll find the right restaurants for you during your visit to Helsinki.
1. Think about the type of tastes you'd like to experience. For example: Lappish food, modern Finnish cuisine, and traditional Finnish dishes.
2. Don't plan excessively. Lock down only one restaurant for each day, because when you're on holiday, you should be prepared for changing plans and interesting places you stumble on.
3. As I wrote above, restaurants in Helsinki are very good at taking care of customers with special dietary requirements, but if you want to make sure, contact the restaurant beforehand.
4. Remember to make dinner reservations well in advance. I recommend always making a table reservation, even on weekdays. Some restaurants release reservations for approximately a month at a time.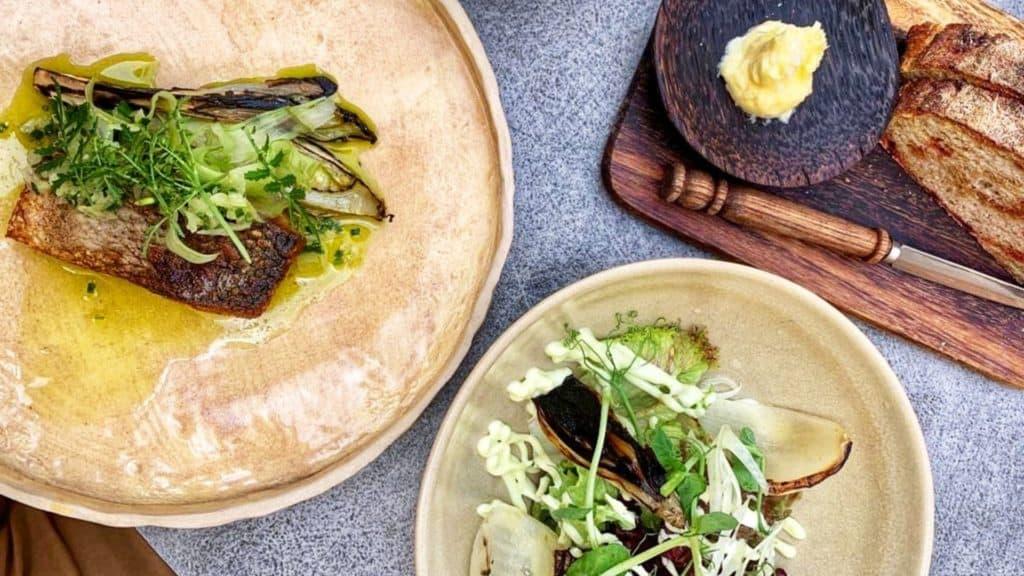 Mouthwatering Finnish Restaurants in Helsinki
Most of these below mentioned Finnish restaurants in Helsinki offer you modern takes on Finnish cuisine. There are also two restaurants which present you with authentic Lappish flavors.
Kuurna
A small atmospheric bistro, which never lets you down! Many locals think this is the best place to dine in Helsinki. The menu changes often and focuses on what is essential: the first-class ingredients. Kuurna is a charming date night venue.
Address: Meritullinkatu 6. Closed on Sundays.
Vinkkeli
Vinkkeli's dishes are influenced by the Nordic countries and different seasons, and they are always surprising and incredibly tasty. This restaurant has a unique feel to it, which you need to experience on the spot.
Address: Pieni Roobertinkatu 8. Closed on Sundays.
Kulta Kitchen & Bar
A modern Lappish restaurant, which brings a piece of the arctic world of tastes into Helsinki. A large dining room, so it's possible to dine here even if you don't have a reservation.
Address: Bulevardi 28. Open everyday.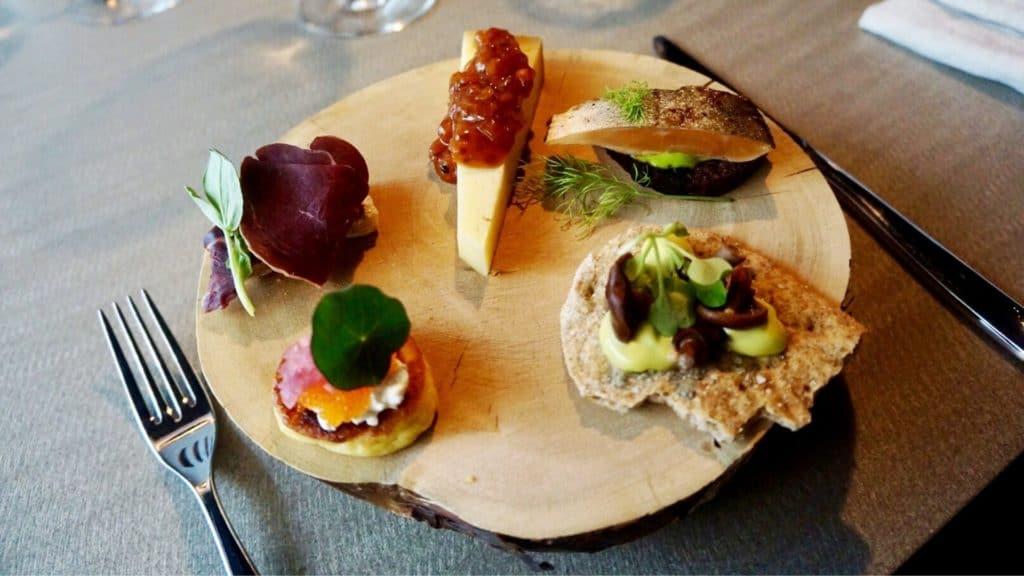 Lappi
If you wonder what Lapland is like, you must visit this restaurant. Lappi serves you an authentic Lappish atmosphere in its rich humor, delicious traditional dishes as well as in the decor. An experience for both children and adults!
Address: Annankatu 22. Closed on Sundays.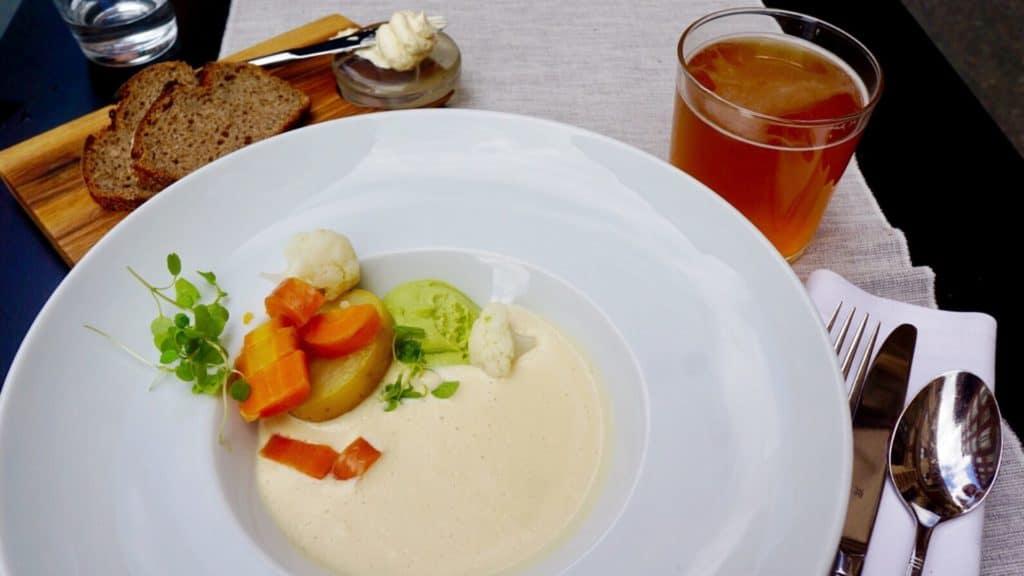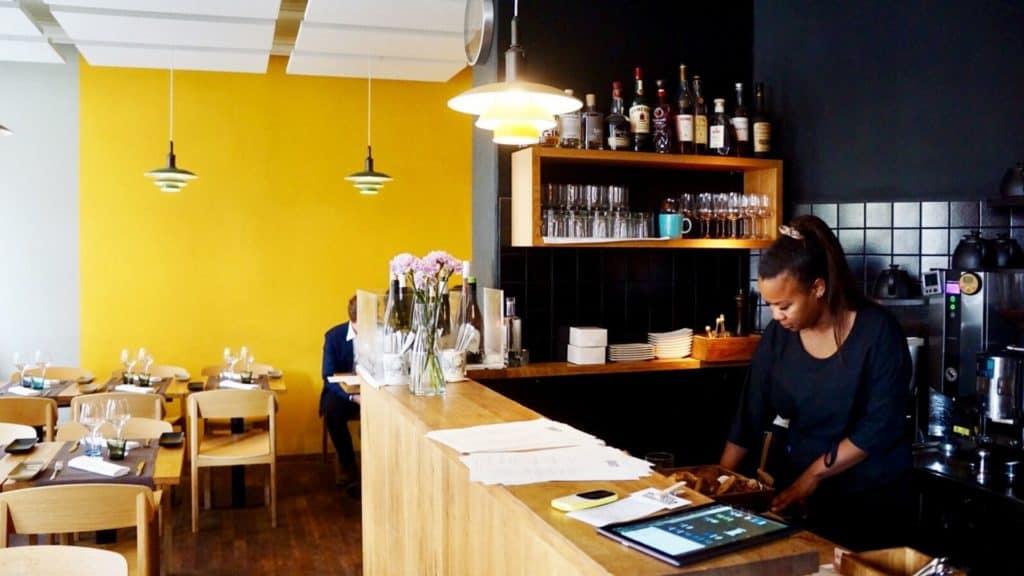 Nolla
This is the place where high-quality food meets sustainability. The ideology of Nolla is waste minimization (hence, the name) and mindful sourcing of seasonal products which come from local farmers, fishermen and producers. You won't see a wide range of dishes there, but will find something to your taste. The restaurant is in Michelin Guide 2023.
Address: Fredrikinkatu 22. Closed on Sundays.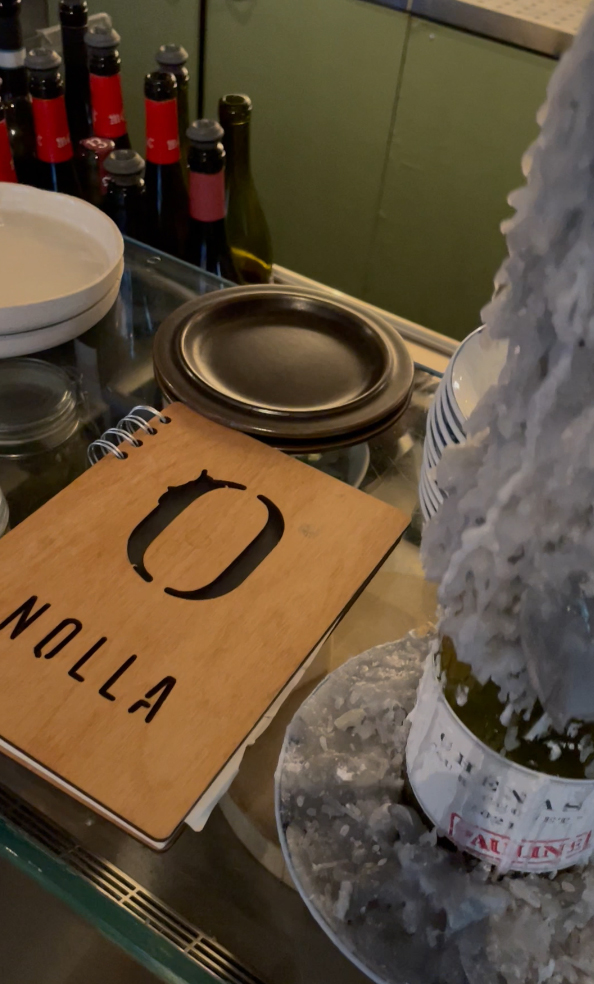 Romantic Restaurants in Helsinki
I struggled a bit coming up with a suitable title for the following three restaurants because they each have a different offering. They all provide a lovely scene for romantic dining so I decided to highlight that aspect.
Sikke's
Sikke's is a restaurant owned by two famous Finnish chefs, Sikke Sumari and Pipsa Hurmerinta. The decor is charming, and the food even more delicious. Prices are moderate. A place where you can spend hours! One of my favorites in town.
Address: Tehtaankatu 34. Closed on Sundays and Mondays.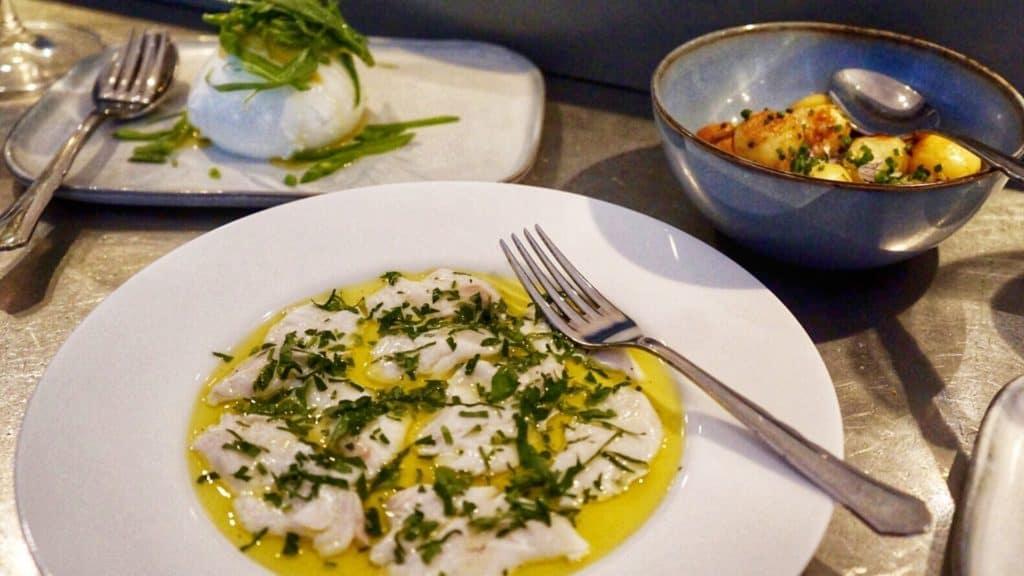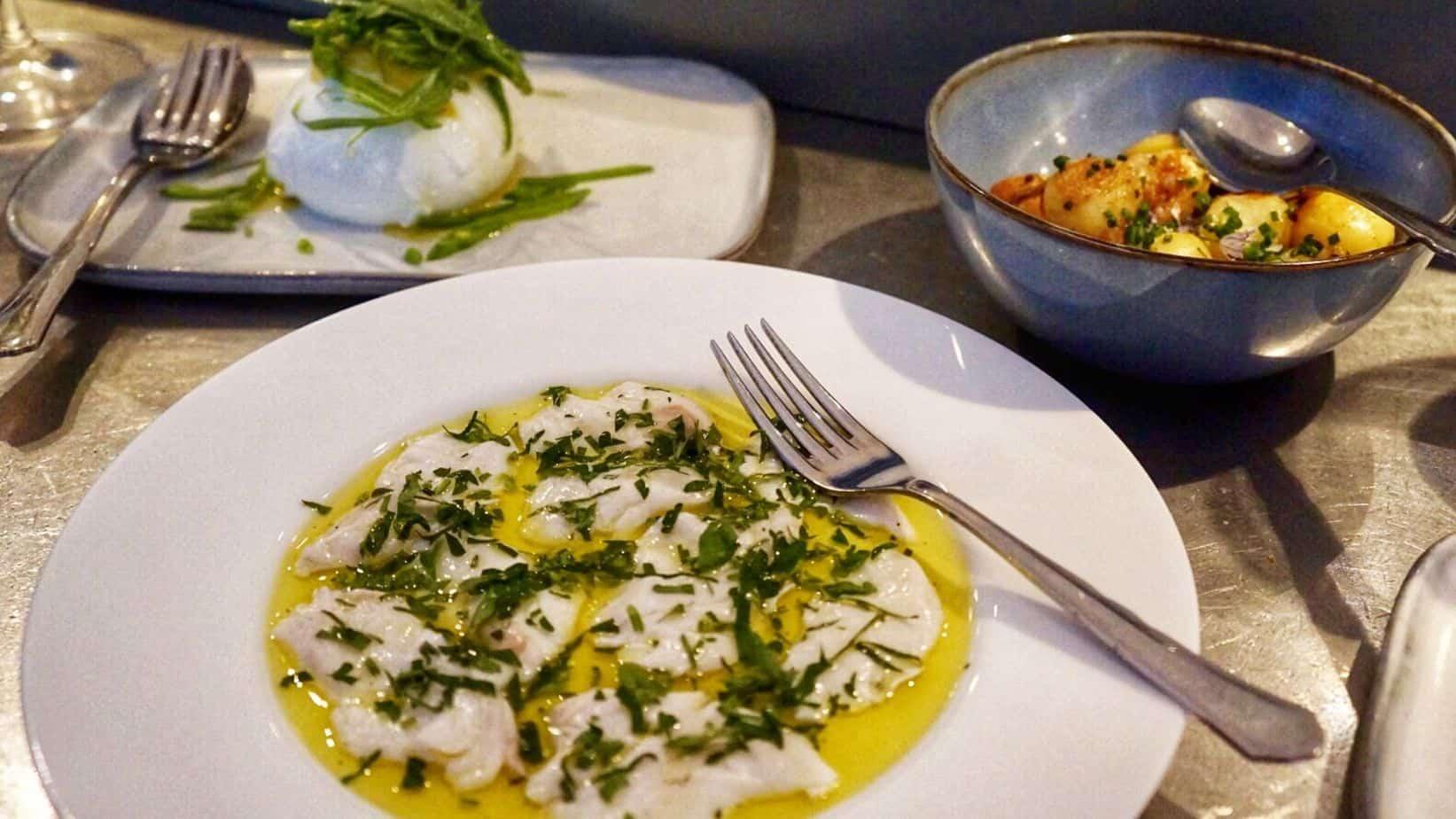 Farang
Yup, this is not a Finnish restaurant. I have to mention though simply because Farang is one of the best restaurant experiences I've had in my life (and one of the best dates).
Choose a tasting menu that positively melts in the mouth with drinks that match it perfectly. I chose to order only half of the drinks package. Otherwise, my hubby would have had to carry me home.
Address: Arkadiankatu 6. Closed on Sundays.
Ego
Ego is called a "neighbourhood restaurant" for a reason. Although the food is high-class, the atmosphere in this restaurant is very relaxed and cozy. Ego's concept is sustainability, beauty, flavour and locally sourced products. They also have their own wine cellar! Ego got into Michelin Guide 2023, so book a table in advance, the place is quite popular. And I can see why! Highly recommend.
Address: Korkeavuorenkatu 27. Closed on Sundays.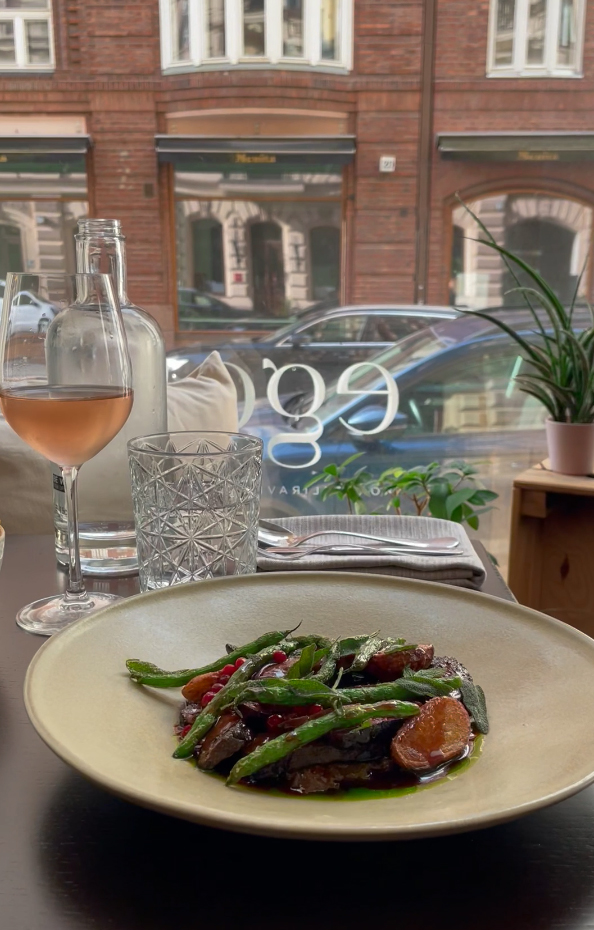 Best Seafood Restaurants in Helsinki
Fisken på Disken
A modern seafood restaurant on the top floor in the Kauppakeskus Kamppi mall. In my opinion, they serve the best classic salmon soup in the city.
The freshness of ingredients and the chef's eye for detail in Fisken is just unbeliavable. For relaxing and just feeling the vibe, order the oysters and shellfish finger food with a glass of bubbly.
Address: Kamppi Mall – top floor, Urho Kekkosen katu 1. Closed on Sundays.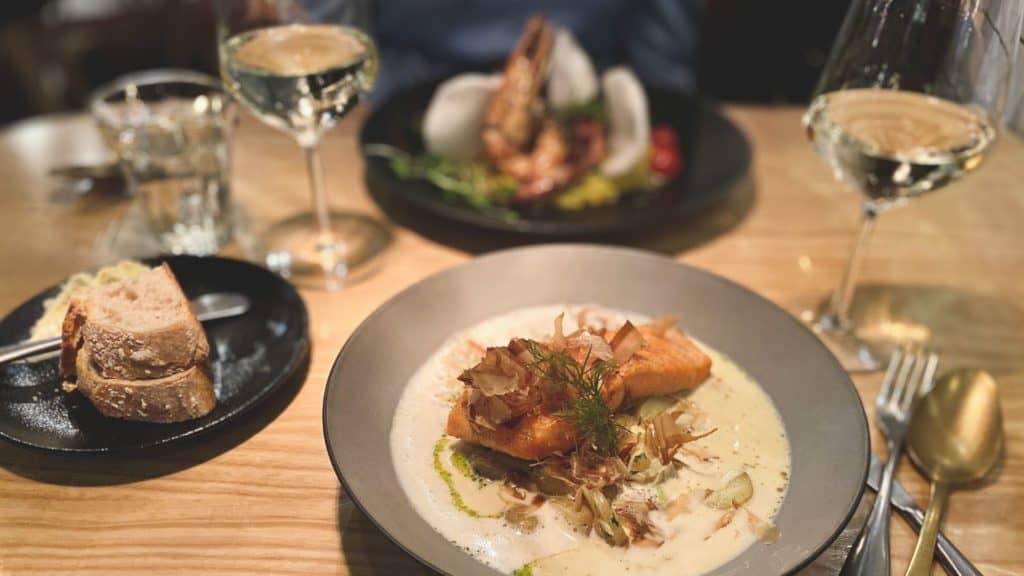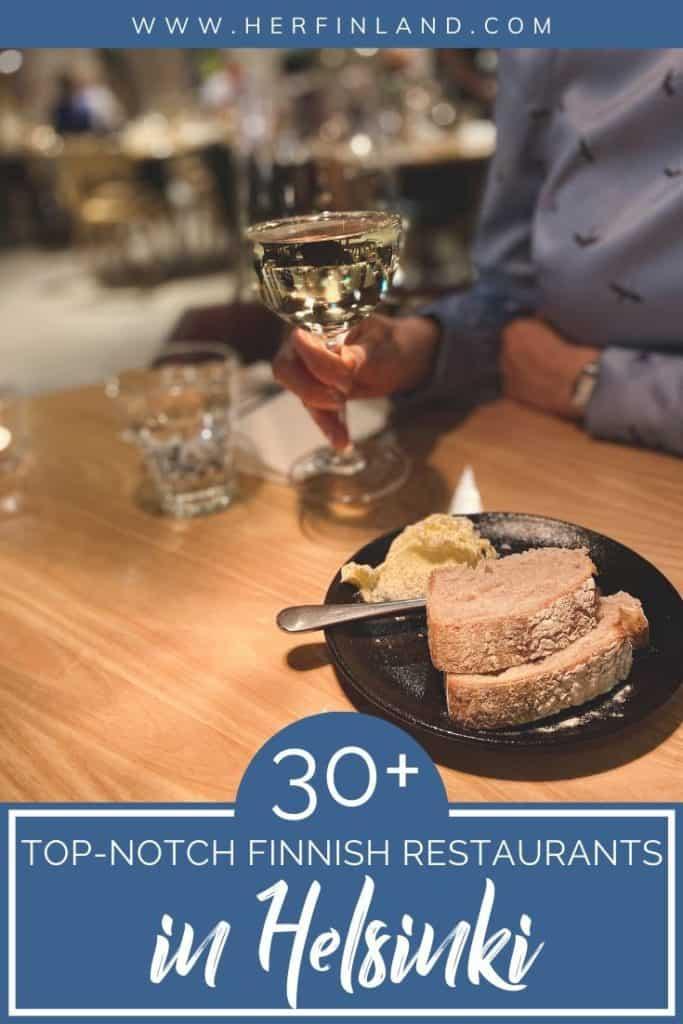 Restaurant Merimakasiini
Located next to the Hietalahdentori square, this is a traditional, cozy restaurant decorated in a retro style serving fresh fish and shellfish. The crayfish dishes are my favorite choice from the menu.
Address: Hietalahdenranta 14. Open every day.
Sushibar + Wine
Sushi with a Helsinki twist. Cool Scandinavian design, top-quality sushi, organic wines, and pretty people. In my opinion, this sushi chain has the best sushi in town. Four restaurants in different locations in the city. Awesome place for lunch and dinner both.
Address: several in town, e.g. Fredrikinkatu 42, which is open every day. No reservations.
FinNISH CONNECTION COLLECTION 🇫🇮
Finland-themed sweaters and accessories made-to-order. 🧡 Worldwide shipping.
Cool Cross-Kitchen Finnish Restaurants in Helsinki
Here are my favorite cross kitchen places that have a hint of Finnish influence in them!
Shelter
Shelter is my favorite place when I want to eat out on a terrace in Helsinki. That's because the restaurant is located on a wonderful spot in a red-brick warehouse building just below the Uspenski cathedral. The mains are good, but there are no words for how good the starters are, especially the tartare!
Address: Kanavaranta 7. Closed on Sundays.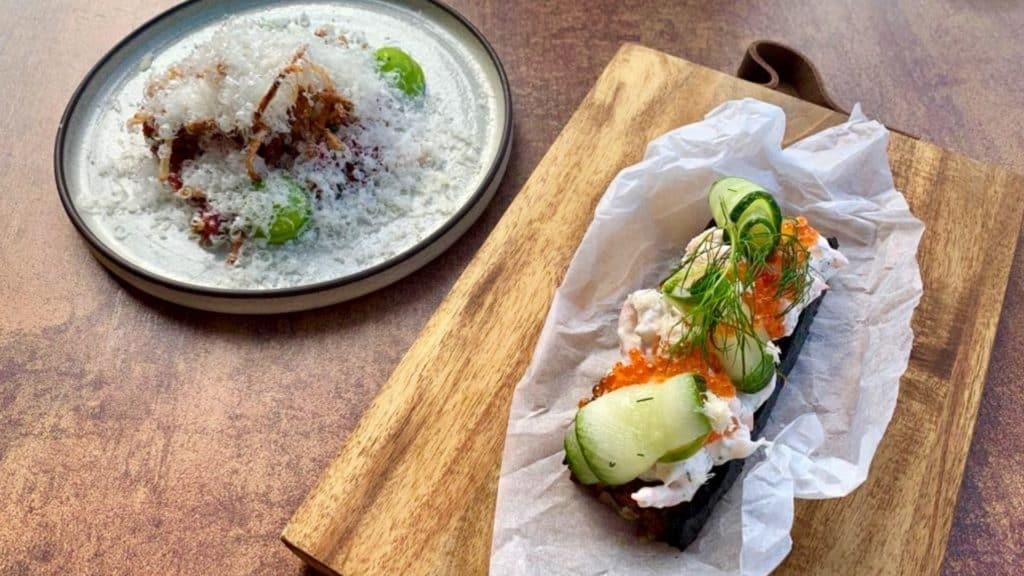 Hills Dumplings
Here you can find tasty handmade dumplings with a Helsinki twist and to wash them down with carefully chosen craft beers. A relaxed place with an excellent quality-price-ratio and very stylish decor. I love to hang out here with my friends.
Address: Kalevankatu 17. Closed on Sundays.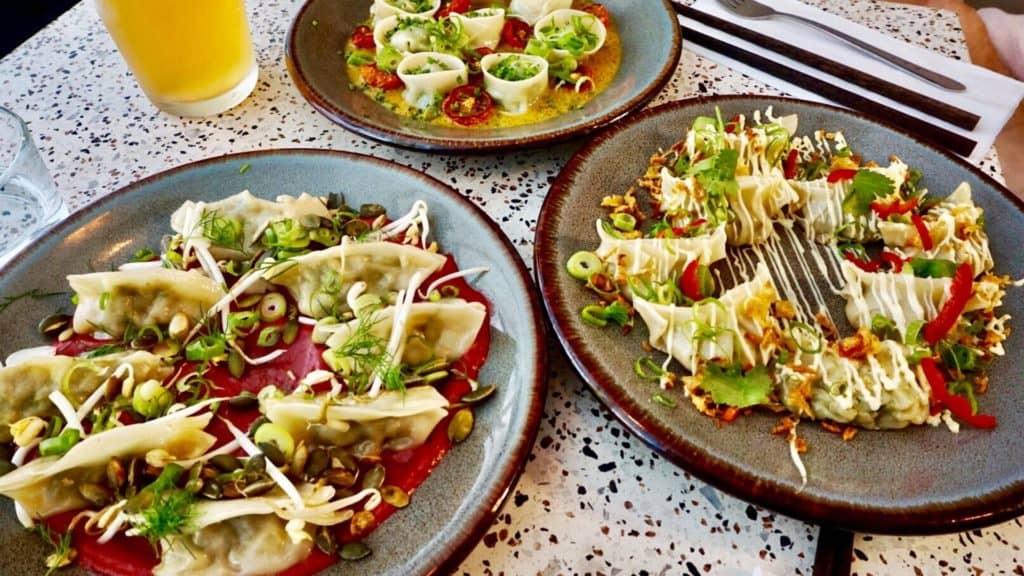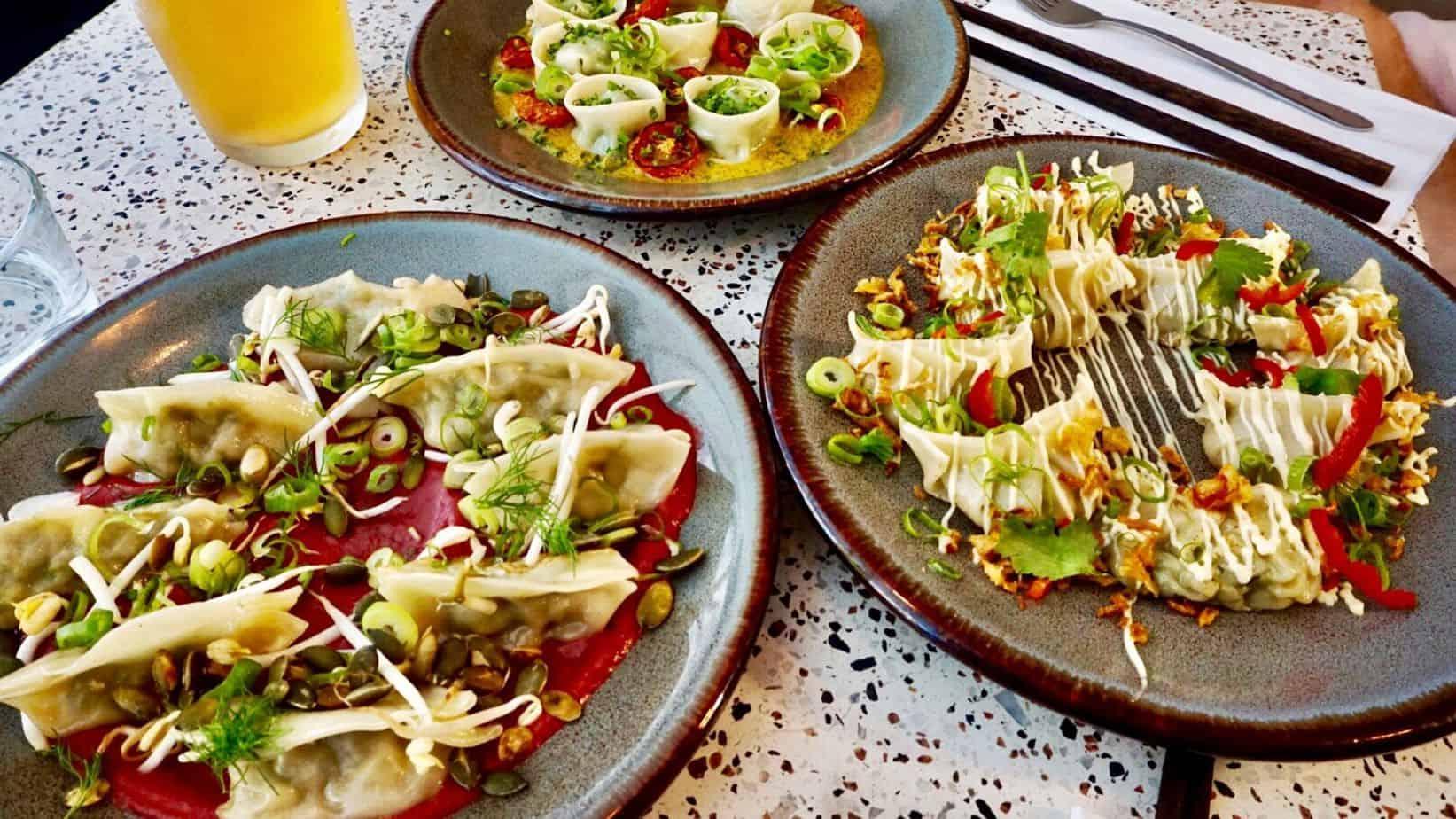 Skiffer
Skiffer introduces you to the Finnish version of pizza called 'liuska'! They are served with wonderfully unusual toppings. My favorite is the one with goat cheese, strawberries, rocket and pine nuts. The most wonderful restaurant in this chain can, in the summertime, be found in the Liuskaluoto island near Helsinki, which you can reach by ferry.
Address: several in town, e.g. Erottajankatu 11, which is open every day. No reservations needed.
Pobre
This restaurant isn't technically Finnish, but pretty much cross-kitchen. And I have to recommend it to you – I've had an amazing experience there and will be returning many more times. The dishes are a fabulous fusion of the Spanish and Filipino cuisines and won't leave you indifferent. It is really difficult not to try everything on the menu – you'll be intrigued, captivated and your mouth will start watering. My personal favourites are their croquettas and ginataan, and my friends love their seafood dishes. Check them out and tell me your favourites!
Address: Annankatu 15.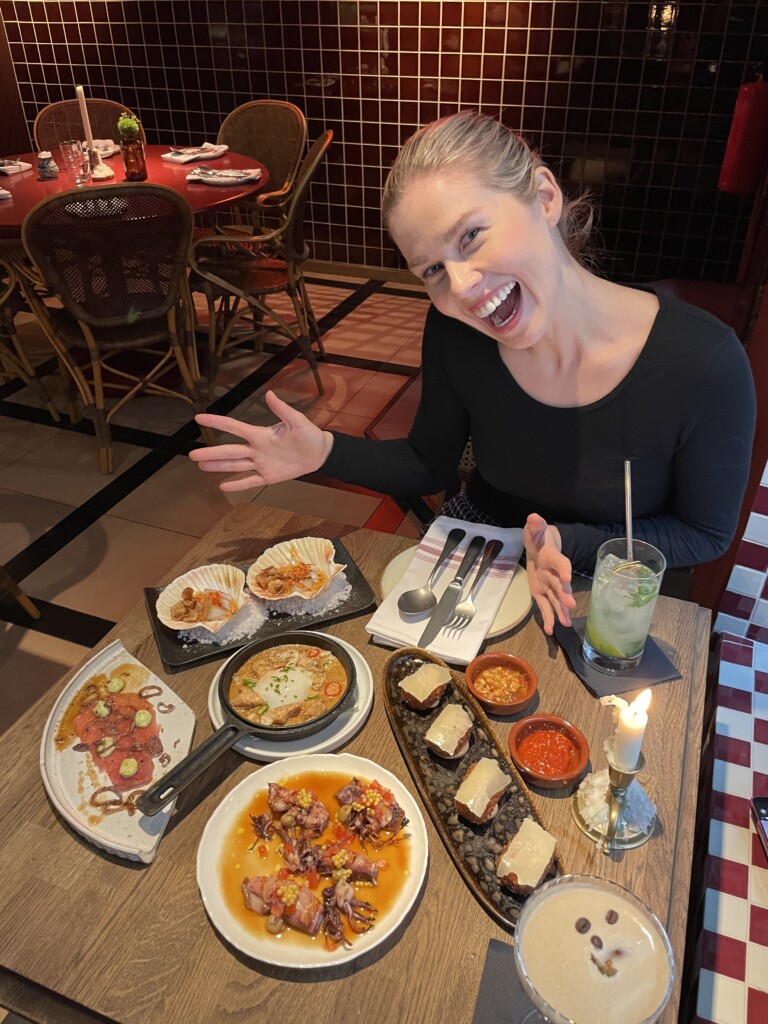 Best Italian Restaurants in Helsinki
Sometimes you just really want to find a great Italian restaurant in a new town. I got you covered!
Ventuno
The stylish Ventuno serves modern Italian food in a gorgeous red stone building, that used to house the Russian czar's secret service. That's why the name "House of Secrets". In addition to the food that just positively melts in your mouth, Ventuno also serves the best bellinis in Helsinki.
Address: Korkeavuorenkatu 21. Open every day.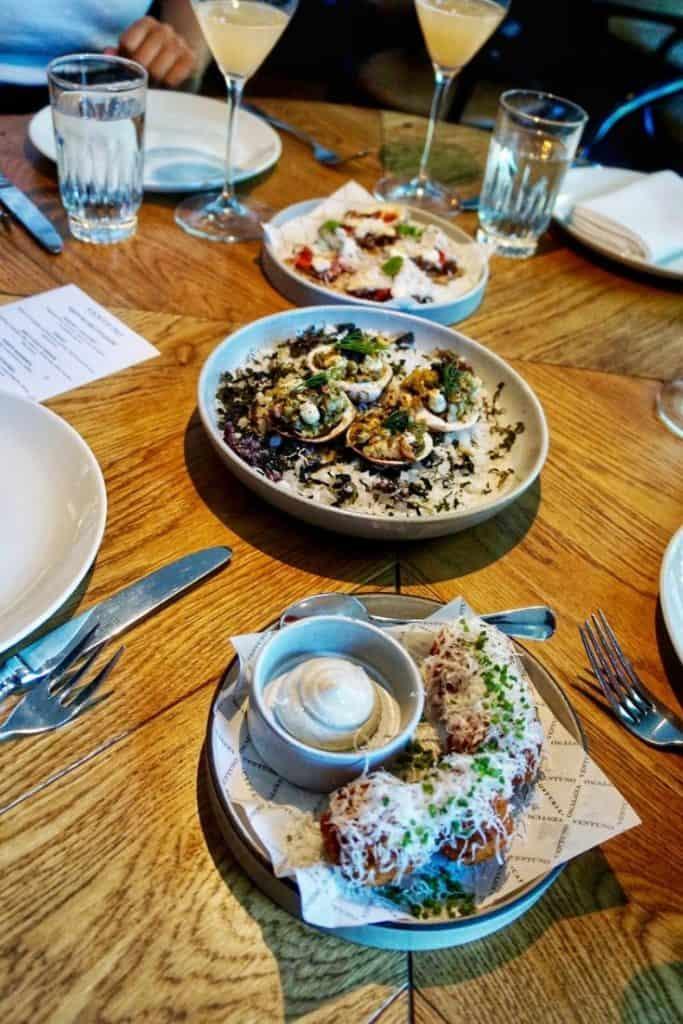 Via Tribunali
Probably the best pizza place in Helsinki just next to Helsinki Cathedral. Awesome locaiton that's also great in the summer, when they fully open the large windows facing the lovely Sofiankatu street.
Address: Sofiankatu 4. Open every day.
Toscanini
I have happily dined in this cozy Italian more than once when I've forgotten to make a reservation and tried and failed to enter one of the super-popular restaurants. Toscanini is located right in the center of town.
Address: Bulevardi 4. Open every day.
Grab the free kit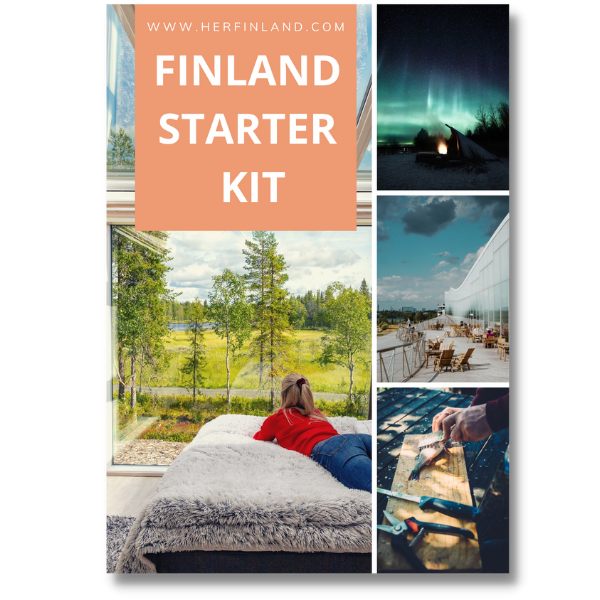 Best Places to Eat Lunch in Helsinki
Woohoo! Weekday lunches are the best in Helsinki. Incredibly delicious food with moderate prices.
Here are more restaurant ideas for your midday breaks. Be sure to check out the lunch offers of the above mentioned restaurants too.
Helsinki Market Hall Favorites: Petiscaria, Fat Ramen & Soppakeittiö
Especially the Hietalahti and Hakaniemi market halls are excellent places for eating a reasonably priced lunch tasting Finnish flavors and surrounded by the locals. My favorites in Hietalahden Market Hall are Petiscaria (more about that one later) and Fat Ramen. Soppakeittiö you can find in both halls.
Address: Hietalahden Market Hall – Lönnrotinkatu 34. Hakaniemen Market Hall – Hämeentie 1A. Closed on Sundays.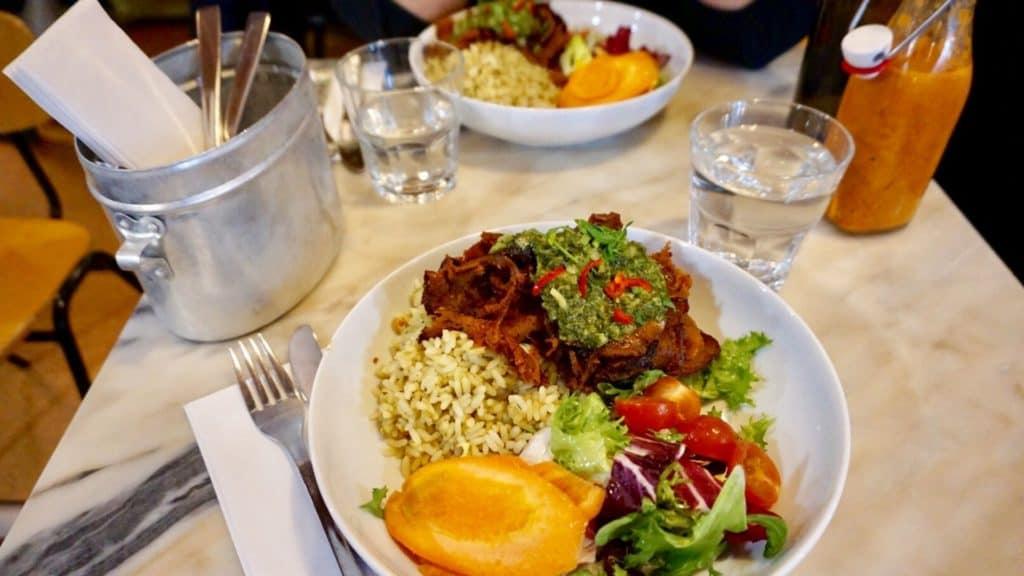 Petiscaria. This wonderful Portuguese restaurant can be found in the Hietaniemi market hall. Their crispy Seitan will make meat eaters believe that veggies can be melt-in-your-mouth delicious.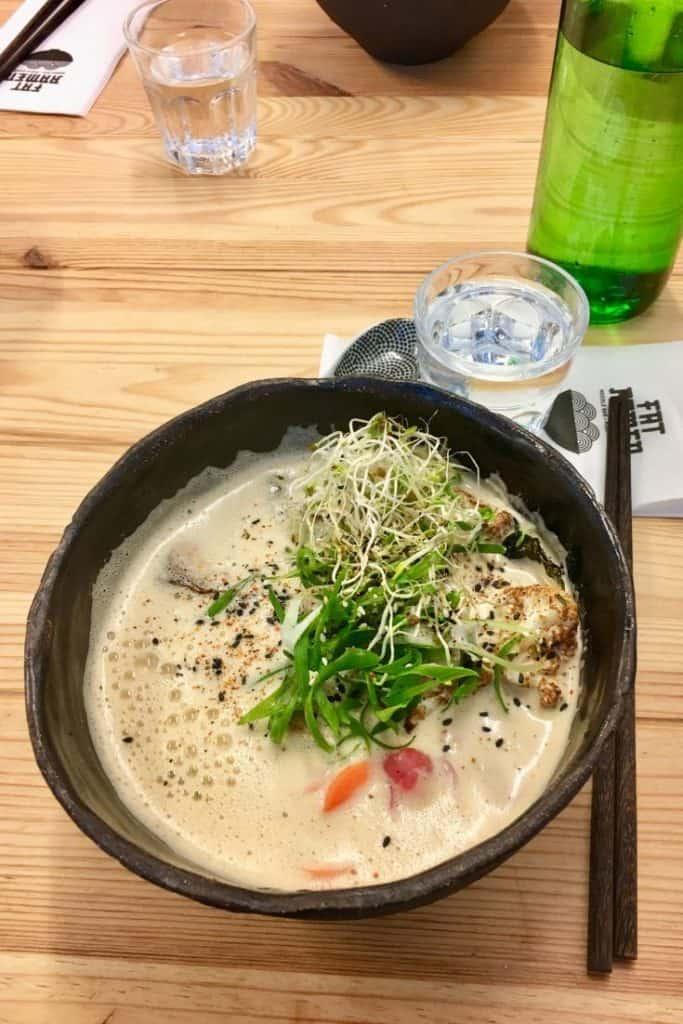 Fat ramen. Their hearty soups are huge and super tasty!
Delicious soups at Soppakeittiö, which can be found in both market halls.
Herkku Food Market Bistro at Stockmann Department Store
The basement of Stockmann houses the largest and possibly most beautiful grocery store which also has a quality bistro. The delicious, untraditional fish soup has become a super popular option for lunch. The bistro also offers other dishes for a good quality-price-ratio.
Address: Stockmann, Aleksanterinkatu 52. Closed on Sundays and Mondays.
Cafe Succes
Nestled in the middle of one of the most charming districts in Helsinki, this old cafe is a terrific lunch spot, serving Finnish classics like the salmon soup.
Address: Korkeavuorenkatu 2. Open every day.
Green Hippo
This is a great lunch place with mostly vegeterian dishes, which won't leave you disappointed. I had a hard time choosing what to get – everything looked so appealing. I ended up ordering the most colourful dish and didn't regret it. During lunch hours you can get a cup of coffee for only 1€ and if you're feeling playful – a glass of lunch wine is only 5€!
Address: Punavuorenkatu 2.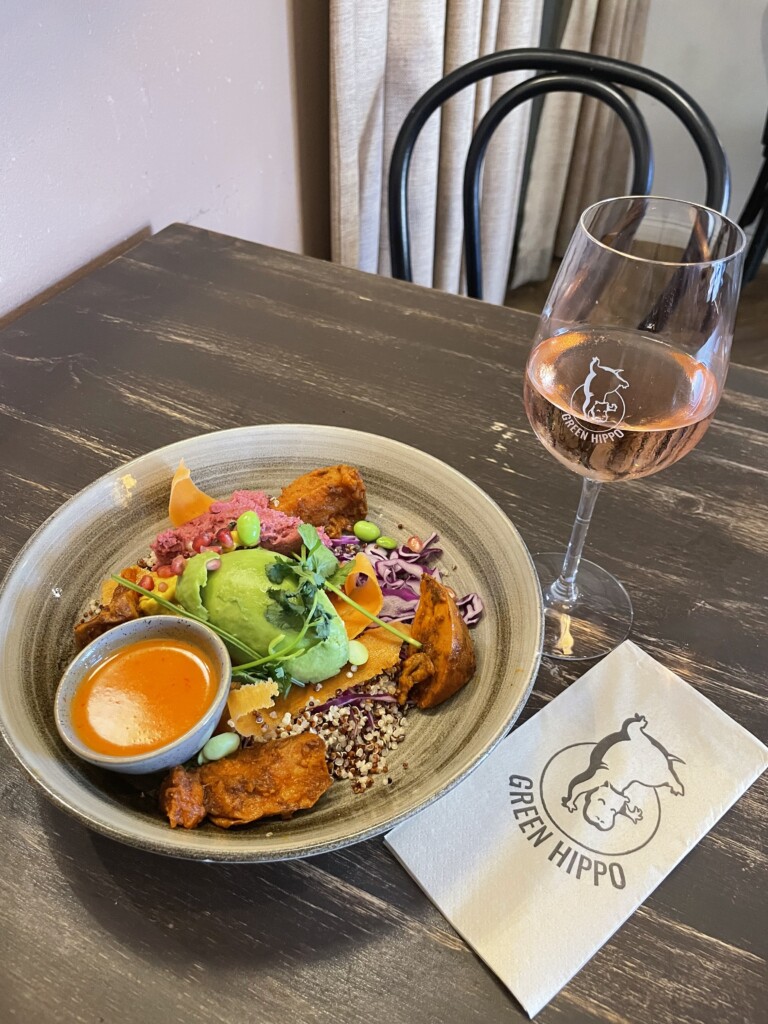 Cafe Bar No 9
This place has been people's favourite since 1996. Hearty meals for lunch and dinner, great drinks selection, busy atmosphere – enjoy pasta or a burger in the heart of Helsinki. Don't be surprised if the place is packed – everyone knows about it!
Address: Uudenmaankatu 9.
Penny
Penny makes incredibly tasty lunch dishes. Dimly lit with candles, the atmosphere is cozy and romantic in this tiny restaurant. Love it!
Address: Uudenmaankatu 13. Closed on Mondays and Tuesdays.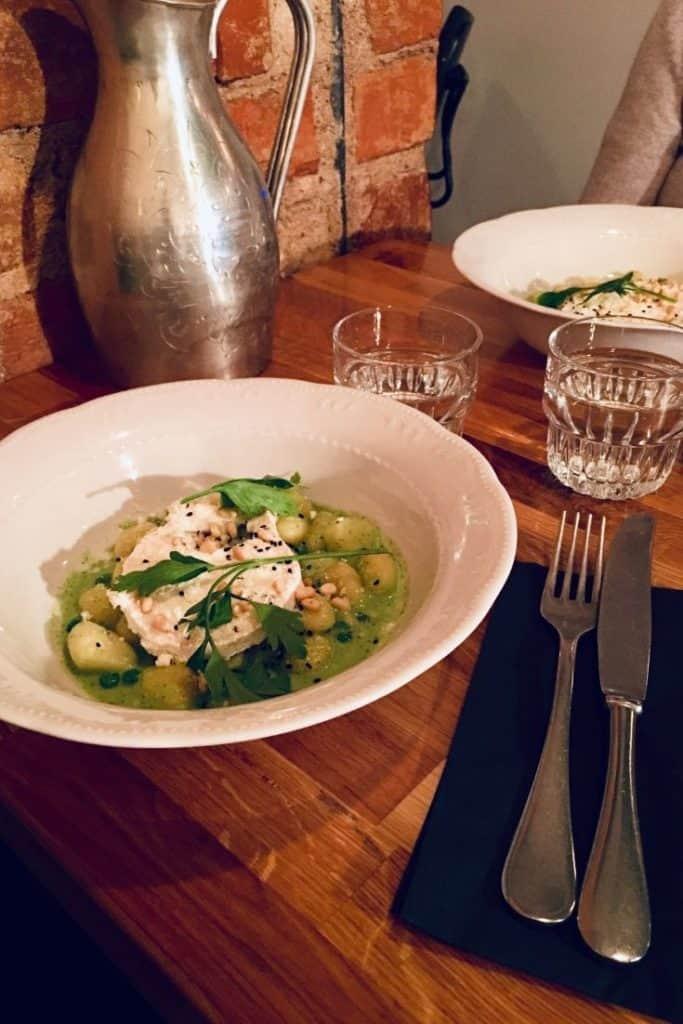 Story
This restaurant chains has tasty lunch options. It's also great for brunch. Choose the Kamppi Mall restaurant with awesome views over the city.
Address: Kamppi Mall – top floor, Urho Kekkosen katu 1. Open every day.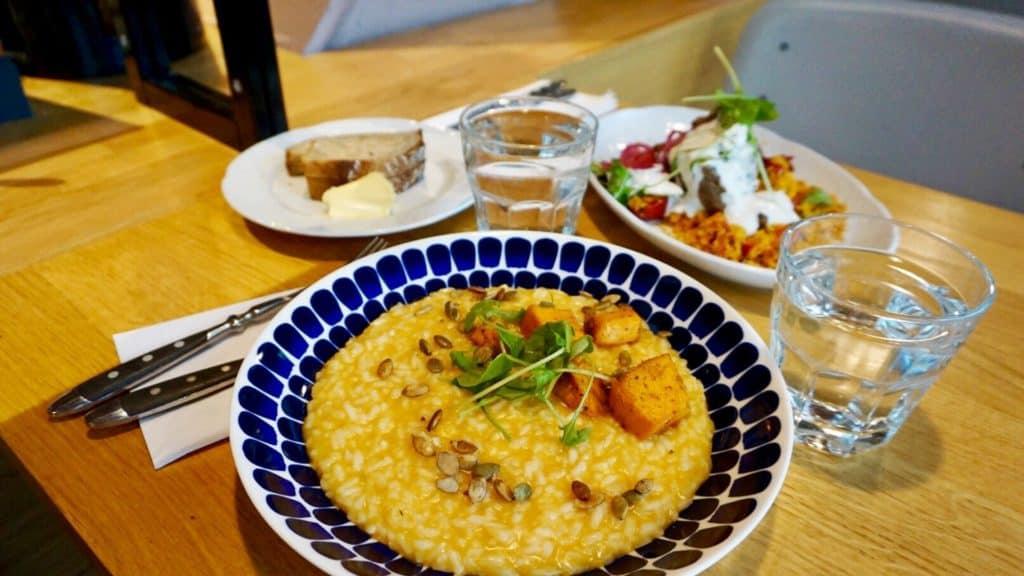 Best Vegetarian and Vegan Restaurants in Helsinki
Note that all of the restaurants mentioned in this post offer vegetarian and vegan options and even fully vegan tasting menus. Here are three fully meat-free places to eat in Helsinki.
Zucchini
A very popular, sweet, and cozy lunch restaurant in the city center. Also serves vegan options.
Address: Fabianinkatu 19-25. Closed on Saturdays and Sundays.
Bun2Bun
Finnish premium vegan burger joint which serves hamburgers that contain the very meaty Beyond Meat vegan burgers.
Address: Vaasankatu 13.
YesYesYes
A cute pink vegetarian restaurant with a good drinks list. Order shared portions for the whole party to taste.
Address: Iso Roobertinkatu 1. Closed on Sundays and Mondays.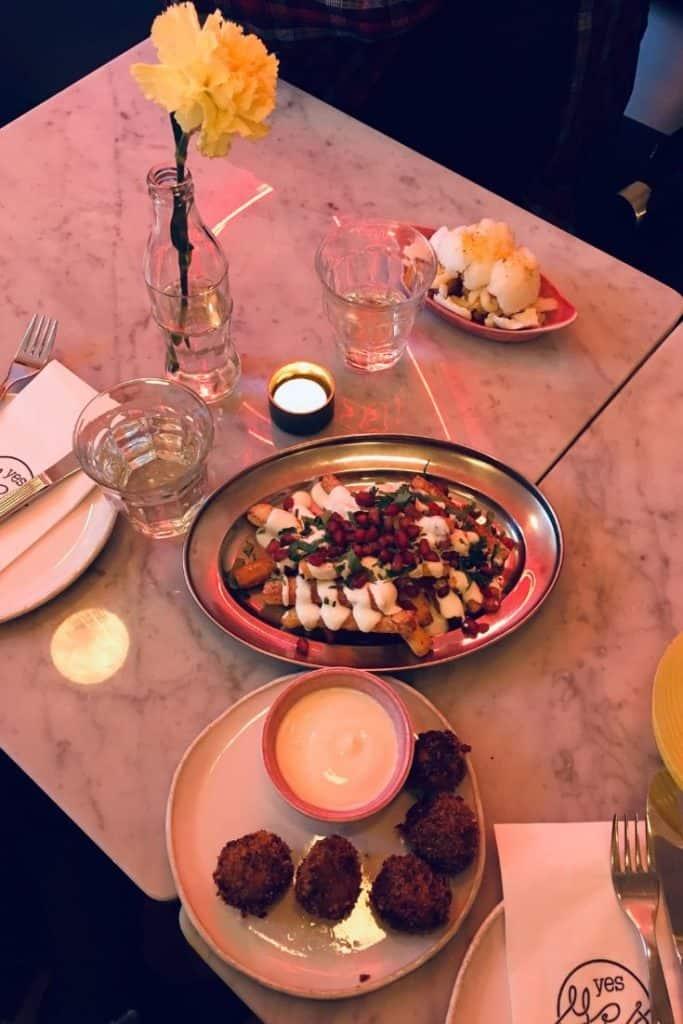 I was so hungry and everything tasted so good that I only remembered to take a pic at YesYesYes, when we were starting our third round of starters.
Common Questions About Helsinki Restaurants
Here are the most frequently asked questions when it comes to Finnish restaurants in Helsinki and the Finnish restaurant scene in general.
Are There Michelin Star Finnish Restaurants in Helsinki?
There are five restaurants in Helsinki, which have received a Michelin star: Demo, Grön, Olo, Ora, and Palace.
Especially Grön, Olo and Ora have been inspired by Finnish cuisine.
Are There Cheap Restaurants in Helsinki?
Lunch on weekdays is the most affordable meal in Helsinki, and the prices are around 10-12 euro even in restaurants considered to be good quality. Cafes can serve a lunch salad or soup for 7-9 euro.
The cheapest food in Helsinki can quite possibly be found in the many restaurants of the UniCafe chain around Helsinki. Note the atmosphere here is more like a cafeteria than a restaurant.
Unicafe serves a sturdy homemade meal for 8 euro and lunch is served until as late as 4 pm. Many UniCafe restaurants will be open on Saturdays too.
What Are Local's Favorite Brunch & Breakfast Places in Helsinki?
A large number of cafes in Helsinki serve delicious brunch and breakfast combos. Out of the restaurants, especially Tanner comes to mind as a delicious place to have brunch.
Early Bird, Way Bakery & Winebar, and Cafe Engel are great places to start your morning.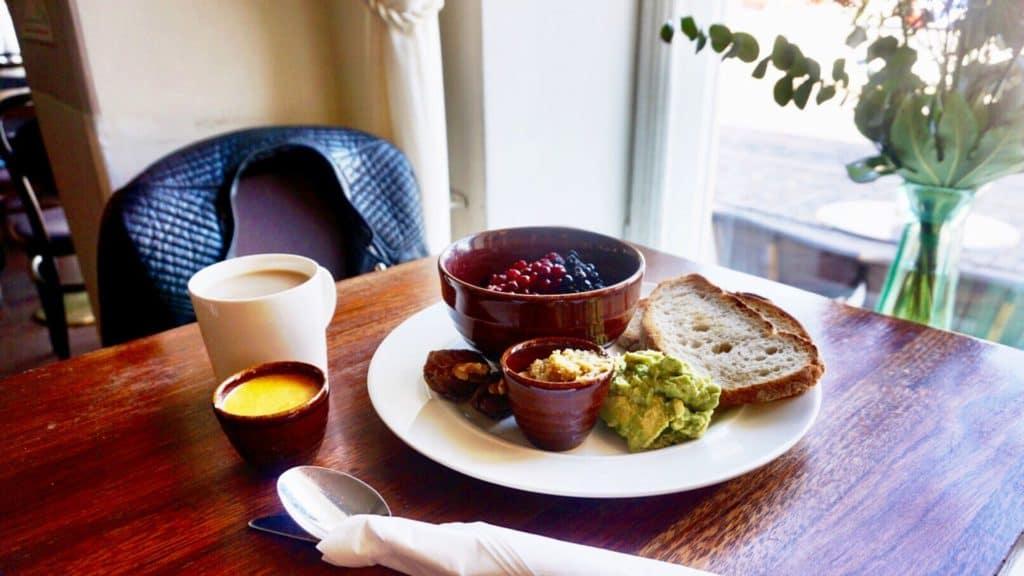 My peaceful weekday breakfast at Cafe Engel.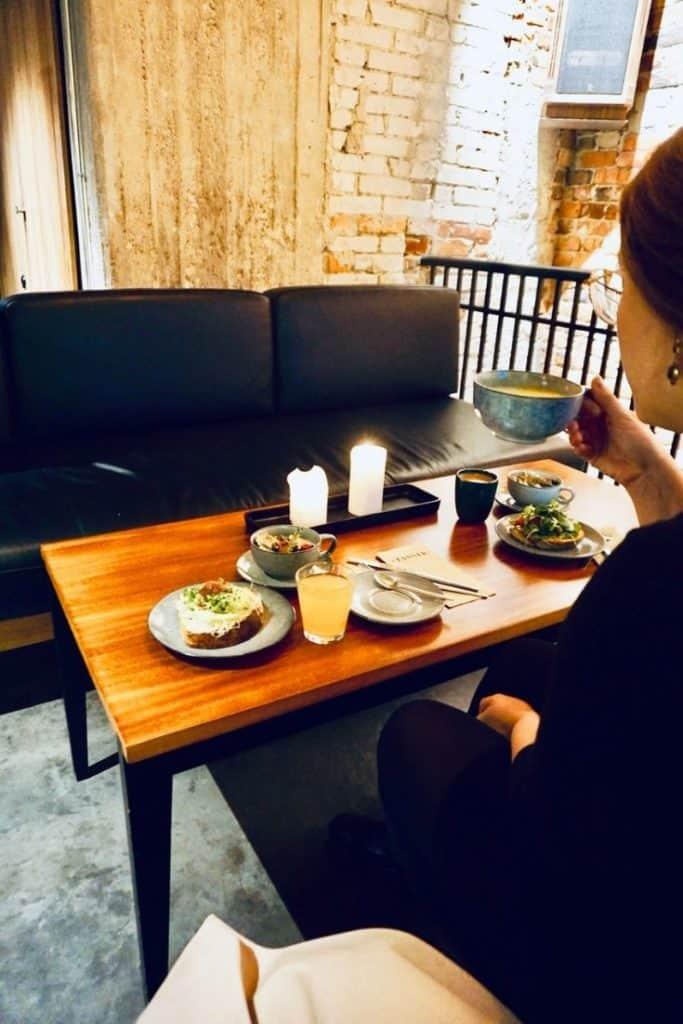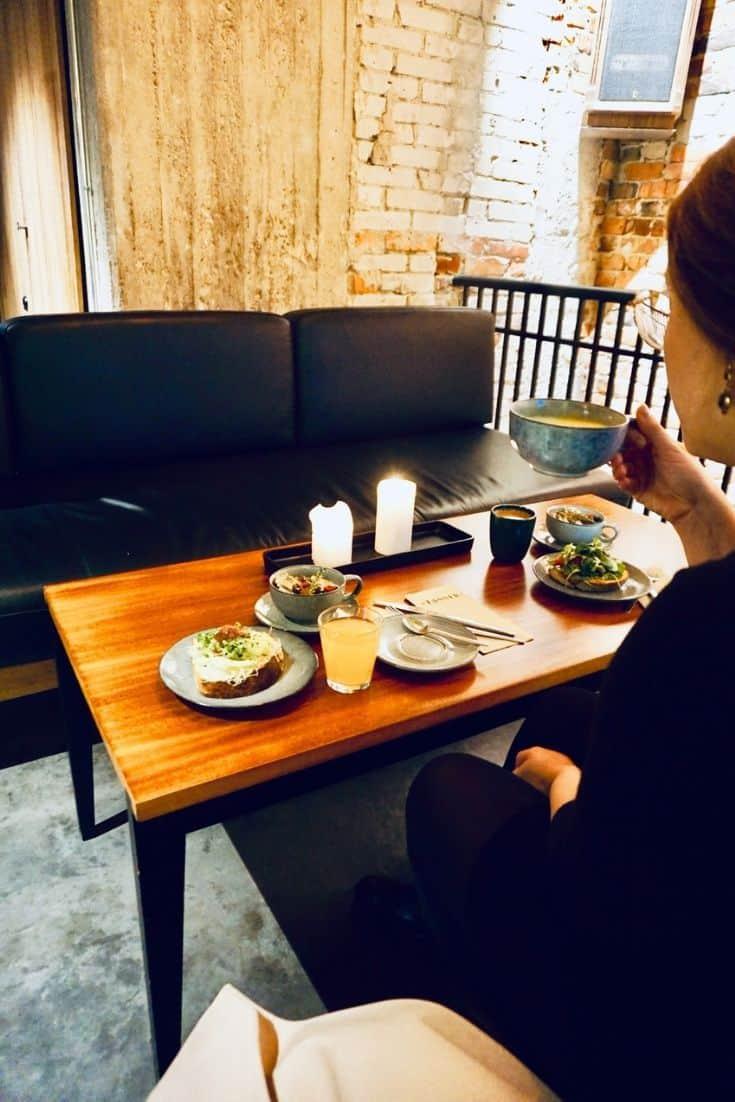 Brunching away at Tanner with my bestie last winter.
What Time is Dinner in Helsinki?
Dinner can be at any time between 5 and 10 pm. The most popular time for dinner reservations is 6-8 pm. Helsinki doesn't have set dinner times like in many other countries, for example, France.
What Time is Lunch in Helsinki?
Lunch in Helsinki starts very early. Many restaurants open for lunch at 11 am and stop serving lunch between 2-3 pm. The most popular time for lunch is noon.
What Do People Usually Drink in Restaurants?
It's quite rare in Finland to order alcohol over lunch if you're going to carry on working after the meal. The usual drink for lunch during weekdays is water.
During dinner, wine and beer are typical drinks. Drinking only water is always cool in Finland.
What's the Tipping Culture in Helsinki Restaurants?
You don't need to leave a tip in Finland, but you can tip for good service and food. You can also round up the check without thinking about any percentages.
Does the Breadbasket Brought to the Table Cost Extra?
If a breadbasket is brought to your table automatically, it is included in the price of the meal.
Is It Safe to Drink Tap Water Brought to the Table in Helsinki?
Absolutely! Finnish tap water is some of the cleanest in the world, and you should definitely drink it instead of bottled water both due to its taste and the environment.
Unfortunately, there's no clear pricing for how much tap water costs. Some restaurants in Helsinki will serve it for free, but in others, it can cost up to 3 euro per person.
How to Ask for the Check in the Restaurant?
It's good to know that in Finnish dining culture, the customer asks for the check from the waiter. After dining the diners are left on their own to chat in privacy, and the waiter will focus on serving other parties.
You can attract the waiter to you with eye contact, a nod, or by raising your hand slightly. Then ask for the check.

Helsinki Restaurants With Kids – What Should You Know Beforehand?
Kids are always welcome in the restaurants in Helsinki. However, not all places will have a separate menu for children.
In my family, choosing food from the "adult menu" has sometimes led to bitter disappointments, which flatten the mood and spoil the moment of dining together. That's why I recommend contacting the restaurant if the website doesn't have a children's menu.
When you dine with a baby or a toddler, it's nice to know that practically all restaurants have highchairs and good care rooms for babies. It's common practice in Finland that young children can eat their own snacks.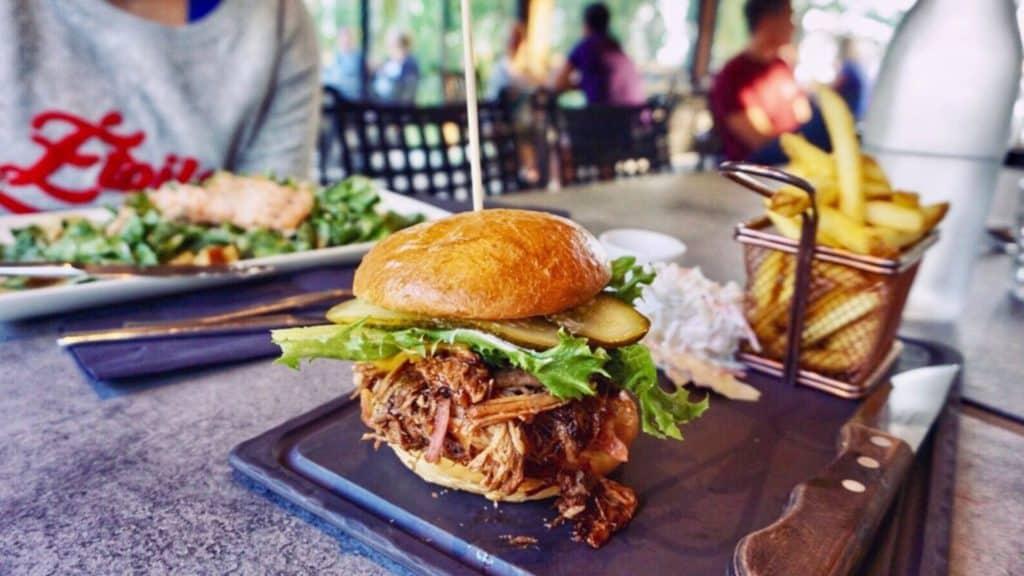 The Last Thing You Need to Know about the Restaurants in Helsinki
It's essential to note that many restaurants in Helsinki are closed on Sundays. Some are closed also on Mondays.
The restaurants mentioned in this post that are open on Sunday are Kulta Kitchen & Bar, Juuri, Merimakasiini, Sushibar + Wine, Skiffer, Penny, Cafe Succes, Ventuno, Via Tribunali, Toscanini, Bun2Bun, Story, Tanner, Early Bird, Way Bakery & Wine Bar and Cafe Engel.
Are you visiting Helsinki soon? How does the Helsinki food scene sound like? What's your favorite place to eat in town? I'd love to know so please leave me a comment below!
If you're planning a trip to Helsinki, you'll definitely want to take a look at these posts: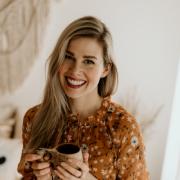 About Varpu
I'm the founder of Her Finland. I love cultural tidbits, aha moments, Finnish folklore, and cinnamon buns. My newest interest is learning bird songs. Read more about me..