Life lessons are a beautiful thing, you can find them in the most peculiar places. Like in the Moomin Valley.
Many countries have a world-famous fairytale character – Danes have Little Mermaid, Swedes have Pippi Longstocking, Belgians have Tintin, and we Finns have Moomins.
The Moomins are pastel-colored hippo-like creatures living in a valley with a bunch of other peculiar individuals. They also happen to be my favorite people.
If a genie granted me a wish to meet anybody in person, my choice would be to visit the folks of the Moomin Valley.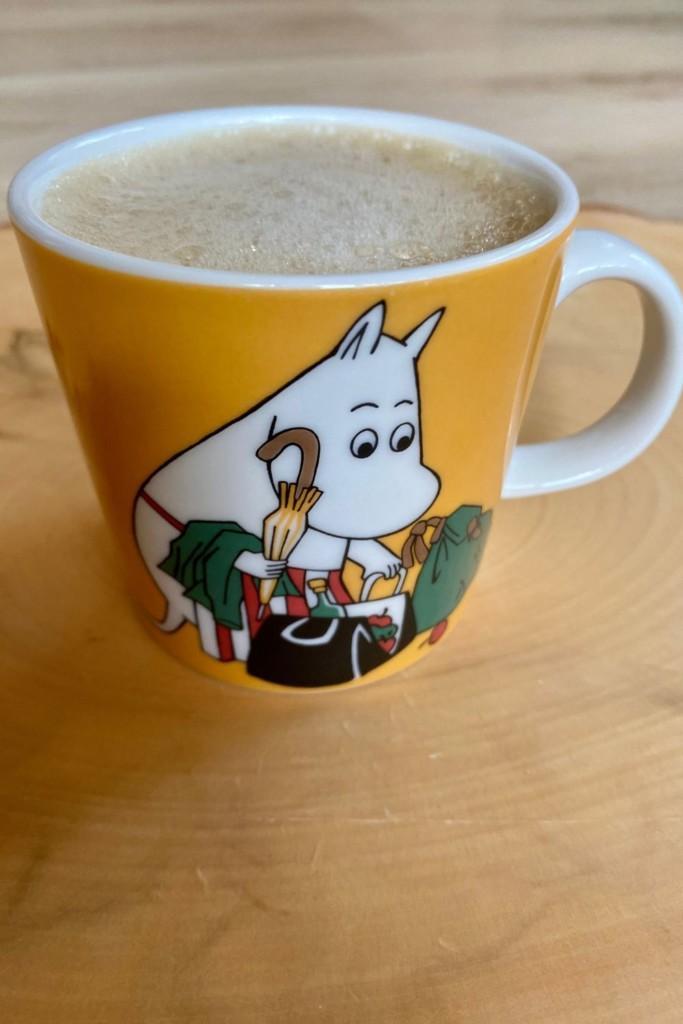 The relationship between me and the Moomins has lasted over twenty years. Books, comic albums and one massive video collection of the TV series.
My parents recorded 15 video cassettes full of the 23-minute long episodes. Respect for them, because this was the time when stuff like that was only done manually. I think we missed like three of all 101 episodes.
My sister and I can still remember some dialogues by heart. I also recall that videos numbered 2, 4 and 7 hold my favorite episodes (spoiler alert!):
The Moomin house gets surrounded by a magical jungle
A flood takes over the valley and Moomins escape to an odd floating theater house
Moomintroll falls in love with a water nymph
10 Awesome Life Lessons I Have Learned from Moomins
A bold hat makes an outfit.
It is okay to want to sleep the whole winter. Moomins do.
People can be happy coming from all different family types (single parent, nuclear, solitude, pack)
Treat differences with curiosity, not prejudice.
Whenever you have the possibility, lie on your back and watch the clouds.
Even your greatest fear can't hurt you. Looking at you Mörkö and how you actually just wanted a friend
Stay away from children who have seen the episode in which Little My bites people.
Icecubes help, if you didn't listen to me at point 7.
Pumpkin soup is delicious. If it's on the menu, always have it.
It all works out in the end.
The Moomins have so much wisdom to offer…and their whole life attitude is something to aim for. But if you haven't watched each episode many times, you might be asking some questions about who we mean by the moomins, what exactly are they and where they live…
FinNISH CONNECTION COLLECTION 🇫🇮
Finland-themed sweaters and accessories made-to-order. 🧡 Worldwide shipping.
Moomin characters in Finnish and English
Who are the Moomins and who else will you meet in Moominvalley and the areas surrounding it? Here is a list of many of the main characters you might meet and who appear in more than one episode.
The Moomin family – Muumiperhe
The Moomin story is centered around the everyday life, house, and adventures of the Moomin family and their closest friends. The blue house was built by Moominpappa, and is so central that it is shown at the start of the theme song.
Muumimamma = Moominmamma
Muumipappa = Moominpappa
Muumipeikko = Moomintroll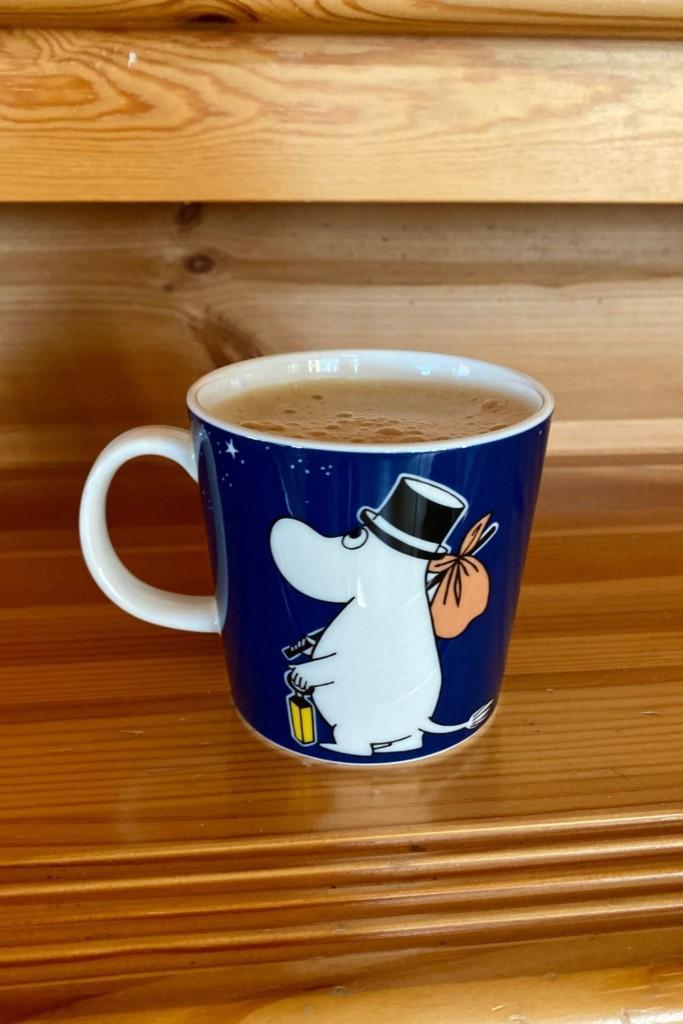 Close friends of the Moomin family
Some of the characters in the series spend so much time in the house called Muumitalo in Finnish, that you would think they live there themselves. Especially Moomintroll's friends are featured in nearly every episode.
Niiskuneiti = Snorkmaiden
Nuuskamuikkunen = Snufkin
Nipsu = Sniff (lives with the Moomins)
Pikku Myy = Little My
Hemuli = Hemulen (there are many hemulens in the series, but a close friend of the family is called Hemulen)
Poliisimestari = The Police Inspector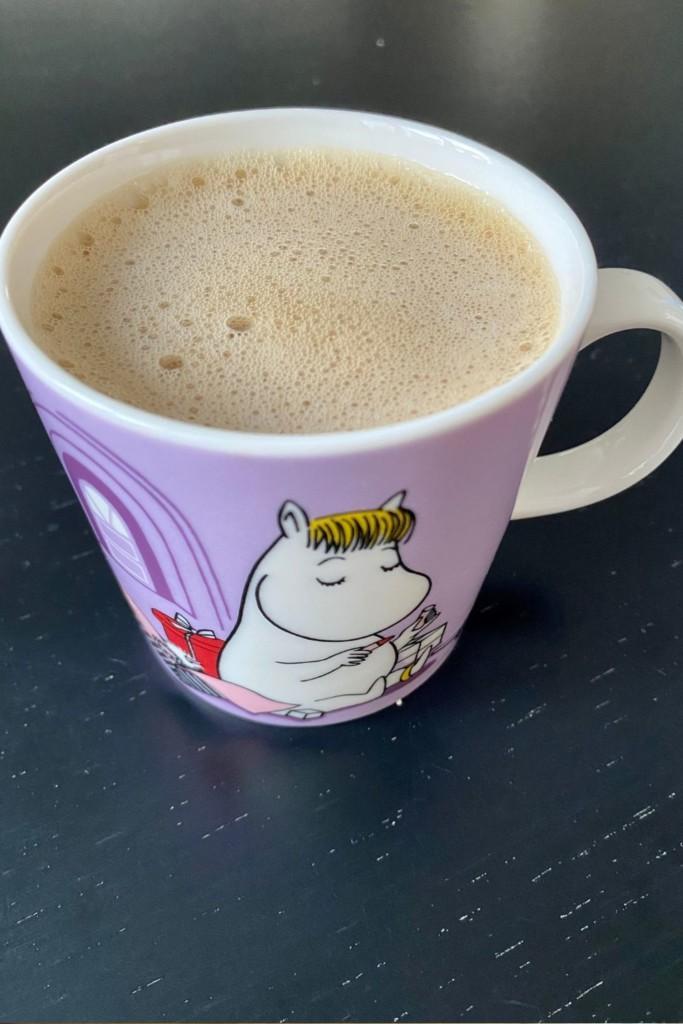 Friends and other inhabitants of the Moomin Valley
Tuutikki = Too-Ticky
Mymmeli = Mymble (There are many mymbles and Little My is one of them but her sister is referred to just as Mymble and appears most often. Their mother is also called Mymble.)
Niisku = Snork (also refers to all snorks, but Snorkmaiden's brother is called Snork)
Vilijonkka = Fillyjonk (she also has children referred to as Fillyjonk's children)
Haisuli = Stinky
Surku-koira = Sorry-oo (dog)
Esi-isä = The Ancestor
Hosuli ja Sosuli = Muddler and Fuzzy (married, parents of Sniff)
Visitors in Moomin Valley
Taikuri = The Hobgoblin
Taikurin pantteri = The Hobgoblin's panther (a flying panther he rides)
Tiuhti ja Viuhti = Thingumy and Bob
Ninni (näkymätön lapsi) = Ninny (the invisible child)
Jäärouva = The Lady of the Cold
Creatures and inhabitants of the areas surrounding the valley
The Moominvalley is surrounded by the Lonely Mountains, the sea and some forest. Many characters live there, but the surrounding areas are a little more unknown and the inhabitants often more private and in hiding.
Hattivatit = Hattifatteners
Mörkö = The Groke
Noita = The Witch
Aliisa = Alicia (the witch's apprentice)
Primadonna = Primadonna
Primadonnan hevonen = Primadonna's horse (a talking horse that offers love advice)
Piisamirotta = The Muskrat
Most common questions people have about the Moomins
What else is there to know? I looked up some of the most common questions people have about the Moomins to see if I can find the answers:
Are the Moomins hippos or other animals? What are Moomins meant to be?
The Moomins are not hippos or other animals we are familiar with. There are also other residents in the Moominvalley who look quite a lot like Moomins. In addition to Snorks, Hemulens also are only a little larger than the Moomins and have a similar big nose.
While there are animals we know in the Moominvalley and around it, like Emma the stage rat, Primadonna's horse, or the Hobgoblin's panther, they tend to be able to fly, talk, or then simply act more like people.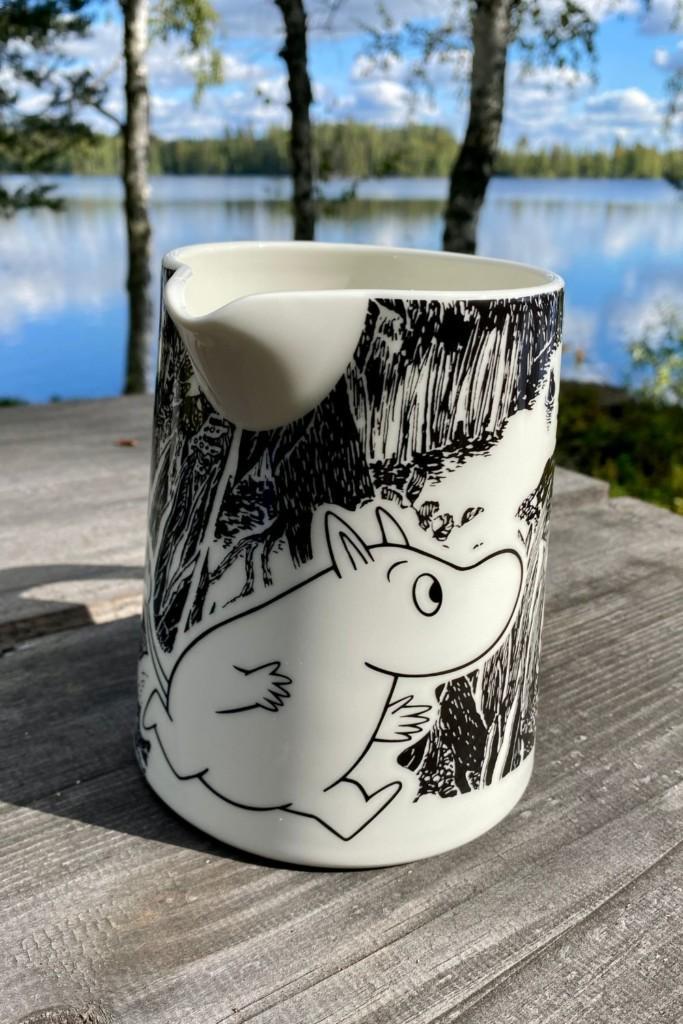 Are Moomins Japanese?
It would be easy to mistake Moomins as Japanese, since the animation was a Japanese-Dutch-Finnish anime collaboration. The series also aired in Japan in the 1990s.
How many Moomin books are there?
There were nine books in the series of Moomin books with some additional picture books and comics. The stories and characters differ slightly between the books and the animation, made in the 1990s.
Are Moomins Finnish or Swedish?
The first one of Finnish author Tove Jansson's books to be translated into English introduced the moomins as The Finn Family Moomintroll and contained an introduction by Moominmamma. The book is introduced with the words:
"A Moomintroll is small and shy and fat, and has a Moominpappa and a Moomimamma. Moomins live in the forests of Finland. They like sunshine, and sleep right through the winter."
Are Moomins real?
The Moomin stories are based on the books and comics of Tove Jansson, so probably only she knew the truth. Moomins have not been spotted in Finnish forests or then people don't talk about the encounters.
All we really know is that Moomins are Finnish and they are not like other trolls, since in her introduction to the book The Finn Family Moomintroll, Moominmamma writes to us that normal trolls don't like to be out during the day but Moomins like sunshine. She also expresses her surprise that English speaking countries might not have moomins at all.
Of course, if you're lucky, you might be able to meet the moomins and their friends in Naantali in the Moomin World (Muumimaailma) in Finland.
Are Moomin and Snorkmaiden related?
Moomins and snorks are not part of the same family. The snorks in Moominvalley are Snorkmaiden and her brother Snork. They can be told apart from the moomins by their hair and according to the Moomin books also because they change colour based on their mood.
Are Moomin and Snorkmaiden dating?
Moomintroll and Snorkmaiden are the youth of the Moomin and Snork family, so talk about dating is probably a little off. They love to spend time with each other and in one episode of the animated series even try what being married would be like. Both are jealous of the other's attention if they spend time with others, like when Moomintroll meets Primadonna.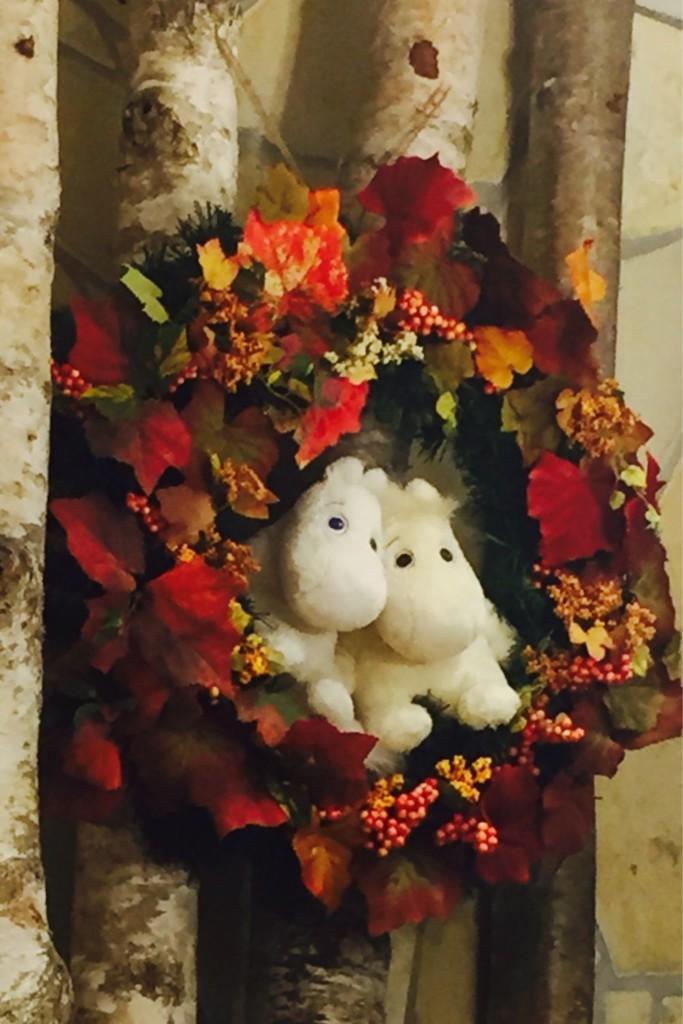 How did Moomin and Snufkin meet?
Snufkin meets Moomintroll and Sniff in the book Comet in Moominland as the two are on their way to an observatory to try to stop a comet hitting Moominvalley.
How to watch the moomin episodes and series?
Moomin official YouTube channel is probably a good place to start! They not only have the full length episodes of the 1990s animation available, but information on making the series and some videos related to the new version of the Moomins animation.
Who created Moomin?
The Moomins were created by the Finnish artist and author Tove Jansson, who wrote in Swedish (another official language in Finland). She not only wrote the stories but also created many drawings and comics around the Moomin world. Some of them you can see in the Moomin museum in Tampere, Finland.
When were Moomins created?
Tove Jansson published the first Moomin-like character in 1943 after studying art and making Moomintroll paintings from 1935. The first book in Swedish was published in 1945.
In 1954 the Moomins' adventures made it to the biggest newspaper in the world, London's Evening News, as a comic strip that reached 20 million people. The Moomin animation series was created in the 1990s based on Jansson's books and comics.
Do you have other questions you would like answered or some special memories of the series or books? Let me know in the comments and I will try my best to answer them.
Here are some other blog posts you might enjoy:
50+ Addicting Finnish TV Series, Famous Finnish Movies & Books!
Finnish for Kids – Simple & Fun Finnish Language Tips for Children
Why Visit Finland: 30+ Stories about Falling in Love with Finland
Get to know the finns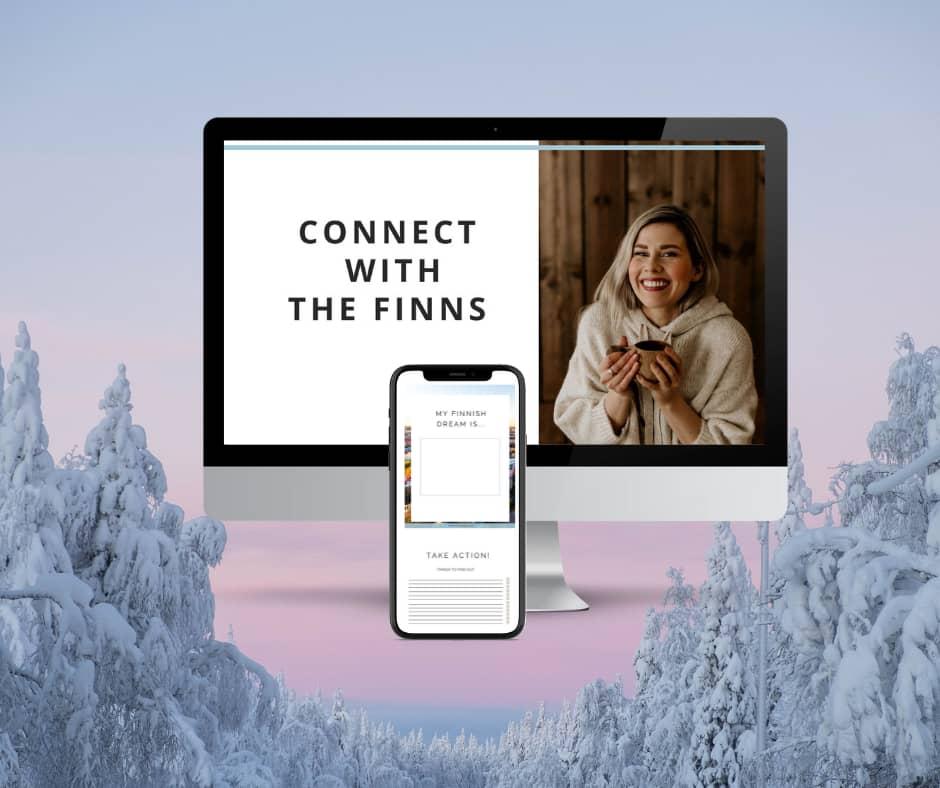 Join my free cultural class and avoid the culture shock when you are in Finland. ⭐⭐⭐⭐⭐
References
https://www.moomin.com/en/blog/introduction-to-moomin-stories-finn-family-moomintroll-1948/#85e1f149
https://www.moomin.com/en/characters/snorkmaiden/
https://www.moomin.com/en/characters/snufkin/
https://en.wikipedia.org/wiki/Moomin_(1990_TV_series)
https://en.wikipedia.org/wiki/Finn_Family_Moomintroll
https://fi.wikipedia.org/wiki/Luettelo_Muumi-tarinoiden_hahmoista
https://en.wikipedia.org/wiki/List_of_Moomin_characters#Hodgkins
https://www.moomin.com/en/history/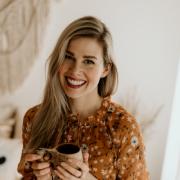 About Varpu
I'm the founder of Her Finland. I love cultural tidbits, aha moments, Finnish folklore, and cinnamon buns. My newest interest is learning bird songs. Read more about me..