How to travel sustainably is such a great question! I'm so happy to hear that you're planning a trip to Finland and want to take some time to explore ways to do it without leaving much of a trace.
I'm learning new things about how to travel and live more sustainably every day. A full disclosure, I'm not a professional in this topic, but an ordinary person interested in discovering this topic and making my choices more sustainable. I also consider it my responsibility to be educated about these topics for our community.
Most importantly, I believe in working together. I hope we can update and add more things to this post together, so I'm excited to see your comments at the end.
Sustainable travel in Finland
You're off to a good start when you choose Finland as your destination. You're not choosing to travel somewhere that suffers from over-tourism.
Although places like the popular tourist spots in Lapland in the winter and Suomenlinna in the summer might get a little crowded, they generally do not suffer from issues like pollution, loss of biodiversity, or consequences of plastics or other trash thrown by tourists ending up in the water system.
You're also not contributing to many social impacts like the cost of living going up for the locals or animal rights issues due to tourism. Finland regulates all these things, so you can trust tour providers and experiences on offer to have high standards.
If you want to specifically support businesses that prioritize sustainability, Business Finland has established a Sustainable Travel Finland program. Look for the label, and you can find tour providers, activities, and businesses that apply the 7 steps of the program to protect special environments like the Arctic region, follow sustainable travel principles, and are audited regularly.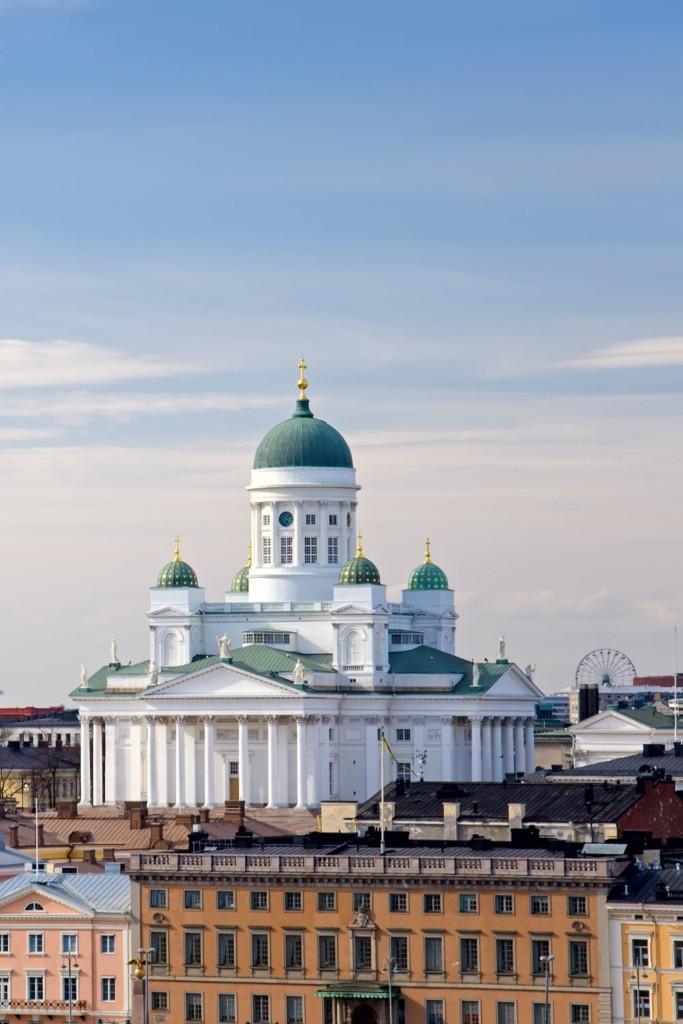 Getting there: the flight over
Unfortunately, the quickest, easiest, and pretty much the only way to get into Finland is by plane. While we all know that flying is not the best way to travel sustainably, it is pretty much a necessity in this case.
While you probably can't avoid flying, here are a couple of surprisingly effective ways to reduce the impact of traveling to Finland that don't require a lot of effort:
Choose a direct flight to one of Finland's major airports, if possible.
Pack lightly. Taking 5 kg less on your flight could reduce your carbon footprint by 5%. If you're planning a winter visit and coming from a warmer climate, you might be able to rent winter clothing from a tour operator.
Use an airline with newer planes: Finnair mentions newer aircraft generate up to 25% less emissions.
Fly economy: as Veera of responsibletourism points out, more people take the same plane.
Bring a reusable water bottle: Helsinki-Vantaa airport has water dispensers around the airport.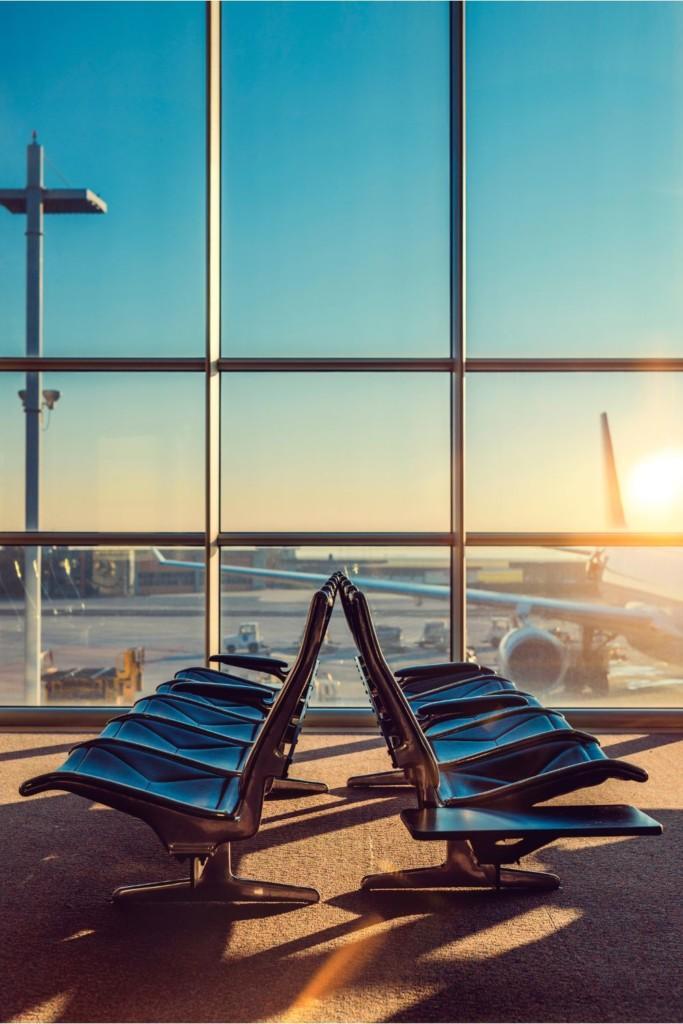 Getting around Finland sustainably
Once you have arrived in the country, we recommend traveling by train to reach your destination.
There are more than 200 rail stations in Finland, so you shouldn't have trouble finding a train connection that can get you to where you are going. Train travel plays a major part in the Finnish government's goal for Finland to be carbon neutral by 2035, and travelling by train in Finland is already carbon neutral.
The trains in Finland are comfortable, and you can book your seat and ticket before traveling. Buy tickets online. For longer journeys, trains usually have a restaurant on board and different levels of seating. The trains are all operated by VR Group, and their website allows you to search for connections between cities with a simple search.
In the summer, VR and the local bus company Matkahuolto offer holiday tickets that allow you to take interrail type of travel within Finland from a couple of weeks up to a month. You can find the deals on their websites. I haven't yet seen anything similar during the winter.
If you are planning to travel a longer distance, another option to consider is renting an electric car or a hybrid. You can find charging points, for example, through the website latauskartta.fi . There are also apps for different services that offer charging points.
Finally, if you only want to see a specific city, the public transport will take you around the city and includes trains, trams, busses and in Helsinki, an underground system.
You can often easily explore on foot as city centers tend to be very pedestrian friendly. There are also options like city bikes and electric scooters available in the biggest cities.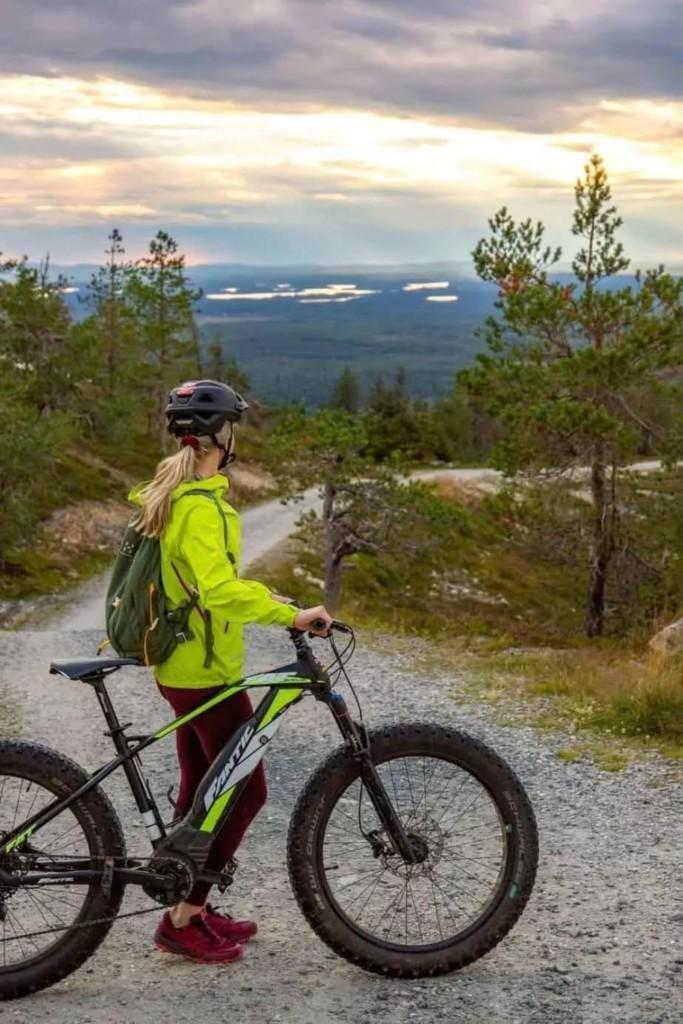 Planning your sustainable stay
There is one very easy way to make your vacations more relaxing and more sustainable at the same time: stay longer.
Rather than trying to fit in as many small vacations as you can around the year and rushing around places with no time to spare, why not plan a longer break and take it all in? You'll have more time to enjoy the beauty of Finland, and it helps reduce emissions from constant travel.
Traveling this way might not always be possible, but it can be really enjoyable to have a real break, especially if you want to explore nature or get to know a place. Having a little more time will help you really experience Finland.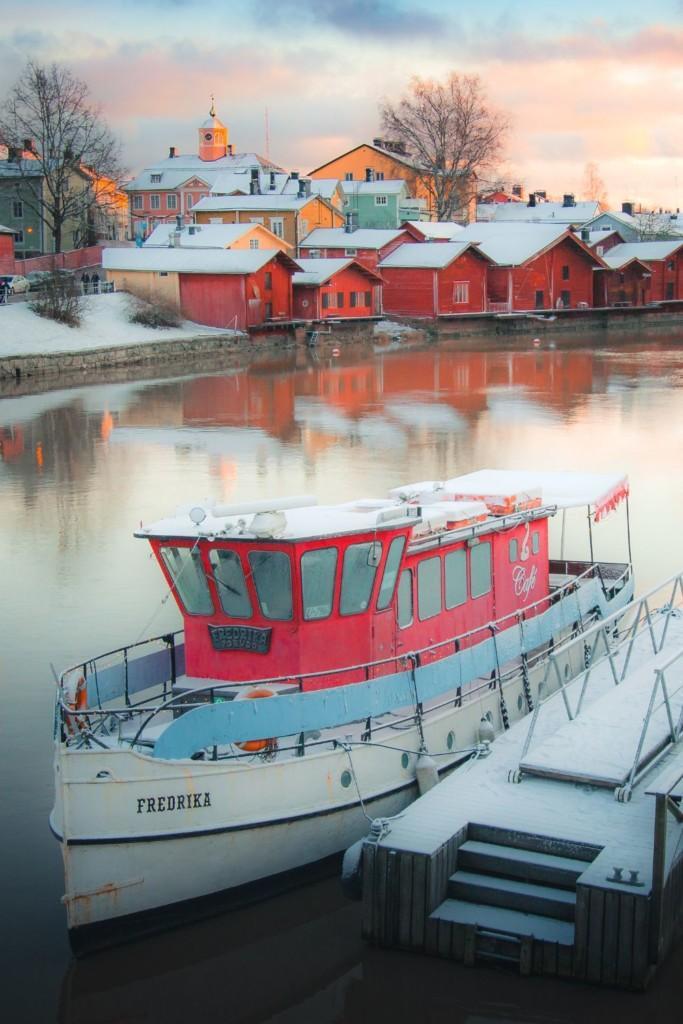 Local and seasonal Finnish foods
One of the things I try to do at home as much as possible also applies to travel: buy locally produced food and seasonal foods.
The supermarkets and restaurants already often do their part in bringing local produce on display and into the menus. There are also markets and market halls all around Finland where you will find local foods to sample.
Some examples you might want to try include berries, mushrooms, as well as local fish and game. Here is a list of 50 Finnish dishes, many of which you can find in restaurants and cafes around Finland.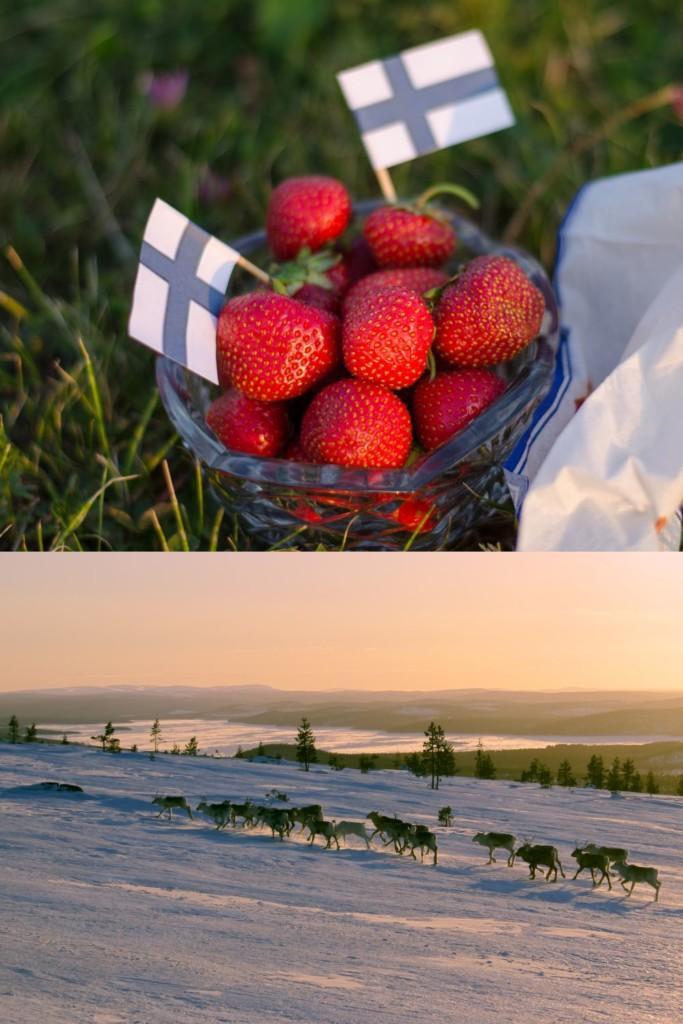 Sustainable shopping and souvenirs
Since packing light is better for the environment, it is best to only buy what you need and items that will last. But most of us want to bring something home for ourselves and maybe friends and family too.
There are plenty of reusable, recyclable, or recycled products to choose from though. Finns love to shop at second-hand stores. They're wonderful places to find souvenirs and explore the local lifestyle.
If you haven't got them already, tote bags for your grocery and other shopping and reusable bottles are available in most shops and come in many patterns and designs.
It is also easy to shop local: there are so many great small businesses and brands, from crafts to clothes and household items, that could last a long time to choose from. Many of them will proudly tell you about what they do for the environment on their labels.
Some examples of these brands in Helsinki, put together by MyHelsinki website, include Nomen Nescio, Papu designs, Nudge, Pure Waste Concept Store, Ansa Second Hand, Lapuan Kankurit, OMA puoti, and Mai Niemi Finnish Fairytale Shop.
Grab the free kit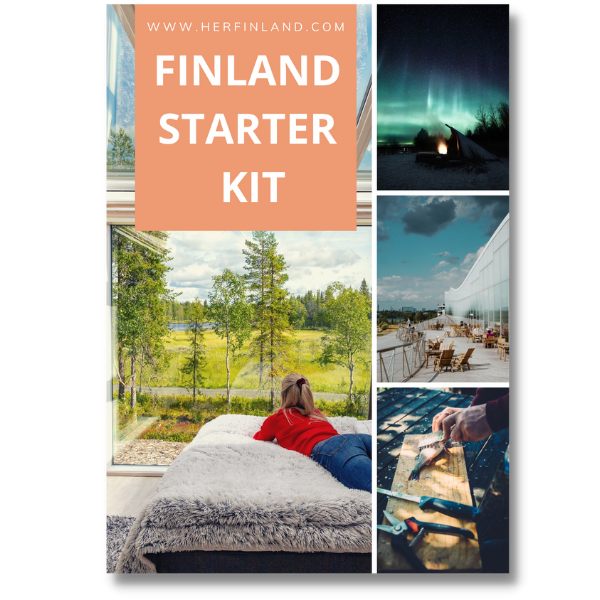 Be respectful and take thoughtful actions
Part of sustainable travel is making sure tourism does not ruin everything for other tourists, locals, or the environment by being too much of a burden. What could this mean in Finland?
Here are just a few things you might not have thought of yet, but that will make a difference when you travel in Finland:
Tap water in Finland is one of the cleanest in the world. You won't need disposable water bottles.
Lunch buffets are quite common in Finland. Don't take more than you can eat to avoid food waste.
Use local resources and support local businesses: you can find a key-shaped Finnish flag on many of the products made in Finland
Recycle: Finns recycle at home, so do your part when you see separate bins for different waste
Bring plastic bottles back to the store: you'll find a machine for recycling bottles at grocery stores and get money back when you scan the barcode.
There are many ways to travel more sustainably. Whether it is cleaning up after yourself, utilizing local resources, or simply making better decisions at the moment.
I really hope you have a memorable vacation and are impressed by the nature and beauty of Finland on your travels.
What are your best tips for sustainable travel? Did you find something new or unexpected in this blog? I would love to hear your thoughts and tips in the comments!
Here are some other blogs you might enjoy:
References
https://www.visitfinland.com/en/articles/11-sustainable-travel-tips/
https://www.finlandtrains.com/railway-stations.html
https://www.businessfinland.fi/en/do-business-with-finland/visit-finland/sustainable-travel-finland-label
https://www.vr.fi/en/railway-stations-and-routes
https://www.myhelsinki.fi/en/think-sustainably/sustainable-and-long-lasting-purchases-in-helsinki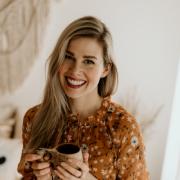 About Varpu
I'm the founder of Her Finland. I love cultural tidbits, aha moments, Finnish folklore, and cinnamon buns. My newest interest is learning bird songs. Read more about me..