Are there different Finnish stereotypes by regions in Finland? That's a popular question on my social channels.
In this article, I'm going to share the common assumptions that Finnish people hold about Finnish people in different regions. These stereotypes are always stated with a grin and the most popular way to hear a regional Finnish stereotype is by someone who is actually from that region.
What is the general Finnish stereotype?
The Finnish people have gathered a reputation for being reserved, non-talkative, and shy of the physical contact many take for granted in Western culture. Some believe the nature and vastness of Finland make the Finns seem remote.
What are the Finnish stereotypes by regions?
First, a disclaimer is in order: stereotypes are assumptions and should never be taken as gospel truth. That being said, there are characteristics of Finns that fit certain regions better than others. Here they are:
Finnish stereotypes include the friendly and cheerful Karelians, the humorous and crooked Savo people, and the quiet and slow-spoken people of Häme. The people from Ostrobothnia are determined and loud.
The people of Satakunta show little emotion, and the Helsinki people are urban-centric. The people in Lapland are described as welcoming and in their own time zone.
Regional stereotypes used to be taught in Finnish schools in the 20th century. Let's now take a closer look at each of these regions and the stereotypes of its people.
Ostrobothnia (Pohjanmaa)
Ostrobothnia lies in western Finland and features meandering rivers and lowlands that stretch out to the horizon. Ostrobothnia's extensive farmlands are characterized by two-story red log farmhouses.
The area can be divided into subregions: South Ostrobothnia (Etelä-Pohjanmaa), Central Ostrobothnia (Keski-Pohjanmaa), and North Ostrobothnia. Big regional centers of this area are Seinäjoki, Vaasa, Kokkola, Pietarsaari.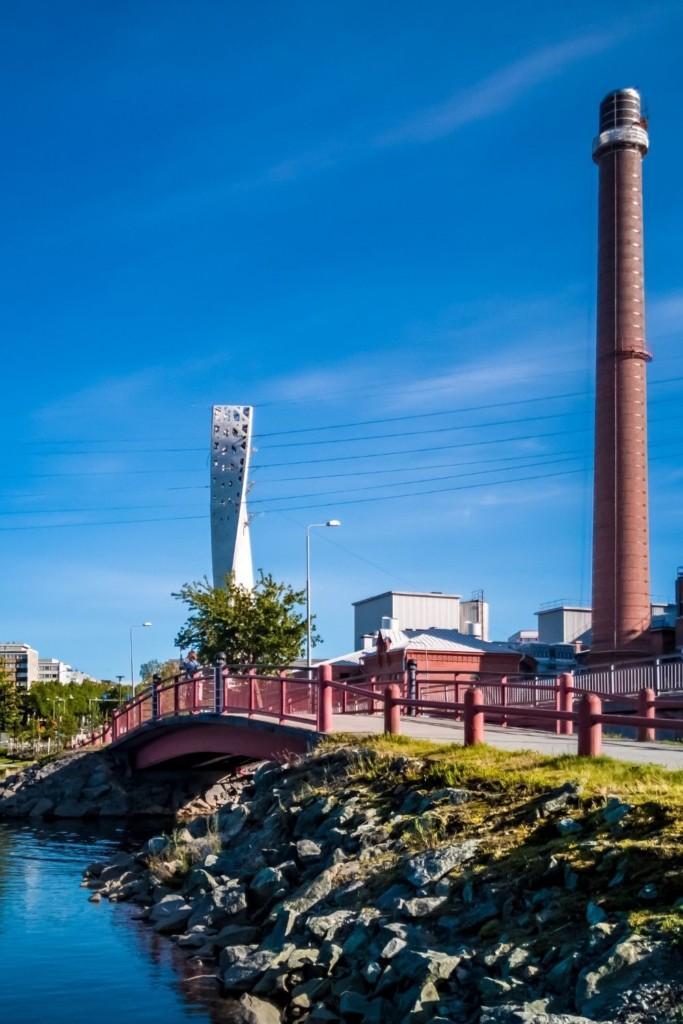 Kalajoki features a beautiful sea beach with an arctic twist. The Pohjanmaa people, pohjalaiset in Finnish, have one of the strongest regional identities in Finland. People are proud of their roots and the area's go-getter attitude and strong entrepreneurial attitude. The area indeed holds a substantial ratio of small and mid-size enterprises.
Some people believe that South Ostrobothnians are assertive with a deep appreciation for self-sufficiency and a sense of outspokenness and irony that some may interpret as dramatic.
Karelia (Karjala)
Karelia has been the scene of shifting borders historically between Russian, Finnish and Swedish rule. Before we dive into this region, it's good to point out that the word Karelian (Karjalainen, in Finnish) can mean two different things.
Firstly, the Karelians are a Baltic-Finnic ethnic group native to Northern Europe and have their own identity.
In this blog post, I'm talking about 'being a Karelian' as a regional Finnish identity. For example, many Finnish people consider themselves with Karelian roots if, for example, their grandparents moved from the Karelia region after WW2.
I feel I belong in this group because my grandmother is originally from the Viipuri region. Thus, I feel I have a Karelian heritage in me.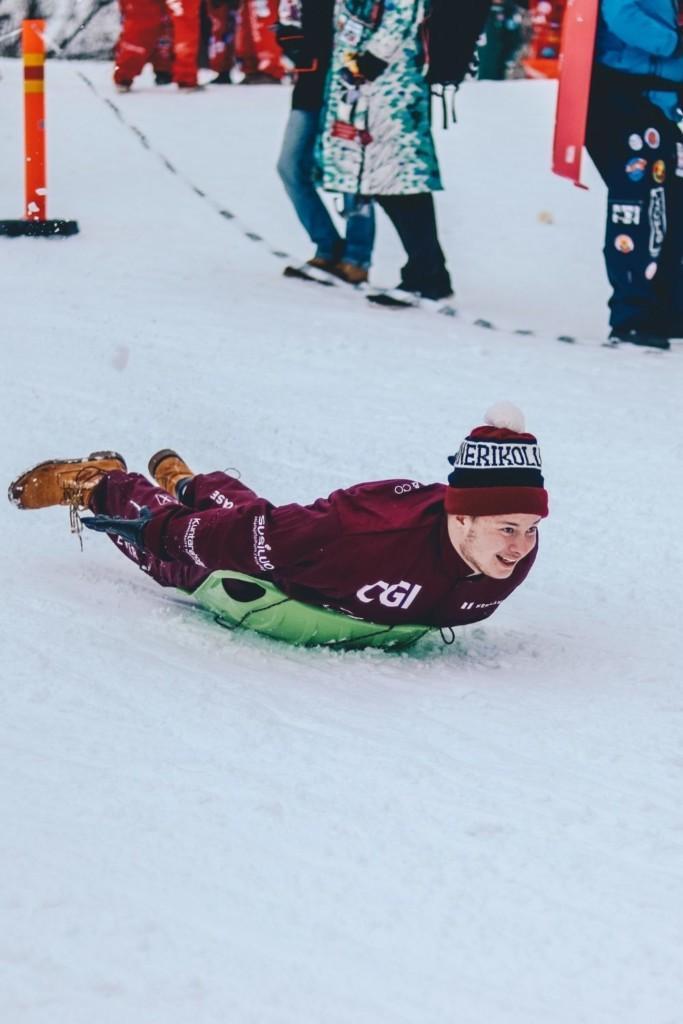 Finally, many of my friends from the Lappeenranta area state that they are Southern Karelians and others from the Joensuu area are Northern Karelians. The Karelia area is a paradise to nature lovers and holds vast expanses of unspoiled wilderness, forests, and a multitude of rivers and lakes. Historically, Karelia is known as the heartland of epic and lyric folk poetry.
As a culture, Karelians are the opposite of the taciturn Finn stereotype and are said to be the most sociable culture in Finland. They are described as lively and talkative. Maybe due to embracing so many cultures in its long history, Karelians are warm and open-minded to new experiences, friends, and conversation.
Get to know the finns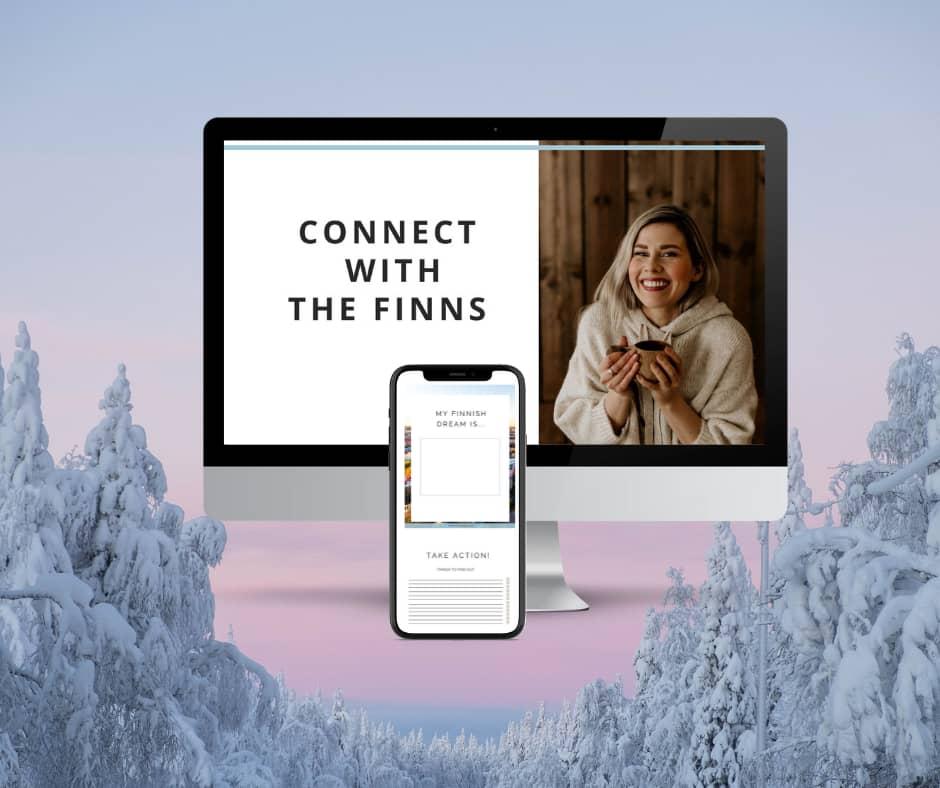 Join my free cultural class and avoid the culture shock when you are in Finland. ⭐⭐⭐⭐⭐
Savonia (Savo)
Savonia is a region in the east of Finland. As with so many other regions, Savonia too is divided between the regions of Northern Savonia and Southern Savonia. The biggest cities in Savo are Kuopio, Savonlinna and Mikkeli, all awesome places to visit in the summertime. The lakes and vibrant culture make the region special… Everyone seems to have a summer cabin in this area!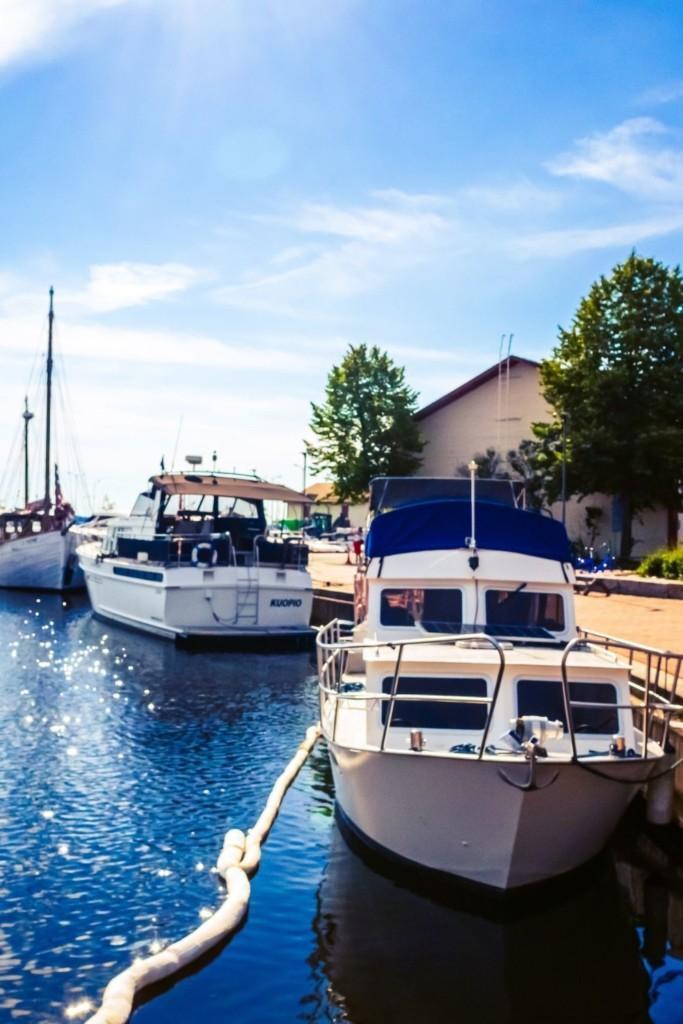 The Savo people (savolainen, in Finnish) are considered friendly folk, talkative and interested in learning about other people. They are said to have a great sense of humor.
There's a Finnish saying stating "kiero savolainen" meaning "the crooked Savo people". Due to this phrase, they have erroneously gathered a reputation for being sneaky or underhanded, but in fact, this is an incorrect assumption.
The Finnish word "kiero" in this context means that the Savo people often try to be very polite and put their words in circles and spins to avoid hurting the feelings of others. Thus their lack of directness was interpreted as underhandedness by other plain-speaking, and sometimes brashly direct, Finns.
Häme
Häme is a historical region in southwestern Finland. This area is a mix of beautiful countryside and nature. The biggest towns are Lahti, the sports city of Finland, and Hämeenlinna where you can find old history by exploring the Hämeenlinna castle.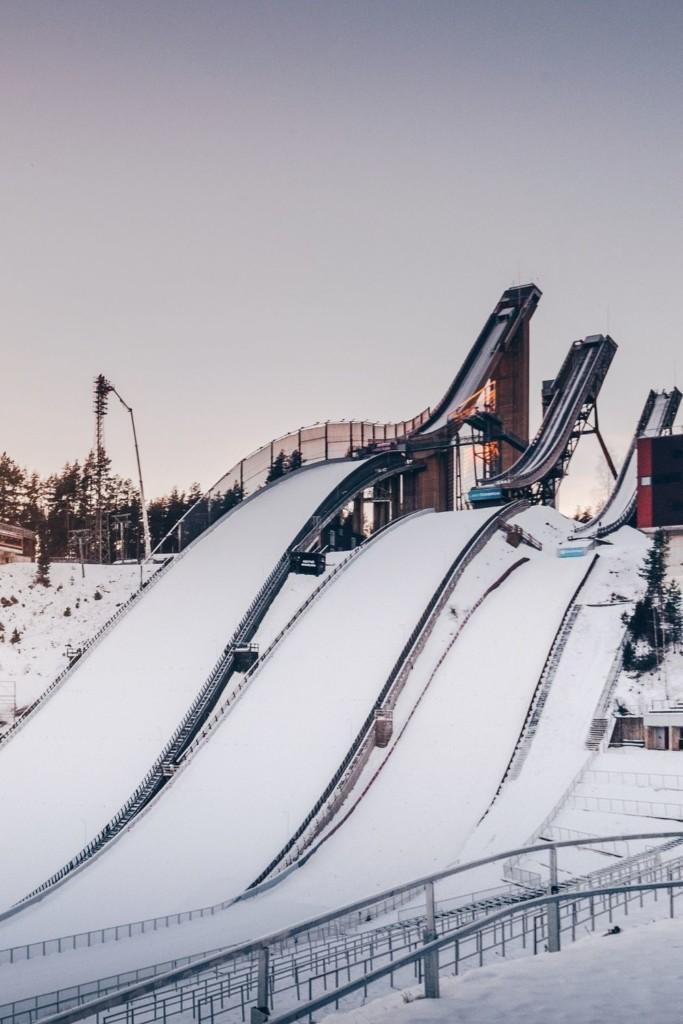 The people of Häme tend to follow the general stereotype of the Finnish people. As I have lived most of my life in the Häme area, the stereotype of this region is quite easy for me to describe.
Häme people (hämäläiset, in Finnish) tend to be hardworking and never brag. They can be silent if they don't have anything new to add to the conversation and also when they want to think things over.
There's a Finnish saying: "hidas hämäläinen", the slow-spoken Häme people. I wonder if this saying is due to the communication ways of Häme people. Häme people really want to form their opinion before stating it. This may take time. This reticence and quiet tendency is not to be confused with unfriendliness. The Häme people are kind-hearted and helpful people.
Satakunta
Satakunta is located on the west coast of Finland. The area is characterized by lots of fields with different vegetables. As most regions farm oats, barley or rye, here you can see huge sugar beet and kale fields. The area also includes unique nature and cultural attractions. Pori boasts rolling dunes and Rauma Old Town features beautiful wooden architecture.
My mum's side is from the Satakunta area, so I have been to lots of family gatherings in the area. The Satakunta buffet table is famous and can include around 40 dishes. Whenever I visited my great-grandmother, she would always offer seven different treats with coffee. Showing hospitality through food is common in Finland and, because of my roots, I associate this tradition strongly with the Satakunta region.
The people of Satakunta are said to be tight-lipped and challenging to read as they express very little emotion. However, this reluctance should not be confused with coldness; they are just used to keeping their personal feelings private. To show you what I mean, you can watch this hilarious comedy clip about a lady from Pori offering relationship advice. This video is actually the marketing video of the city of Pori. It plays boldly with the stereotype of Pori people.
Helsinki (Helsinki)
Helsinki is the capital of Finland and the most important center for politics, education, finance, culture, and research.
From a Finnish point of view, Helsinki is very densely populated. However, the average population density in Helsinki is 3,050 per square kilometer (7,900/sq mi), making it far less overcrowded than other European capital cities.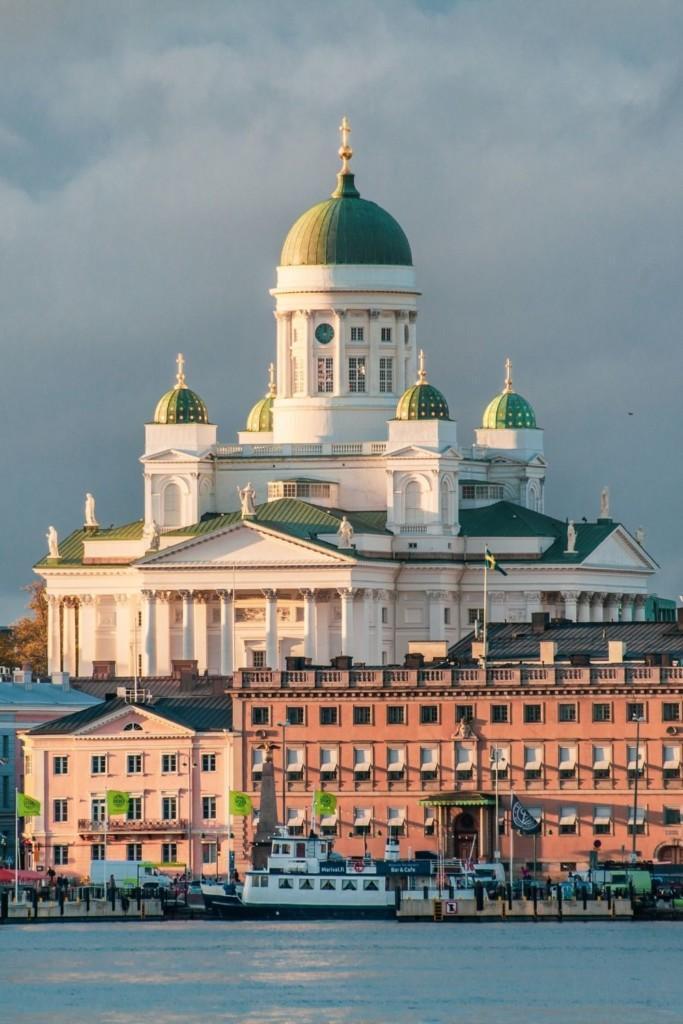 It can sometimes feel that there are two different Finlands: The Finland of Helsinki area and the Finland outside of Helsinki. I warmly recommend getting to know both of these worlds. In Helsinki, international trends and lifestyles are quickly adopted although it takes a long time for these trends to be visible in the rest of Finland.
It's also important to know that Helsinki is a melting pot of people with various backgrounds. I know many Finns, who live in Helsinki but don't feel that they are Helsinki folks. When they tell who they are, they tell the region, town, or village where they are from.
People from Helsinki tend to be proud of their Helsinki roots and equipped with a cosmopolitan, international outlook.
FinNISH CONNECTION COLLECTION 🇫🇮
Finland-themed sweaters and accessories made-to-order. 🧡 Worldwide shipping.
Lapland (Lappi)
Lapland, the home of Santa Claus, is Lapland's northernmost and largest region. Lapland holds incredibly beautiful arctic landscapes, magical wildlife as well as the midnight sun and iconic Northern lights.
People live very far away from each other and it's not a problem for the Lapland people to drive 2-3 hours to meet someone or do a particular activity.
The people of Lapland are said to be friendly and welcoming. They are happy to share their thoughts with new people. In my opinion, their look at life is more relaxed and even more nature-centric than in more southern regions.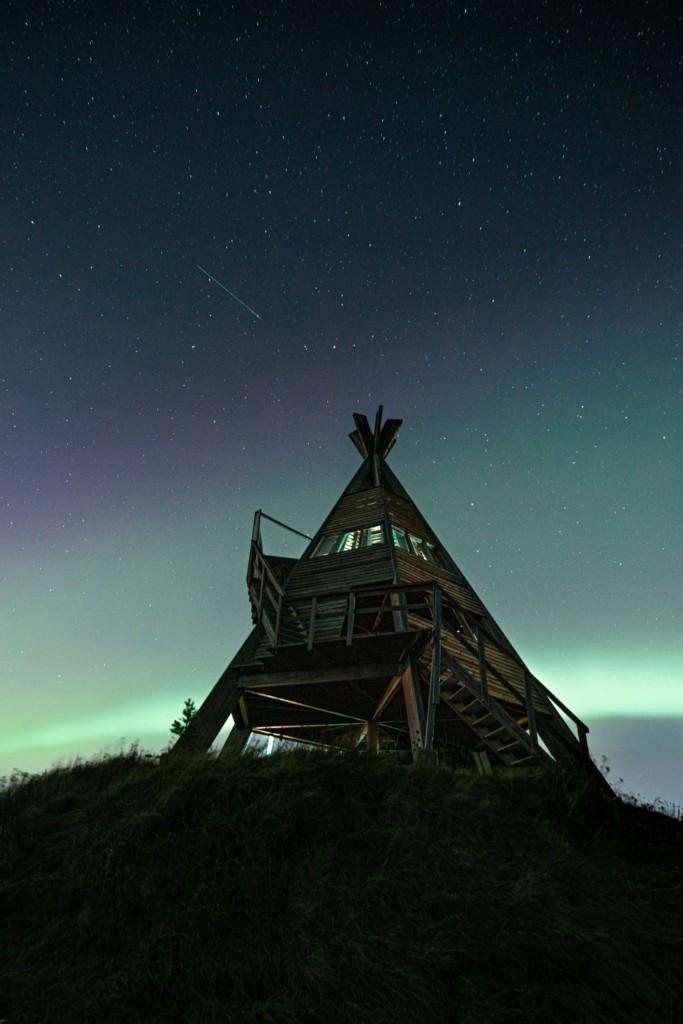 In Lapland, punctuality is not as important as in other regions in Finland. I think this could be due to the long distances and changing weather conditions. It's really hard to estimate your arrival time.
As a final note, whenever I meet a Finn from Lapland, I'm always amazed at how good they make you feel in their presence. Many of them are so authentically themselves and that fills the encounters with special energy.
Final thoughts
The Finnish people are as unique as the beautiful regions that they occupy. Remember that stereotypes are stereotypes, and each Finnish person you meet will be different regardless of popular opinion.
However, stereotypes emerge over time when specific patterns repeat themselves, so maybe they are a helpful hint to what to expect.
Which Finnish region have you visited? Let me know in the comments.
Looking for more information about Finland and the Finns? Check these other posts: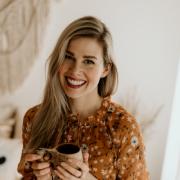 About Varpu
I'm the founder of Her Finland. I love cultural tidbits, aha moments, Finnish folklore, and cinnamon buns. My newest interest is learning bird songs. Read more about me..