*Please note that my posts may have affiliate links. At no additional cost to you, I may earn a small commission if you make a purchase. 
Oh, I've had a spectacular weekend!
Hubby and I enjoyed a relaxing lake view hotel staycation just by the two of us. The autumn colors with a deep red sunset, heavenly dinner, sleeping in and lingering at breakfast. Bliss!
Amid the lovely service, I couldn't help but notice how many different Finnish greeting words there are! Hence, I try to cover this topic with this post.
Common Finnish Greetings
(In Finnish: Yleisiä suomalaisia tervehdyksiä)
Hei
Heips
Heippa
Moi
Moikka
Terve
All words above mean "Hi". We Finns usually greet each other in an informal way, so you can use these conversational greetings in 99% of all situations. Hei, Moi and Moikka are the most popular ones. Moi and Moikka are particularly common among younger people and family members.
Psst… Come and follow me on Instagram and add more Finland to your life instantly!
More Formal Finnish Greetings
(In Finnish: Virallisempia suomalaisia tervehdyksiä)
Tervehdys (Greetings)
Hyvää huomenta (Good morning)
Hyvää päivää (Good day)
Hyvää iltaa (Good evening)
Tervehdys is mostly used in writing and public speaking. For example, a teacher could write a letter for the pupils' parents with the title Syystervehdys koululta! (Autumn greetings from the school) or a speech could start with the words Tervehdys ystävät (Greetings friends).
Hyvää huomenta is used in both formal and casual settings. It's a very popular phrase and you'll most likely hear it a lot in Finland. Hyvää päivää and Hyvää iltaa are very formal. A TV news reporter opens up with those phrases. If I ever met the president, I would sure use some of these three expressions.
Finnish Expressions to Use when You Leave
(In Finnish: Suomalaisia ilmauksia kun olet lähdössä)
Heihei (goodbye)
Moimoi (byebye)
Moikka (byebye)
Hyvää päivänjatkoa (have a nice day)
Hyvää illanjatkoa (have a nice evening)
Heihei is a neutral way of saying goodbye in Finnish. Moimoi and Moikka are more casual.
Hyvää päivänjatkoa and Hyvää illanjatkoa are popular phrases. If I translate word to word, they would be Good continuation of day and Good continuation of evening in English, sounding quite silly I reckon?
They are used particularly in service situations. After a lovely dinner, your waiter often nods and wishes you Hyvää illanjatkoa. In a shop, the salesperson might say Hyvää päivänjatkoa when you are leaving.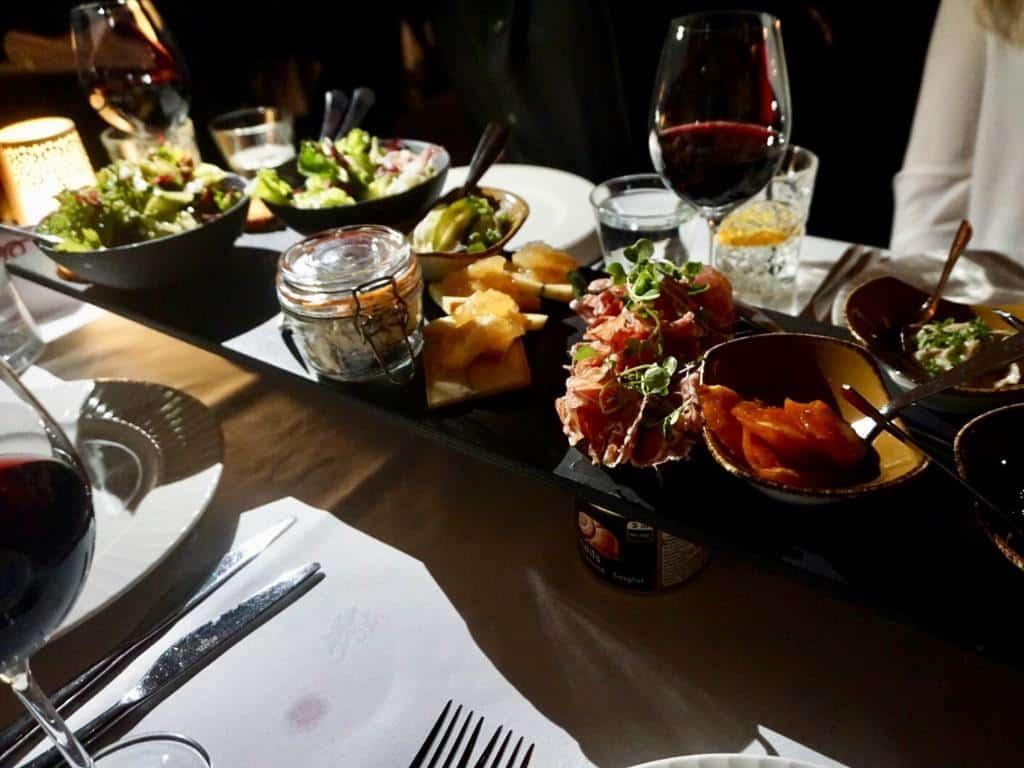 The Most Versatile Finnish Greeting Word
(In Finnish: Monipuolisin suomalainen tervehdys) 
So what is the most important word or words to remember? In my opinion, the most versatile Finnish greeting word is Hei. Say it once when you open the situation and say it twice when you are leaving. Easy and simple.
Hei and heihei suit all ages and are neutral in any formal or informal situation. The pronunciation is easy to remember because of it's said exactly like the word hay in English. You really can't go wrong with Hei!
The Tutorial Video for Pronouncing Finnish Greetings
How to pronounce these 15 Finnish greeting words? Check my quick video!
Finnish Greeting Habits
(In Finnish: Suomalaisia tervehdystapoja) 
Note that for a Finn, asking 'How are you?' isn't a greeting. It's already a conversation topic. So, if you can, avoid the phrase "Hello how are you". It usually gets us pretty confused.
Besides the words, there's also non-verbal things to consider. Nodding your head or shaking hands are both appropriate ways to greet. I always offer my hand for a shake to avoid awkward situations when I say Hei. In Finland, only friends hug each other and kissing is for sweethearts.
In business life, say your preferred greeting word, your name and shake hands when meeting new people. It doesn't matter if you are the initiator or if no conversation comes out of it, it's always a good move in the Finnish business etiquette.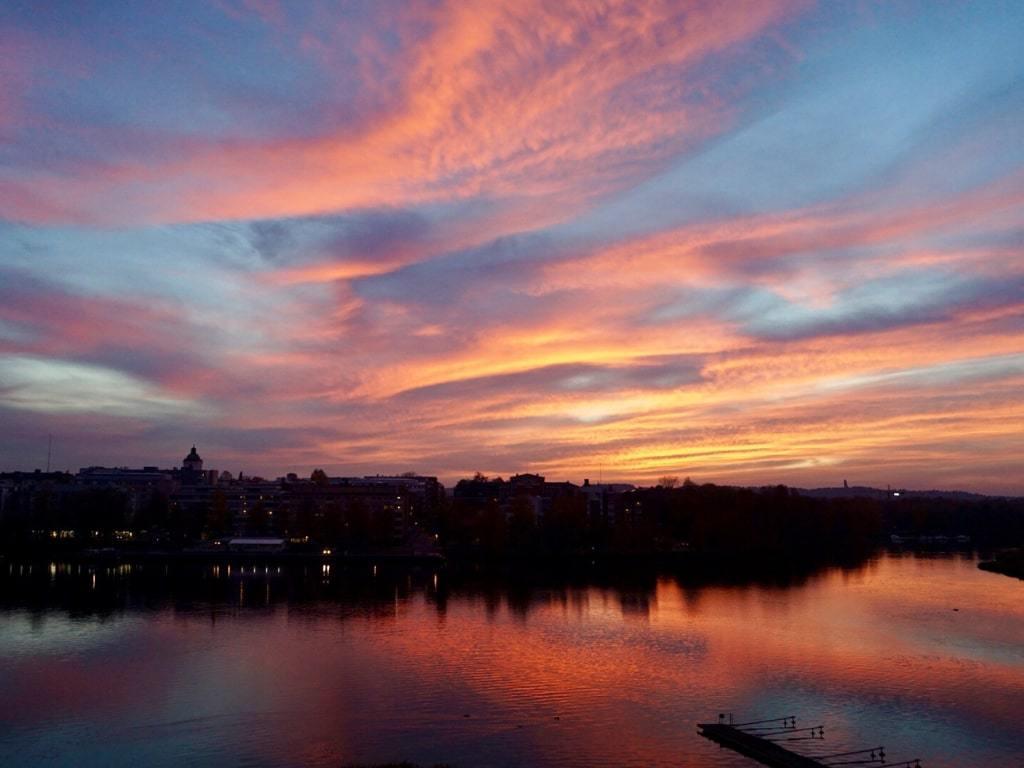 Are You Interested in Learning More Finnish?
I'm so excited to tell you that I'm launching a free Finnish mini-course this month! Get early access by subscribing to my email list.
You'll get my helpful emails full of Finland tips and an alert the minute the course is live! I can't wait to help you with your Finnish language journey!
Do you have any questions about Finnish greetings? What's your favorite greeting word in Finnish? Comment below and let me know!
Looking for more information about the Finnish language and culture? Check out some of my other posts:
Did you find this post informative? Save it for later on Pinterest!