Loving a Finnish man is awesome. Take it from the horse's mouth. This topic needs no further introduction, l will happily prove my point with ten reasons!
Ten Reasons to Love a Finnish Man
#1 Housework
They participate in plenty of housework. (My) empirical studies show that they particularly do the vacuuming, cooking, and grocery shopping with a smile.
Want to see more proof? Follow me on Instagram and take a sneak peek into Finnish life!
Näytä tämä julkaisu Instagramissa.
#2 Skills of summarizing
They have a great ability to crystallize things. An example below:
Let's say your Finnish man has been on a work trip for two weeks. On the last evening, you get a text: "Everything ok. Tomorrow home."
That is a shortage of: "I miss you like hell, and I am counting down the minutes to be in your arms. You are the love of my life."
#3 Equality
Finland is a very egalitarian society. Everybody believes in gender equality. A Finnish man doesn't have a set role for a woman to play in his life. Also, Finnish men nurse and happily spend time with their children.
#4 Shoulder to cry on
They are like rocks. They make you calm, are good listeners and always mean what they say.
#5 DIY approach
They are handy. When there is a visit to the hardware store and an open budget, you can expect anything and the best possible tools to accomplish the task.
#6 Healthy me time
They love to spend me time in the summer cottage, in nature or doing sports. Finnish men are forest people in their soul.
#7 Your decor
They agree with your decorating style. Also, they are patient when you want, yet again, move a painting which will then escalate into a plastering & repainting project swallowing the entire weekend.
#8 Personal style
They either have a good taste or happily let you help them with their wardrobe. Either way, the end result is that they look good.
FinNISH CONNECTION COLLECTION 🇫🇮
Finland-themed sweaters and accessories made-to-order. 🧡 Worldwide shipping.
#9 Always hungry
I have yet to encounter a Finnish man who doesn't like food. It's guaranteed that you stay slim as he eats the majority of treats in a heartbeat.
#10 Private
I know which part of relationship life you are also interested in. Let me answer that one with a common joke.
Coming back from the war, what did a Finnish man do first when arriving home? He made love to his wife.
What did he do an hour later? He made love to his wife again.
And what did he do then? He took the skis off from his feet.
Get to know the finns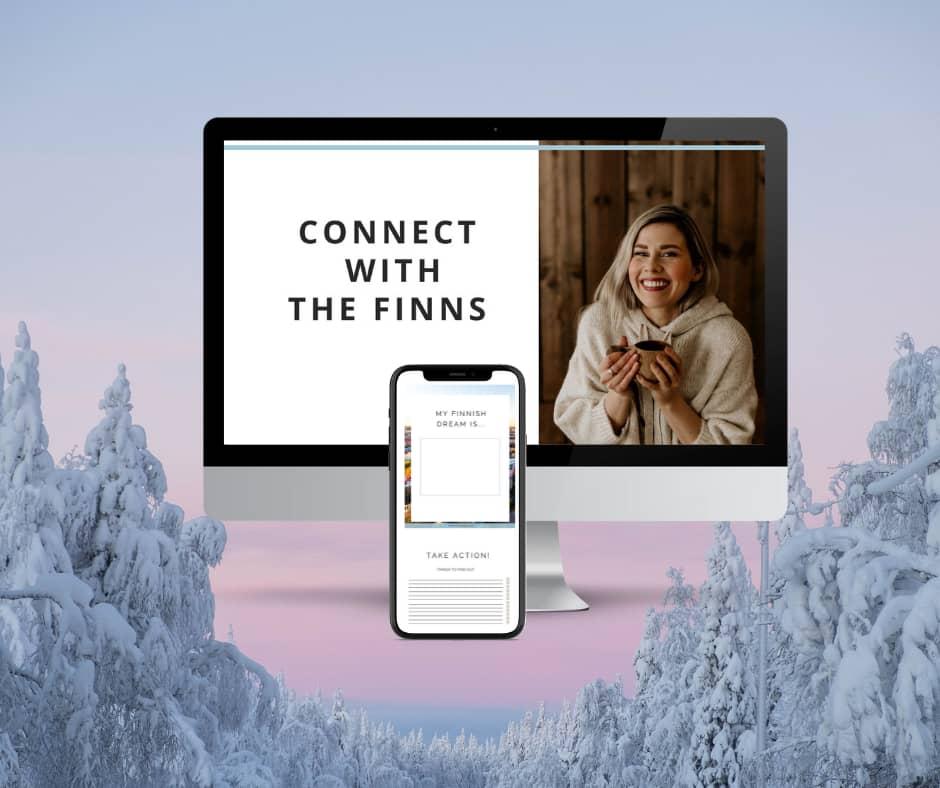 Join my free cultural class and avoid the culture shock when you are in Finland. ⭐⭐⭐⭐⭐
The Big Bonus when Loving a Finnish Man
If you fall in love with a Finn, it is a package deal with the family too, of course. Luckily this is good news. The parents of your Finnish man are, most likely awesome.
I would hope there was a worldwide ranking for in-laws, similar to university or company image rankings because I think Finnish in-laws would rank pretty high.
First of all, your Finnish in-laws have different talents than you. Finnish in-laws can show you new skills, hobbies, recipes, and sports you never thought you'd know.
Finns need to have enough personal space and privacy to feel comfortable. This is also the case with in-laws. As both you and they need some time and space to yourselves, it is a win-win.
Even longer periods together do not feel like a struggle because enjoying the silence in a group is normal in Finland.
Finnish in-laws make delicious food, and there is always an abundance of it. They ask your preferences, and if they can do your favorite, it is on the menu.
Anticipating and helping in things that matter the most is a talent the Finnish in-laws have. Maybe this is a parent-thing, and they can extend this ability to their children's spouses too, but it is pretty amazing.
Whether it is babysitting, being your driver or doing house chores for you, they are there to help.
Looking for more information about Finnish culture and dating a Finn? Check out some of my other posts: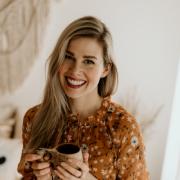 About Varpu
I'm the founder of Her Finland. I love cultural tidbits, aha moments, Finnish folklore, and cinnamon buns. My newest interest is learning bird songs. Read more about me..