Have you ever seen people dipping into a freezing hole of water in winter, and wondered what exactly is this activity and why they would do that? Well, it is called ice swimming.
In this blog, I'm going to tell you how we do ice swimming in Finland, why people love it, and a few tips important to know before you try it!
Ice swimming tradition in Finland
For those of you who have never heard about the concept of ice swimming, allow me to introduce this activity to you.
In Finland, you can carve a hole out in a local lake for ice swimming, or you can simply visit a designated ice swimming spot. I can assure you that every Finnish town has some available.
Furthermore, you can join an "ice swimming club" to have access to a locker room and a sauna before and after your chilly dip.
Up until a few years ago, a regular ice swim was a typical hobby for mostly elderly Finns. But the rise of interest in wellness and outdoor activities among younger generations has broadened ice swimming's appeal.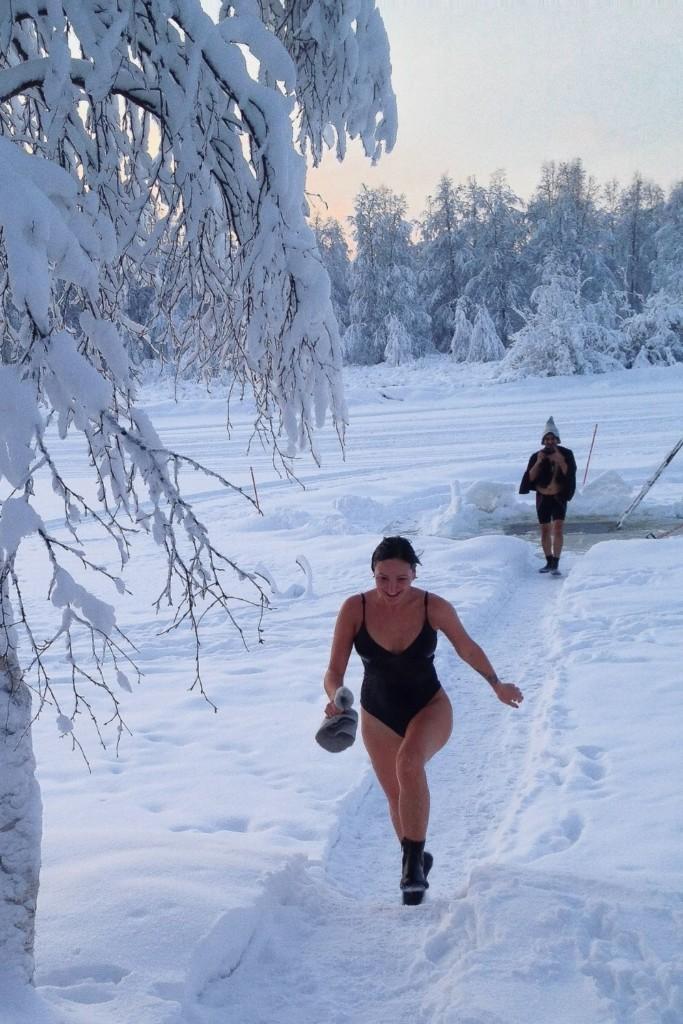 The over 300-year-old Finnish tradition has recently become so popular that there are currently waitlists to join nearly every winter swimming club in the country. Every major city has a handful; in Helsinki alone, there are around 13 clubs.
But, you don't have to be in a club to go dip in a public ice swimming hole. Most public ice swimming holes have stairs leading into the water for anyone to try out.
In big cities, you can find trendy sauna & restaurant hubs that also offer ice swimming in the winter. You will find more information about these in the last section of this blog.
Ice swimming terms in Finnish
Here are some ice swimming terms and their translations that you might encounter in Finland.
Avanto = Ice hole in a lake or sea.
"Kävitkö avannossa?" This is a popular Finnish phrase you're going to hear in Finland during winter. Literally it means, did you take a dip in the ice hole?
"Avantouimari" is a term used by someone who does this activity regularly. This translates to ice hole swimmer.
Harrastan avantouintia. = My hobby is ice swimming.
Reasons why people like ice hole swimming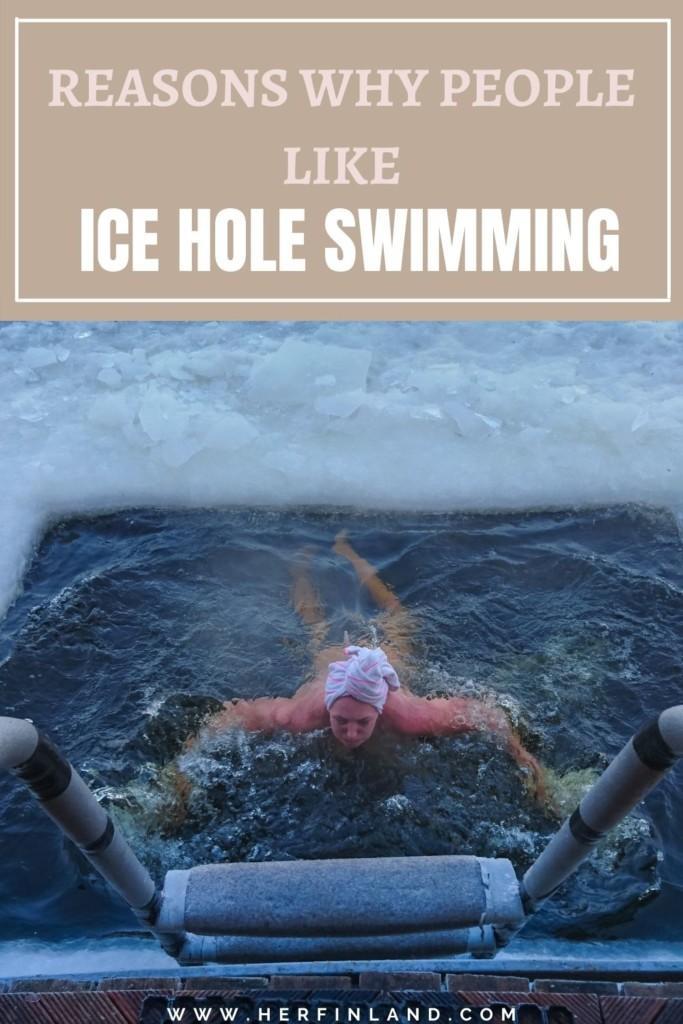 Well, there are several health benefits of ice swimming. Here are some of them.
Ice hole swimming helps you to:
boost the immune system
improve blood circulation
reduce stress
Not to mention the fact that you get a burst of energy and feel super accomplished after you do it! However, keep in mind that it is important to consult a doctor if you have heart problems or if you are asthmatic before doing it.
It's also one of those activities that you can see people of all ages doing. It's quite inspirational when you see an older man or lady in their 70s swimming around the ice hole casually.
Grab the free kit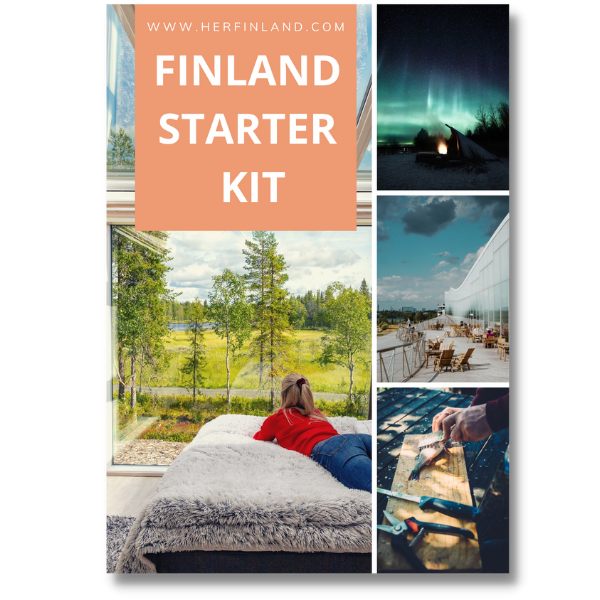 Six helpful tips for ice swimming
Here are six tips to keep in mind before you go ice swimming.
1. Go with a friend. First, the encouragement you can get from your friend helps you get into the water. And secondly, it would be awesome if you go with someone who has already done it, especially if you're a first-timer.
2. Warm-up. Before you go into the ice hole make sure to warm up. You could, for example, walk to the spot, and do a couple of lunges or squats. Or else, you could enjoy a sauna beforehand.
3. Wear a beanie. It will be really cold when you are in the icy hole so you want to wear one to cover your head. You might also want to wear swimming gloves or shoes. They would help you prevent getting cuts.
4. Don't ever touch any metal stair railings with wet hands. otherwise, you will get stuck. Trust me on this one, it is coming from experience.
5. Stay calm & breathe. When you get into the water, try not to overreact, and breathe too fast. Calm your breaths down and lower yourself to a comfortable position in the water. The full dip might cut you out of breath, but that is completely normal. Don't freak out and focus on your breathing.
6. Try different times. Before you say you don't like avantouinti, I think you should try at least 3 times. In other words, try it at various times of day: morning, afternoon, and evening. Ice swimming is an activity that grows on you.
For example, for me, it's way easier to go to avanto in the morning. So maybe for you, it's easier to go in the evening or the afternoon. It might also be easier to go with or without a sauna.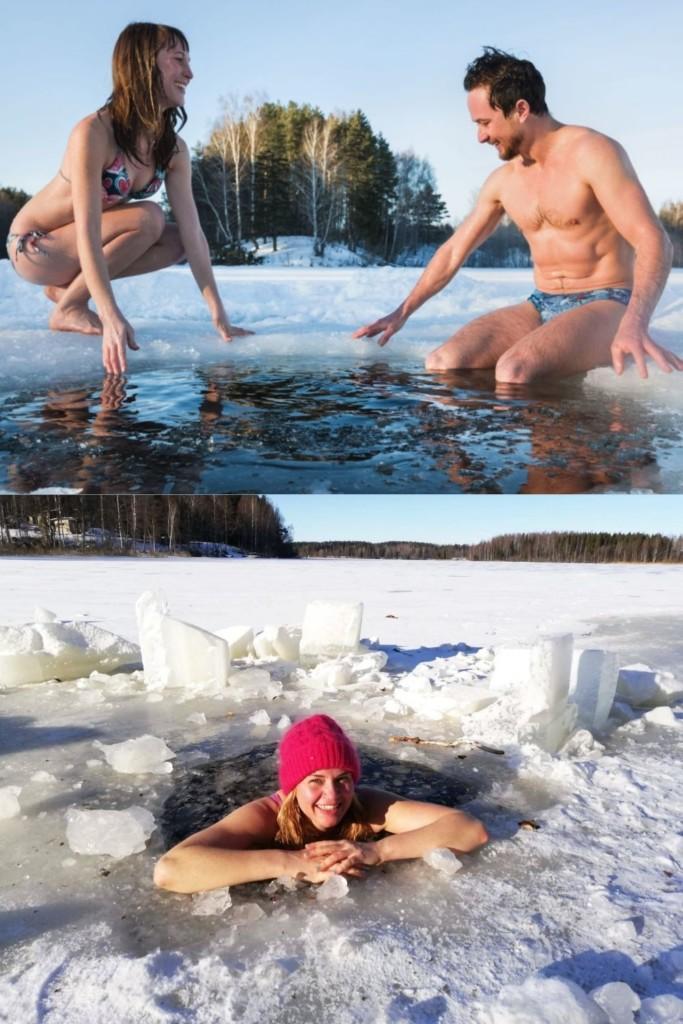 How to make an ice hole
In this youtube video, you can check out how to make an ice hole yourself, with the right equipment.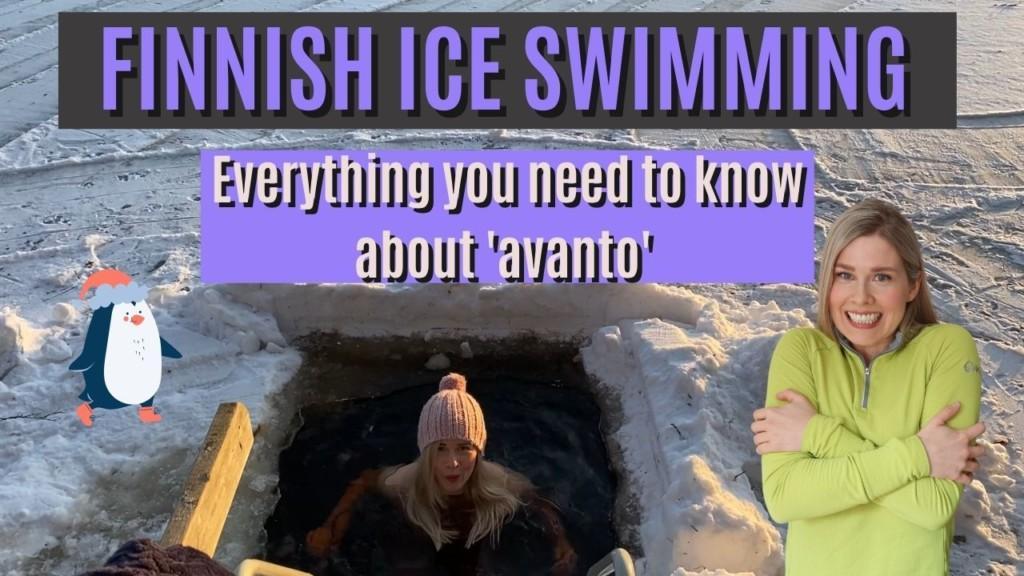 First, you need to make sure you are with someone who is experienced with carving ice swimming holes in the frozen lake. Second, you should have the right equipment and gloves.
We start by drilling the corners or making holes, and then, with the help of an ice saw, we cut it completely.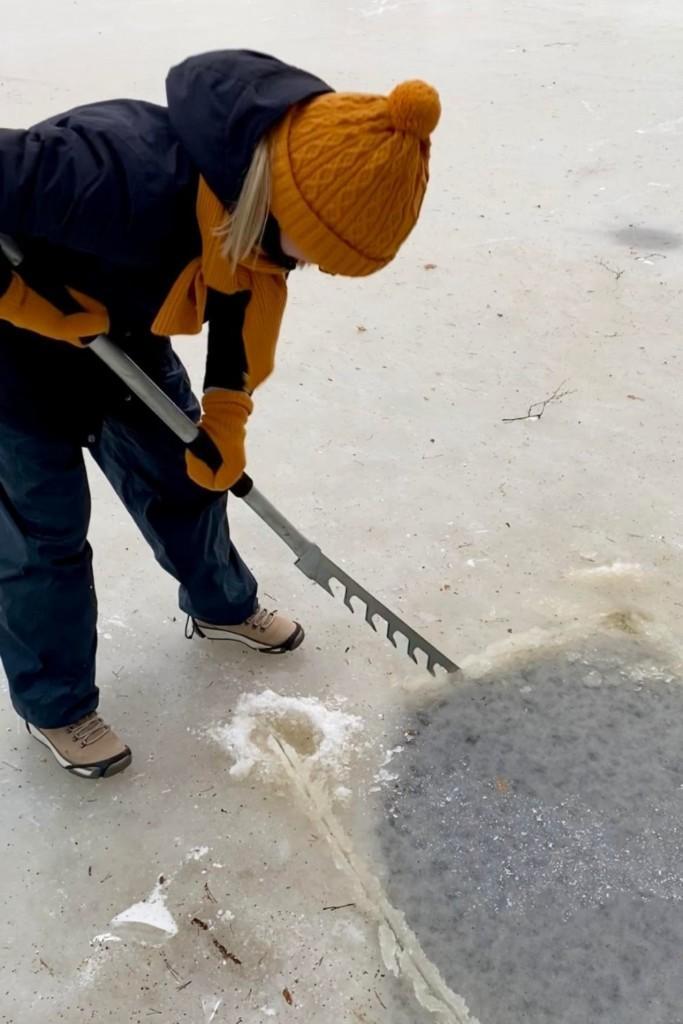 In order to get rid of the ice cube, you make it sink and then slide it under the ice.
Ice swimming sites in Finnish cities
Here are sauna & restaurant hubs in big cities that offer walk-in and/or reservation possibilities to go and try ice swimming. The ticket includes the locker room, sauna, and shower facilities.
Helsinki – Löyly
Hernesaarenranta 4, Helsinki
Löyly features a traditional smoke sauna, a wood-burning sauna and great cool off space with a bar and snacks and of course, a staircase that leads down into the water for anyone interested in trying "avanto" swimming. Just remember to reserve a time slot ahead of time.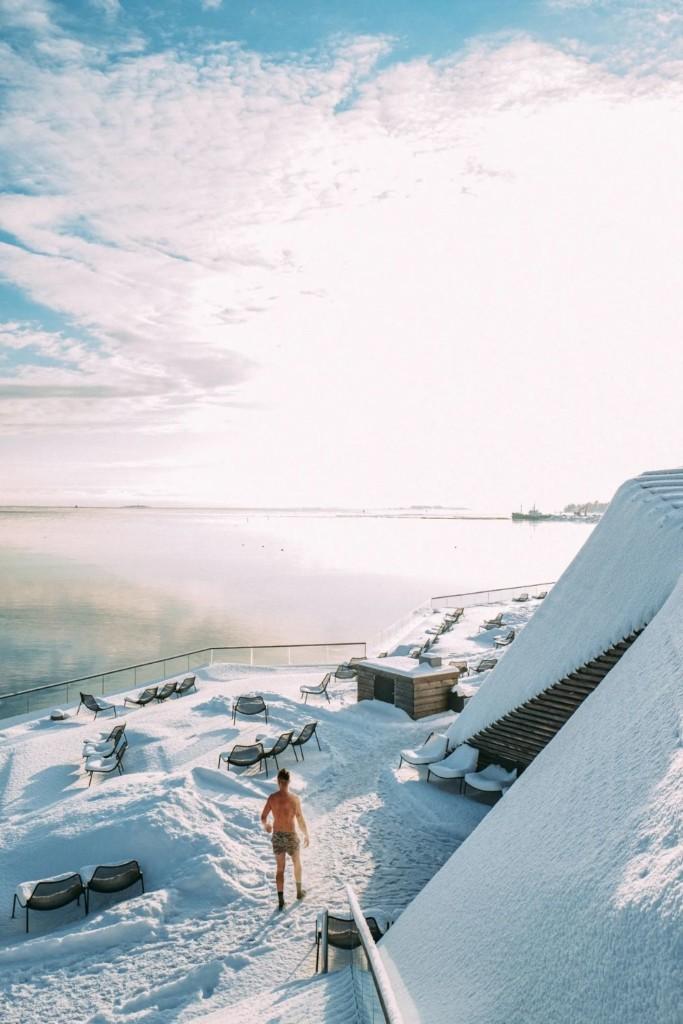 Tampere – Kuuma
Saunaravintola Kuuma, Laukontori 21, Tampere
At Laukontori waterfront in the heart of Tampere city center, you'll find Kuuma. It features a modern sauna with swimming possibility winter and summer. The facilities include a trendy restaurant and a bar too.
Kuopio – Saana
Siikaranta 12, Kuopio
Saana is a word in the Finnish Savo dialect that means sauna. However, Saana in the city of Kuopio is much more than a plain sauna. In winter you can take a dip into the lake Kallavesi and experience an icy swim. In the summer, you can enjoy boat cruises by the lake. They also offer a range of services such as a restaurant, gym, indoor karting track, mini-golf course, etc.
For more traditional sauna places, you can visit:
Vantaa – Kuusijärvi
Kuusijärventie 3, Vantaa
Kuusijärvi is located in Vantaa, just outside of Helsinki, and can be reached by bus lines 731N, 738, and 739. Electric and smoke saunas are available, and swimming at Lake Kuusijärvi is available all year. It's worth the drive to Vantaa if you want to go winter swimming in a lake since all of Helsinki's other options are in the sea.
Jyväskylä – Savutuvan Apaja
Opinsaunankiuas, Jyväskylä
In central Finland, a great place to enjoy ice swimming is by Lake Päijänne. Savutuvan Apaja in Jyväskylä offers you access to a sauna as well that you can enjoy after a pre-booked farm-to-table eating experience.
FinNISH CONNECTION COLLECTION 🇫🇮
Finland-themed sweaters and accessories made-to-order. 🧡 Worldwide shipping.
Common questions about ice swimming in Finland
Why do Finnish people swim in ice water?
Immersion in freezing water gives a positive shock to your body. It can help you handle stress better and your immune system become stronger if you do it on a regular basis. Moreover, getting one first thing in the morning gives you a sense of accomplishment before the day even starts. If nothing else, going to the sauna -another Finnish tradition- and combining it with a cold dip is very satisfying.
How cold is ice water in Finland?
Even when a coating of ice builds on the surface, the water temperature in the winter remains slightly above zero degrees Celsius (32 degrees Fahrenheit). Water has a freezing point of 0 degrees Celsius.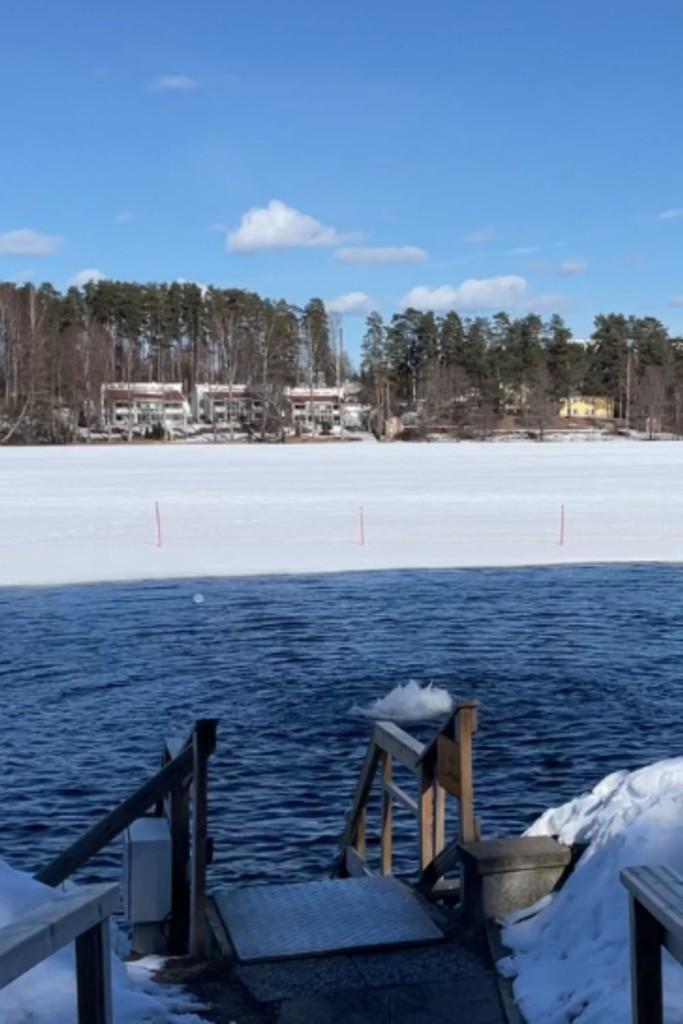 What is winter swimming called in Finnish?
Winter swimming is known as "talviuinti" in Finnish, and it is a cult sport throughout the country. It is the act of taking a dip in the freezing waters of the sea or lakes or even longer stretches of a swim.
So, what do you think about ice swimming and are you brave enough to give it a try? Let me know in the comment.
Looking for more Finns related and winter topics? Click to read one of these articles: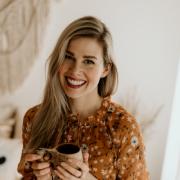 About Varpu
I'm the founder of Her Finland. I love cultural tidbits, aha moments, Finnish folklore, and cinnamon buns. My newest interest is learning bird songs. Read more about me..