While doing a research about Finnish language, you will come across with many warnings, such as 'Don't do it', 'it's difficult' and 'Impossible'!
This is really bad for your mind because if you go into learning a new language with a negative mindset, it really blocks your brain.
Finnish is a hilarious language with many unique features. For example, a one letter difference in the word has drastic results in meaning.
Below, our first highlighted meme shows just how big the difference can be.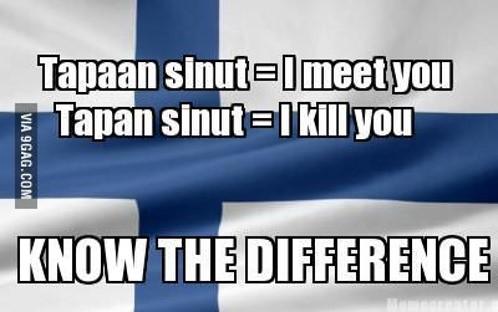 Let's check out another unique feature. The same Finnish word may have multiple meanings. Take a look below at our second featured meme.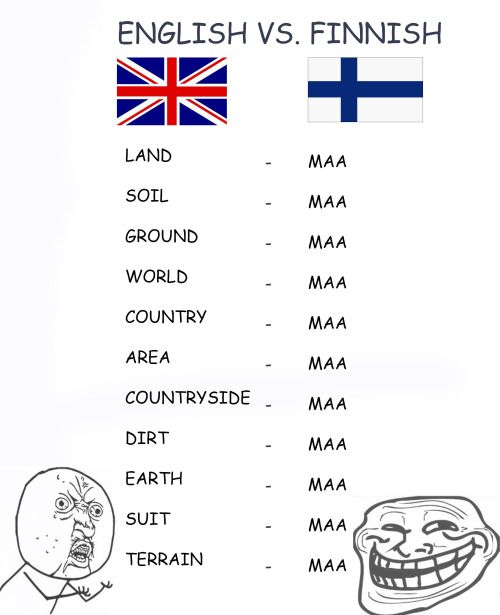 Our third meme highlights how repeating the same word can change the meaning again completely.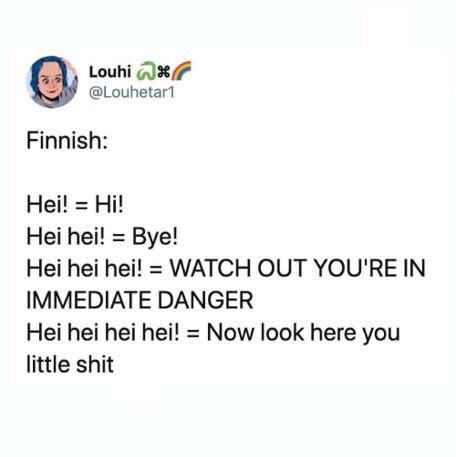 Spoken Finnish is much shorter than English. This forth Finnish language memes shows it perfectly.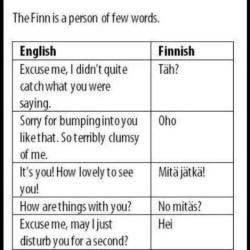 Ready to speak finnish?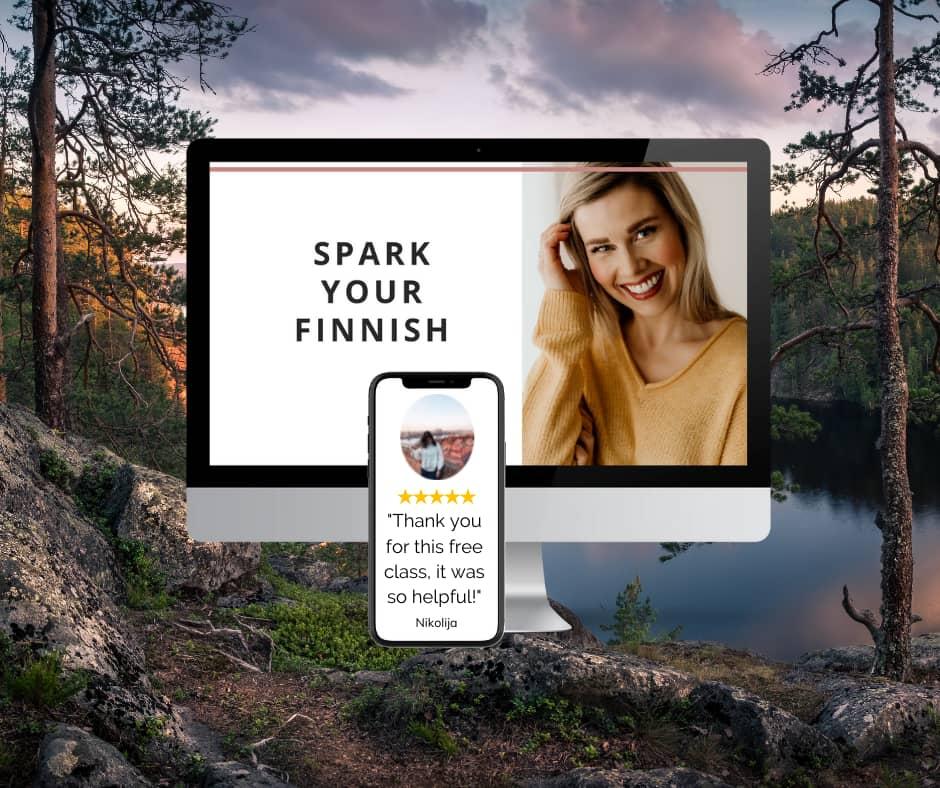 Join my praised free class and speak Finnish words in 20 minutes!
One of the most popular sayings in Finnish is "no niin". You can check out this Finnish language Instagram post of mine to see how intonation changes the meaning.
Very Finnish Problems is a great platform that discusses and shares memes about politics, sports, culture. Basically everything about Finland's current news! It is a great place to know about what's happening in Finland. They do hilarious memes about the Finnish language regularly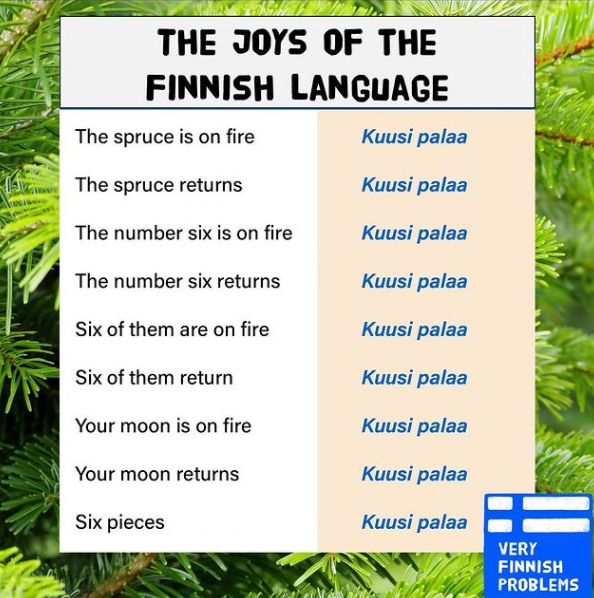 Another fun instagram account to add to your following list is Suomi Dictionary. This is a dictionary of both of Finnish language and culture!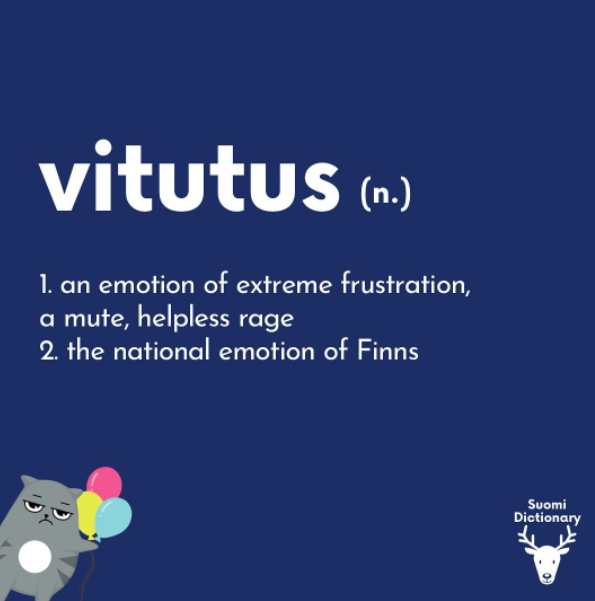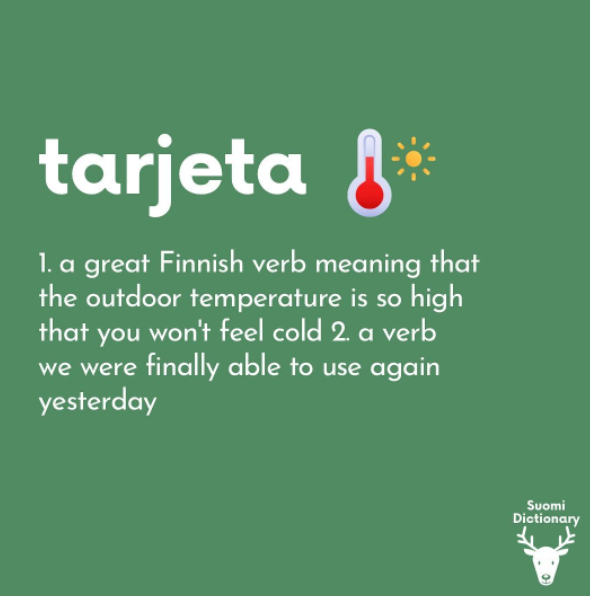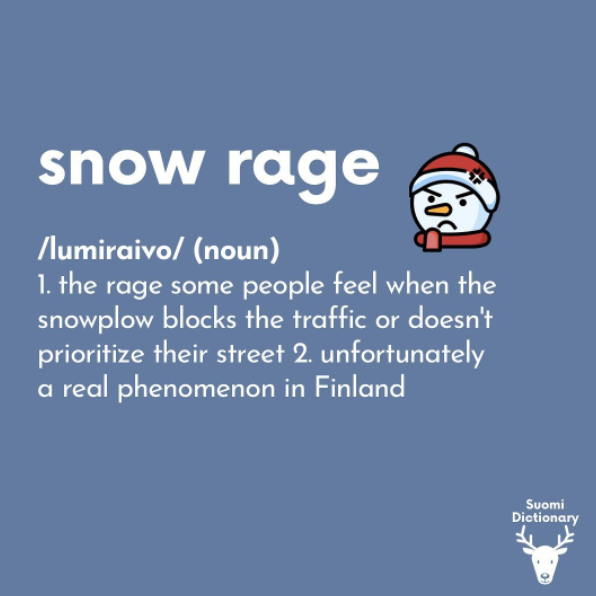 And lastly, don't forget that finnish is DEFINITELY a very "simple" language, just like highlighted below.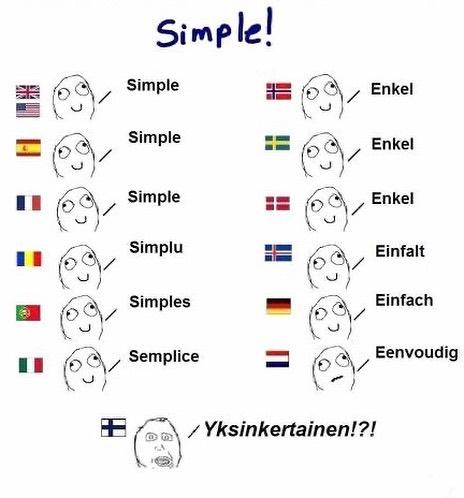 So just relax, and enjoy your Finnish language journey. Just like Finns enjoy a sauna in Finland.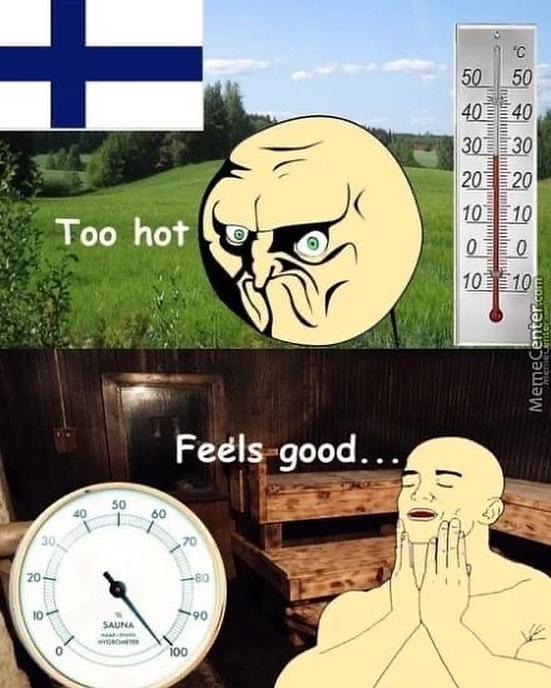 Isn't it fun to learn Finnish through Finnish language memes? Memes make you learn and laugh at the same time.
So don't feel burdened with other people's opinions. Instead, dive into learning Finnish and build your own story. Let me know in the comments if you agree!
Looking for more information about the Finnish language and culture? Check out some of my other posts: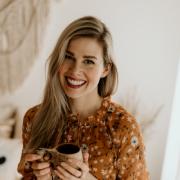 About Varpu
I'm the founder of Her Finland. I love cultural tidbits, aha moments, Finnish folklore, and cinnamon buns. My newest interest is learning bird songs. Read more about me..