I don't know who created the traditions of the Finnish New Year, but I am pretty sure it was one very tired parent due to the Christmas hassle.
In my opinion, New Year is the most no-fuss occasion of the year, and I'd guess most people like it that way.
Some of our New Year's traditions are similar to other countries. For example, staying up until 12 o'clock is almost a must also here in Finland. 
New Year's Eve is the night when even children can try to stay up as late as they can. Usually, they easily win the adults.
By the way, we have a funny expression for staying awake late in Finnish: "Kukkua aamyöhön" which means "to cuckoo until the early hours".
We Finns make New Year's resolutions. I'd say resolutions are everyday things, big and small. A rookie mistake is to make a too difficult resolution for yourself, and a Finn knows this!
Without further ado, here are five other key elements of the Finnish New Year!
Psst… Follow me on Instagram and add more Finland to your life instantly!
Five Effortless Finnish New Year's Traditions
#1 New Year Dishes. Buy ready-made frankfurters, potato salad, French fries, and crisps. Destroy all left-over chocolate and candies from Christmas. Self-service all night for everybody!
#2 New Year Drinks. The drink menu includes sparkling wine for adults and soda for kids.
#3 Traditional Fortune Telling. On New Year Eve, we Finns used to melt tin on the stove to see our future.
The tin was poured into a bucket of cold water, and the newly-formed tin lump predicted your fortune for next year. Most Finnish households even have a little frying pan dedicated only for the tin melting!
However, as tin has lead, this tradition was banned in 2018. I'm excitedly waiting can we come up with any eco-friendly substitutes for the tin because this tradition is so much fun!
#4 New Year Fireworks. New Year's Eve is the only evening when fireworks are legal in Finland without a specific request. For volume control, all ages can use earmuffs.
Most cities and towns have a firework show to enjoy. Usually, it is already in the evening, not at 12 PM, so that families can enjoy the colorful sky.
Sparklers are popular with kids and adults alike on New Year's Eve and make fantastic photos!
#5 Going to a Bar. If you are up for it, it is popular to hit a club or bar at New Year. Just remember to go early unless you know the bouncer. The queues are crazy long around and after 12 PM.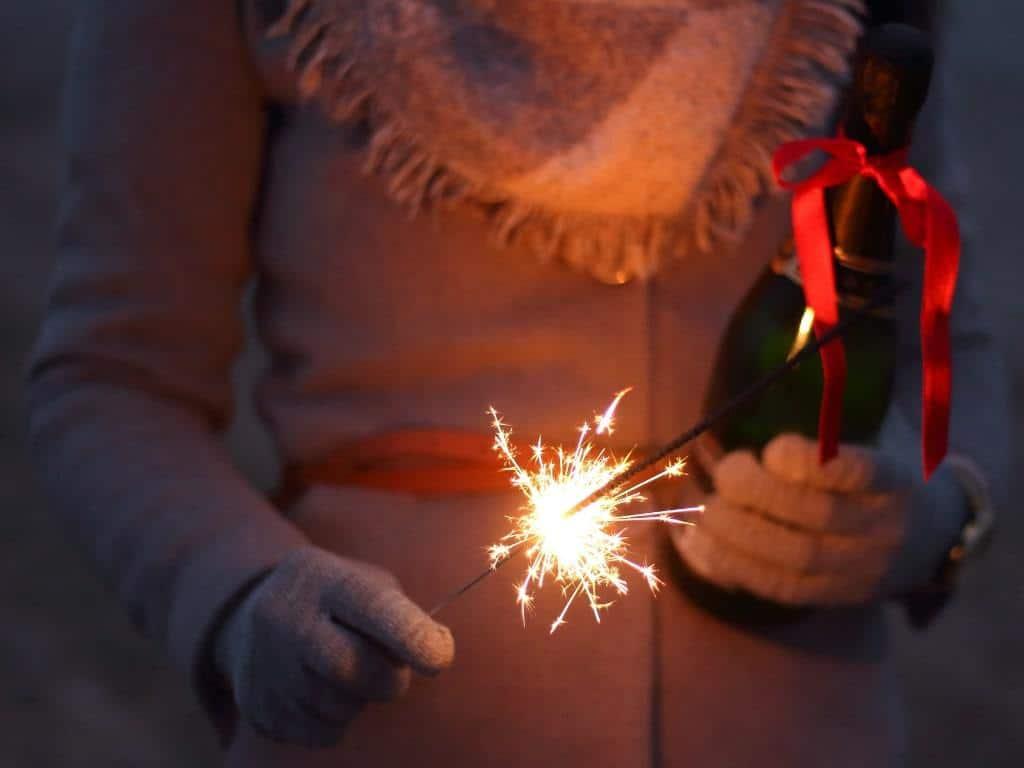 How do you celebrate the New Year? What else would you like to know about the Finnish New Year? Let me know in the comments!
Looking for more information about the Finnish lifestyle and winter Finland? Check these other posts:
Did you find this post informative? Save it for later on Pinterest!