*Please note that this post has affiliate links. If you buy through my links, at no additional cost to you, I may earn a small commission, which helps the upkeep of this blog.
Immigrating to Finland is usually not something you come up with on a whim, and maybe that is part of the reason why the information online can feel a little daunting.
In this article, I hope to clear up the eligibility criteria and what you might be able to do to help the process of immigration.
Your best sources for information from here are the websites of officials like MIGRI. They handle the permits and issues that have to do with immigration in Finland.
The good news is that the forms and processes are pretty straightforward once you understand which ones you need. You can also trust officials and online data systems in Finland.
That being said, I recommend being proactive throughout the process. If you are waiting longer than expected, officially given estimated times, start calling in person and asking questions.
Moving to Finland requires careful planning and preparation. This post will help you develop a concrete plan for what you need to do next.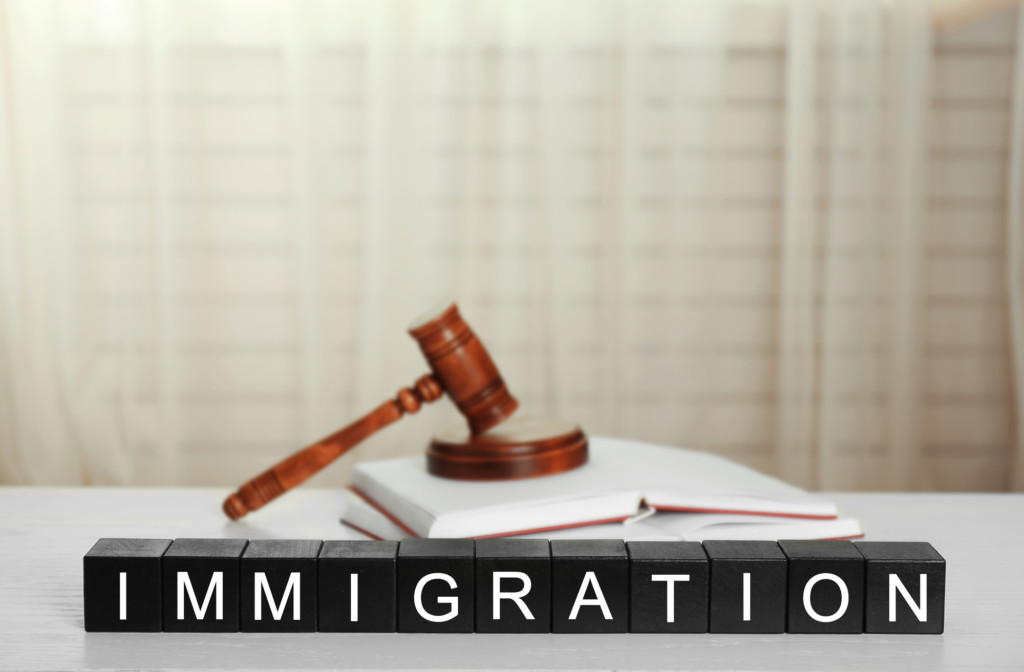 1. Determine your eligibility to immigrate to Finland
Let's start with the easy one: if you are a European Union national or from Iceland, Norway, Lichtenstein, or Switzerland, you can move to Finland and work here.
You need to register and inform the tax office when you start work, but you don't need a separate permit.
Most of you reading this article probably do not fall into that group, but don't worry. Next, I will summarize the essential eligibility criteria for people arriving from outside the EU. Check it all from official websites before you make any applications!
While this might seem strict initially, it's good to remember that Finland has a positive view of foreigners moving to work here and most Finns think foreigners can help cover the welfare state's costs as the population ages. Many people have moved in with loved ones and built a life and even a family here.
Fast track for specialists
If you are a specialist or in a certain type of manager-level role and moving to work in Finland, or you are an entrepreneur with a growth company, there is a fast track you can use.
In addition to meeting criteria based on your work role, you must have a high enough salary to support yourself and any family members. These permits might depend on you staying in the same job.
To get a permit like this, your first step is to start job hunting for a role that meets the criteria.
If you think you qualify, contacting a Finnish recruitment agent in your field is a great idea. They might recommend that you move closer, for example, to another country in the EU with more available roles while you wait to find a suitable role in Finland.
Can I get a work permit in Finland and immigrate?
You can get a job in Finland and apply for a work permit even if you are not a specialist. This may not be easy.
Depending on your field, it can be tough to find such a job, and the employment office will also assess if a suitable person for the role could be found in Finland.
If you plan to find a job in Finland, consider what skills (language skills or professional skills) you might have or learn that make you the only suitable candidate for a role.
It's also worth remembering that despite the challenges, immigrants make up over 26% of real estate cleaners, and cooks and nurses are in demand from abroad.
Welders and other skilled workers are being recruited by companies that help you through the process of getting a work permit.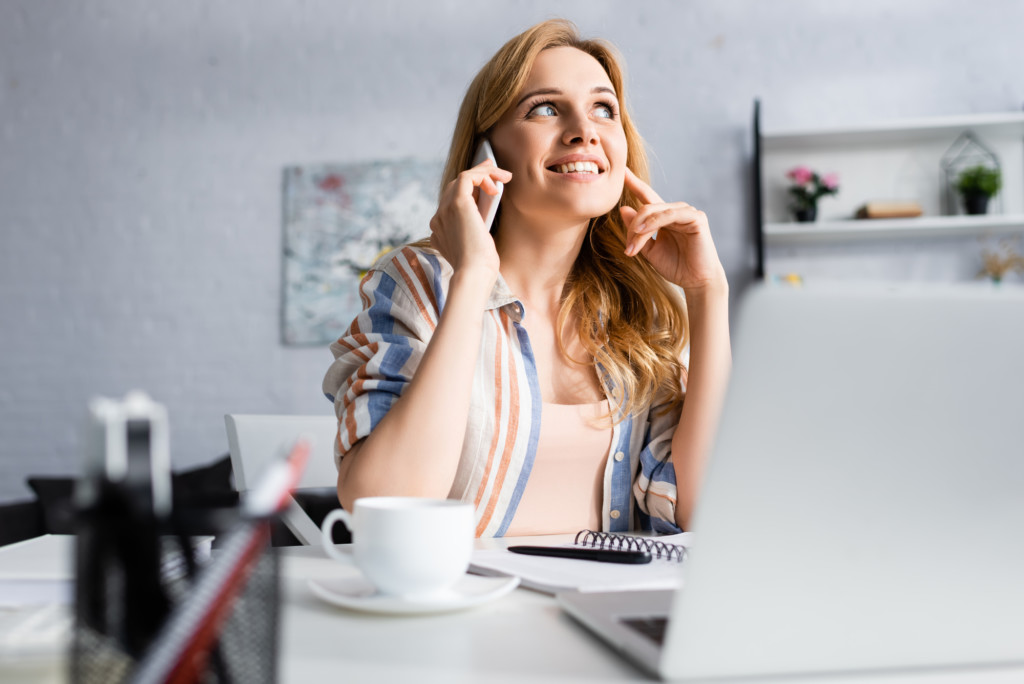 Be creative with your job search, contact the companies that hire in your field, and develop your skills and network while you wait to find a role.
Think about contacting agencies that specialize in recruiting foreigners. Job sites like Jobs in Finland will also be worth keeping an eye on!
Studying in Finland
Studying in Finland is an excellent option if you don't yet have the suitable qualifications, skills, and experience to find a job.
For those who come from outside the EU, degrees will have tuition fees that usually are several thousand euros a year.
Most degrees are still taught in Finnish, but you can find many degrees and especially further education like Master's programs in English too. A student visa allows you to also work for a limited number of hours a week while you study in Finland.
Eligible family members and couples
You might be eligible to immigrate to Finland if you have certain family members in Finland or you are married to a Finn.
In these cases, it is best to refer to the official information on who can apply and where you should apply. Applying abroad might mean you must wait until you get a favorable decision before you can come to Finland, so read the information carefully.
Some permits allow immigration based on a relationship. However, they don't come with a work permit. You would have to prove you have a source of income (not a Finnish job or your partner's savings or income) that meets set criteria.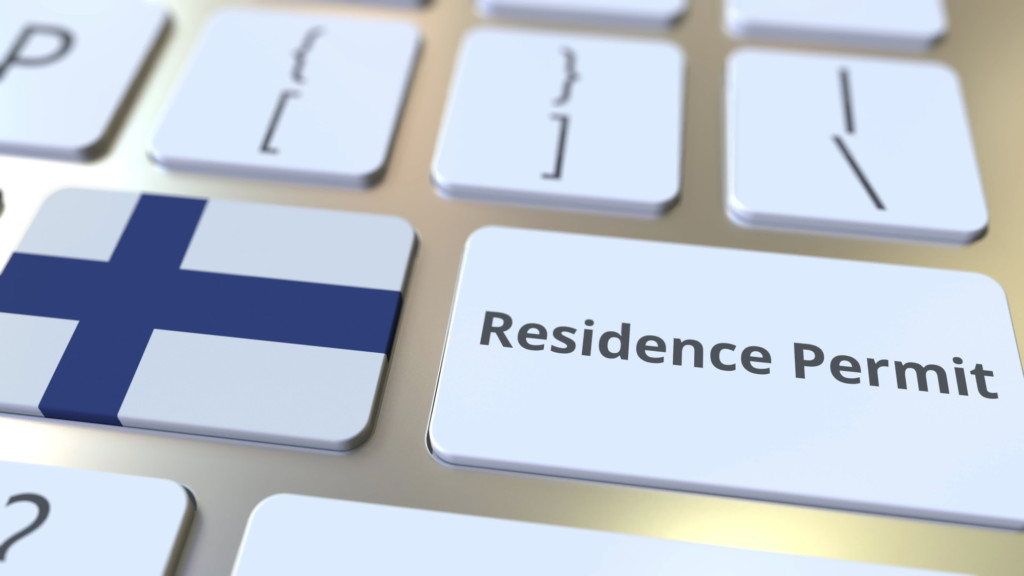 What about long-term residence permits in Finland?
Once you have lived in Finland for 5 years, you can apply for permanent residency. The requirement for those who are married to a Finn is 4 years.
2. How to immigrate to Finland
Whether you meet the eligibility criteria straight away or not, there are things you can do and steps you can take.
Here are some ideas for things you can start doing right now that will make things easier now or down the road:
Learn the Finnish language
Imagine you have lived in Finland for five years and are considering applying for that shiny permanent residency card. But wait, you need to have intermediate proficiency in Finnish or Swedish!
It may not seem like the first step, but actually, many employers might view learning Finnish as a sign you are committed to staying in Finland, and knowing the language will open the doors to more job opportunities.
You can start today by enrolling in my free Finnish language course to learn some basics!
Ready to speak finnish?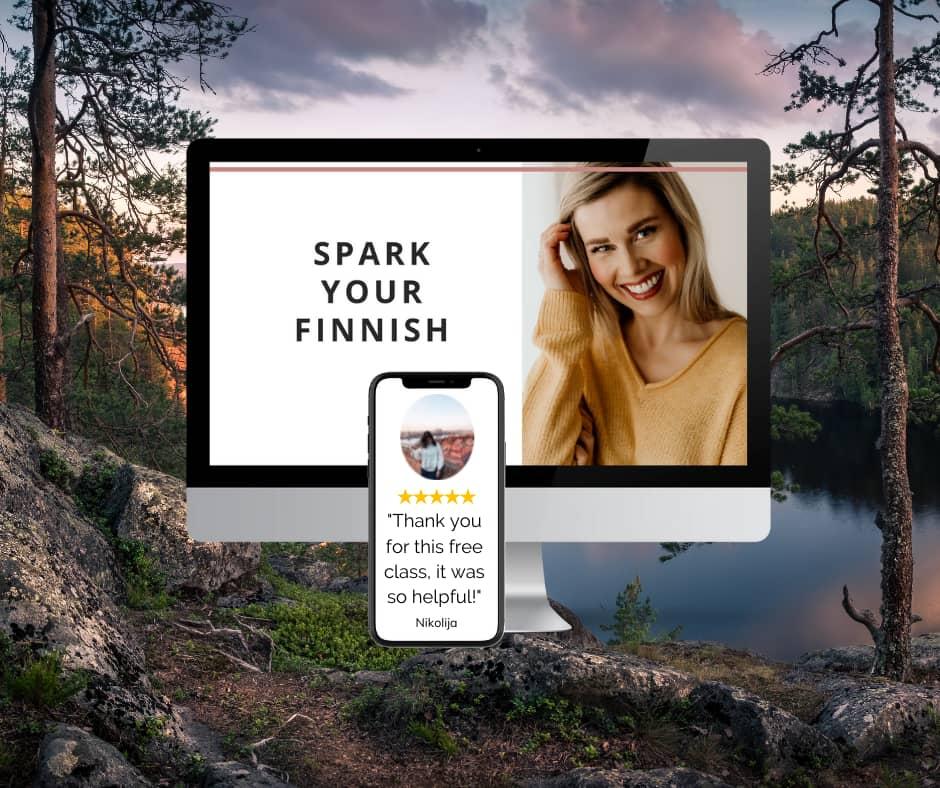 Join my praised free class and speak Finnish words in 20 minutes!
Gain work experience and develop new skills
Gaining work experience or a qualification in a field that is in demand in Finland can increase your chances of finding work and obtaining a work permit.
It is not fast, but it can be one of the most effective ways to immigrate.
Developing your skills doesn't always have to be through a new job or education, though: consider volunteering or interning or free programs and courses from some university.
Could you learn the basics of programming and get accepted to a program that develops your skills to the level an employer needs? Creative thinking and taking the initiative can help in opening doors.
Network and make connections
Even if you can't yet get the role you would like, start networking and asking for advice from people in your field who might be good connections for the future.
I have collected some of my best networking tips in this article.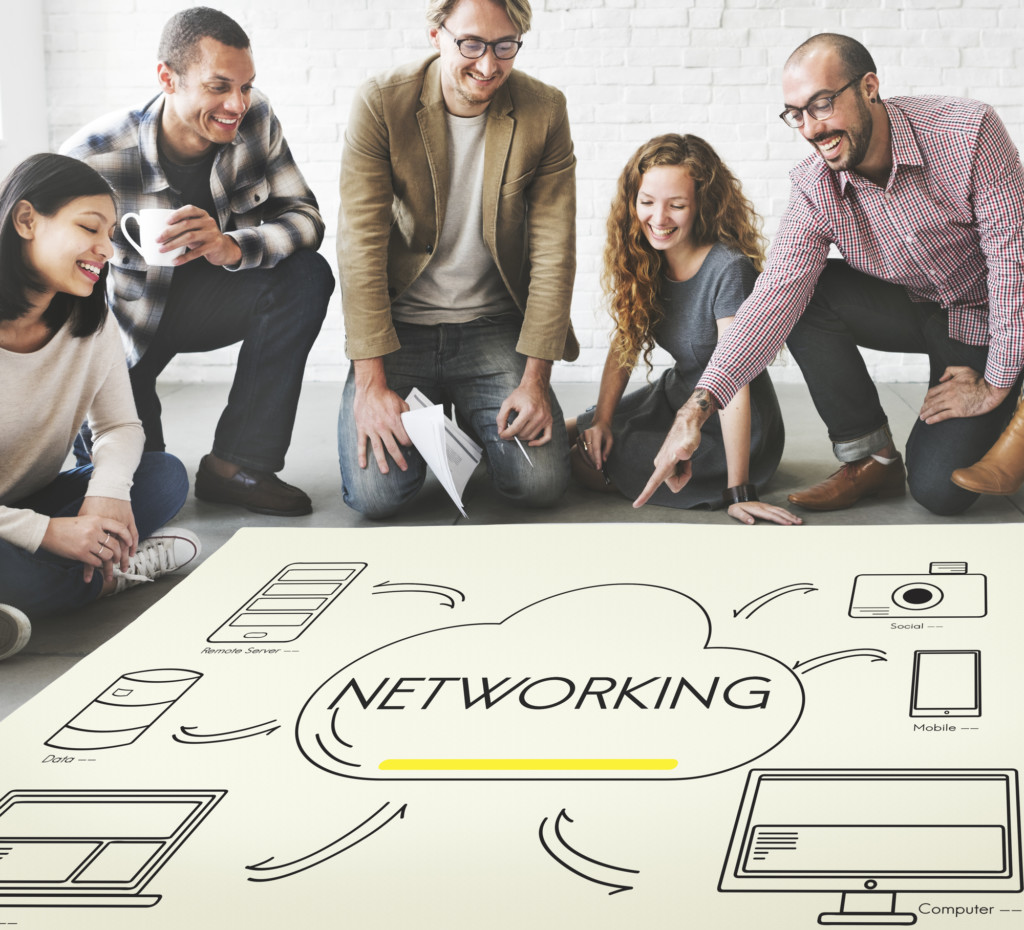 Remember that moving to a new country takes time and effort. There can also be a cultural shock awaiting when you relocate to Finland.
By taking steps like improving your language skills, gaining experience, and making connections, you can keep actively working to increase your chances of finding work, obtaining a work permit, and moving to Finland.
Work remotely
Working remotely can help you change locations more easily.
Look for opportunities with international Finnish companies, even if the roles are not necessarily based in Finland or the company is not advertising to help with immigration.
Proving your skills and value in a role can convince a company to bring you over, or they might offer other opportunities in the future.
Remote roles are increasingly common after the pandemic, and you can use this as criteria in your job search on most job sites.
While many companies would still like their employees to work from a home office in Finland, plenty of global businesses serve international clients in all time zones.
Find out about everyday life and costs
Finding out simple facts like how to find a place in Finland, what the rents in different areas are like, and how everyday life is different can help you settle once you arrive and make your plans concrete before the big move. Here you can find comparisons of average monthly costs around Finland.
As well as thinking about all the yummy Karelian pies you will eat, it might be a great idea to start building your social network.
For example, online events or forums for hobbies might be available to you from abroad. Maybe you can volunteer online and help a Finnish organisation using some skills you already have?
Plan your move
As soon as you have decided you want to move, it makes sense to research what you can bring and arrange for travel not just for yourself but, for example, for any pets.
Bringing animals over often requires pet passports and vaccinations that might take time to organize.
Find out the costs of moving your things and plan what you want to bring over. It is also a good idea to get official translations of any documents you are likely to need when job hunting and an international driver's license if you drive.
Starting to plan will make the move feel more real when there might be obstacles along the way. My colleague and trusted friend Aleksi from the popular Aleksi Himself Youtube channel has made you a wonderful online course called "Finland Relocation Rocket".
It guides you through the process of relocating to Finland – from the moment of the first paper work until you're sleeping soundly in your new Finnish home. I'm personally enrolled in this brilliant relocation course, and with it you can effortlessly navigate through the Finnish bureaucracy. It has helped our community members a lot!
I hope this article has helped with clearing some of the options for immigrating to Finland and, most importantly, helped you see clearly what you can do next to make your plan come true. Is there anything else you would like to know that I can help with? Let me know in the comments.
Since you are interested in moving to Finland, here are some other articles that I hope will be helpful:
Best Tips for English-Speaking Job-Seekers in Finland
What's It Like Living in the 20 Largest Cities in Finland?
Why Is Finland's Tax Rate So High?
Get to know the finns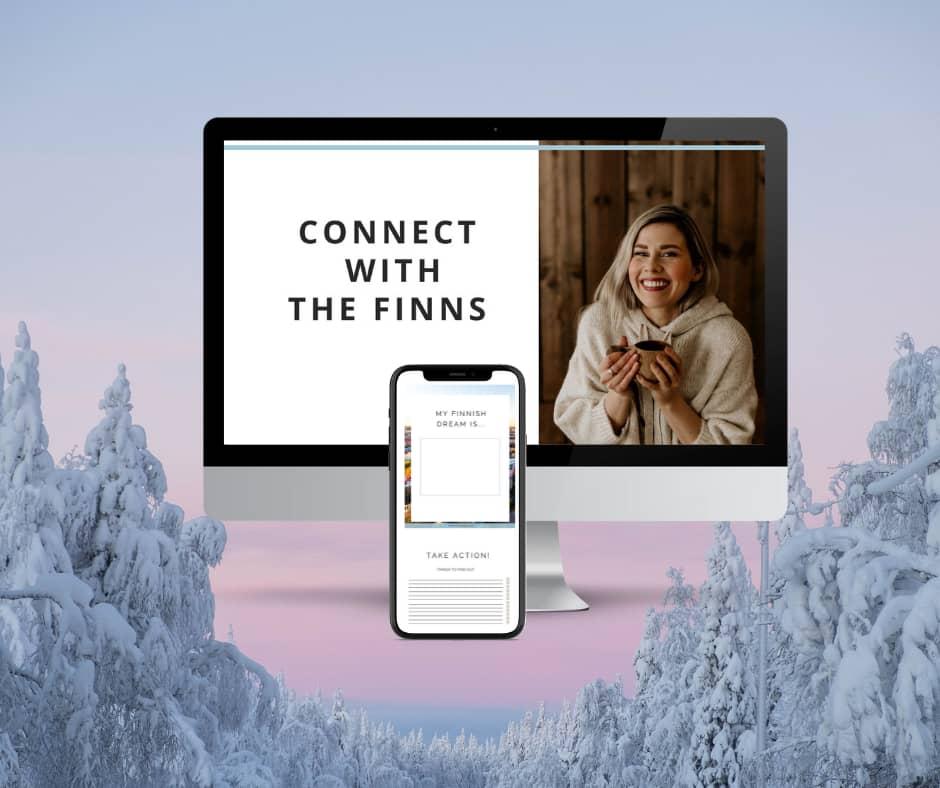 Join my free cultural class and avoid the culture shock when you are in Finland. ⭐⭐⭐⭐⭐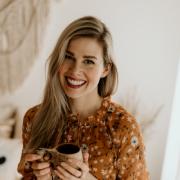 About Varpu
I'm the founder of Her Finland. I love cultural tidbits, aha moments, Finnish folklore, and cinnamon buns. My newest interest is learning bird songs. Read more about me..