Once in a while, this question comes up from my readers: is it worth it to go to Lapland in the summer?
The answer is yes! After I fell in love with Lapland, I have visited at different times – in the summer, autumn, and during winter months.
But there are also things you should consider when you plan your trip that I will go through in this post.
So let's explore why visiting Lapland in the summer might be a wonderful idea and what you can expect during your visit.
Ready to discover the wonders of Lapland during the summer months? Great, keep reading and open this article on ideas for Lapland holidays, for when you're done.
Is Lapland worth visiting in the summer? What is Lapland like in the summer?
First things first, Lapland does not have ice or snow in the summer. You probably knew this already, having looked into visiting at this time of the year. Still, there are plenty of questions online about snow and if ice hotels will be open.
Generally speaking, the snow melts in May. Ice hotels, igloos, riding sleighs or snowmobiles, and beautiful Christmas wonderland landscapes are all limited to the winter months. However, you can meet Santa in the summer too! More about that later.
You won't be able to see the northern lights during the light summer months but you will catch the breathtaking midnight sun.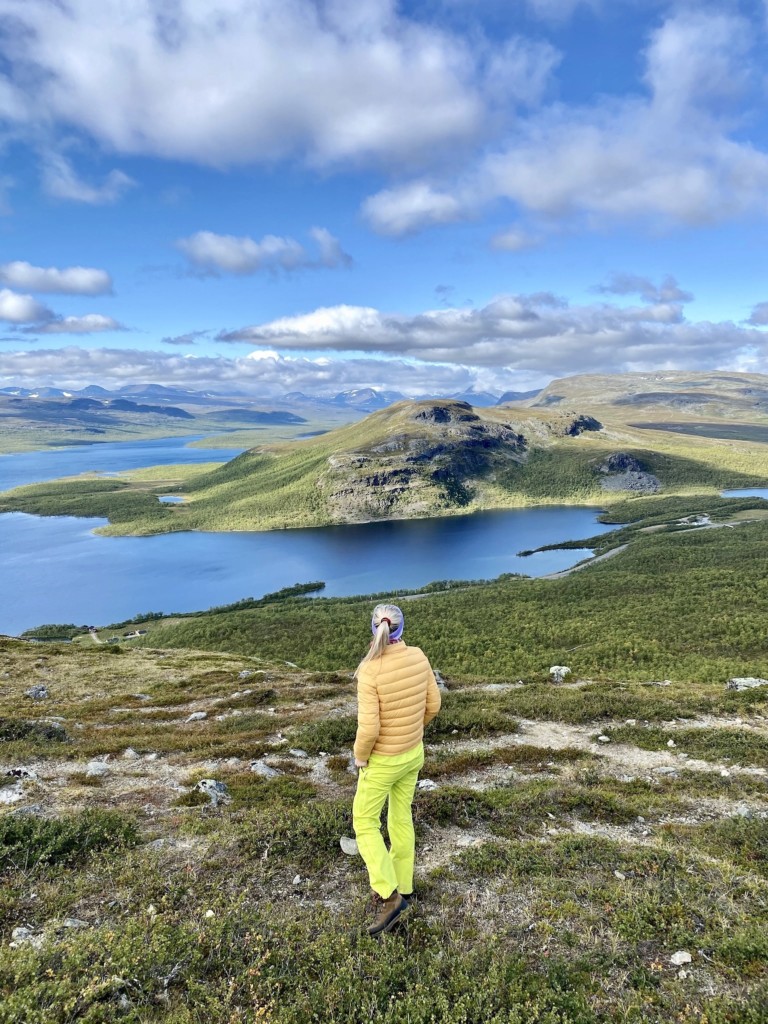 Lapland is a magical place that offers visitors unforgettable experiences all year round. You should go specifically in the summer to experience the stunning natural beauty without having to endure sub-zero temperatures and the northern summer nights when the sun never sets.
Finns appreciate the unique arctic landscapes and visit all year round throughout the different seasons.
Many fantastic hiking opportunities are much easier to take on in the summer and autumn and there are activities like fishing, cycling, and even small cruises and boat trips on arctic lakes. Because the sun never sets, you can go hiking in the middle of the night, if you want.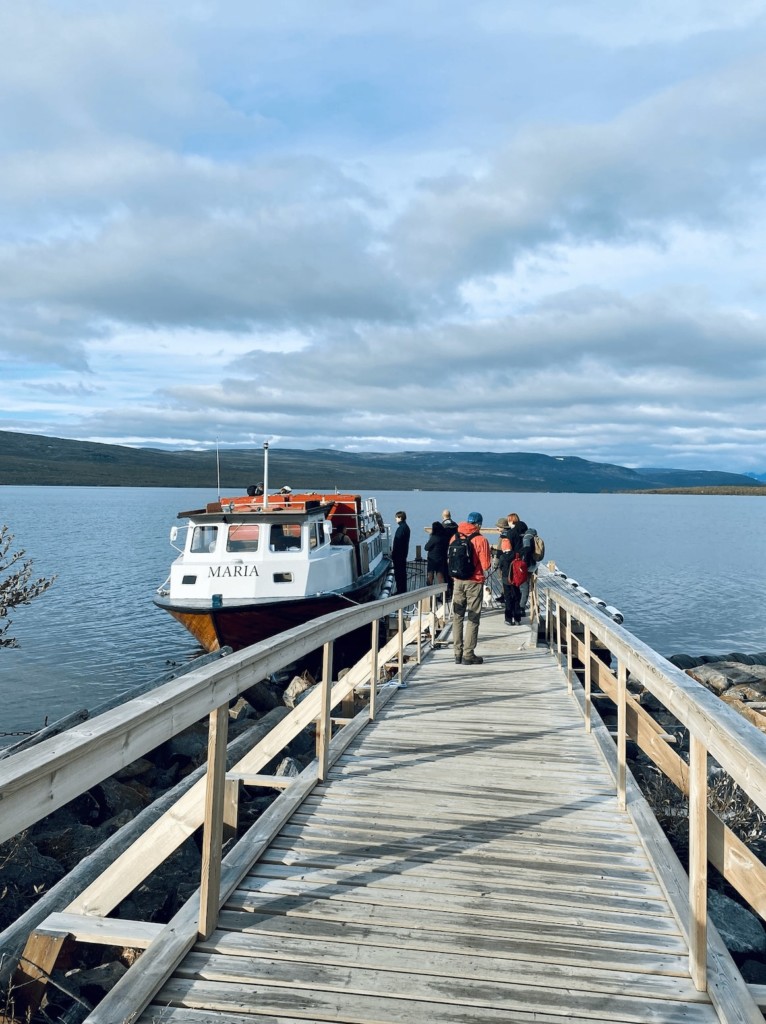 Summer in Lapland is a different experience that can be just as exciting and exotic. It is an amazing place that offers incredible adventures in the arctic wilderness.
Is Lapland warm in the summer? How cold is Lapland in July or August?
It can get hot in Lapland in the summer, with the highest temperature in 2022 reaching 32,9 degrees Celsius. That's 91 degrees Fahrenheit! It is much safer to expect around 15 degrees on average in July.
The temperature can go up towards the end of the summer, and northern cities like Rovaniemi can get heat waves when the temperature consistently exceeds 25 degrees Celsius (77 degrees Fahrenheit). It is good to keep in mind some summers this is rare even in southern Finland, though.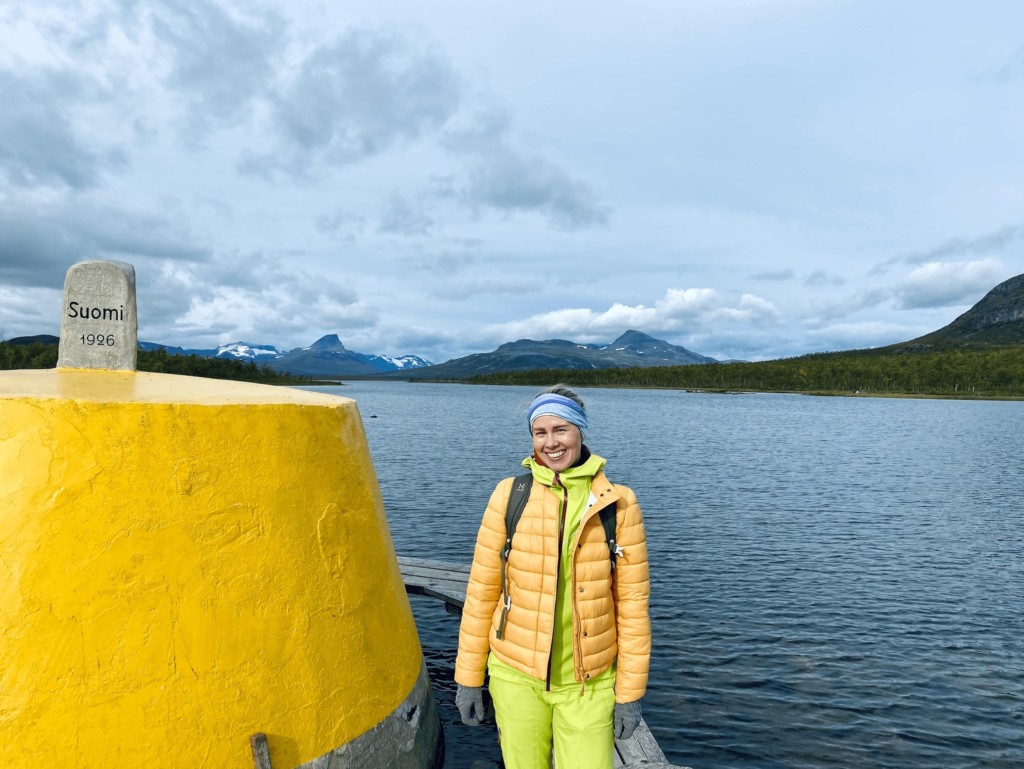 Summer in Lapland is more likely to resemble autumn temperatures. Note that in the most northern Lapland summer is super short. The ice on the surface of lake Kilpisjärvi melts around midsummer, so if you travel in June, it will still be pretty chilly.
Grab the free kit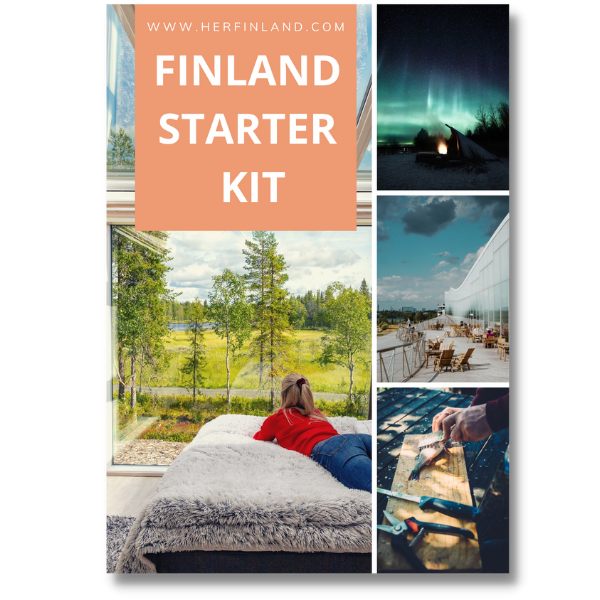 What is the best month to go to Lapland?
If you have read this far, you have probably decided to consider the summer or autumn months, which offer a different experience to going in the winter. This is a key thing to consider: what do you want to experience?
If you want to see the beautiful autumn foliage and the northern lights in the dark sky, you should travel to Lapland at the very end of August or during the first 2-3 weeks of September.
The beautiful leaves are usually at their best during the first weeks of September, and you can start seeing northern lights as the August nights get dark.
If you want to hike, fish, and experience the endless light during the nights in the summer months, you must go earlier in the summer. The longest days when the sun doesn't set are around midsummer and early summer.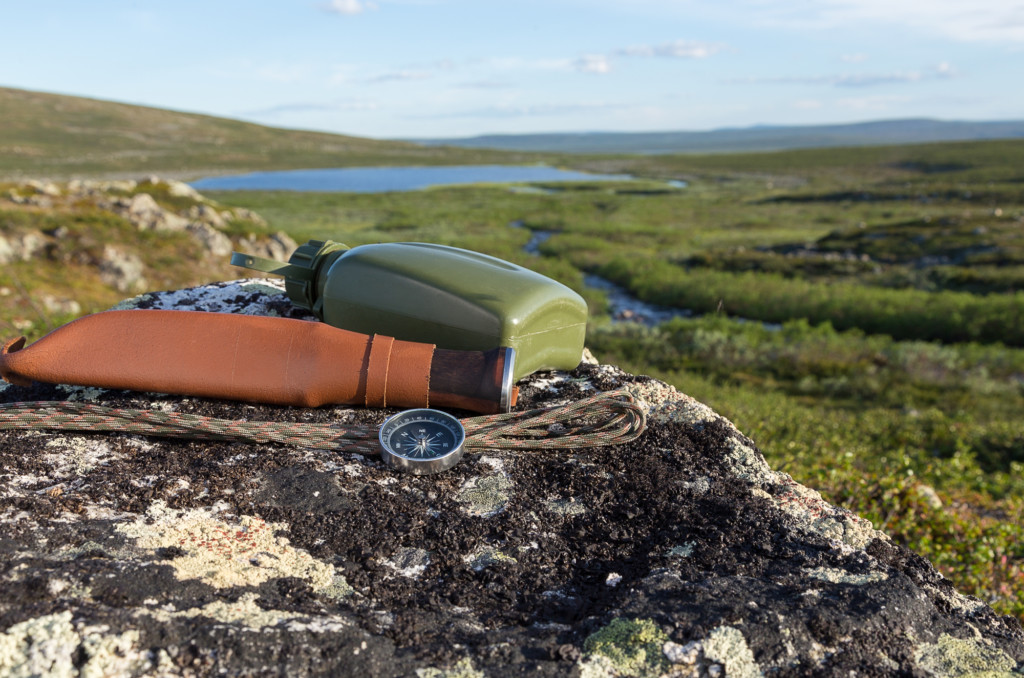 What is Finnish Lapland like in July: watch out for mosquitoes!
If you are not a big fan of buzzing insects that sting and want to avoid them, it is best to avoid visiting Lapland from around midsummer to the end of July.
While mosquitoes are common everywhere in Finland around this time, they are often especially abundant in Lapland.
There are plenty of things you can do not to get stung and keep the mosquitoes at an arm's distance, but in all honesty, it is possible there are so many, even covering in clothes and using insect repellants (Off is one of the popular ones to look for in Finnish grocery stores) won't fend off all of them.
You should also be aware that there are other insects in Lapland like blackfly and deer fly around this time.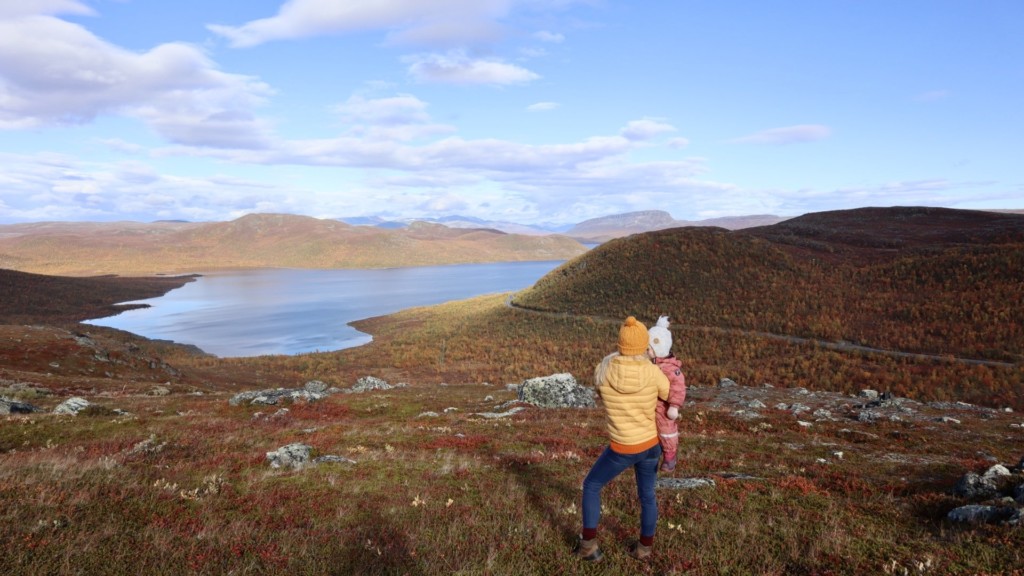 The first two weeks of June and all of August are a great time to visit as you can go anywhere in Lapland without having to worry about the pesky creatures buzzing around you constantly.
That all being said, the mosquito situation varies depending on location and on a weekly basis. For example, it can be so that the higher you go (for example to Kilpisjärvi) the fewer the flying insects.
Nightless night and midnight sun in Finland
Towards June, the dark part of the night in Finland keeps getting shorter until the nights are very light and the sun barely sets.
Lapland is a great place to experience these extremes, as the winter is darker and in the summer the nightless night means the sun doesn't set below the horizon at all during the night.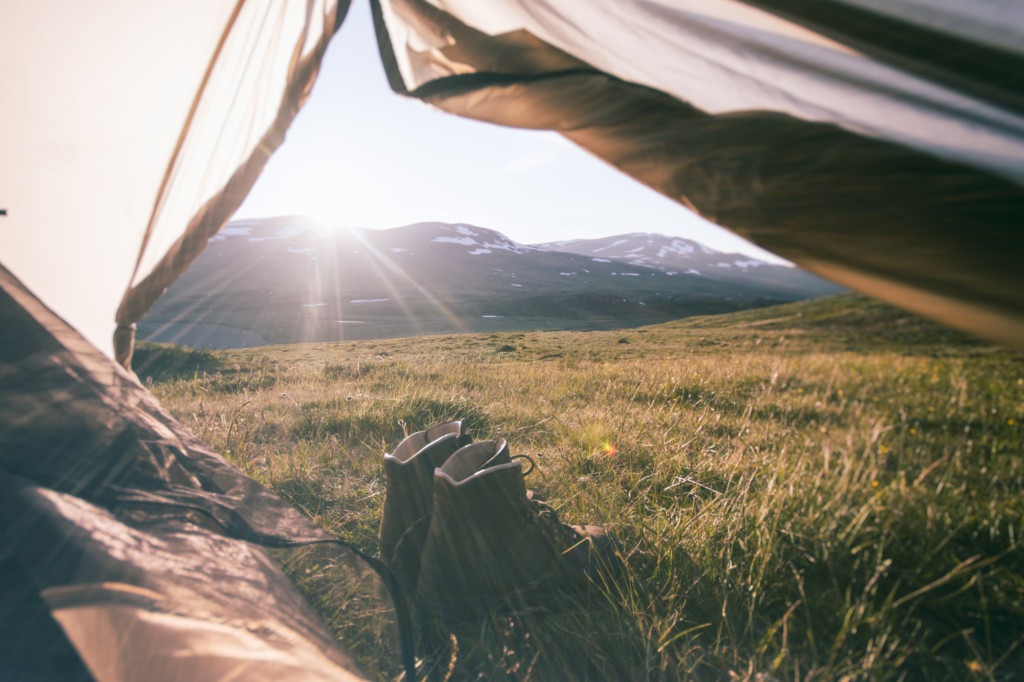 The closer you are to the arctic circle, the longer nightless nights will be around during the summer.
The number of nightless nights increases the further north you go. In the very northern parts of Finland, the sun won't set at all from mid-May until the last days of July for a total of 74 days. In Rovaniemi, you should time your visit within the 29 days of the nightless night.
How many days to spend and how many days in Lapland are enough?
It is quite common for people to ask questions like "Is two nights enough in Lapland?" There are many right answers to this question.
You could plan a long hiking trip that would take you across the wilderness or simply stop by in Rovaniemi and visit Santa.
If you go beyond the arctic circle, it would be a shame to leave without experiencing the unique nature. There are hiking trails with different difficulties or you can rent a car or take a day trip following roads that will take you through Lapland landscapes.
It is also possible to explore your surroundings by driving to places like Kilpisjärvi or even all the way to Norway. Make the most of your visit!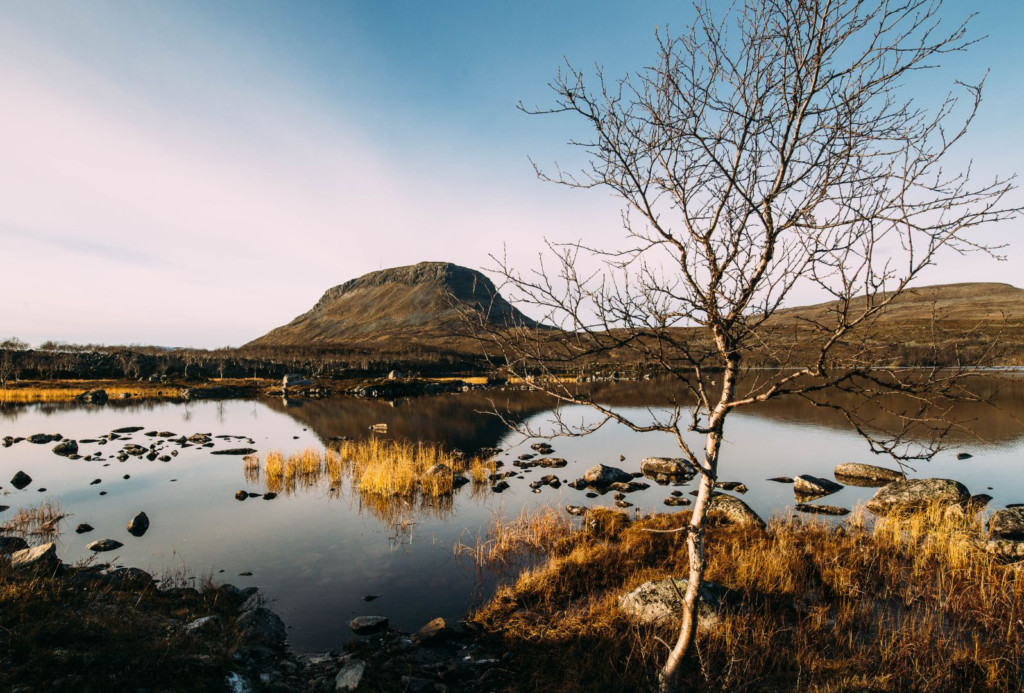 Accommodation and summer activities in Lapland
If you plan to spend some time exploring the unique arctic nature, the accommodation prices can be lower in the summer than during the peak seasons in spring and winter.
Some of the tourist spots have plenty of outdoor activities on offer from husky puppy visits to cycling.
Most people who travel to Lapland in the summer want to do some form of hiking. If you are unsure and would like some inspiration, I have written about a multi-day hiking trip in Lapland which was one of the best holidays of my life. Planning something like this can be the highlight of your trip. Hopefully, by the end of it the time spent in Lapland will feel much too short and you can't wait to come back!
Is Rovaniemi worth visiting in the summer?
Rovaniemi is a city that will surprise you with how it combines town life with arctic wilderness.
There are obvious things to do in Rovaniemi, like a visit to Santa Claus Village which might not seem like a summer activity, but it is also really easy to explore nature from the city. Santas Lapland is, of course, a little different without the snow, but you can meet him all through summer in Santa Claus Village.
It is not worth it to try to get an authentic winter and Christmas experience in the summer, but you can definitely get a lot out of your visit to Rovaniemi if you come with an open mind with summer activities in mind. I have introduced Rovaniemi a little in this blog post, including some museums and restaurants to visit.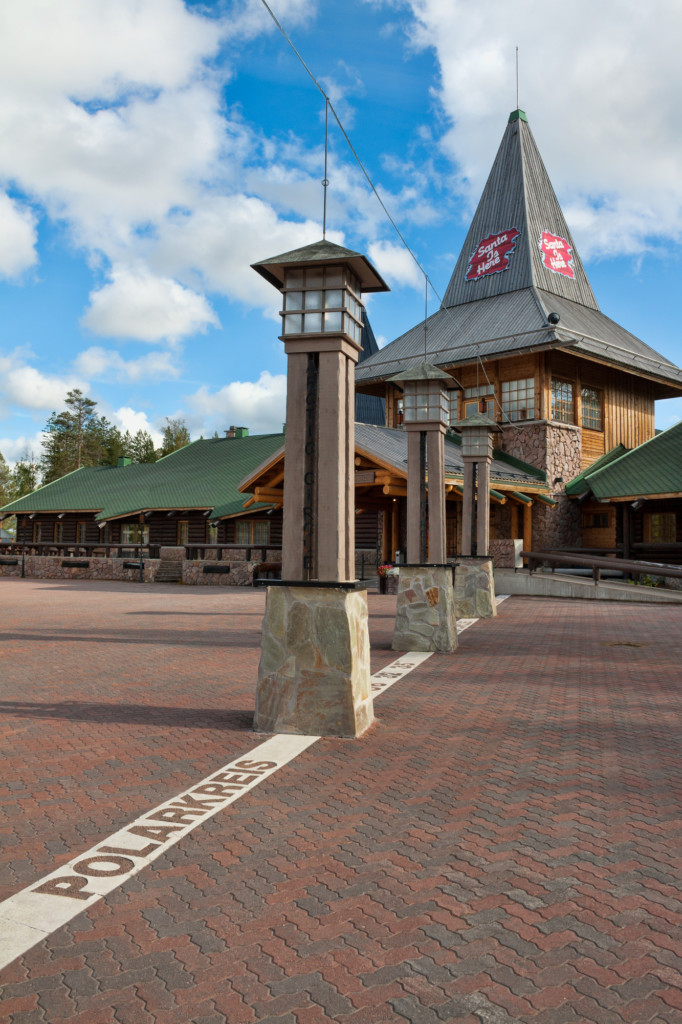 To really experience Lapland, consider something like this day-trip to Pyhä during your visit. Make sure you go outside the city to see the wilderness if you travel this far north.
Is a Lapland trip worth it?
I might be biased, but after visiting Lapland for the first time I fell in love with it and have wanted to go back at different times of the year. Sure, it might take a bit more planning before you travel to make sure you make the most of your time in the arctic wilderness, but I'm sure it will be a wonderfully unique experience.
One of the most famous poems by the Finnish poet Eino Leino is called the summer of Lapland. It talks about swans returning after the harsh winter and making the most of the short summer months. A line from this poem was even featured in Finnish passports:
"Learn from the swans, they leave in the autumn and return in the spring. It is calm on our shores and safe next to the side of the fell."
Will you consider seeing the summer of Lapland for yourself?
If I can help you make up your mind or you have any questions I didn't answer in this post, leave a comment and I will try to answer it. And please share your own experiences of the wonderful summer in Lapland!
Here are some more articles that will help you plan your trip and packing:
https://herfinland.com/lapland-night-train/
https://herfinland.com/what-to-wear-finland-summer/
FinNISH CONNECTION COLLECTION 🇫🇮
Finland-themed sweaters and accessories made-to-order. 🧡 Worldwide shipping.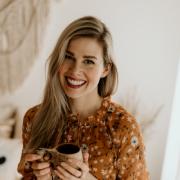 About Varpu
I'm the founder of Her Finland. I love cultural tidbits, aha moments, Finnish folklore, and cinnamon buns. My newest interest is learning bird songs. Read more about me..