When you think of Finland, do you picture a land of snowy landscapes and Northern lights? Or innovative design, cutting-edge technology, and a world-class education system?
These are all cool things Finland is known for, and in this blog post, I plan to explore 50 things (and people) that make Finland a fascinating and distinctive country.
Whether you're planning a trip to Finland or simply curious about our Nordic nation, read on to discover what makes it so unique and remarkable. Then leave your own ideas in the comments!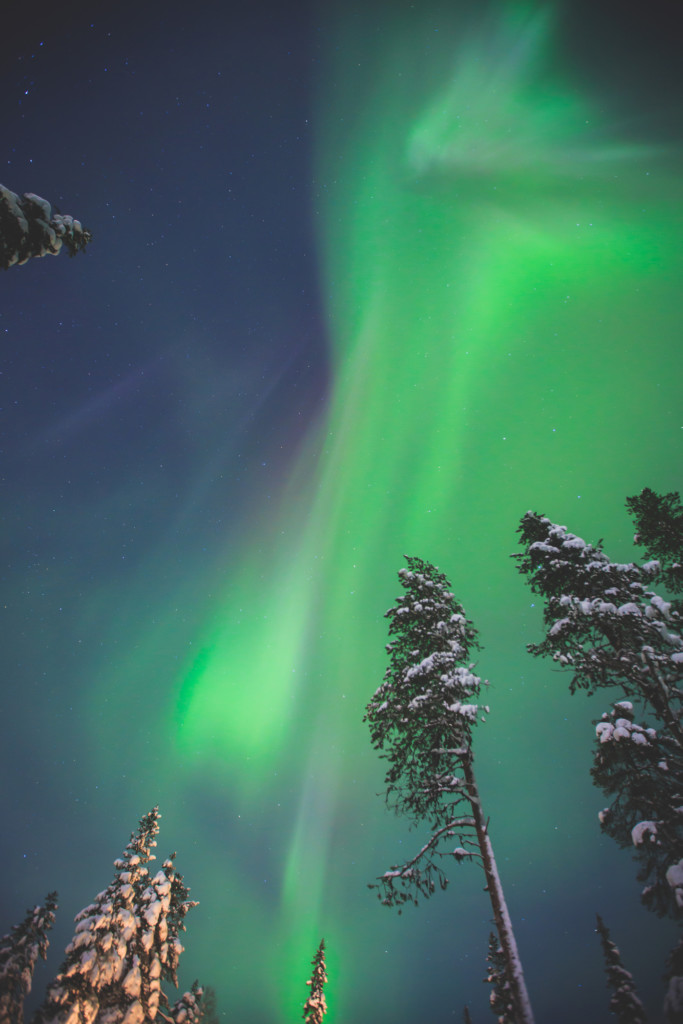 What do people know about Finland?
1. Happiest people in the world
You might think that with all the darkness, Finns would be a pretty gloomy bunch. Instead, according to the World Happiness Report, Finland has taken the top spot for having the happiest people for several years in a row.
Is it the saunas or having more heavy metal bands per capita than any other country? Maybe the answers can be found in the following cool things Finland is known for, read on and get in on the secret.
2. The Finnish education system
The Finnish education system is widely regarded as one of the best in the world, with consistently high rankings in international assessments. The system is based on the principle of equality, which means that every child in Finland has the right to an excellent education, regardless of their background or social status. Finnish schools are publicly funded, and education is free for all students.
3. Quietness and politeness
National characteristics are often exaggerated stereotypes, but when it comes to Finns being polite and quiet, you only have to board a commuter train at rush hour to realize some of it is entirely accurate. Not all Finns are introverts. There is simply a certain level of respect for the common space and other people.
4. Maternity leave and the baby box
New parents receive a box full of baby clothes and necessary items for the baby for free in Finland. Employers and the state also support long maternity leaves, which means most new mothers can stay at home for much longer than their counterparts in other countries and make arrangements for part-time work afterward.
Nowadays, parents receive parental leave rather than just maternity leave. This means all parents can choose to take some time off when they have a newborn at home.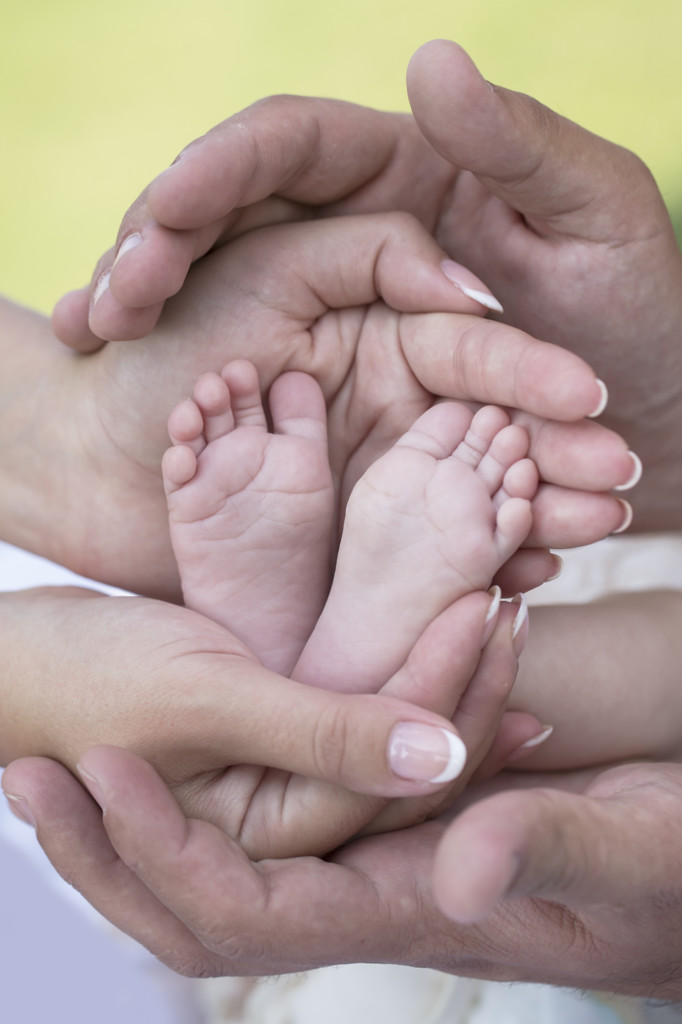 5. Unusual competitions
What do wife carrying, playing air guitar, and swamp football have in common? The world championships for all these exciting activities take place in Finland.
There are also less-known championships like berry picking and boot throwing, so everyone is sure to find an activity that suits them. These unusual competitions sometimes make it into the news outside Finland too.
6. Finland is a safe country
Especially in big cities and developing countries, Finland is known for its stability, safety, and low levels of corruption. Reports support this and list Finland as the top country for stability, the safest destination for travel and tourism, and in the top three for the least corruption in the world.
7. Finland is very cold
Most people know that Finland is very cold, and some even think polar bears are walking around in Helsinki! There are no polar bears anywhere in Finland outside the zoos, and many people are surprised to hear that Finland is only very cold for part of the winter.
In the summer, temperatures can reach 30 degrees, and we have four seasons, with snowy winters offering the perfect setting for winter sports, beautiful photos, and getting into the Christmas spirit.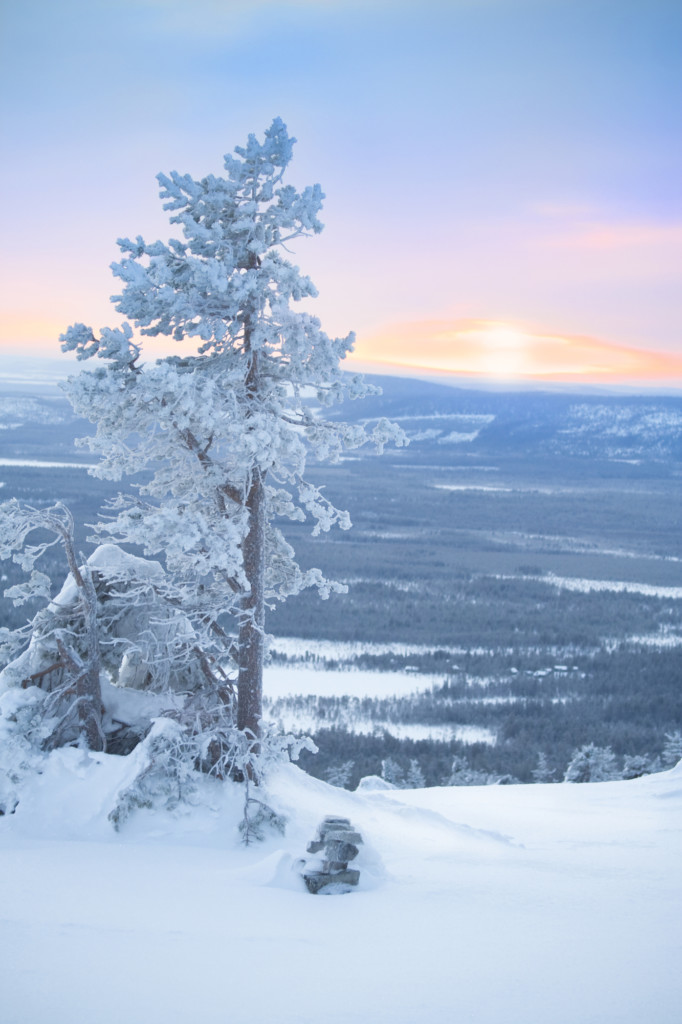 8. Politicians like Sanna Marin
While famous in their own countries, it is unusual for politics or politicians from small countries to make headlines elsewhere.
Finnish prime minister Sanna Marin has become well known for breaking the traditions and some expectations by making sure she can do anything others her age can, including dancing at a party.
Many well-known celebrities and politicians around the world have supported her. Hillary Clinton encouraged her to keep on dancing.
Finland is known as one of the welfare states. Most Finns are reportedly happy to pay relatively high taxes in exchange for low-cost or free healthcare, education, infrastructure, and a more comprehensive social welfare system during tough times.
"The Nordic model" has become quite famous after politicians like Bernie Sanders, and Alexandria Ocasio-Cortez brought it up.
10. Paying debts
Especially in the United States, people know Finland as the only country that paid its debts in full after World War I. Over 3000 news stories were published on this between 1933 and 1936.
This quote is from Times Sunday newspaper and was published on 31st May 1936 :
"The Finn is a rather dour, unsmiling fellow, who makes a fine friend but who takes life with great seriousness. He has a sturdy pride and self-respect. He wants to rely on himself. He asks no favours, and accepts no advice. He has an obstinacy and dogged determination that drives him on against tremendous odds. This doggedness has made him till the poor, rocky Finnish soil and to grow corn under conditions, which an English farmer would call impossible. It has enabled him to survive triumphantly six centuries of war and famine. And it is driving him to pay Finland's debt".
11. Women's rights
Finland became one of the first countries to grant women the right to vote and was the first country to do so in Europe. At the time of writing this, there have been three female prime ministers and one female president in Finland. Today, Finland is one of the top countries when it comes to closing the gender gap.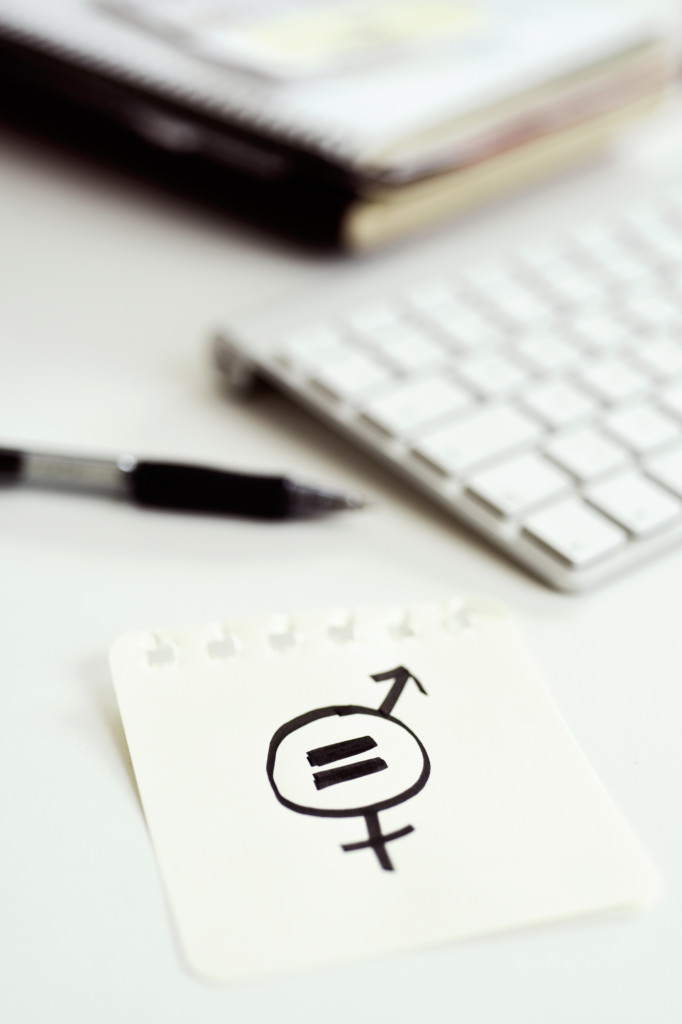 12. Finnish Healthcare System
Often someone says the Finnish healthcare system offers treatment for free, but actually, it offers affordable public healthcare that everyone residing in the country is entitled to. There are user fees for healthcare services, but there are also limits for them.
For example, visiting a healthcare center can cost around 20€, up to a maximum sum equal to three visits. A day spent in the hospital can cost around 50€.
Prices are considerably higher for foreigners visiting the country, as they have to cover the actual cost of the treatment, so it is still a good idea to have travel insurance when you travel to Finland.
13. Clean tap water and air
Some Finnish hotels have signs celebrating the fact that you can always drink tap water in Finland, as it is some of the cleanest in the world.
According to data released by the World Health Organisation, Finland also has the lowest level of airborne particles, making the air quality better than any other country's.
What Finnish traditions and symbols are recognized around the world?
14. The Finnish flag and national anthem
Also known as siniristilippu, the Finnish flag features a blue cross on a white background and is a national symbol of Finland. Unofficially, the blue color symbolizes Finland's thousands of lakes and the sky, while the white background represents the snow.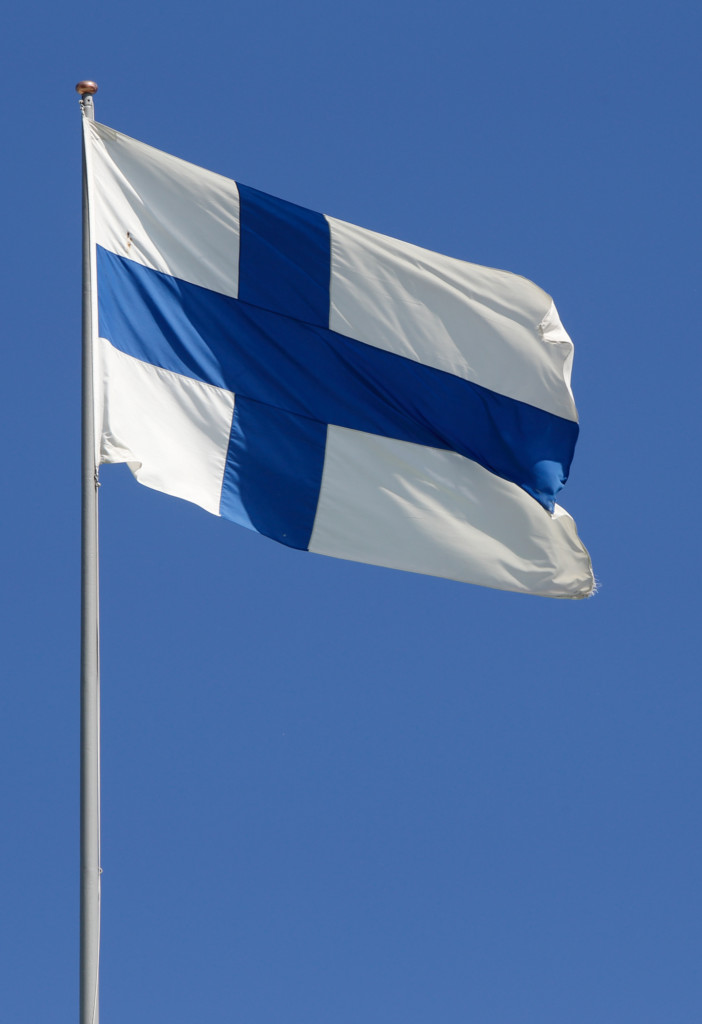 15. Kalevala
The Finnish epic poem, Kalevala, tells the myths and stories of the Finnish people and was compiled and edited by Elias Lönnrot in the 19th century. It is considered one of the most significant works of Finnish literature and tells the stories of heroes, gods, and mythical creatures with themes such as creation, love, and war. Kalevala has been translated into 60 languages.
16. Saunas
You can find saunas worldwide, but they are an integral part of everyday life in Finland. Many apartments have either their own sauna or one shared by the building, and summer cottages usually have one too.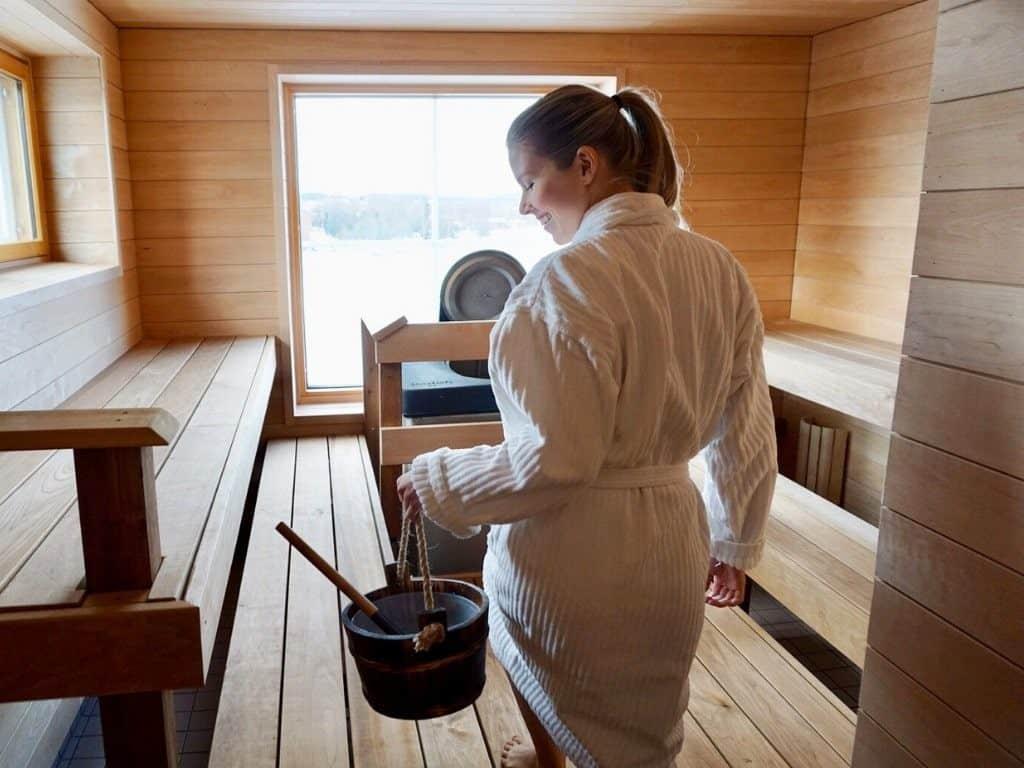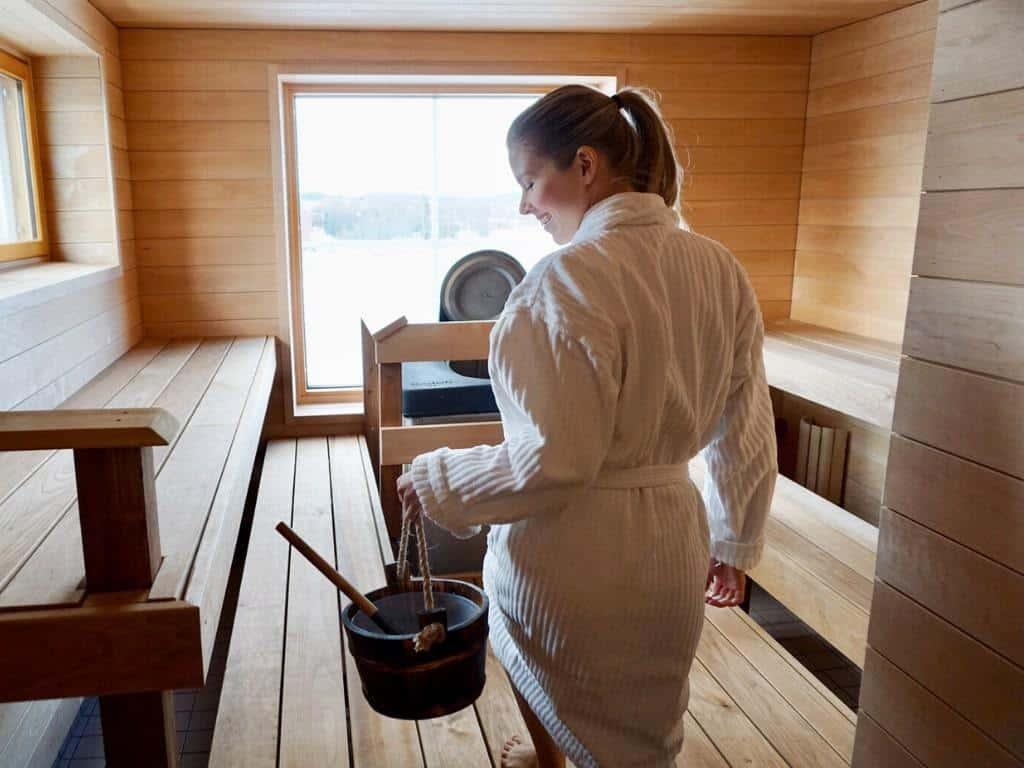 There are so many saunas in Finland that all Finns could go to the sauna at the same time, and the word sauna is of Finnish origin.
No wonder the Finnish sauna was inscribed on the UNESCO Intangible Heritage List in 2020. I have written a whole article on Finnish sauna etiquette if you want to learn more.
17. Finnish language
The Finnish language is fairly unique in Europe and is most closely related to Estonian and Hungarian. It is also cited as one of the most difficult languages to learn, but the structures are quite logical. If you want to have a go at learning some basics, I have great resources available that will easily get you started!
Ready to speak finnish?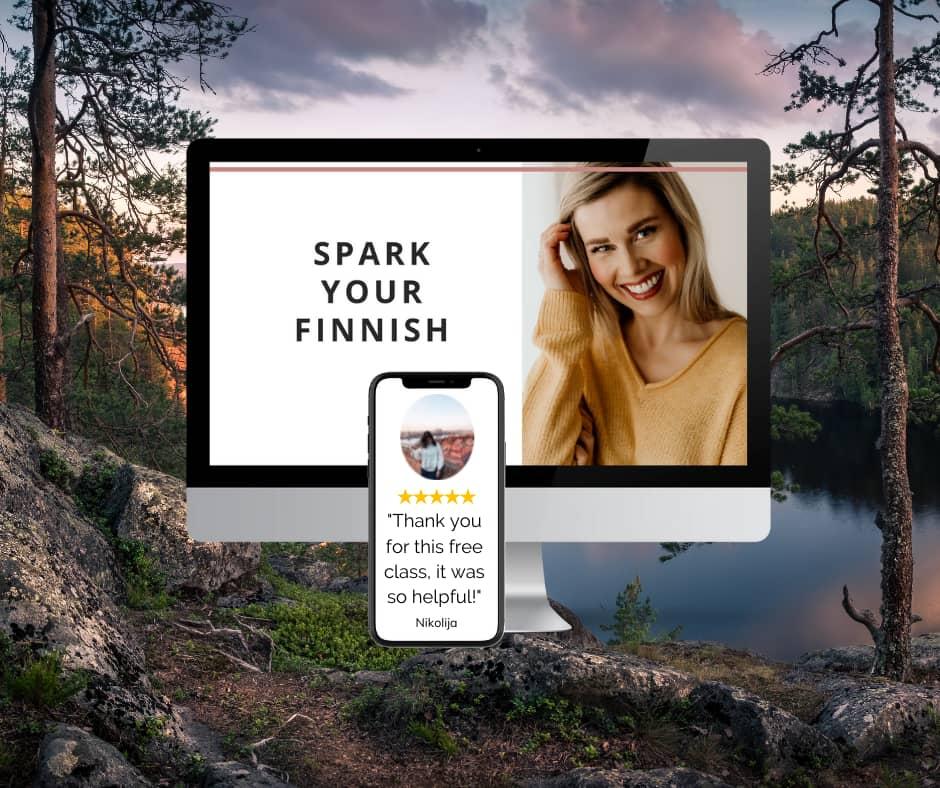 Join my praised free class and speak Finnish words in 20 minutes!
Did you know that Finnish inspired J.R.R. Tolkien's Elvish language in Lord of the Rings? He became familiar with Finnish through Kalevala, and many years later wrote:
"It was like discovering a complete wine-cellar filled with bottles of an amazing wine of a kind and flavour never tasted before. It quite intoxicated me."
What a perfect bridge to take us to our next topic!
What food and drink is Finland known for?
18. Finnish drinks
Several Finnish brands of alcohol have done well in international markets, including brands like Kyrö distillery's Napue gin, known as the world's best gin for gin and tonic, Koskenkorva and Finlandia vodkas, and more recently, even the very Finnish grapefruit drink Lonkero. The most important drink in Finland is still coffee. We will talk more about it later.
While not all of them are well known outside Finland, I have written a whole article on Finnish drinks, in case you are interested in finding out more.
19. Finnish cuisine
Finnish food is not really well known around the world. Still, you do run into people who know about the delicious rye bread, rice porridge filled Karelian pies, Sautéed reindeer, Finnish fish, and Finn crisps, one internationally available brand name for the crispbread we call näkkileipä.
There are some wonderful things, from blueberry pies to yummy comfort food for the winter days, to discover: start with these 50+ foods from weird to divine.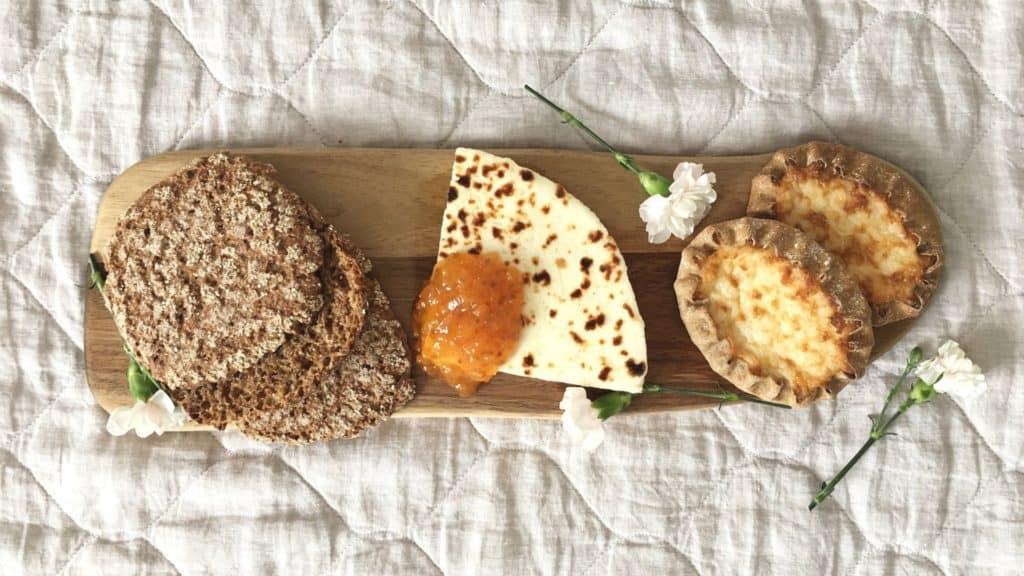 20. Finnish berries and mushrooms
Everyone in Finland has the right to pick berries and mushrooms from the forest. It's a concept called "everyman's rights" or jokamiehen oikeudet in Finnish. To a foreigner, this can sound surprising, but Finns often fill their freezers with blueberries, lingonberries, cloudberries, and mushrooms in the autumn.
The different seasons and nearly 80% of the country's land area being forests (the most in Europe) mean Finland has a lot of local berries and mushrooms available for picking but also in grocery stores and markets.
21. Finnish fish
Finland has a long coastline and thousands of lakes, so it is no surprise fishing is a traditional and popular pastime, especially in the summer.
Fish is used in many local recipes, and restaurants and market food stalls also make the most of the local produce. Quality fish products from Finland are exported, too (70 million kg in 2021).
22. Finnish dairy products
Finns drink the most milk in the world per person, but in addition to the usual things you'll find everywhere, Finland has a few unique dairy products.
Rahka (quark), piimä (buttermilk), viili (mesophilic fermented milk), and kermaviili (nordic sour cream) are some products that differ from the international equivalents you'll find elsewhere.
Many of these products feature in popular Finnish recipes, causing headaches and lengthy discussions on how to replace them for Finns living in other countries.
23. Finnish coffee culture
The average Finn drinks eight or nine cups of coffee daily and consumes 9-12 kg of coffee in a year. This makes us the country that drinks the most coffee per person.
No wonder, then, that coffee makes its way into workplace culture in the form of coffee breaks, and meetings with friends and even dates often happen at the coffee house. If you visit a home in Finland, you will also be offered a cup of coffee.
So when Jennifer Anniston said Friends couldn't have happened in the age of cellphones, she must have forgotten about Finland!
24. Finnish sweets
Thanks to especially Fazer, one of the best-known and loved brands of sweets in Finland, Finnish sweets are exported to over 40 countries.
Even the royal family in Britain might be familiar with Finnish candy: Fazer sent a box of Finlandia gummy candies to the family in 1902 for Edward VII's coronation, as a wedding present to crown princess Elizabeth in 1947 and prince William in 2011, and in 2023 to celebrate king Charles III's coronation.
To learn more about Finnish sweets, look at this longer blog post on the most iconic candies and creative ways to use them.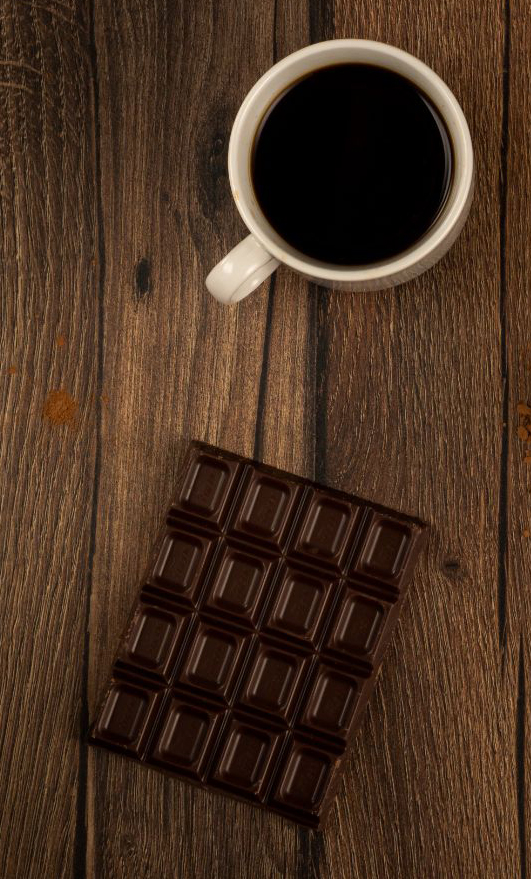 What is Finland known for producing?
25. Nokia
The Finnish multinational telecommunications company Nokia is still known globally, especially for its mobile phones and smartphones.
Founded in 1865, the business was at the forefront of innovation and a leader in the mobile phone industry for many years.
Today the company focuses on providing network infrastructure and services. Nokia sold its phone business to Microsoft in 2014.
26. Marimekko
The Finnish fashion and design house Marimekko is known for its bold, colorful prints like the Unikko poppy print. You can spot people with their bags, jackets, shirts, and tote bags everywhere in Finland, but the brand, founded in 1951, is also very popular elsewhere in the world, including in Asia and the US.
In the 1960s, Marimekko gained an international following after being worn by Jackie Kennedy. Marimekko designs have been featured in collaborations with such global brands as UNIQLO, Ikea, and Adidas.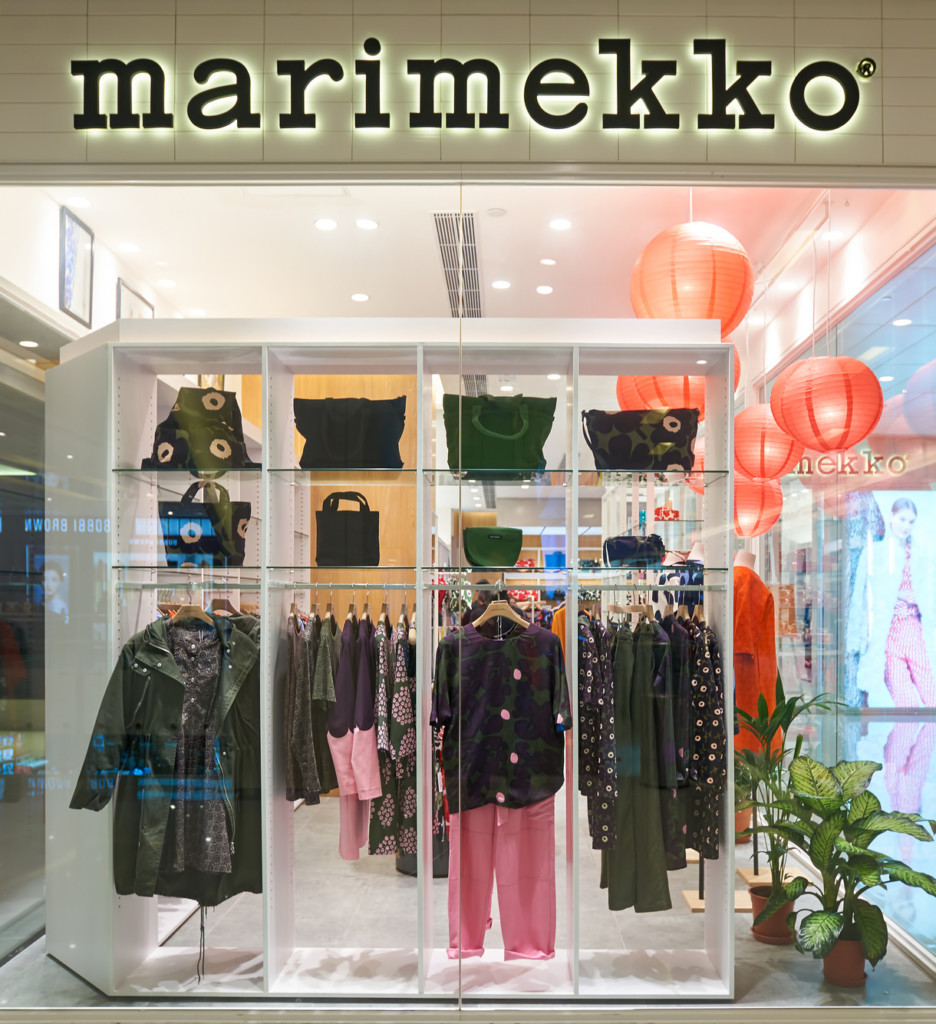 27. Forestry and paper products
As forests cover over 70% of Finland's land area, it is no surprise that forestry and paper products are an important part of our economy.
The main products are essential for everyday life but probably not something you think about much, including paper, packaging, and wood products.
The industry plays a vital role in Finland's sustainable development, and forest management and conservation are hot topics.
28. Mobile games
Angry Birds from Rovio and games like Clash of Clans, Hay Day, and Clash Royale from Supercell are not only some of the most successful mobile games to come out of Finland but globally too.
Angry birds became a huge international phenomenon when it was released in 2009 and spawned numerous sequels and spin-offs, merchandise, and a feature film.
Both companies have helped put Finland on the map as a hub for game development.
29. Finnish innovations
Since Finland has gained a reputation as a great place for start-ups and innovation, I'm sure the list could be very long. But some of the all-time best-known innovations from Finland include
heart rate monitor
AIV fodder (named after Nobel Prize laureate A.I. Virtanen)
first internet browser with a graphical interface
Linux operating system
text messaging over cellular networks (SMS)
cholesterol-lowering food products (Benecol)
dish drying cabinets.
According to some sources, ice skates were an early Finnish invention too!
Which sports is Finland known for?
30. Ice hockey and other winter sports
Finns take fourth place when it comes to most players in the NHL based on nationality. There is a good reason for this: ice hockey culture is strong in Finland, and Finns celebrated the four world championships enthusiastically. Many recognize names like Saku Koivu, Teemu Selänne, Mikko Koivu, Aleksander Barkov, and Valtteri Filppula.
All winter sports are traditionally important to Finns and have a large following. Names like Matti Nykänen (one of the most successful ski jumpers of all time) are still very well known outside Finland.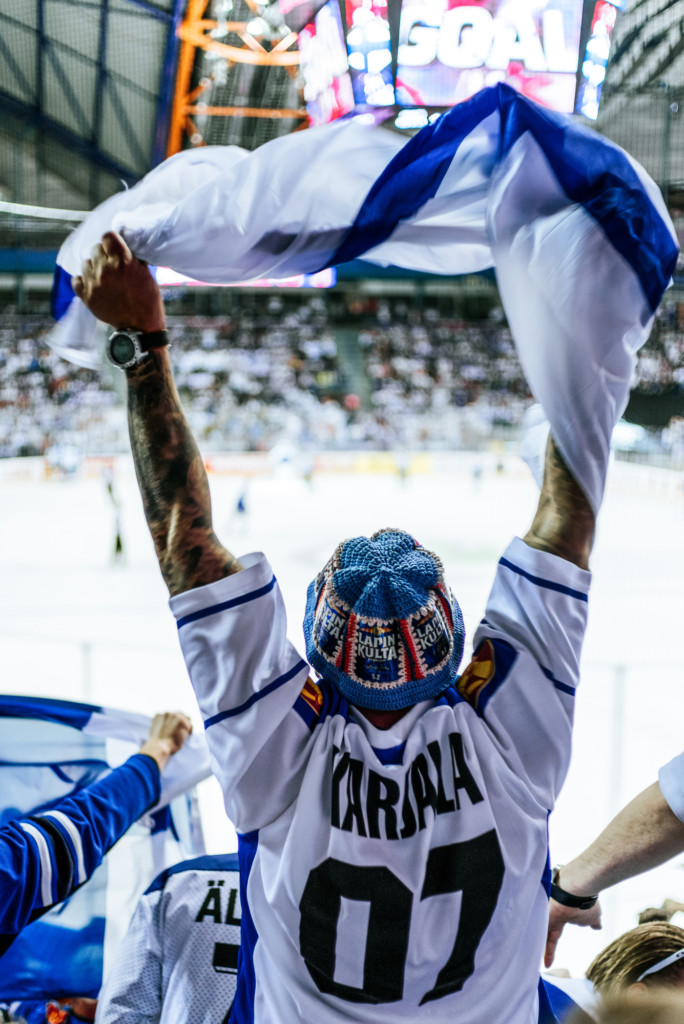 31. Finnish rally drivers and F1 drivers
Finnish rally drivers and Formula 1 drivers have a reputation for being some of the best in the world. In rallying, Finland has produced legendary drivers like Juha Kankkunen, Tommi Mäkinen, and Marcus Grönholm, who have won multiple world championships and helped to establish Finland as a dominant force in the sport.
Similarly, In Formula 1, some of the most successful drivers in the sport's history include Finns like Keke Rosberg, Mika Häkkinen, and Kimi Räikkönen. Overall, Finnish rally drivers and F1 drivers have helped establish Finland as a powerhouse in motorsports.
32. Unique Finnish sports
There are a lot of Finnish athletes who are famous for their careers or doing great in all kinds of sports currently, from Lauri Markkanen in the NBA to Lukas Hradecky, the captain of Bayer Leverkusen in the Bundesliga. Finns even have the most summer Olympics medals per capita. But this doesn't mean Finland is known for each sport.
One unique sport sets Finland apart: the national game is pesäpallo, which loosely translated could be nest ball. The game combines baseball and other ball-batting team games and was developed in the 1920s. It may not be as well-known as baseball outside Finland, but this uniquely Finnish sport is very popular and gathers crowds in the summer all around the country.
Natural wonders in Finland
33. The Northern Lights
The Aurora Borealis are a truly breathtaking sight on the night sky in the northern hemisphere, and Finland's northernmost regions are among the best places in the world to see them. Finnish legends talk about the spectacular colors that light up the sky being caused by a fox's tail sparking them as it hits the snowbanks. The name revontulet refers to a fox's fires in Finnish.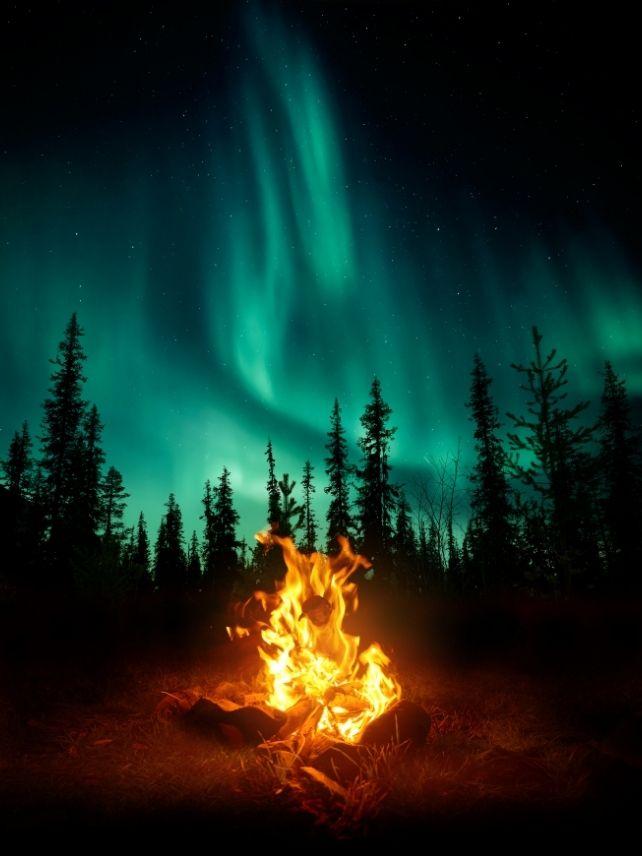 The modern explanation is that charged particles from the sun collide with gases in the Earth's atmosphere. You can find my best tips for spotting northern lights here. Rarely, during solar storms, the lights can be seen in southern Finland.
34. Finnish Lapland
This magical region in the northernmost part of Finland needs no introductions. Its pristine natural beauty and vast expanses of snow-covered forests and snow-capped fells are well known.
Lapland attracts visitors from all around the world to enjoy the northern lights, ice hotels and igloos, ski resorts, and opportunities for snowmobiling, dog sledding, and meeting Santa.
If this sounds like your thing, have a look at my guide to Lapland holidays.
35. The midnight sun
In Finland, summers are marked by long days when the sun sets late or not at all. In the very northern parts of the country in Lapland, the midnight sun is a phenomenon where the sun remains visible at midnight or later. In Finnish Lapland, you can experience the midnight sun for up to 74 consecutive days at best, and the sun never sets during this time.
36. Thousands of lakes
According to Wikipedia, there are over 180,000 lakes in Finland. Most of them are small, but over 300 are larger than 10 km². Many Finns love to spend a large part of their summers by a lake in a summer cottage.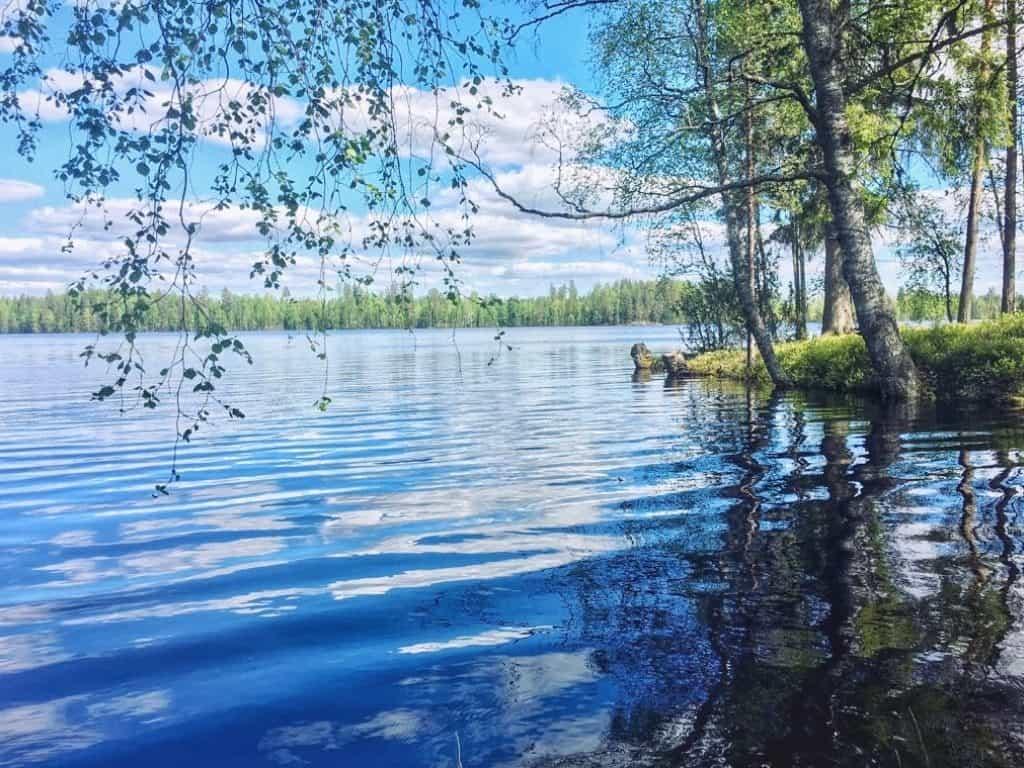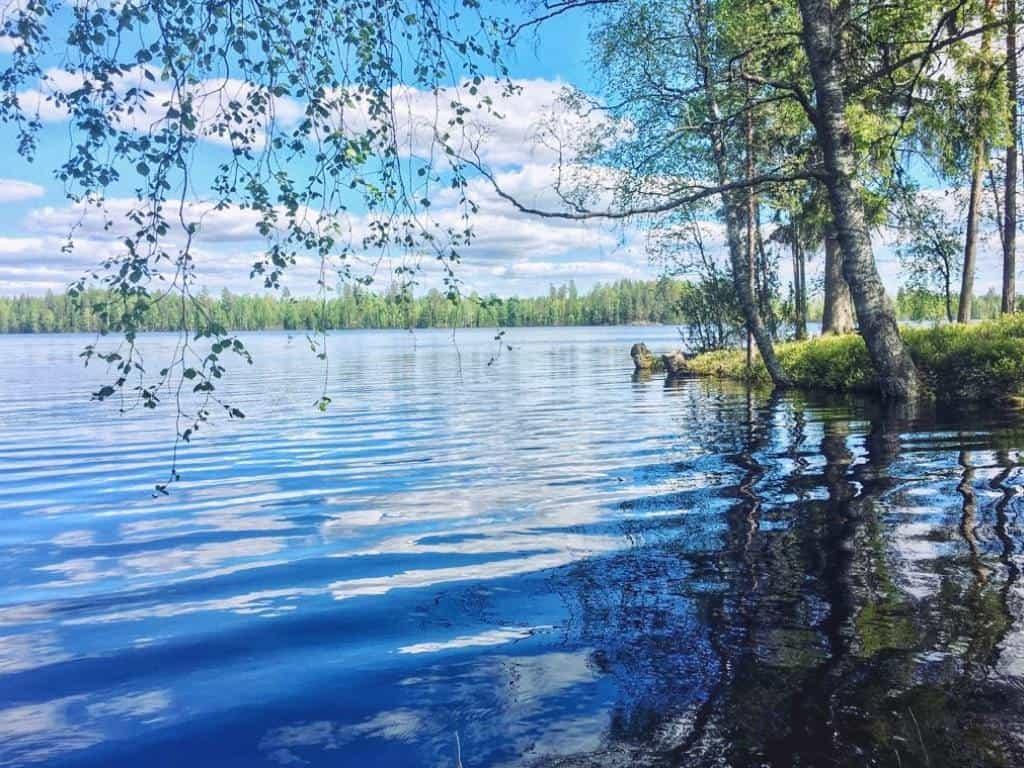 37. Lapland reindeer
Reindeer are an iconic symbol of Finnish Lapland and integral to the way of life of the indigenous Sámi people. Reindeer are well adapted to the harsh Arctic environment and used for various purposes in Lapland, including as a source of food. The reindeer roam freely in Lapland, so be careful when driving in Lapland and keep your eyes open to spot them in the wilderness.
38. Finnish archipelago
The world's largest archipelago consists of over 80,000 islands off the southwestern coast of Finland. As well as plenty of rugged beauty, it also offers a glimpse into the laid-back island lifestyle.
Home to several charming villages, the islands offer plenty of events and great food during the summer months.
Famous Finnish People
39. The Moomins
Okay, they might not be people, but they are called the Finn family Moomintroll in the third book of Tove Jansson's beloved series on the Moomin family.
Known across the world, the Moomins are incredibly loved in Finland. So much so, that most homes will have some Moomin mugs, which have become collectors' items.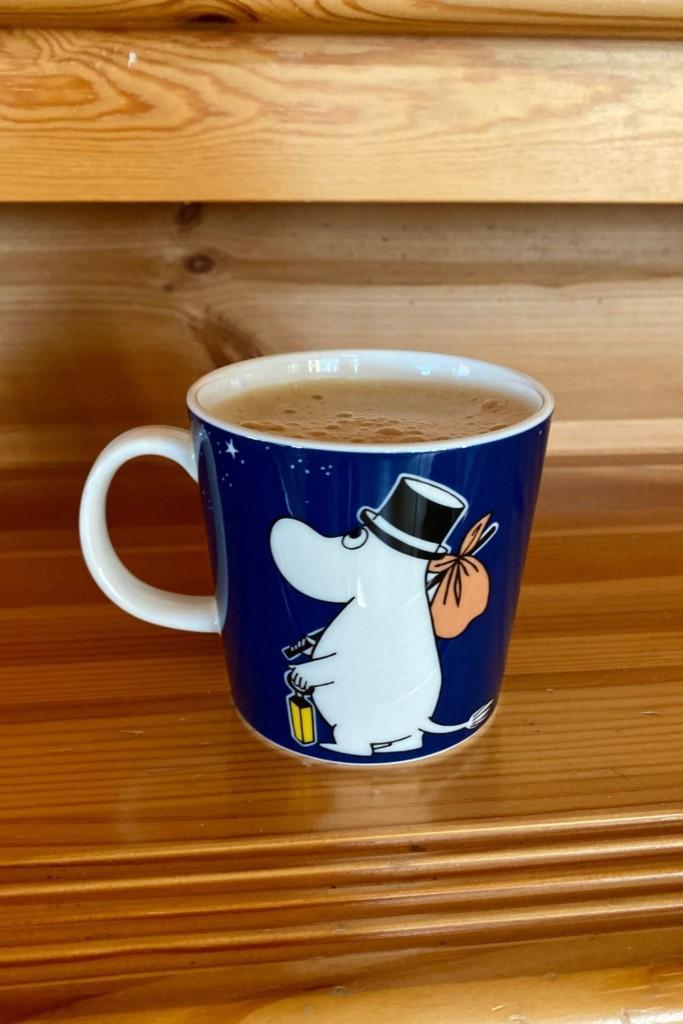 If you want to learn more about the Moomins, I have written an entire article on the 10 life lessons Moomin characters have taught me.
40. Santa Claus
While he is famous around the world, if you ask a Finn, Santa lives in Finnish Lapland, in Korvatunturi. I have written more about things you should know about Santa Claus in Finland in a separate article. Many tourists come to meet Santa at his official residence in Rovaniemi too.
41. Finnish artists like Akseli Gallen-Kallela
One of the most famous Finnish artists is Akseli Gallen-Kallela, known for his vivid and colorful depictions of Finnish landscapes and mythology.
Another notable artist you might know is Helene Schjerfbeck, who is renowned for her expressive and introspective portraits. Newer works that have gained international attention include, for example, works by Kaj Stenvall.
42. Finnish directors like Aki Kaurismäki
Finnish film directors have gained international recognition for their unique and unconventional approach to filmmaking. One of the most famous Finnish directors is Aki Kaurismäki, known for his minimalist style and portraying social issues and working-class life.
Some movies that recently made it as Finland's official entry for the Best Foreign Language Film in the Academy Awards include Klaus Härö's The Fencer and Juho Kuosmanen's movie Compartment Number 6.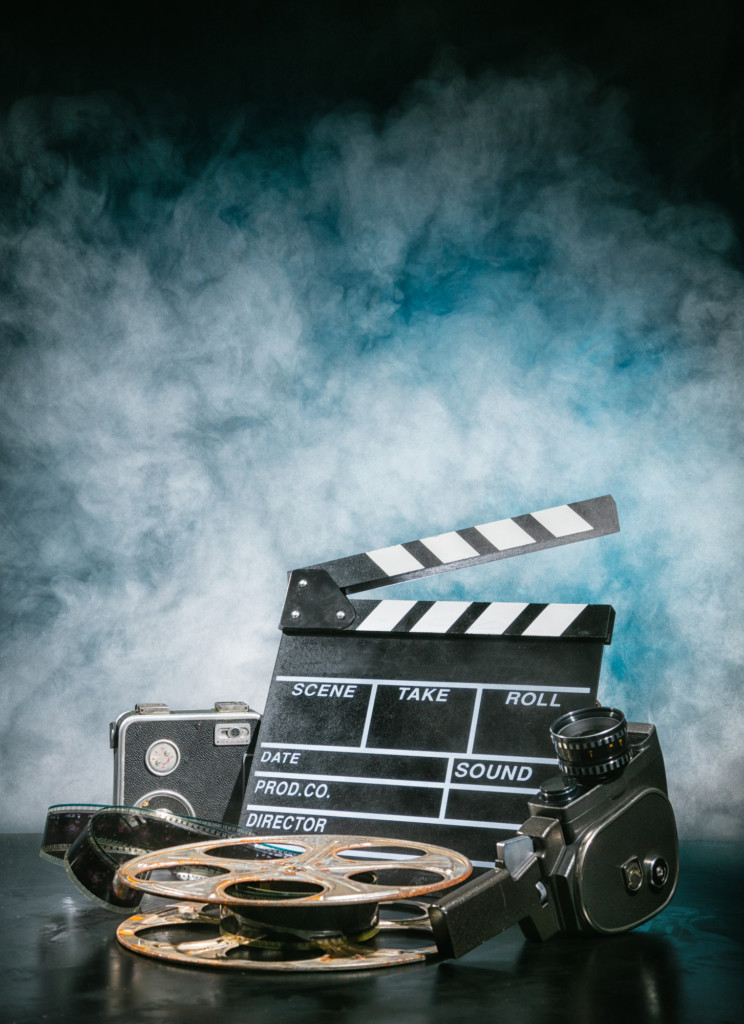 43. Finnish conductors like Esa-Pekka Salonen
If you need proof that conductors from Finland have made it on the map, you only need to view the Netflix mini-series that revisits the classic series Gilmore Girls, where Lorelai notes: "My mother hits more notes than Esa-Pekka Salonen."
Pop culture references aside, Esa-Pekka Salonen has led some of the world's most renowned orchestras, including the Los Angeles Philharmonic and the London Philharmonia Orchestra.
Another prominent Finnish conductor is Osmo Vänskä. He is known for his interpretation of Finnish composer Jean Sibelius' music.
44. Finnish Nobel prize laureates
Four Finns have received the Nobel prize. Frans Emil Sillanpää received the prize for literature in 1939, Artturi Ilmari Virtanen for chemistry in 1945, and Ragnar Granit for medicine in 1967. President Martti Ahtisaari was awarded the Nobel peace prize in 2008.
Economist Bengt Holmström is sometimes added to this list as the recipient of the Nobel Memorial Prize in Economic Sciences in 2016. It is awarded together with the Nobel prizes using the same selection process.
45. Jean Sibelius, a Finnish composer
One of the best-known Finnish composers who made significant contributions to classical music is Jean Sibelius, whose works helped build the Finnish national identity. One of his most famous works is even called Finlandia.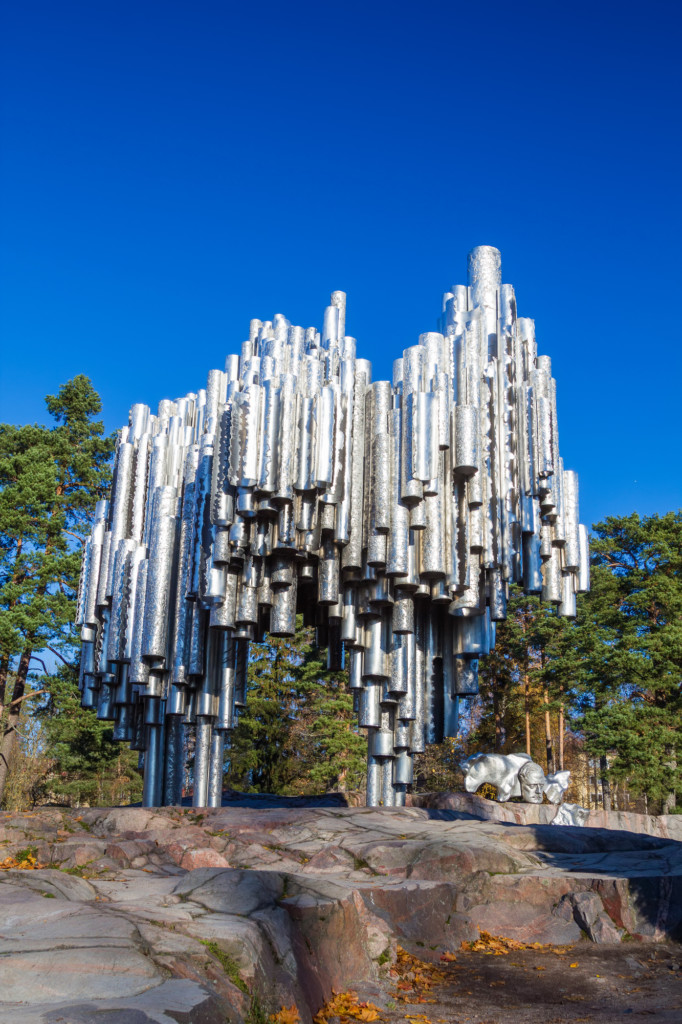 Finnish history has a rich and diverse history as well as many interesting newer authors, but the books Finland is known for are the ones that have been translated. Classics include Mika Waltari's Egyptian, Aleksis Kivi's Seven brothers, and the beloved Moomin books by Tove Jansson. All of these have been translated into over 25 languages.
Sofi Oksanen is one of the authors whose books are being translated into over 40 languages today, with her works selling over 2 million copies.
What creative achievements is Finland known for?
47. Finnish design
Finnish design is known for its functional and minimalist approach as well as high quality craftsmanship. Brands reach from Artek furniture designed by Alvar Aalto to the iconic orange Fiskars scissors with over a billion pairs sold worldwide. Iittala and Arabia are also names that feature in many Finnish homes.
48. Architecture
When it comes to Finnish architecture, it is difficult not to start with Alvar Aalto. Buildings designed by Aalto can be found all around Finland, and I have written a whole article about a two-day design itinerary that takes you around Jyväskylä in Finland.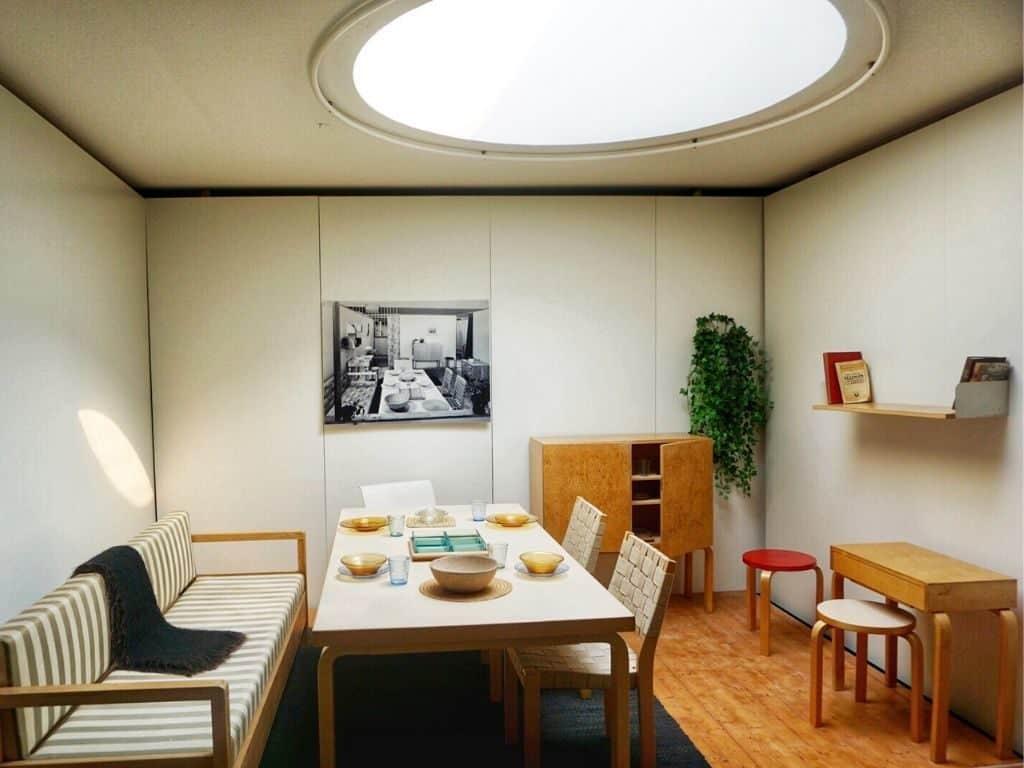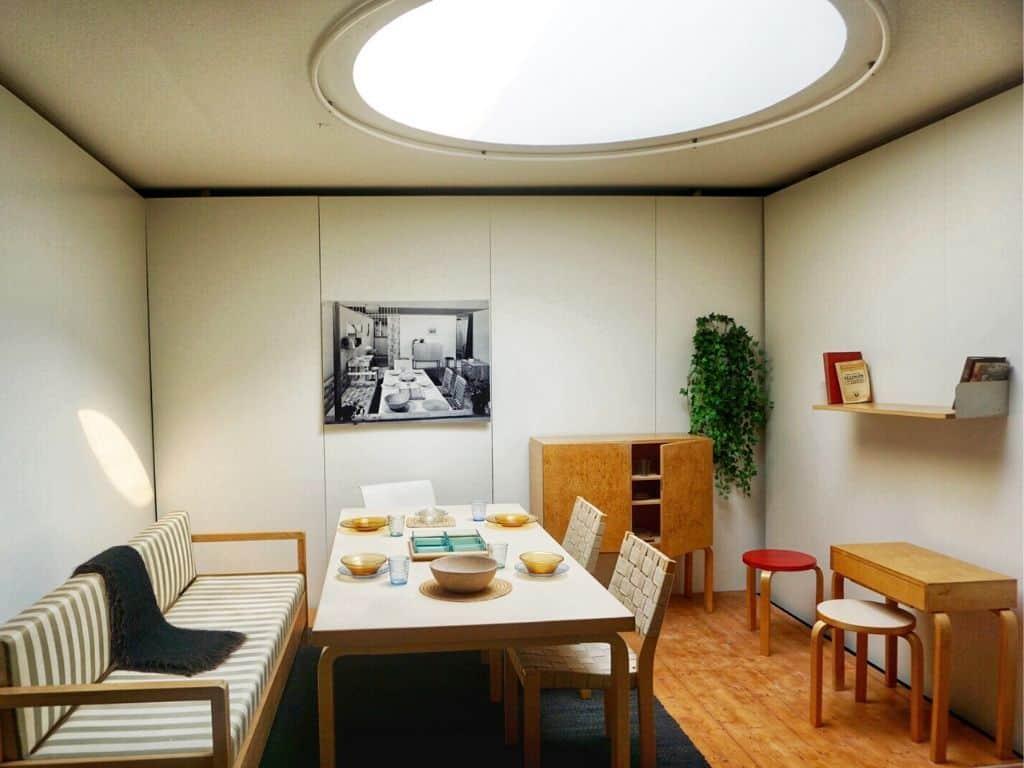 Another famous name is Eliel Saarinen, who contributed to Finnish art nouveau buildings in the early years of the 20th century. Saarinen designed such iconic buildings as the Helsinki railway station and the National Museum of Finland before moving to the US, where his son Eero became one of the most important American architects of his time.
49. Finnish tango music
You might associate tango more with Argentine unless you have come across the fun fact that tango was one of the most popular music forms for decades in Finland.
Tangomarkkinat music festival brings the crowds to Seinäjoki in the summer and is one of Finland's most popular summer events, with over 100,000 visitors.
Finnish tango composers like Olavi Virta, Toivo Kärki, and Unto Mononen are still widely known, and their songs are considered classics.
50. Finnish metal music
On the other hand, Finland has the most metal bands per capita in the world, including internationally known bands like Amorphis, Children of Bodom, HIM, Nightwish, and Apocalyptica.
Heavy metal music is popular in Finland, and several bands sing in Finnish. In the summer, Tuska heavy metal festival draws a crowd of 50,000 visitors.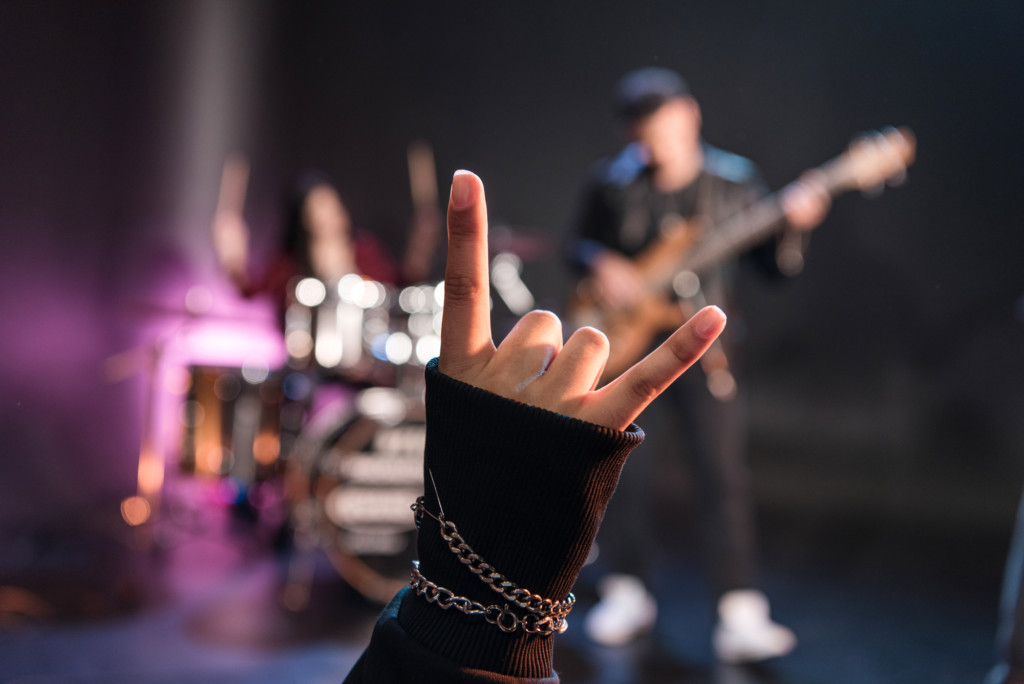 But before we wrap up, did you know these things about Finland too?
Things you might not know about Finland…
Finland is known for many things, but it might be fun to end on a few things you might not know yet. Here are some great facts to impress with:
Finnish adults have the 6th best English proficiency (out of 80 countries)
The longest name of a place in Finland is Äteritsiputeritsipuolilautatsijänkä
120,000 Finns ice swim in the winter
The most common name for a lake in Finland is Saarijärvi (island lake)
The right of every person to use the internet is written in the law in Finland
9/10 plastic bottles are recycled in Finland
That's it. We have covered 50 cool things Finland is known for. Did I leave something out? Did something surprise you? Let me know in the comments!
Here are some articles about Finland you might enjoy reading next:
50+ Captivating Finnish quotes and quotes about Finland
What are the most beautiful Finnish words? 50 words that inspire you
50 Cultural Facts on Finland that Help You Understand Finns
References: https://www.stat.fi/tup/satavuotias-suomi/suomi-maailman-karjessa.html
FinNISH CONNECTION COLLECTION 🇫🇮
Finland-themed sweaters and accessories made-to-order. 🧡 Worldwide shipping.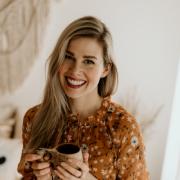 About Varpu
I'm the founder of Her Finland. I love cultural tidbits, aha moments, Finnish folklore, and cinnamon buns. My newest interest is learning bird songs. Read more about me..