What are the best gifts to give for a Finn?
The regular sweets, chocolate, flowers, and scented soaps are all great. There are no unacceptable items or colors that you need to avoid.
As coffee is a huge thing in Finland, coffee-related gifts are always a safe choice. Bring local coffee flavors, biscuits, or sweets you can enjoy with a cup of coffee.
Want a more detailed answer? Read along to discover some of the peculiarities of the Finnish culture. Oh, and if you're looking for gifts from Finland, check out my helpful post about Finnish gifts.

What you should know about a Finn receiving a gift
In the Finnish culture, there isn't a clear ritual, whether to open the gift immediately or to open it later.
In fact, the older the person, the more you might need to encourage them to open the gift in your presence. This is because it's important to show modesty in the Finnish culture. A Finn might not want to look greedy by having a hurry to open the gift.
If someone decides to open the gift you gave them at a later time, you can expect a "thank you" when you first hand it to them.
A Finn most likely won't send a second thank you once they open the gift at a later time.
I understand that in some cultures, it is polite to say thank you again once you open or use your new gift, but in Finnish culture that is not very customary.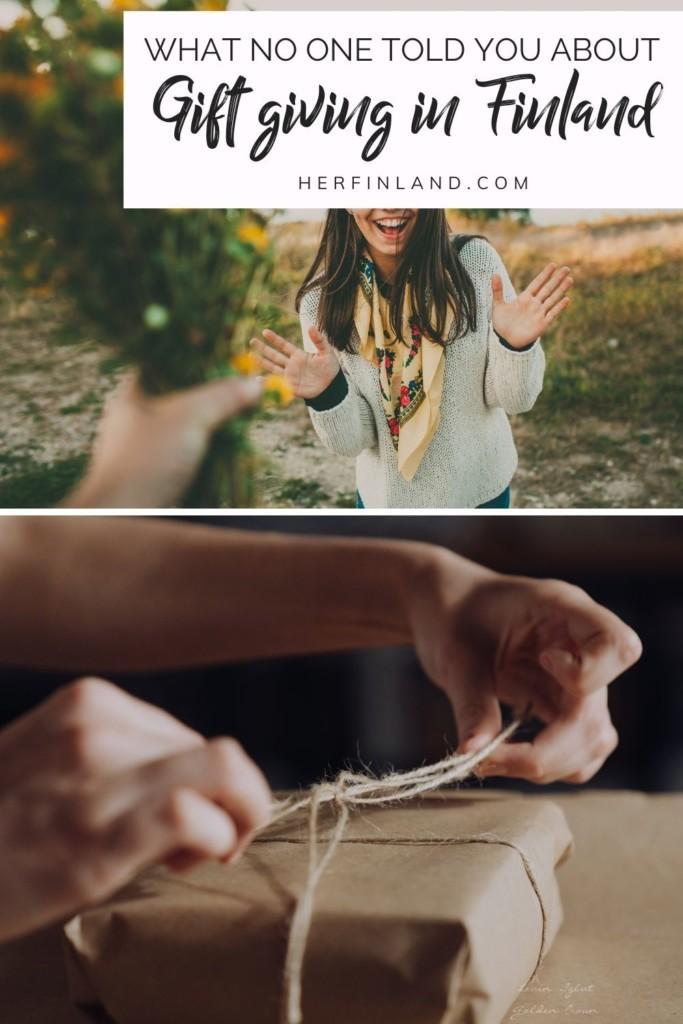 The facial expressions are usually minimal when a Finn opens a gift.
Luckily, this only applies if the Finn is over 15 years old. Personally, if I could, I would target my gift-giving only to Finnish children and pets, if possible. Watching them jumping over the moon with joy makes me so happy.
The funniest thing about gifting is that there is a very old habit of instant reciprocity and getting the recyclable parts of your gift back. This is a true story that happened to my granny last month.
My energetic granny made a flower arrangement to a pot to cheer up her granny friend. She added the final touch by making a bow of some silk ribbon. A week ago, she met that friend again for coffee.
As a return gift, the friend gave a chocolate box to my granny. This gesture was followed by giving back the pot and the silk ribbon, as the flower, in this case, was the actual present. Then, they swiftly moved to the next topic of discussion.
Get to know the finns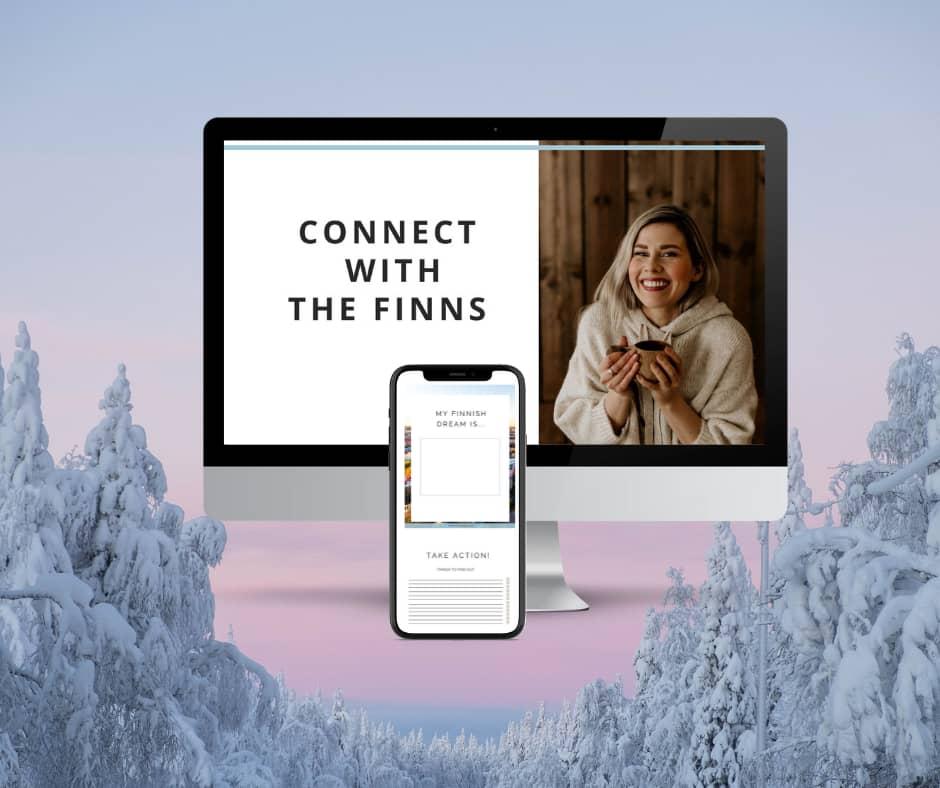 Join my free cultural class and avoid the culture shock when you are in Finland. ⭐⭐⭐⭐⭐
5 gift ideas for a Finn
The gifting culture is very casual in Finland. Your gift doesn't need to be grand. It can have a card but that's not needed either.
If you don't know the Finn that well, coffee-related gifts are always a safe choice. Bring local coffee flavors, biscuits or sweets.
These are perfect gift ideas in both business settings and private life. Meeting future in-laws for the first time? These items also work well.
Also, anything local or presenting your own background or culture is fascinating.
The gift can also be an interesting conversation topic, for example, my hubby's family makes organic honey in the Finnish countryside.
A jar of this honey is a great small gift that also shares a bit of my personal background.
FinNISH CONNECTION COLLECTION 🇫🇮
Finland-themed sweaters and accessories made-to-order. 🧡 Worldwide shipping.
Here are 5 gift ideas for a Finn you don't know yet:
#1 A package of coffee by a local small roastery. Finns usually drink filtered coffee. Buy the coffee grounded.
#2 Chocolate to enjoy (with a cup of coffee)
#3 Local sweets or artisan biscuits
#4 A small bouquet of flowers
#4 A locally made scented candle or soap

Gift ideas when visiting a Finnish home
In Finland, it is never mandatory to bring a gift with you when visiting. If you do wish to do so, of course, you can, and a bottle of wine or a small flower bouquet is great.
If someone invites you to their new home, it's courteous to congratulate them & bring a small house-warming gift. One Finnish tradition is to give your friend salt and bread as a housewarming gift.
I've learned that this stems a bit from mythology. People would bring salt and bread to someone's new home to feed and please the house gnomes.
Have you ever given a gift to a Finn? How did it go? Let me know in the comments!
Looking for more information about Finnish culture? Check out some of my other posts: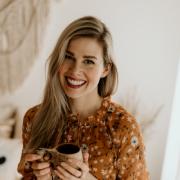 About Varpu
I'm the founder of Her Finland. I love cultural tidbits, aha moments, Finnish folklore, and cinnamon buns. My newest interest is learning bird songs. Read more about me..